The Rake Style Guide: A Page From The Tenenbaums
Twenty-one years after its release, The Royal Tenenbaums wardrobe remains the purest embodiment of director Wes Anderson's bold and monochromatic visual style and the perfect guide to your New York inspired winter wardrobe.
Considering how it remains to influence haute-couture fashion brands like Gucci and Prada (who Anderson has worked with), The Royal Tenenbaums offers one of the greatest curations of winter wardrobe inspiration. With its soft palette of golds, greens, browns, and scarlet reds, the film truly lends itself as the perfect cold-weathered style guide for any budding Tenenbaum. The film is made memorable for the unique looks that the main characters display. Dreamed up by Anderson's long-time costume designer Karen Patch, the dysfunctional Tenenbaum family dress with a blend of bookish, WASP-y, seventies flair. Here, we revisit the style of the main cast and explore how to dress like a Tenenbaum this autumn.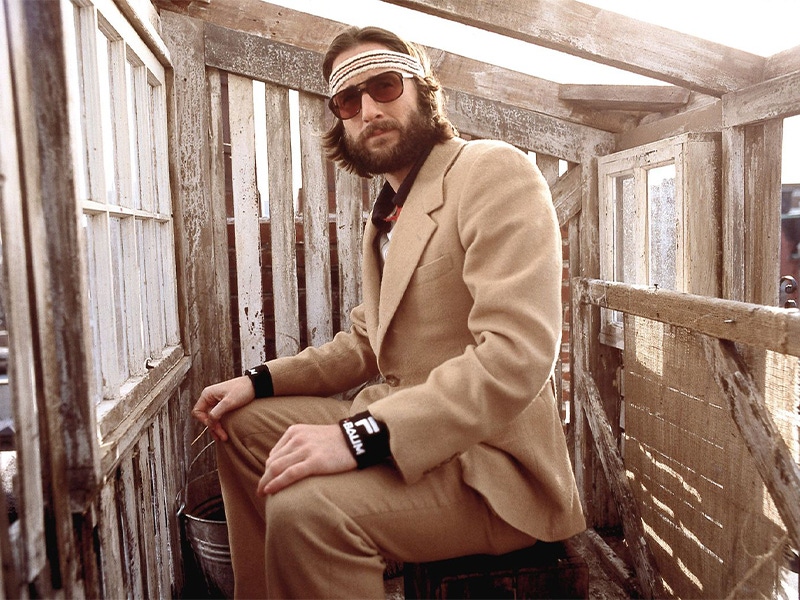 Richie Tenenbaum and his Contemporary Camel
Depending on how regularly you play tennis, you might not need the sweat-cuffs and headband. Richie, of course, was a former tennis prodigy, who has been forced to simultaneously grow up while being unable to leave the retro kit behind. Beneath his smart, but scruffy, camel suit, he wears classic Fila polos and zipped-cardigans, a clear reference to the moody and mysterious Bjorn Borg. Richie's warm and contemporary streetwear style includes a louche camel-hair suit, sportswear, and muted autumnal tones paired with beige ribbed socks and chocolate brown penny loafers.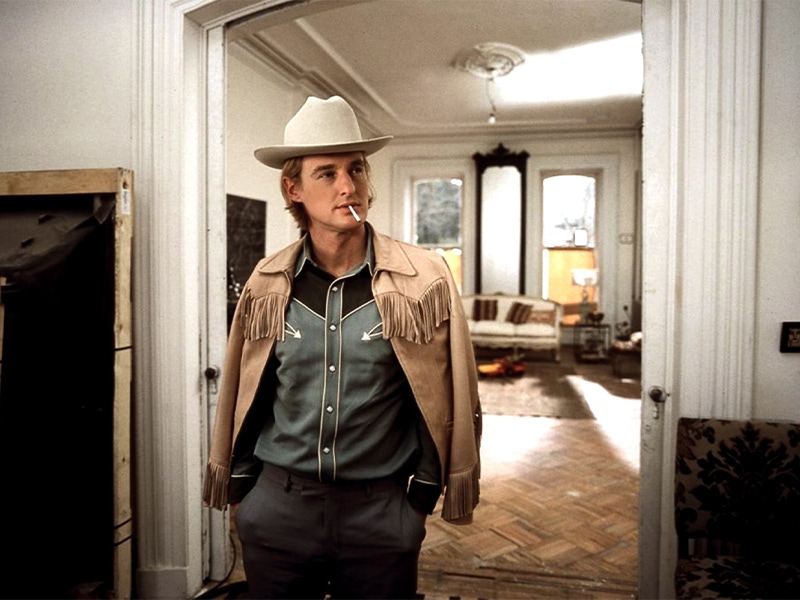 Eli Cash and his Western Ways
Western-inspired style is timeless and we're big proponents of it here at The Rake. Owen Wilson's Eli Cash is a successful, yet critically-panned writer in the cowboy genre—so naturally he takes this look to another level. The camel suede fringed jacket, western shirt,
slate grey trousers, suede chocolate loafers and ivory cowboy hat all deserve a place in your smart-casual wardrobe. It's an easy, chic ensemble with vintage flavours
à la
RRL that adds country rockstar gravitas. Cash's care-free appearing western look offers the ideal go-to for a chic and timeless winter weekend outfit.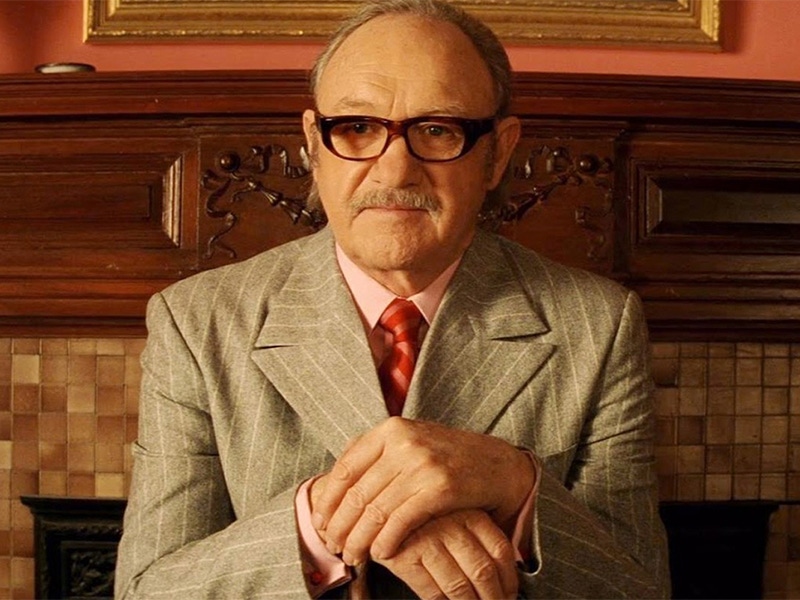 Royal Tenenbaum and his Bankers Bespoke
Attempting to make amends with his family, Royal (Gene Hackman) arrives fully-buttoned up and tidy. His grey chalk-striped double-breasted wool suit is bespoke, evoking a colourful and classic New York Ivy-graduate-turned-Wall Street-banker. With a silk candy-red striped tie and cotton salmon shirt, this look flirts with the rules of formal dressing, sitting between classic and playful. Here is a man ready for the world—mostly his dysfunctional kids—but playfully wise in taste and timeless in style.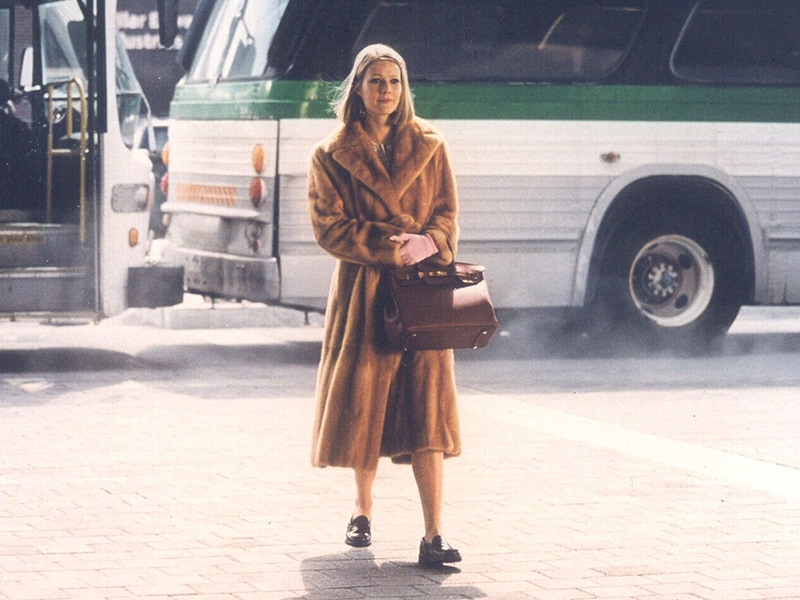 Margot Tenenbaum and her Faux Fur
Margot looks as though she spends much of her time speaking about philosophy at the Cafe Le Flore. There is an air of chic existentialism in this look, perhaps owing to the endless cigarette (optional, in this guide's case) and the faux-fur coat. The centrepiece of her look, it is strong, sophisticated, and versatile. The striped Lacoste dress was a collaboration between the brand and costume designer Karen Patch, who commissioned the piece for Margot, while the chestnut loafers are from rockabilly favourite G.H. Bass. Margot's style is simple, leaving her statement coat to do much of the talking…often because she doesn't.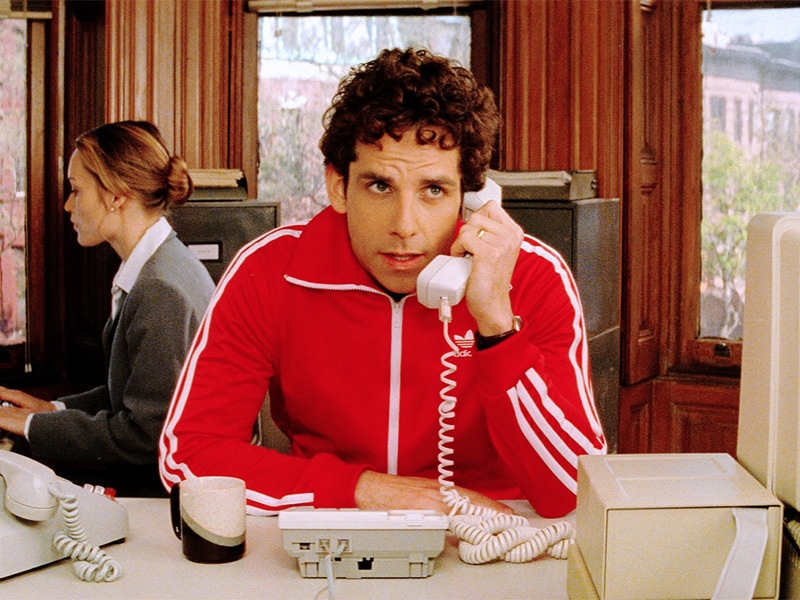 Chas Tenenbaum and his Adidas Firebird
Having ditched his office-job, Chas (Ben Stiller) swapped his tie out for comfort. He shares his passion for cherry-red tracksuits with fans of contemporary athleisure, choosing the famous Adidas firebird. It's a stylish, more higher-end choice than most other versions and the bold colour elevates it more into a fashionable, streetwear look. If you're in need of a tracksuit for long WFH days, or a sleepy Sunday, this two-piece tracksuit is an ideal approach to tackle conference calls and coffee runs.