Venice Film Festival's Greatest Dressed
Grandeur. Elegance. Class. Venice inspires its visitors to blend into the city's beauty, most notably during the ongoing film festival.
Grandeur. Elegance. Class. Venice inspires its visitors to blend into the city's beauty, most notably during the ongoing film festival. On the lido, the world's greatest actors and filmmakers arrive in their finest tailoring and gowns, attending the premieres in the Sala Grande—a spectacle that has been in tradition for nearly a hundred years. Even away from the theatre, photographers have captured the stars on gondolas, in palazzos, and wandering around Piazza San Marco. We take a look at the greatest dressed icons who have been immortalised in images on the lido, and a memoir from their timeless and timely style, and how to recreate their looks.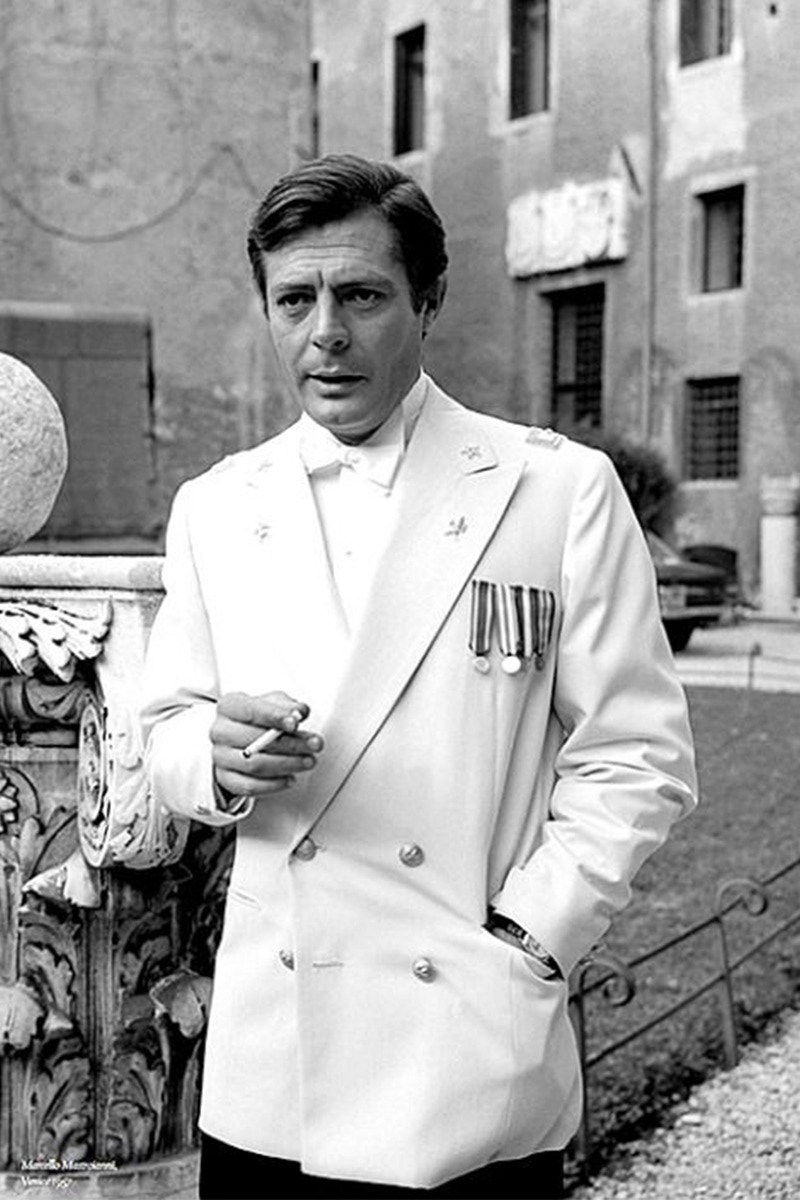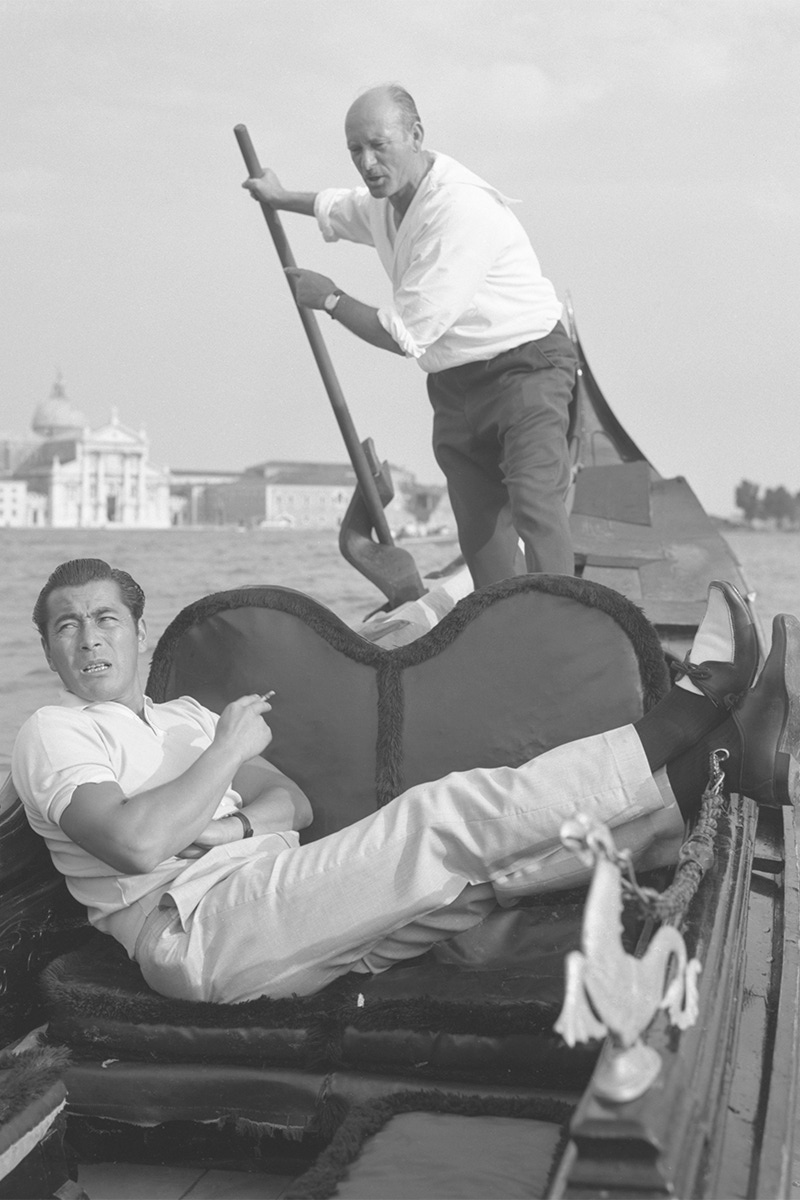 MARCELLO MASTROIANNI
We begin our list with the greatest of all Italian menswear heroes. Mastroianni was the original 'Latin Lover', the suave leading man in classics like La Dolce Vita, Marriage, Italian Style and 8 ½, one of his many roles under Federico Fellini. Marcello had a penchant for Roman tailoring and British shoes, and we love his soft-tailoring from photographs of his time at Venice—light, off-white cotton and linen pieces. It's no wonder he attracted the desires of Catherine Deneuve and Sophia Loren.
TOSHIRO MIFUNE
The images of Mifune swanning around Venice have become a bit of a social media fixture. The Japanese legend, star of Kurosawa's Seven Samurai and Rashomon, looks like he's having the best time playing with the pigeons in Saint Mark's Square, or lounging on a gondola, cigarette in hand. But Mifune also had impeccable 1950s Ivy League style (something the Japanese continue to master) and his polos and chinos are an example of great smart-casual looks.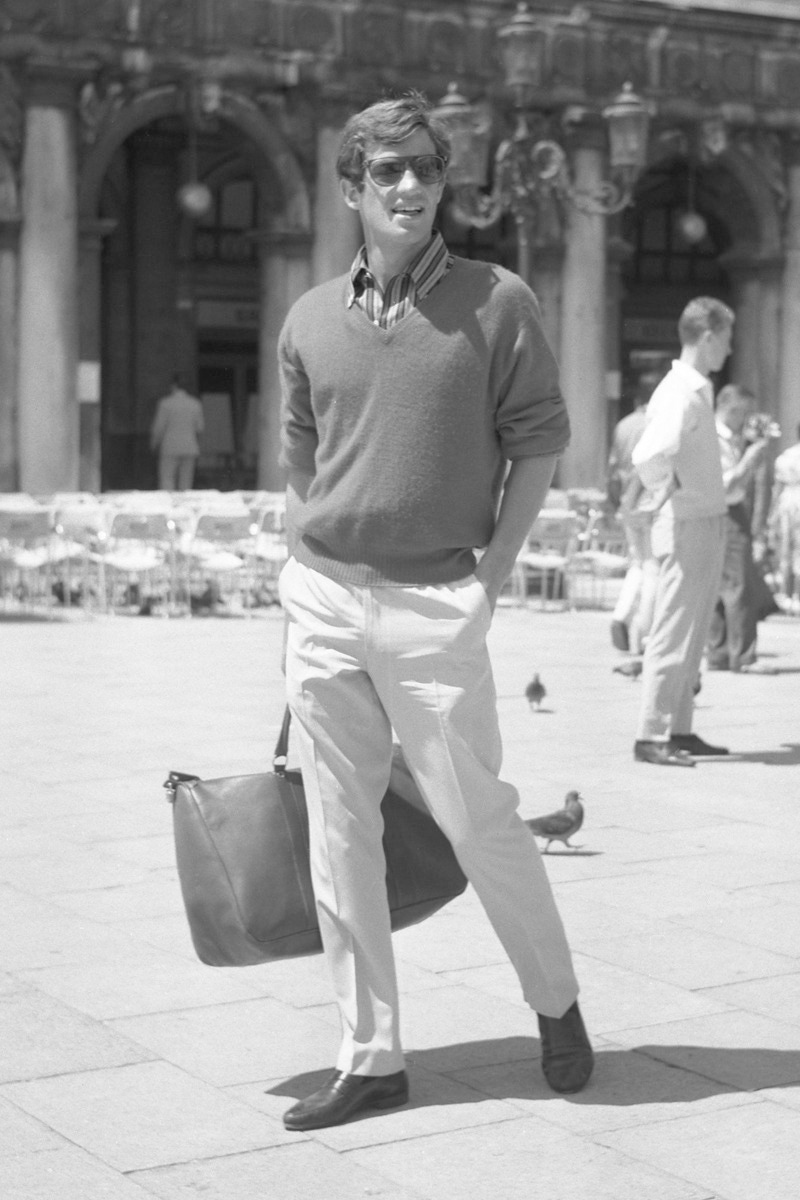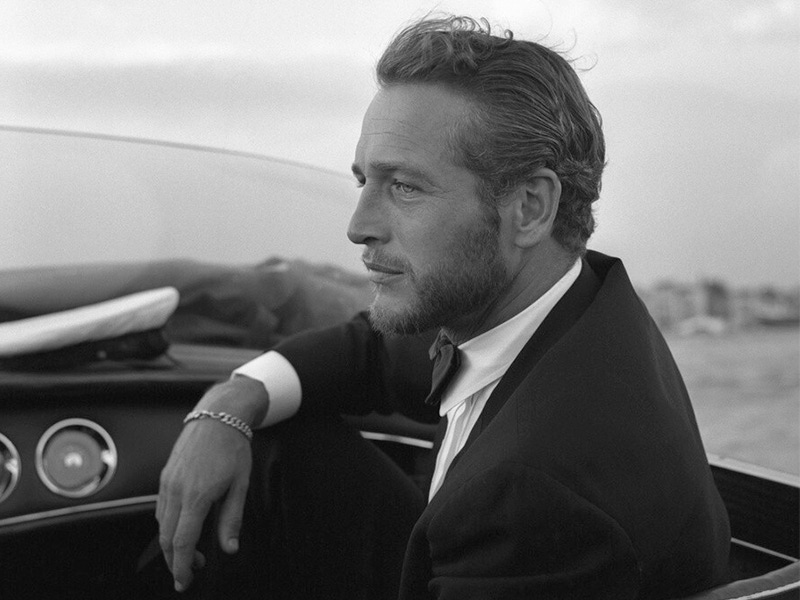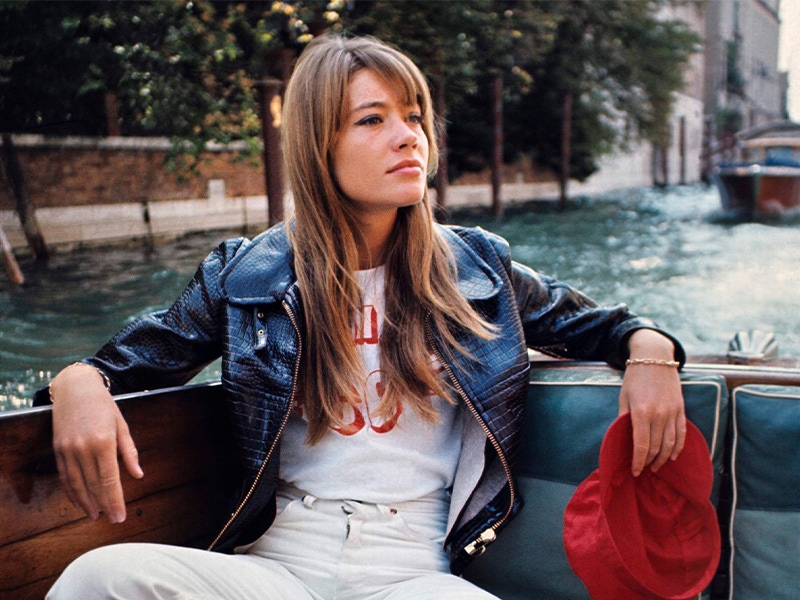 PAUL NEWMAN
What more can be said about Paul Newman in Venice? The Hollywood legend oozes his trademark masculine grace, cruising down the Grand Canal in a black dinner suit, a chain on his wrist (as important to the look as any of his clothing) and the early stages of a fine blonde beard. It's a reminder that it can be easy to over complicate your style, or feel the urge to stand out among the opulence and celebrity of Venice—but to truly make an impression, some Newman-esque simplicity is best.   
JEAN-PAUL BELMONDO
You won't be spending all of your time in tuxedos at the festival. Jean-Paul Belmondo was always the more nonchalant bad-boy of sixties cinema, with a Roman nose and a skinny boxer's frame. The star of Breathless and Pierrot le Fou took to the streets of Venice in chinos, a V-neck jumper and a striped shirt. They're wonderful photographs, because they emit some of Belmondo's jet-set style, which is timeless. The ideal ensemble to carry you from the afternoon screening to a dinner at Harry's Bar. Our tip: try the artichokes, cod and polenta. Divine. 
FRANCOISE HARDY
We'll be frank, Francoise Hardy could teach a lot of men how to wear casual clothing. The singer spent plenty of time in the floating city, and her leather jacket looks—with white jeans—epitomise Gallic rock and roll chic. The white jeans are a great alternative to chinos or formal trousers, and can be paired with denim shirts or even your favourite logo t-shirt. No wonder she wooed the likes of Mick Jagger. C'est les temps de l'amour, after all.