The Rake Travel Journal: Paris Edition with Richard Biedul
The Rake Travel Journal is our new monthly editorial series that delves into the cities from the people that know them. We're delighted to open our series with the insight from long-time friend of The Rake, Richard Biedul.
Paris, the "City of Light" has and continues to be a lantern of inspiration for artists. It has been 'the' habitat that has fostered the most noteworthy relationships between muse and artist in history. It is still celebrated for its iconic landmarks, but beneath the surface in Paris, there is a cache of skilled artisans and independent shops, that take you to a bygone era. Visiting for the weekend, it is tricky to get to the root of the romance. It is why for our first editorial feature in The Rake Travel Journal – our new monthly series we have sought the insight from a frequent visitor, and one of the iconic figureheads of menswear, Richard Biedul. Your pathway into the upper echelons of menswear has been unconventional. What sparked the beginning of this enthralling journey, and what were those early days like? Serendipity. A job in the fashion industry was never my planned vocation. In fact, it wasn't even a career I had considered until a chance meeting in London one evening. My childhood plan (which was, and had been being executed) was to work in The City as a solicitor. However, after an encounter with a model scout at a pub, I was persuaded to pose for some quick and simple Polaroids, which would change the course of my life. Little did I know when I said yes to an after-work drink – a week later I would be closing a show at London Fashion Week (for Oliver Spencer) and six months later, I would be moving to New York. At the start, I never planned on making a career out of modelling. It was just something I thought I could do on the side. Something that wouldn't take up too much time, and in all honesty something that probably wouldn't go anywhere. But I was curious enough to give it a go and see what opportunities presented themselves. So after I closed Oliver Spencer's show in London, I was invited by Jason Basmajian, then of Brioni to visit Milan and take part in their presentations and then by Alessandro Sartori to do the same in Paris for Berluti. We shot editorials, look-books and campaigns across Europe and before I knew it my annual leave had run out and the images were starting to be published. I had tried my hardest to keep my "side hustle" a secret from work, but when we confirmed main fashion for The Guardian I knew the jig was up – as it was the newspaper of choice at our firm. I had to tell my managing partner what I'd been up to. The next stage involved me scraping time off where I could, working overtime and on weekends to stay on top of my workload, but before I knew it I was unable to juggle the demands of both. I had to make a call and to this day, despite the ups and downs I don't regret the path I chose.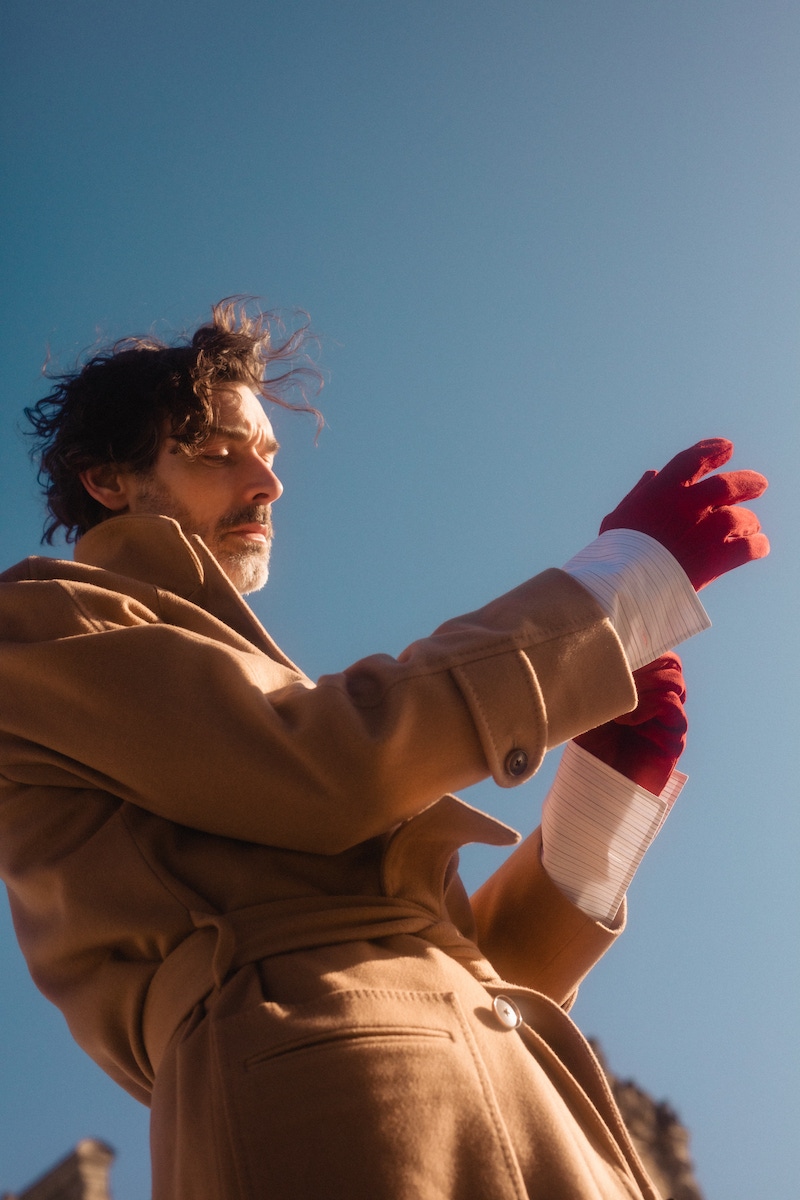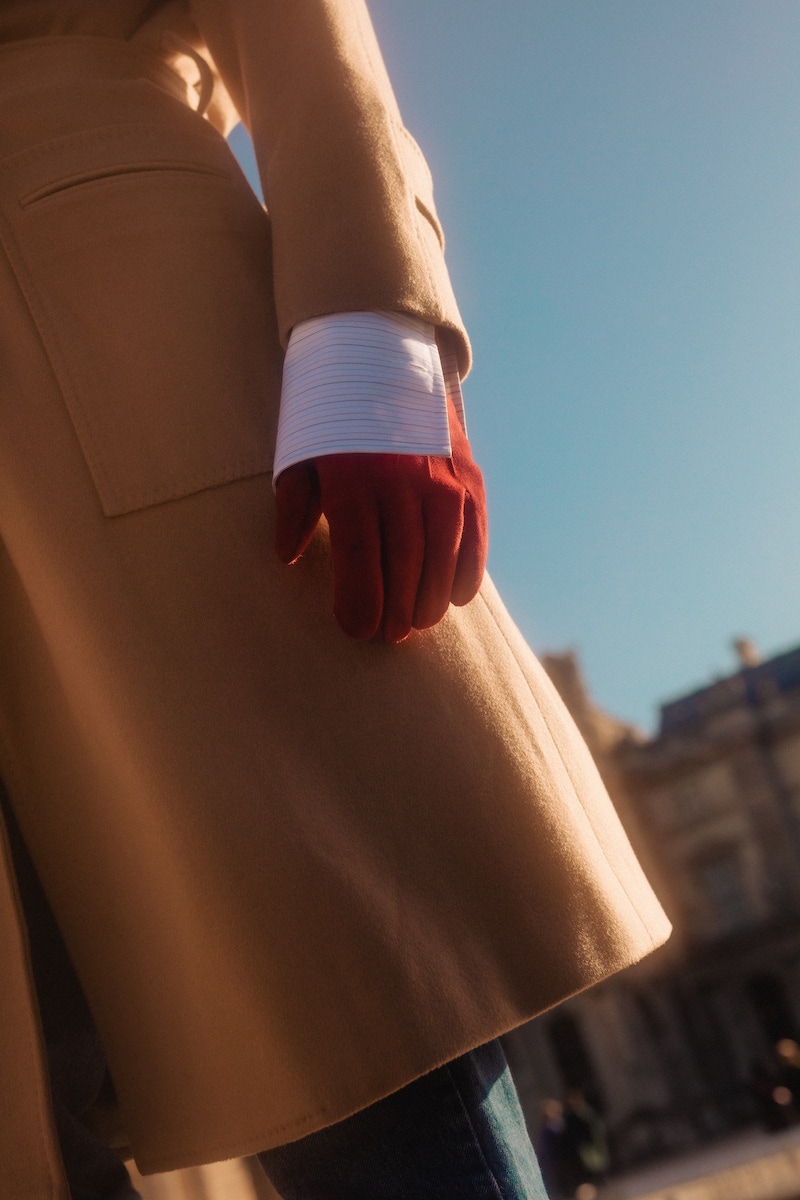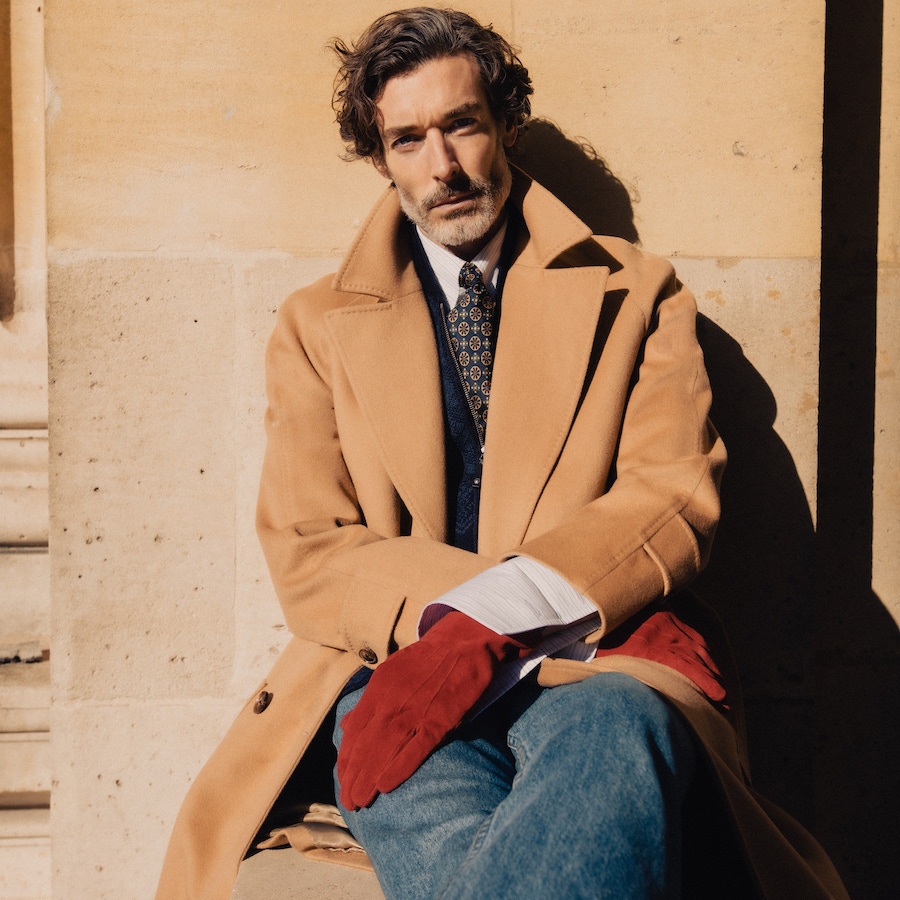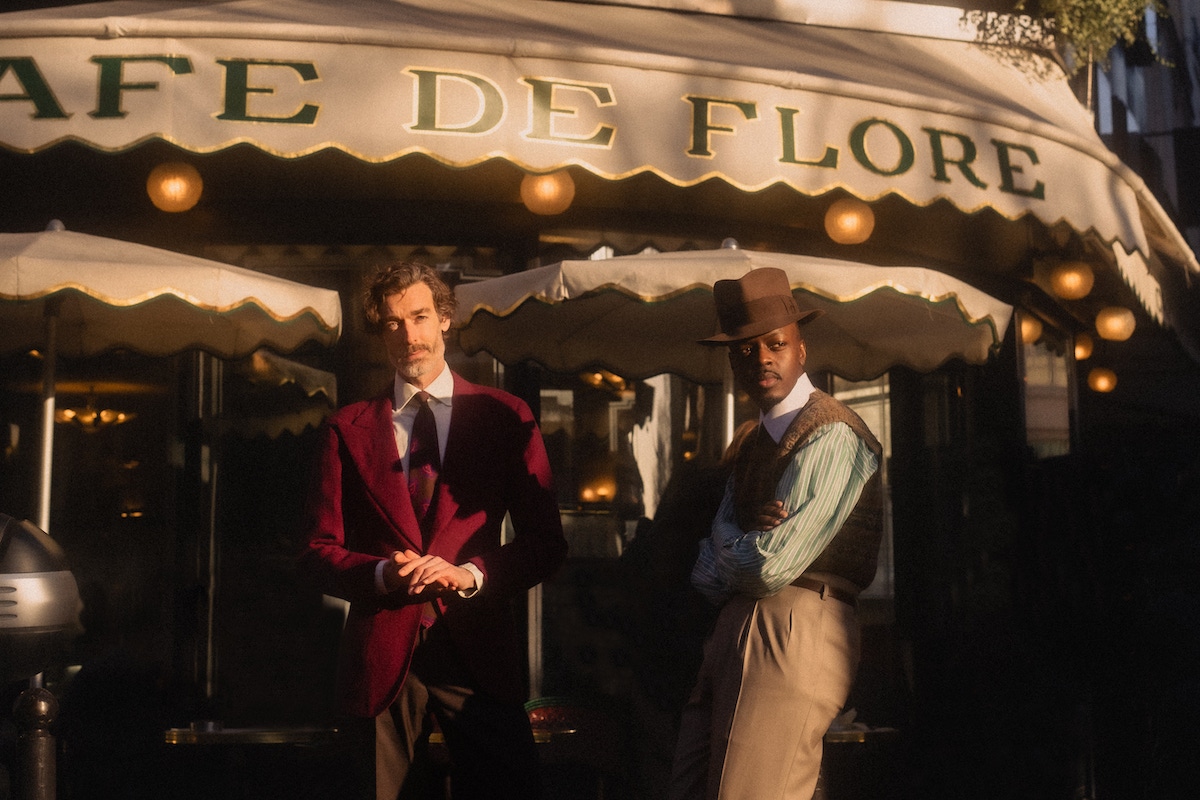 You've always supported talented young artisans. Harry Mundy, Stacey Wood and Yuri Choi spring to mind. Like these creative designers, you've a forward-thinking dress sense. Could you tell us about your own style and who your personal influences are?  I would describe my style as modern-yet-retrospective. My core wardrobe is made up of suits and separates, in various cuts inspired by the 1950s, 1970s and 1980s. Colour wise, I tend to stick to tonal block colours. But above all I pride myself on trying subvert people's expectations of what tailoring means. Don't forget, clothing should be fun, it should make you smile and it should be something enjoyed. Aleks Cvetkovic said it best: "If it makes you feel good, wear it and be damned what anyone else thinks". My main style influence was my grandfather. Although he passed away when I was in my early 20s, he was and remains extremely influential in my personal development. He was the first person to introduce me to the art of craftsmanship. He wore suits from Savile Row, shirts from Jermyn Street and shoes from Northampton. I found it fascinating. Not only the physical products that he wore but the choices he made in terms of where those products came from. He taught me about the notion of investing in quality over quantity and to appreciate the work and craftsmanship that goes into making every single garment. Over the years Paris has been a regular stop. When you land are there any personal rituals. For example, do you like to visit anywhere or do anything before the serious work starts? I usually stay in St-Germain, more specifically on Rue de Verneuil. For those that don't know, the 6th Arrondissement is best-known for the literary and artistic talent that lived there in the 19th and 20th century. Picasso, Camus and Trotsky – all at one point called St-Germain home. Geographically, you are only a stone's throw away from the Seine, and a brisk walk over Pont Royal to the Louvre. Head south and you'll reach the iconic Café de Flore, Les Deux Magots and Brasserie Lipp in a matter of minutes.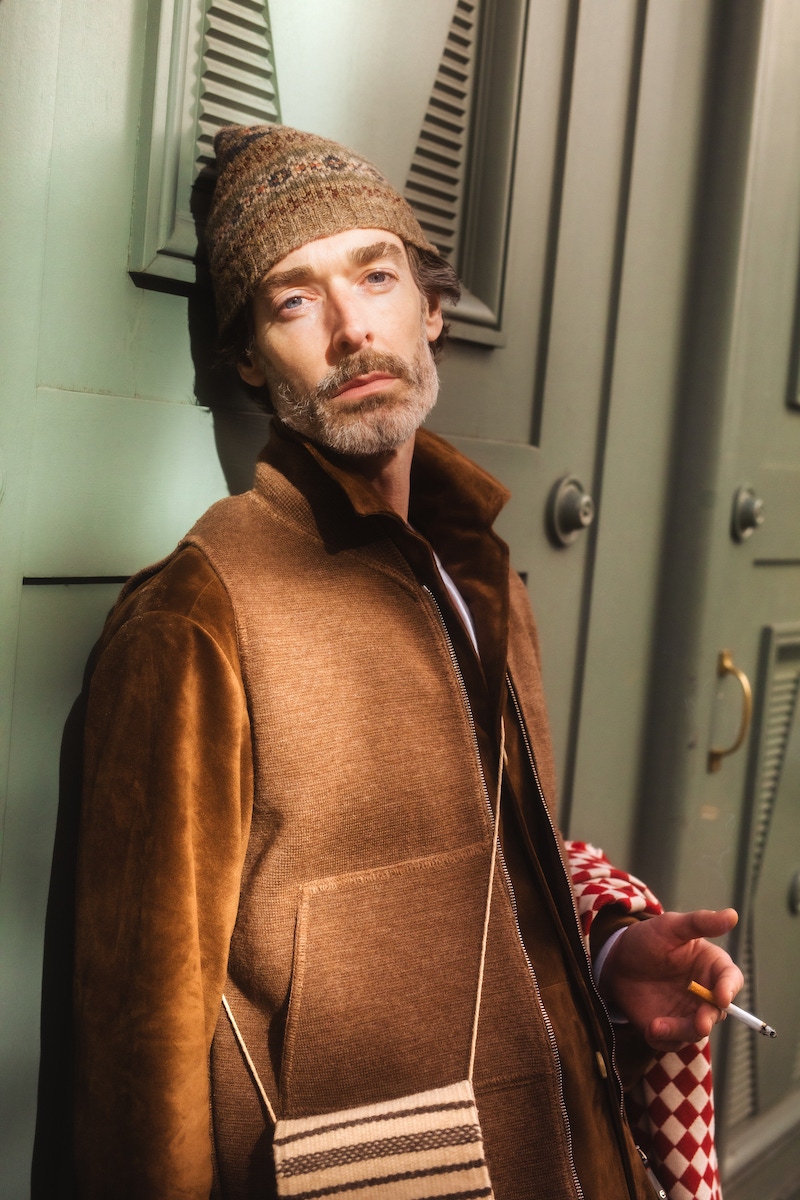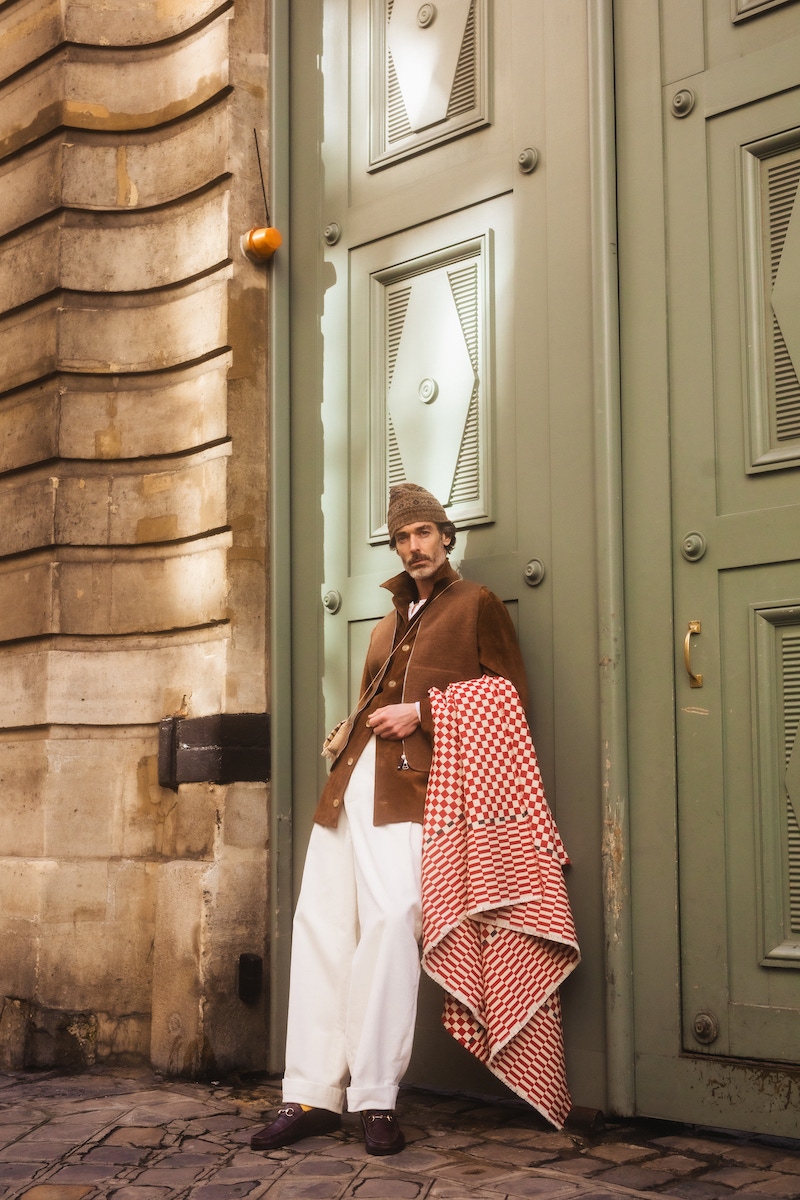 Nowadays, Paris seems like a second home. By now you must know every cool establishment in every forgotten alley. Could you enlighten us on any of these Parisian secrets? I was lucky enough to be introduced to the charm of St-Germain by Frederic Malle: without a local by your side, it's hard to really get under the surface of this part of Paris. You can of course go to the more obvious spots and still have a wonderful experience, but for me it's worth trying some of the smaller galleries such as: Denise René, Galerie kreo and Galerie Downtown, as well as popping into Beau Regard and Debauve & Gallais (the oldest chocolate shop in Paris) and stopping at Deyrolle to admire the workwear, artisan gardening implements, and taxidermy. Historically Paris has been the epicentre for muses inspiring artists. There was Camille Claudel and Auguste Rodin, Lee Miller and Man Ray, and Madame Bricard the legendary woman behind Christian Dior. Do you think Paris still fosters these extraordinary relationships, and if so, are there any you would like to tell us about? Whilst I do, I think it's right to acknowledge the city itself as the underlining muse for many of the modern European designers. The gothic beauty of the architecture, the luxury of the artisanal craft and the nonchalant elegance that the men and women carry themselves with. These all culminate to create an idea of Paris that every designer carries with them.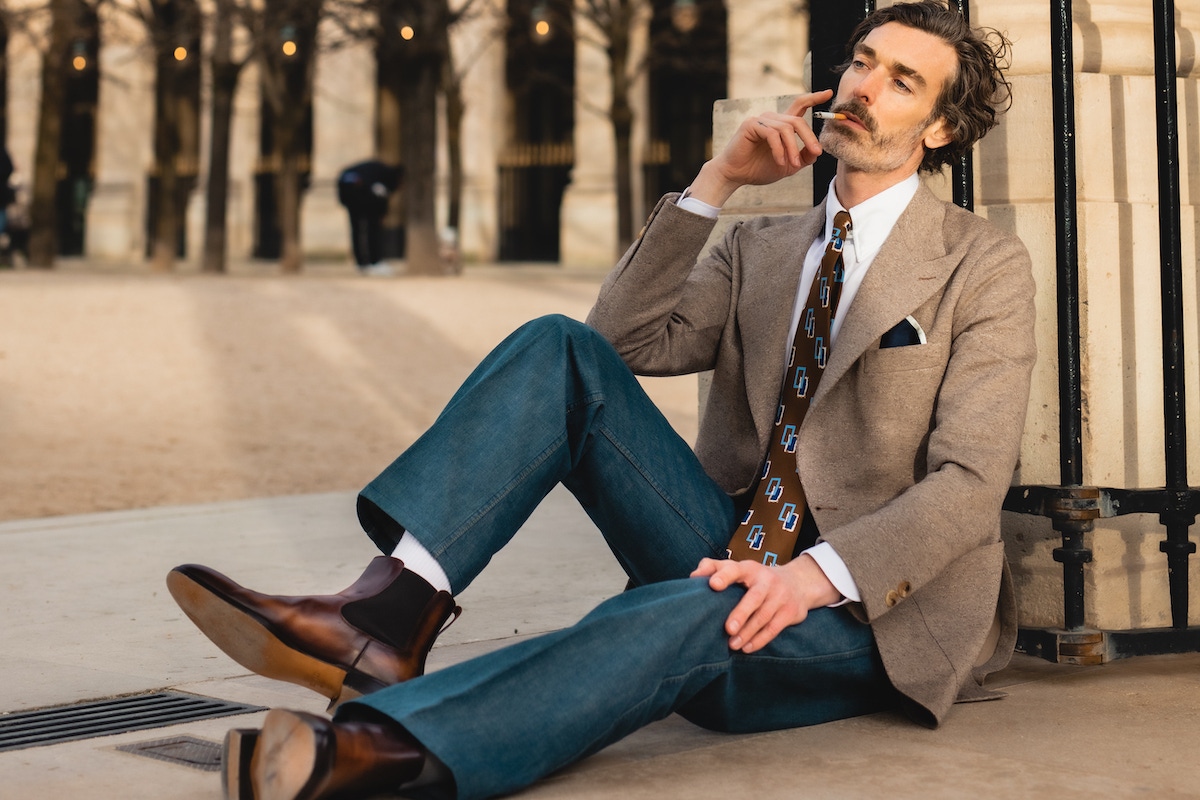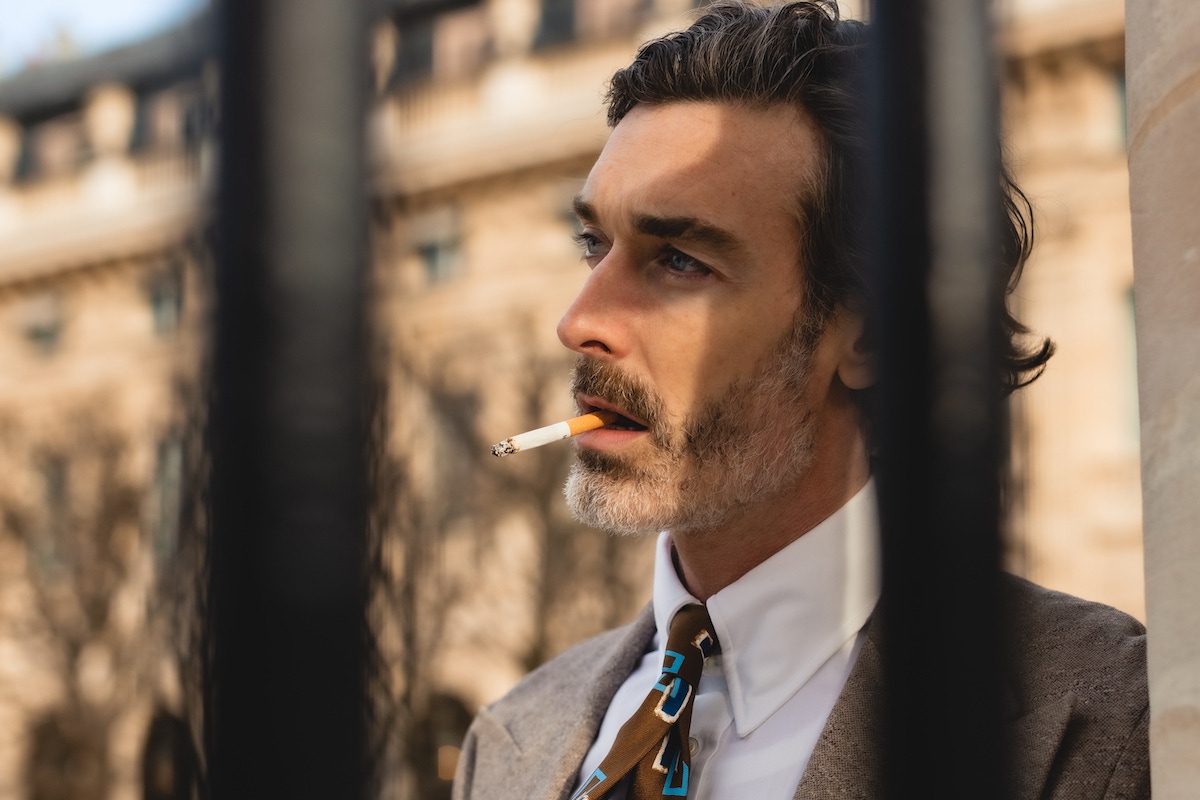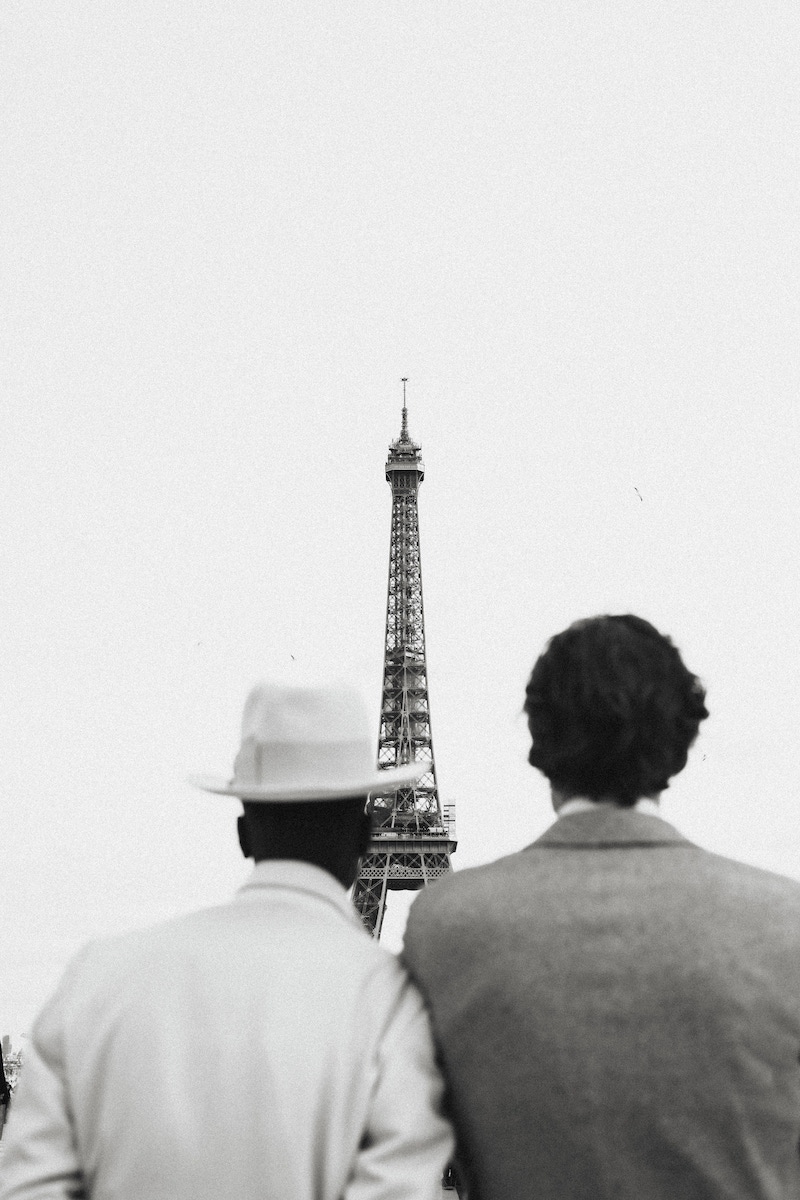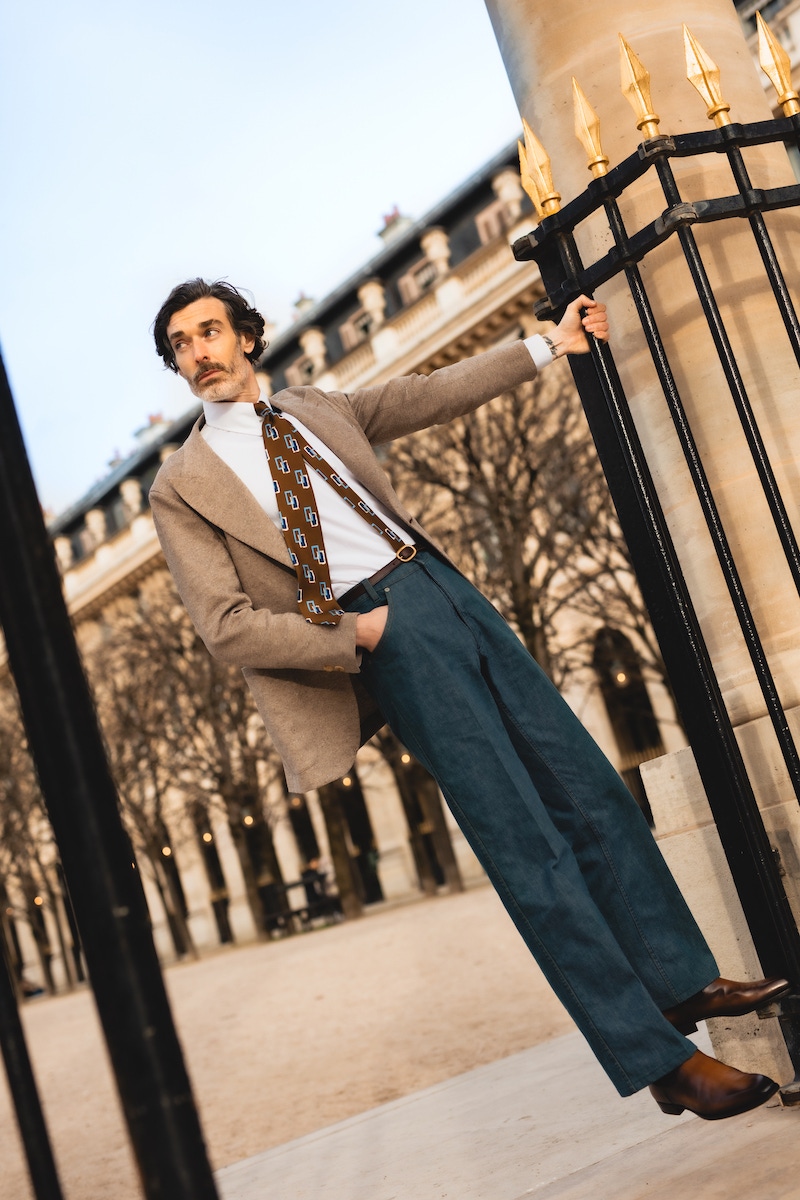 Do you dress much differently if you're in Paris as opposed to London, and are there any young Parisian designers to keep an eye on or visit when in town?
My core style doesn't really change from city to city, but the provenance of the garments I wear does. If I'm in Paris I will be drawn to the French labels, and if I'm in Milan, likewise I'll try to wear garments from Milanese brands. An essential item for me in Paris would be my S.T. Dupont lighter. But I am also drawn to AMI's louche tailoring and casual wear, and I have some beautiful archive Givenchy that I often wear when I'm in town. As for essential garments everyone should own, I would start and end with saying: everyone with an interest in tailoring should visit Nicolas Gabard of Husbands Paris. If you don't fall in love with him, the brand ethos and the product I'll eat my beret.
You're now an iconic figurehead in menswear. You champion the authenticity of the industry in multifaceted ways. Have you any exciting and different contributions to menswear in the pipeline that you could kindly tell us about?
At the moment I am focusing a lot of my time on developing my reputation as an art director and creative producer. I want to future-proof my career, to step away from modelling, and to share my insights on the industry with brands and magazines to help develop and create narrative driven visual stories for them.
Talent:
@Richardbiedul and @kevismanzi
Stylist:
@melissajanetarling
Photography:
@brandonhinton_jpeg