The Rake Visits Cannes Film Festival with Chopard
This week a troupe of stylish friends of The Rake headed to the South of France on the invitation of Chopard to their Gentlemen's evening at the Martinez Hotel in Cannes. 
In a festival where Chopard play a central role, it is heartening that every year they place emphasis on elegant dress and this is best highlighted at the Gentlemen's Evening and an invitation to join was impossible to pass up. The team were chosen both as they are friends of the brand and also because they were interesting, sartorially sophisticated and accomplished men. They were Hollywood director Paul Fieg, Shary Rahman, Mo Coppoletta, Kirby Allison, Eddie Sahakian, Auro Montanari, Guy Belot, William Anderson and Farhan Heydari.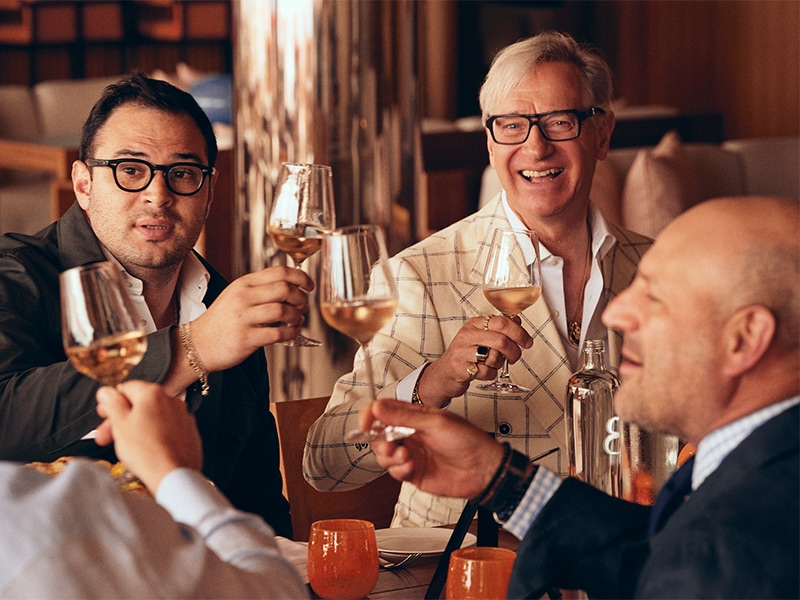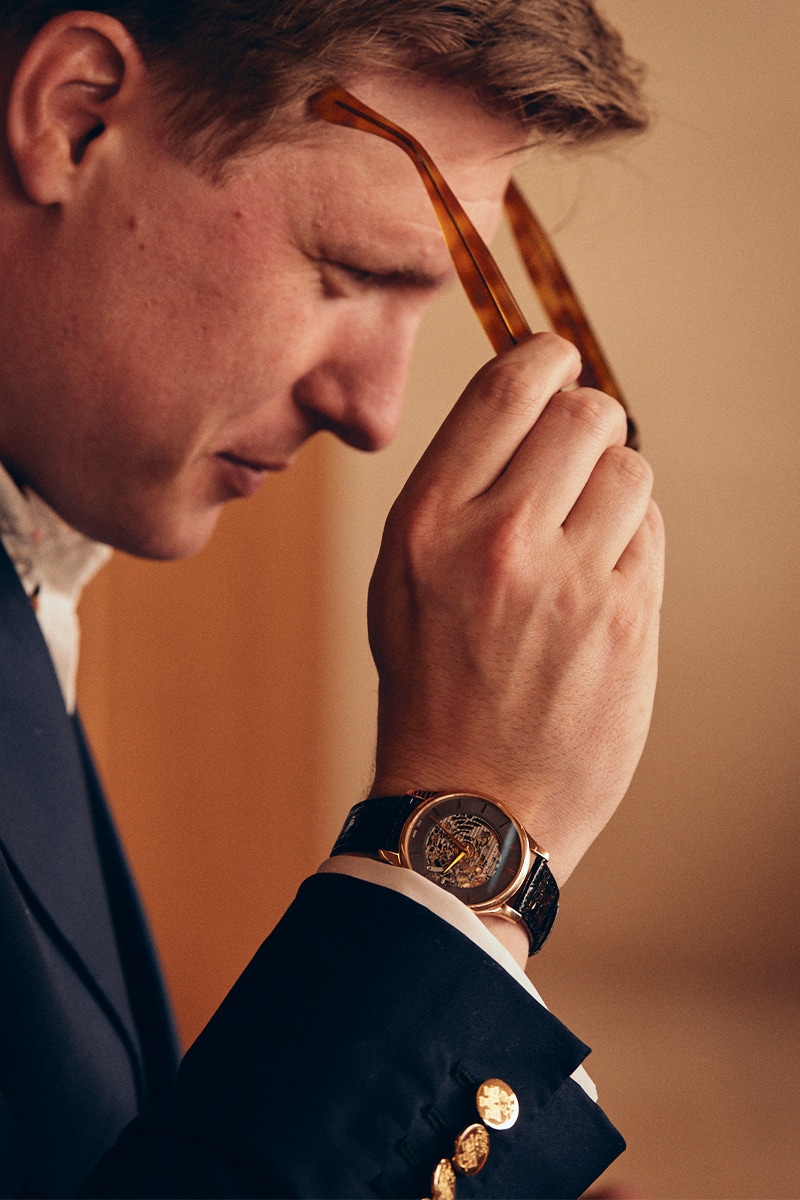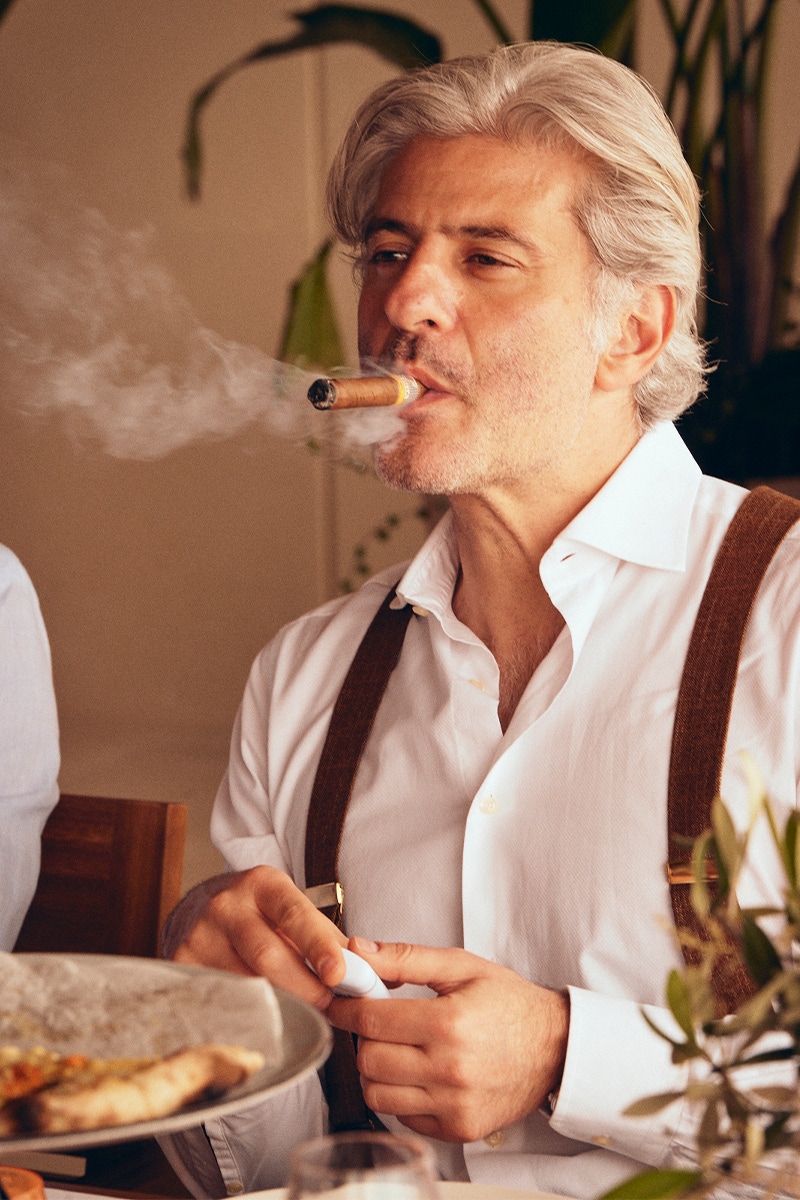 The day opened with our arrival at the Maybourne Riviera hotel, chic, elegant and unbeatable views as the guests of the hotel's GM Boris Messmer. The hotel has received plenty of attention and plaudits of late as it is very difficult to find modern hotels which seek to both be modern but also retain the most treasured traditions of old-fashioned hospitality. After some lunch at Jean Georges around the pool, with excellent light summer courses, followed by a spot of backgammon and cigars, it was time to change into our clothes for the evening's festivities. The dress code was Timeless Elegance, and we all took it seriously.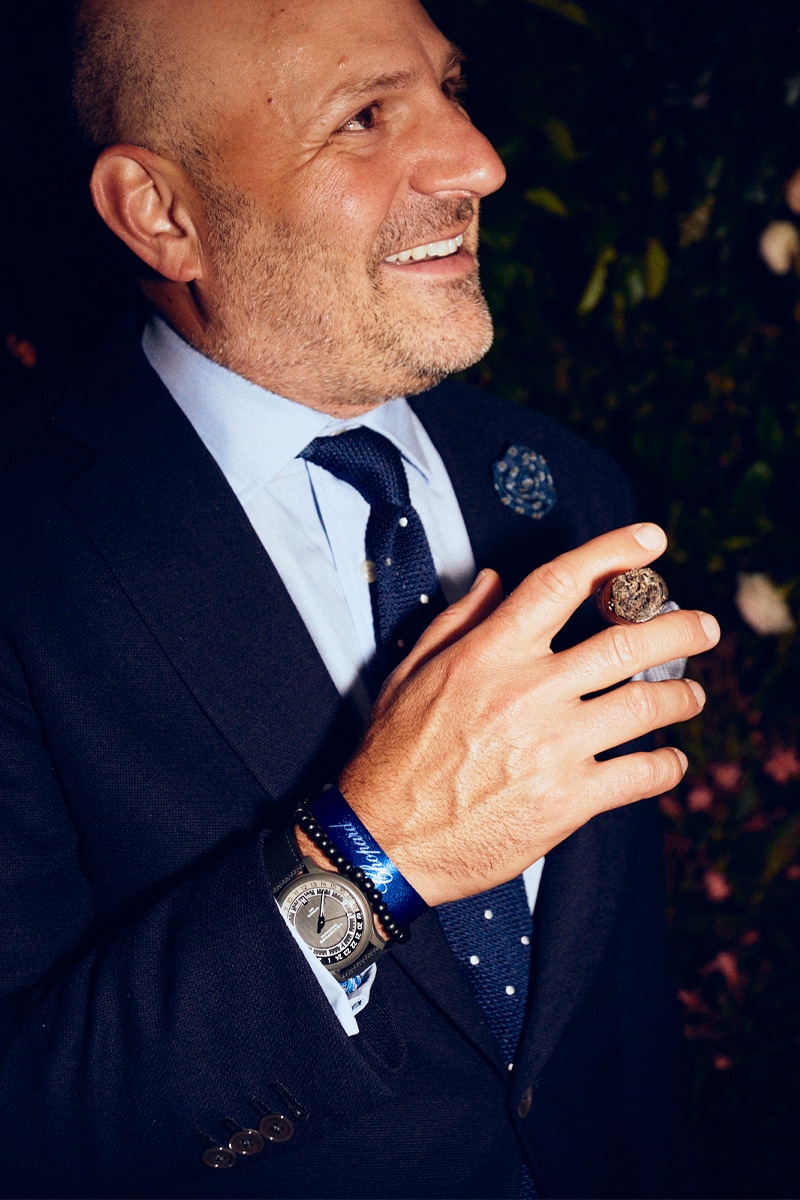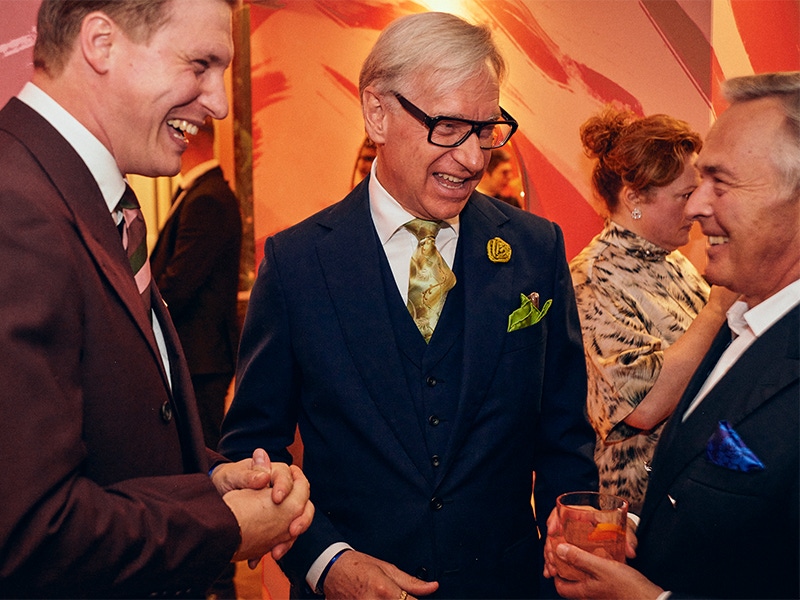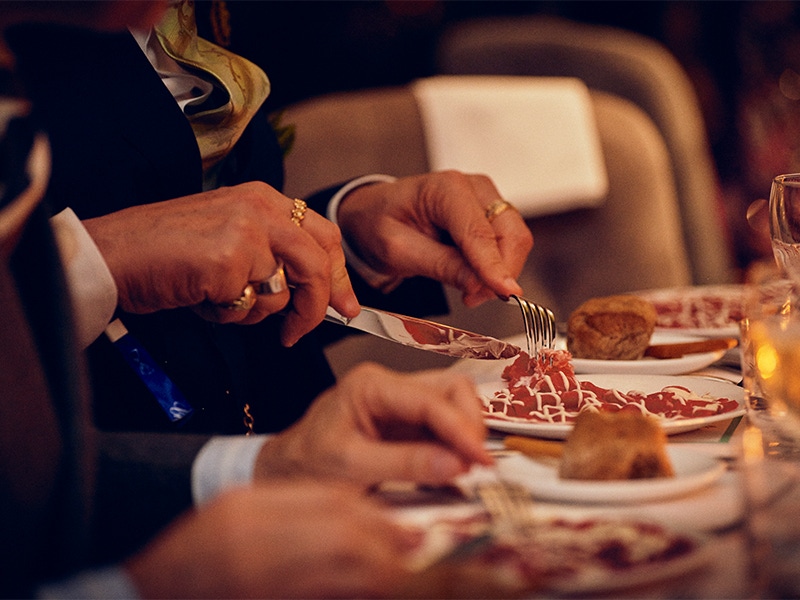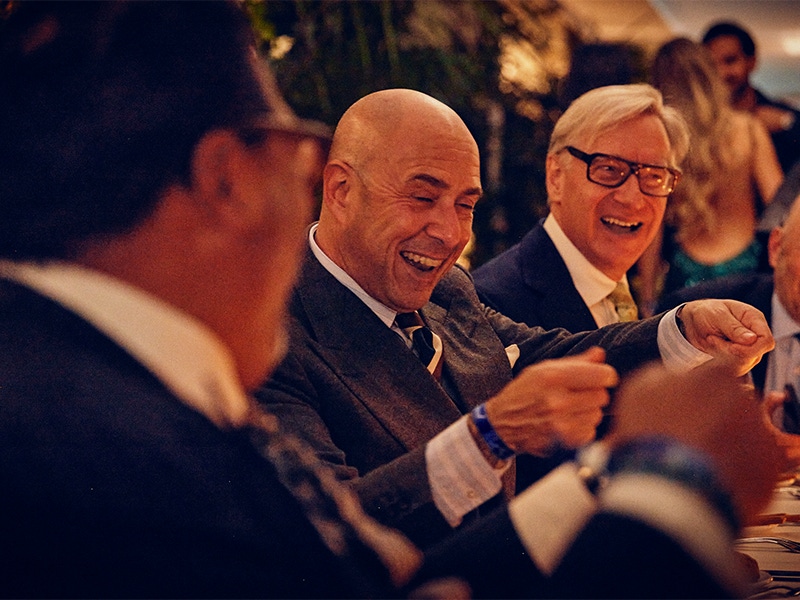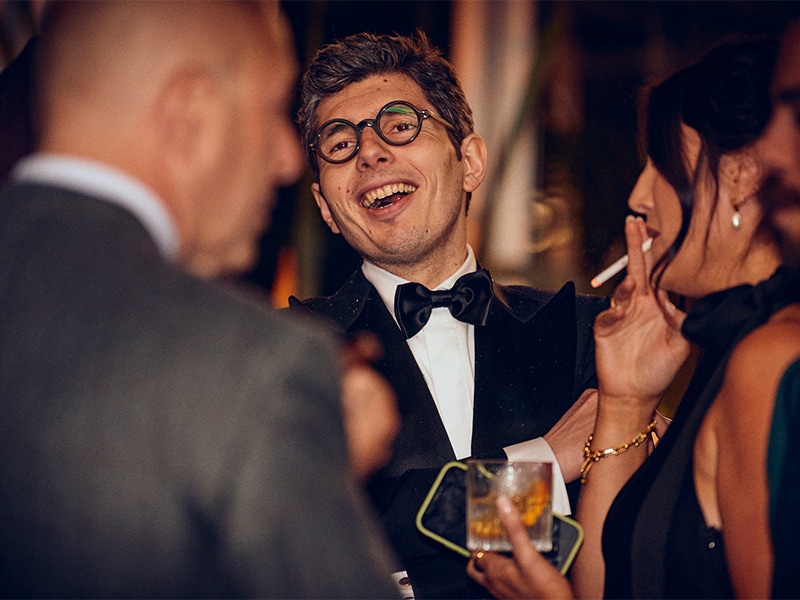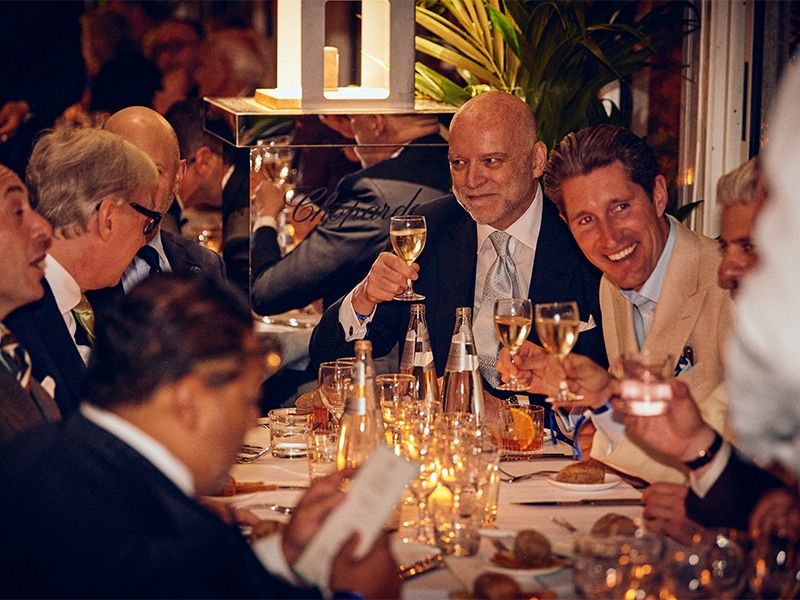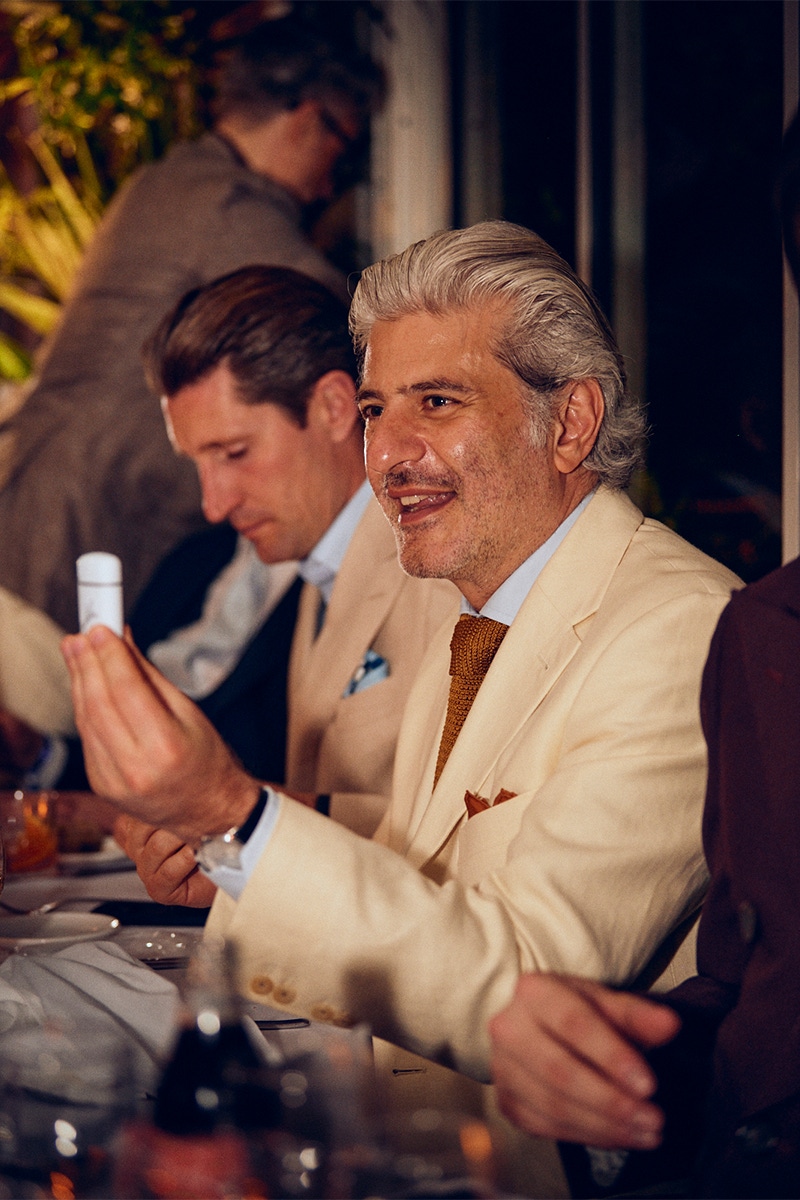 We headed for the Croisette and up to the penthouse of the Martinez where Chopard have their HQ for the festival, for an evening hosted by Caroline and Karl-Friedrich Scheufele, and catered by Cipriani of Venice, with an exhibition of tailoring by Lorenzo Cifonelli. Attendees including Mads Mikkelsen, Paul Dano and Jacky Ickx. The food was the Cipriani favourites, from beef carpaccio to their famous vanilla meringue cake.
The festival has only just started but it began in the most tasteful possible way, and The Rake were proud to play our part.