The Rake x Sautter x Samaroli Limited Edition Whisky
The Rake partners with cigar and spirit legend Sautter of Mayfair and Samaroli to launch a limited edition scotch whisky.
For those in the know, Samaroli is a legendary spirits brand. Samaroli was the first non-English and non-Scottish independent Scotch whisky bottler of its time. From the outset, it was Italian to its core: quirky, temperamental, and unashamedly different. Nothing has changed. Founded in 1968 as one of the world's first truly independent bottlers of fine Scotch whisky, and one of the first innovators of the now ubiquitous cask strength, some of Samaroli's early bottlings (Cadenhead, anyone?) are talked about in hushed tones by dedicated lovers of the water of life and scrapped over at auction. That's why the collaboration between Samaroli, The Rake and cigar and spirit legends Sautter of Mayfair is a match made in heaven. All three share a DNA to disrupt while respecting tradition to innovate outside the norm.
"We produce only a small run of limited bottlings a year," explains Samaroli Brand Manager Daniele Liberati. "We're talking 20-25,000 bottles a year. "Our selection is based on aged spirits; whisky, rum, Cognac, Armagnac and aged liquors, created by our Master Blender, Antonio Bleve. We offer a unique approach; every single cask or blend has its own personality." The illustrations are eye-catching, the designs a world away from traditional, while still saluting the artistry of each collaborating distillery.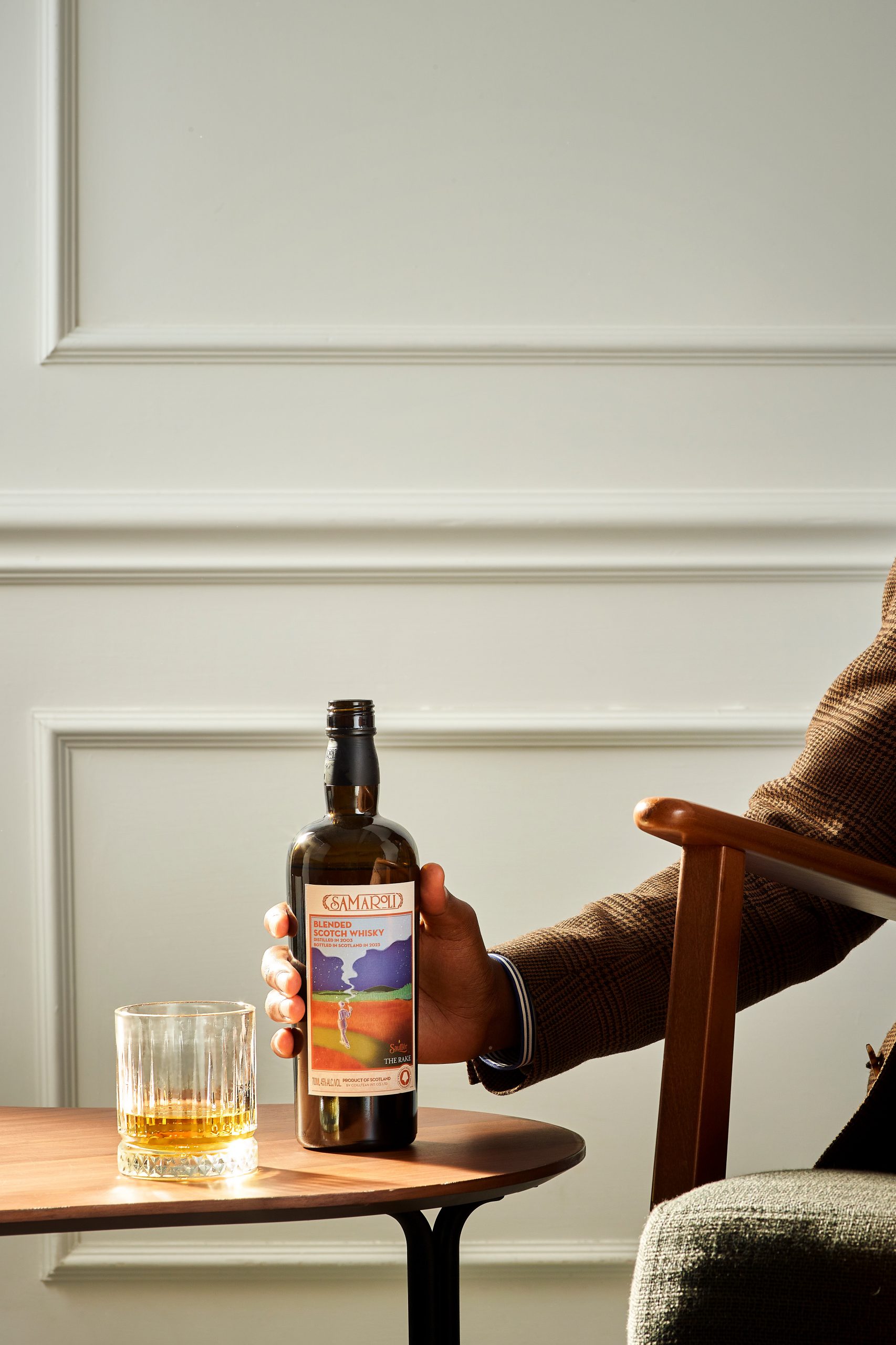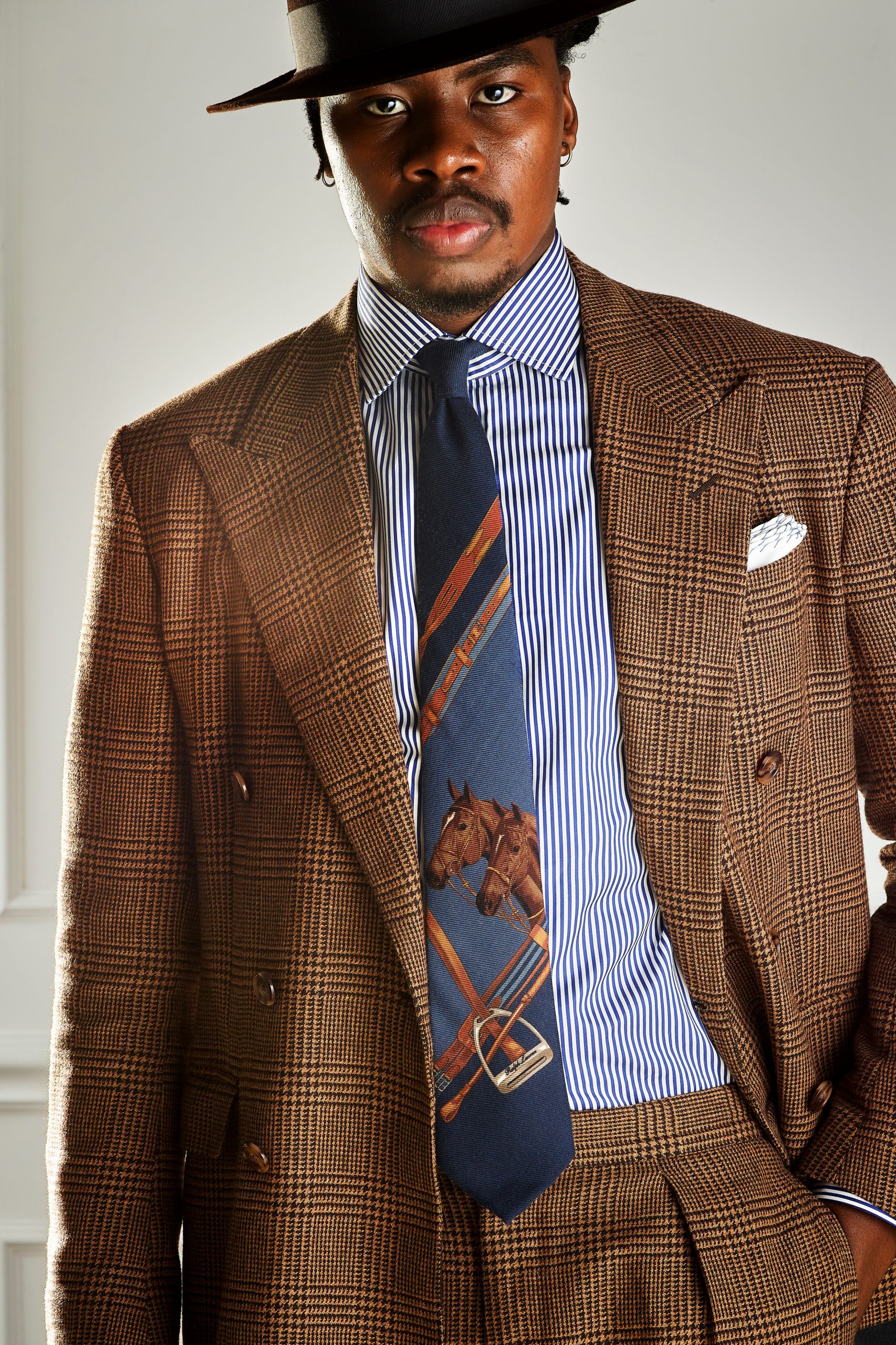 Following the allied occupation post World War II, Italy was presented with something new; Scotch from the British soldiers, Coca Cola from the Americans. Both were taken to the Italian bosom and each left their mark. During the War, Winston Churchill had decreed: "On no account reduce the barley for whisky – this takes years to mature and is an invaluable export and dollar producer." As ever, he was prescient, and his instructions ensured older stocks continued to be available for distribution during the war period. Nevertheless, distillery seasons between 1942 and 1944 saw no new whisky produced. Italy's newly-created middle class were therefore presented, post-war, with particularly young single malts which had been newly produced, alongside matured single malts from places like Islay and Cambelltown, which had managed to maintain decent stock levels. Throughout the 50s, 60s and early 70s, Samaroli purchased and sold whisky, becoming the first non-British independent bottler, breaking what had been an exclusively British club for more than 200 years.
By the late 1970s, he had acquired its own Scottish warehouse and was introduced to rum. One of the company's first clients was Anacleto Bleve, who helped the brand develop, evolve and become a reality in the spirits world. In the early 2000s, Antonio Bleve, Anacleto's son, undertook an apprenticeship with Samaroli's founder. "It all starts with what we would like to drink," explains Antonio Bleve. "It must be something that pleases us, first and foremost. We dream about a dram – and then we begin to analyse and search for the desired liquid and the desired cask. We make it unique; liquid can be enhanced by modifying time and space. If necessary, we age the liquid for a longer period in Speyside. We re-cask the liquid in a more suitable 'home'. And we blend by mixing different liquid expressions. "When you buy a Samaroli bottling, prepare yourself for a tasting adventure, one where quality is reinterpreted and perhaps continually challenged; no one is better than the other."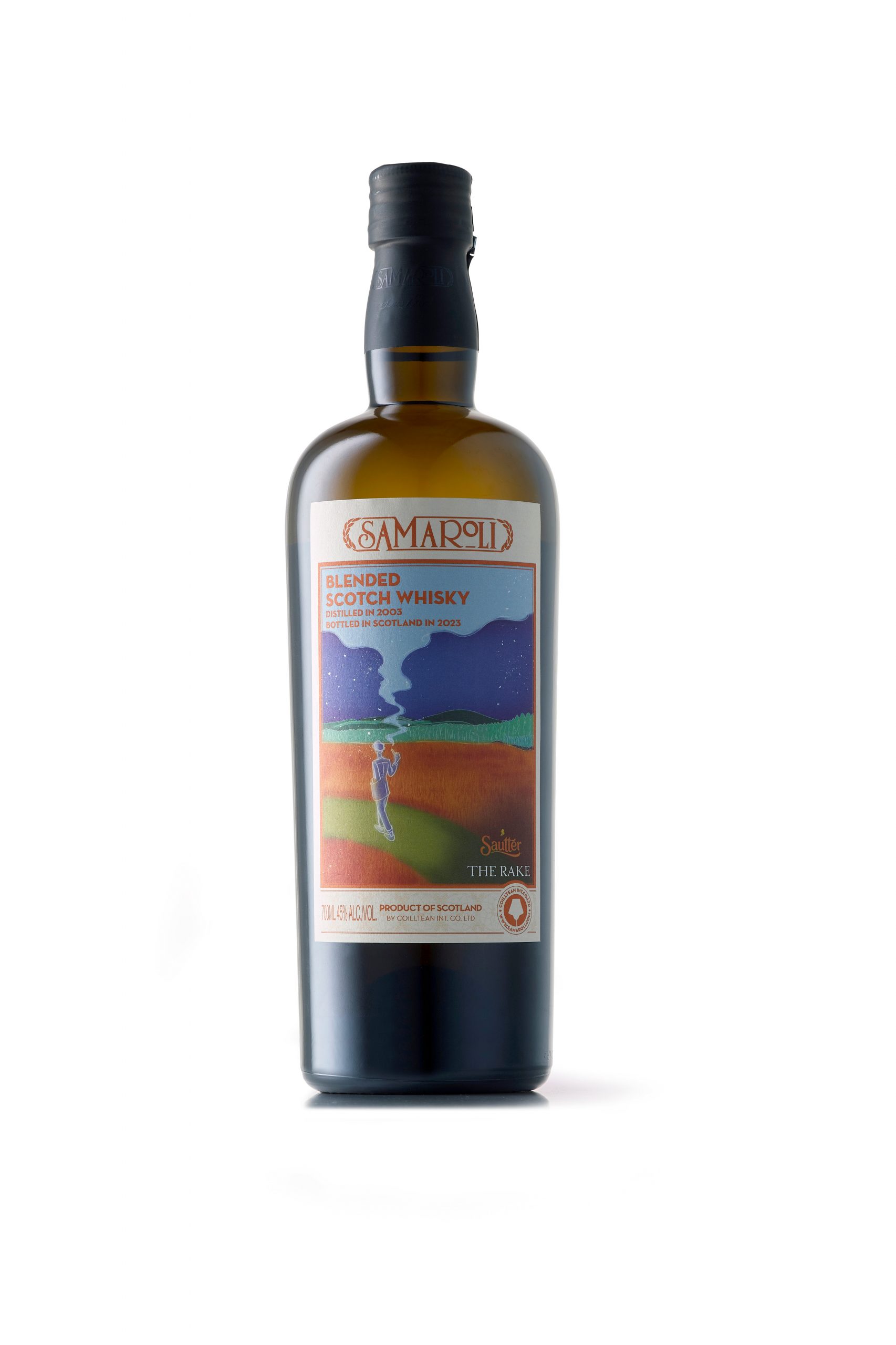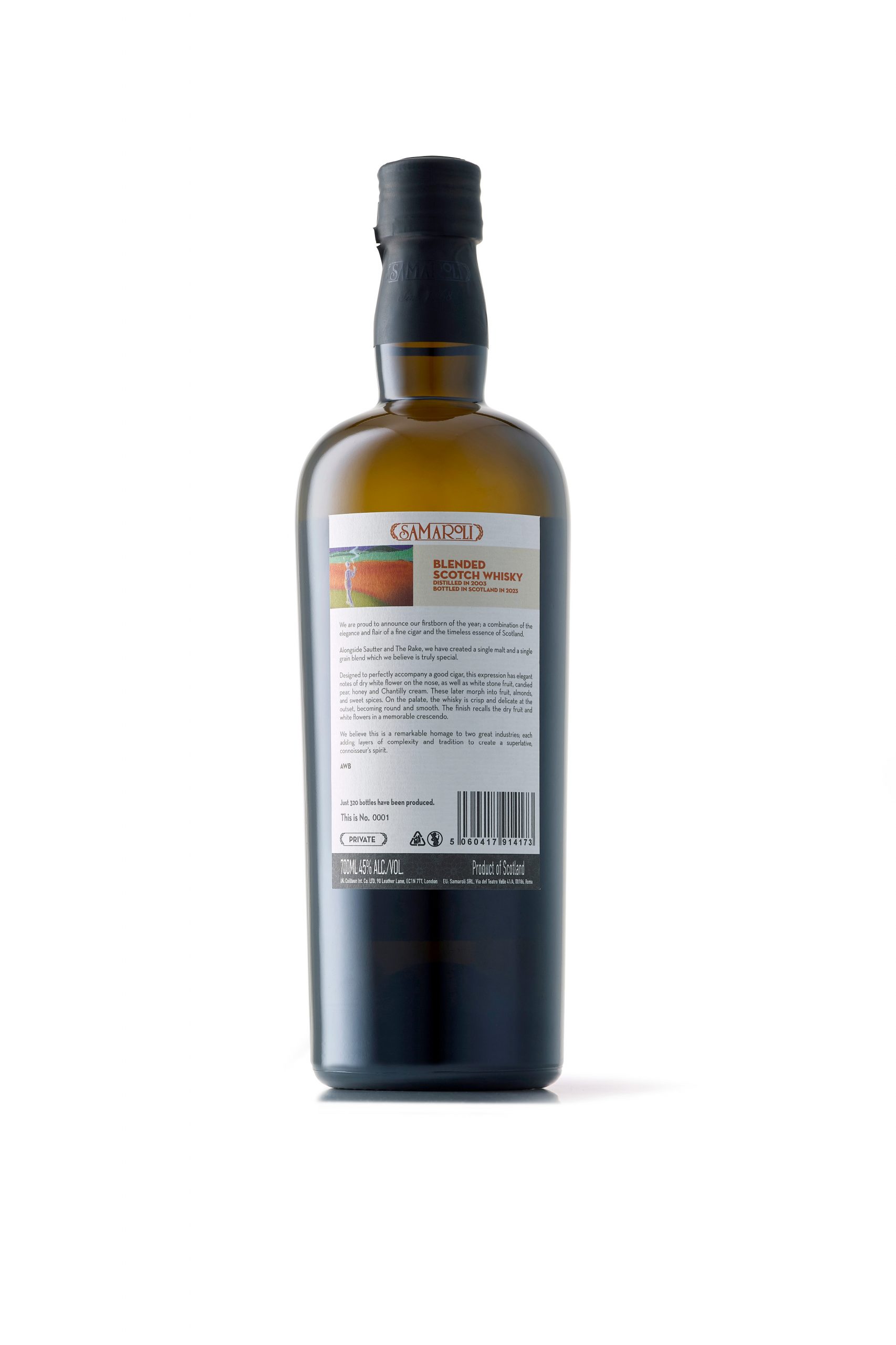 Laurence Davis, owner of Sautter Cigars, says: "The opportunity to work with Samaroli alongside The Rake was a no brainer for us. We all have inquisitive and stylish clients who are looking for the best of the best. They are interested in being taken on a journey, in being educated, and they all appreciate something special when they see it. The sort of customers who come to my shops to smoke incredible cigars from all over the world are looking for exactly the same sort of thrill from their spirits. That's why our collaboration is the perfect fit."
Limited to 320 bottles, The Rake x Sautter x Samaroli collaboration bottling is a blended Scotch whisky, distilled in 2003 and bottled 20 years later at 45% ABV. The blend is a mix of 2003 Single Malt Scotch and a 2003 Single Grain Scotch from a restricted distillery. Designed to accompany a good cigar, this expression has elegant notes of dry white flower on the nose, as well as white stone fruit, candied pear, honey and Chantilly Cream. These later morph into fruit, almonds and sweet spices. On the palate, the whisky is crisp and delicate from the outset, becoming round and smooth. The finish recalls the dry fruit and white flowers in a memorable crescendo.