A regal ride with WM Brown Project, The Rake and The Belmond Royal Scotsman
The Rake's Ben St George recently accompanied WM Brown Project founder Matt Hranek and a rogue's gallery of menswear luminaries on a trip on The Belmond Royal Scotsman...
Earlier this month I was lucky enough to be asked to join The Rake's friend and erstwhile contributor Matt Hranek, for a three-day train journey through the Scottish highlands, in conjunction with Hranek's WM Brown Project and The Belmond Royal Scotsman. Joining me were what can only be described as a rogue's gallery of menswear-orbiting funsters, leading to a truly riotous trip, and one for the history books. The negronis were plentiful, the tuxedos multitudinous, the sartorial conversations detailed, the musical debates fierce and the live music wonderful (arguably excepting my highly questionable rendition of 'Dancing Queen'). Below I've asked Mr. Hranek, as the ringleader of this particular gang, to explain the incredible journey in his own words.
Ben St. George
"I have a deep love for Scotland and I had wanted to put together a rail trip for some time that highlighted and celebrated this, from the ingredients in the meals to whisky and tweed. The landscape is, of course, absolutely spectacular and the slower pace of the train journey allows you to take that in. And it would not be complete without a bit of shooting at an old Scottish hunting estate.
"So we put together what I would call the 'heavy-hitters' in the men's style world; men that would love the excuse to dress in black tie for dinner and put on proper shooting tweed for lunch. I personally packed two evening wear options (not uncommon) - a brown shawl collar smoking jacket with brown wool and taped trousers and a DB black with powder blue tux shirt. Jake Mueser (my A-list tailor, and also a guest) made all this stuff for me for this trip. It was about celebrating the folly of old world dressing and that seemed appropriate for the Royal Scotsman; it just sort of inspires that elegance.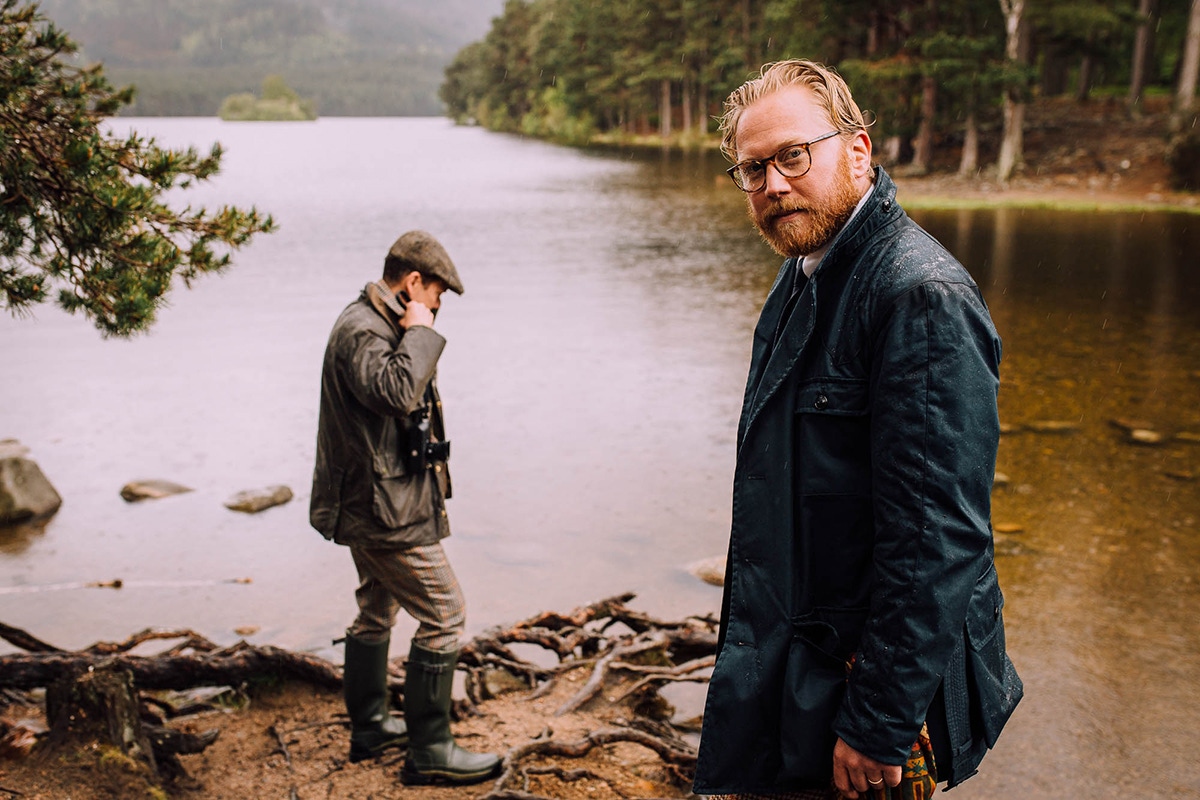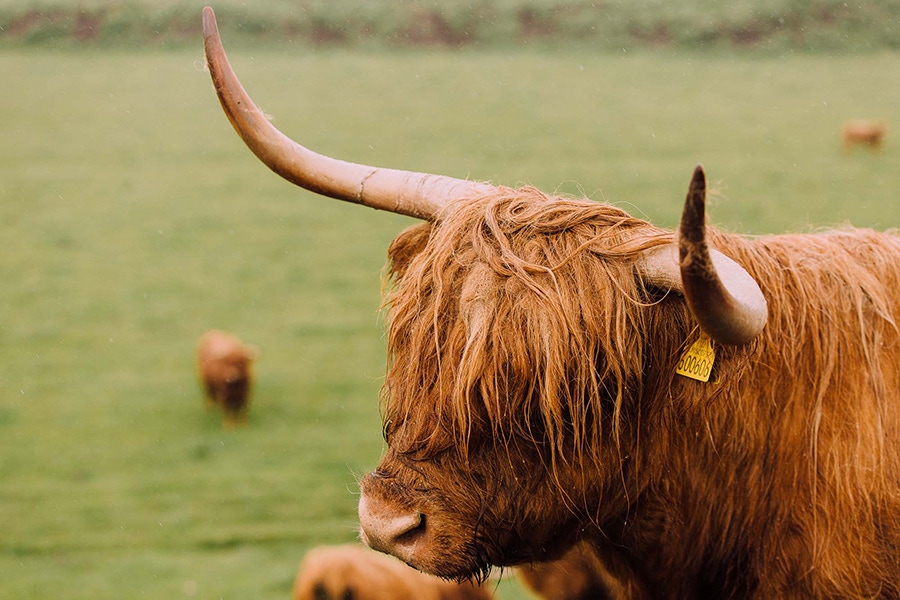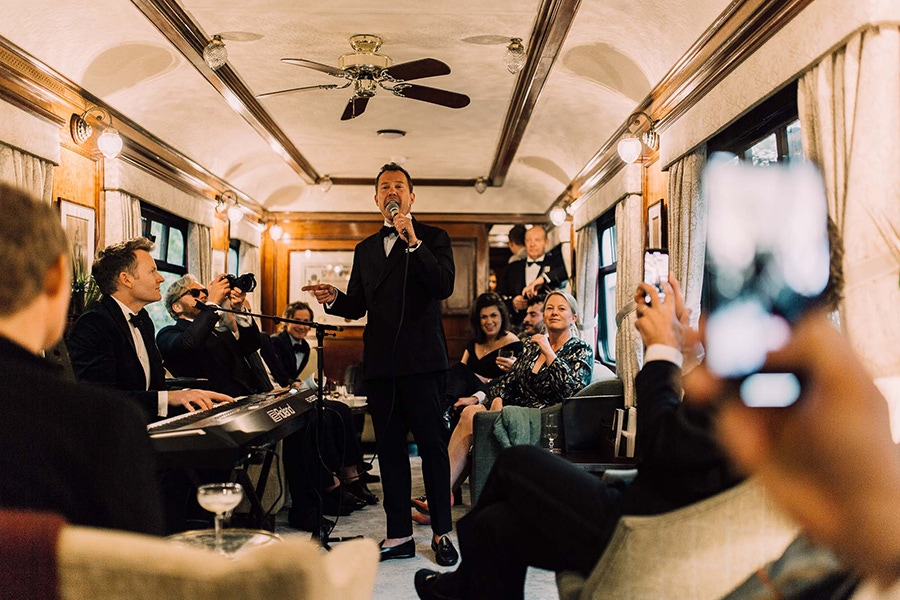 "The guests were considered by two criteria: would they be fun and would they bring their A-game when it came style and dressing. We narrowed down the list based on that, if they were available and had unbridled enthusiasm for this type of trip. Of course, if they had a smart and thoughtful social following that helped as well. Having great photographers on board is a big bonus!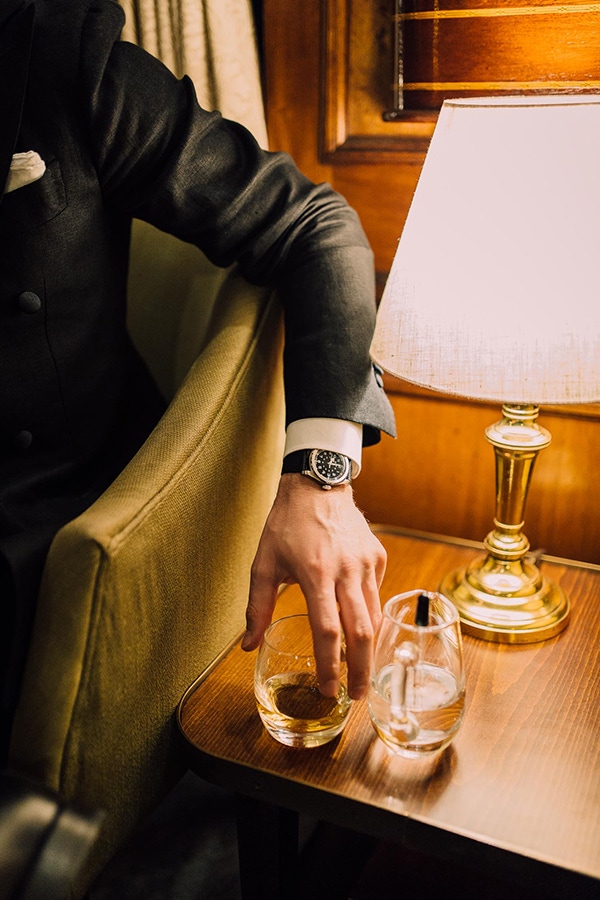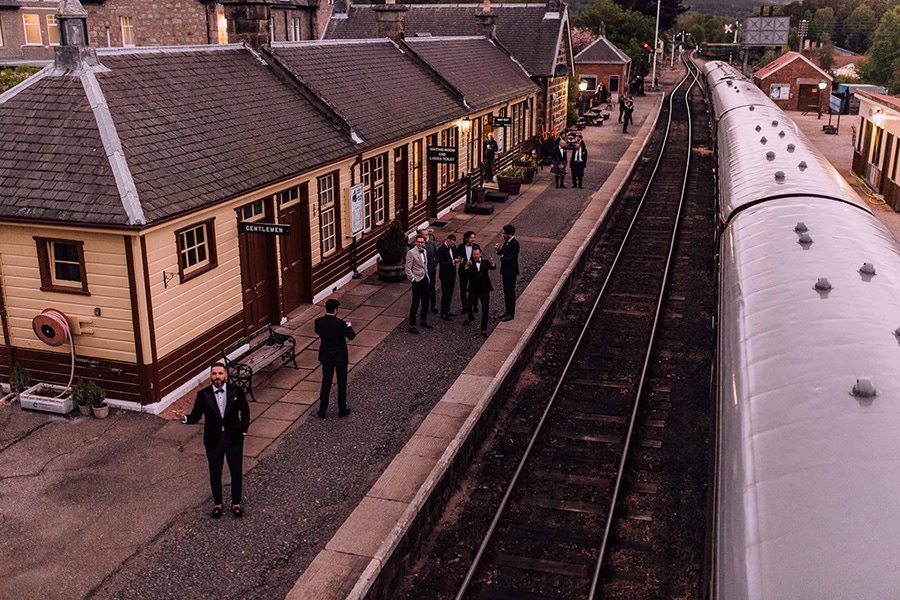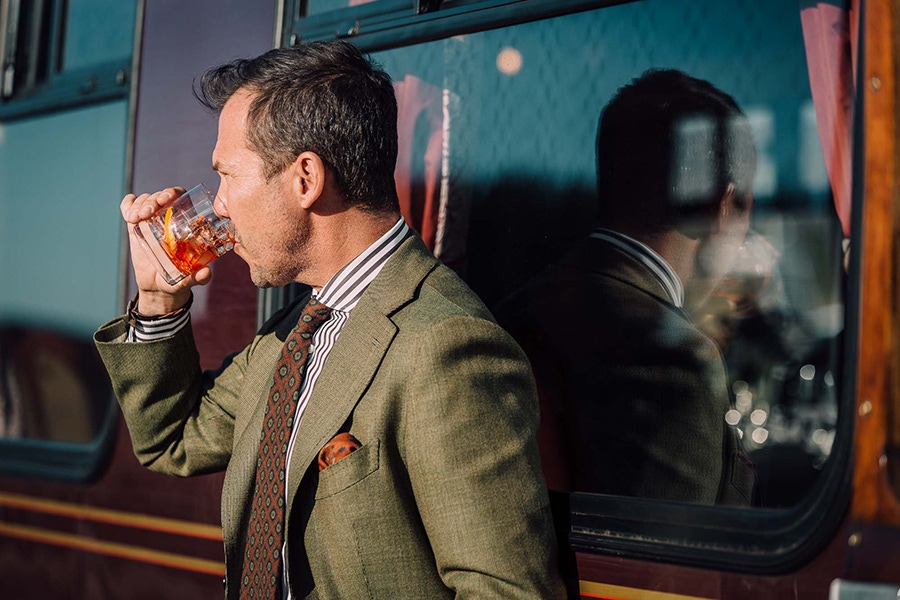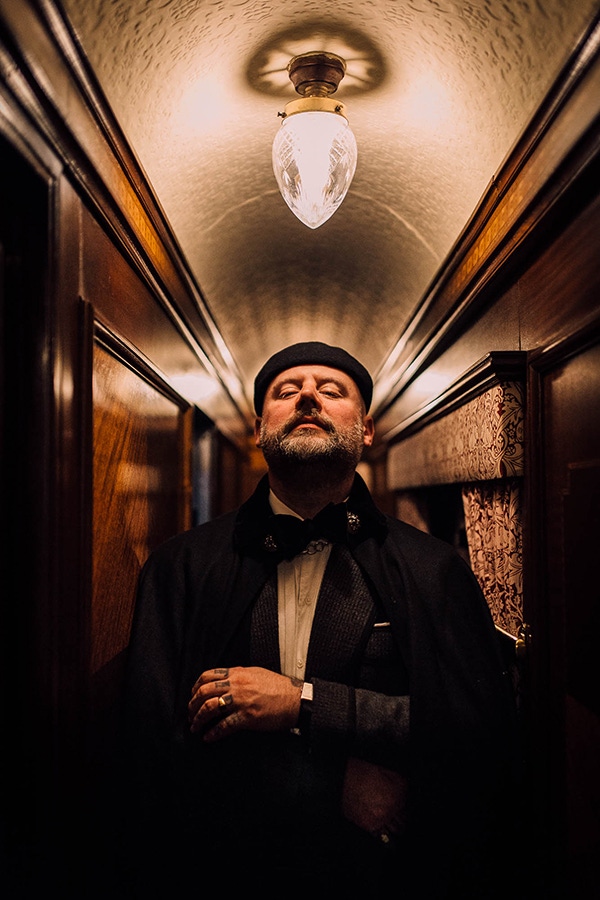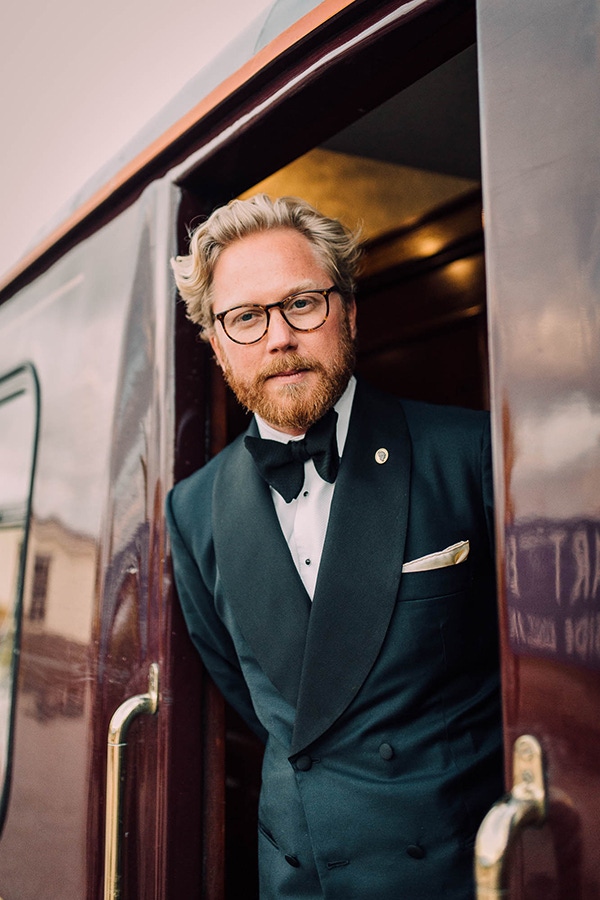 "The dinners were good fun but the pre-dinner cocktails really gave everyone an opportunity to see how people were dressing. I'm proud to say that there were many Negronis served as well as whisky. I loved shooting clays in the rain and warming up with a Glenmorangie whisky tasting by the fire at the shooting estate. We had a piano player named Joe (Stilgoe, son of Richard Stilgoe) on the train and the final dinner night he played all our favourite songs to sing along to. There was some great singing, dancing and a few boozy ballads. My favourite part of this trip was how all of us became so close, like a big family if you will. I knew many of these guys well enough to know we would all have a great time, but the best thing was that we all walked away with a deep sense of friendship and that will last a lifetime."