The Rake's Takes: Frieze 2022
Frieze 2022 opens today in London, inviting art and culture aficionados to explore the best work—and shows—from around the globe.
Over a single week in October, Frieze London becomes one of the most influential exhibitions in the world. Last year saw over 60,000 attendees, and 2022 is expected to surpass that—showcasing over 160 of the most significant galleries to visitors, critics, and experts.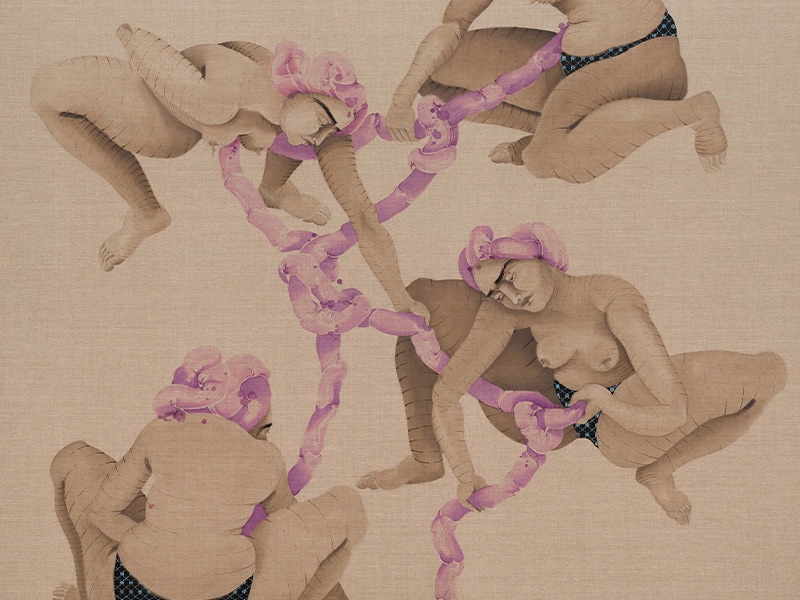 Hayv Kahraman
An important commentator on themes of identity, Kahraman's work observes ideas and agency in the context of colonialism. On display, Kahraman's exploration of 'neurosculpting' – the potential to rewrite neural pathways through our 'second brain' , the gut. Stand out pieces are painted with the lilac dye from torshi – a Middle Eastern dish of fermented vegetables said to improve the balance of bacteria in the gut and boost brain health. A nourishing presentation for mind and body.
(Pilar Corrias, Frieze London).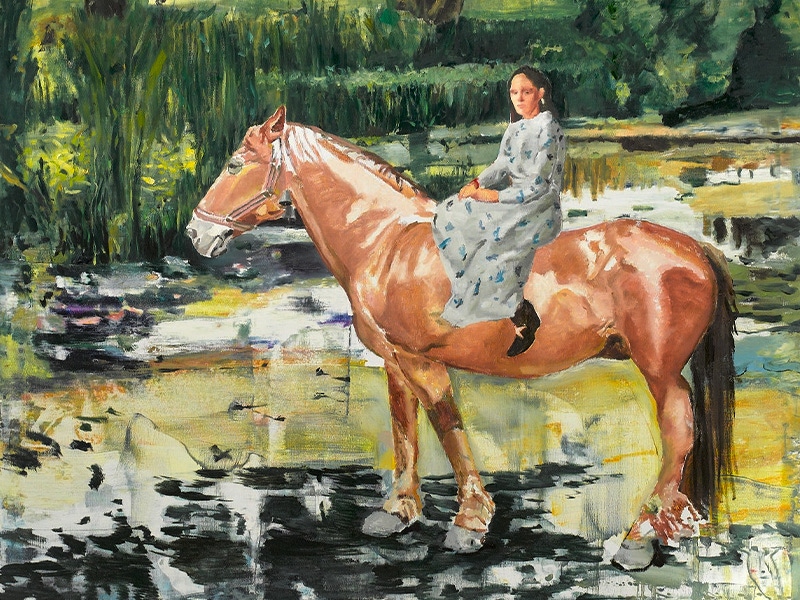 Marius Bercea
A solo exhibition of small and large-scale formats, Romanian artist Marius Bercea's portraiture continues the artist's tender examination of uncertain, shifting social structures. Reminiscent tonally of Hockney's group portraits, Bercea's works render his subjects alive through masterful use of oil paint. For those looking to see a friendly face at Frieze, look no further.
(François Ghebaly, Frieze London)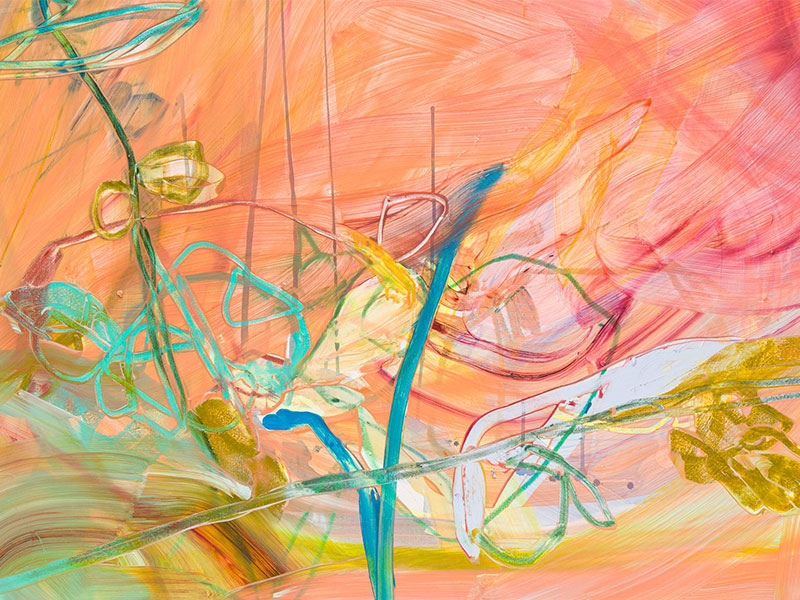 Jadé Fadojutimi
Abstract artist Fadojutimi will take over Gagosian's booth at Frieze with an installation of new works. Monumental in scale, Fadojutimi's paintings incorporate dynamic use of colour and brushstrokes, Japanese anime motifs, and fabric swatches. Reinterpreting the everyday in exciting and confrontational ways, she creates vivid, life-affirming canvases that envelop the viewer.
 (Gagosian, Frieze London)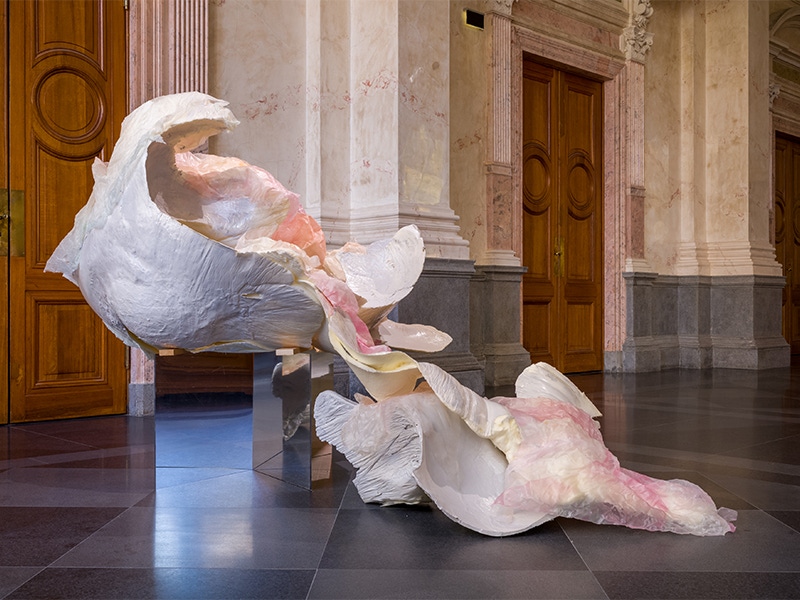 Daiga Grantina 
Latvian artist Daiga Grantina's new body of work was created during her residency in the Alpine region of Piedmont, near Lake Orta. Observing nature's negotiation of physical phenomena on the water's surface influenced Grantina's creative process. The resulting artworks -  small-scale sculptures on two walls that enclose a set of floor-based works - are as entrancing as the vast body of water they reference.
(Emalin, Frieze Focus)
Alongside Frieze London, Frieze Masters, this year celebrating its 10th Anniversary, will bring together six millennia of art, from rare antiquities to Old Masters and beyond.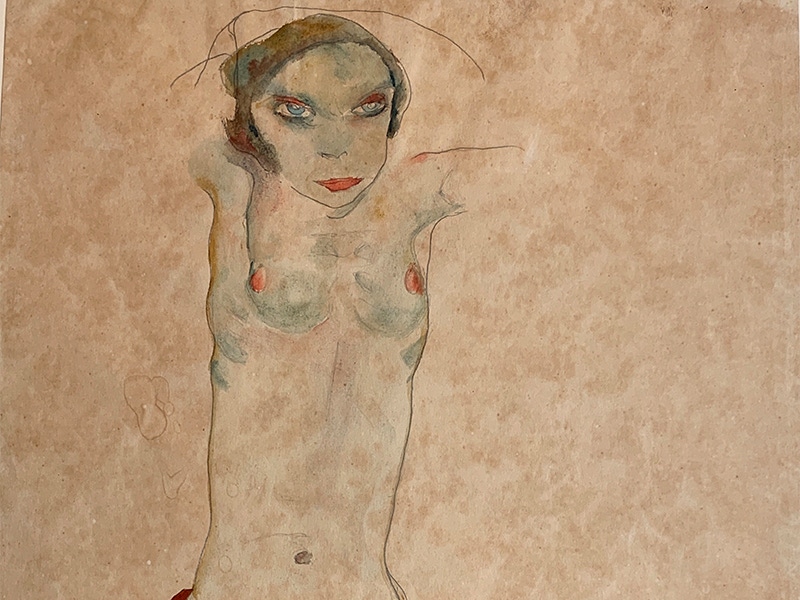 Richard Nagy 
Richard Nagy will create a Gesamtkunstwerk at Frieze Masters 2022, with works and furniture of the Viennese Secession movement. Drawings by Egon Schiele, widely regarded as the 'Bad Boy' of the Austrian Expressionist art world, with his penchant for sensational and controversial erotic paintings of nude figures, will be on show alongside works by fellow Austrian Master Gustav Klimt.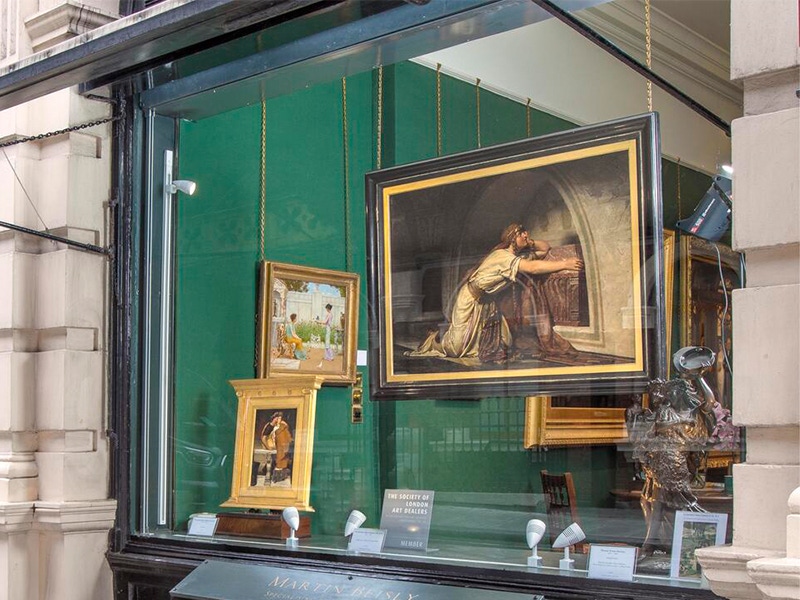 Wildenstein & Co. and Martin Beisly Fine Art
First time exhibitors Wildenstein & Co. and Martin Beisly Fine Art will showcase 17th and 18th century French painting and drawings, and Pre-Raphaelite and Victorian paintings made between 1830-1910, respectively. Bringing works by notable Masters François Boucher, Jean Honoré Fragonard, and
Dante Gabriel Rossetti, and Ford Madox Brown, the two newcomers to Frieze Masters will be presenting the finest offering of fine art to be found in London's St James to a new global audience.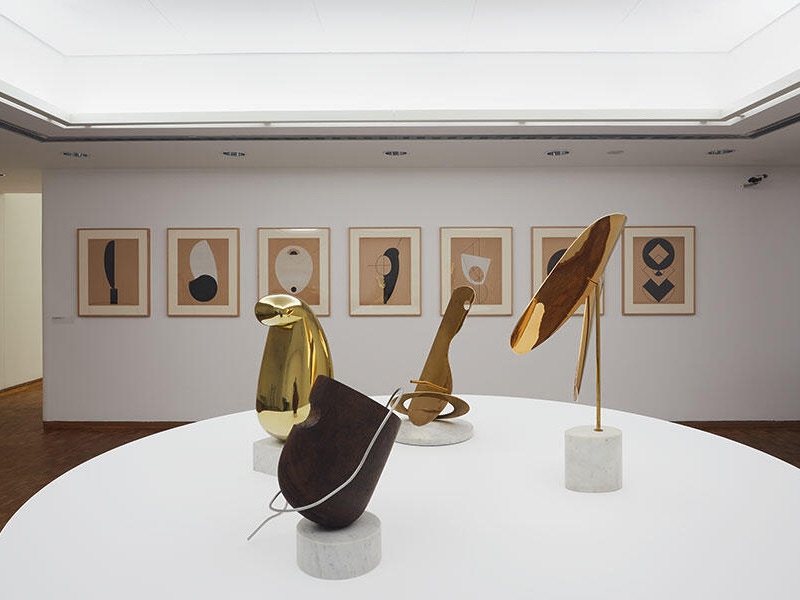 Isamu Noguchi & Japan
Oscar Humphries curates a celebration of Isamu Noguchi and his relationship with Japan, bringing together solo works by Noguchi created in Japan, collaborative works with contemporaries, and ancient pieces from the Haniwa tradition. Central to the presentation is Night Rain II, a monumental sculpture by Masatoshi Izumi, along with ceramics by Noguchi and Kitaōji Rosanjin, the ceramicist he lived and worked with in the 1950s.
Tyler Mitchell
The celebrated fashion photographer Tyler Mitchell will debut new works including photographs, works on fabric and mirror, and a new installation at Frieze Masters 2022. On its 10th Anniversary, Frieze Masters seeks to expand its vision of Mastery by placing Mitchell's contemporary Edenic vision of Black beauty and desire in dialogue with masterworks from the 1600s–1900s.
With references to Rococo and Baroque, such as Nicolas Poussin's arcadian landscape With Orpheus and Eurydice (1650–53); and the Impressionists and Post-Impressionists, such as Paul Cézanne's The Bathers (1898–1905) and Paul Gauguin's Tahitian paintings from the 1890s, Mitchell's work places contemporary Black presence in photography in the context of historical and classical archetypes. 
Explore more from Frieze London.