The Six trouser styles you need this autumn
Autumn is upon on us, which means jettisoning your lighter pantaloons in favour of heavier fabrics in darker tones. You can't always predict the weather this season, so you might as well be bold and adventurous.
The arbiters of style have always relished dressing up in autumn. Not only is it atmospheric, but it's the season when the calendar entails multifarious episodes of human experience. The long European summer holiday ends and is replaced by transatlantic business travel, Scottish shooting weekends and black-tie soirées. Add short sojourns to Istanbul and swift weekend getaways to white over Swiss ski resorts to the diary and there's plenty to get dressed up for. There's also the small matter of blending in with the mélange of colours that autumn brings, whilst staying warm enough. Nudging over 20 degrees °C in London this week, it goes to show that you need to have ample trouser options in the correct fabrics. If this week is anything to measure against, it might be premature to be pondering over tweeds and cashmeres, instead take the middle ground and opt for heavier cottons, flannels, corduroy and even drop velvet into the mix.
Flat-Fronted
The flat-fronted construction makes the silhouette smoother and straighter, creating a more streamlined look that is optimal for the slimmer gentleman. The specifics can vary, but today the Gatsby trouser made from a soft cotton corduroy in a beautiful off-white shade from Alexander Kraft Monte Carlo offers a casually sartorial option. They feature adjustable side tabs and for that finer detail — a beautiful button fly. They arrive unfinished, but to maintain their chic appearance pair them with the matching single-breasted jacket and waistcoat.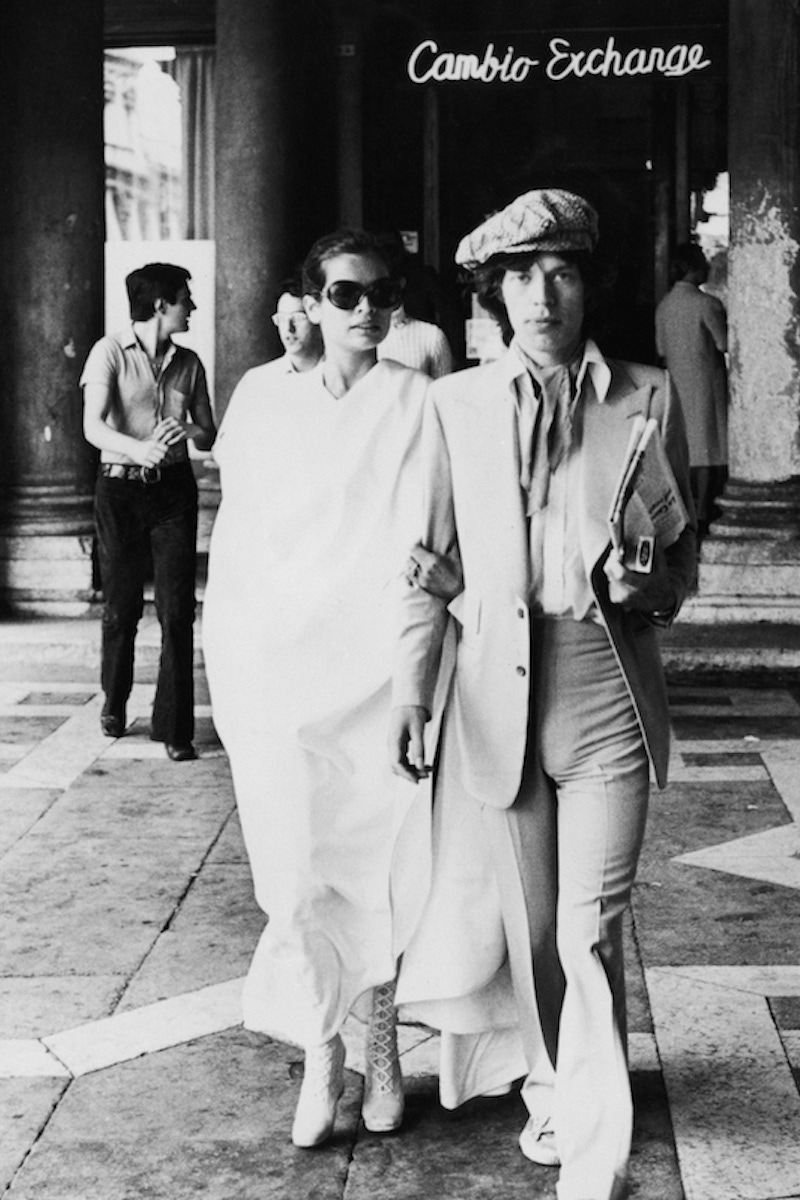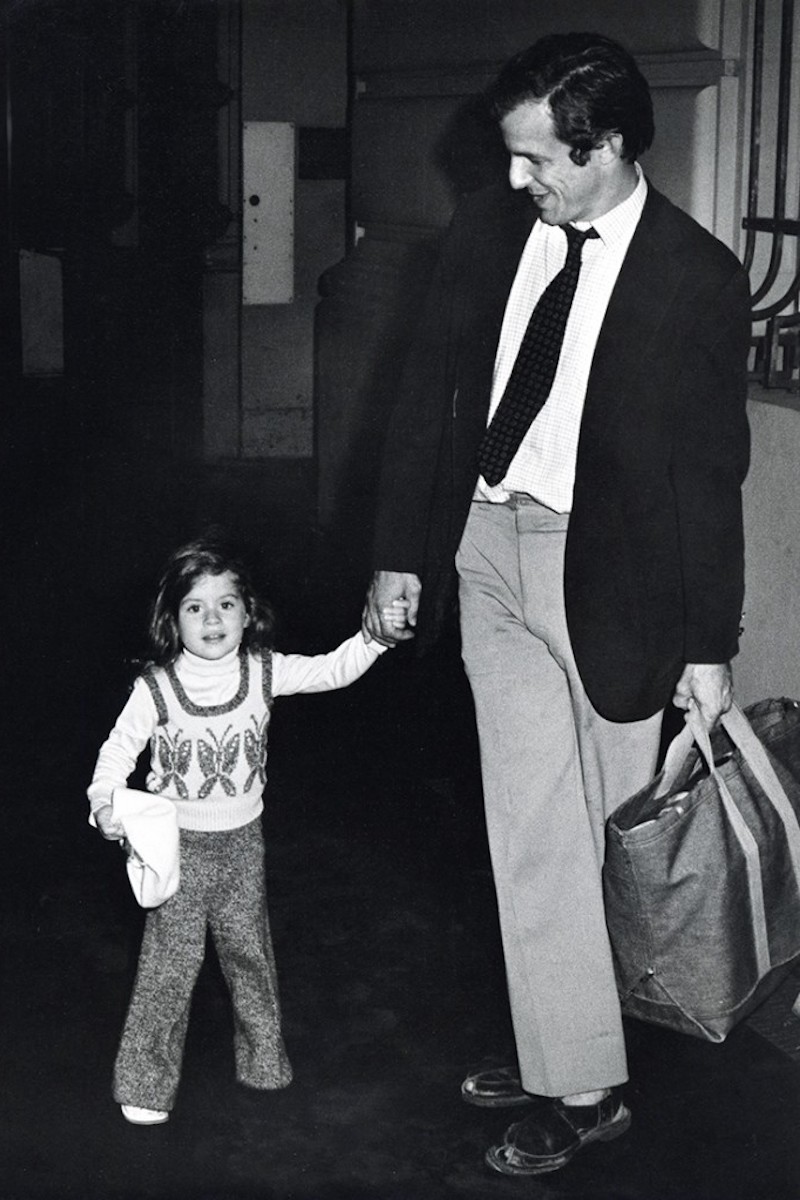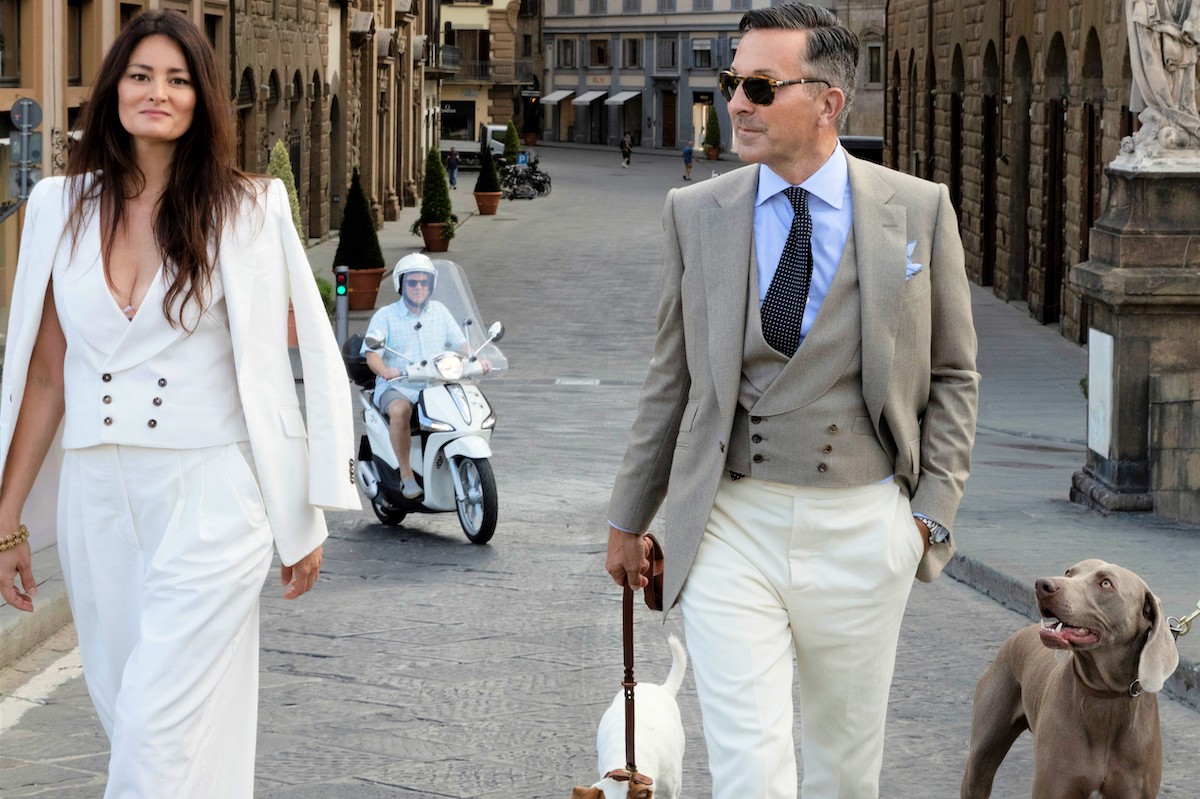 Flannel possesses the perfect balance of fabric credentials for winter. The cloth is toasty and cosy, whilst maintaining just the right amount of classical élan. From esteemed mill, VBC, the Edward Sexton olive trouser cut in their contemporary style is a versatile trouser option heading into cooler months. In a flat-fronted design, they have the ability to show off your physical attributes around the waist. Sported by rapscallion musicians such as Mick Jagger and Serge Gainsbourg, their sensuous credentials make them a popular choice, but remember to keep it neat by tucking in a shirt to the pants. In slightly slimmer designs, Italian tailoring titans, Rubinacci offer a selection of soft medium-wale corduroy in autumnal hues such as dark beige, green and burgundy, whilst in a colour palette ranging from brick red to ecru the trousers rendered in luxurious cotton from Sartoria Vestrucci are to be worn year-round.
Hollywood-Top
Edward Sexton's Hollywood-Top trousers, only made available in ready to wear a few years ago protrude undeniable nostalgic elegance. The biscuit high twist wool versions feel fresh and breathable, and like the 'king of the movies', Tyrone Power showed us they can become your go-to tailored trouser – formal enough to wear with a navy blazer yet relaxed enough to sit with a rollneck and suede blouson.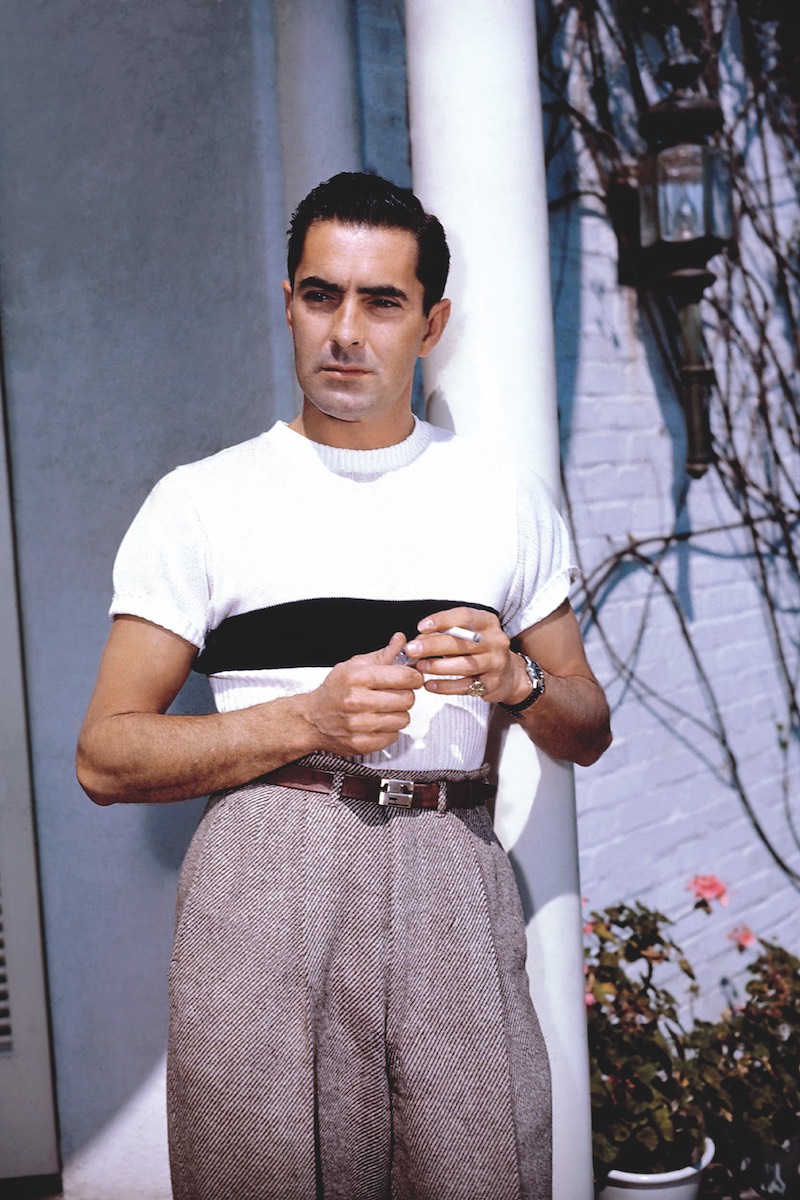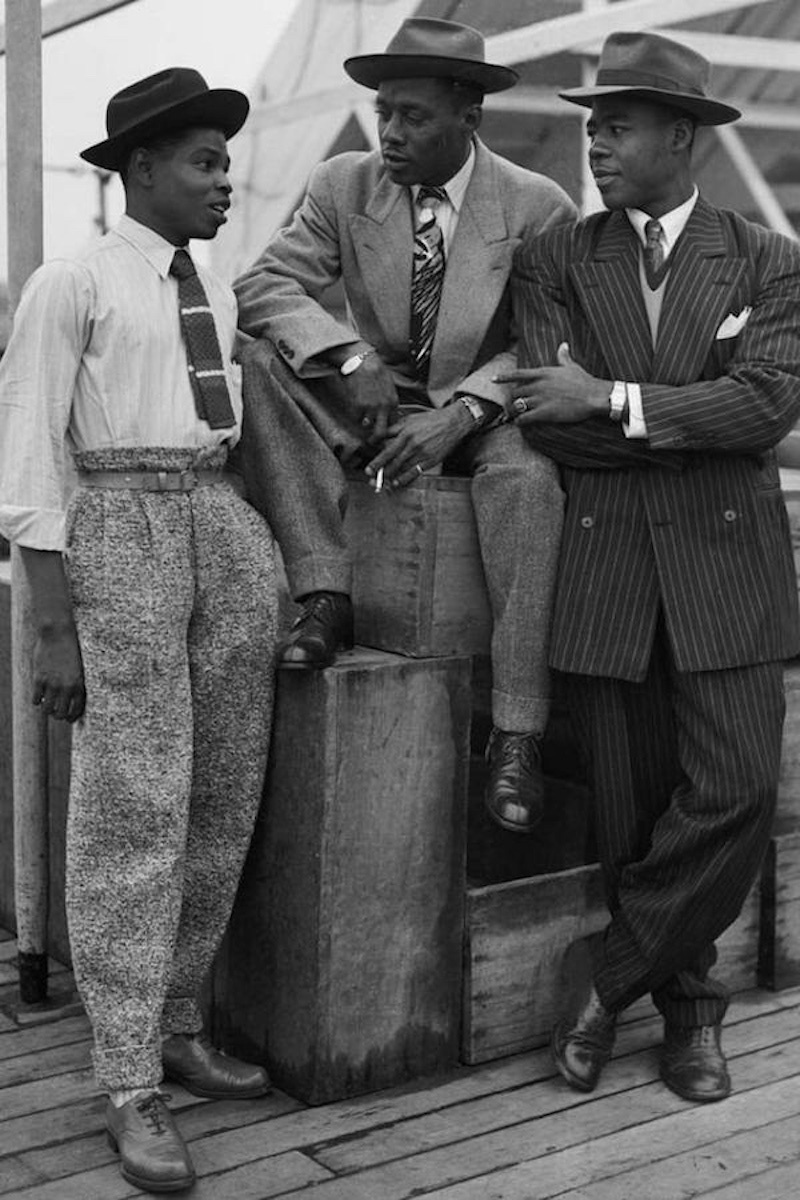 Double-Pleats
People who enjoy the classical style are much less likely to reject double-pleated pants on the basis of traditionalism. Those tiny tucks of fabric, between pocket and fly, which add an extra inch of material to each leg, can create more room and comfort. Think back to the wide-leg, double-pleated trousers that Gary Cooper and George Raft used to don whilst in the troupe of the stylish elite of 1930s Hollywood. Another specialist in the traditional trimmings of menswear are burgeoning trouser specialists Kit Blake. The brand's iconic Aleksandar trousers in flannel and tropical wool are quite possibly the most versatile trousers in the classic mould you can buy. Comprising all of the finer details you would expect in impeccably tailored trousers, their double-pleats look extremely sharp, whilst the trouser's drape allows for an unblemished silhouette. For vintage appeal the brand's mid-brown salt & pepper flannel model comprises a texture, rich in character that will pair nicely with a range of jackets. The precursor for classically designed trousers was often inflexibility as a compromise for those classic details. With an unashamedly high-rise, the dark navy Style Fourteen trousers feature a considerably narrower leg, which takes their formality down a few notches. Whether it be business meetings in the city, dining out in a London restaurant, these trousers perfectly protrude informal elegance and can be worn through the winter.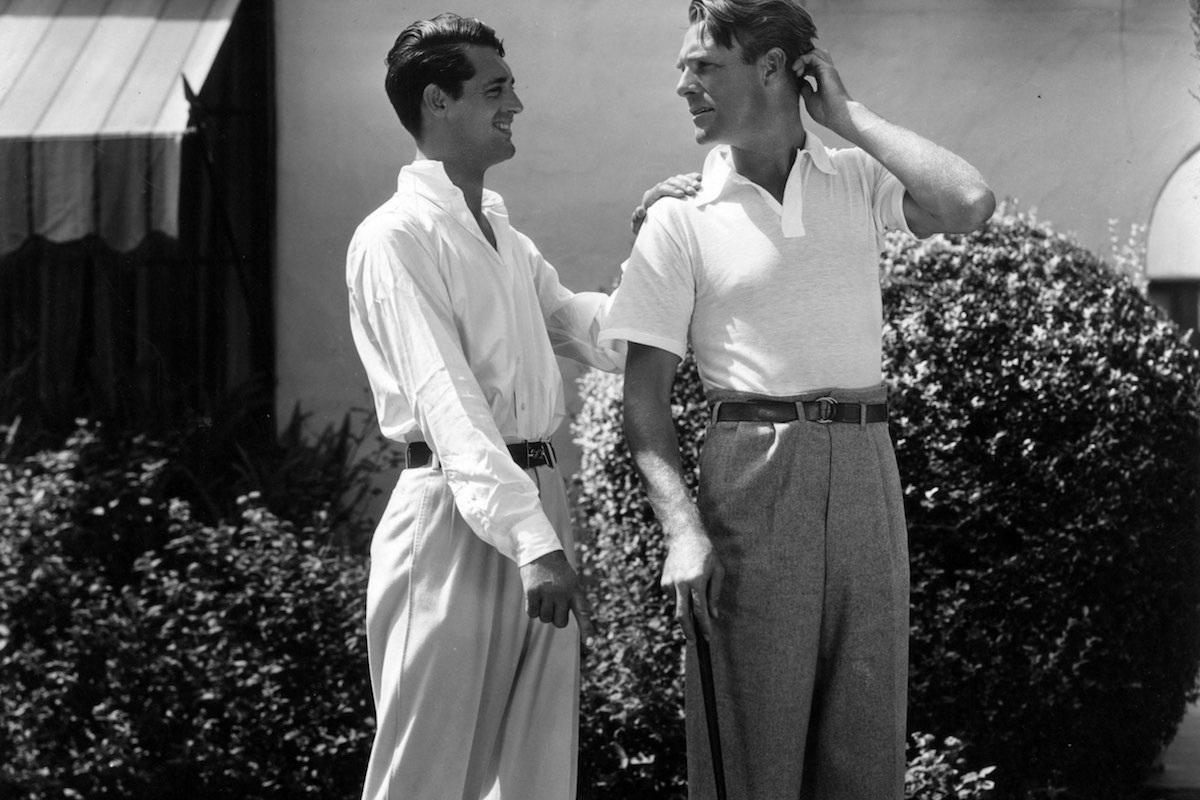 Gurkha
Technical, sartorial and practical, the Gurkha trousers has been undergoing a mini renaissance in recent years, with no sign of it stopping. It is a resilient, distinctive and romantic trouser, which comes in variety of fabrics. Complex in nature, but clean in silhouette it is a versatile trouser that will carry you through every season. The Gurkha trouser takes its name from Nepal's elite soldiers of the same name and the Gurkhas themselves in turn derive their name from the Nepalese kingdom of Ghorka. The dependable trouser carries the same traits as their original wearers the Gurkha military. Despite the British Army having an army six times the size, a British General stopped a battle mid-fight and basically said: "you fight with us now". Today though its adventurous spirit lives on through some of the most reputable brand's in menswear. Italian tailoring firm, Rubinacci are the most famous for their Manny trousers. Their flannel Manny trousers comes in a variety of hues, including a classic Rubinacci burgundy which is a warm option for winter. It is a trouser that pairs exceptionally well with jackets as the high waist on the Gurkha strap means that the equilibrium between length of jacket and height of trouser remains in sync, considering that many Italian jackets are cut with a shorter back.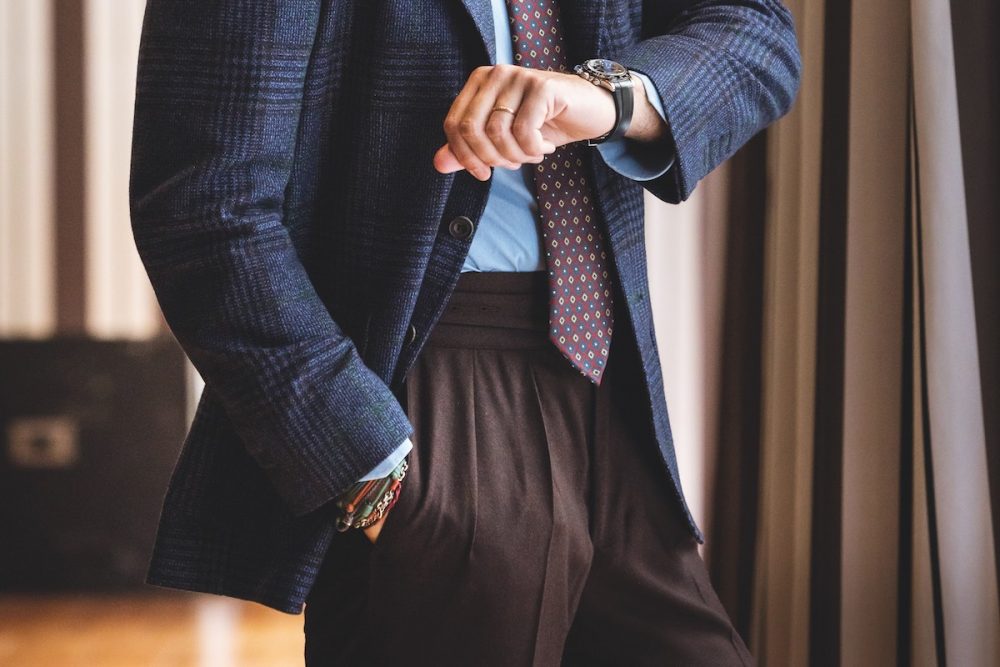 Drawstring
If you've taken to the sudden emergence of classic-cut drawstring trousers, there are first-rate inventions from Kit Blake, Rubinacci, De Petrillo and Connolly. Out of the traps early, there's some striking drawstring inventions from Cordone 1956. Cut in a textured flannel, they feature a razor-sharp single-pleat and arrive with turn ups. They're a tremendous example of how you can look smart in sophisticated setting whilst still enjoying the comforts of their leisure class élan.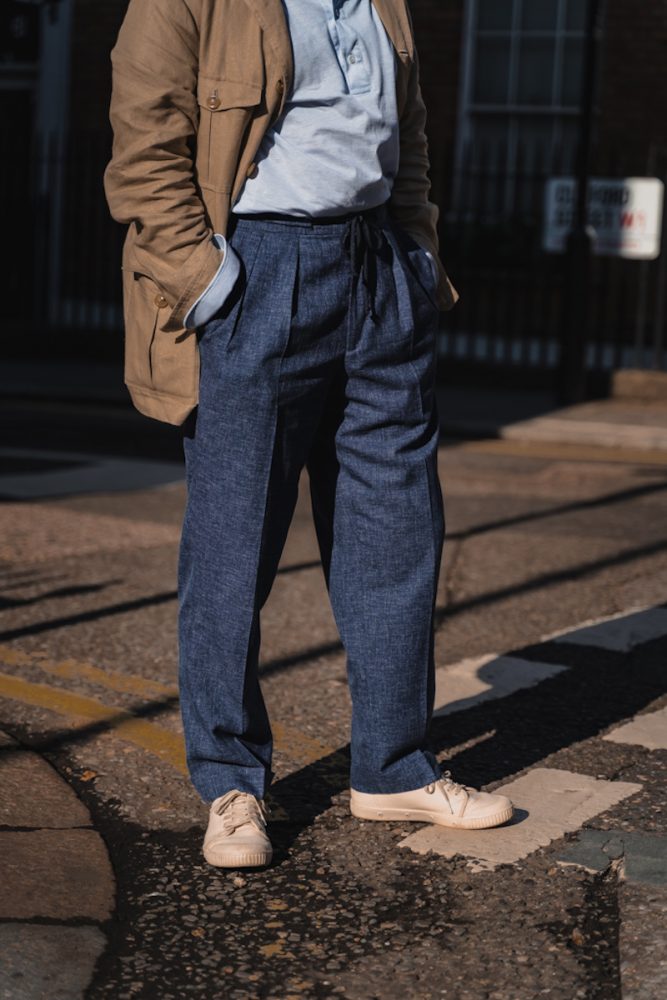 Single-Pleats
Single-pleated trousers might have been your grandfather's pants-du-jour, but don't let memories of the old boy's dress code put you off. The tide has changed in recent years, where even the younger crowd are shunning skinny trousers in favour of elegantly tailored pantaloons with neat details. One way to style them is by channelling your inner Neapolitan and opting for rear-facing pleats. These boast a looser shape because the extra cloth is taken from outside of the hips and casts less of a shadow in comparison to forward-facing pleats. A classic example of the reverse-facing pleats yet unusual due to their fabric are Cordone 1956's vibrant velvet range. Protruding the perfect smart-casual balance, the version in rust will elevate any outfit with its rich quality. While these create room on the waist, the gently tapered leg that Italian brands are renowned for allows you to wear a more discreet and supple loafer such as Baudoin & Lange taupe deerskin Sagan classic Ginkgo loafer. Although the autumn is also a signal for you to adopt a little more texture and pattern in your trousers, there's no harm on a clear day sporting a pair of beige cotton trousers from Vestrucci.