Tyler & Tyler for The Rake: Negroni Time Anytime Cufflinks
To foster our celebration of The Rake Tailored Beverages Negroni No.1 we found the perfect partner. The Rake are delighted to collaborate with fellow Negroni lovers TYLER & TYLER who have produced a limited edition capsule collection of burgundy silver Negroni Time Anytime cufflinks.
First coined in 1838 by future prime minister Benjamin Disraeli, "Workshop of the World" was initially a term referencing Britain's manufacturing and industrial capacity. However, it was Britain's second largest city Birmingham that duly took on this moniker. Unlike other major mercantile cities, Birmingham's industrial configuration featured thousands of small workshops. The demise of the country's industrial practices are well-documented, but Birmingham remains a citadel for family-owned leather goods and jewellery workshops. Run by two brothers, Richard and Jonathan, their eponymous firm TYLER & TYLER represents Birmingham's true design heritage. Coming from the stable of a British family-controlled manufacturing company that has been making high-end men's fashion accessories since 1969, TYLER & TYLER is a modified incarnation of sorts that continues to champion British design.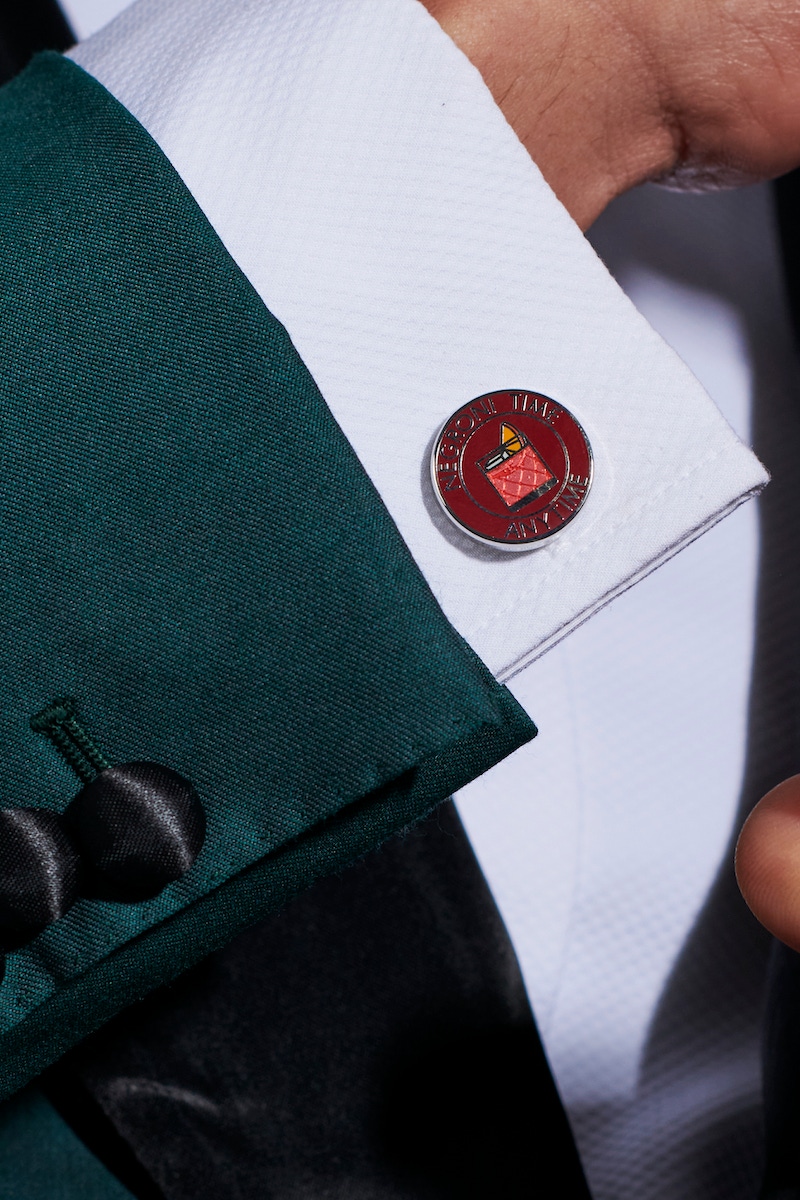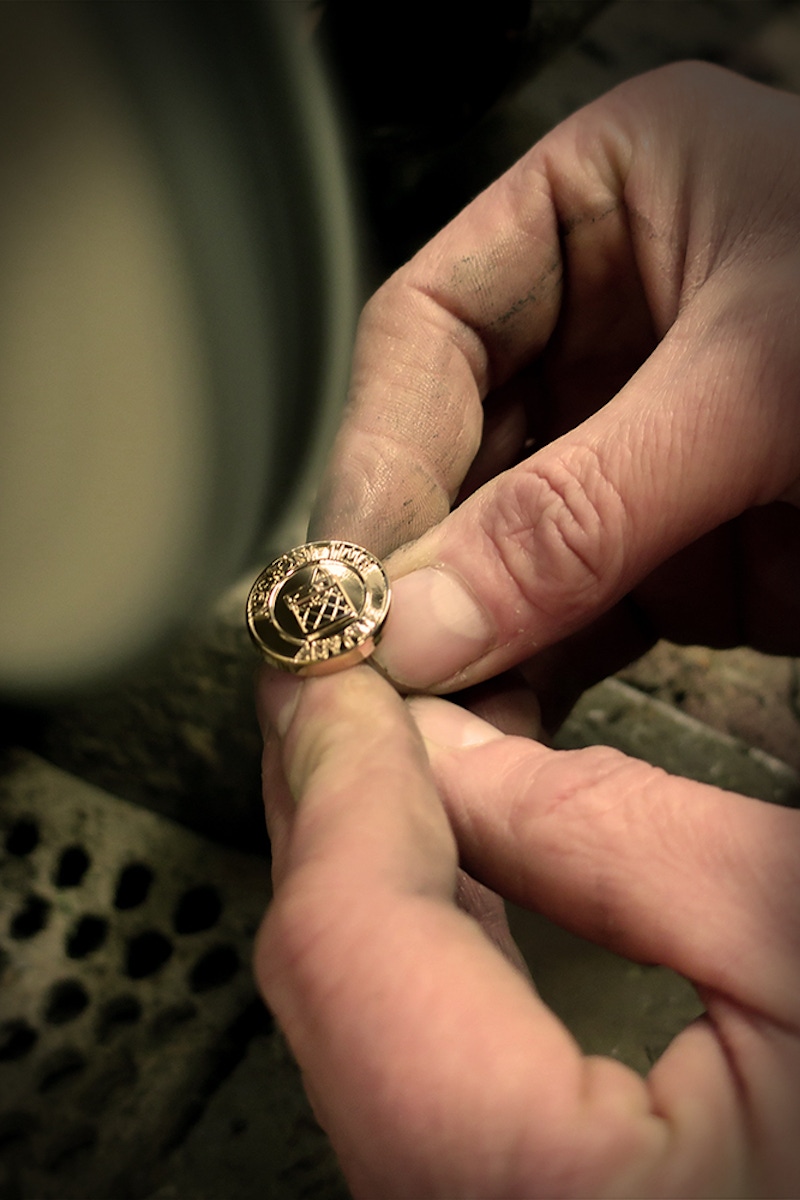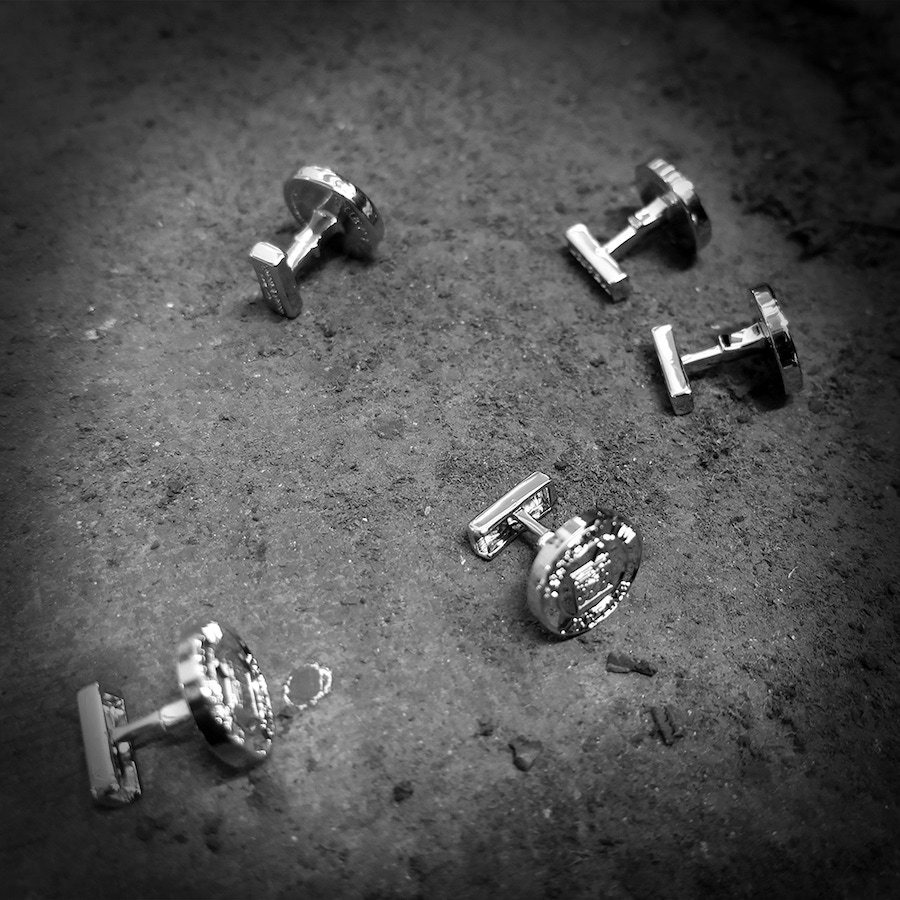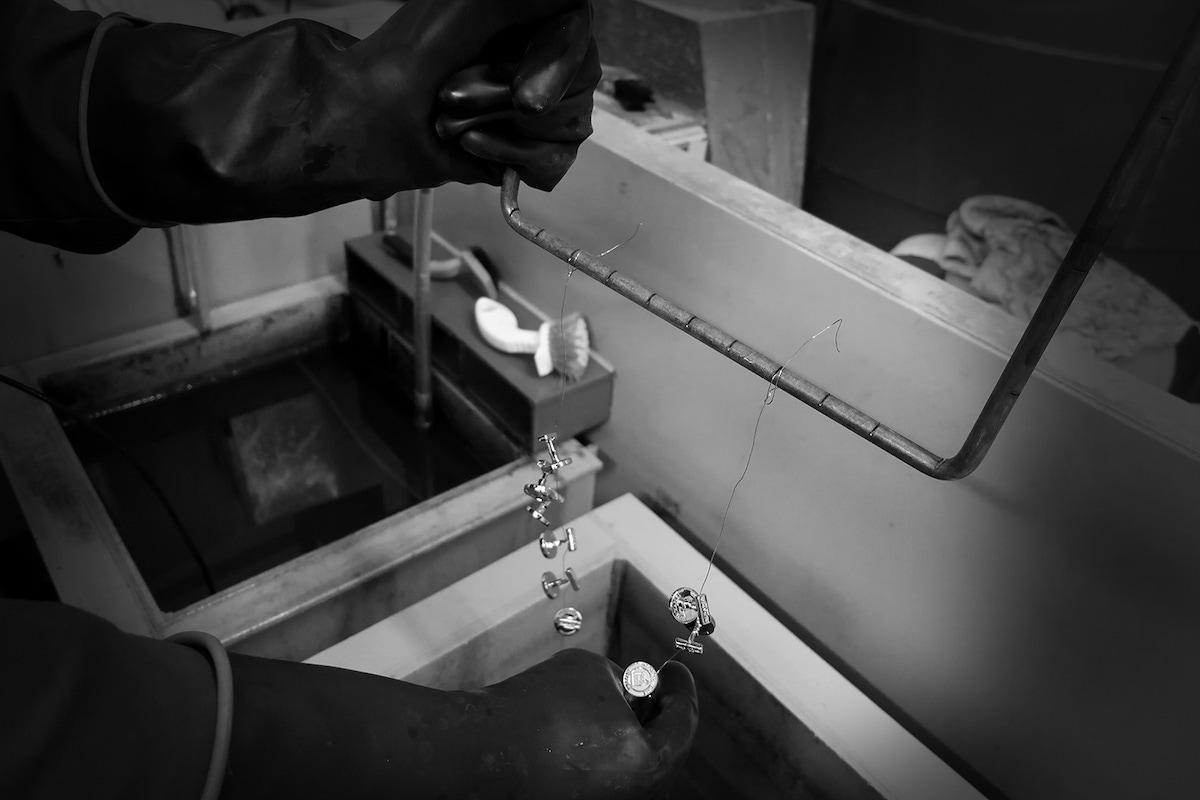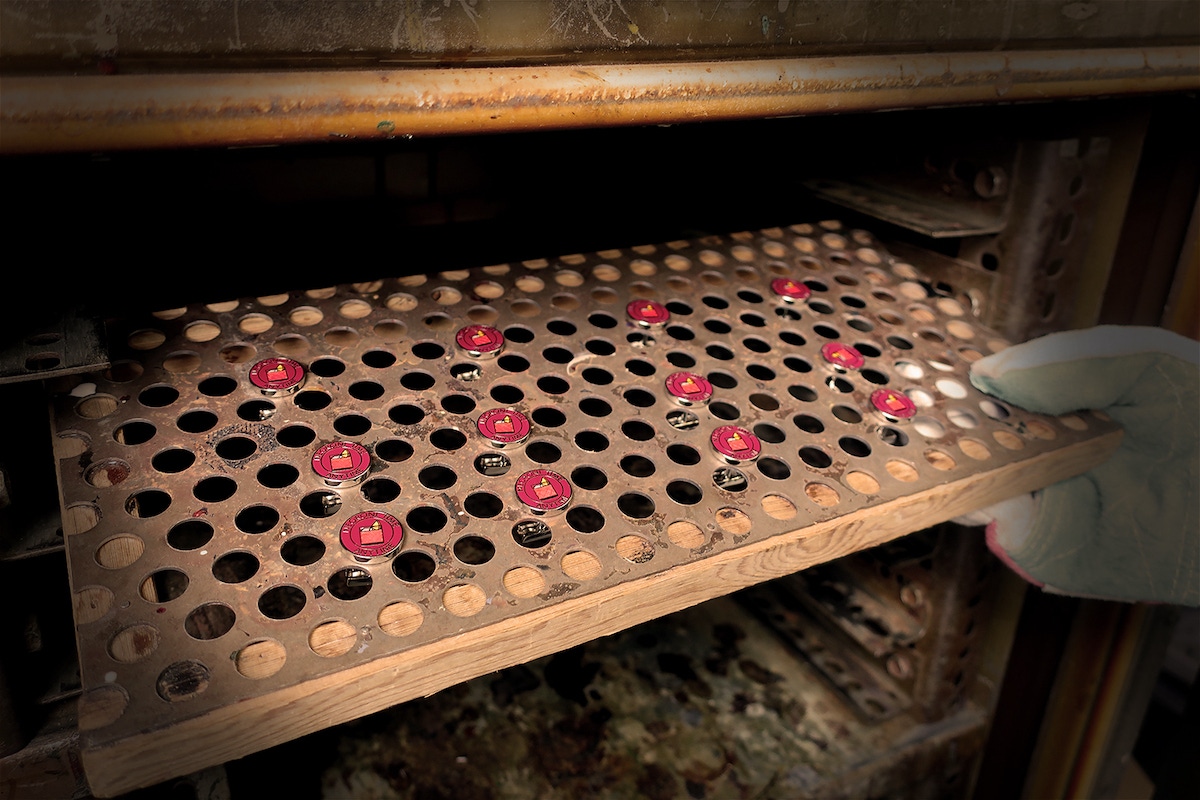 What sets TYLER & TYLER apart is that they're not simply a design or brand house, they're engineers, craftsman and manufacturers. Hailing from Birmingham, Richard and Jonathan have astutely fashioned a production process that blends traditional manufacturing skills and state-of-the-art technology. Everything is produced in-house in their Birmingham workshop – and such is their demand for their creations they are sold worldwide. Notable sartorial menswear brands and commentators have long apotheosized their cufflinks and buttons. Only a few months back we witnessed the Alexander Kraft Monte Carlo linen double-breasted blazer benefitting from their exquisite brass buttons. Typified by Mr. Kraft himself nursing an orange tipple in Florence, whilst wearing the blazer, it later became apparent that not only did the brothers enjoy a Negroni, but they'd been producing Negroni-themed cufflinks.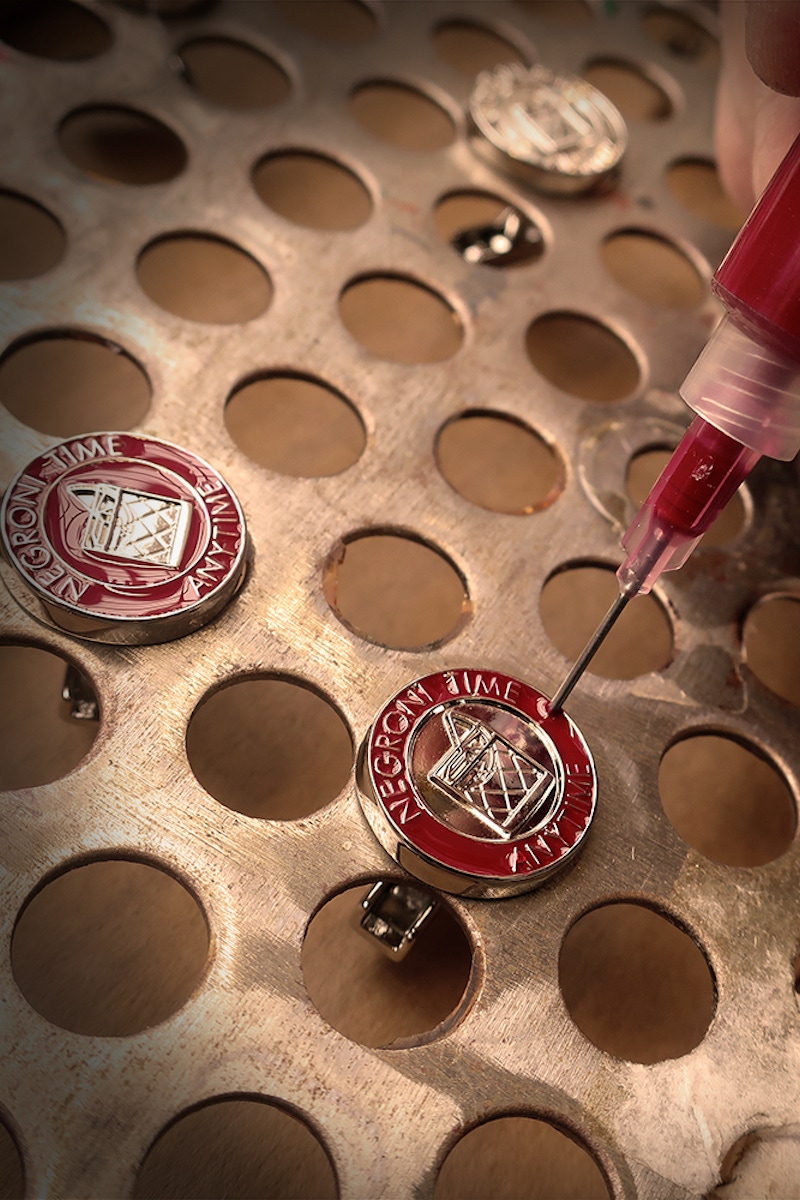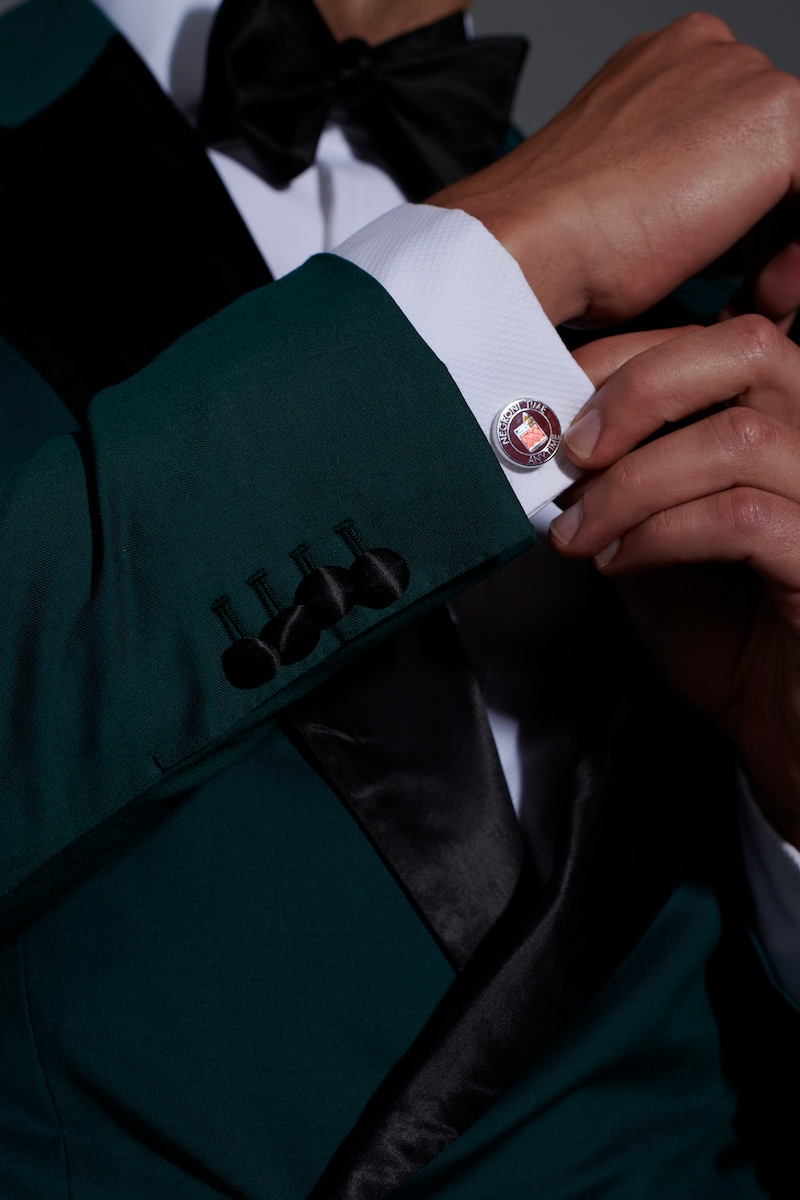 Without hesitation The Rake teamed up with TYLER & TYLER to produce a limited edition capsule collection of burgundy silver Negroni Time Anytime cufflinks. To sync with the launch of The Rake Tailored Beverages, the cufflinks are now available on a made-to-order basis until the buying window finishes on the 21st December. These high-quality die-struck hand-enamelled cufflinks are no ordinary design, they also have a bright silver anti-tarnish finish and are stamped on the reverse with "The Rake Limited Edition". In time for the flurry of black-tie events, these luxurious-yet-fun cufflinks are also a cheerful Christmas gift. Please note the cufflinks are made-to-order and can be purchased exclusively on TheRake.com. The buying window closes on 21st December 2021.