UNDONE × REVOLUTION TROPICAL TYPE 20 CHRONOGRAPH, LAUNCHED IN CONJUNCTION WITH THE DISTINGUISHED GENTLEMAN'S RIDE FUNDRAISER 2020
Revolution and custom watch brand UNDONE collaborate to release this cool limited-edition watch, and, even better, a part of the sales proceeds will go towards causes supported by the DGR.
Like everyone else, a lot of things have hit me hard in the emotional roller-coaster ride of 2020. But one of the most poignant happened on the 8th of June, when the two-year anniversary of Anthony Bourdain's death rolled up on me. And that one truly sucked. Because amid the emotional maelstrom of the COVID-19 pandemic, I was left with one clear thought, which was, "Dammit, Tony, we could have used you now more than ever." What I wouldn't have given to hear that signature gravelly voice dispensing wisdom, insight, wry humor and wit with his typical bad-assitude. What would his take on this whole shit storm have been? I, for one, would have loved to hear it. Then it dawned on me that I've reached that age where a lot of my heroes are dead. But then I realized they didn't die from old age. A lot of them, including Chester Bennington, Chris Cornell and the legend that was Tony Bourdain, had committed suicide. And while I won't get into the details of their passing, my point is that male depression is a very real subject matter, made all the more significant in that men generally don't talk about it. After all, we were all raised with those hard-drinking, silent, stoic Hemingway/Bogart in
Casablanca
male role models. Men don't talk about their feelings. But if it would have prevented any of the deaths of these guys, or for that matter anyone, I wish they would.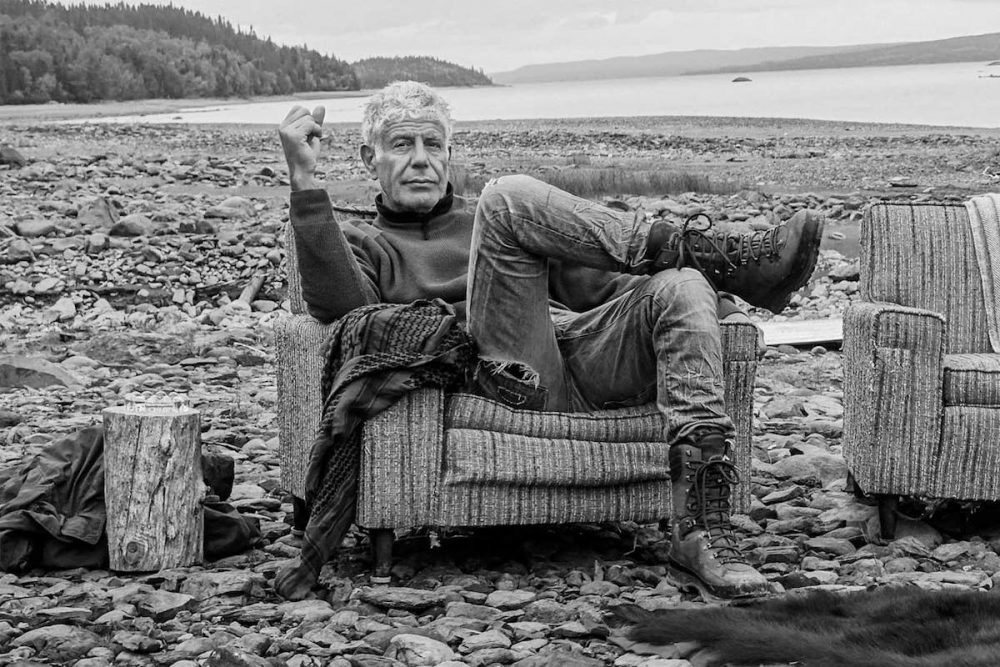 What does this have to do with a watch? OK, let me continue to digress a little bit more. A few years back, I met my friend Mark Hawwa who created something called the Distinguish Gentleman's Ride in 2012. The objective was to change the perception of motorcyclists in his native Australia. So, at the end of September, he encourages guys to — in the words of Barney Stinson — "suit up" and straddle their café racers, brat-style street trackers or vintage bikes, and take to the streets in a most civilized ride. His idea was, since he and his community were making all this effort, they might as well raise money for charity. Wanting to help men out in particular, he targeted raising funds for research on prostate cancer prevention, treatment and cure. Well, the ride known by its acronym DGR blew up thanks to social media, and today, it is one of the most impressive charities I know, raising 5.5 million US dollars last year in a ride with over 100,000 participants in more than 650 cities around the world. As the ride expanded, Mark wanted to also address male suicide prevention and began working with Movember Foundation on this. He explains, "I realized that in Australia, the male suicide rates are three times those of women's. Yet it was an issue that no one ever talked about." This hit home particularly hard in 2017 when, after a hugely successful ride, one of his key organizers took his own life.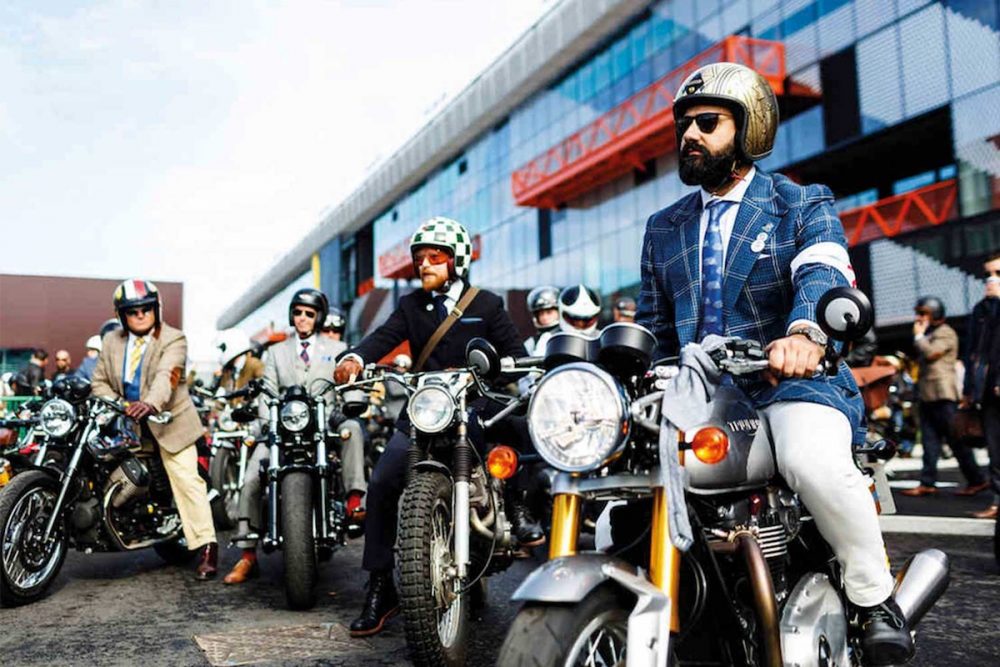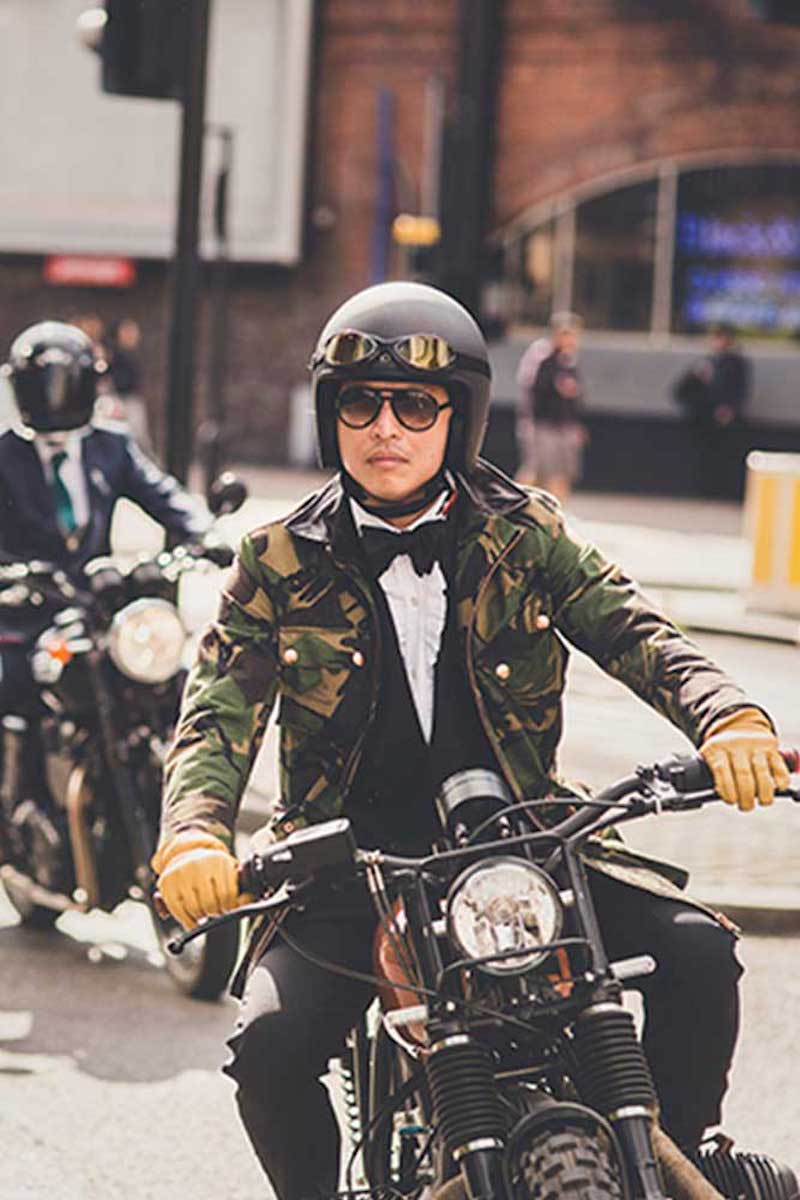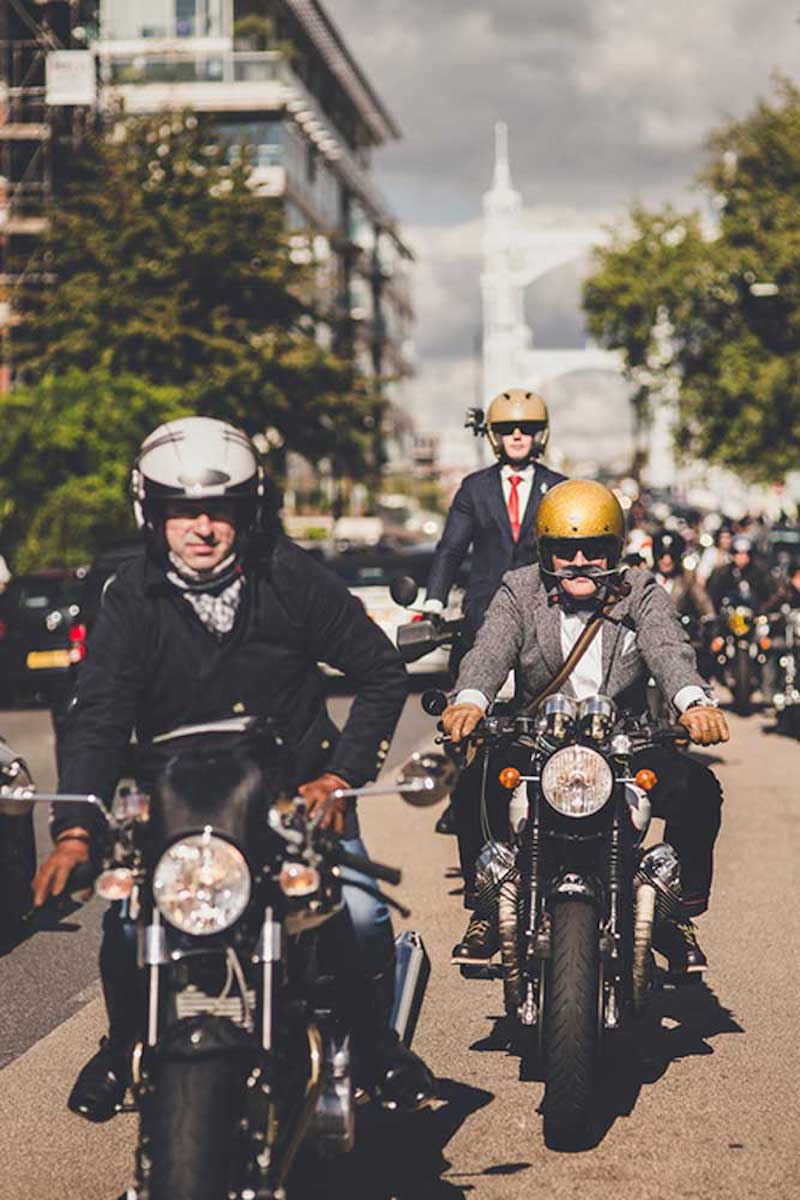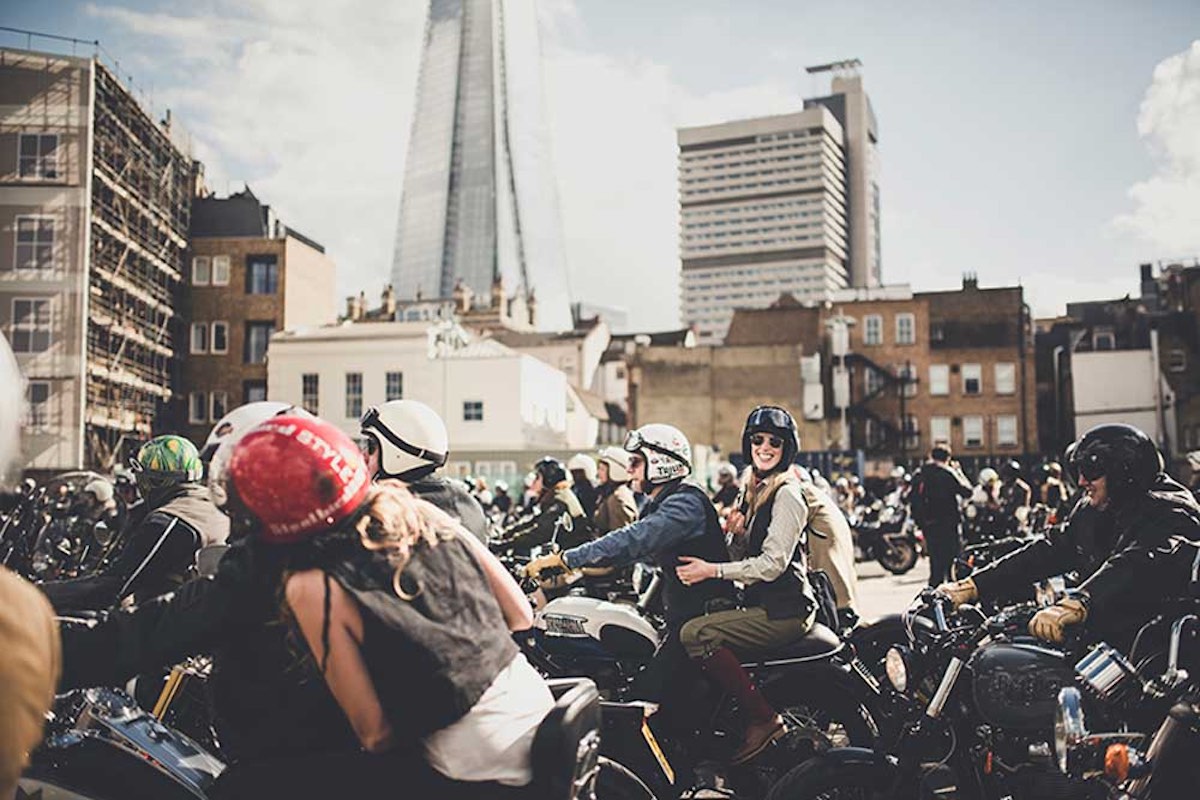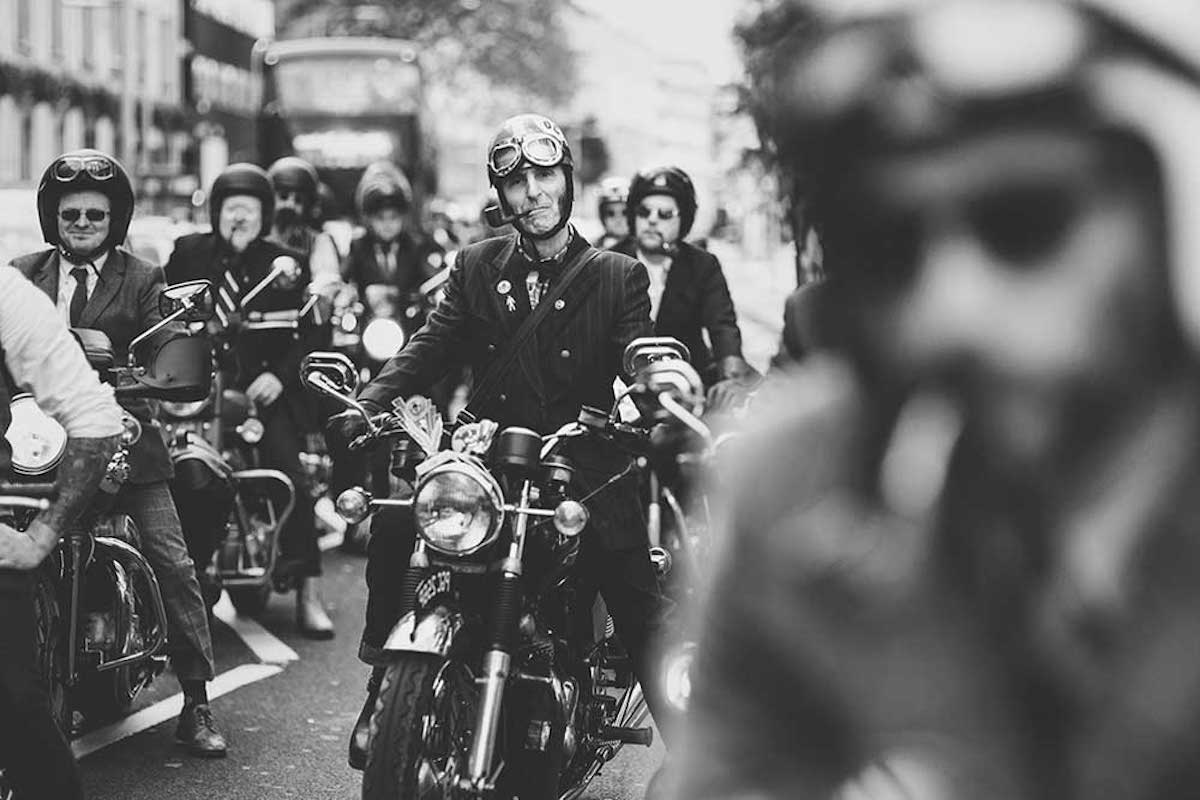 As you can imagine, a charity motorcycle ride in 2020 is not without its struggles. Says Hawwa, "Our funding is down by 50 percent. But we are trying our best, because I feel all the issues we address, and especially depression and suicide prevention, are more important than ever." Over the years, Mark and I have always collaborated on additional funding.
The Rake
and
Revolution
had collaborated with Mark on hosting two charity auctions for the DGR. The first one after the 2016 London ride raised nearly 80,000 pounds and the second one held in 2017 in Milan raised over 44,000 euros. This year, the ride will go forward but with participants riding "together but alone," meaning observing social distancing. We wanted to help out in some small way. After discussing it with Mark, we decided to use the launch of our UNDONE Tropical Dial Type 20 Chronograph as a platform to raise funds for the DGR. Each watch retails for 325 US dollars. For every watch sold, we will donate 50 dollars to the DGR. It's not crazy money, but if we sell all 300 watches, that's 15,000 dollars raised for a good cause founded by a great guy.
On the subject of this 300-piece limited edition, I have to say I'm blown away by how UNDONE is able to deliver such quality for a three-hundred-dollar watch. The case is made from 316L stainless steel, which is used by the majority of the luxury watch industry. The crystal is a hardened Dome K1 variety. The movement is a Seiko VK64 mechanical-quartz movement. UNDONE has configured the movement so you have a 24-hour indicator at three o'clock and a 60-minute chrono counter at nine o'clock. Why? So that there is no quartz ticking seconds hand. When you activate the chronograph, it sweeps just like a mechanical watch. The design is based on the early 1954 references 5101/54-style Type 20 watches used by the French military. If you want to learn more about the watch
check out this story
. UNDONE has done a great job of creating a color for the dial that emulates the dials of vintage watches that have naturally transformed from black to warm brown from the effect of UV light. What I particularly love about UNDONE is this: I feel that everyone, regardless of age or spending power, should have access to genuinely cool watches. It's funny, but I've heard people opine that we should get Apple watches onto the wrists of young people so that one day they will transition to mechanical watches. Well, what about we just put cool watches on young people right now? With UNDONE, we can definitely make that a reality.