Vivienne Westwood: Rebel With a Cause
A punk originator, counter-cultural figurehead and acclaimed designer, Vivienne Westwood re-wrote the fashion rulebook on multiple occasions and continues to stay true to her anti-establishment values today.
There's something to be said for someone who's persisted with the same message for the duration of their lives; where others change their minds or grow disheartened, it's a testament of character that one sticks with what they're truly passionate about. For Vivienne Westwood, although the context may have changed, her message has remained firmly intact, helping cement her status as an icon and to influence others to do the same.
That message is one of rebellion, and first reared its head when a 24-year-old Westwood met an 18-year-old Malcolm McLaren in 1965. Both were interested in using fashion as a form of self-expression, but loathed the hippie aesthetic still prevalent in 1960s London. Of those formative years, Westwood writes in her memoir
Get a Life
: "We chose the '50s for our inspiration because that seemed a time when youth rebelled against age … The hippies politicised my generation and I hated a world of torture and death organised by the western world." The Teddy Boys of the mid-century became their muses, and in 1971 the pair opened up their first shop, called Let it Rock, at 430 King's Road, selling drainpipe trousers, brothel creepers and other nods to the era.
The focus of the clothes, however, quickly morphed: in 1972, the shop was rebranded Too Fast to Live, Too Young to Die and started selling biker-inspired clothing rendered in leather; in 1974, it was rebranded to SEX and focused on fetishism; and in 1976, it was renamed Seditionaries, fusing all the previous aesthetic manifestations to sell clothes that were wearable yet invoked a do-it-yourself feel: ripped white T-shirts with painted slogans, tartan trousers with bondage straps and knitwear with gaping holes.
Interwoven in this narrative was the formation of the Sex Pistols, the members of which had close ties to the store and the scene in which it existed: bassist Glen Matlock worked in the shop, which served as a hangout for members Steve Jones and Paul Cook; McLaren himself became the band's manager in '75; and John Lydon (aka Johnny Rotten), spotted walking down King's Road in a 'I hate Pink Floyd' slogan T-shirt, was invited to audition for the position of lead singer inside the shop. This artistic expression was dubbed 'punk rock' by the media – the Sex Pistols provided the sound, and Westwood's designs were the look.
"When I became a fashion designer", Westwood once told
The New York Times
, "I was helping Malcolm do something — which eventually turned into punk. I was interested in helping him attack the establishment." But the mainstream success of the Sex Pistols meant the look of punk rock also became mainstream and commercialised ­– something which Westwood wasn't interested in being a part of. Her relationship with McLaren also soured, of which she later told
The Telegraph
: "Malcolm was so bad to me … He was very jealous of me. He would say things like, 'She's just a seamstress', and, 'Vivienne would not be a designer if she'd never met me' … He would try to undermine your confidence and say something that would make you feel bad. All of the time."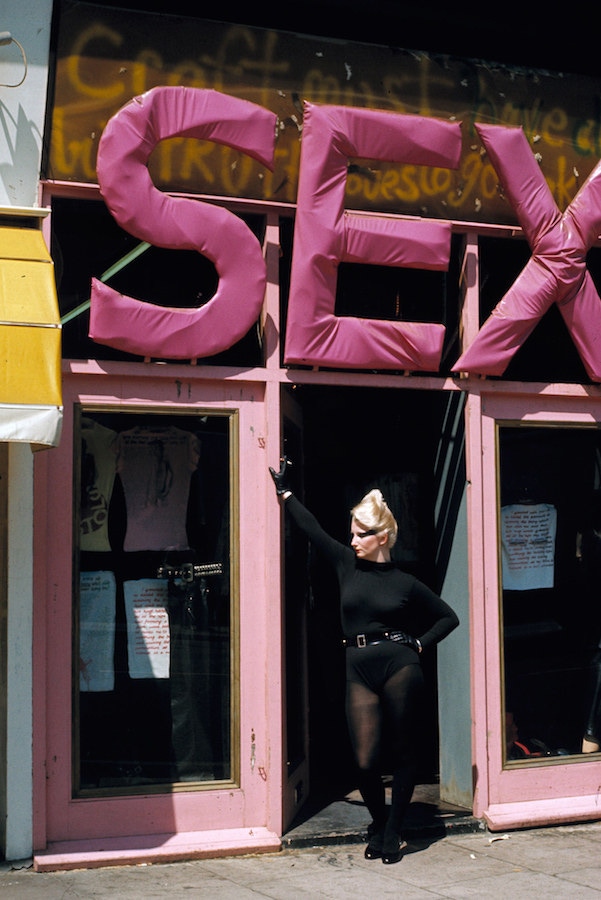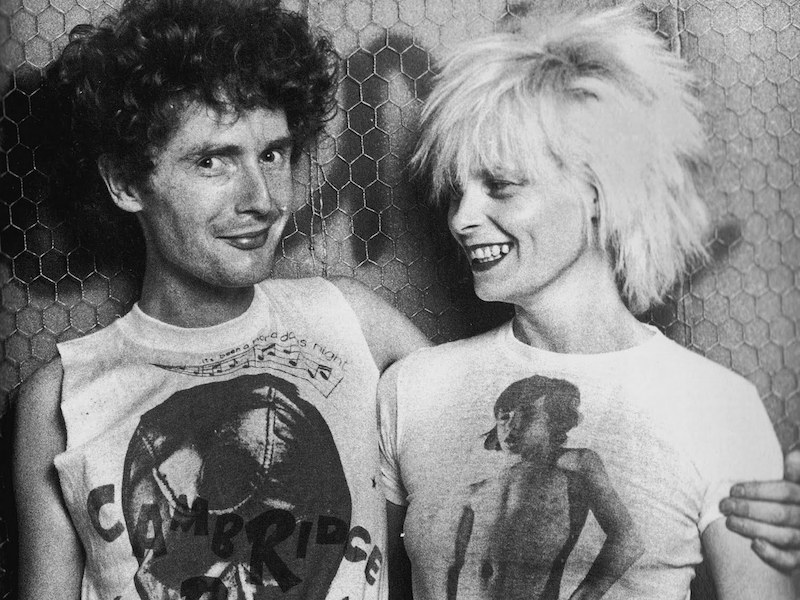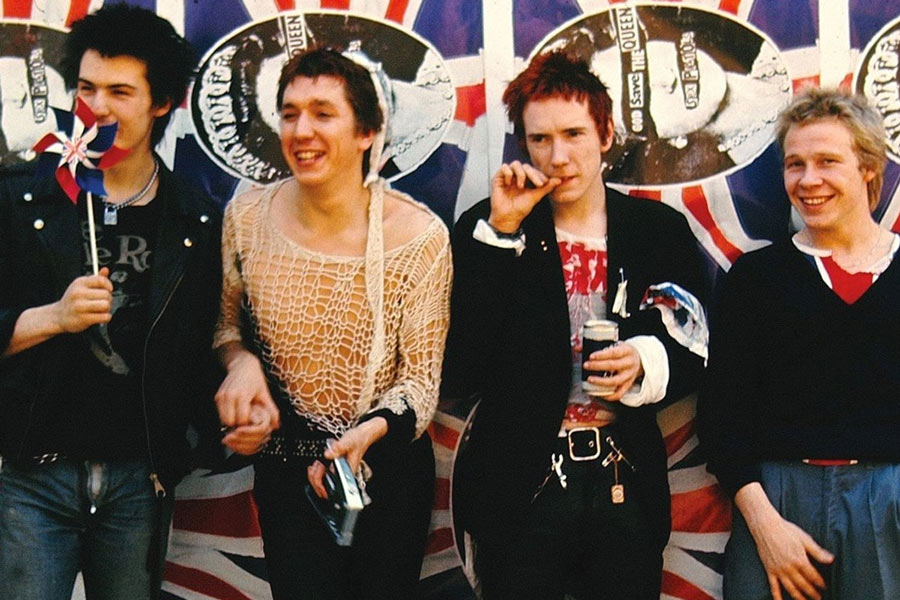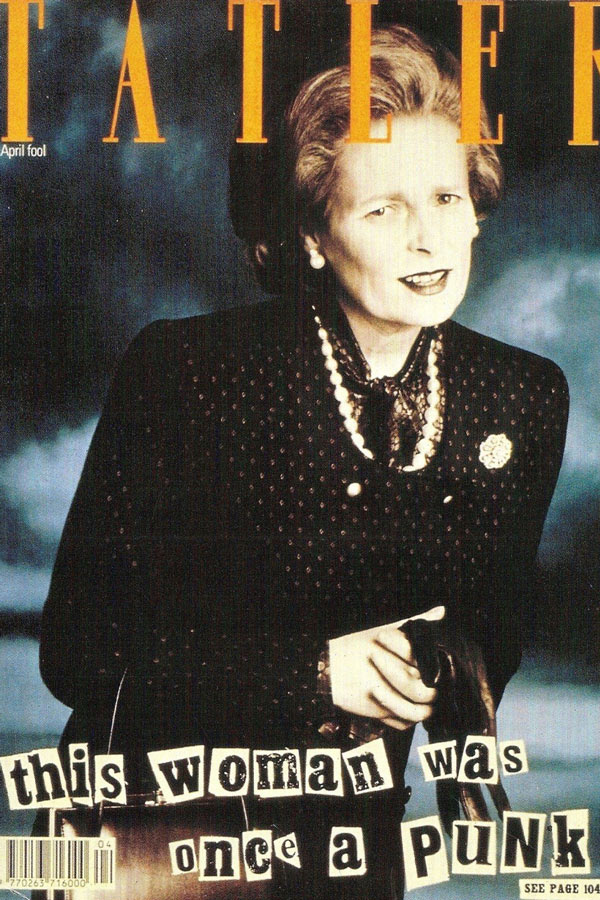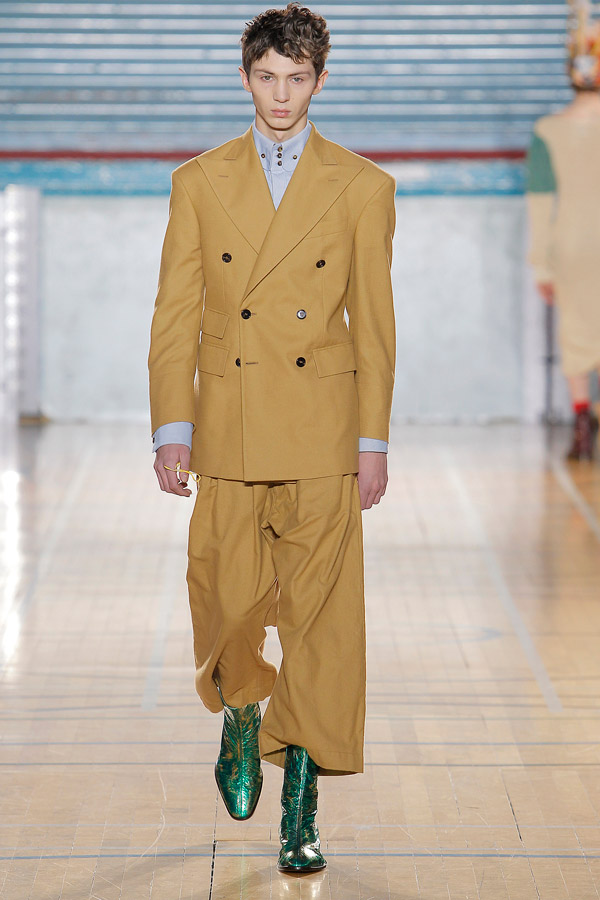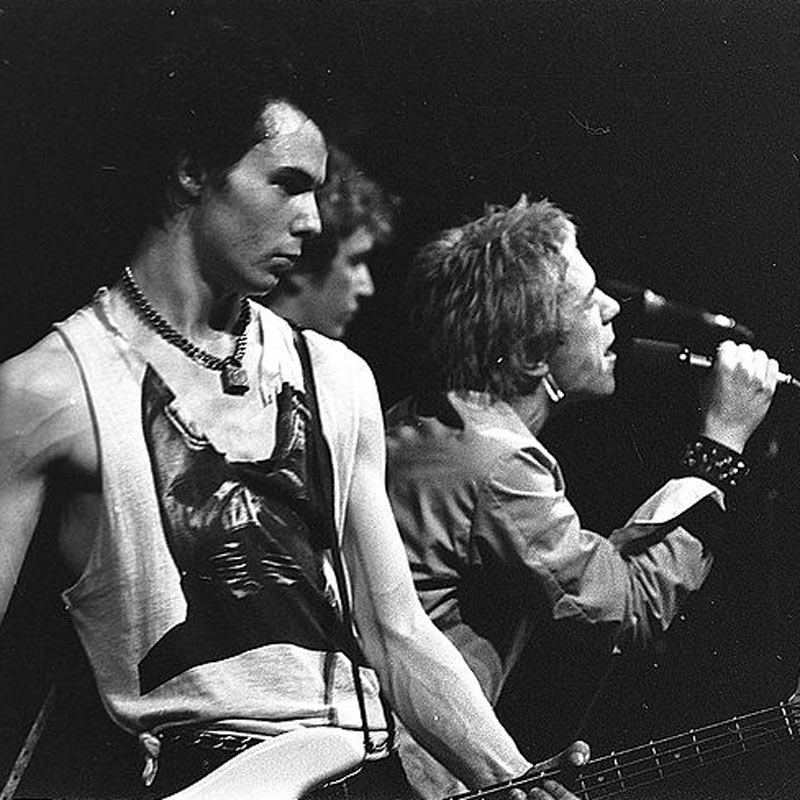 Westwood left McLaren in the early '80s, and whatever creative fruits the pair had achieved together, Westwood later proved she was more than capable on her own. While she was still with McLaren she began creating full collections and hosting runway shows, which she continued to do after the break-up to critical acclaim – in 1989 she was named in John Fairchild's book
Chic Savages
as one of the top six designers in the world, alongside Giorgio Armani, Karl Lagerfeld, Saint Laurent, Lacroix and Ungaro. Westwood's designs had moved on from the punk aesthetic she had initially channelled, and throughout the '80s and into the '90s she began parodying the upper class with pieces rendered in Harris Tweed, takes on 18th century corsetry and designs inspired by the Royal Family. As well as expressing her anti-establishment views through fashion, Westwood actively protested against the government – such as her impersonation of the prime minister on the 1989 cover of
Tatler
, accompanied by the words 'This woman was once a punk'. "The suit I wore had been ordered by Margaret Thatcher from Aquascutum, but she had then cancelled it," Westwood writes in
Get a Life
. "This cover for
Tatler
was blown up on billboards during London Fashion Week – even I had to look twice to believe it was me." But Westwood's most passionate and rebellious crusade is, perhaps, her work against climate change, of which she has since committed her life to. The slogan T-shirts Westwood used to create for the punk movement now read 'Save the Arctic' and 'Climate Revolution', and she's chosen to scale down the production of her clothing line to encourage consumers to buy quality, not quantity. "Do I feel guilty about all the consumption that the fashion world promotes?" Westwood told the
Observer
in 2014. "Well, I can answer that by saying that I am now trying to make my own business more efficient and self-sustaining." The shop Westwood and McLaren opened in 1971 still operates at 430 King's Rd, named Worlds End after the designer's first fashion show as well as an apt reminder of the repercussions of climate change. The physical space has always been a breeding ground for political and cultural ideas, which is how it remains today – selling recommissioned archive designs and with slogan T-shirts and other historic pieces hanging up in memorandum. Its resilience is also a symbol of how, beyond tokenism and 'fashionable' activism, Westwood is a genuine example of how rebellion can send shockwaves through society and bring about real change.
www.viviennewestwood.com