Vulcain x The Rake x Revolution Cricket "Style Moderne"
The Rake launches a stunning two tone Vulcain Cricket invoking the golden age of Art Deco design.
The audacity. The temerity. The gall. There are several things in this world that I consider to be abhorrent. Sauvignon Blanc with the one exception of those produced by Didier Dagueneau. Men that wear their sunglasses indoors, with the exception of the late Karl "the Kaiser" Lagerfeld. And mobile phones in all incarnations. No exceptions. None. Zero. Nada. It is for this reason that each year de Montague – yes I refer to myself in the third person due to my exceeding immense reproductive appendage – is an unabashed naturalist, or in more familiar colloquial proud nudist. And one of the reasons is that nude corporeal form offers little purchase for that most foul of devices, the mobile phone, least you have a particularly well trained "prison wallet." So, when I descend upon Cap d'Agde that bucolic oasis of naturalist expressionism, or even traverse the Playa at Burning Man clad only in my Montecristo Extra-Fino Panama hat woven by Ecuadorian children of extraordinary manual dexterity. Nothing vexes me more, nothing irks greater ire, than when I hear that sonic abomination of a mobile phone chirping nonsensically away. The very insolence of it! Look, de Montague gets it. For those of you engaged in pursuit of that vulgar necessity known as business, an alarm is an unpleasant necessity. A bit like an annual prostate examination. But if you need a device to rouse yourself from somnambulance or help you to structure your day, and don't have an indomitable head house steward - who chews like a Nightingale into your ear, as he wafts Frederic Malle's Dawn Eau de Toilette into your nostrils -  then my suggestion is that most wonderful of inventions, The Vulcain Cricket.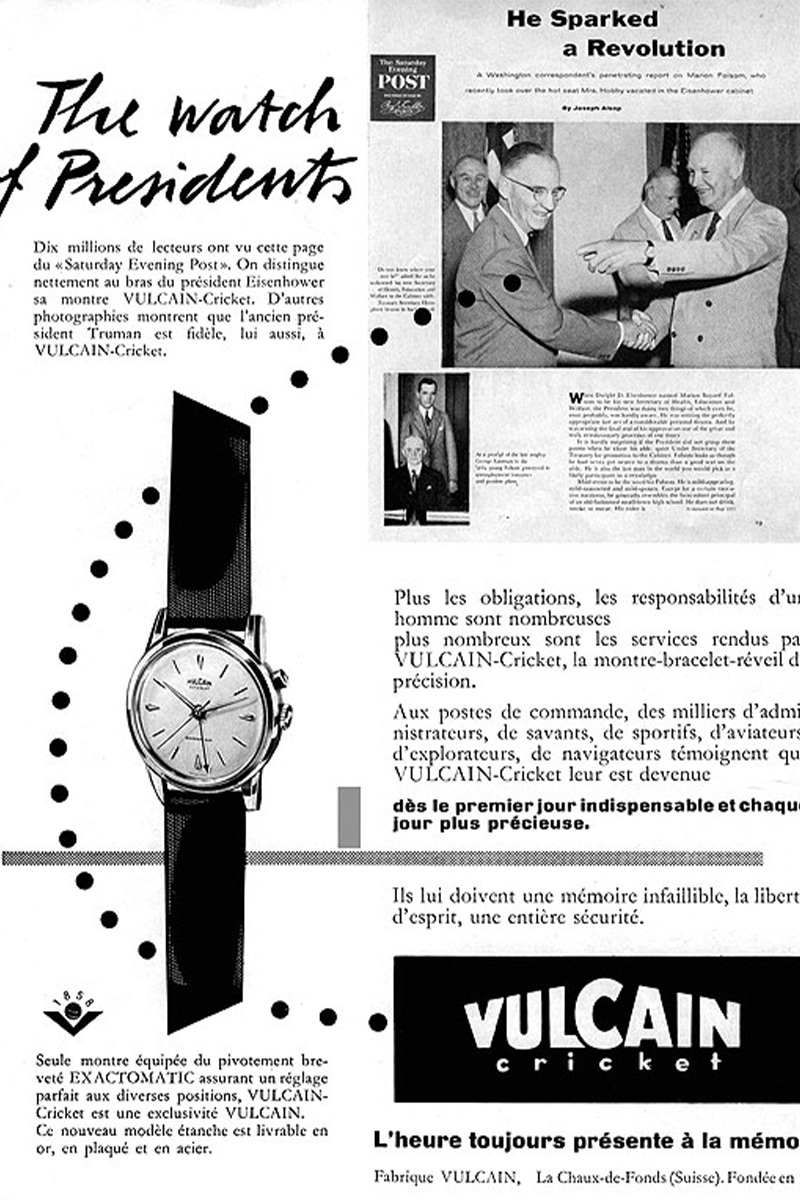 This handsome timepiece dates back to 1947 when it was introduced as the world's first mechanical alarm watch. It achieved this with the use of two barrels, which are the coiled springs that act as a power source for a watch. Basically a watch works like this. The barrel is like the gas tank in de Montague's Aston Martin DB4 Zagato. Power flows along a series of gear wheels, the great wheel, the third wheel, the fourth or seconds wheel and the escapement wheel. The escapement is like a tap in the kitchen. It opens and closes allowing a minimal amount of energy to be released. This impulses a clever device, invented by a Dutch fellow named Christiaan Huygens, called the oscillator. It rotates in one direction then thanks to the spring its attached rotates back – quite a lot like child on a swing – unlocking the escapement and allowing yet another pulse of energy through. With me so far? In previous attempts to create an alarm watch, the power needed to drive the alarm mechanism would cause the barrel to deplete pre-maturely. Like de Montague, as a young man before he discovered the mighty Tantric Arts and ascended to the realm of the sexual Gods. To solve this, Robert Ditisheim (the owner of Vulcain) created a watch with two dedicated barrels, one to power the time keeping function of the watch, and another to power the alarm function. Even better, to rewind either barrel you simply turned the crown. That meant that you could use the alarm as often as you wanted without affecting the underlying time telling accuracy of your timepiece. He called his masterpiece the Vulcain Cricket powered by the now legendary Calibre 120.
The alarm worked with a hammer that struck an internal membrane incorporated into the watch's double caseback. The movement proved so accurate that even though it was designed for an alarm function, in 1948 it went on to win the Neuchatel Observatory Trials for accuracy. Moreover, the Cricket was a decidedly handsome timepiece, characterized by a smooth round 36mm in diameter case, long elegant lugs typical of the 40's and 50's, a large easy to manipulate crown and a domed pusher to turn the alarm off. Brilliant no? Well several world leaders certainly thought so. Harry Truman, the American president who ably guided the United States economy from war to peacetime, was a devotee of the Vuclain Cricket. He received his from the White House Press Corps as a gift in 1953. This 14 carat gold watch was engraved with the words, "One more please." Which is also de Montague's motto when being paddled by his Pro-Dom. His successor Dwight Eisenhower continued the association of the Cricket as the President's watch by sporting his regularly on his wrist. But it was Lyndon Johnson who was the Cricket's biggest champion, not only donning his throughout most of his term, but regularly gifting them to people whose punctuality he wished to improve. I would imagine Italians. It was said that during his term in office he gave away 200 Crickets and famously used the mechanical chirping as an excuse to leave meetings that bored him. Amusingly, the sound was reminiscent of the timing fuse on a bomb and would cause the Secret Service officers to panic each time they heard it.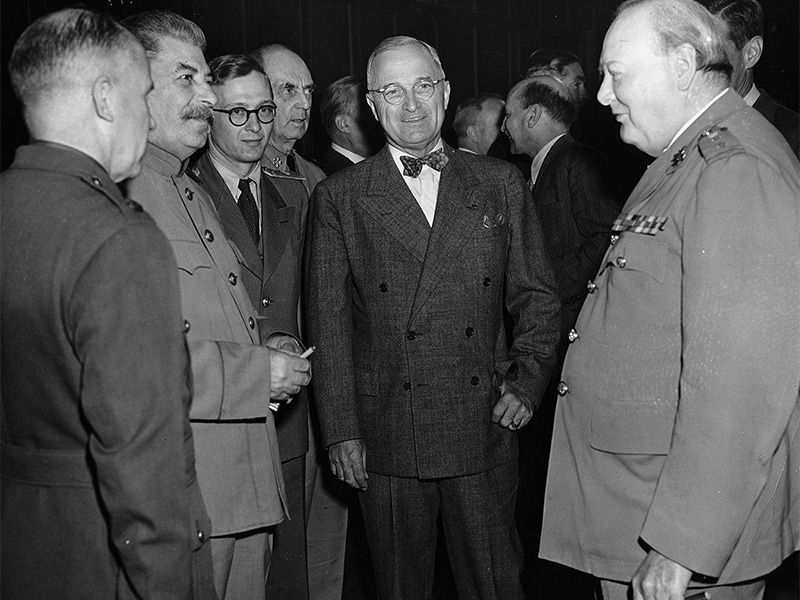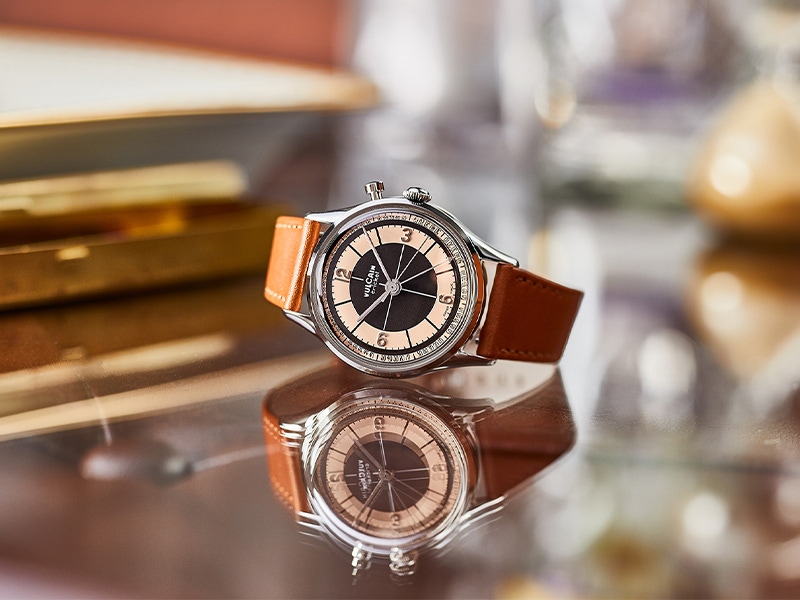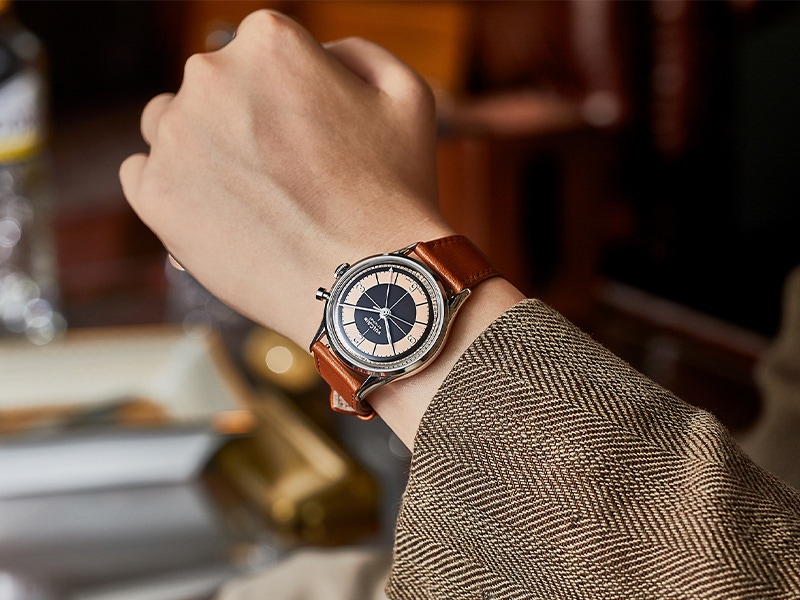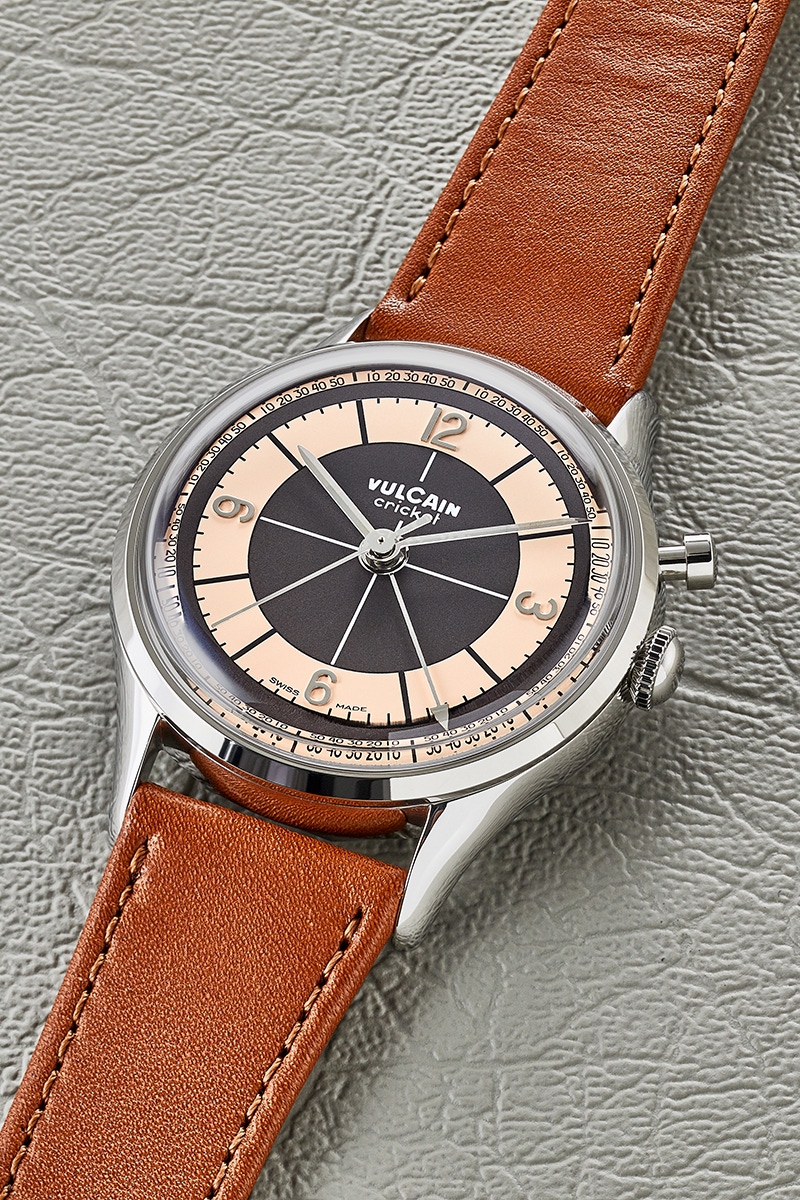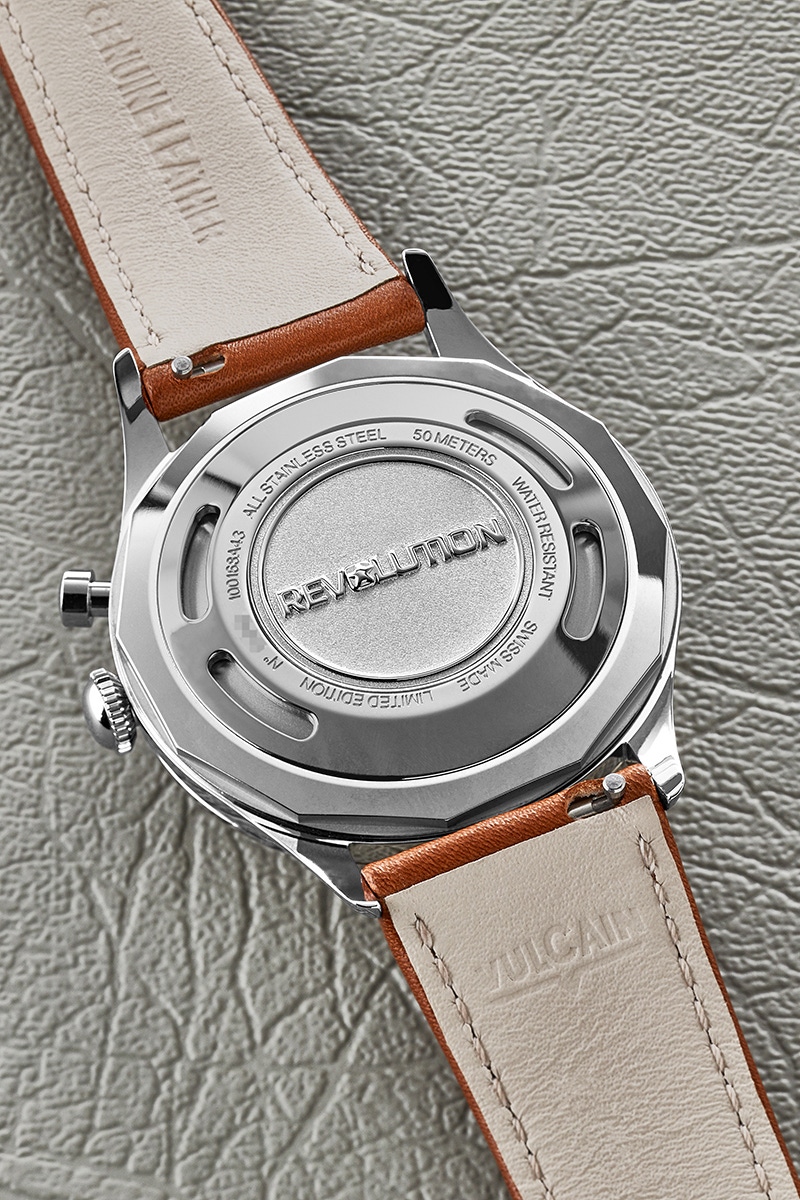 As with many of the great watchmaking brands, Vulcain succumbed to the Quartz Crisis. It was revived for a few years in the early 2000s but was basically the victim of some false starts until a brilliant young man named Guillaume Laidet took charge of it. De Montague was introduced to Laidet by Revolution and The Rake's founder the affable is not somewhat bumbling Wei Koh. We met for a meal at the excellent Parisian Michelin starred Le Violin d'I Ingres, where we enjoyed a wonderful Ris de Veau washed down with an adequate Vosne Romanee. Laidet so besotted with de Montague's horological and animal charisma that he sent me a Cricket prototype to wear during my annual pilgrimage to the nudist paradise of Cap d'Agade. The watch was phenomenal invoking the classic old world charm of many of de Montague's vintage timepieces but with all the practical benefit of a water resistant sapphire crystal equipped watch. De Montague also discovered the practical advantages of having a mechanical alarm watch on his wrist. Setting it to buzz each hour to remember to turn my chair to face the shifting sun so as to maximize the resplendence of my magnificent full body suntan as I quaff innumerable Bellinis.
Just as I was drifting to sleep thanks to the soothing effect of the magical elixir comprising of peach puree and prosecco, I was met by a sudden vision. A Vulcain Cricket of unsurpassed beauty. With a very special two tone Bellini and anthracite colored dial. With a Sector track such as those made popular by brands such as Patek Philippe, Omega and Longines in the 1920's. In this era we had the advent of modern science and watchmakers responded with Sector or Scientific dials that are a masterpiece of Art Deco or "Style Moderne" design. They featured a circular track with radial markers emanating from it like the rays of the sun. This offered a precise reading of time. In my mind I saw this watch with the addition of white rhodium applied Arabic markers with the 3 and 9 oriented horizontally just as in the vintage wristwatches from the 30's. You can hear the jazz trumpets playing in the background with this watch. Laidet and I began to correspond furiously about this special edition involving The Rake' indomitable Editor in Chief and TikTok sensation, Tom Chamberlin. He looked at the watch and said, "I love it because it has two identities. It can be very sporty when paired with a brown strap and very elegant, perfect even with an evening suit with a black strap. We should offer the customer both of these. The idea that it is one of the very few mechanical alarm watches, the most accessibly priced Swiss made alarm watch and is Rakishly handsome is highly appealing. Let's make this a reality." With his blessing we decided to move forward with this project. I give you The Vulcain x The Rake x Revolution Cricket "Style Moderne" with a 39mm in diameter case, made in just 50 examples and priced at a very reasonable USD4,060.