Wale Watching: Corduroy Comes Into View
Textural, tactile, and traversing the smart-casual divide with aplomb, this season's corduroy offering will get you in the grooves...
Corduroy used to get a bad rap, which was not entirely unwarranted given that many a well-intentioned mother used to dress her darling boy in scratchy cardboard-like strides (at least my mother did). In recent seasons, however, designers have welcomed the groovy fabric back into the fold, not least because the quality and diversity of cloth has improved beyond all recognition, but also because it has a tactility and textural quality unlike any other type of fabric. Modern corduroy is composed of tufted cords, which create the grooves. In simple terms, corduroy is essentially a ridged velvet.  While the commonly held etymology of the word purports to the French interpretation of the word as corde du roi (meaning cord of the King), it actually comes from cord and duroy, a coarse woollen cloth made in England in the 18th century.  The width, or 'wale' of the cord always refers to the number of ridges per inch - the lower the "wale" number, the thicker the width of the wale. Typical corduroy comes in around 11 wales per inch but more recently we've seen extremely wide wales by the likes of Brunello Cucinelli and The Gigi.  The beauty of it is that there is no right or wrong option.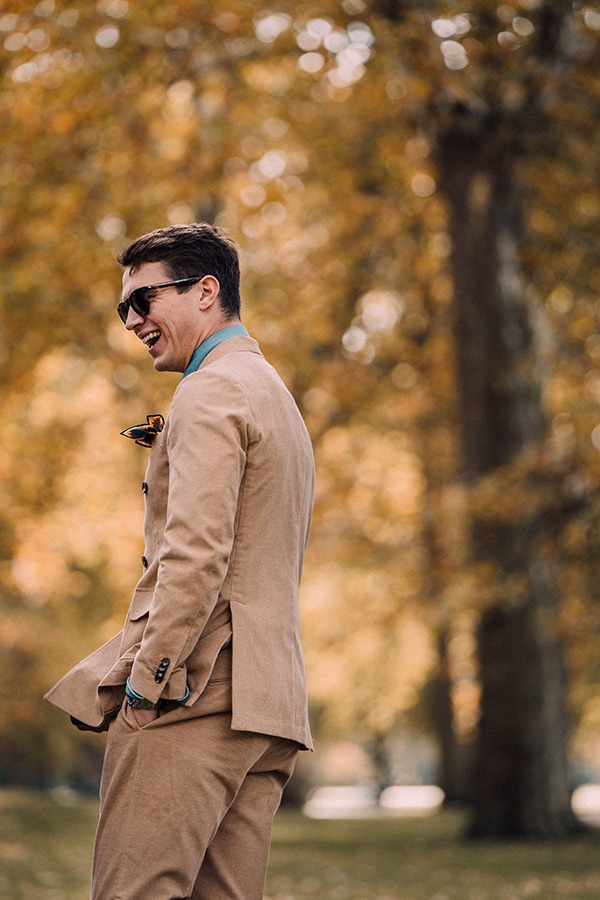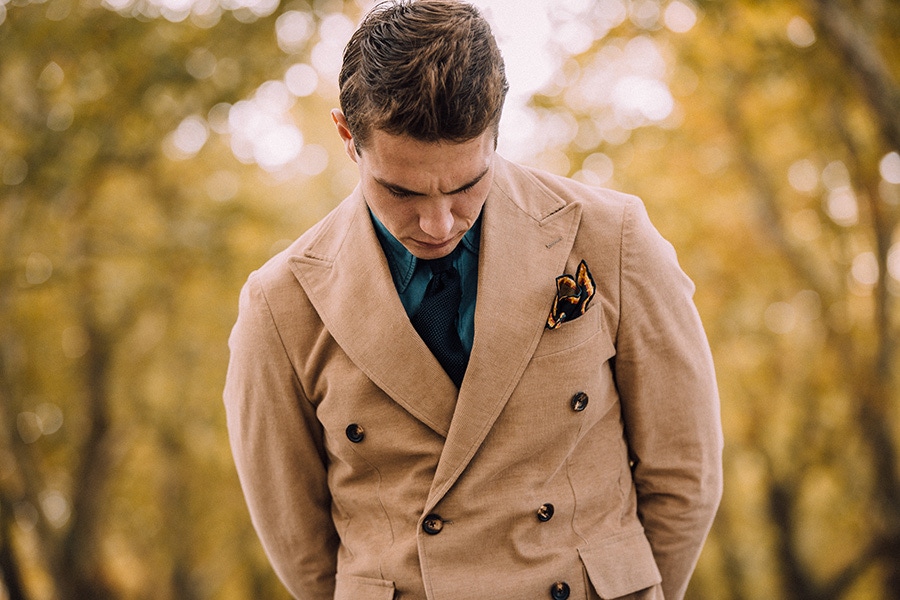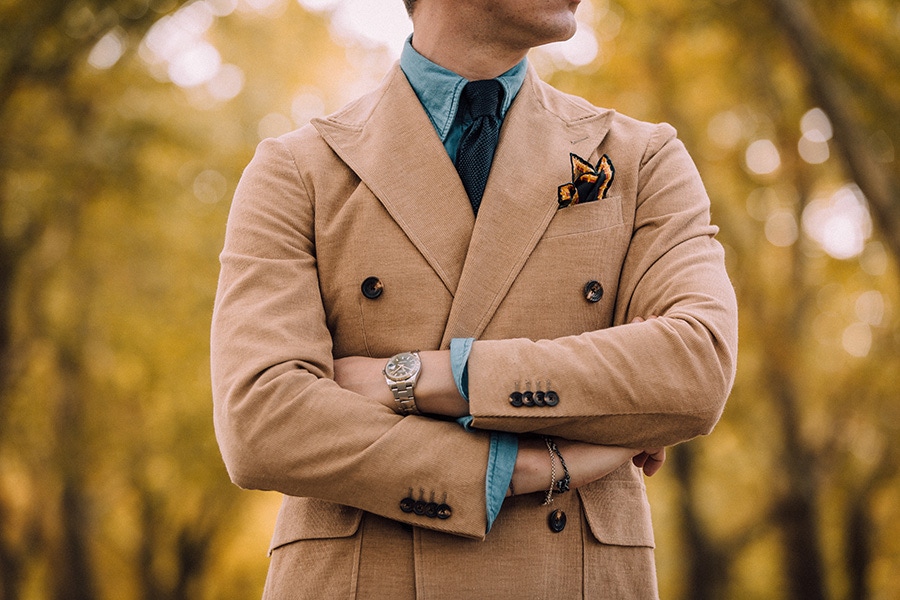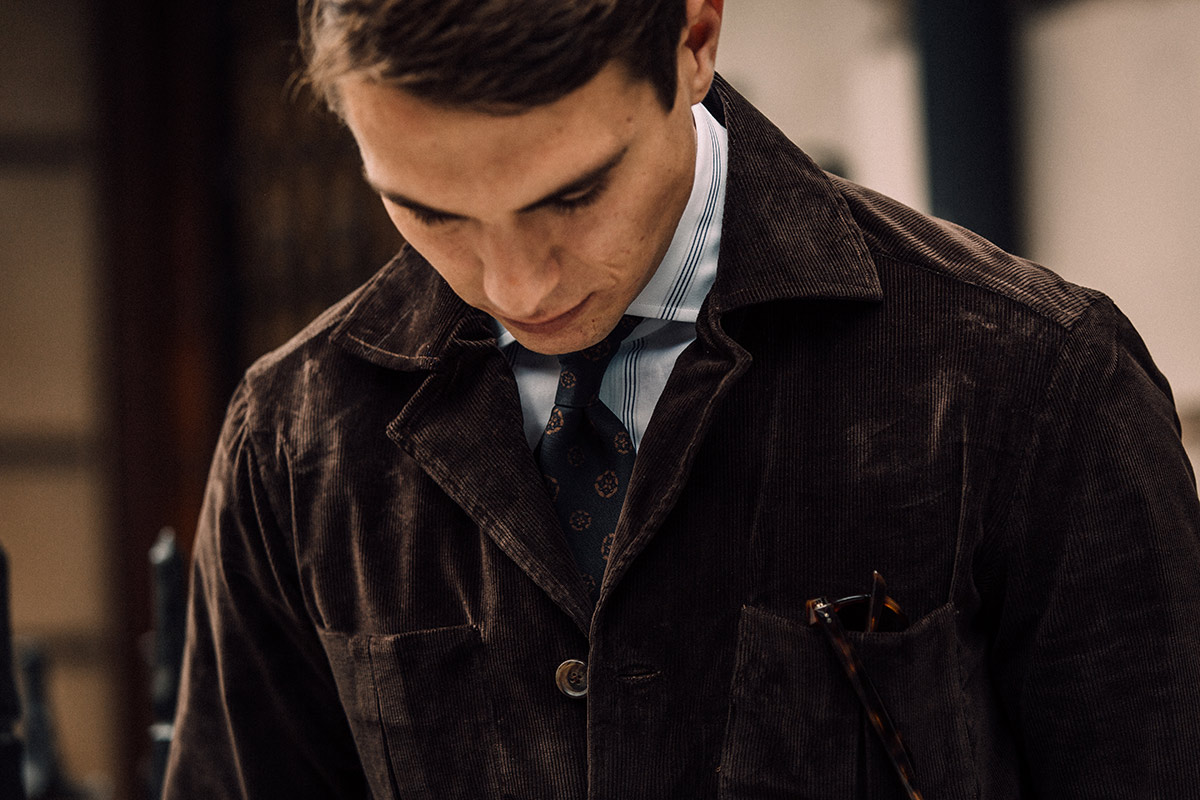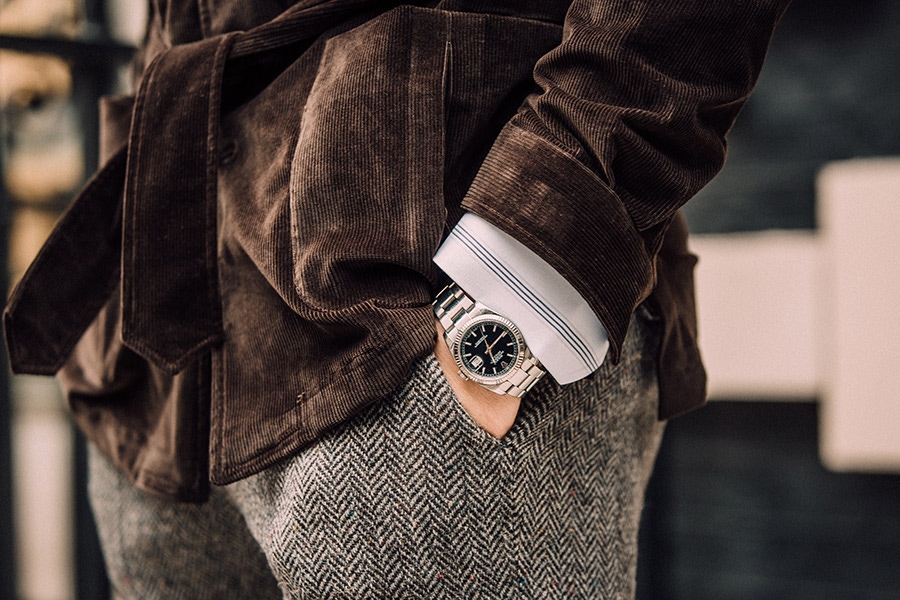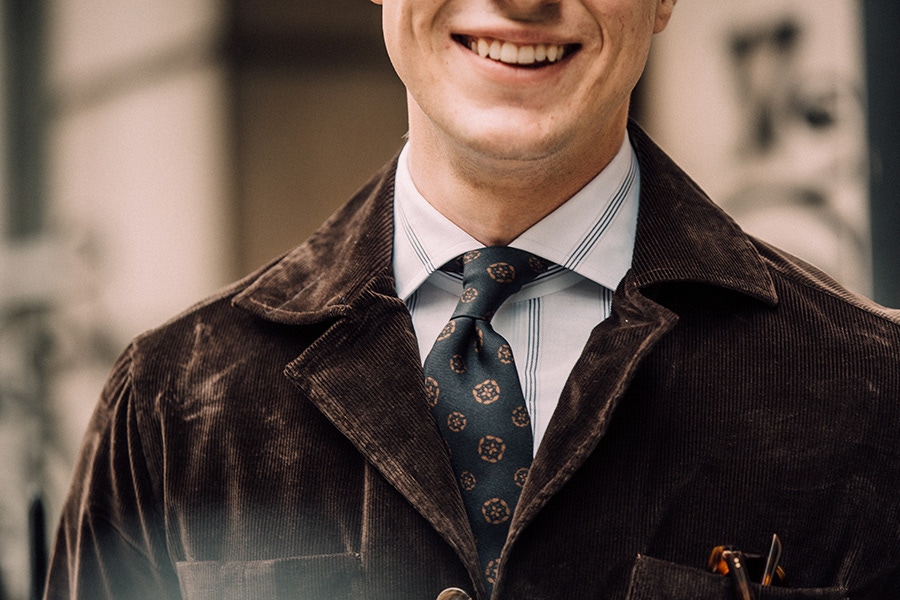 We're big fans of this season's corduroy options: from
Drake's tobacco suit
and
Doppiaa's beige double-breasted two-piece
to 
Rubinacci's flat-fronted trousers
via
Barbanera's western-inspired shirt
, there are a wealth of ways to incorporate this elegantly dishevelled fabric in your everyday wardrobe. When it comes to colour, corduroy can be a brilliantly vibrant fabric, with great depth of tone. Typically, one thinks of more neutral hues such as beige and brown, and while the wales of cords do add some textural interest to a neutral palette, much more interesting is the use of richer tones such as rust red, deep navy, green and blood orange.