What is a brogue?
Defined by its decorative perforations, any shoe with broguing is called a brogue, even if it's an Oxford.
Brogues, from the Gaelic word bróg meaning "shoe," refers to any low-heeled shoe or boot featuring decorative perforations. It's a common misconception, that an Oxford and a brogue is an entirely different shoe. They key difference between Oxfords and brogues is that each refers to something different in design; the Oxford, characterized by its closed lacing system, whilst a brogue denotes "broguing,"– a kind of ornamentation created by small perforations. Any shoe with broguing is called a brogue, even if it's an Oxford. The two are not mutually exclusive. Originally embraced by Irish farmers, they utilized the broguing as a channel of drainage when traipsing through boggy fields. High lacing designs kept the laces free from mud, thus becoming a rudimentary shoe for the outdoors. Predominantly worn by the working class, even the best brogues were confined to the country.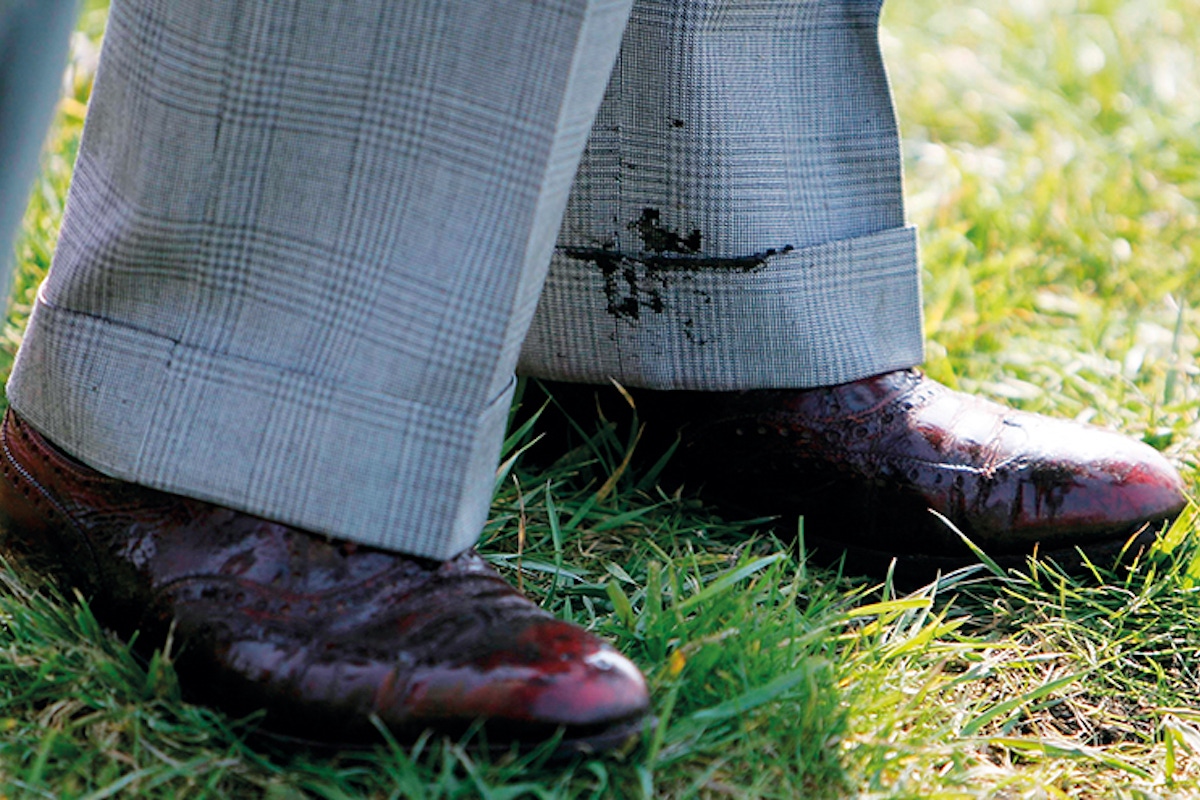 But in the 1920s its artistic potential was unlocked; tastemakers of the Jazz Age saw its decorative character as auspicious for this surging movement of music and dance. The shoe duly became the elegant and flamboyant staple of jazz clubs, particularly the two-tone black and white brogues, famously donned by Fred Astaire. Fellow Hollywood stars such as Katharine Hepburn and Marlene Dietrich were early female adopters, whilst the bespoke spectators made by George Cleverley for Twiggy are another example of the brogue's unisex appeal. First exemplified by the Prince of Wales when he wore of pair of spectators to play golf – a brogue has gone on to become a symbol of versatility. And there are varying styles to choose from; full brogues or wingtips, spectator brogues, blind brogues, half brogues, quarter brogues, longwing brogues and Ghillie brogues.