What To Wear For An Italian Summer
With summer holidays around the corner, there's no finer place on God's earth to waste away the day than in Italy. Here's what you should wear to keep you cool and stylish at all times – regardless of whether you're on Capri or in Firenze.
Italy and Summer are two words that, when mentioned in the same sentence, fill the heart and soul with joy. There's arguably no finer and more stylish place on God's green earth to waste away the days with a cold drink of a red to orange hue in hand. But, in order to truly appreciate it one needs to dress accordingly as the weather in Italy during the peak summer months is unforgiving, especially in ancient cities such as Naples where the heat lingers and revitalizing breezes are hard to come by. 
When it comes to the requirement of packing, one mustn't overthink it. Instead, a more effective strategy is to ask yourself each time you reach for a garment whether it will; keep you cool, travel well and appear elegant in a relaxed sense. The determining factors of those three requisites are, for the most part, sensible fabrics and spacious cuts. It's rather simple, really. 
Here are some takeaways to think about before you head down the aisle once more.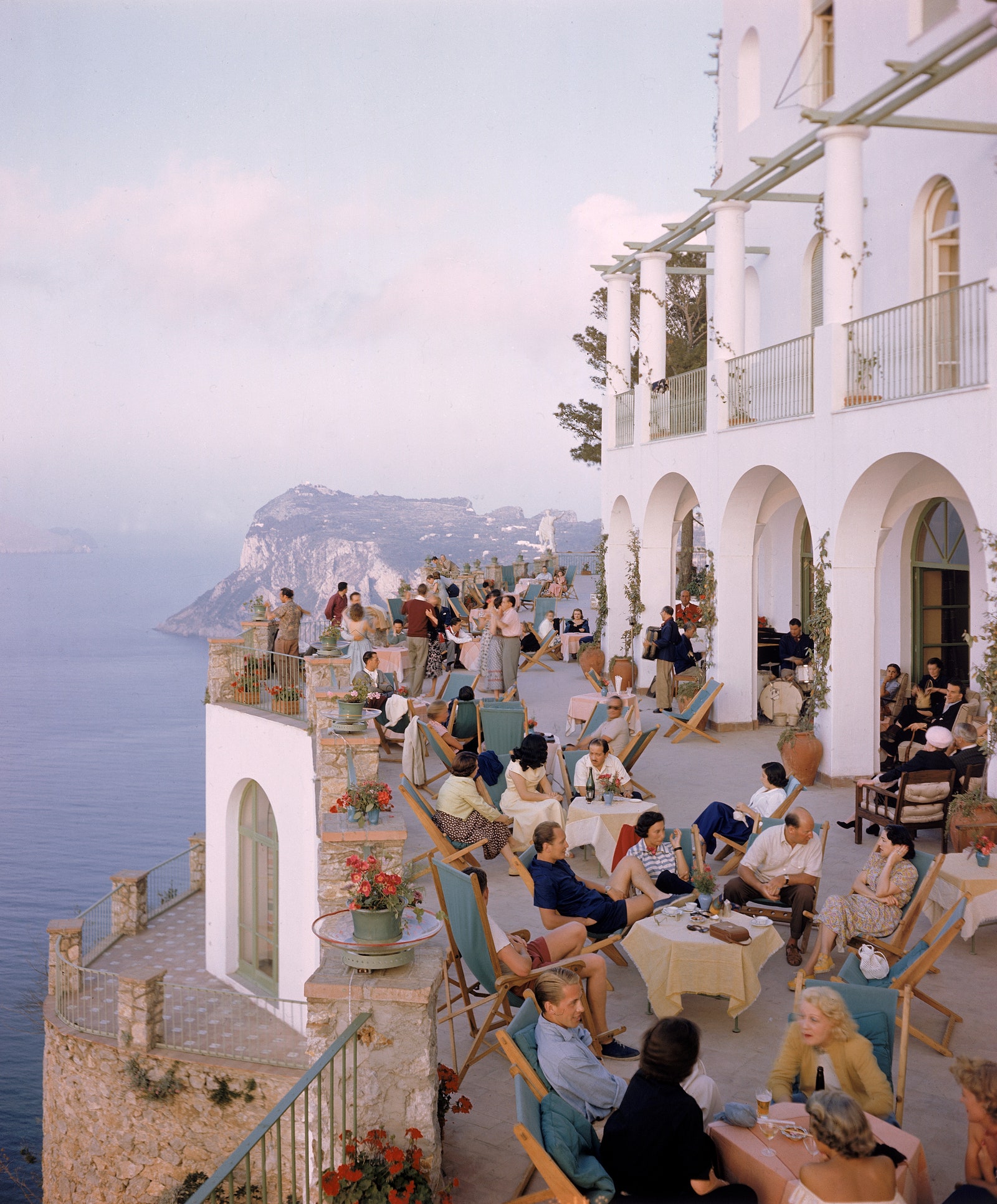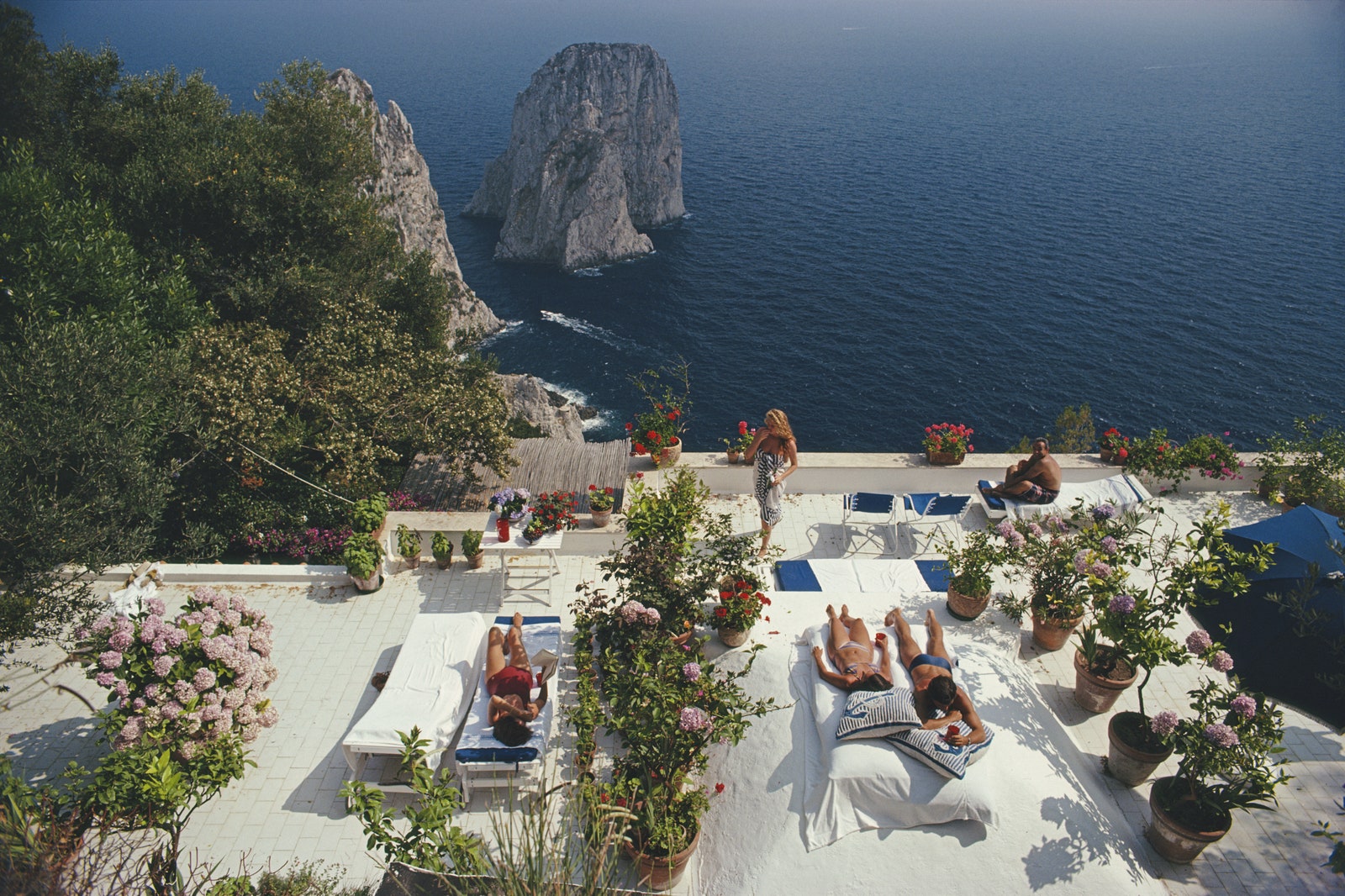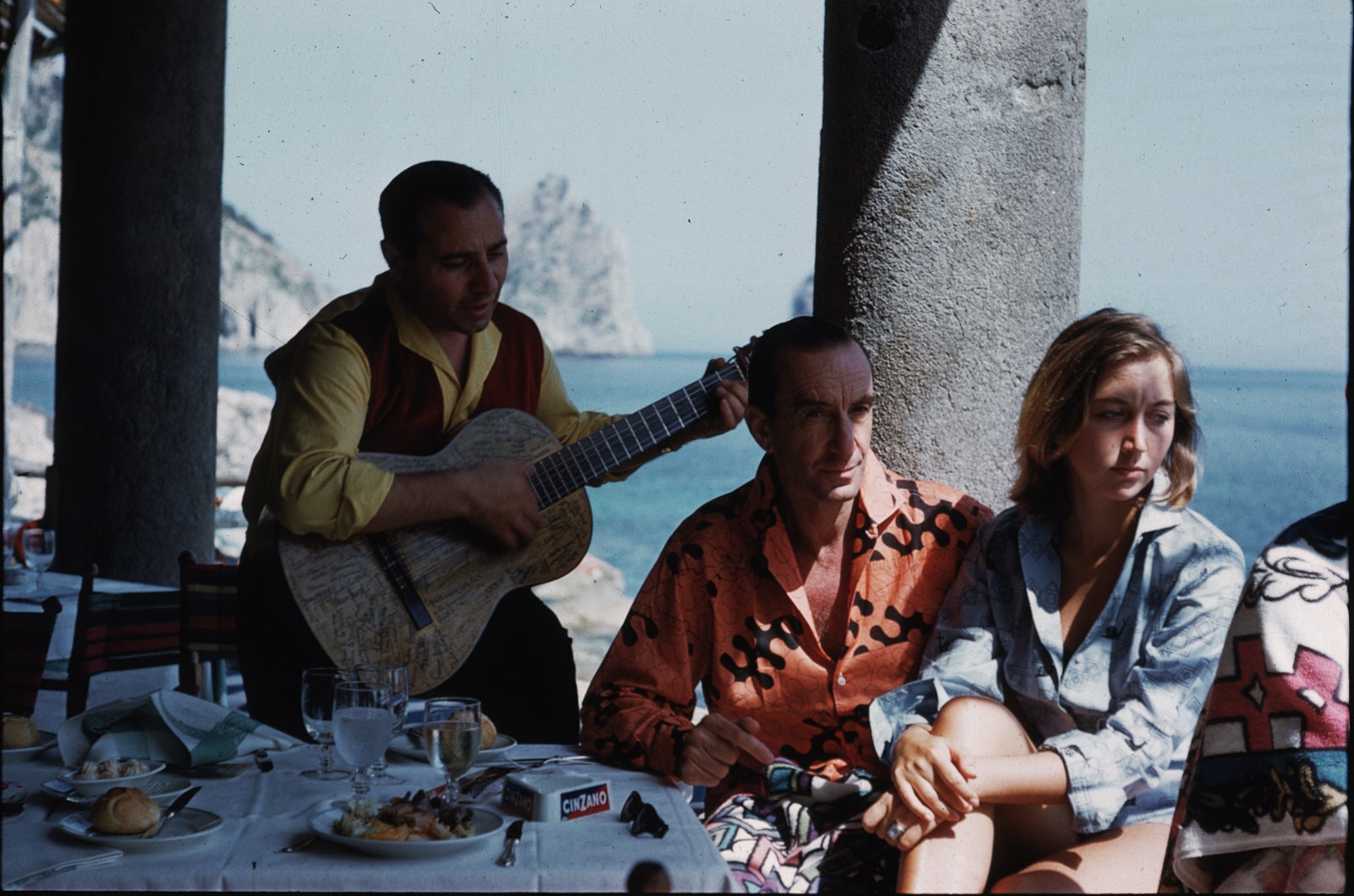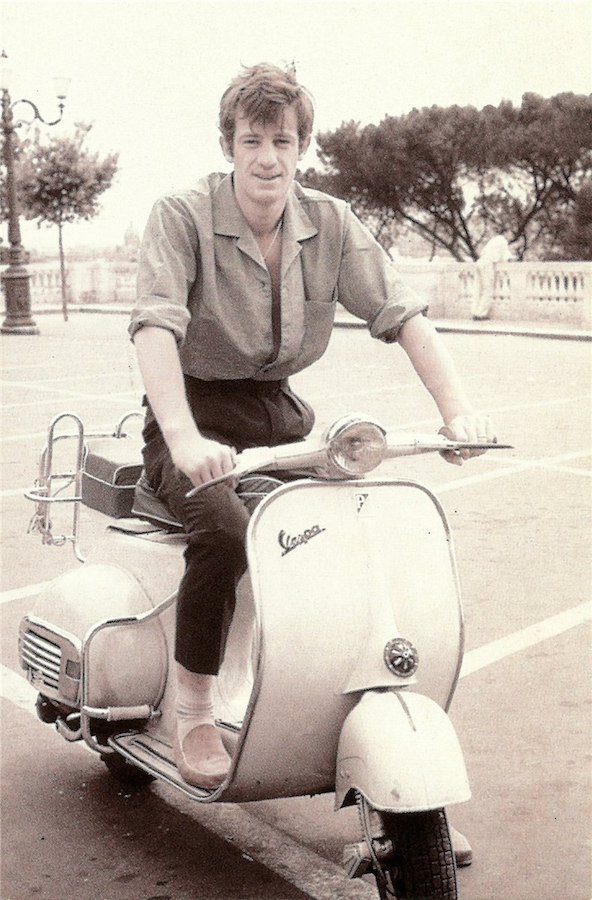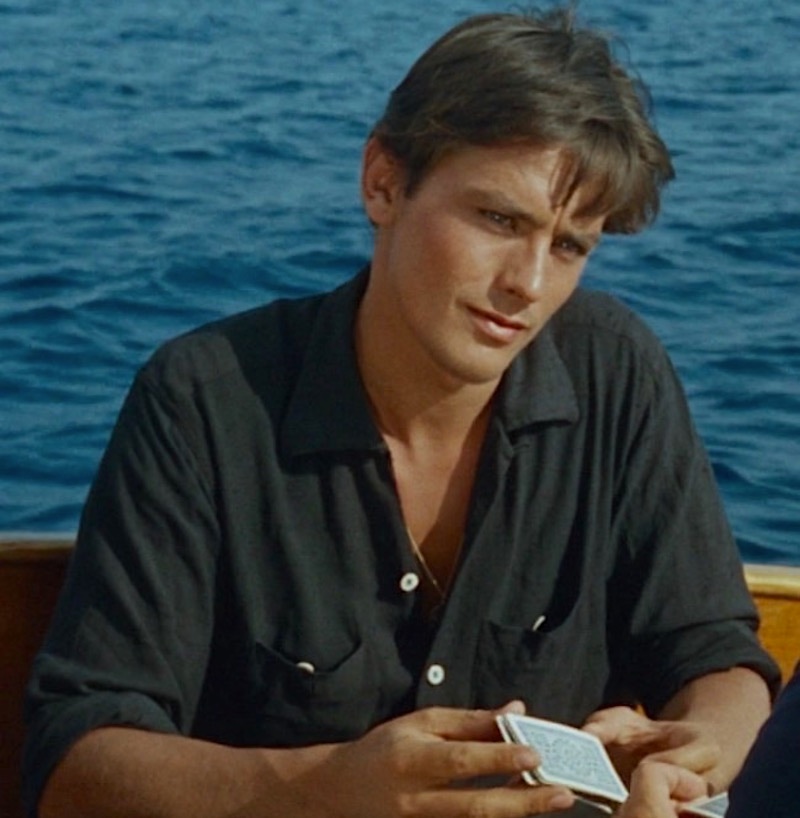 Having an arsenal of summer shirts – from button-throughs to camp-collars – to combat everything Italy has to throw at you is a sure-fire way of waltzing through the season intact. They should be elegant and charming, but not stiff and restricting. Linen is, of course, the most obvious material to bulk up on – it's woven loosely and therefore allows air to flow between the fibers, and due to its lightness, it doesn't stick to the body. However, cotton works just as well and options here can be more playful and colourful. For button-through shirts that are vibrant, tasteful, and can be worn with tailoring, look to the likes of Cordone 1956 and Anderson & Sheppard, and for your more casual styles, such as camp collar shirts, look to G. Inglese and Kevin Seah.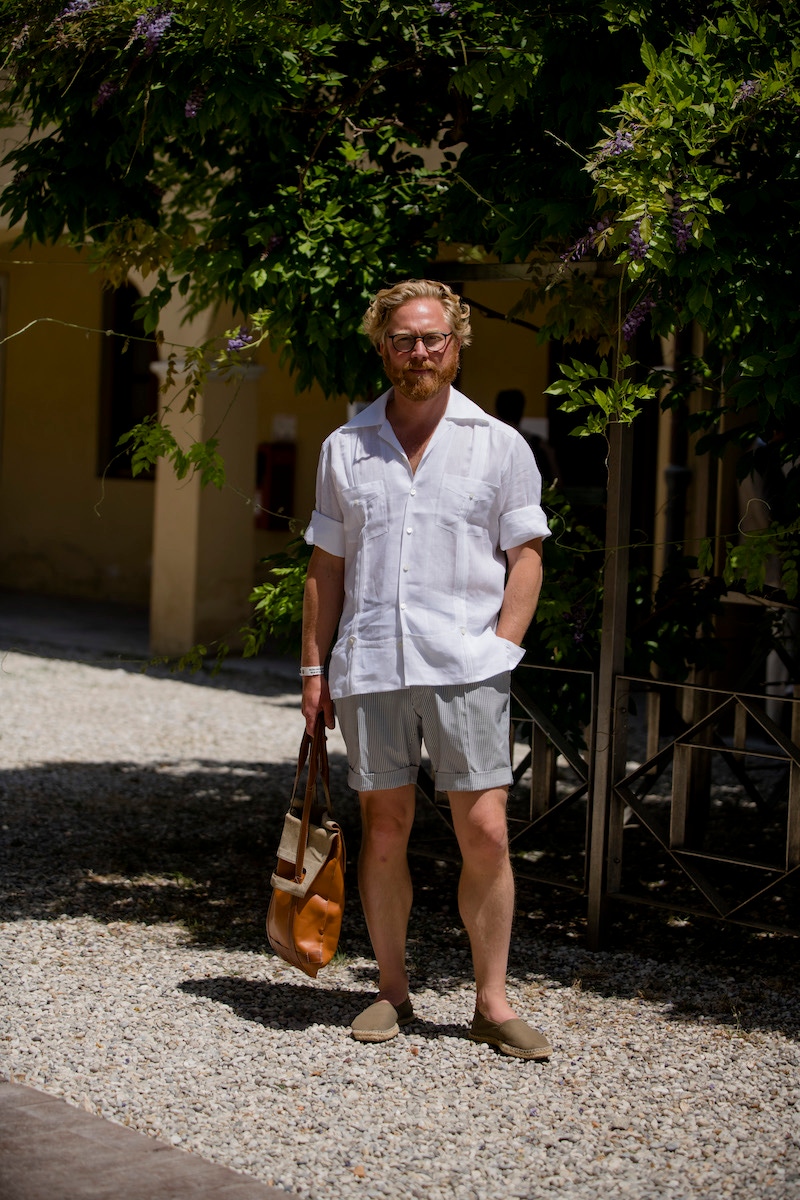 It's always sensible to pack at least one jacket when you're on holiday, but given the fact that you're in Italy, it pays to have a few options. For this, you can't look past SACCO, a Neapolitan brand that has an array of feather-light wool blazers in bright colours to suit all kinds of tastes. For something different, the modern tailoring house De Petrillo has crafted in its atelier in northern Naples a range of jackets cut from summer-appropriate patterned cloths that have plenty of character and will pair well with more formal trousers. 
For trousers and shorts, it pays to think about comfort more than anything. Again, opting for styles made from linen will help keep you cool even when the sun is at its highest. If elegance is the name of the game, you can't go wrong with a double-pleated trouser which is an incredibly comfortable option due to the extra folds of fabric that help keep you cool. Kit Blake has cotton and linen options aplenty in this department that would look especially good when worn for an alfresco dinner or garden party with a jacket. Honing from Naples, as the name suggests, Pomella Napoli is one of the city's most revered trouser-makers. Its shorts, however, are lesser renowned but equally as brilliant. Cut long to the knee with a cuff and a single pleat, they might just be the smartest shorts we offer.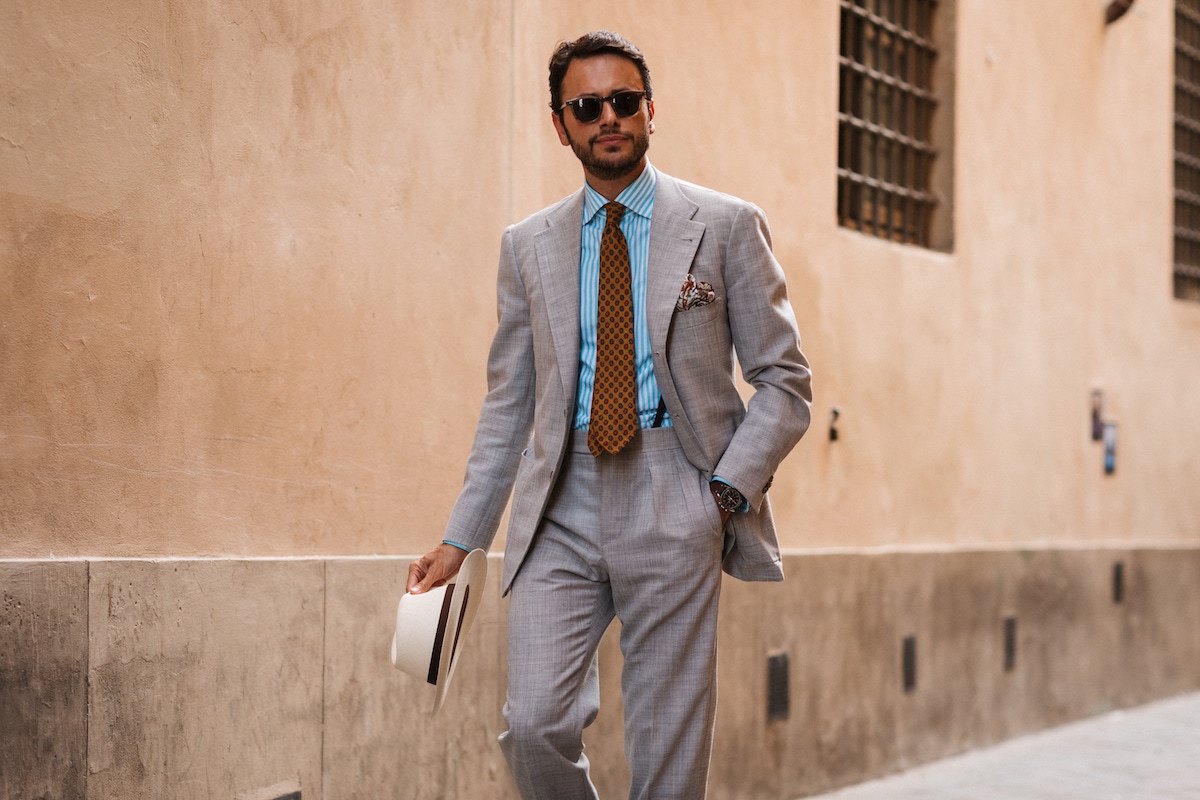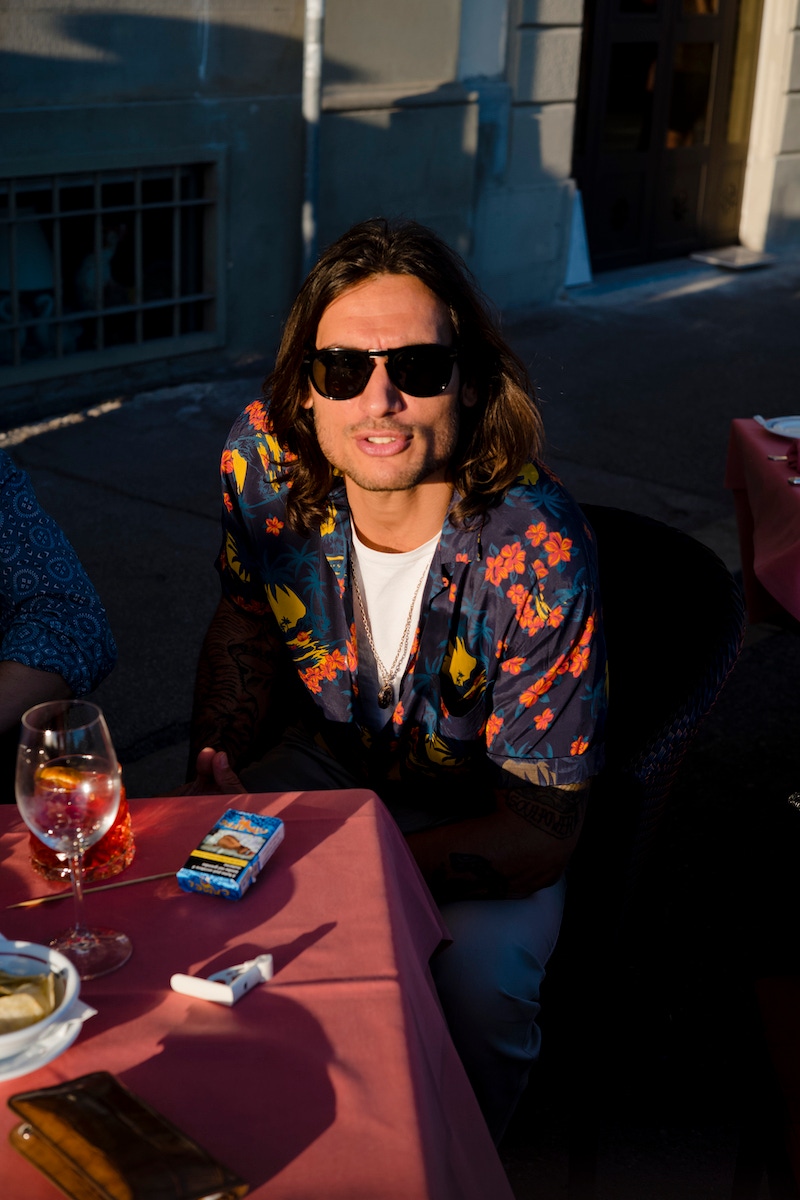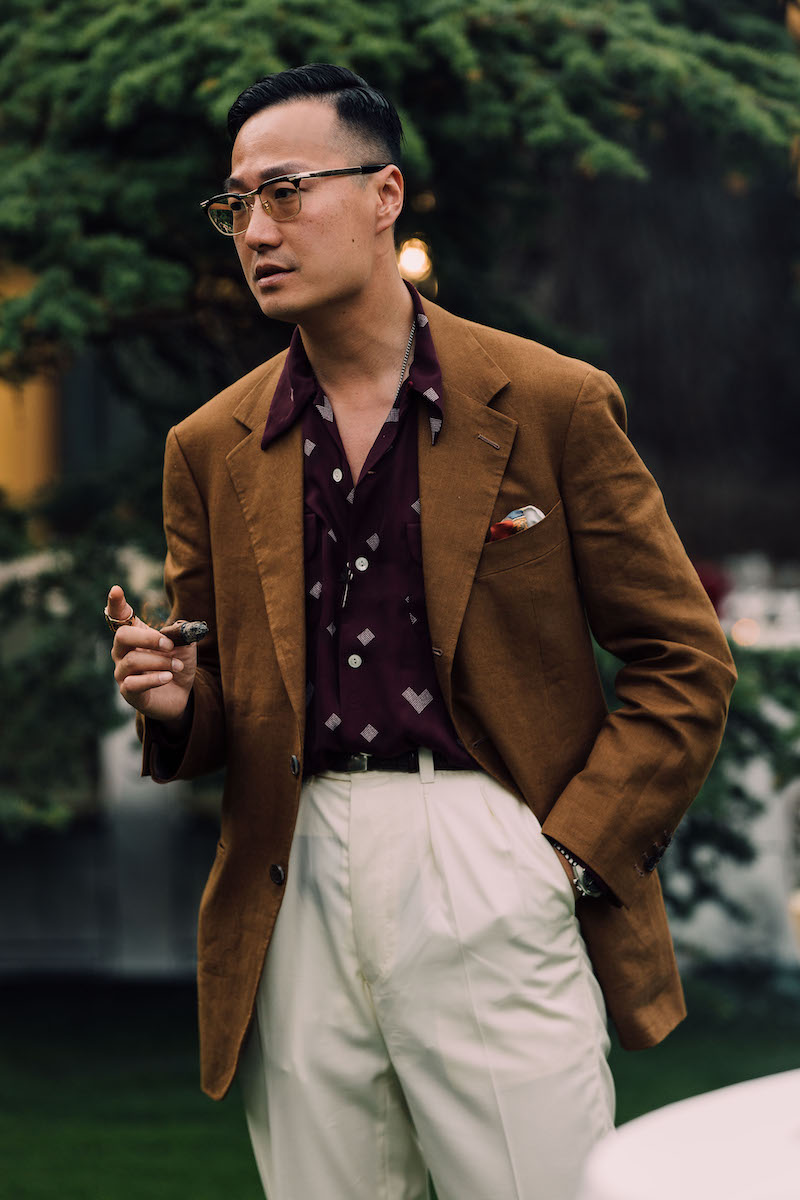 Comfort reigns supreme in this department in Italy given the state of its streets that can wreak havoc on your feet. So, forget your Oxford shoes and stick to loafers that are elegant in shape and comfortable with an unlined construction and soft sole. A profound creation in men's footwear recently is undoubtedly Baudoin & Lange's Sagan Stride, which is the combination of a suede upper on a shock-absorbent rubber, meaning you can walk on the chaotic cobbles of Florence all day and not notice a thing.