What To Wear To Your First Goodwood Revival
Perhaps it's your first Goodwood Revival, so to help you get into the swing of things, we've shared three fail-safe looks to help you feel comfortable at the races, so to speak.
 Famous drivers like Jackie Stewart make an appearance while revellers arrive in the fashions that embodied the period. But this isn't just a nostalgia trip. The Revival is about keeping the spirit of classic motorsport alive for the present, and introducing a new generation to the many delights. This year, The Rake understands that there is a lot of excitement around a Mini Cooper S, Rowan Atkinson's Jaguar MkVII and a Ford Thunderbird manned by Le Mans winner Roman Dumas, who will compete in the St Mary's Trophy. Indeed, we suggest keeping an eye on Dumas...
Perhaps it's your first Revival (and you never forget your first), so to help you get into the swing of things, we've shared three fail-safe looks to help you feel comfortable at the races, so to speak. The style cues that stick to the vintage dress-code, while suggesting that you're taking the whole thing rather seriously.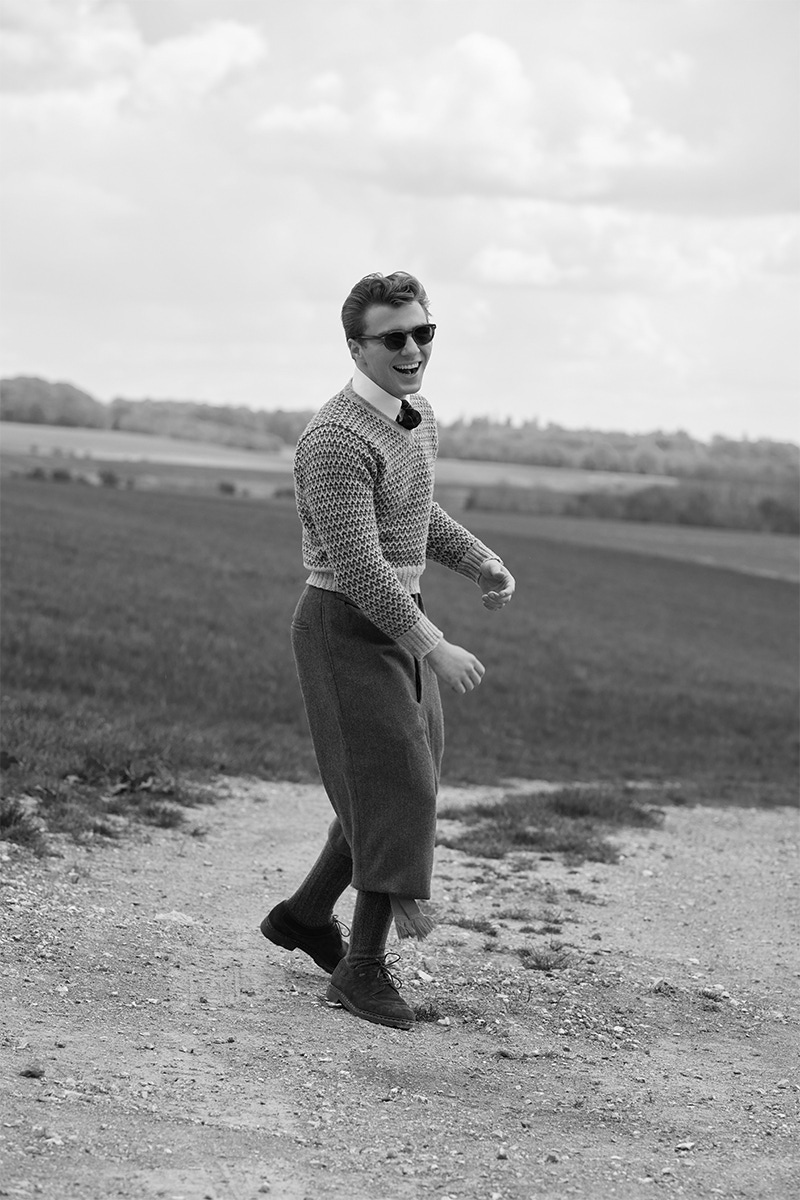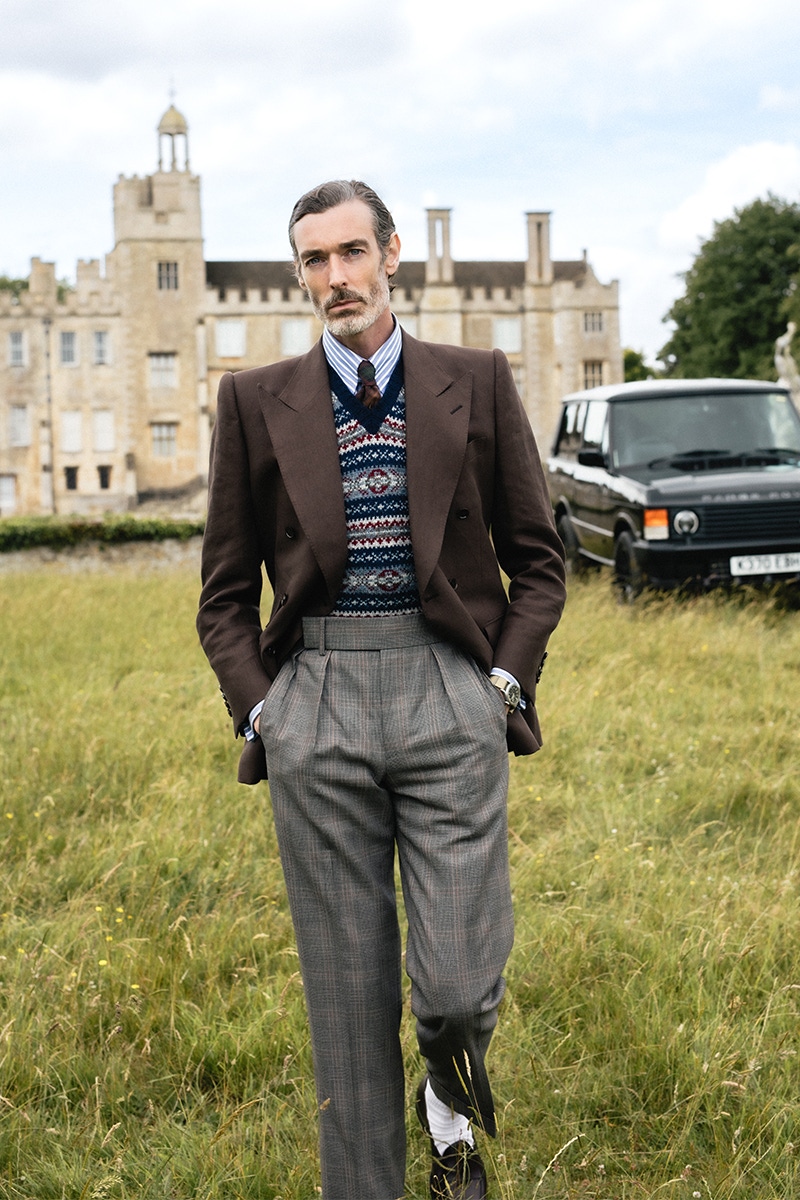 THE BREEKS
The first ensemble takes a cue from aristocratic English tastes. Have you ever worn breeks? Perhaps not, but Revival is the right time to reconsider. Another term for breeches, they are often used for field sports and hunting and were common among the daredevils of their day. To tone down the look, we've suggested pairing a knitted jumper. It exudes country class, without being too stuffy, and the brogues are ideal for a long day of walking between the bar tent and the stands.
PRINCE OF WALES CHECK
Should you want to up your game and dress more formally, our second look keeps the Fairs Isle jumper, here tucked into pleated trousers and with a smart double-breasted jacket. It brings some Gatsby-esque swagger to the proceedings, and harkens back to the gentleman drivers who embodied the age. A slick silk tie beneath the jumper ties the whole look together. But the reason we've chosen a Prince of Wales check is because it remains a way to be expressive with your tailoring without losing formality. Also known as Glen plaid, it has similar roots in Scotland. The check is dashing and fitting for looking your best by the paddock.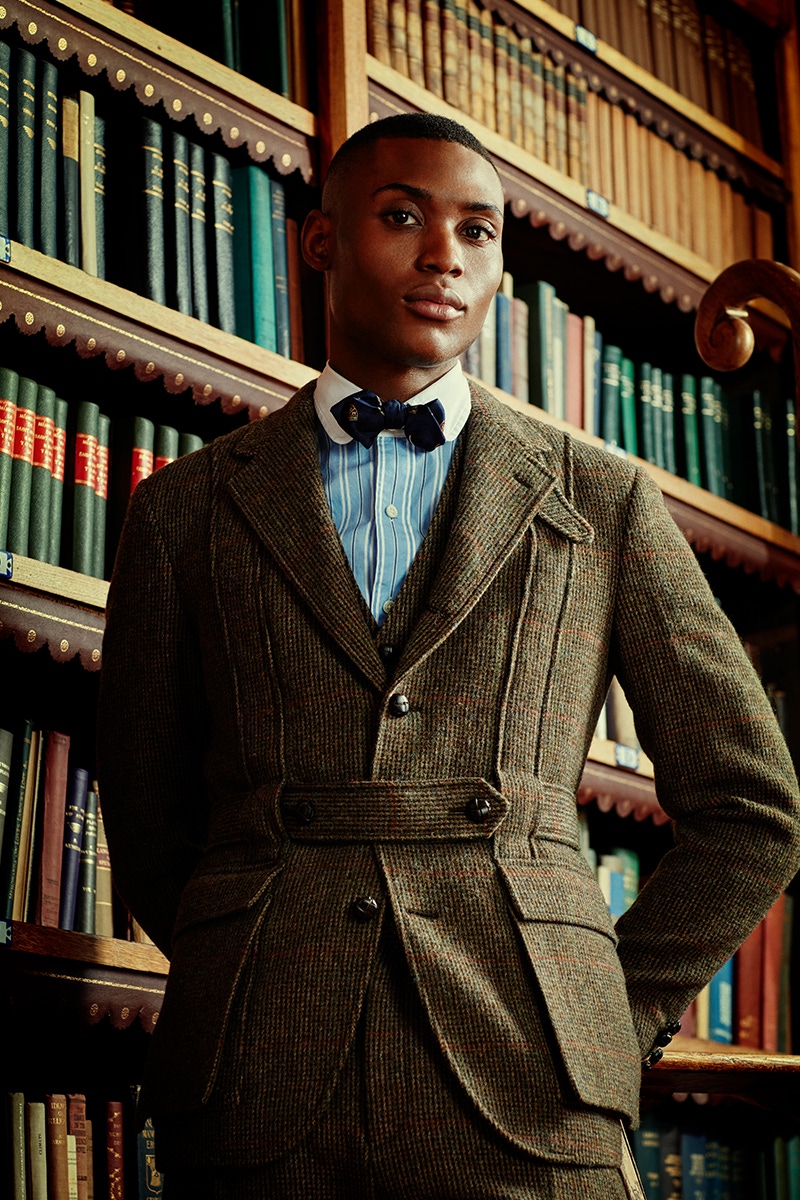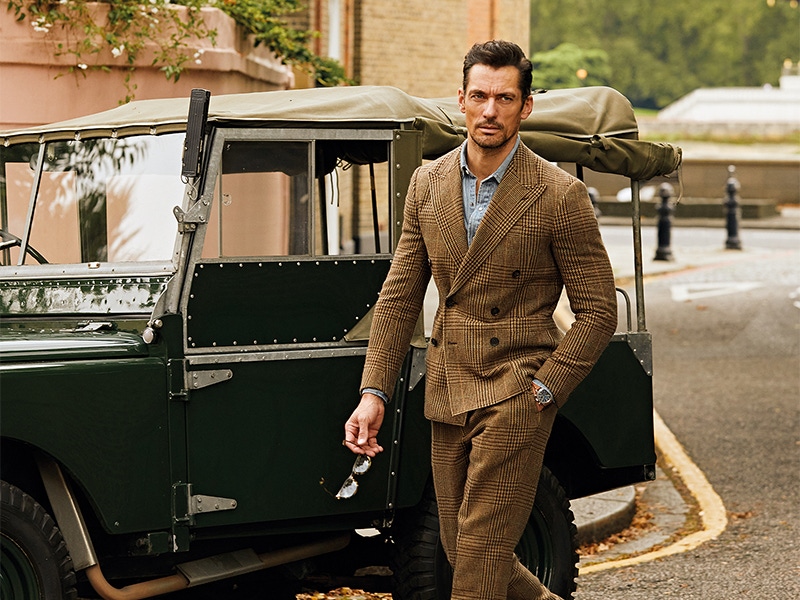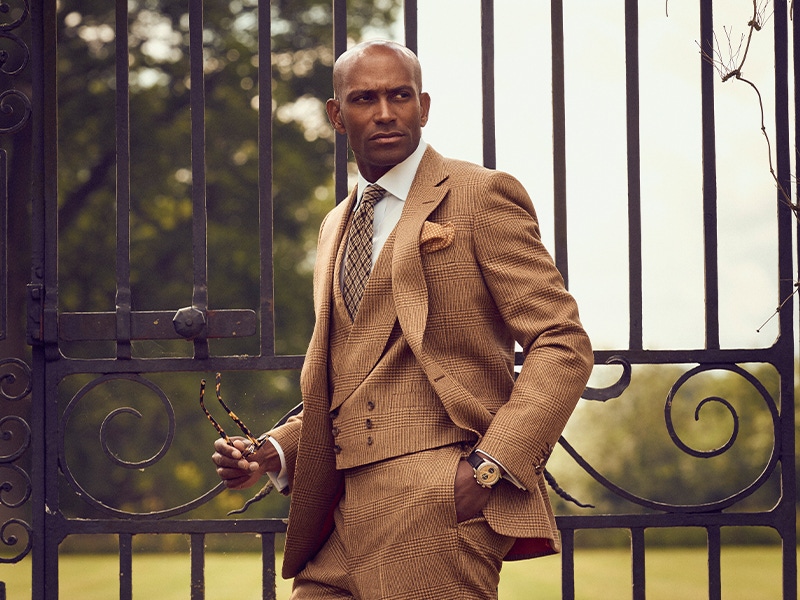 THE NORFOLK
Finally, an extract from Issue 81's "A Narrative Shift", photographed wearing
Polo Ralph Lauren's exclusive Morehouse College
collection, the model  wears a delightful tweed set in the hunting fashion, complete with a classic check pattern and small flourishes that make you stand out from the crowd. This isn't any old jacket, mind—it's name is the Norfolk, and is characterised by a loose and belted composition. It was made fashionable after the 1860s in the sporting circles of the soon-to-be Edward VII and is perhaps the most vintage of these looks. We've paired a bow-tie in place of a tie and an Eton collar, which has seen its own revival in recent years. 
Once you've chosen your style—be it relaxed, to the 1950s gentleman, or the country duke in his finest tweed—Goodwood Revival is about having fun, in the most Rakish setting. It's thirsty work here, so make sure to try the festival's own brewed beer and ale (they tend to get rave reviews by repeat visitors). Then, take a wander between the paddocks and the grandstand, where entertainment is offered throughout the day, and enjoy food at our personal favourite, the Member's Market or the straw-filled Daffodil marquee. This year's edition will also feature some stunning cars on show, like a 1952 Aston Martin DB3 and a sleek 1964 Porsche 904 GTS. Perfect for a picture, dressed in your finest classic suiting. 
So it's no wonder that we at The Rake attend every single edition, as it has become one of our favourite sartorial occasions on the calendar, so if you see one of us strolling to the Gymnasium, be sure to say hello. Your first Revival is an unforgettable experience; a marriage of the things we derive so much joy from: wonderful clothes, beautiful cars, and three-day festivities.