Where Few Dare to Tweed: Hublot x Rubinacci
Hublot partners up for the third time with Lapo Elkann to create a timepiece, which effortlessly fuses the worlds of horology and sartorial tailoring with a little help of one immensely gifted, Luca Rubinacci. Introducing the Hublot Classic Fusion Chronograph Italia Independent, realised in six executions using the most iconic tweed fabrics from the archives of house Rubinacci.
"The strength of Hublot is that we can go anywhere. We can forge a strategic alliance with anyone as long as they share a similar spirit of dynamism that embodies Hublot," says the brand's CEO Ricardo Guadalupe. And that chameleon like ability, that capacity to shape shift and transmogrify, to — in the words of Bruce Lee in the seminal Enter the Dragon — "To be like water," and effortlessly encapsulate and embrace the best and the brightest of sports, cinema, music, tattoo, motorsports and so much more that is vibrant and relevant in contemporary culture, which eventually led them to Lapo Elkann. And let me be straight, emphatic and unabashed about the following statement, Lapo Elkann is one of the kindest, gentlest, most sincere and most evolutionary style and design innovators in the world we occupy today. And while he's had a few ups and downs in his life, I defer to Jesus of Nazareth's wisdom and say, "Let he who is without sin cast the first stone." Are we done with that? Good. Because ever since I've known him I've felt privileged to call Lapo Elkann my friend. He is, without an irrefutable doubt, one of the best people I know. And he is also one of the primary catalysts in reintroducing the codes of classic style and tailoring to an all new generation of sartorial fanatics; myself included. Whether he's donned in his grandfather — and Rake di tutti Rakes — Gianni Agnelli's Caraceni suits, restyled with a new irreverence or clad in one of his Rubinacci bespoke creations like his cobalt blue flannel dinner jacket or his Ferrari red cotton suit, he has captured — no better — embodied the zeitgeist of tailoring's nouvelle vague. In collaboration with Hublot, Lapo has also designed two of the brands hottest and most coveted limited edition hits by incorporating the material texalium, a kind of colored carbon fiber used in sailboats as well as race cars, though perhaps most irreverently as the cladding for all the furnishings in his lavatory including, what is undoubtedly, the world's coolest toilet seat. The first edition featured a Big Bang with a texalium bezel, texalium case and a studded denim strap, which brought a rock and roll luxe edge to the brand's panoply of horological finery. The second edition featured a series of texalium camouflage watches, which were amongst some of my favorite Hublots of all time and sold out (in reality) a hell of a lot faster than a certain notorious steel case collaboration between a venerable Geneva brand and a well known watch blog. But for his third mashup with Hublot, Lapo decided to tap on the ability of one of his greatest friends and one of the key catalysts in the advancement of the sartorial arts and one of the most frequently photographed, 'grammed, regrammed and featured style icons of the new millennium — another dear friend of mine — Luca Rubinacci. Now, to give you a bit of context on Luca, you need to understand that it was his grandfather Gennaro Rubinacci who created the culture and technical underpinnings of Neapolitan tailoring. Rubinacci was enamored with British style and loved the elegance of the English tailoring, but not the restrictiveness and heaviness of the jackets. So, together with his trusty cutter, Vincenzo Attolini he began to remove that which he deemed unnecessary from the internal structure of the jacket, such as heavy layers of padding and lining. He created a shoulder that mirrored that of a handmade shirtsleeve. Spalla Camicia, as it is called, allows for a small armhole to be matched with a large sleevehead to create optimal mobility for the arms and results in the signature soft pleating at the shoulder seam, which has become one of the most recognized sartorial details on the planet.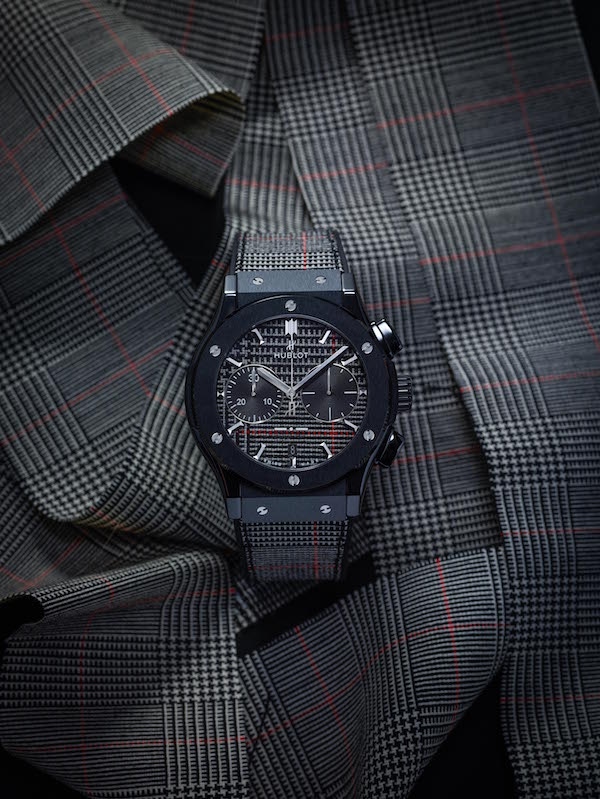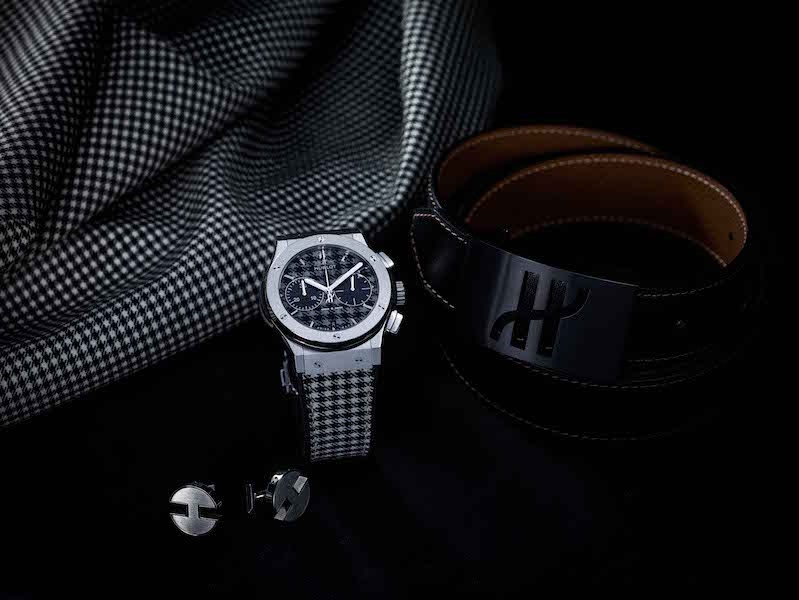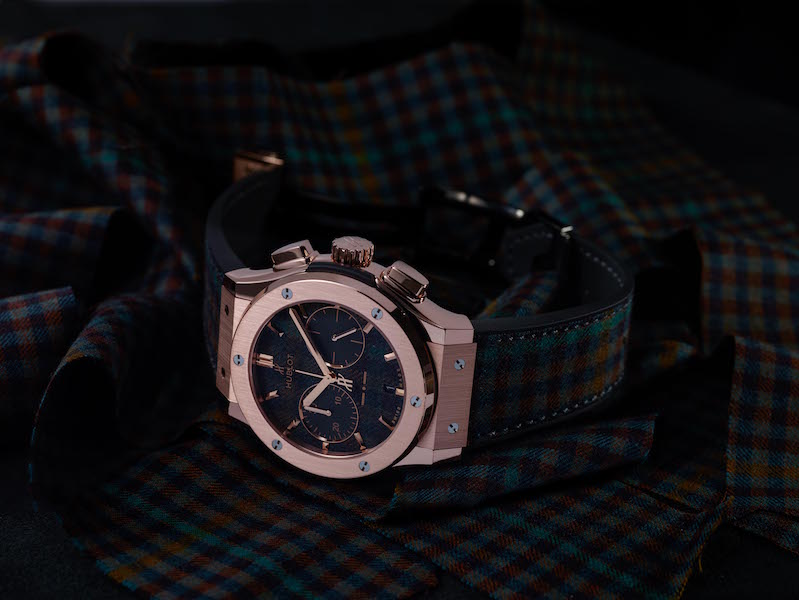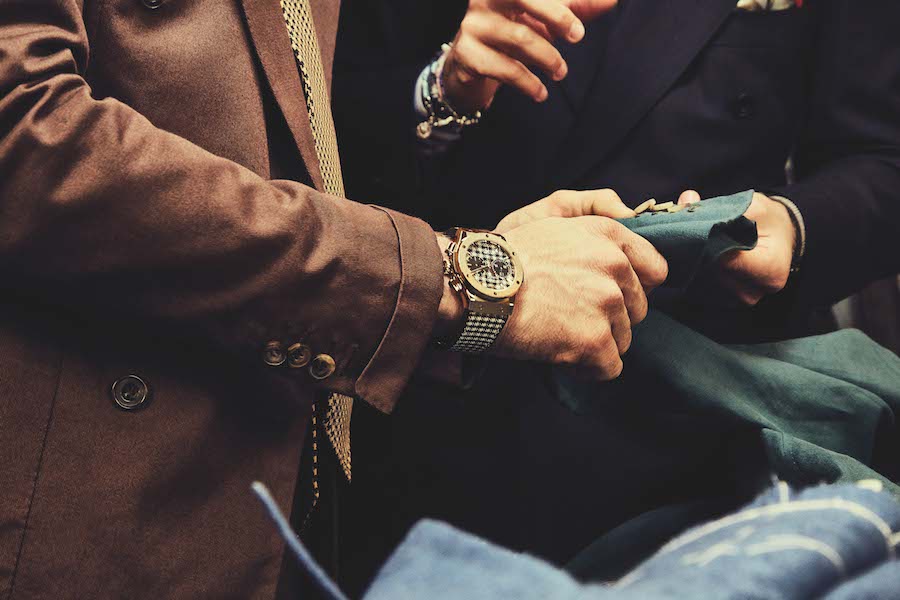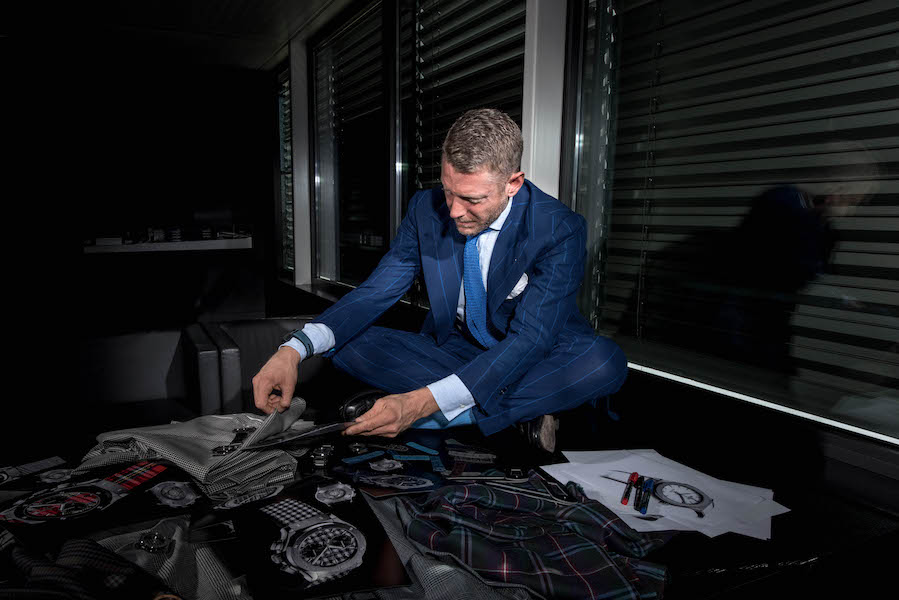 Mariano Rubinacci, Luca's father and Gennaro's son jokes, "In England, they greet each other by shaking hands and so the jacket doesn't need to allow as much mobility. In Italy, we greet each other by embracing each other. We throw our arms around each other and so we need to have a light and soft jacket to allow this." The resulting technical innovations created by Rubinacci including the Barchetta or "row boat" shaped breast pocket and the tasteful addition of a drape in the chest and over the shoulder blades resulted in jackets commonly considered to be "as light as the winds over Vesuvius." Luca Rubinacci, born into the greatest Neapolitan tailoring dynasty, burst onto the global scene thanks to the refined eye of street style photography innovator Scott Schuman. Says Schuman, "The first time, I saw Luca at Pitti Uomo I thought to myself, 'Look at this young guy wearing great tailoring in such a refined and effortless way.'" Progressively, Rubinacci became one of the most photographed and interviewed champions of the revival in sartorial arts. And when he appeared on the cover of the Financial Times' 'How to Spend It', his status as a modern icon was stamped sealed and approved for all eternity. Though, it should be said that his very first magazine cover was that of my title, The Rake. Though, they met through mutual friends you could say that Lapo and Luca were destined to convene. They've always been of one mind in pushing the evolution and relevance of sartorial arts forward. And once they did meet, both individuals empowered each others' creativity immensely. So much so that at one point Frida Gianni of Gucci approached Lapo Elkann to create a capsule collection of tailored garments in homage to his style. The resulting clothes — from the colorful scarves lining the interior of jackets, to the proportion of Lapo's exuberantly broad lapels, the style of his short fitted double breasted coats and even the prevailing color and material palette were nothing more than an homage to the resplendent bespoke clothing created for Elkann by Rubinacci. Says Luca Rubinacci, "We are very united in our desire to define style with all respect to the classic codes but in a way that is relevant to the audience of today." And one particular subject in which the two were the sincerest of co-conspirators is in the championing of vintage fabrics, in particular tweed. Cut to a meeting between Ricardo Guadalupe and Lapo Elkann on the subject of their third collaboration and suddenly Lapo had a flash of inspiration. Elkann explains, "I said to Ricardo, we should do something with fabric. I had seen the collaboration between Hublot and Berluti and loved how they used the signature Vicenza leather for the dial. I thought we should make a dial and strap in cloth because of my passion for bespoke tailoring. I immediately knew who to call." Says Rubinacci, "As soon as Lapo explained the project to me I knew we had to design this collection around the vintage tweed my family collects, which Lapo and I have used for our suits over the years." Says Guadalupe, "In some ways the collaboration we did with Berluti was a truly seminal moment for us, because it showed we could move into the world of fashion with total integrity and great success. Because of Lapo's deep interest in tailoring it made perfect sense that we would work with a tailor and when I learned more about Rubinacci and about how this was the family that was the innovator of Neapolitan style, I thought this fitted perfectly with our spirit of innovation."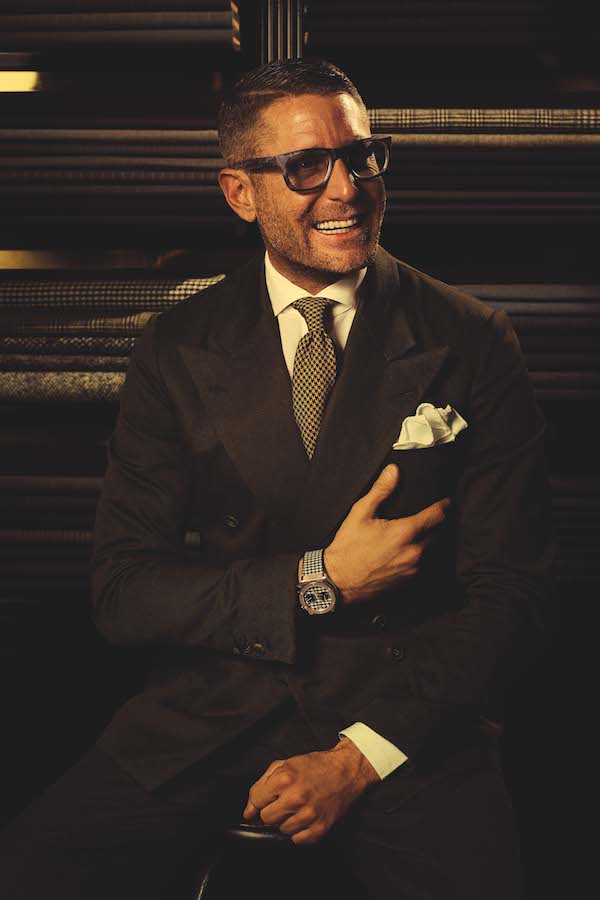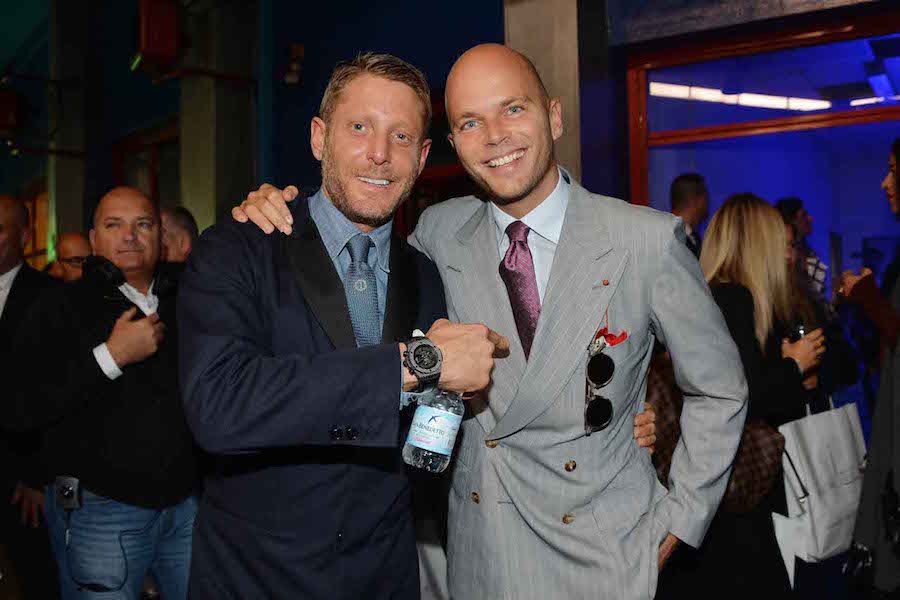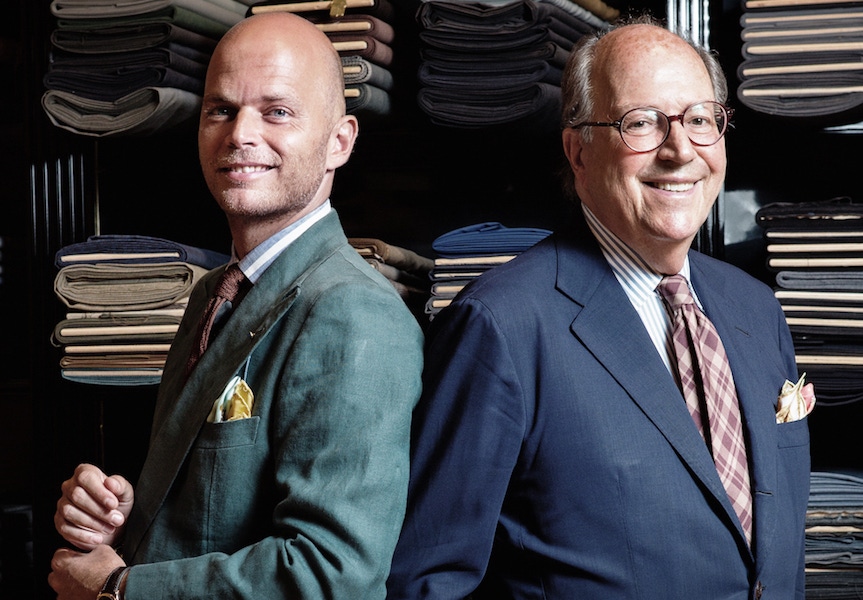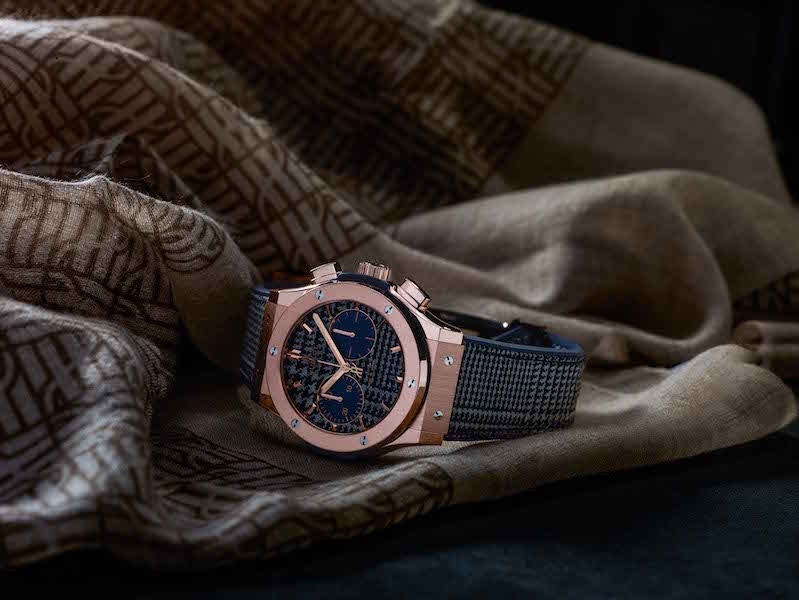 Says Luca Rubinacci, who was sent by his father Mariano to apprentice on Savile Row in his youth, "All three of the parties involved loves to innovate. For Rubinacci, we took the English style but then completely reinvented the jacket to create Neapolitan tailoring. For Hublot, they create fusion — in the way they combine Swiss watchmaking tradition with modern design and materials — and with Lapo, he embodies all of his family's incredible history but creates his own style to bring a unique design vision through his company Italia Independent to the luxury world." Says Elkann, "The resulting watches are great. I chose the Classic Fusion platform, which is more elegant than the sporty Big Bang, because I thought this complimented the use of vintage tweed perfectly. Together with Luca, the designers from Italia Independent and Hublot we selected what we felt were the most iconic tweeds from the Rubinacci archives. But it was interesting in that because the scale of the watch is much smaller than a jacket, we had to think about patterns where you could see the repeat even in these reduced dimensions. The six patterns we arrived at, I felt, were really a vibrant expression of modern sartorial style." Says Guadalupe, "We all loved that these fabrics were from the Rubinacci vault in Milan. Some of these are many decades old. The idea that we could give these fabrics a fresh new relevance — in the way Lapo and Luca are giving Neapolitan tailoring a fresh new relevance — is a great statement about how true style is eternal." Says Mariano Rubinacci, "These watches are really wonderful because they show that just in the same way Hublot can cross many universes, Rubinacci can also move into new worlds. It's important because people think of a tailor as being limited by a vocation that crafts clothes. I think what Luca has shown together with Lapo and Hublot is that today there are no limits to what a tailor can be and because of this I think the future can be very bright."
Technical Specifications
Classic Fusion Chronograph Italia Independent Titanium
45mm Hublot Classic Fusion case in titanium fitted with the HUB1143 calibre, automatic chronograph movement; dial and strap details include one version in authentic fabric from a Rubinacci "Houndstooth" suit with black counters (100 pieces) and a second version in authentic fabric from a Rubinacci "Prince of Wales" suit with blue counters (100 pieces).
Classic Fusion Chronograph Italia Independent Ceramic
45mm Hublot Classic Fusion case in ceramic fitted with the HUB1143 calibre, automatic chronograph movement; dial and strap details include authentic fabric from a Rubinacci "Tartan" suit with blue counters (50 pieces) and a second version in authentic fabric from a Rubinacci "Prince of Wales" suit with black counters (100 pieces).
Classic Fusion Chronograph Italia Independent King Gold
45mm Hublot Classic Fusion case in King Gold fitted with the HUB1143 calibre, automatic chronograph movement; dial and strap details include authentic fabric from a Rubinacci "Tartan" suit with black counters (50 pieces) and a second version in authentic fabric from a Rubinacci "Prince of Wales" suit with blue counters (50 pieces).