The Rake's Guide to Winter Accessories
Winter accessories are not all about functionality. Yes, they'll keep you warm in the big freeze, but they can also provide a useful injection of colour.
You never quite escape the practicalities. As the temperature plummets and the mornings become a symphony of ice and fog, you'll want a few winter accessories to keep you warm. But that doesn't mean you can't have some fun along the way. Clothes are like meals: you can't do without them, but they are more than merely a pragmatic requirement of life. They can be bland or memorable. Sometimes it's the whole composition, sometimes only a little detail that charms the eye or tongue. The ones that stick in my head most connect me to a certain time or place. Linen all summer in Paris. The tie for a successful job interview. My first proper tuxedo. It can be a sense of glamour, or the deliciously mundane. Vintage champagne or train station coffee. A perfect bagel. Oranges. You remember the thing—sometimes that's all you remember—but you know deep down that it's the people and places that matter most, and our tastes are just our ways of praising them. Forgive me if I'm getting whimsical (I am about to espouse the merits of winter accessories after all), but insulation will be mandatory in the coming months, so you'd be well-served to choose something that stands out. Take a risk or two with your winter accessories. Whatever else happens, you'll be far less likely to leave them in the back of a taxi if they're of a bold hue. Here's my guide to memorable cold-weather kit.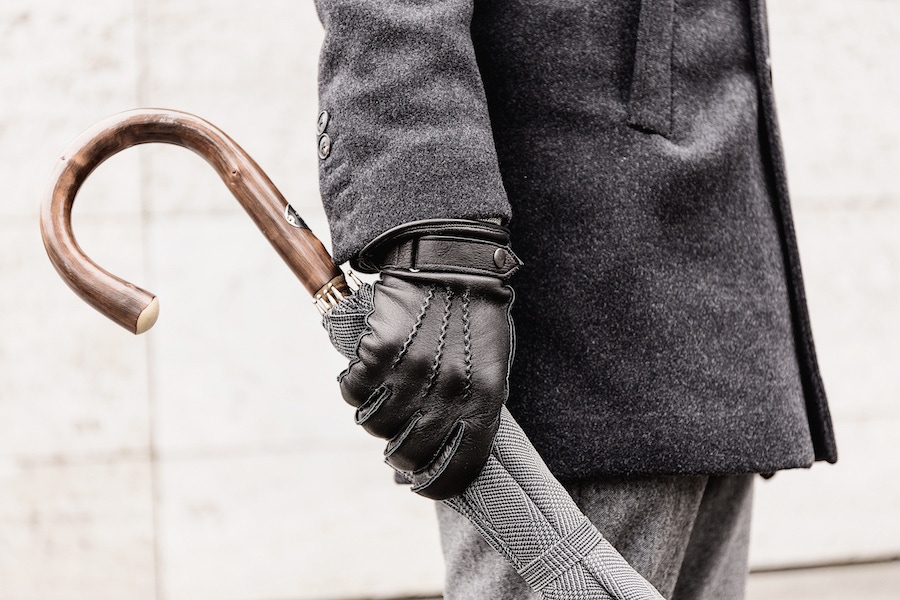 Scarves add extra colour and warmth without the weight of another whole layer. They can be worn prominently or just to peek out from under a coat. Asides from ties, scarves are arguably the only real opportunity for men to wear strong patterns in a traditional wardrobe, unless of course you moonlight as a court jester. If that sounds appealing (ties that is, not jesting), you'll want to look at this season's offering from storied
English shirtmaker Budd
. There are solid-colour scarves in dense, ribbed Loro Piana cashmere, but the real stars are the madder silk paisley pieces. The silk is finished in Macclesfield in the original way: screen-printed and dye-dipped using traditional, earthy colours, producing intense tones and a distinctively matte, chalky hand. The patterns are shimmering and bold. Most strikingly, they're huge: cut from hefty 40oz silk and intentionally oversized. I'm particularly drawn to the
green model
, but it's a strong statement in every colourway, whether worn with a suit and overcoat or over a Shetland sweater and jeans. If you prefer something a bit less busy, consider one of the
solid-colour scarves from Anderson and Sheppard
. There are plenty to choose from, but my favourites are the hand-woven cashmere model, loomed and dyed in Nepal in a range of perfect autumnal tones. It's so big they call it a shawl, but airy and light compared to its industrially-made cousins. In
gold
it sits perfectly with navy and olive outerwear; in
red
it's the natural complement to any tone of grey. Or if you have formal events on the horizon this winter, look to the hand-finished
black cashmere option
from
Scottish stalwart Johnstons of Elgin
. A good pair of gloves are a trusty companion. Like shoes, a good pair made from traditional materials will last for years. For that reason, it's well worth picking something that will make you smile every time the cold weather sets in. A subtle option is these British-made
suede shearling gloves from Udeshi
in espresso. Like a suede penny loafer, they are unassuming but elegant. At a distance they don't seem out of the ordinary, but as you put them on you'll notice the extensive hand-sewn details. If you want sometime a little more unusual, take a look at the distinctive full-grain
Carpincho leather model
from German leather specialist Dalgado, or try Neapolitan
glovemaker Omega's tough but flexible cashmere-lined peccary leather designs.
Try their classic sporty
tan pair
for a casual look, or go full peacock with the
yellow
option. Finally, for smooth refinement, look to Parisian tailoring legend Cifonelli's
soft black calfskin gloves
, lined in silk.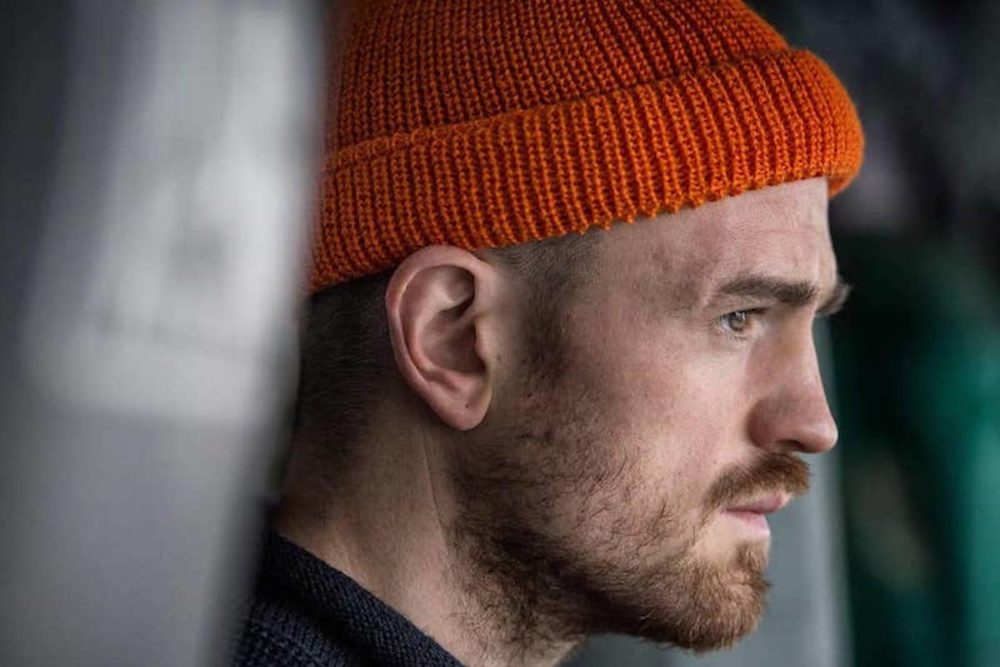 Perhaps the most diverse category of winter accessories is hats. Like anything that sits on or around the face, the choice is a bit more personal. When you find the right piece it becomes almost part of your character. The most versatile, accessible option is a knitted cap like this
navy cable-knit
from Drake's, a
ribbed cashmere
version from Budd, or the brightest of woollens, Heimat's brilliant
'rescue orange' mechanic's hat
. A little higher up the hat hierarchy is the flat cap. This one's not for everyone: every time I try them, I look like a trainee judge at a sheepdog trial, but a close friend of mine exudes mid-Atlantic charm in his. If it works for you, consider Paul Stuart's cap in beautiful
Donegal herringbone tweed
, or go for a bit of continental luxury with the
wool flannel option
born of the Rake's collaboration with storied mill Vitale Barberis Canonico and Italian hatmaker Cappellificio Biellese. At the top of the pyramid, of course, is the full felt fedora: look no further than a London hatmaker with three centuries of experience:
Lock and Co. of St. James
.