WOLF: Wound up The right way
WOLF make it possible for centuries-old treasures to live side-by-side with exquisite new designs in their time-honoured watch winder and watch rolls.
2034 will be a big celebration marking the bicentennial of
WOLF's
inception. They're not quite there yet, but when they reach that milepost, they will enter a very exclusive club of heritage firms. Founded by silversmith Phillip Wolf I, the company was created when the entrepreneurial German discovered that his silver pieces sold especially well when presented in beautiful boxes. Spotting a niche in the market, he focused his attention on crafting luxury storage solutions for jewellery, watches and other treasures. Simon Philip Wolf, the fifth generation of the Wolf dynasty is now at the helm. In 1988, he left London for the United States, and his since gone onto to fully establish the firm in the American and Canadian markets. The family have never been averse to exploring new territory. In 1905, Phillip Wolf II moved from his native Germany to Sweden, becoming a master in the tradition of box making, which would later yield a Swedish Royal Warrant. However, it was in the 1960s, that
WOLF
made the most headway. Setting up a factory in Llanelli, South Wales, they were quickly showcasing their inventions in the iconic Selfridges store, London, whilst they also traded from a very smart premises at 35 Old Bond Street.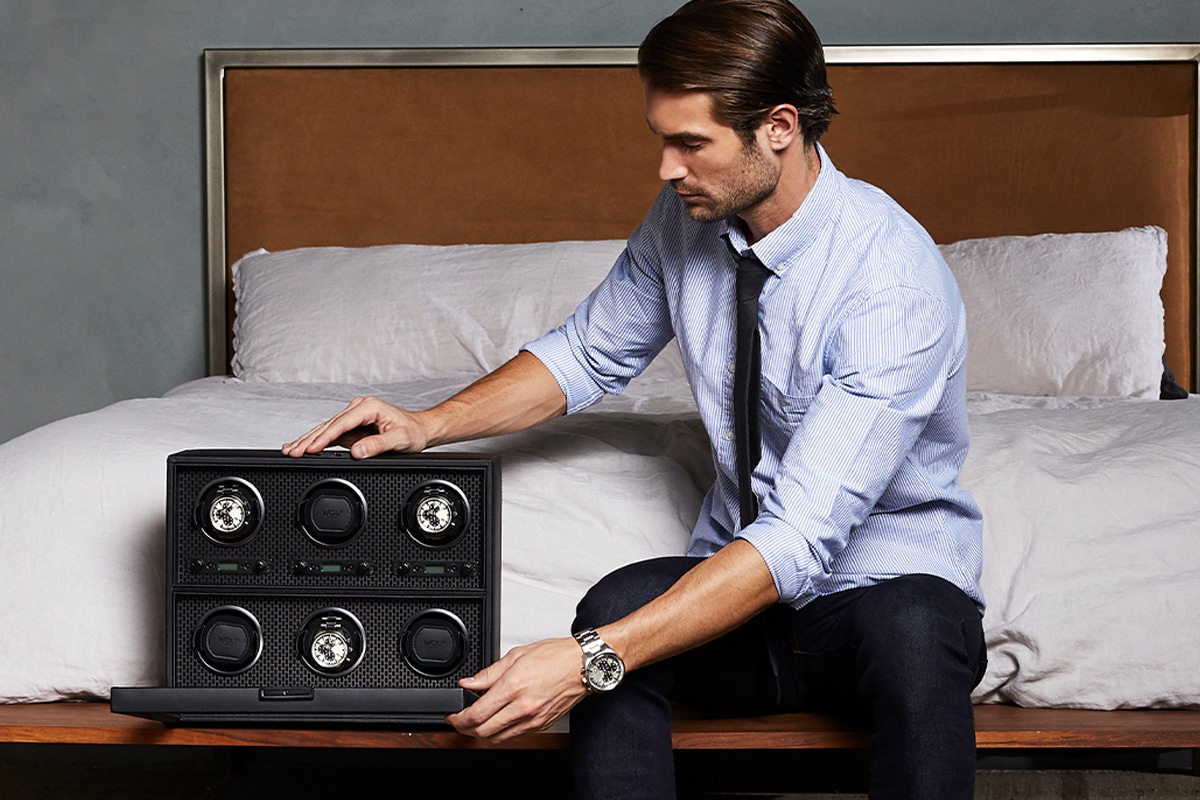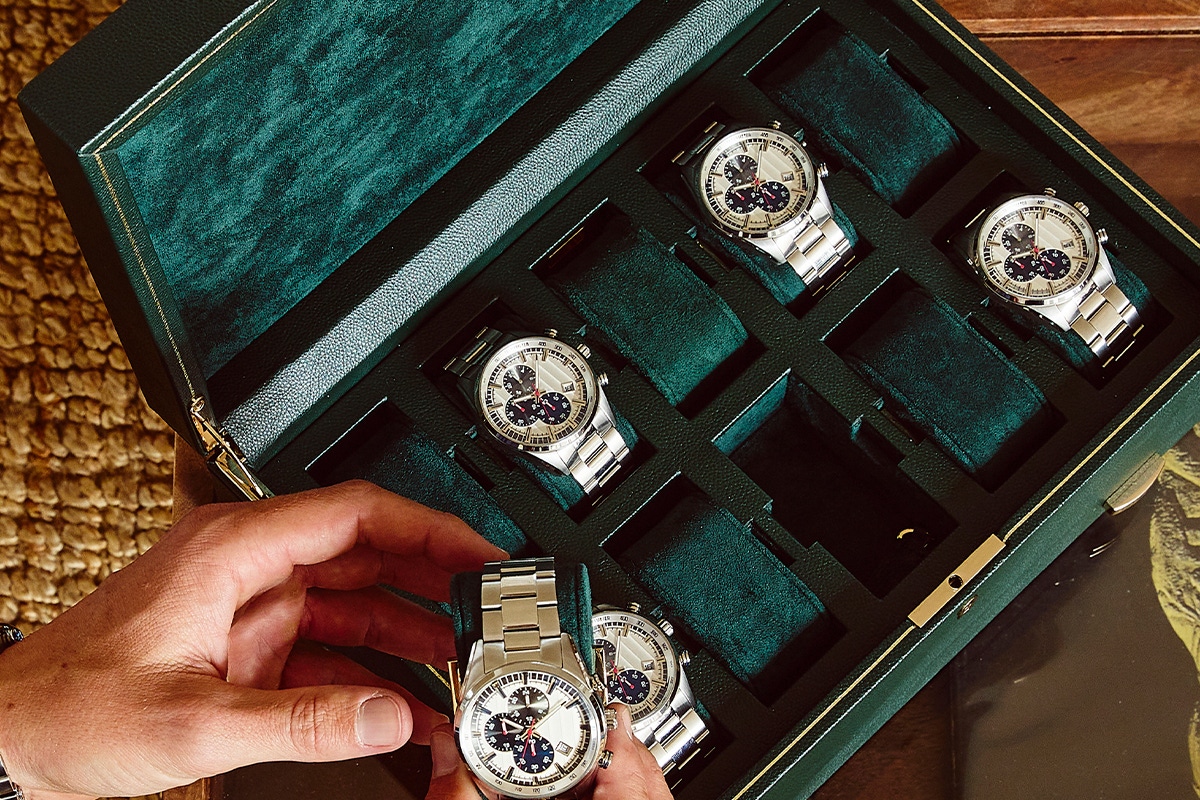 There is hundreds of steps that have to be perfectly executed in a
WOLF
masterpiece. Simon Wolf is very involved in the design process, starting with identifying the best materials. Made from copper-plated steel, which is laser-cut into clean, sleek lines for a bold and modern finish, the axis four-piece winder not only embodies cutting edge-design, but is a beautiful example of the quality of materials that they have cut and lined to form a technical and visually elaborate work of art.
WOLF
also uses patented technology to count the rotations of the axis of your watch in order to guarantee precise turns per day. In either powder-coated steel, copper-plated steel or vegan leather,
WOLF's
watch winders come in various shapes and sizes. From single watch winders to eight-piece models, they have an extensive range to suit a broad spectrum of watch enthusiasts.
Whether used for storage in the home or when travelling, the usefulness of a high-quality watch roll cannot be overstated. Stylish and classic, their Blake watch roll crafted from smooth leather has space for three watches. Alternatively,
WOLF's
Navigator range are comprised of luxury versions featuring the world's greatest and most stylish travel destinations. With high-quality watch trays, wallets, and cufflink boxes,
WOLF
really are the go-to brand to safeguard your valuable possessions in decorative-yet-technically advanced boxes.