Yuri & Yuri: The Beat Goes On
Yuri & Yuri continue to explore the zeitgeist of different subcultures by fusing traditional Savile Row techniques with highly creative and forward-thinking designs.
Creeping into the consciousness of every Yuri & Yuri collection is the rhythm of free-wheeling adventure. One of the least parochial designers in menswear – with a unique ability to fuse the traditionalism of Savile Row with avant-garde ideas, Yuri & Yuri continue to explore the zeitgeist of different subcultures. Whereas previous collections have referenced the Beat Generation, none tallies so overtly with Jack Kerouac's novel On the Road – as their new winter style compilations. "Nothing behind me, everything ahead of me, as is ever so on the road." In alignment with Kerouac's famous travel quote, you get the feeling there's a desire to unshackle themselves from the stringent themes of society. Known for their visually surreal dressing gowns and knits, and tailoring federating Hollywood's golden-age with bohemian chic, they've so far avoided light-hearted designs. And it continues, notably with an enigmatic black and green mélange double-breasted Hayward jacket. Crafted entirely by hand using a soft Italian flannel, its foggy and dark texture actually gives it tremendous presence. Featuring swooping lapels – a strong shoulder line, high armholes and supressed waist it benefits from Yuri & Yuri's bespoke-like approach to ready-to-wear. Named after the legendary 'showbiz tailor' Douglas Hayward who was a seminal figure in the explosion of the '60s, this jacket and matching trouser are the result of a forward-thinking attitude.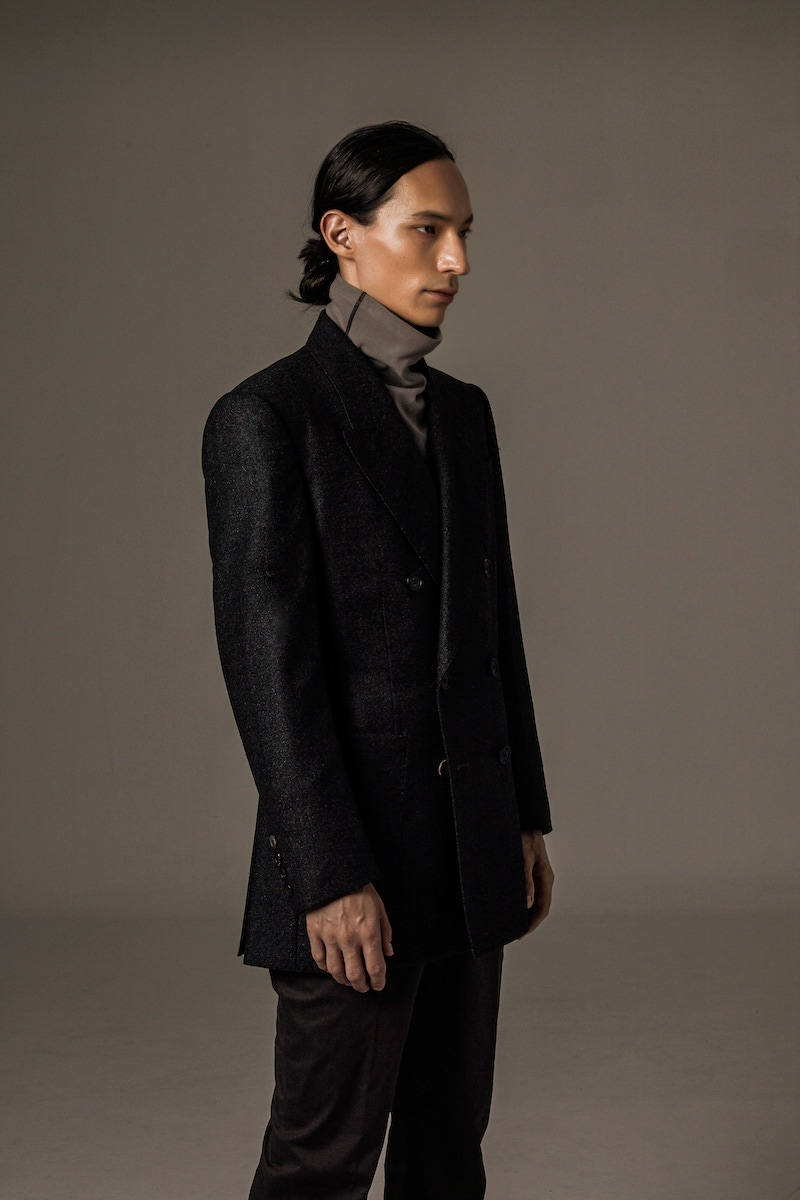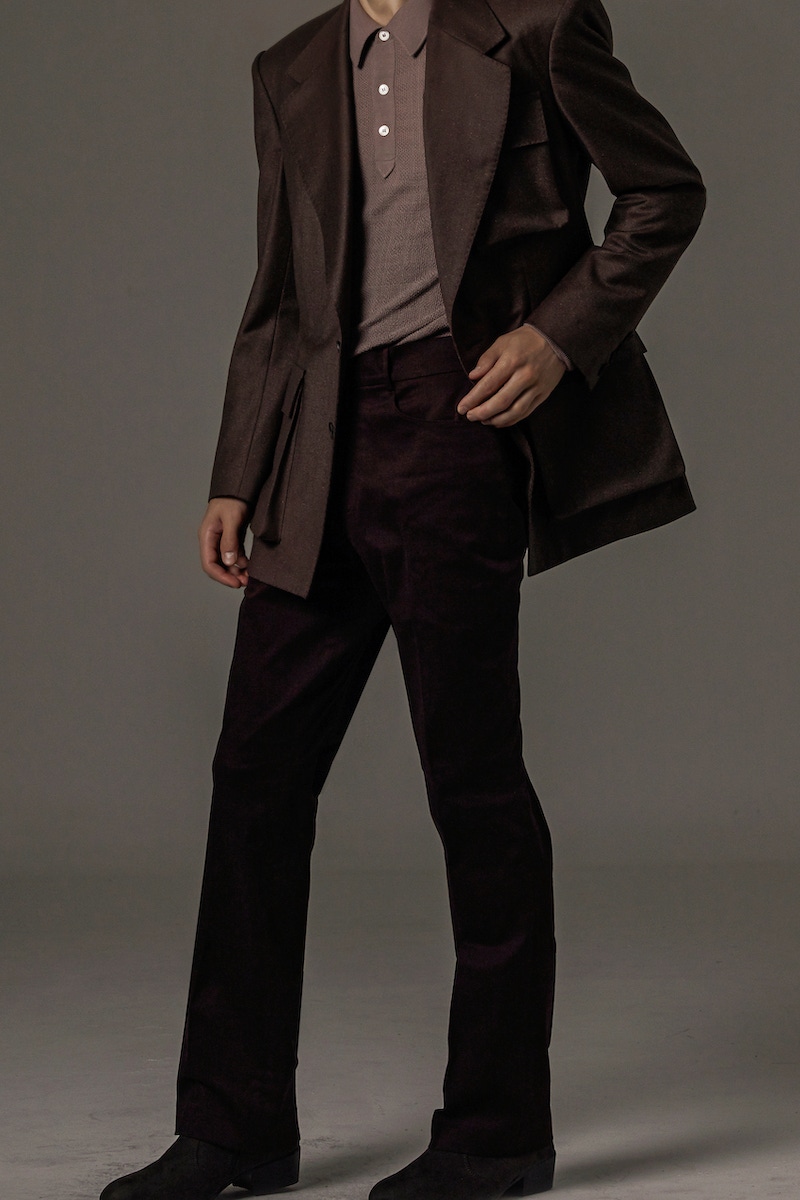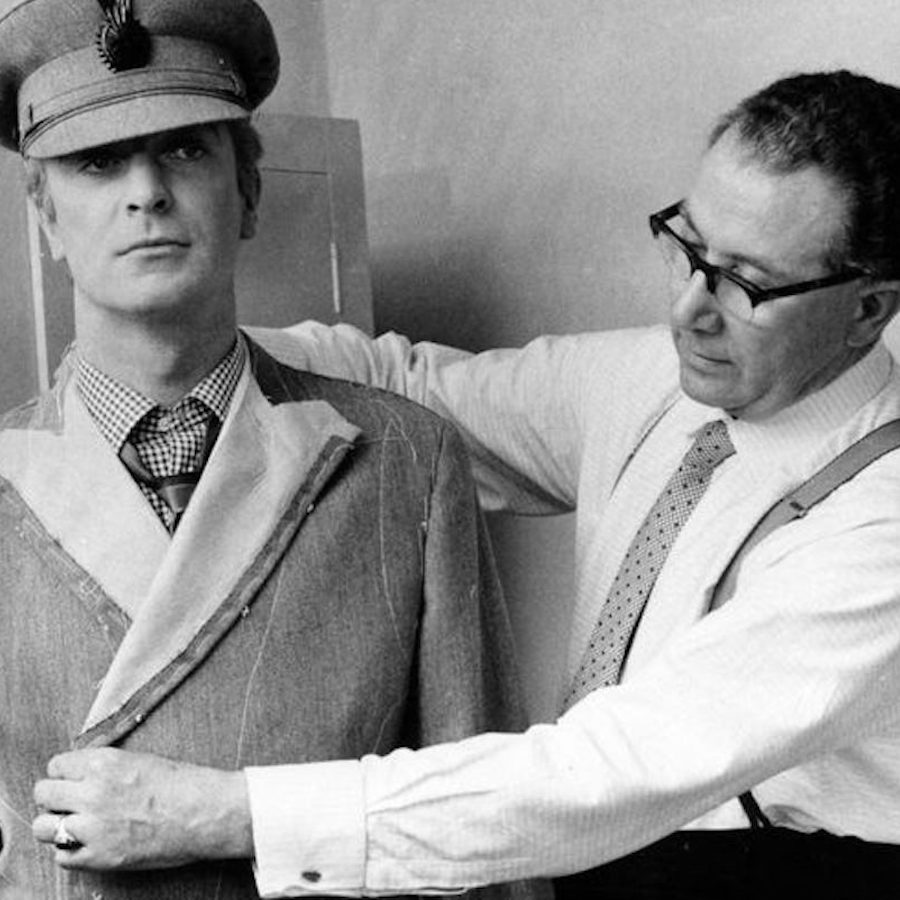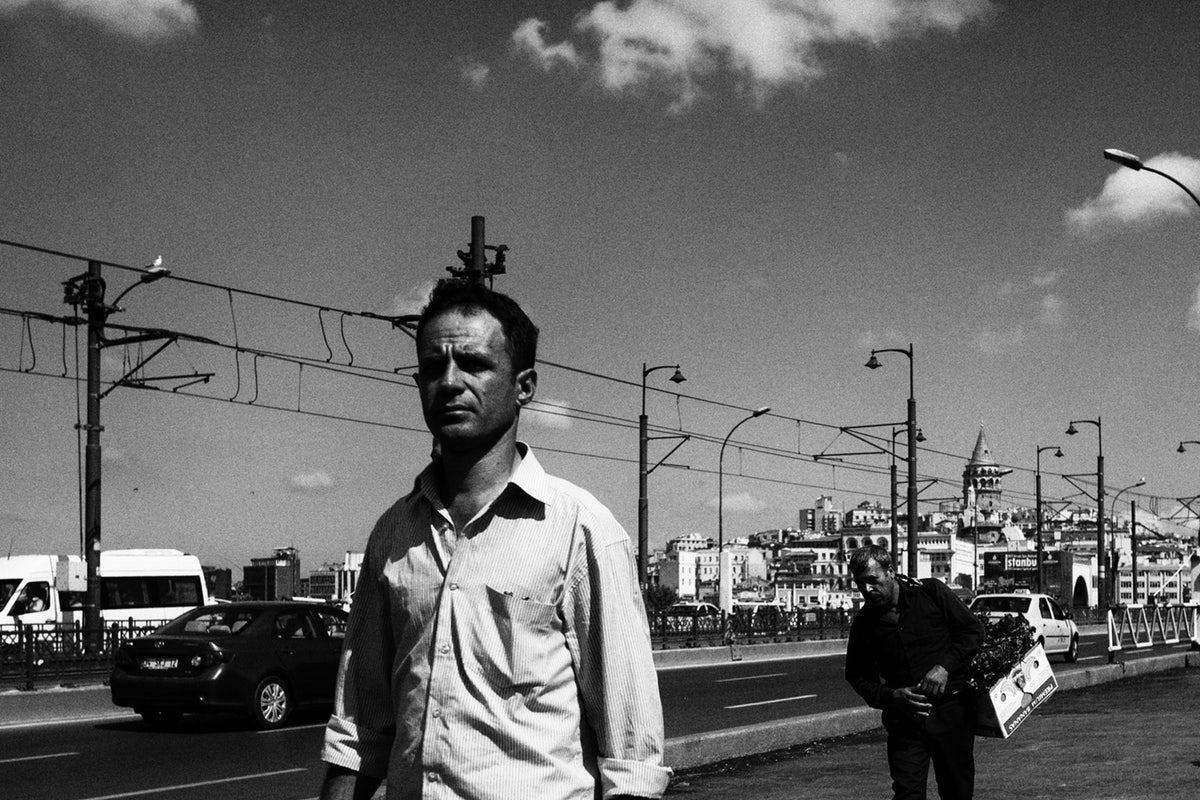 Garments initiating some form of visual deception is a theme that historically the firm have explored. The Beat movement blended disparate elements of surrealism, jazz, and post-modernism into its own unique modes of expression. In reality it's a spiritual pathway with an open ending, which perfectly transcends in their decision to introduce a tie-die shirt in the realms of sartorial menswear. Crafted in-house by hand from ultra-soft cotton the outcome is a masterstroke. Aptly named the Kerouac shirt, it features a camp collar – which has the terrific ability to diffuse the formality of a tailored jacket. A refined and jazzy creation, it earns the accolade of being a year-round shirt. One major plus of tapping into the Yuri & Yuri stylistic sphere is that you end up with something totally unique. Aubergine and green fleck tones featuring corn weave stripes and tone-on-tone contrasting edge bands is what you will see on their Ginsberg cardigan. Again, chiming with the countercultural views of the Beat movement in terms of appearance – a soft and durable Italian wool has been used to give it the ultimate balance between comfort and style.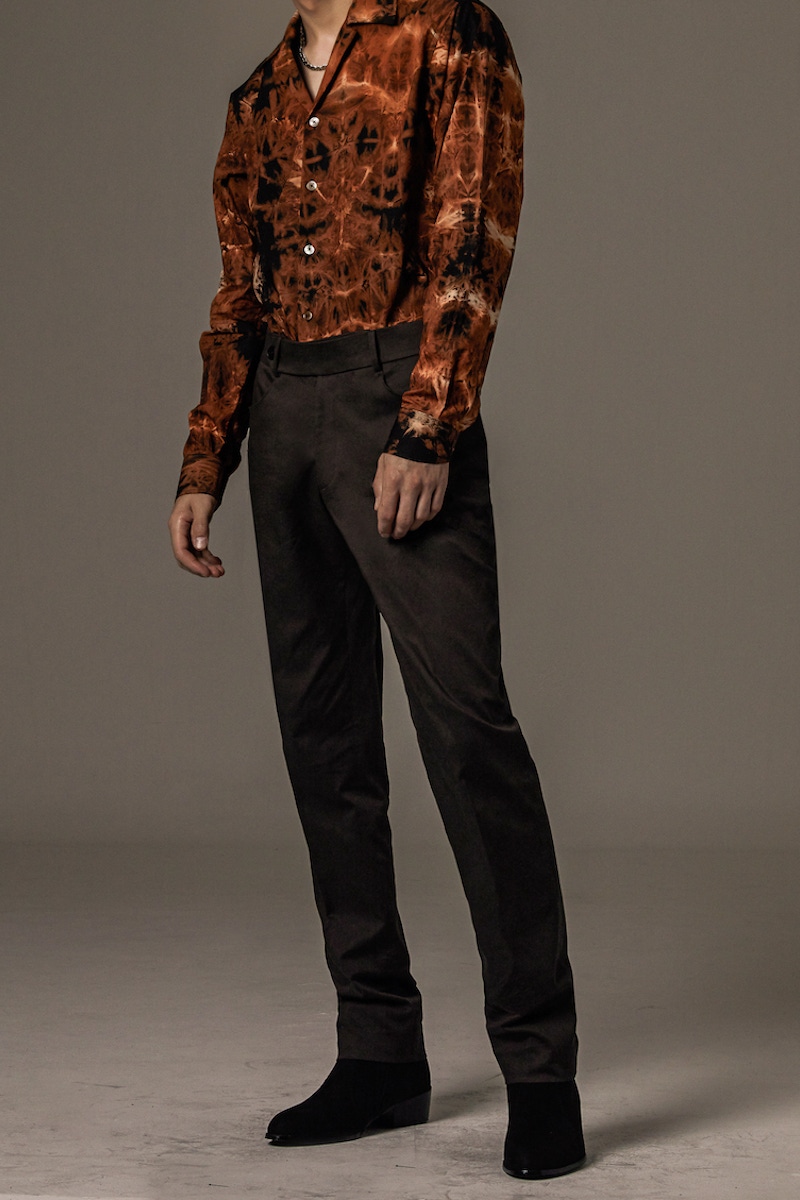 It seems as though most luxury fashion houses and artisanal menswear brands have stamped their own mark on the trusty herringbone coat this year. Having made inspections into the herringbone coat market – Yuri & Yuri's attempt is certainly one of the most impressive. Double-breasted, its oatmeal herringbone colour and texture oozes quality and originality. Finished using real horn buttons, gauntlet cuffs, and reinforced patch pockets, this classic overcoat will see you through even the harshest winters. What is so special and unique about a tailored herringbone overcoat is that because of its slightly rugged texture – it has the ability to cap off a three-piece suit in style and an outfit consisting of jeans and knitwear. Named the Monteef cardigan the design is a sort of hybrid between a cardigan and long-sleeved polo shirt. Featuring real mother-of-pearl buttons, reinforced collar and deep waist, it is a great layering option underneath the overcoat.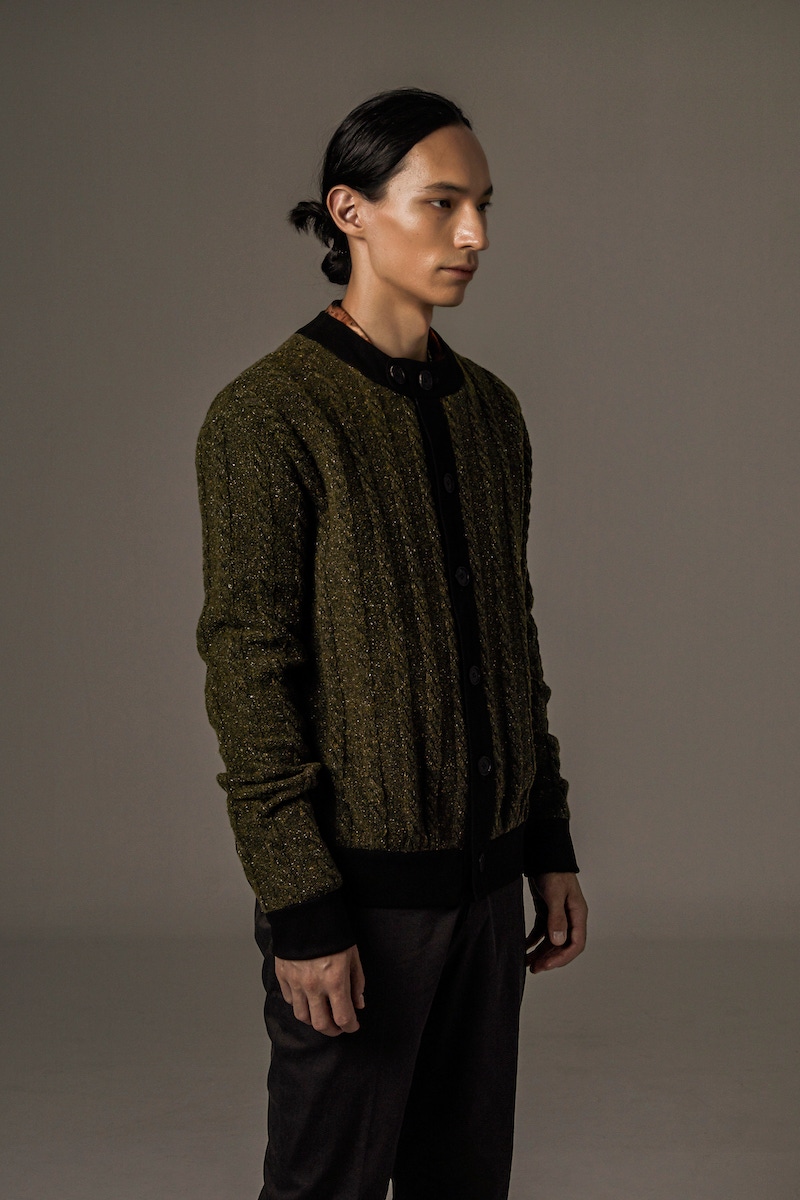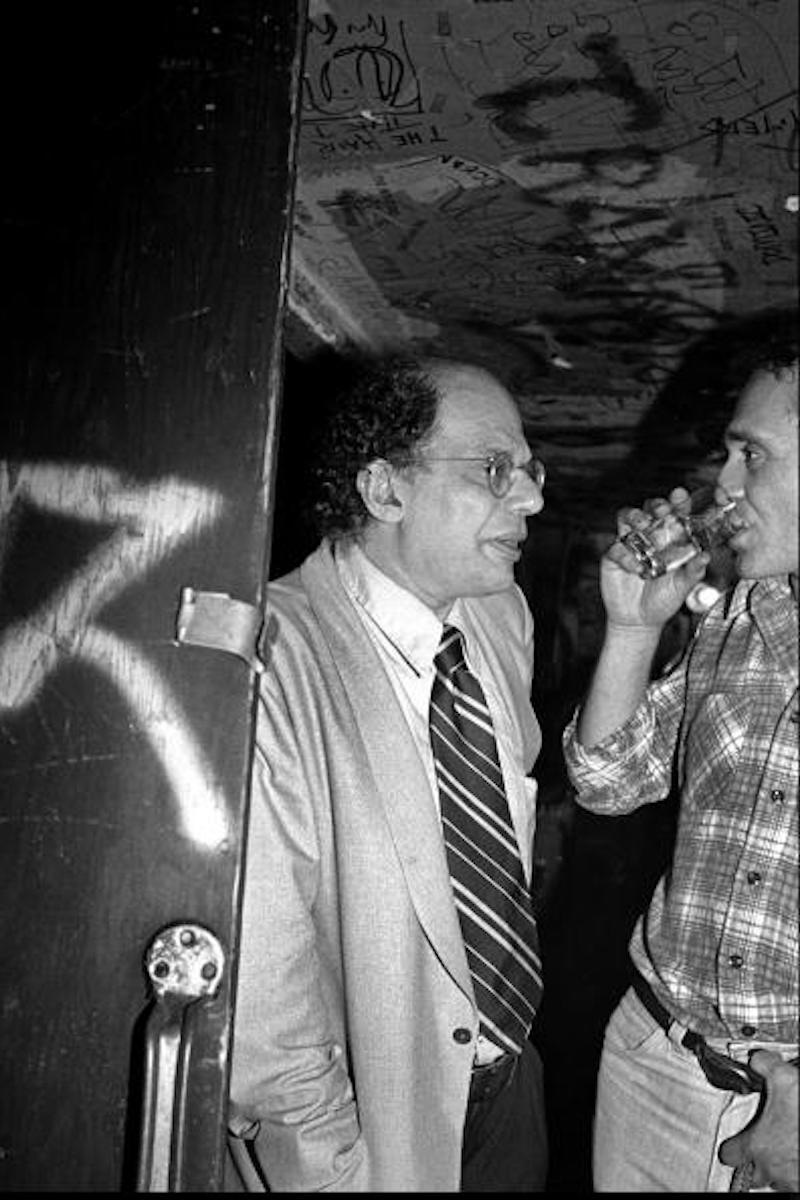 Elsewhere, and in keeping with their theme of mottled textures, the new round neck Perry jersey with inverted rib has heaps of character. It tucks in neatly to tailored trousers, and because it's rendered in ultra-soft Merino wool it is extremely cosy giving you license to wear on its own when there's no frost. Every season Yuri & Yuri manage to positively surprise the tailoring establishment. They have delved into a unique style orbit, that is not only compelling but full of panache. Again, we wait in suspense to see what they produce next.