A Sundowner with Josh Whitehouse
Answering some of life's most pressing questions, Josh Whitehouse opens up about happiness, a sense of wonder, and why there's no time for regrets—not at his age, at least!
It just feels like there aren't enough thoughtful polymath types these days. Josh Whitehouse, however, may prove to be an exception. Although more famously known for acting roles, Whitehouse is a talented musician and artist. He's a naturally self-confessed deep thinker—motivated by the curiosity for fascinating projects that allow him to self-express through whichever metier he employs. Answering some of life's most pressing questions, Josh Whitehouse—the Modern Polymath—opens up about happiness, a sense of wonder, and why there's no time for regrets—not at his age, at least!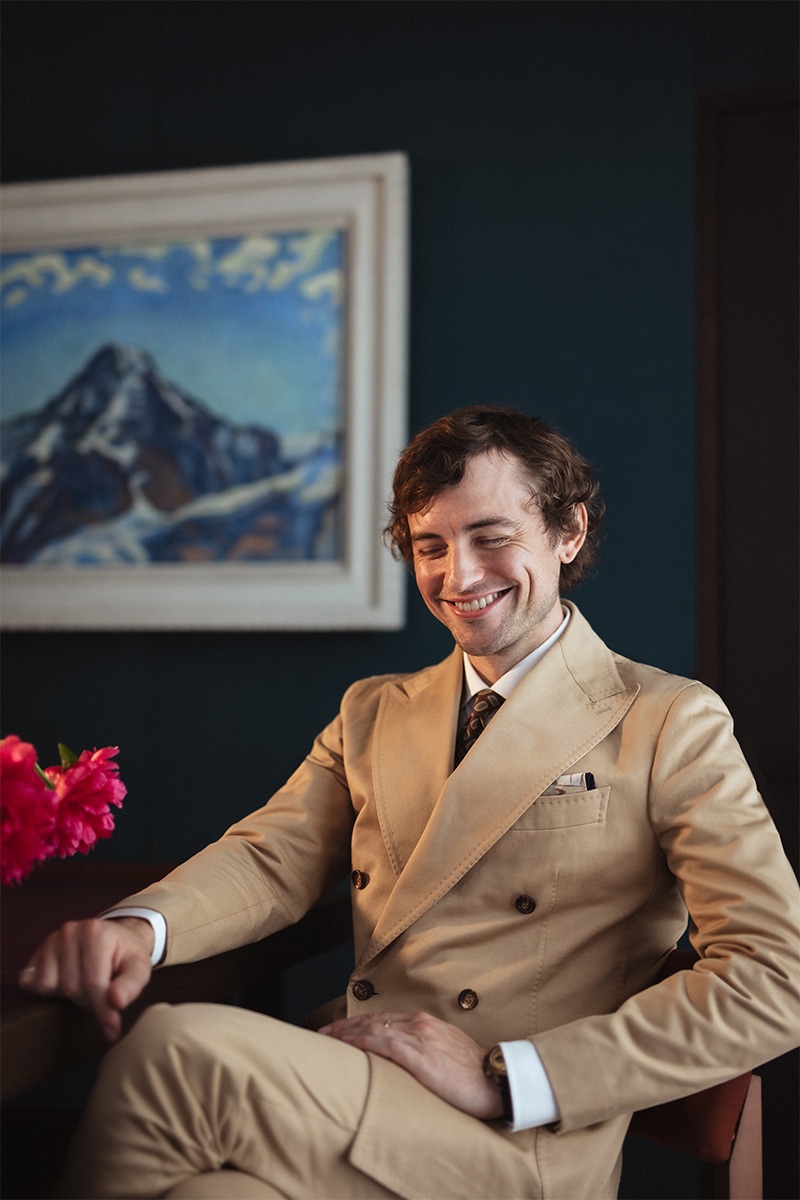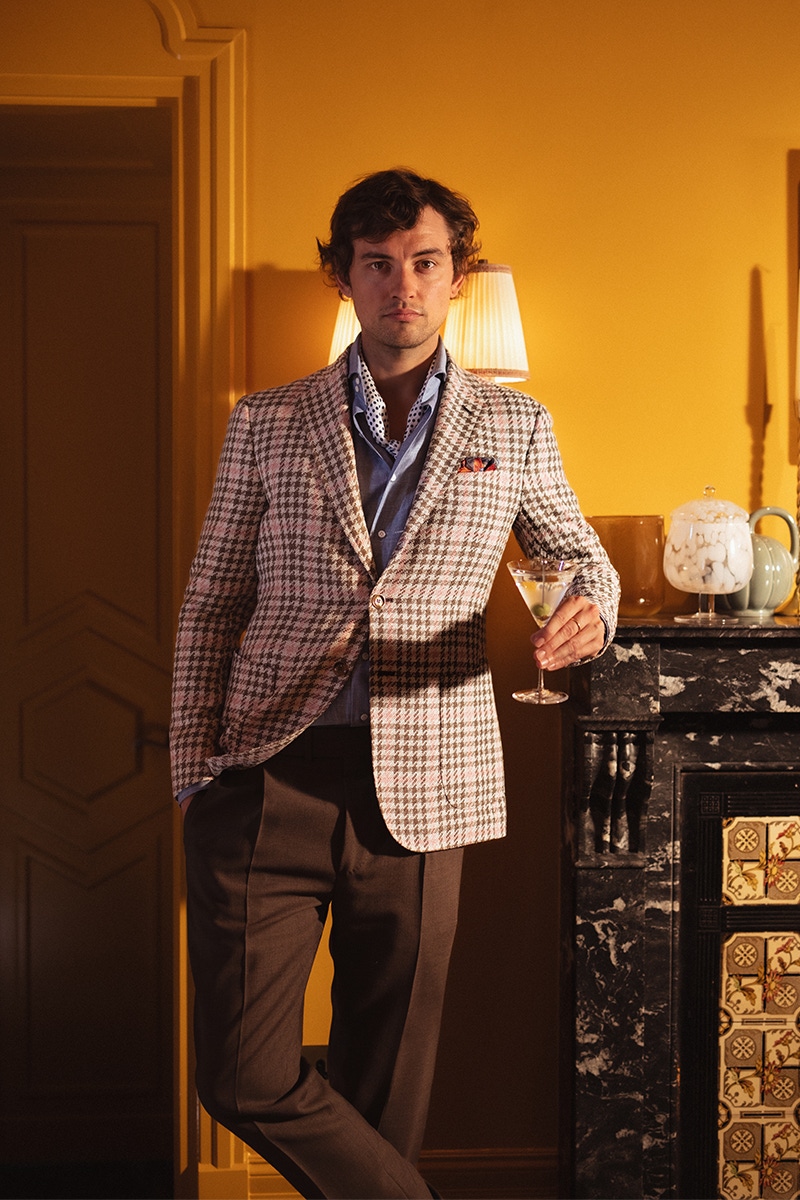 How do you define happiness?
I define happiness as the joy of being without thought or question. Finding peace in the day-to-day without getting stuck in negative cycles of thought, or questioning yourself. I suppose I would define happiness as full acceptance of yourself, your feelings and emotions, and the life around you—be it good or bad. Happiness and contentment is in the eye of the beholder and while it can be hard to grasp there are glimmers of it everywhere. 
What are you frightened of?
Getting things wrong. 
What do you dislike about yourself?
I often break my own golden rule for happiness and get caught in spirals of anxious thinking.
What is a trait in others that you dislike? 
Thoughtlessness. 
What is a trait you admire most?
People who care. People displaying their talent and killing it. And I can't help but love the person who knocks out the idiot without thinking twice…when it's needed. 
Who do you most look up to?
Mothers and Fathers. 
What's your biggest luxury?
All five senses! But if we are specifically talking about indulgence, then I never go too crazy. I like a nice steak and a bottle of red wine. I'd rather spend it on music equipment than anything else, though. 
What is your current state of mind?
Constant wonder, mild crisis mixed with fiery determination. All the human emotions. Trying to hit full potential, I feel like a caterpillar who's been in the cocoon and it's finally starting to crack open. 
Which word or phrase do you use too much?
"Help me help me!! Somebody! Please! They took the keys!" Only joking. I'm not sure! I say the word "nice" an amount that is enough to mildly irritate myself.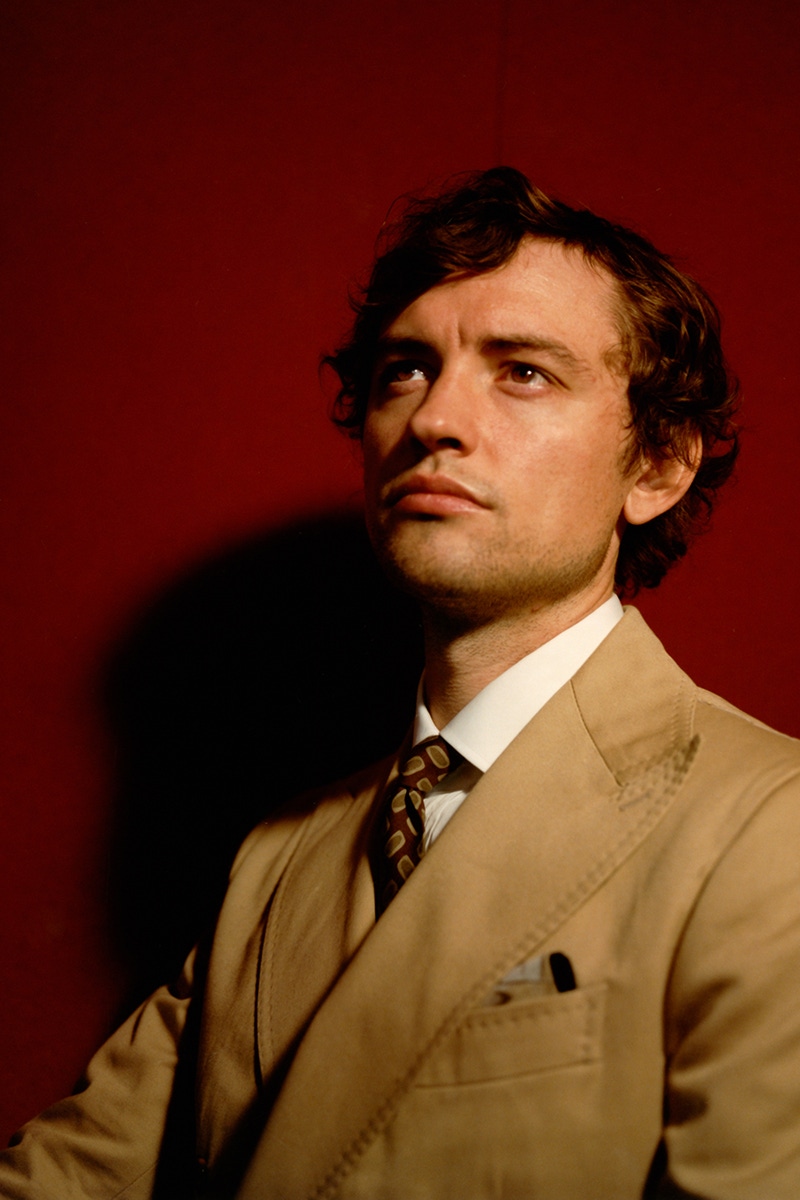 What talent would you most like to have?
Backflips on a tightrope or any kind of cool gymnastics.  
What would you change in yourself?
I'd like a new spine and an entire new back to be honest. I think I've spoiled mine. 
What is your greatest achievement?
Working as an actor. 
Where would you like to live?
In one place, ideally! I'm always moving. LA or London but I'll admit I am at a "middle of nowhere curious" point in my life.
Favourite possession?
My laptop. 
Favourite pastime?
Making music or animations. 
What fictional character do you admire the most?
Just William [of the Richmal Crompton stories].
Who are your greatest living idols?
Tom Waits.
What is your greatest regret? 
I'm too young for those 
What's your Golden Rule?
Keep your head down and keep working. Earn your dreams even if there isn't a job application. Be kind and carry on. 
This interview was conducted pre-union strike. 
Photographed by Brandon Hinton
Styled by Jimi Williamson
Assisted by Tegan Harding
Location courtesy of Mount St. Restaurant
Josh wears full look by Stile Latino; loafers by Stefano Bemer; Bellytanker by Bell & Ross.