From Agnelli to Elkann – Italy's Most Irresistible Summer Car
Jared Zaugg was all smiles when taking delivery of his Hertz car rental in Italy recently. Ferrari? No. Lambo? Not a bit of it. Try a FIAT Icon-e...
Every bystander we passed, young and old, broke into smiles and many waved, but it was the cyclists pedalling by in their Giro d'Italia-style outfits that responded most enthusiastically. "Ciao!", "Che bello!", and the universal OK sign, were reactions proffered by each and all. It was completely understandable. Because looking at this car is like looking at a puppy. Who wouldn't smile and want to pet it? In fact, if this little automobile doesn't instantly cheer you up, then something's seriously wrong. I'm in Puglia, on the boot heel of Italy, driving along the Adriatic coast in what is easily the most irresistible car on the planet: the FIAT 500 Jolly Icon-e Spiaggina. Part of the Selezione Italiana Collection by Hertz, this little motorcar is the brainchild of Garage Italia. While it's brand new, it's also old, and it's this historical story that is a large part of its enormous allure. Back in the 1950s, legendary FIAT scion, international playboy and immortal style icon, Gianni Agnelli wanted, as the tale goes, a ship-to-shore car on his yacht as he cruised the chic towns of the Mediterranean. So he chose a diminutive, lightweight FIAT (which stands for Fabbrica Italiana Automobili Torino, in case you wondered) 500 and had Ghia create what would become the archetypal Riviera car – the Jolly Spiaggina. With no doors or roof, and fitted with wicker seats to accommodate wet swim suits, it became an instant icon.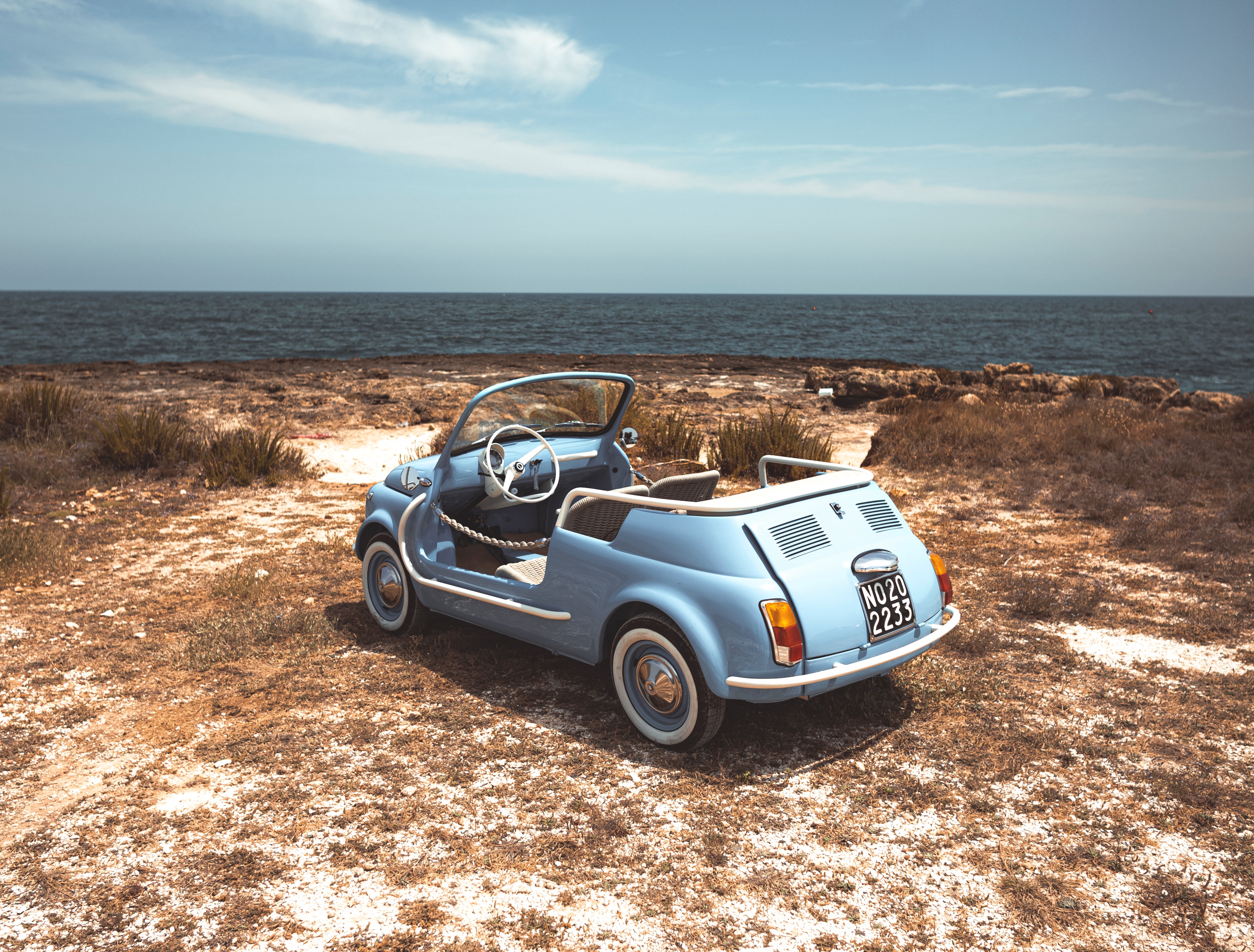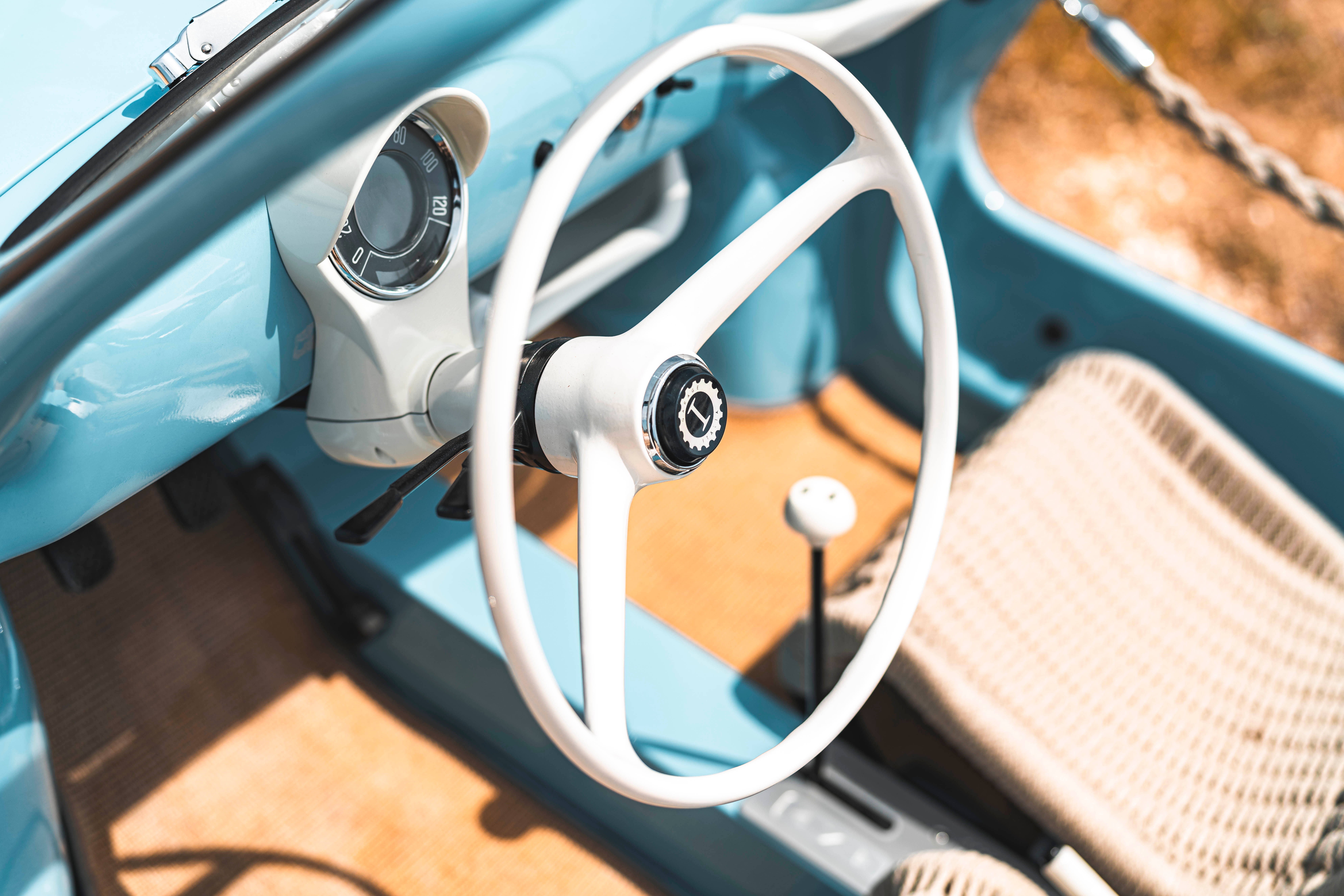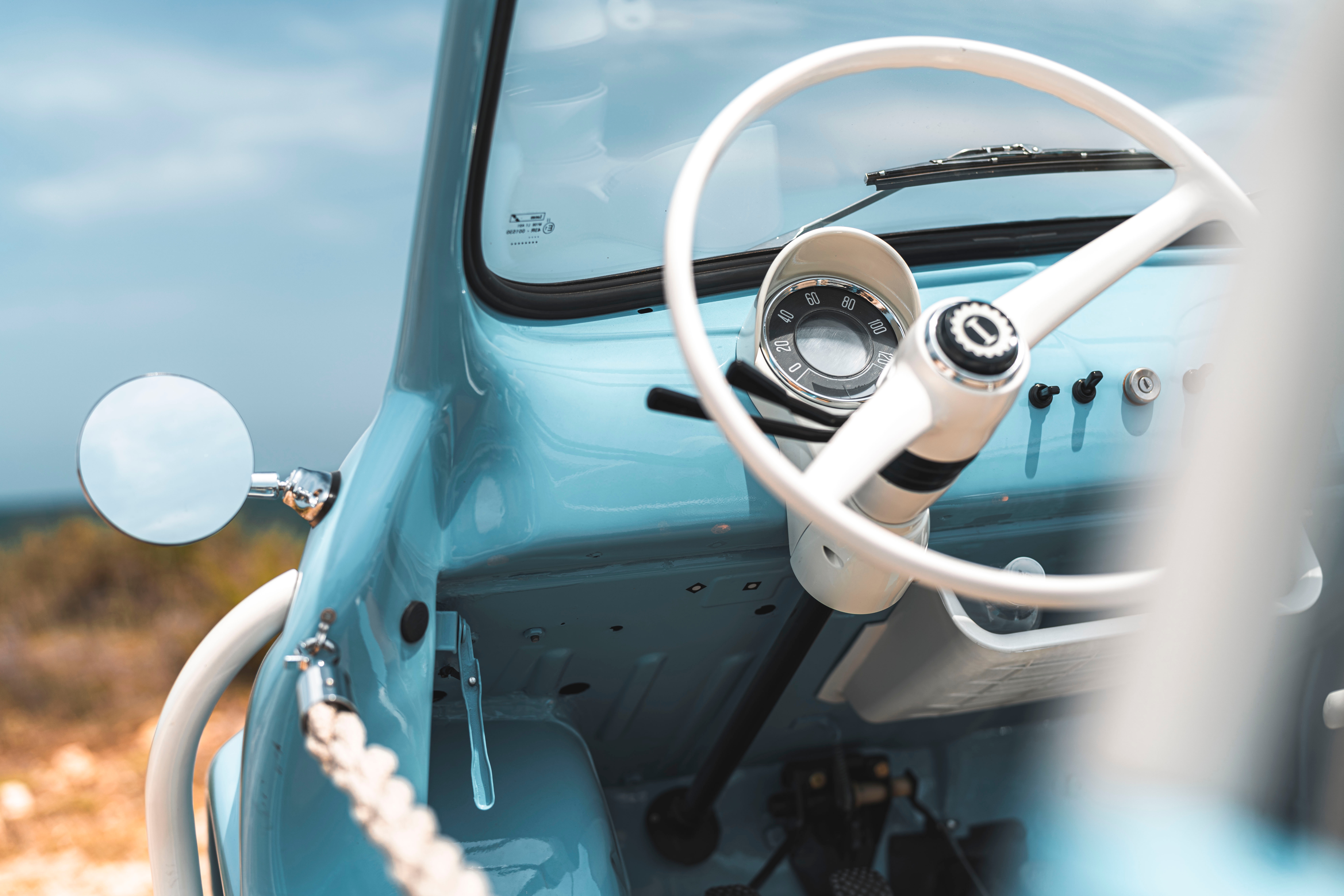 Soon, the jet set of Europe and movie stars of Hollywood followed suit and Jollys were seen from the streets of Saint Tropez to the pages of Vogue. Not just practical, they were fashionable and utterly adorable. While the number of genuine Jollys produced was quite low (around 100 although exact figures are unknown), the basis of the Jolly, the standard FIAT 500, was to Italy what the VW Beetle was to Germany; they were produced in the thousands. Enter Garage Italia, the automotive-focused creative hub founded by Agnelli's grandson Lapo Elkann. The concept of the Icon-e Project is based in the popular resto-mod movement with an eco-friendly twist. The idea is to take vintage FIAT 500s that have seen better days and give them new life through upcyling. The focus of the project is the replacement of the gasoline engine with a rechargeable all-electric motor. Of course, the body is transformed into a beach-happy Jolly Spiaggina (which roughly means "little beach" in Italian) and the structure is upgraded with a modicum of modern safety features and modernist touches. The result is a car with vintage character and contemporary practicality that loses none of the tremendous charm of its progenitor.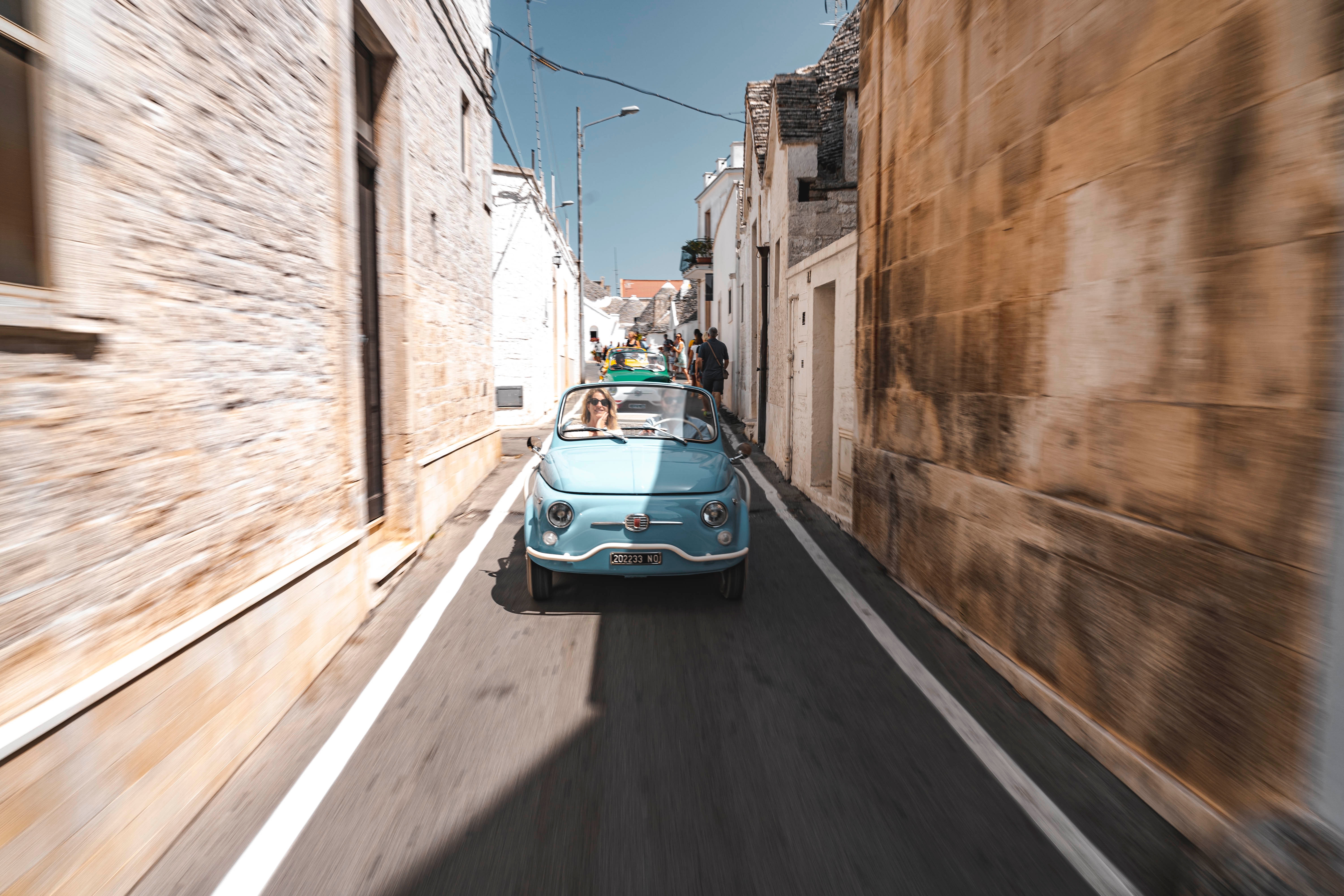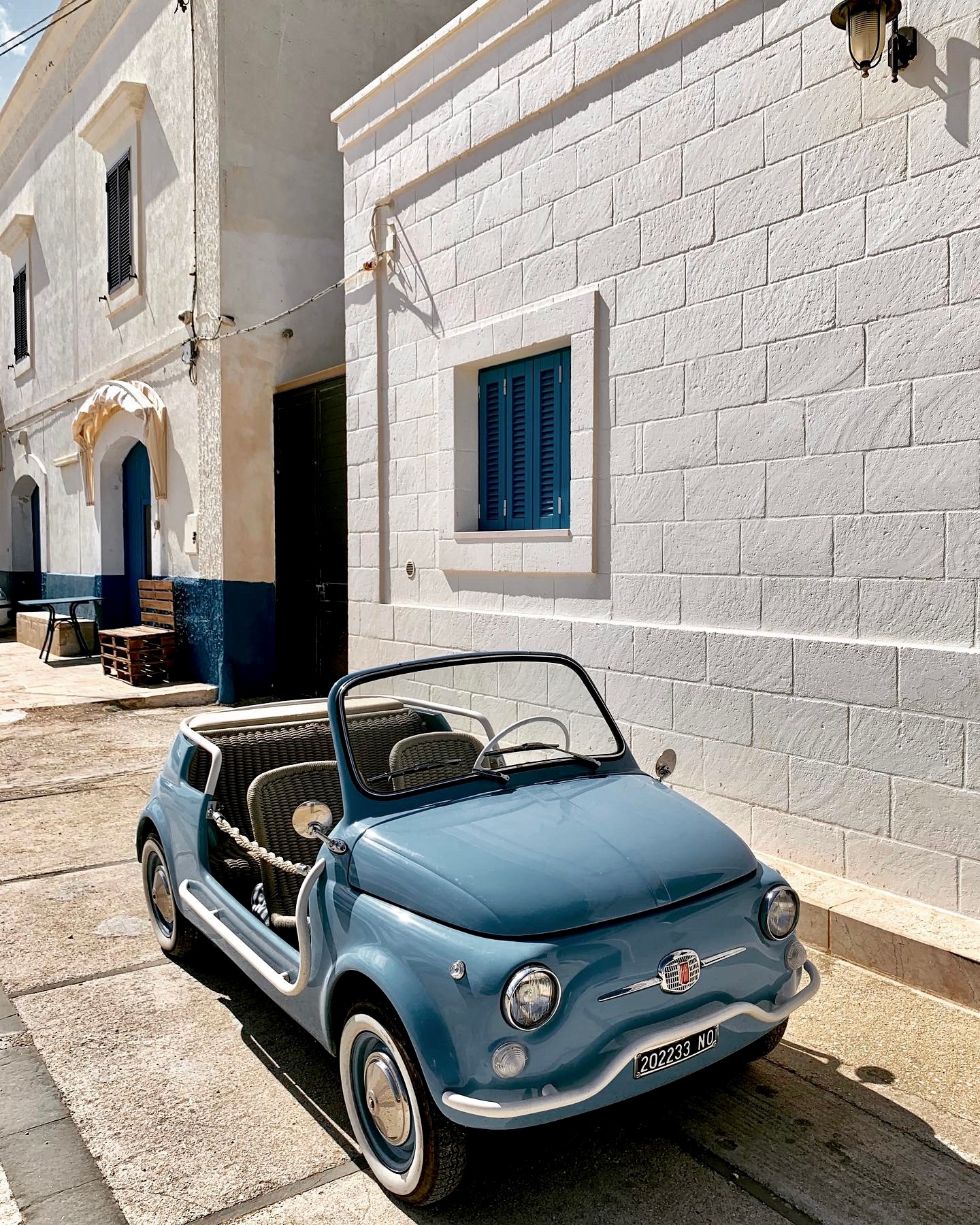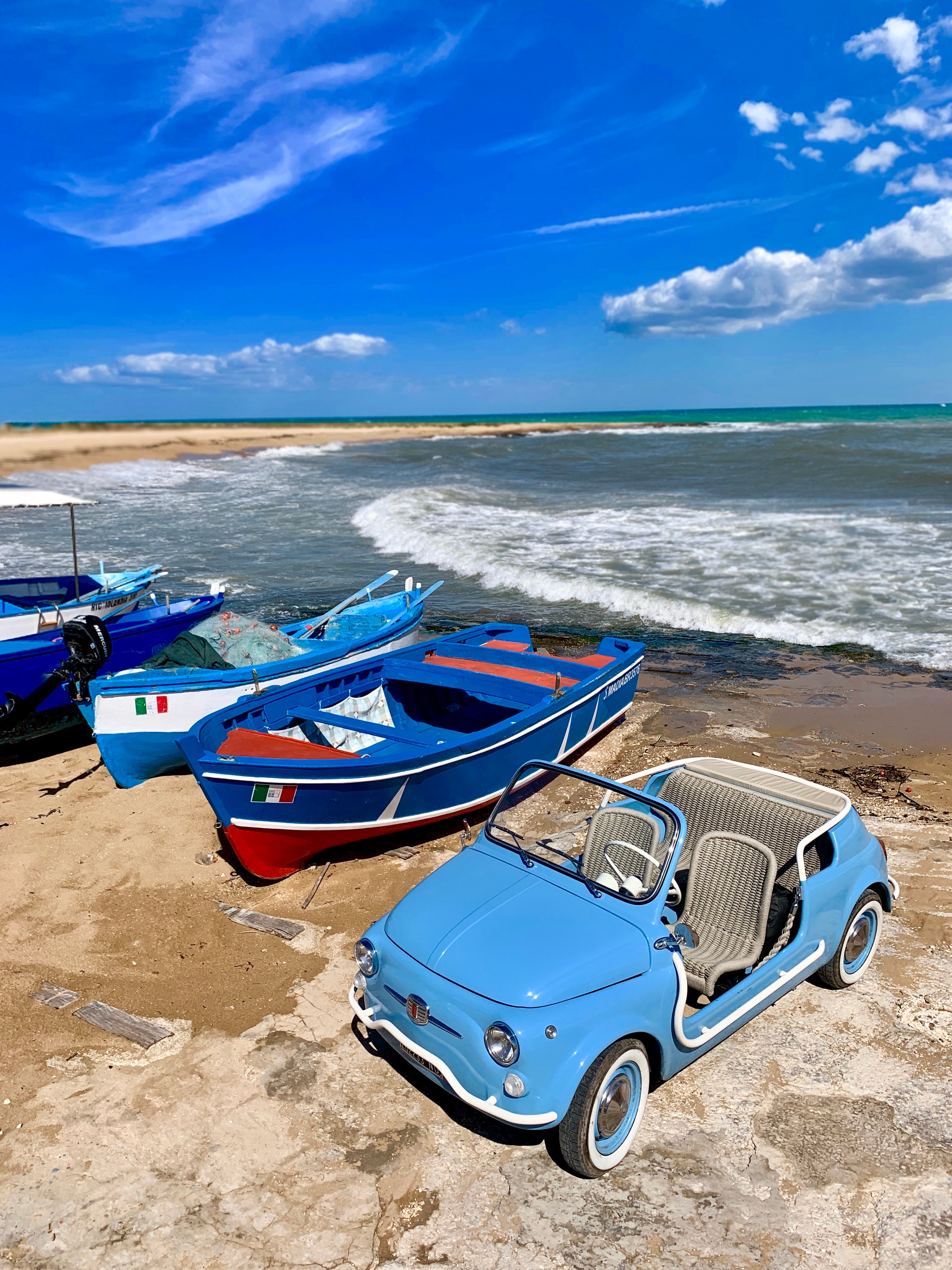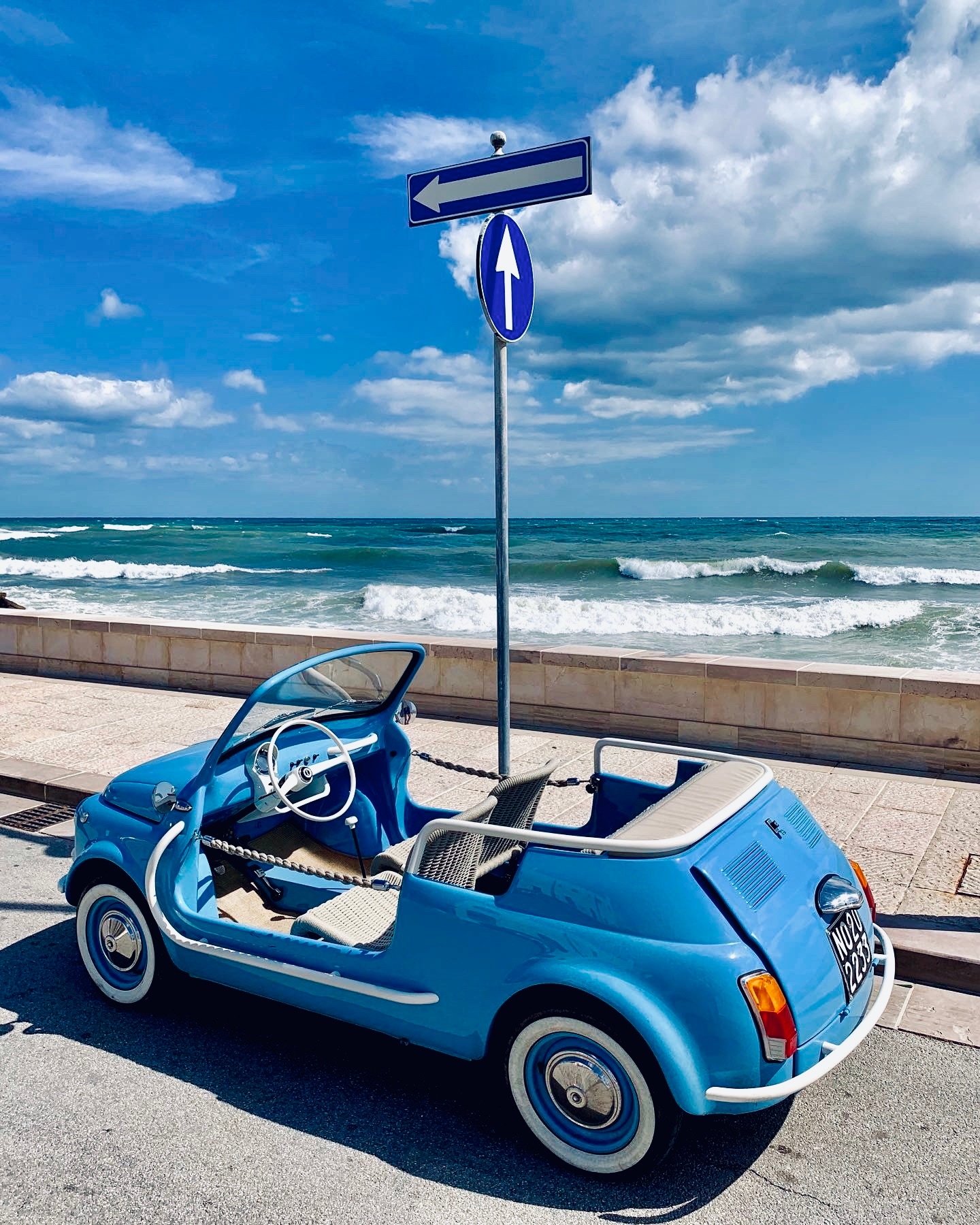 Hertz immediately saw the value of the Icon-e Project and partnered with Garage Italia to take delivery of the first examples. Although surprising to some, the international rental car agency has a long history of collaborating with cool brands to create special edition cars. The best known is the Ford Mustang Shelby GT 350-H from 1966. Available at airport locations across America, anyone of age could rent a road-racing Fastback packed with more than 300 horsepower. Not surprisingly, many a daring speed demon took advantage of this, with reports of some actually swapping out these superior engines with their own lesser V8s before returning them to Hertz. Less known than the "Rent-a-Racer" but equally cool is the "Ski USA Car" that preceded it. In 1963 Hertz bought several Chevrolet Corvette C2 Sting Rays. (That's right, the one-year-only model with the now extremely desirable split rear window.) Adding snow tires and a ski rack, along with custom badging, Hertz offered these sports cars at their Denver location. "Only a man with a heart of stone could withstand a temptation like this", read GM's advertisement. Similarly, only a person with a heart of stone could possible withstand the appeal of the Icon-e. Brought to us by the arbiters of good taste, the Icon-e through Elkann via the Jolly through Agnelli, and now available to rent in Italy through Hertz, a more fun summer holiday car doesn't exist. After leaving the beach in Monopoli where I slept off a midday meal of pasta ai frutti di mare, I cruise silently along at 30mph back to Polignano. Passing the cheerful cyclists as the surf breaks along the coast and my companion's hair flutters in the open air next to me, I too break out into a spontaneous smile. If this isn't the definition of la dolce vita, then I don't know what is.