Wearing The Trousers: Ambrosi Napoli
Stand tall in a pair of exquisite trousers crafted by the dynamic father-and-son team of Antonio and Salvatore Ambrosi.
The process of being measured by Antonio Ambrosi for a pair of his trousers is a most amusing one. It begins with him casting an eye over your legs as his son, Salvatore, makes a few tape measurements. The entire process lasts about 30 seconds and will leave you bewildered. 'Surely that's not enough time to measure me for a pair of pants,' you'll think. But you'll be wrong. And not only will the pants be correctly cut, beautifully sewn and wonderfully finished, but they will also fit you better than any pair of trousers you've ever worn since the day you graduated from playsuits. And you'll know instantly, even without looking in the mirror, that until the day you die, you'll never be able to find trousers that fit better than those the Ambrosis have created. Your world will be rocked. It'll tilt sideways. Because there's a certain awe, a touch of sad finality and a near divine exaltation when one arrives at one of those rare moments in one's sartorial adventures - to have found what can only be described as 'The Best'. Like all pilgrimages, the way to Ambrosi's atelier is fraught with trepidation. Travel the winding serpentine route, through Naples' intimidating rabbit-warren streets lined with men hoping to liberate you of your camera, cash and Rolex, to Via Giovanni Nicotera, and you'll arrive outside a nondescript battle-scarred green iron gate. In all likelihood, Salvatore Ambrosi will be waiting for you to make sure all is well. Cross the tiled courtyard and enter the Ambrosi atelier - essentially a living room facing their laboratorio, where every pair of their trousers is cut by Antonio and stitched together by Salvatore. This may bring about another bout of head scratching. 'How is it that such treasure is found in these humble digs?' you'll think. But put aside your doubts. There's a reason why every one of the world's most elegant men - from Michael Alden, founder of the ultimate sartorial cognoscenti's meeting place, the London Lounge website, to Michael Anton (a.k.a. Nicholas Antongiavanni) author of The Suit, a sartorial homage to Machiavelli's The Prince - has his pattern hanging on the walls of Ambrosi's laboratorio. This is because there is no other tailor on earth capable of making trousers of such spectacular rakishness. But, be forewarned: Antonio and Salvatore make only one kind of trousers. It ranges between slim to very slim cut, it features double inverted pleats, it is narrow bottomed, medium to low waisted, generally generously cuffed, and just a whisker on the short side - as is the style in Napoli. But the trousers are far more than the sum of their parts, because through years of experimentation, Antonio Ambrosi has arrived at a style of trousers that will make you instantly look 10 pounds lighter and three inches taller. When asked about this, Salvatore Ambrosi chuckles and replies, 'In our part of Italy, men are a bit on the shorter side. So, we make trousers that create a sense of height.'
Slip a pair of Ambrosi trousers on and you'll suddenly stand more statuesquely, your bearing becoming somehow more heroic.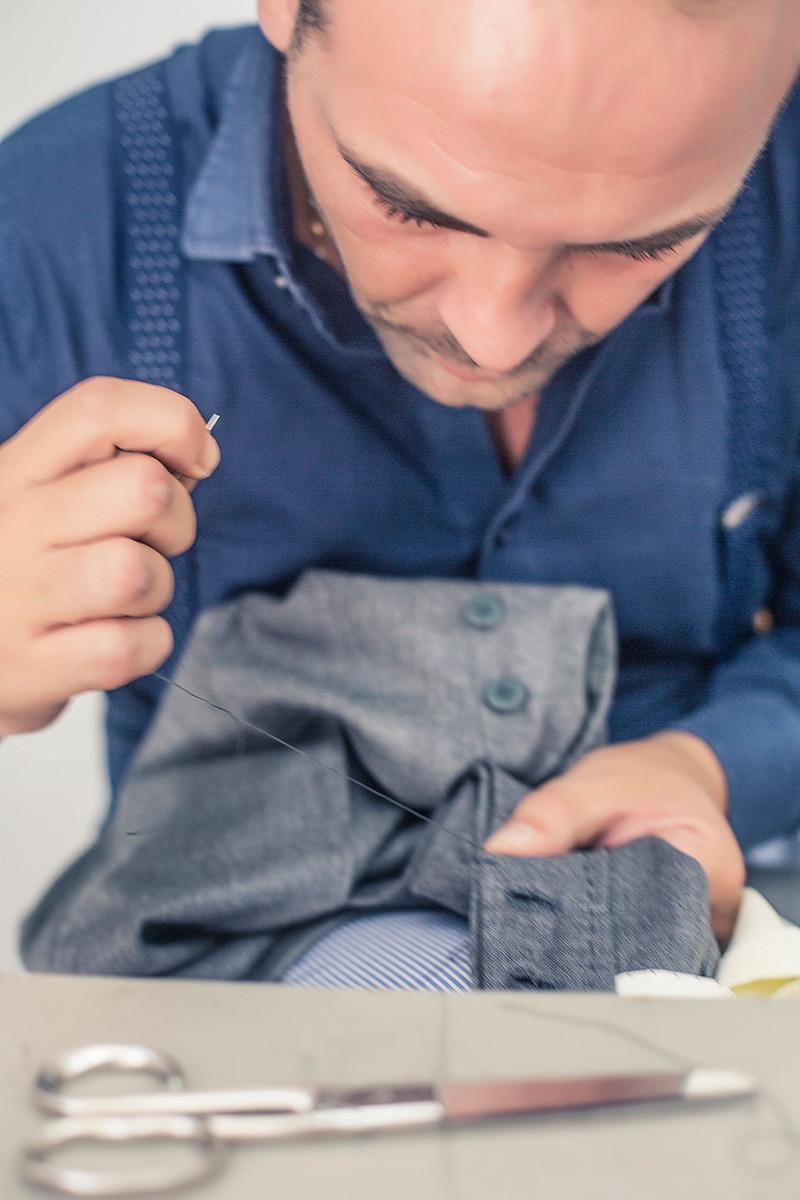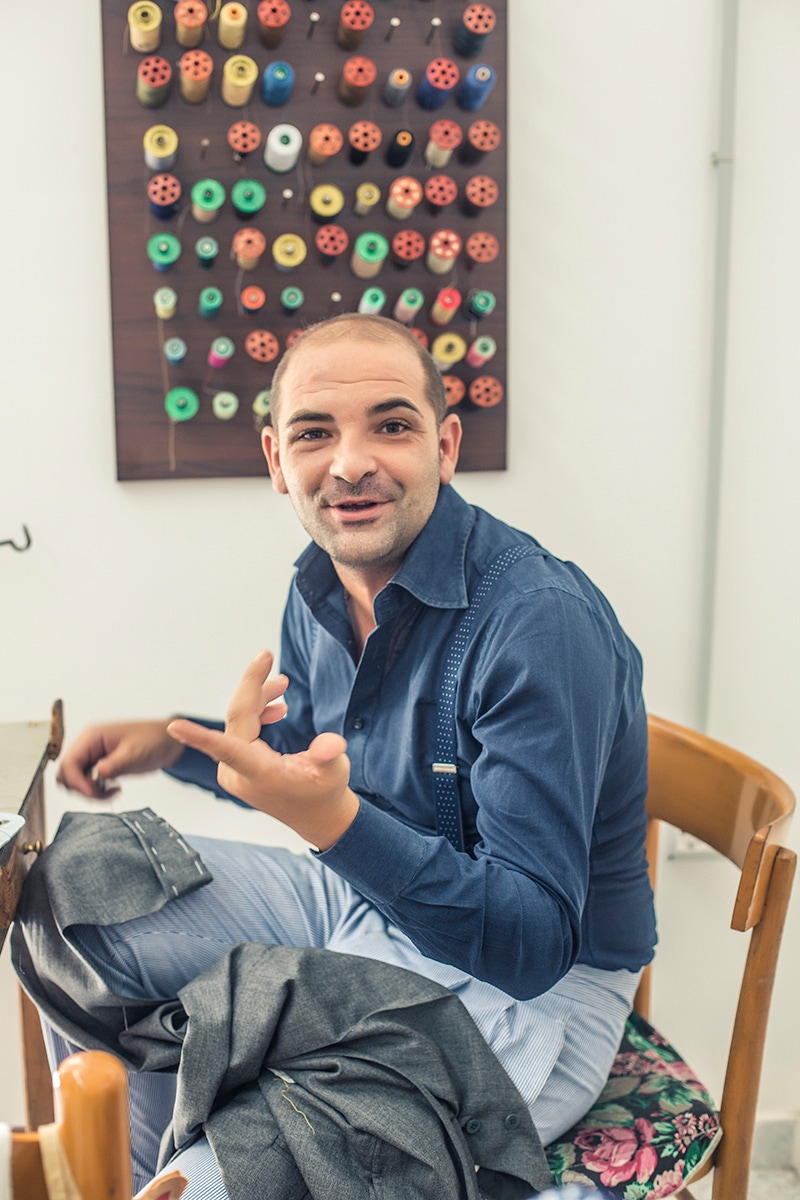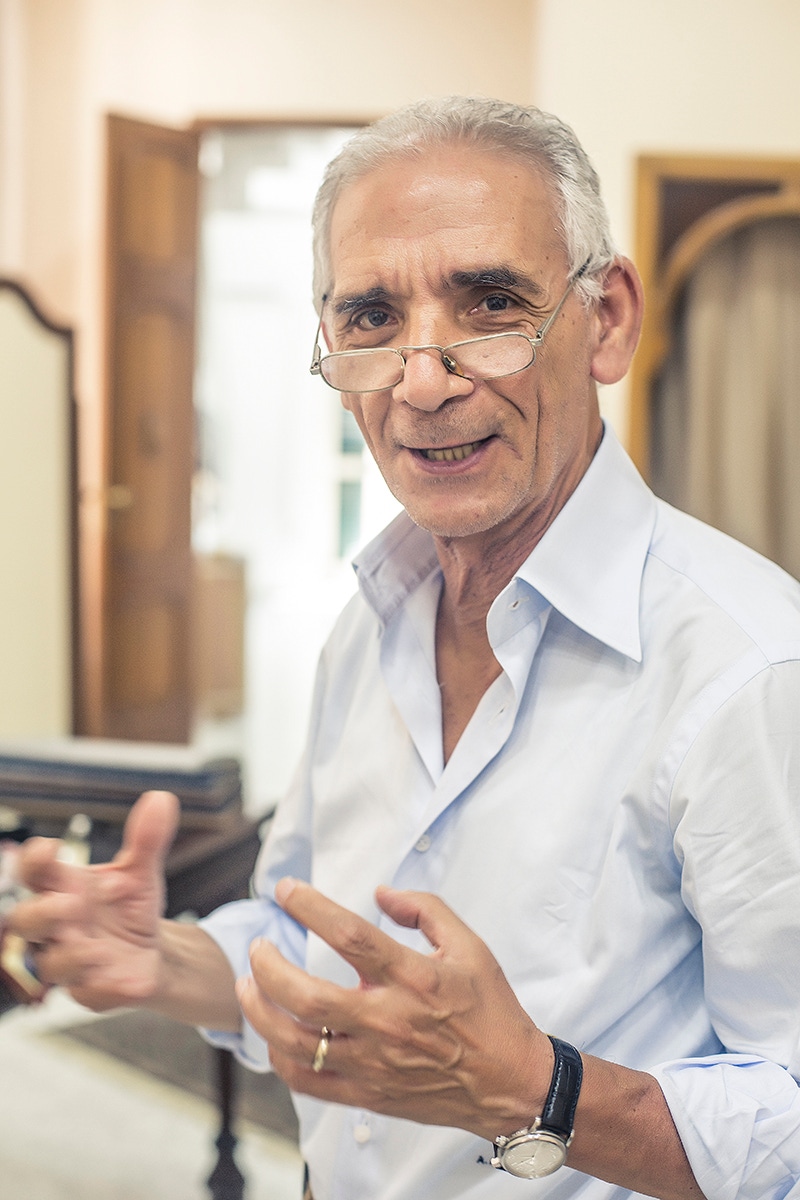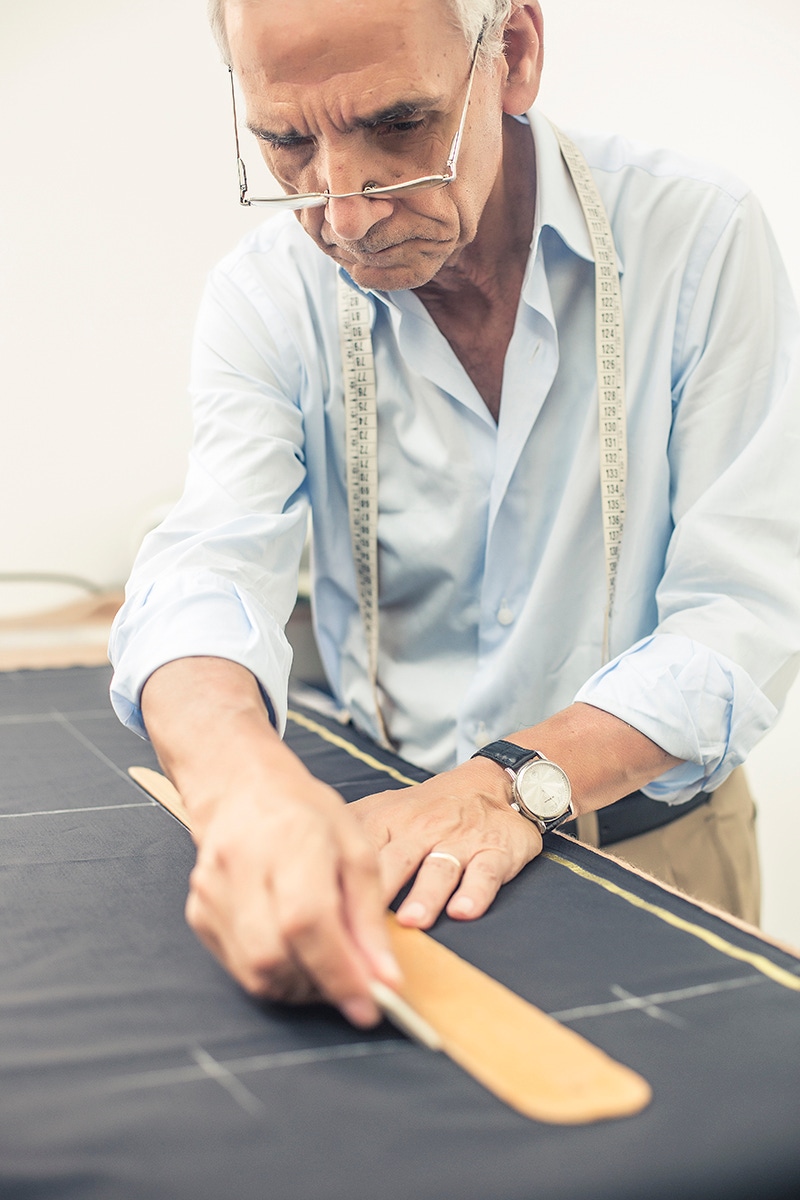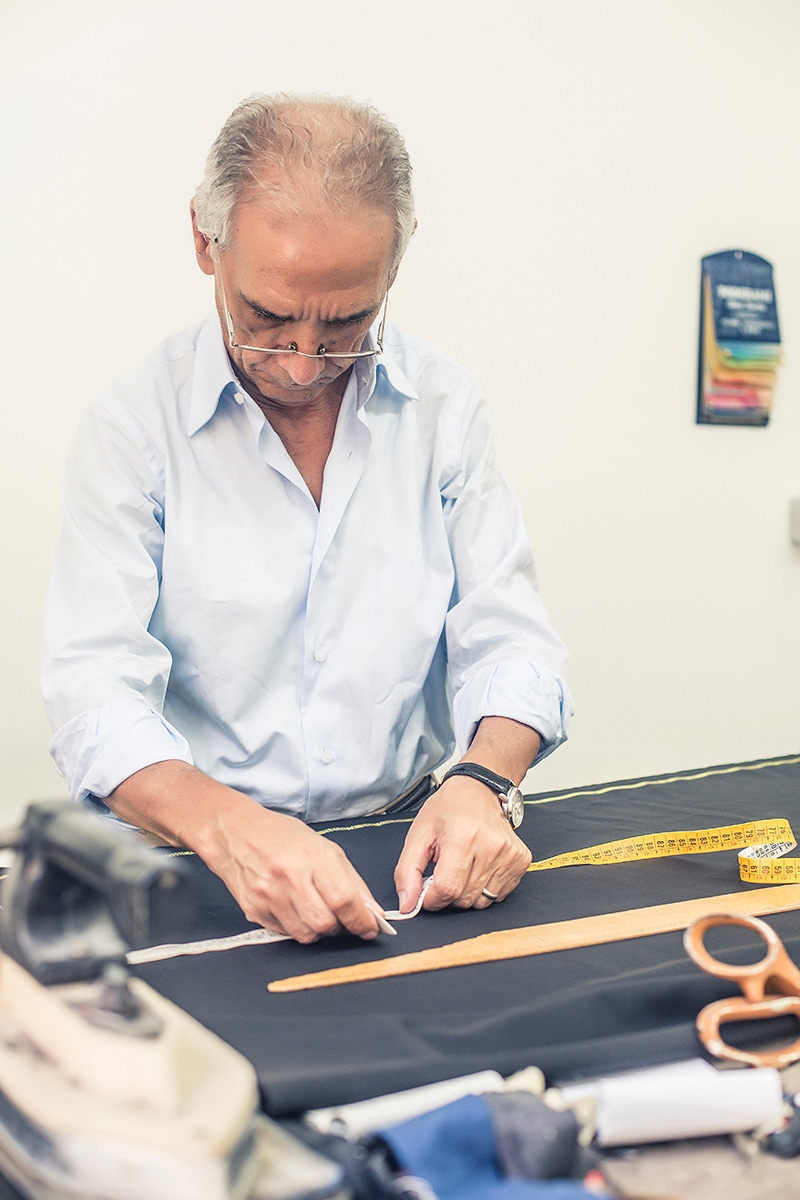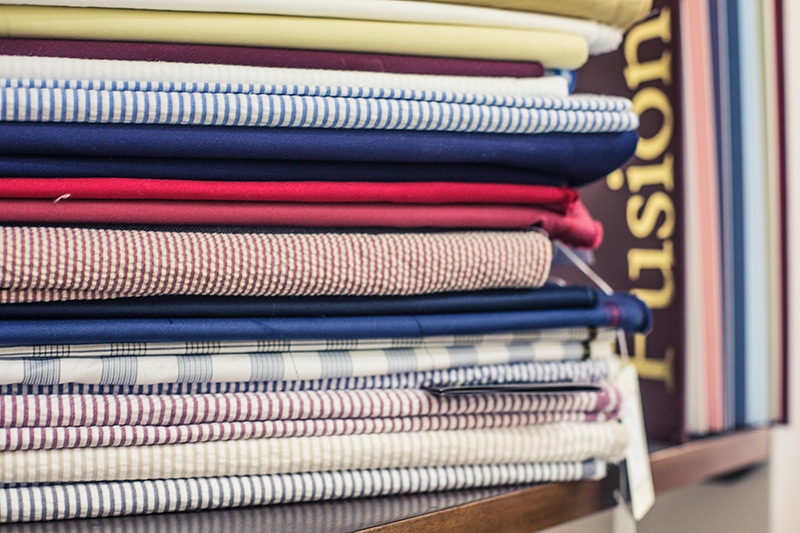 But then comes the truly magical part. Because as you begin to move, first switching your weight from one foot to the other before taking a few steps, then, with increasing confidence, bending and twisting... something remarkable happens. The trousers stay perfectly poised and anchored at your waist - their long, sleek line barely rippling. And most unexpected of all, throughout your movements, the trousers feel totally weightless, never constricting or binding in the way British pants, if made this formfitting, would. Stand tall again and shift your gaze first down the front of your trousers, then through the legs. Their lines are so spectacularly clean, they are sculptural - not an unnecessary ripple of cloth anywhere. How are they so comfortable? Antonio says 'It has to do with the way we cut the trousers. In Naples, we have very hot weather, so our tailors have evolved a style of tailoring that is light and very comfortable, with no padding except working cloth to give it shape. We've done the same thing with our pants.' When asked if he considers himself something of a sculptor of men, an Umberto Boccioni of the legs, Antonio says humbly,  'No, don't go so far as to say that.' But an examination of his pants reveals some extraordinary sculptural sleight of hand. The side seam is brought far forward and curves upwards at the hip pocket. Material is cut tight through the back leg to create that fabulous sense of space between the thighs, but left a soupçon fuller in the front to interact with the double pleats and provide just the right amount of room for movement. [content_block id=2702 slug=ambrosi-trouser-product-shots] The trousers also feature beautiful hand-finished details, such as reinforcement stitches at the pleats, double stitching along the seams and hand-stitched details in the inner lining. All waistbands are lined with shirting material to create a lighter feel at the waistline, while still providing adequate grip. Flies can be either zipped or buttoned (eight buttons in all), and though they are more time consuming, our preference is for the latter. Finally, you may specify to have the cuffs feature hidden buttons, so they can be let down when being cleaned. But what's most remarkable of all is that a pair of Ambrosi trousers is far more affordable than you may think, making them something of a moral imperative.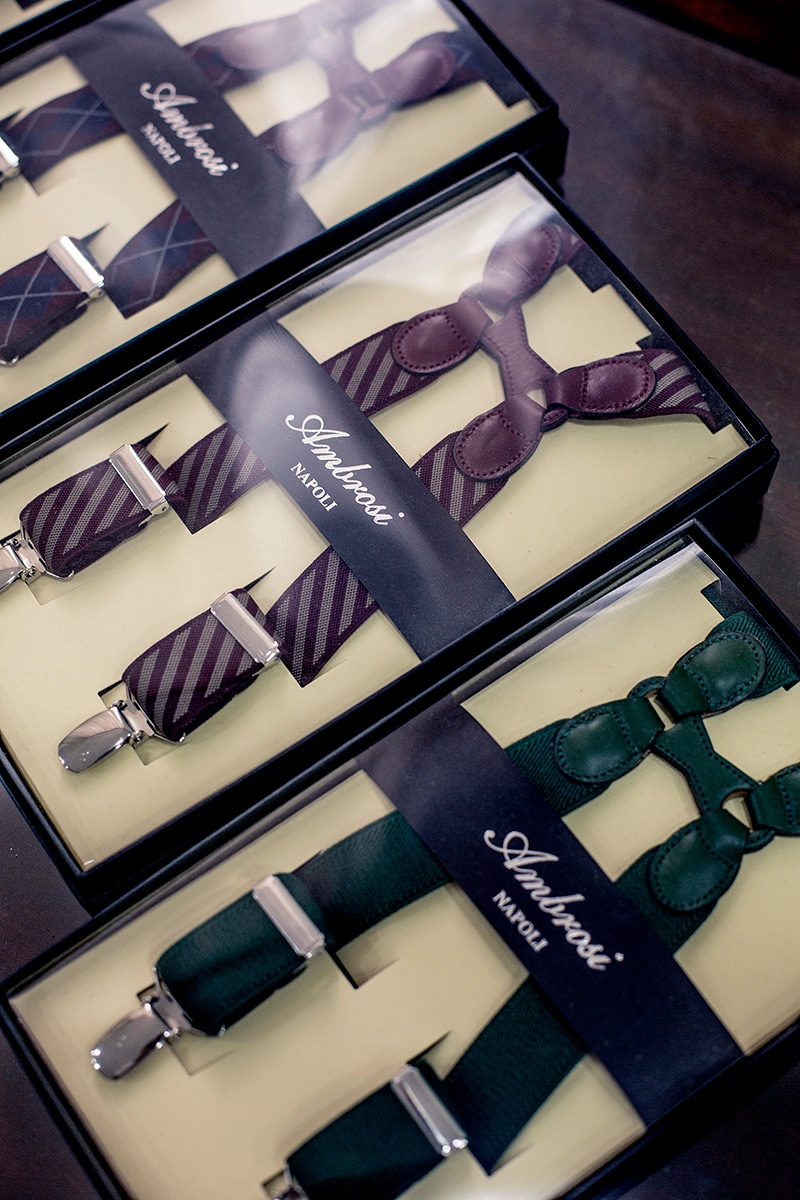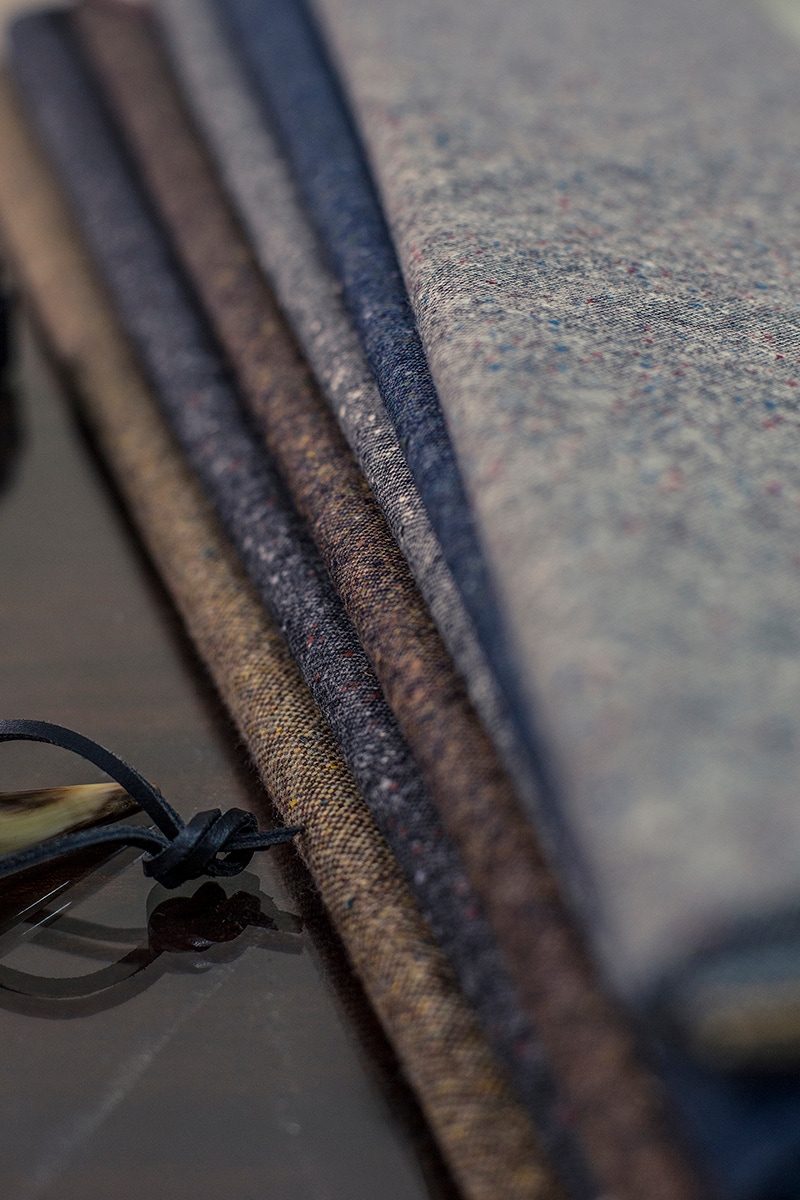 https://youtu.be/YWzSZJL0Xv4