Avrone's Vision
Proudly handcrafted in Italy, Avrone's sunglasses and scarves are versatile and subtly glamorous, guaranteeing immediate staple status within any modern man's wardrobe.
"With my sunglasses on, I'm Jack Nicholson. Without them, I'm fat and 60."
So said cinematic legend Jack Nicholson, for whom sunglasses have long been far more than a throw-on accessory or a practical means of eye protection. They are an aesthetic trademark, a form of self-expression, an extension of his very being. Nicholson is not alone: think about the legions of other famous faces who have adopted sunglasses as their signature style staple - from the darkly-tinted lenses of Karl Lagerfeld and Andy Warhol to the small, circular styles of John Lennon, the bright yellow aviators of Hunter S. Thompson or Sir Elton John's big, bold, bejewelled frames, to name a few
.
Whether worn to blend in or stand out, the power of a good pair of shades is instantly transformative. But finding your perfect style - one that will withstand fluctuations in trends and work for multifarious occasions and with myriad outfits - is a challenging endeavour. It all comes down to striking that highly-sought balance between timeless elegance and contemporary flair, which, as you no doubt know, is far easier said than done. 
But don't be disheartened: the perfect pair of sunglasses does exist. Enter Avrone: a proudly Italian label that specialises in creating small batches of limited edition hand-crafted sunglasses that exude timeless, low-key glamour. Founded in 2013, the label has flown under the radar for some time now, favoured by an exclusive coterie of Hollywood A-listers and European jet-setters in-the-know.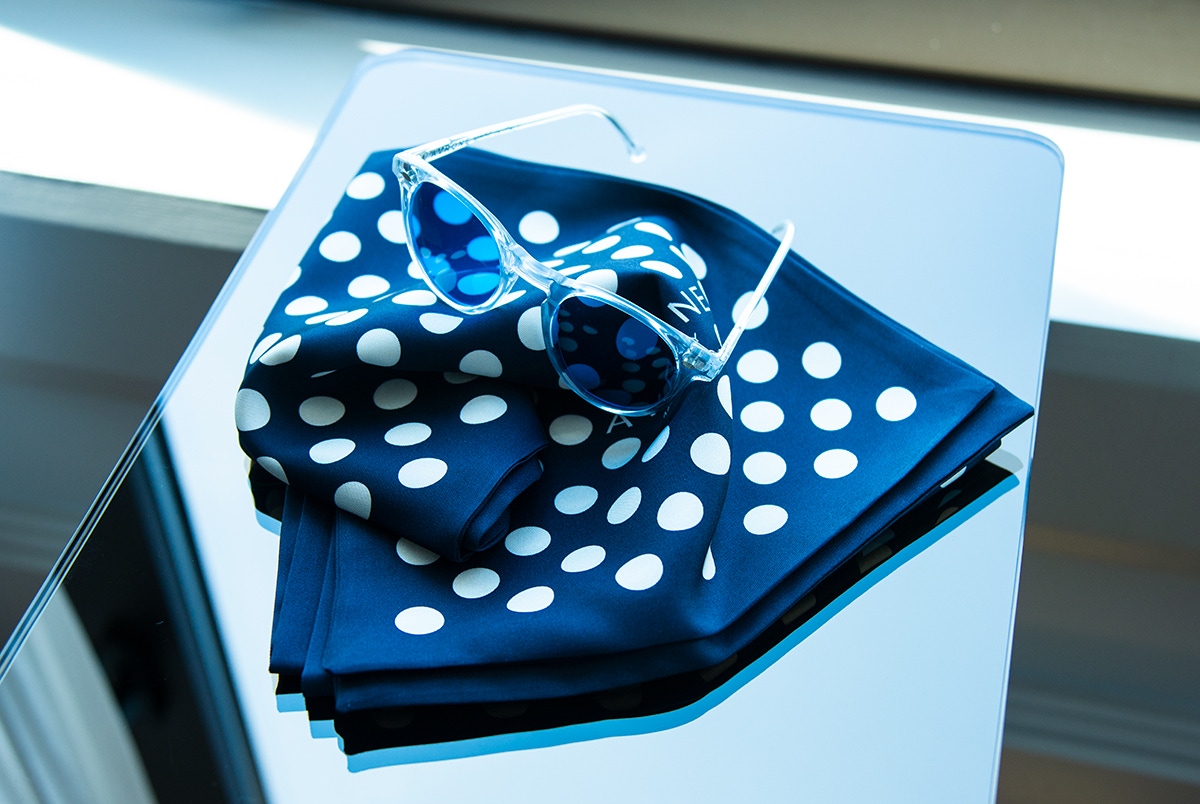 Avrone sunglasses are beloved for their easy to wear and ultra versatile styles. The differentiation between offerings comes via a range of colour combinations: the choice is yours to keep it classic - tortoiseshell frames and gold lenses - or experiment with something more brazen - clear frames and purple lenses perhaps? Whatever emboldens you with a sense of Nicholson-esque confidence. 
No matter the pair - or more likely pairs - you opt for, you can be guaranteed that your Avrone sunglasses will stand the test of time. The magic is in the manufacturing: each piece is crafted with the utmost care, using only the finest materials. The frames are made with sheets of
cellulose acetate, their arms with metal cores fused inside in order to ensure perfect comfort and support. There's a distinct attention to detail, extending all the way to the hinge pins, which are handmade and finely decorated. Inside the arms, gunmetal coloured lasered brand embossing acts as a stylish yet subtle reminder of the exclusive and hand-made nature of the product. And o
f course, sun protection hasn't been neglected: the lenses feature total UVA and UVB protection, certified by the EC in full compliance with European standards. As a perfect finishing touch, the package is complete with a gift box and practical case in clean, white leather. 
Avrone's fine craftsmanship doesn't end with sunglasses. Its wonderfully luxurious silk scarves - featuring a pattern of polka dots in various colours - are further proof of its manufacturing expertise. Chemically and manually treated in Biella for a feel known as 'peach soft', they beg to be paired with your sunglasses for a comfortable and relaxed take on sophisticated summer style. Nicholson would most certainly approve.