Born To Run: Bruce Springsteen
Bruce Springsteen is one talented American, who turned his humble beginnings into eighteen studio albums and worldwide success.
"I'm interested in what it means to be an American" Bruce Springsteen once said when asked why he writes the way he does. "I'm interested in what it means to live in America. I'm interested in the kind of country that we live in and leave our kids. I'm interested in trying to define what that country is." Those interests have come to define Springsteen has arguably the Twentieth Century's greatest chronicler of small-town America. His gift for unpicking the everyday and the ordinary and finding the romantic within it is what has made him so cherished; his effortless and uniquely American style made him iconic; his ability to both love and criticise the source of his inspiration is what made him great. Springsteen grew up in Long Branch, New Jersey; his mother a secretary, whilst his father struggled to hold a steady job. He fell in love with rock and roll as a kid, watching Elvis Presley perform on TV. To Springsteen, Elvis epitomised the American Dream, both woven into the fabric of the country whilst simultaneously kicking against it - a philosophy he would bring to his own music. "Elvis never saw it coming," he later wrote, "he was it coming." Springsteen was raised in a Catholic school - Catholic guilt being another recurring figment in his songwriting - where he would also frequently get into trouble. In one notable incident, he was stuffed in a rubbish bin under a desk by a nun "because that's where I belonged". His youth was typified by regular fights with his father, later diagnosed as bipolar. "When I was growing up, there were two things that were unpopular in my house," Springsteen later recalled. "One was me, and the other was my guitar." Despite this, he later came to credit the friction he had at home - and his desire to escape it - as being the crucial motivator for his art for many years. He also eventually made amends with his father, after triumphantly walking into his house unannounced and placing his Oscar statuette (which he won for 'Streets of Philadelphia' in 1993) on his father's table, who responded by saying that he would never tell anyone what to do ever again. After finishing high school, Springsteen pursued music full time, releasing two studio albums that won critical acclaim but were largely commercial failures. In 1974, however, he had the good fortune to have music critic and manager Jon Landau attend one of his shows in Boston. Landau's review of the show is the stuff of legend: "Last Thursday, at the Harvard Square Theatre, I saw my rock 'n' roll past flash before my eyes. And I saw something else: I saw rock and roll future and its name is Bruce Springsteen. And on a night when I needed to feel young, he made me feel like I was hearing music for the very first time." Landau took over as Springsteen's manager, guiding him through the difficult recording process of what would be his magnum opus, 1975's Born to Run.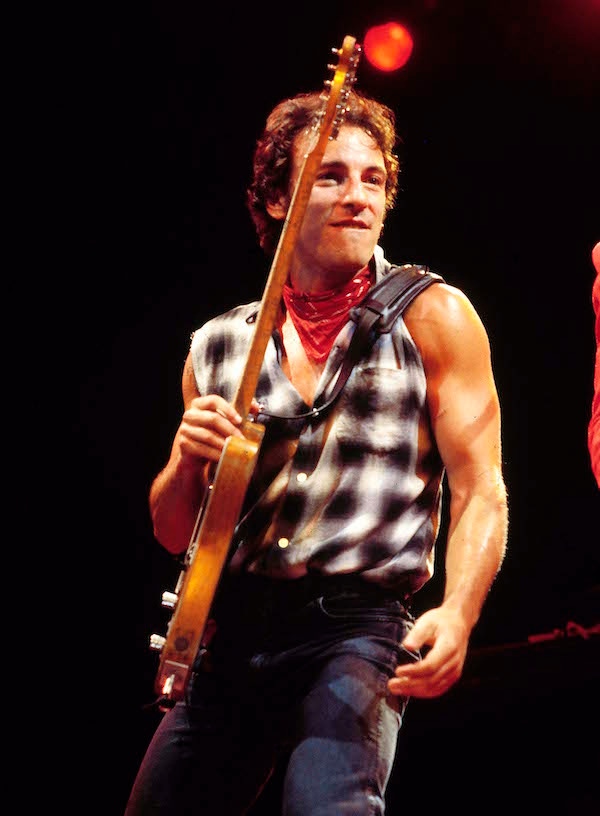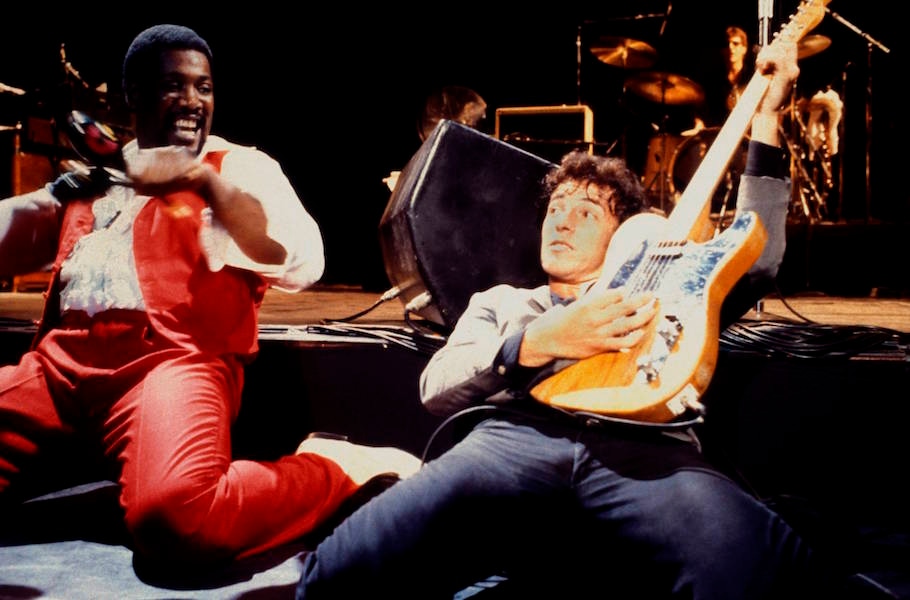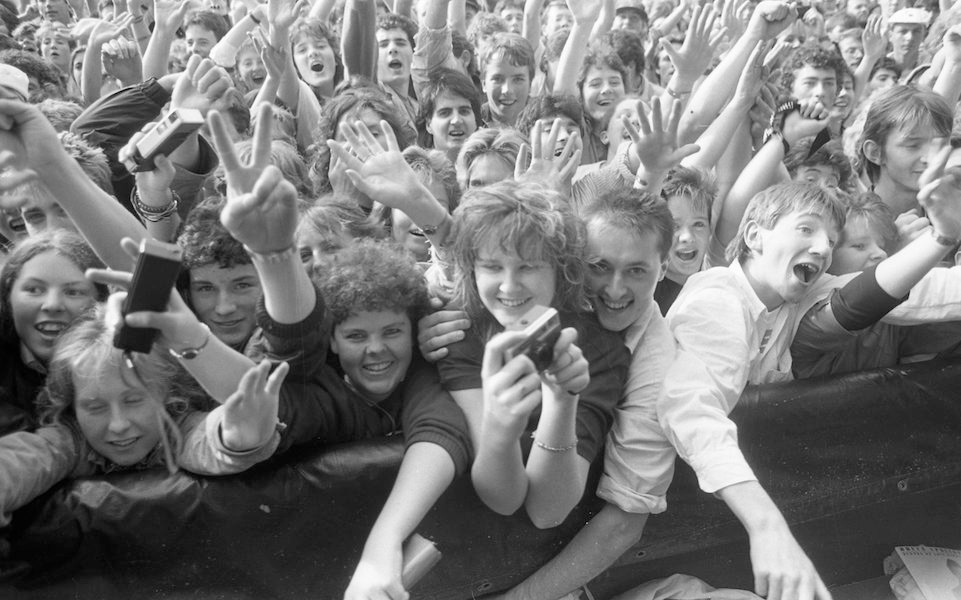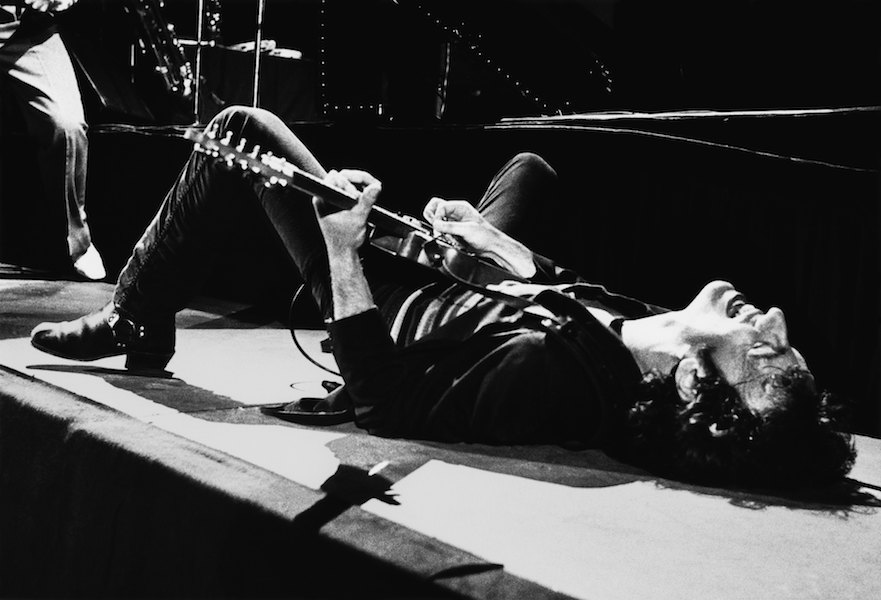 Born to Run, even today, is a huge sounding record. Springsteen was notoriously dissatisfied with the recordings at the time, demanding his E Street Band record and re-record for a mammoth fourteen months to try and achieve his vision of "Roy Orbison singing Bob Dylan, produced by Spector." More importantly, however, it tapped into something raw and distinctively American. It presented a vision of America typified by turnpikes and factory closures, of sticky bar tops and suburban hopelessness. But - crucially - it also offered the possibility of sudden, thrilling escape, Springsteen imploring you to 'get out while you're young' from a town that 'rips the bones from your back' and find redemption on the open road. It was a new American dream, not one of 'freedom from', but of 'freedom to' and it made Springsteen as the preeminent voice of blue-collar rock and roll. His style, almost as much as his music, was central to his thesis and his thesis was authenticity. He wasn't a preening rock star, he was working class, and music was his work. Clad in beat-up jeans, workman's boots and a leather jacket - perhaps a jaunty bandana - he was someone who you could still imagine running into at a bar. It's the same appeal that Batman has; there's a small part of your brain that thinks that just maybe, with the right resources, the right training and the right discipline, you could be him as well. Born to Run signalled the start of a creative hot streak that would last a decade, from Darkness on the Edge of Town, to his landmark double album The River, through the acoustic and poetic Nebraska and ending climatically with his most successful album, eternal radio mainstay Born in the USA. It's title track came to be one of of the most frequently misinterpreted songs in history - it's nominally patriotic title and chorus belying a narrative of its protagonist's draft into the military, the death of his friends in Vietnam and his subsequent disillusioned return to the United States. It's a misconception that was so widespread that Ronald Reagan co-opted the song as the theme of his presidential campaign, to the great disapproval or Springsteen, an avowed Democrat. He later would, not coincidentally, lend his music to Barack Obama's 2008 bid for the presidency. "I may be the President" Obama later said when awarding him the Kennedy Centre Honours, "but he is 'The Boss.'" He's still at it as well, regularly playing sold-out - and often mind-bendingly long - shows. "Think of it this way: performing is like sprinting while screaming for three, four minutes," Springsteen says of his famous stamina. "And then you do it again. And then you do it again. And then you walk a little, shouting the whole time. And so on. Your adrenaline quickly overwhelms your conditioning." His enduring popularity is easy to understand; he looks into the heart of American struggle and failure and finds something good. His music at its best captures something quintessential about the American condition, flaws and all, and perhaps today more than ever, that's something worth holding on to. "For an adult, the world is constantly trying to clamp down on itself," he says. "Routine, responsibility, decay of institutions, corruption: this is all the world closing in. Music, when it's really great, pries that shit back open and lets people back in, it lets light in, and air in, and energy in, and sends people home with that and sends me back to the hotel with it. People carry that with them sometimes for a very long period of time."