BRICKS AND DAUGHTER
You might think Grace Kelly, princess and Hollywood star, was the embodiment of the American dream — but you'd be wrong. That honour goes to her father. John B. 'Jack' Kelly, one of 10 children of Irish immigrants, built his legend from scratch in business and Olympic rowing. By the end, he was a self-made millionaire, influential politician, and the classic American patriarch.
When Grace Kelly, legendary beauty, classic Hollywood star and Princess of Monaco, was asked if she would write an autobiography, her reply was telling. "No," she said, "but I would like to write one about my father, in which I am only a postscript." For most of the world, this must have been baffling: how could her father possibly be more significant than one of the most famous women in the world? For Americans of a previous generation, particularly those from Philadelphia, it would have been wholly understandable, however. John B. 'Jack' Kelly was a legend in his own right. A self-made multi-millionaire, influential politician and classic American patriarch, Kelly was also the greatest rower of his time, winner of three Olympic gold medals. Until his retirement in 1924 he dominated the sport at home and abroad, and remains the only rower in the U.S. Olympic Hall of Fame. However, it's for a race he didn't win — in which he didn't even compete — that he is most renowned. A living embodiment of the American dream, he also came to symbolise the snobbery and class division in sport, and his treatment shone a light on the hypocrisy that underlay the supposed idealism and purity of that world. John Brendan Kelly was born in 1889, one of 10 children of Irish immigrants who settled in Philadelphia. Having worked from a young age, he became a bricklayer in his late teens, but also spent much of his time playing sports. He could have been an American football player, but chose rowing, particularly highly regarded in Philadelphia, where the boat clubs along the Schuylkill River dated back almost to the Civil War of 1861. Kelly joined the most prestigious of these, Vesper, and became a national champion in the single sculls, nicknamed the Iron Man.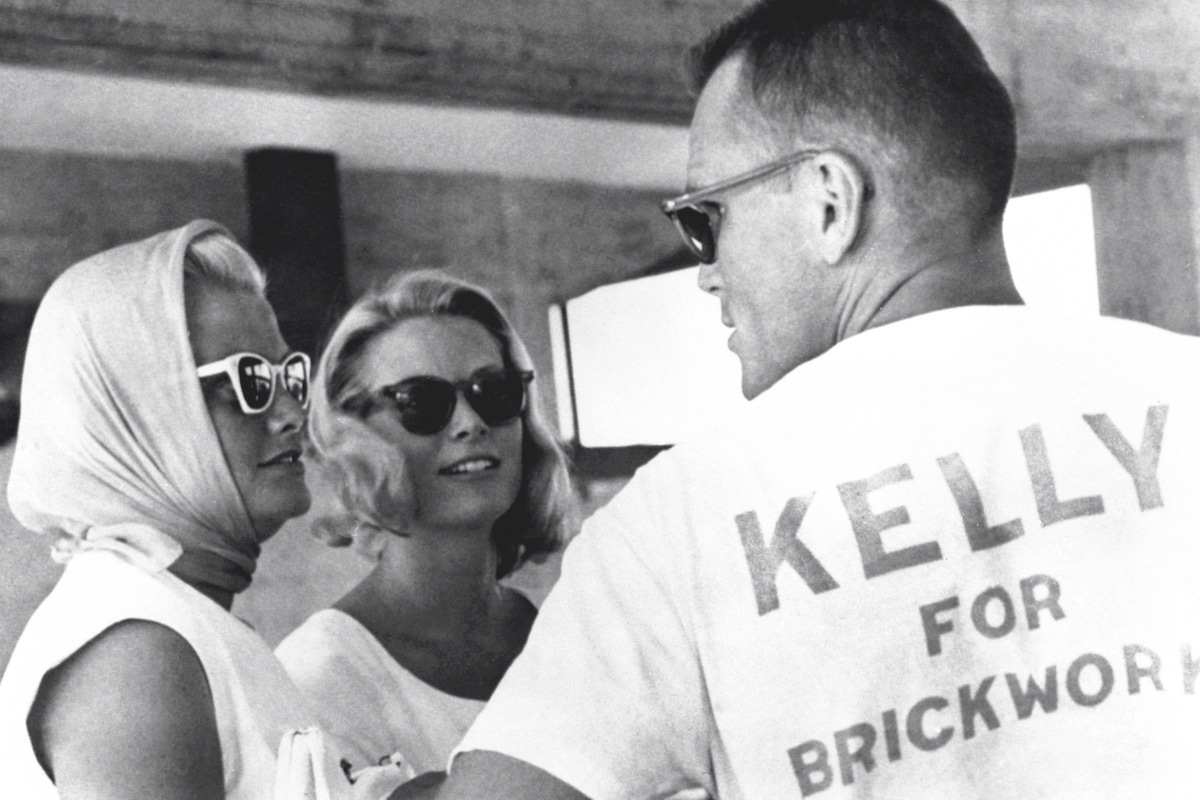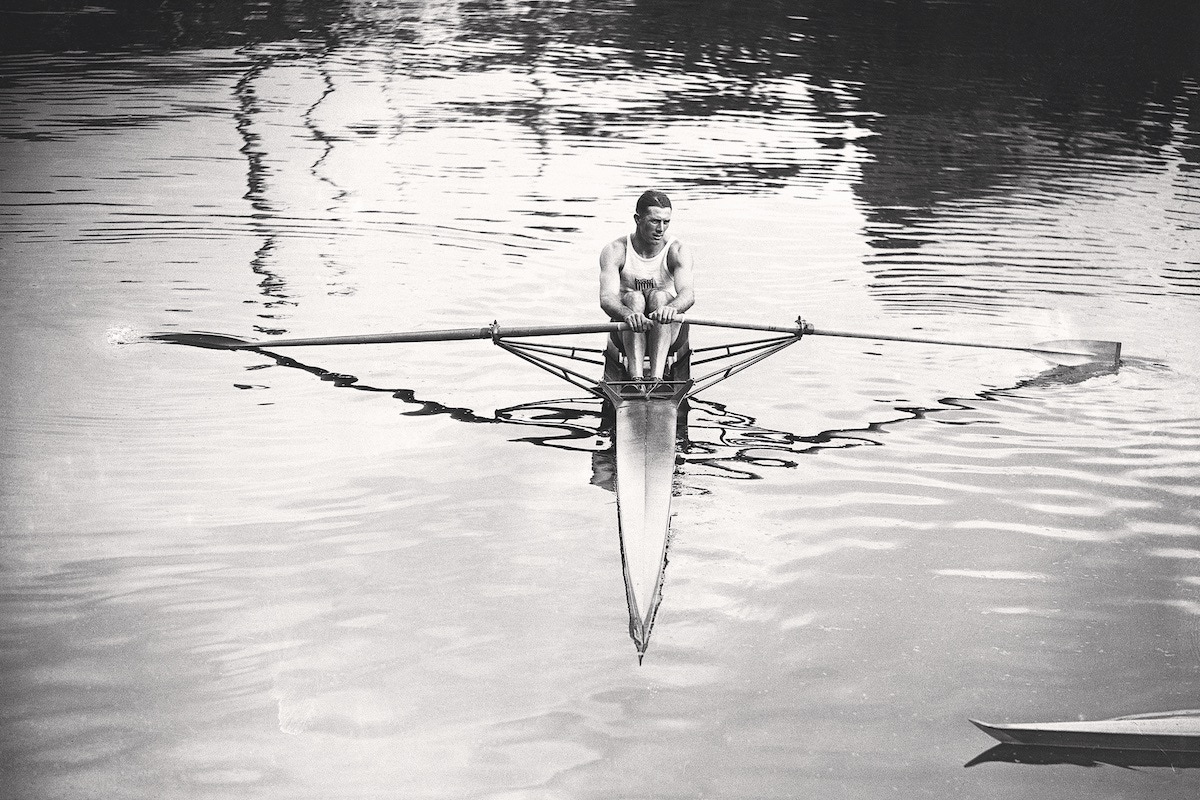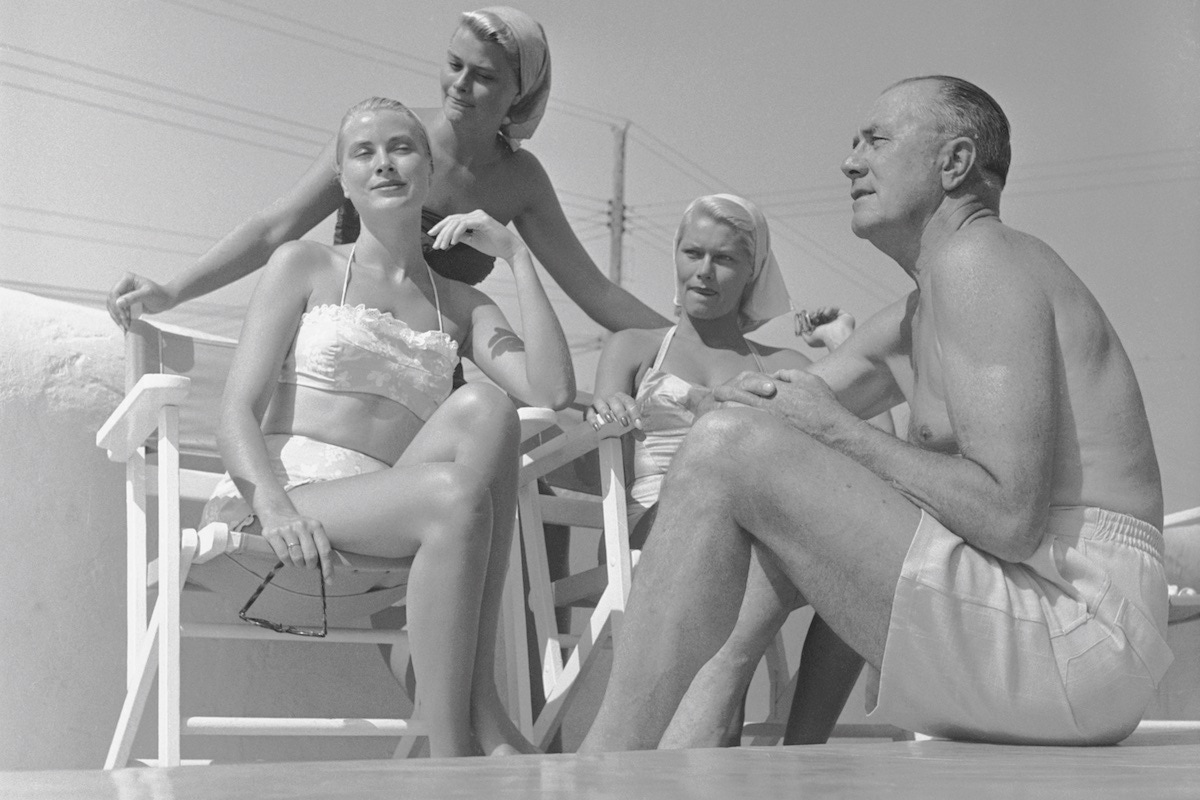 When his career was interrupted by war in 1916, he boxed for the U.S. Army, again with astonishing success. He was unbeaten in 12 matches when an injury prevented him from fighting future world champion Gene Tunney. Meeting him later in life, Kelly joked with Tunney, "Aren't you lucky I broke my ankle?" Competitiveness and self-belief had been bred into the Kellys, and two of his brothers also made names for themselves: George as a Pulitzer Prize-winning playwright and Walter as a vaudeville actor. After his discharge from the Army, Kelly borrowed $5,000 from these two to set up his own brick company, which quickly achieved phenomenal success, the company slogan 'Kelly for Brickwork' becoming a familiar catchphrase. Soon Kelly had a new house in the smart area of East Falls, a summer home in New Jersey, even a chauffeur. All the same, on his return from the war, he had resumed rowing with no less vigour than before, and a self-published memoir suggested he considered his achievements on the water more significant than the millions he made in construction. By 1920 he had taken six U.S. national championships and won 126 races on the trot, so it was no surprise when he set his sights on the Diamond Sculls at England's Henley Royal Regatta, the most prestigious race in the world. Having been accepted for the race, however, he received a telegram on the eve of his departure that told him, "Entry rejected; letter follows". Exactly why he was disbarred from the race is a matter shrouded in some mystery, partly because the promised letter never arrived, and partly because the story varies depending on the source. What is agreed is that the decision was made on the basis of Kelly's status as an amateur, a condition of entry for the race. In 1905, the entire Vesper team had been disqualified from competing at Henley because of the manner in which they had raised their travelling expenses. This was in itself dubious, and the continuation of this bar 15 years later still more so. Yet most consider that Kelly's rejection was in fact down to his past as a bricklayer, and the rule that disbarred those who had engaged in a 'menial activity'. These days, when multi-millionaire tennis players travel to the Olympics, the very consideration seems absurd, but at the time such thinly disguised class prejudice was standard in sport. The Corinthian spirit, as the protection of amateurism was known, was a code of purity for those who benefited from it, but for anyone without wealth or social bearing it was a bar to entry. It was a habit borrowed from the British, of course, whose sporting traditions had been nurtured in the elite atmosphere of private schools and universities. At their start in the 17th century, cricket clubs had been associations for the high-born, who would buy in outstanding working-class players and pay them as grooms or gardeners. It was only in 1963 that the sport's distinction between the amateur 'gentlemen' and professional 'players' was abolished; until then, the latter were given different dressing rooms, entered the ground through different gates, and were expected to address their amateur teammates as 'Sir'. In rugby, meanwhile, the question of pay led to the split in 1895 between Rugby Union and Rugby League, with the professional league becoming a game for the northern working class while union, outside Wales and Scotland, was resolutely middle- and upper-class. Even the Olympics' amateur credo was upheld in large part to ensure it remained a pursuit of the privileged.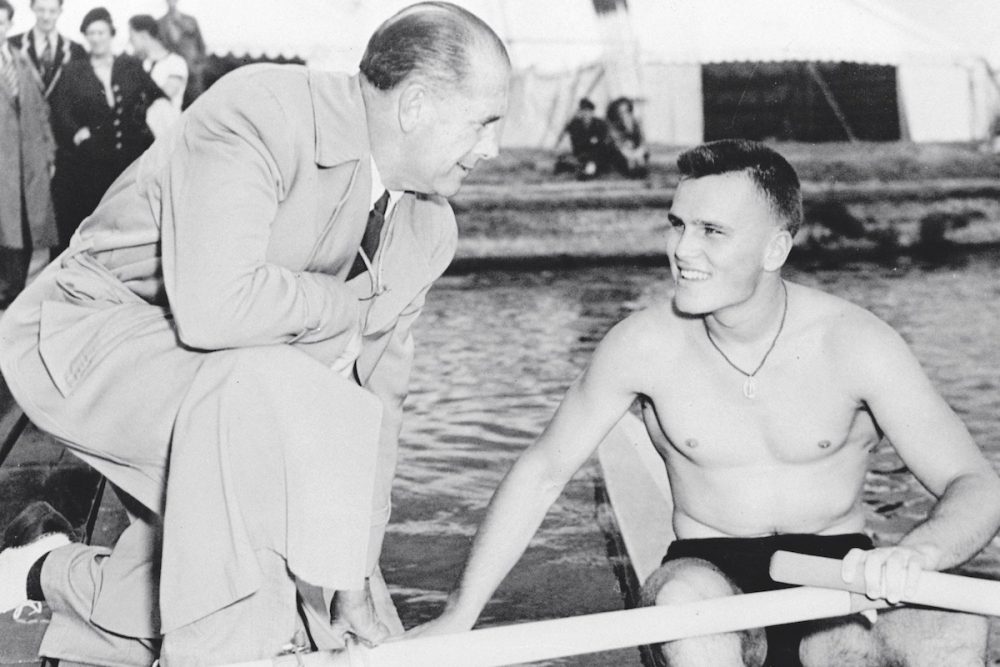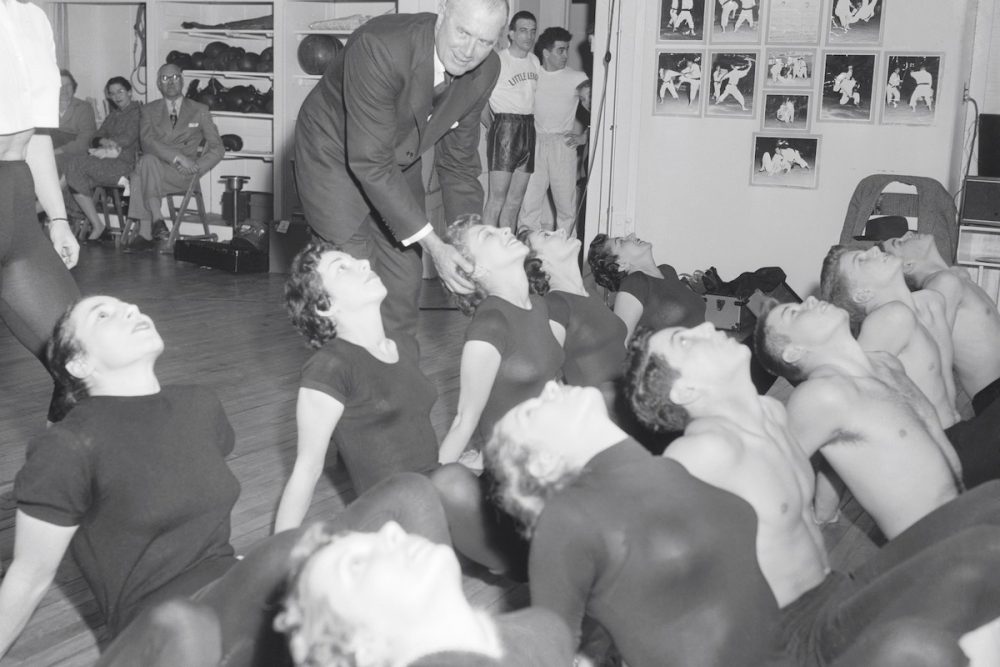 This snub, so clearly made to ensure that a colonial did not steal a title that was the right of an English gentleman, fired Kelly's American and Irish pride. He immediately turned his attention to the Olympic Games in Belgium, telling a reporter: "I want to get a crack at the man who wins the Diamond Sculls." Taking on that winner, British rower Jack Beresford, he won by a second in a race that was neck and neck from the start. Then, half an hour later, he won his second gold medal in the double sculls, in partnership with his cousin Paul Costello, a double victory that has never been matched. In 1924, the pair again won gold at the Paris Olympics, but Kelly remained most famous for having proved his point to the Royal Regatta. Henley's rule on manual labour was abolished in 1937, after the controversial disqualification of an Australian team of policemen, but Kelly never competed in the race himself. America was as inflamed as he was, and the incident added to his folk-hero status, inspiring a story that he had sent his racing cap — green, in honour of his Irish heritage — to King George V with a note that read, "Greetings from a bricklayer". Retiring from rowing in 1924, he dedicated himself to his business and to politics. He involved himself in the Democratic Party — promoting the Kelly family as Philadelphia's answer to Boston's Kennedys — and, in 1941, President Roosevelt made him national physical fitness director for the duration of World War II. Despite his fame, Kelly made much of his man-of-the-people credentials. He was always happy to produce his lifetime membership card from the Philadelphia Bricklayers' Union, and was openly dismissive of Grace's royal husband, Prince Rainier, announcing: "I told the prince that royalty didn't mean that much to us, and that I hoped he wouldn't run around the way some princes do." Not all of this was humility. The effects of his own parenting and the self-sufficient competitiveness of his racing career affected all his relationships. Considering acting a trade not worthy of his respect, he belittled Grace's achievements and favoured her elder, sportier sister, Margaret, known as Peggy. In January 1955, just before she won her Oscar for Best Actress, he told a magazine: "I thought it would be Peggy whose name would be up in lights one day. Anything that Grace could do, Peggy could do better."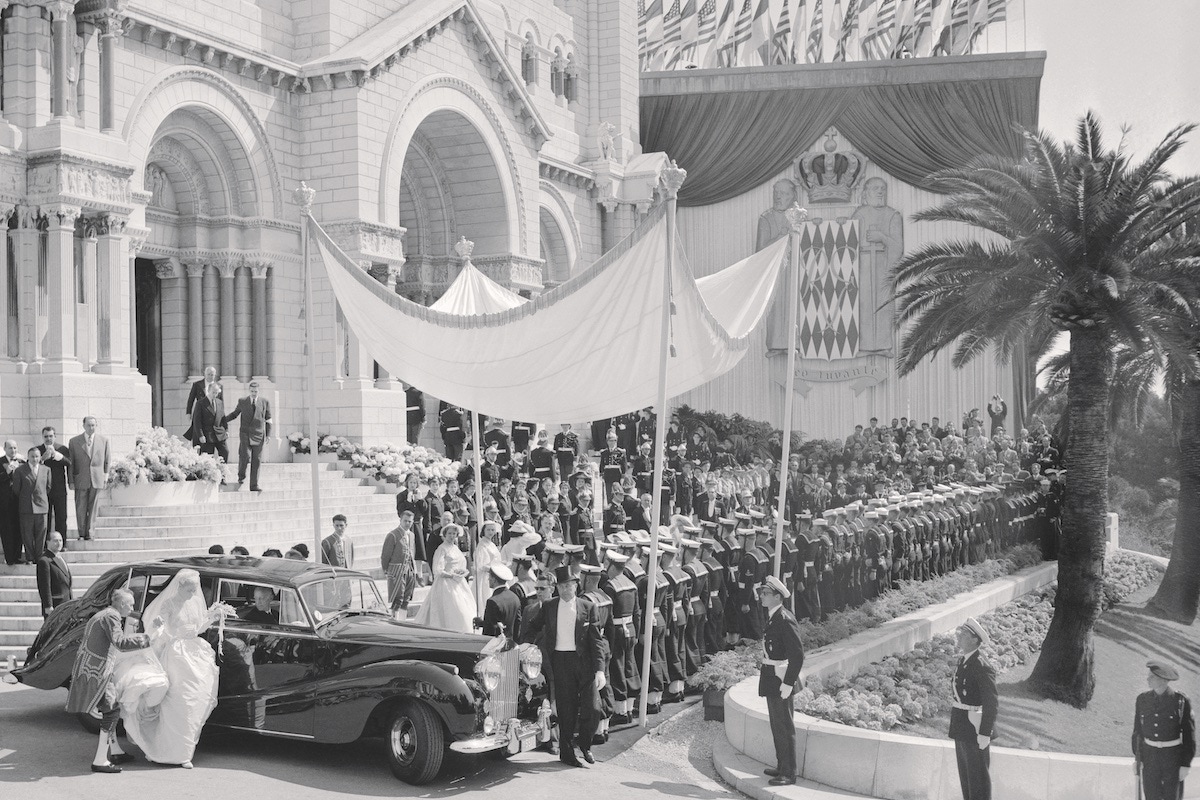 If Grace was ignored, quite the opposite was the case for Kelly's only son, John Jr. He made it his mission to mould the boy into a rower. Kelly Jr. did not share his father's natural talent, but he was nonetheless a successful athlete, taking a bronze medal for sculling in the Melbourne Olympics of 1956, and, perhaps most importantly for his father, winning the Diamond Sculls at Henley in 1947 and 1949. Raised amid enormous wealth, Kelly Jr. nonetheless served his city with selflessness, and became president of the U.S. Olympic Committee. He did, though, complain that, "My old man pushed the hell out of me", and there were troubles with drink, as there were with his sister, Lizanne. Still, whatever the negative effects of his drive and ambition, Kelly Sr.'s achievements endure, and he is commemorated both with a statue near the finish line of the course on the Schuylkill River and in the Jack Kelly Award, given to the best amateur rower of the year in the U.S. He died in 1960, aged 70, saying in his will that he did so "unafraid and, if you must know, a little curious". Helping him on his way to a happy rest was Harry Parker of his old Vesper Club, who that year won the Diamond Skulls at Henley in a T-shirt that proudly read, 'Kelly for Brickwork'. This article originally appeared in Issue 48 of
The Rake
.