Going Both Ways: Caraceni's Transformable Double-Breasted Jacket
A modern rake demands formality and comfort, which is why the transformable double-breasted blazer is the garment of the future.
It was a group of Americans, in particular the 20
th
century's cinema screen luminaries, who identified, internationalised and directed a spotlight on the tailor commonly perceived as Italy's greatest: Caraceni.
Domenico Caraceni was possibly the most astounding tailoring genius that ever lived. The Muhammad Ali, Ayrton Senna and Michael Jordan of the shears. A man who could, at a glance, size you up and make a perfect suit for you without taking a single measurement. But more than that, he was a peerless innovator and pioneer with his crowning glory, the doppiopetto trasformabile or transformable double-breasted jacket, the stuff of legend. And the subject of his work — the reconciling of form with lightness and comfort — is today more relevant than ever.
In tailoring circles, then, his name is uttered with a reverence usually reserved for the most pious of saints, though his roots were humble enough. Born in the Abruzzo region of Italy to a tailoring father, Domenico's preternatural grasp of the art of bending cloth and canvas prompted him to dissect the Henry Poole suits belonging to the famous dandy and teacher at the English Court, Francesco Paolo Tosti. (Tosti would send his old suits to his relatives living in the region.) Caraceni's brilliance was evident in the way he filtered the English-military-derived heroic silhouette through Italian eyes, producing suits so light in their construction that they were as ephemeral as handkerchiefs fluttering in the breeze. So revolutionary and profound was Caraceni's new form of tailoring that in 1933 he authored a book on the subject,
Orientamenti nuovi nella tecnica e nell'arte del sarto
(
New Tendencies in the Technique and Art of Tailoring
), and also patented his techniques under the Italian patent number 28642.
With Caraceni as its champion, the Abruzzo style of tailoring began to rival and even eclipse the Neapolitan school in its fame. Characterised as more stylistically exuberant, closer in fit, and downright sexier yet retaining all the lightness, comfort and mobility of the Neapolitan style, the Abruzzo school soon planted its flag in the capital city of Rome and declared itself Italy's foremost style of tailoring. First came Italian royalty, then King George V and the Duke of Windsor as well as industrialists such as L'Avvocato, Gianni Agnelli, all searching for that magical reconciling, that elusive intersection between style and comfort. But it was the American movie stars who often came to Rome — as part of their publicity tours or to shoot for Italian directors such as Luchino Visconti — who helped export Caraceni's vision and made him the stuff of legend.
At times the fitting room at 21 Boncompagni must have seemed like the back-lot at Universal Studios, with many of acting's greats passing by — Humphrey Bogart, Tyrone Power, Douglas Fairbanks Sr and Jr, Gary Cooper, and even Josephine Baker wanted to be empowered by the transformative, liberating abilities of Domenico Caraceni and his brothers, Galliano and Augusto. Following Domenico Caraceni's passing, he was succeeded by Galliano, whose two sons, Tommy and Giulio, today oversee the Caraceni shop in Rome, and the equally extraordinary Augusto Caraceni.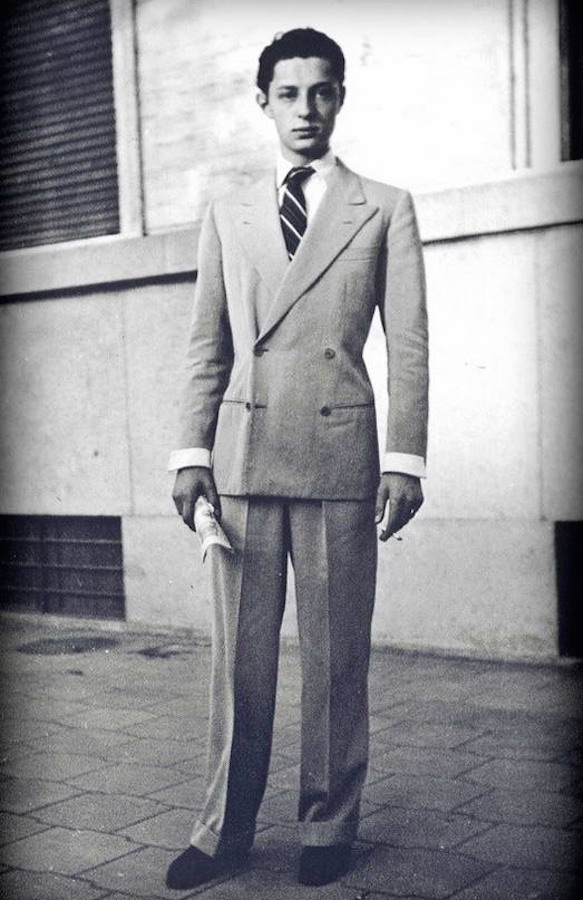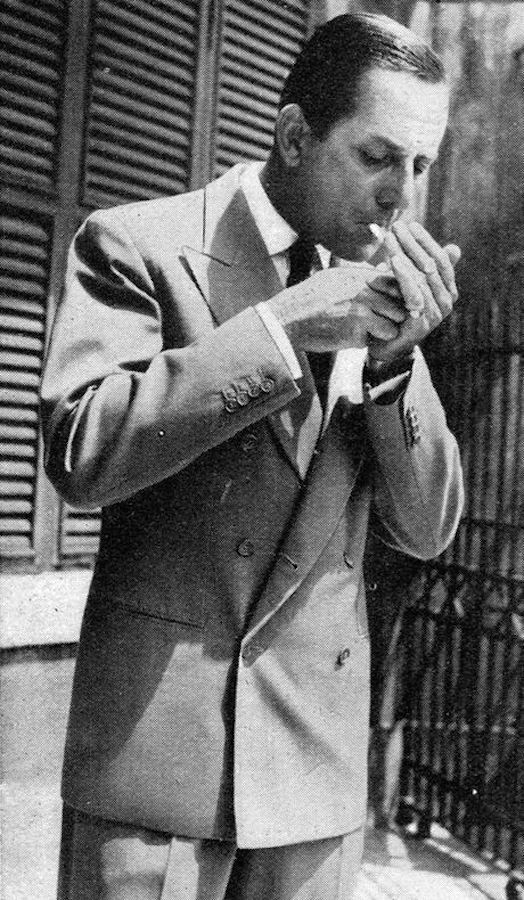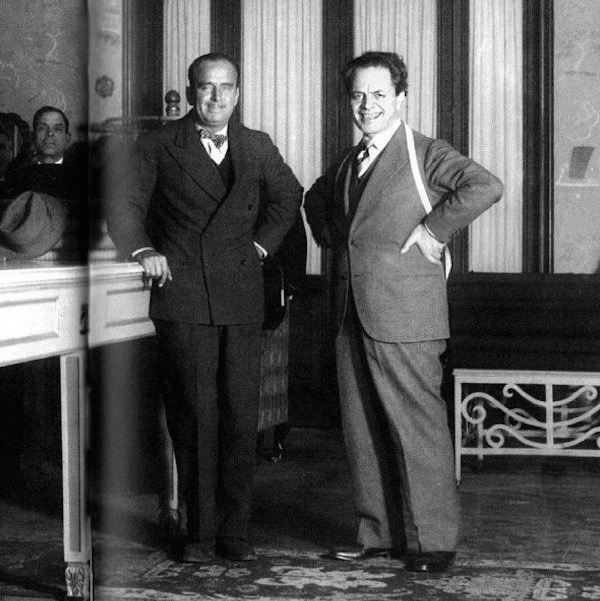 Augusto learned tailoring from his father, Tommaso, alongside his brother, Domenico, and went to work with his brother at the Rome flagship soon after it opened. So skilled was Augusto that Domenico urged him to open an outpost of Caraceni in Paris. During the 1930s Caraceni became wildly successful in Paris, but, with the outbreak of the second world war, and fearing for his family, Augusto moved to Milan and set up shop at 16 Via Fatebenefratelli working side by side with his son Mario. This created a pattern that would be repeated in the next generation, transmitting the values of Caraceni's innovation and craft through the family timeline. In 1972, with the death of his father, Mario renamed the business A. Caraceni in his honour. Mario soon became the most sought-after tailor in the competitive Milan sartorial scene, winning numerous awards and introducing Caraceni to a new generation of industry leaders, statesmen and, yes, American actors. In 1998 Mario retired, and though a constant presence in the premises of Via Fatebenefratelli, he welcomed his son-in-law Carlo Andreacchio, a gold-medal winner at the Milan Tailors' guild, and his grandson Massimiliano to the helm of the legendary firm. Today, Carlo and Massimiliano interact in a constant spirit of collaboration. Their cutting boards are laid side by side inside the hallowed A. Caraceni cutting room, and while many tailoring businesses are run by one individual, here this spirit of collaboration creates an infectious sense of energy and a creative tension between past and future. It also has the major benefit of uniting tradition, as safeguarded by Carlo, and youthful energy, as embodied by Massimiliano. It was a piece of fabric though, in particular a navy-blue blazering in Vitale Barberis Canonico flannel, and the guidance of its creator, Francesco Barberis Canonico, that led me through the transept of 16 Via Fatebenefratelli, where so many great men had stepped before, and towards my first A. Caraceni experience. I had by this time become obsessed with a Caraceni invention known as the transformable double-breasted coat, or doppiopetto trasformabile. This style of jacket uses a soft lapel and is cut so that it can be fastened at the middle button or closed using the bottom button. You can't do this with a normal double-breasted jacket because it is cut and the lapel is pressed so that it rolls only to one point. But the pragmatism behind the convertible style is incredibly relevant to the reality of dressing today. For example, during business meetings or on more formal occasions, you would feel slightly underdressed without your jigger (inner fastener) and middle button locked and loaded, allowing the full military roots of the double-breasted jacket to shine through. But in the evening, in particular in combination with a soft-collared open-neck shirt, this style of closure vies and contests with your desire to relax mentally and physically. And if you believe in the union between mind and body, how is the former going to be set free when the latter is corseted? What you want is to be able to fasten just the bottom button, and forget about the lower jigger button, so that your coat collapses slightly and envelops you like a very stylish security blanket.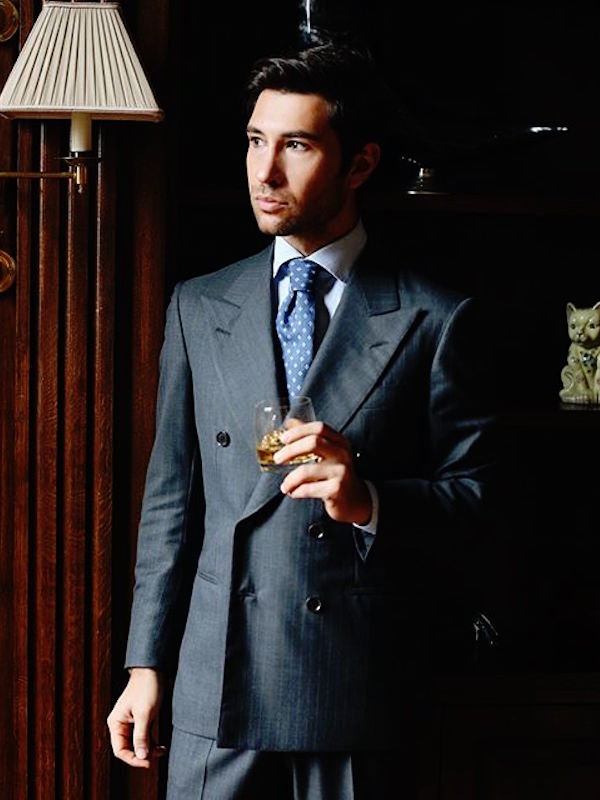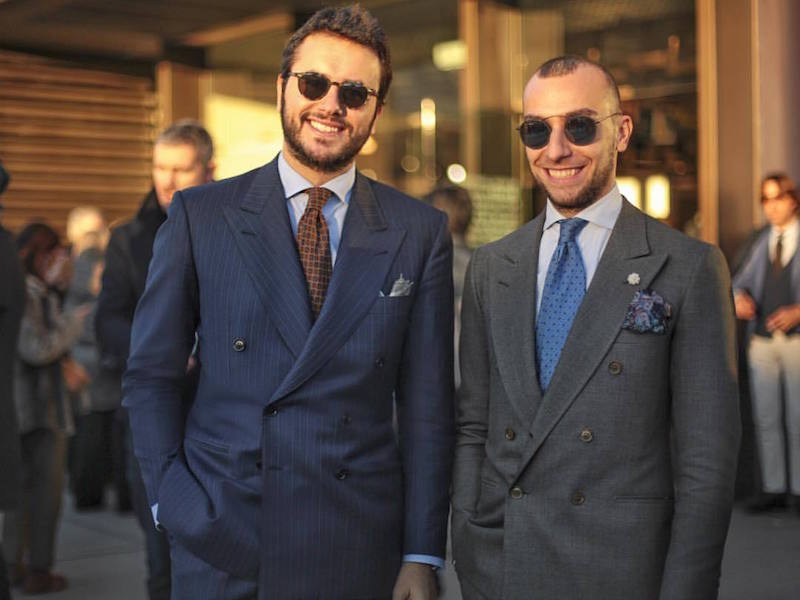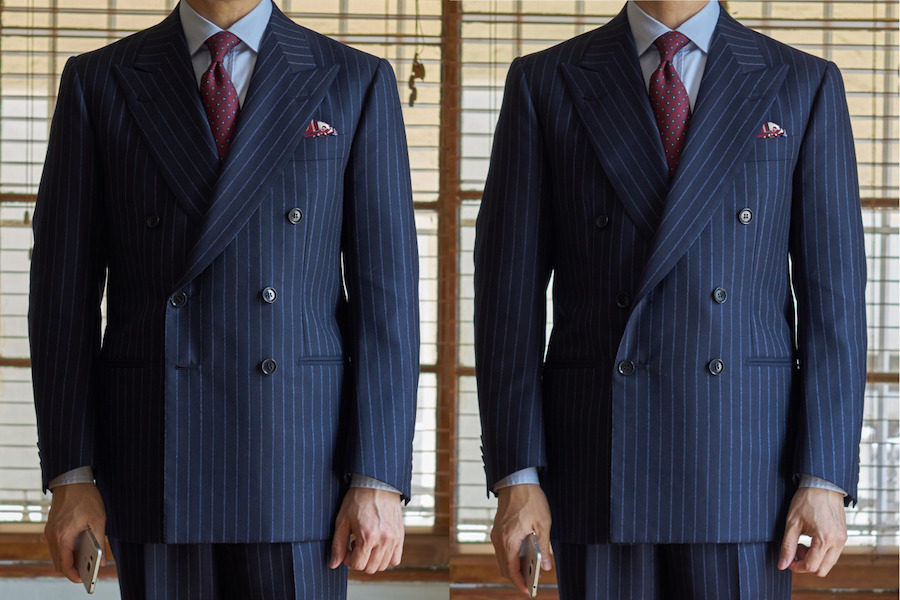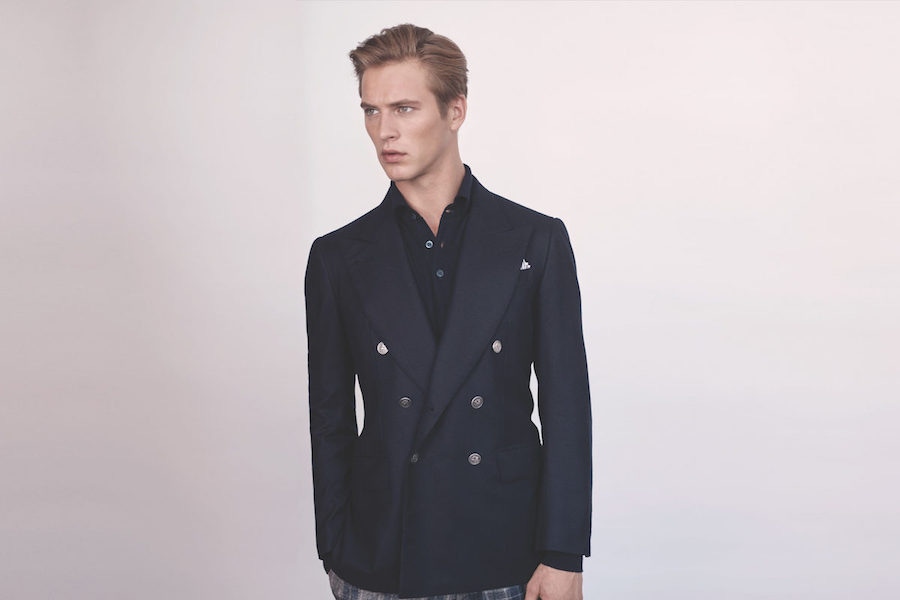 But not all transformable 
double-breasted jackets
are created equal. The vast majority are reasonably elegant when fastened at the bottom button, so that the lapels are maximised in length. But somehow when fastened at the middle button their lapels look stunted and foreshortened. Also, most are created without any belly, that gentle curve to the lapel that gives it its character, so as to roll more uniformly to both points. Says Carlo Andreacchio: "The convertible style of jacket is one of the most challenging to create, because you need to balance the stance and proportions in three different positions. It has to look good when buttoned in the middle, but also when buttoned on the bottom and even when unbuttoned." Indeed, I hadn't thought about the double-breasted coat needing to appear elegant even when unbuttoned — a style popularised by the master of dégagé cool, Agnelli, and later by his successor in both business and sartorial stakes, Luca di Montezemolo (an A. Caraceni customer) — despite the fact I often unconsciously wear mine precisely in that manner. The idea of being able to wear a
double-breasted jacket
in a more casual way is of profound importance to me, because I genuinely feel that the way men are dressing today has evolved considerably from when we first launched
The Rake
. And while tailoring and craft are more relevant than ever, the ideas of adaptability, utility, softness and comfort have become the primary concerns of men experiencing life in the urban environment. In particular, we need jackets that can be worn to business meetings but also to casual dinners — and that can be slept in on aeroplanes. We need jackets that maximise mobility and yet make us look epically stylish, and the Caraceni blazer, with its softness in construction but its heroic silhouette — the shoulder, for example, is not constructed using pads but several layers of wadding that are hand-placed and formed — might well be the most essential garment in a man's wardrobe today. At A. Caraceni, the spirit of tailoring, the way it is evolving to meet modern demands while transmitting the traditions of the past, underscores the veracity of Gustav Mahler's quote that, "tradition is about passing the torch, not worshipping the ashes". A. Caraceni has done just that, assuring that the most storied name in Italian tailoring has an incredibly bright future.
Visit A.Caraceni at Via Fatebenefratelli, 16, 20121, Milan, or view their website by clicking here.