How Coast Society Creates Stylish Beachwear
Coast Society is the luxe beachwear brand that helps men flex their sartorial muscle — even while in a state of near undress.
Once you've mastered the sartorial basics, it's relatively easy to look suave in a suit. But in a scantily clad vacation setting, with very few garments and accessories at his disposal, it's a little trickier for a man to appear stylish and well put together. Aside from the obvious step of sporting a beautiful yellow-gold Royal Oak — and perhaps, working out non-stop and eschewing all pleasurable comestibles in order to achieve a sleek physique — what can a fellow do to ensure he'll make a positive impression by the pool or on the beach? It all comes down to selecting the right basics, says Davide Jais, co-founder of ascendant new beachwear label, Coast Society. "A man will generally spend 80 per cent of his time during his holidays wearing a swim short and a polo shirt," Jais estimates (these two garments, coincidentally, comprising his brand's central offering). In an aquatic setting, poolside or at the sea, "a man is only dressed in a pair of swim shorts," Jais points out. "Therefore, those shorts must represent his tastes for garments and style; he must feel unique and be comfortable and classy. Whereas women understood this a while ago, men are just now starting to embrace aesthetics on the beach, giving more and more importance to what they wear and how they look." Enter Coast Society. The brand was founded by Jais and his friend Virginia Busi, two Italians who met during childhood holidays in Portofino. The idea for the label was sparked, Jais says, when the pair observed — while lounging at
St Tropez
's louche Club 55 — that "Women looked classy and elegant on the beach in their understated swimsuits, with a great attention to detail and trends, but men all looked the same, in swim shorts that didn't represent their personality and downgraded their allure. We started to play with imagining the perfect swim shorts for worldly, classy men who spend their holidays jumping from one resort to the other, from Saint-Tropez to Capri, passing by Portofino and Ibiza. The idea for Coast Society took shape."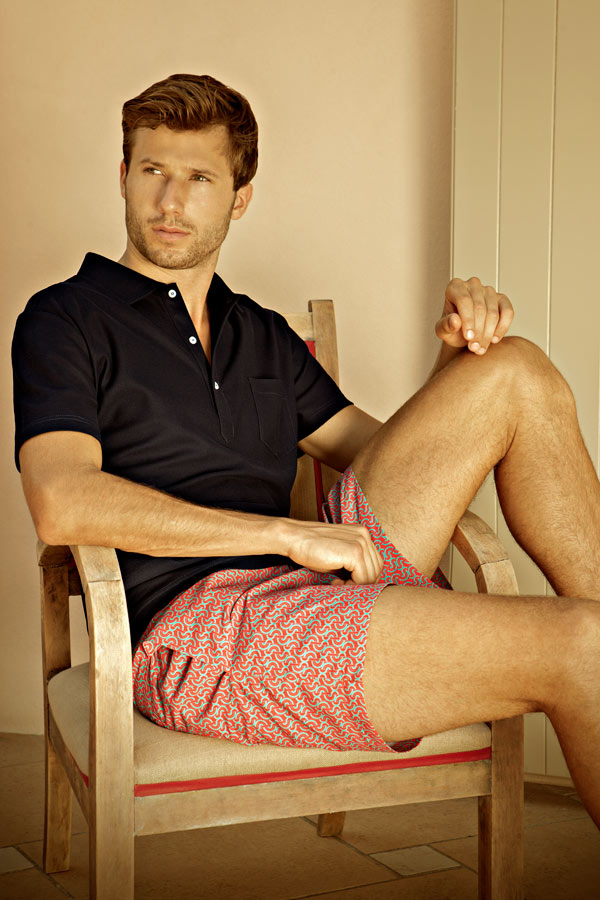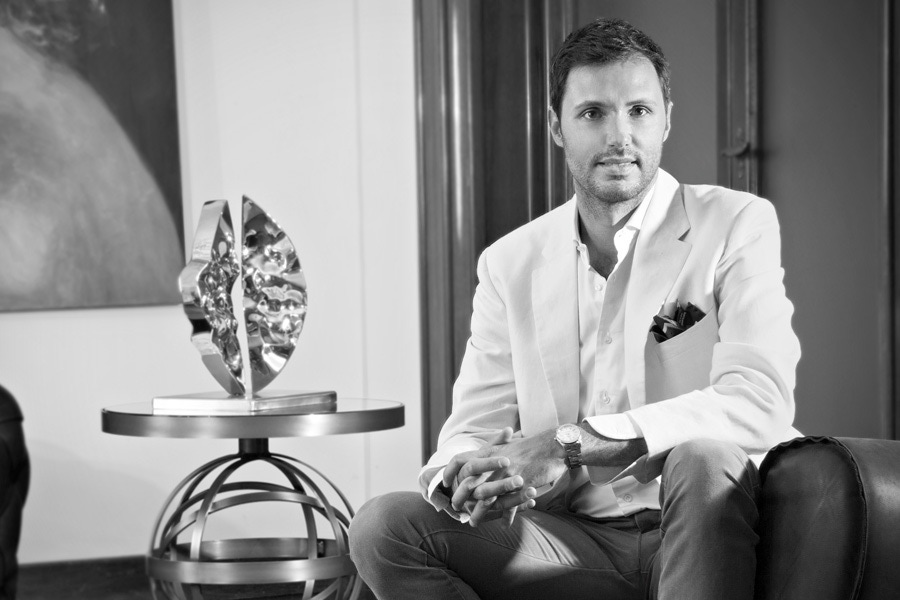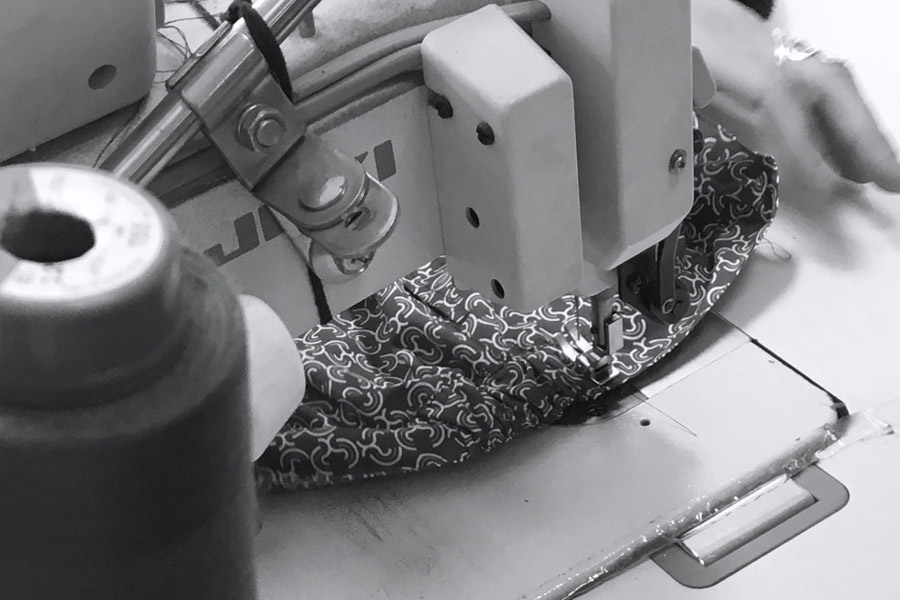 Jais explains that Coast Society aims "to re-imagine beachwear with the same degree of attention that is paid to sartorial menswear. In fact, the brand unites uncompromising quality and expert tailoring with the use of the finest high-performance fabrics and an extreme attention to detail." The brand's approach to design, he says, is straightforward — "Every piece of our collection must be of undisputed quality, represent a distinctive design, be sophisticated and comfortable and embody unforced elegance." Jais believes that although the men's beachwear market today has become rather crowded, "Most of the brands are focusing on entry-level products without any attention to textile research, design, shapes and fit. As is the case with women's beachwear, my business partner and I thought that there was an emerging need of a resort brand making beautiful products of exceptional quality and at the same time, representing the Italian aesthetic and summer lifestyle." Taking rakish icons from the halcyon days of the Riviera as the brand's inspiration, Jais says, "Our ideal customer is a modern demanding man, a worldly traveller with a passion for aesthetics and sartorial style. When I shape a collection, I get inspired by the elegance of men such as 
Gianni Agnelli
and
Porfirio Rubirosa
and also by the perfection of sartorial menswear." Indeed, much like the best men's tailoring, Jais says, "Coast Society's style and product quality are unique, we focus on sourcing beautiful textiles and components among the best Italian manufacturers and we work with expert artisans in northern Italy." The goal, he states, is for Coast Society "to represent the modern voice of classic Italian resort style" – something that the brand seems to be doing with aplomb.