Edward Green: Quintessential British Excellence
We explore Edward Green's modern factory in Northampton, and discover why it's one of England's finest shoemakers.
Founded in 1890, Edward Green is one of England's most prestigious shoemakers. Creating a modest figure of 350 pairs a week, which is a fraction of its neighbours' productivity, all of its shoes have a distinctly British sensibility to them. The brand is fairly lauded for its refined lasts, quality of calfskins and handwork and just so happens to be the latest addition to the burgeoning
footwear offering
on The Rake Atelier. Aside from the quality of its produce, what sets Edward Green apart is its modern factory, where the brand's Head of Brand & Business Development Manager Euan Denholm is showing us around. "It's a big, spacious building that's much easier to work in, 
whilst may not be as atmospheric as a Dickensian workshop it allows our craftsman to properly see the character of the shoe and leather they are working on,
" he says. The factory is brightly lit and devoid of the creaky floorboards and spiderweb-clad windows found elsewhere in the shoemaking town.  As a result of having this sort of set up, it allows the brand to perform at a consistent and high-quality function. Our tour starts in the clicking room, where the shoemaking process starts following the selection of calfskins. In comparison to other local shoemakers, Edward Green's clicking room is significantly smaller and quieter, thanks to the select amount of craftspeople working to meet the brand's modest output. Furthermore, all of the parts are cut by hand, rather than a loud, industrial punching machine. Edward Green primarily uses Italian and French-sourced calfskins, and its veteran clickers' roles are to survey the skins and feel for growth marks and imperfections and adherently work around them — there are no compromises or exceptions. Then, according to the pattern of the shoe, they click the uppers from the finest and most flawless areas using their own unique tools.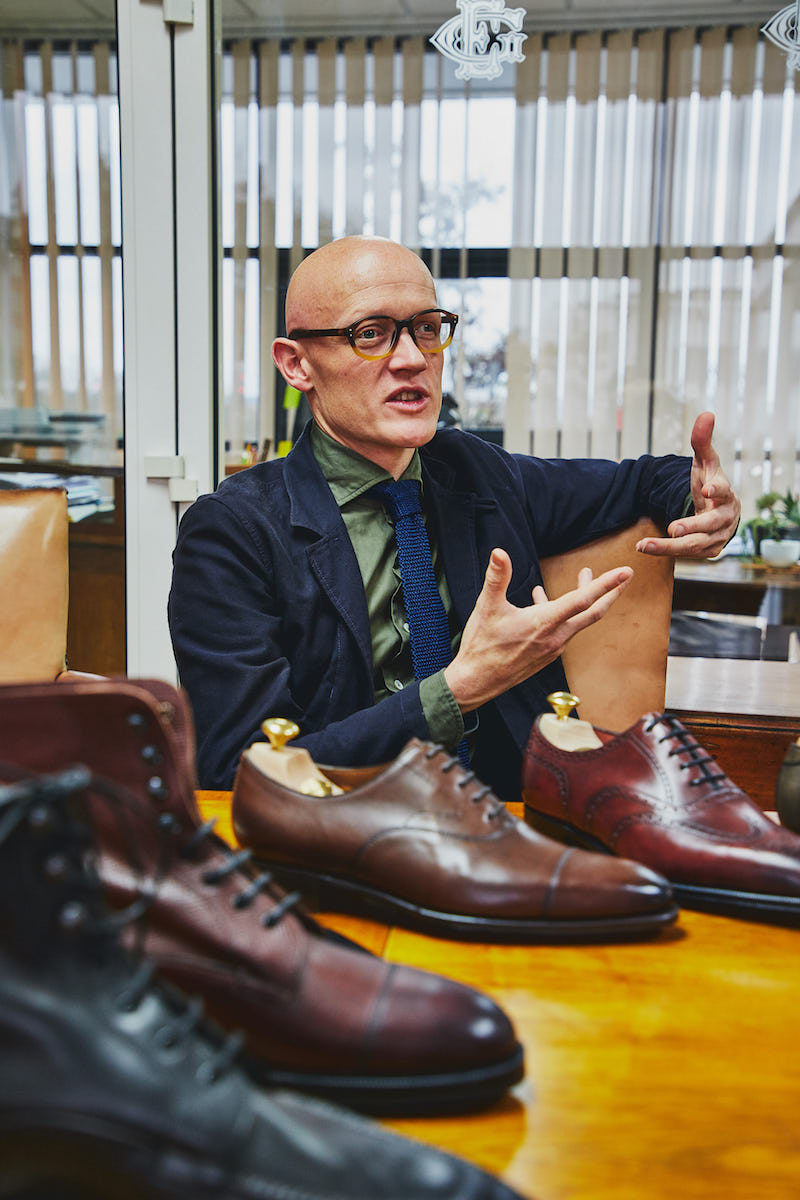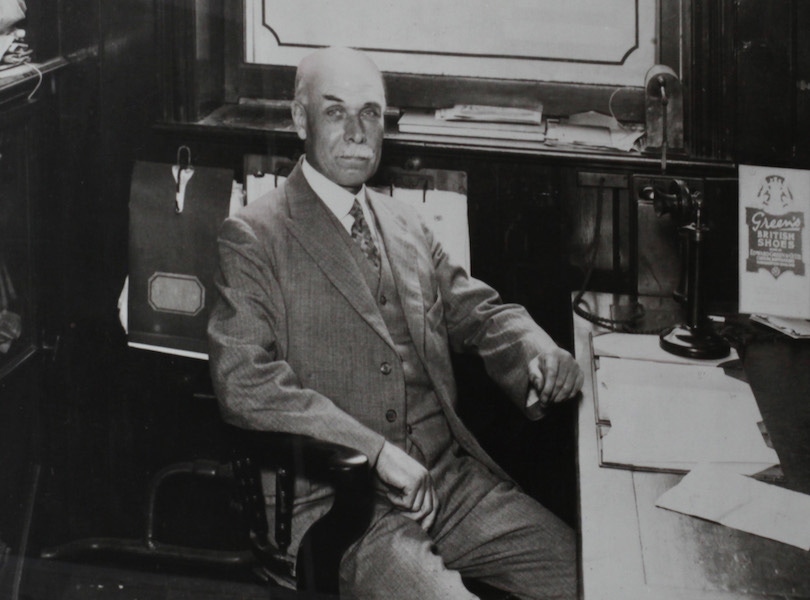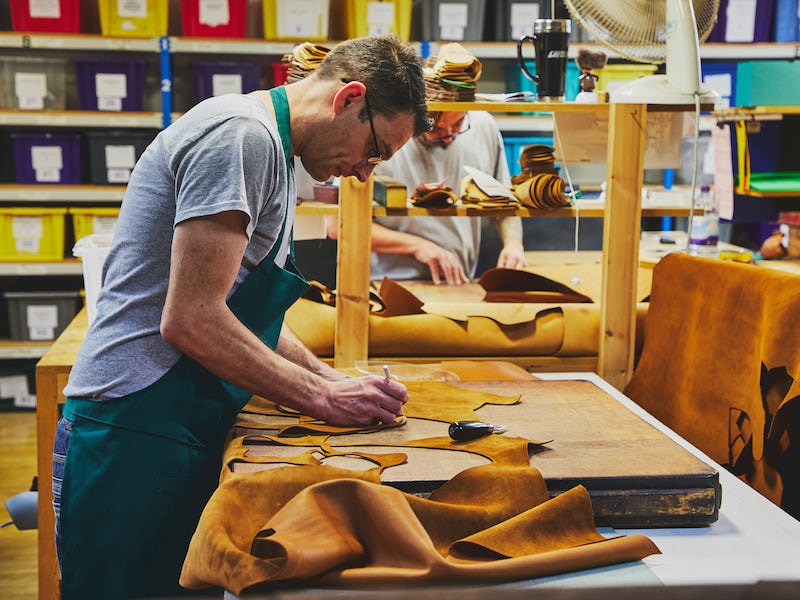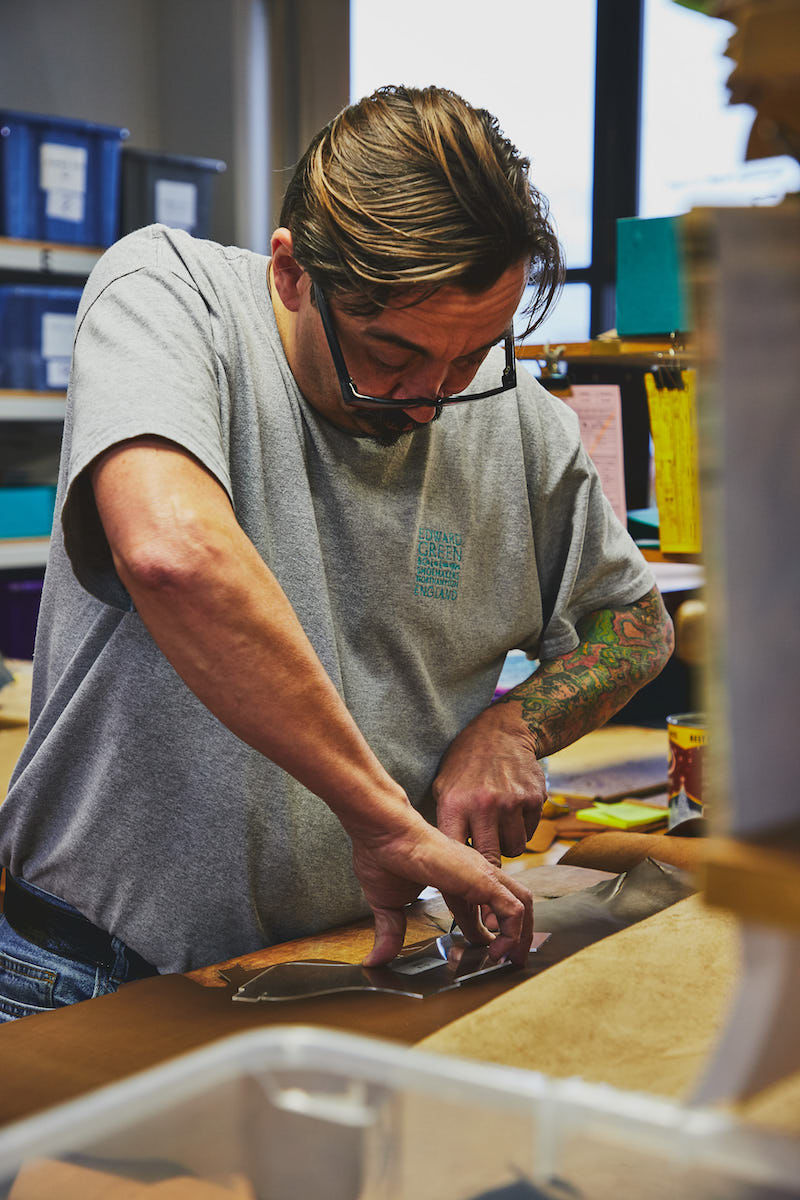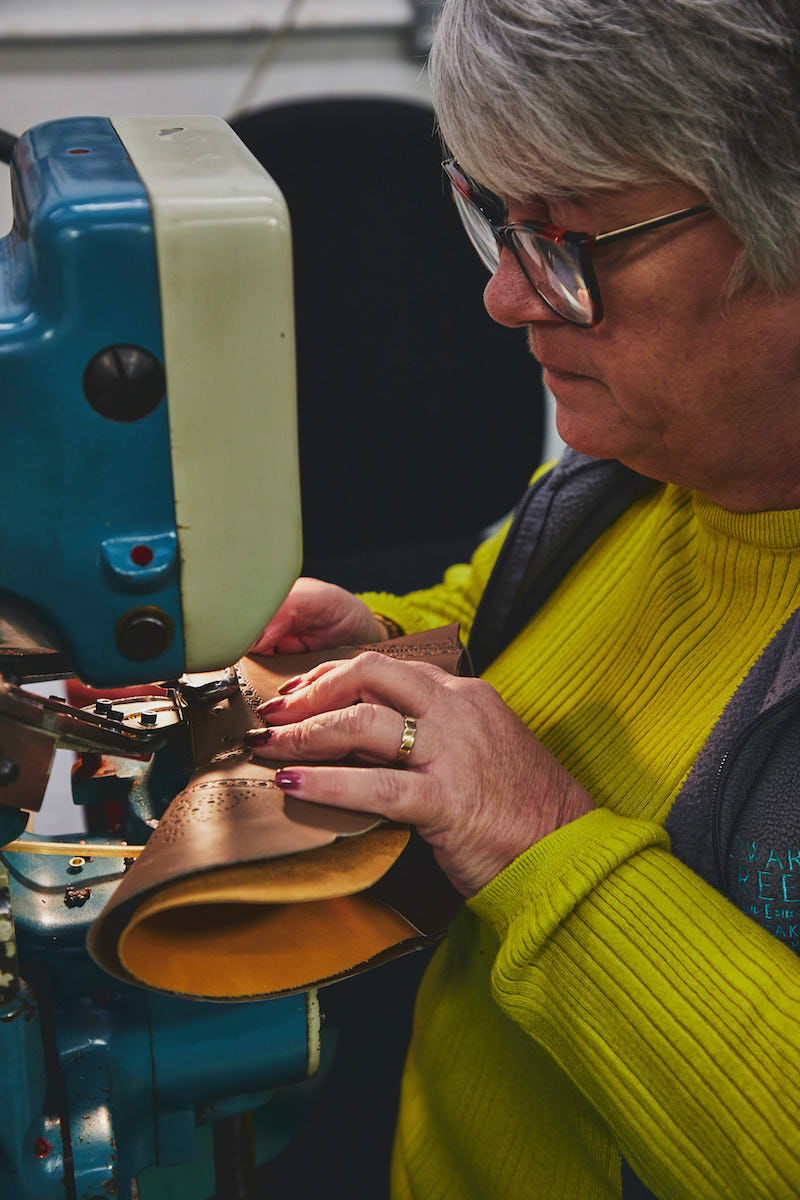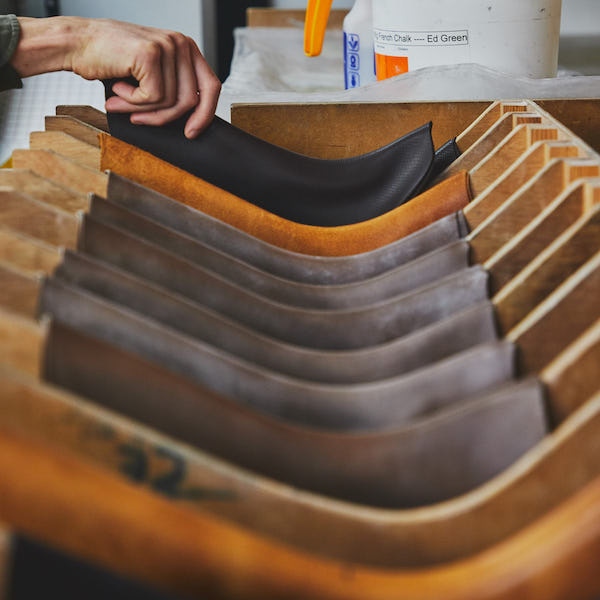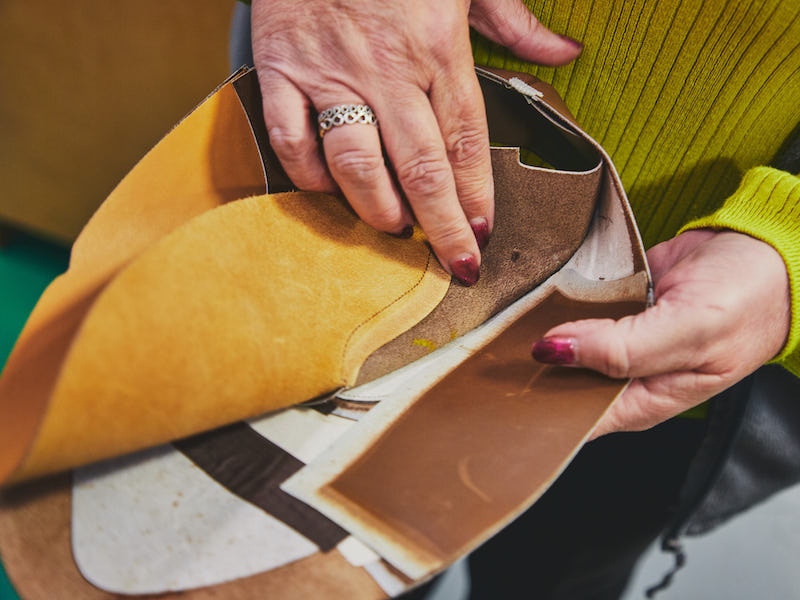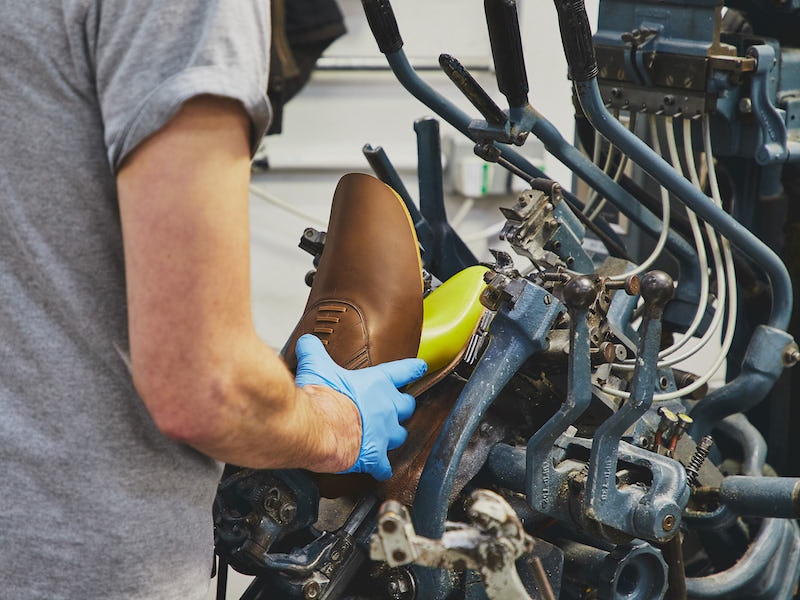 Once all of the parts have been clicked, they're delivered to the closing room, which is occupied mainly by women who work in teams to be as efficient as possible. It's lead by Julie Smart, whom Denholm describes as a "leader who understands the industry like the back of her hand. She also understands the difference in quality that we aim for here at Edward Green." With 12 stitches to every inch, and under the guidance of Smart, each craftswoman closes an entire upper by herself using nimble stitching machines that require trained hands with acute muscle memory and eagle eyes. It's within the closing room that one performed step underlines why Edward Green's shoes are of the highest order when it comes to construction: an extra layer of interlining across the heel, toe and sides, which makes each shoe far more durable. One thing that's clear whilst walking through the factory is that there is barely any haste in the air. I asked several craftspeople what they like most about working at Edward Green and, with most of them having worked for other Northampton-based shoemakers, the general response was the lack of pressure. They're not working to fill orders and demands, which no doubt leads to a higher quality finish.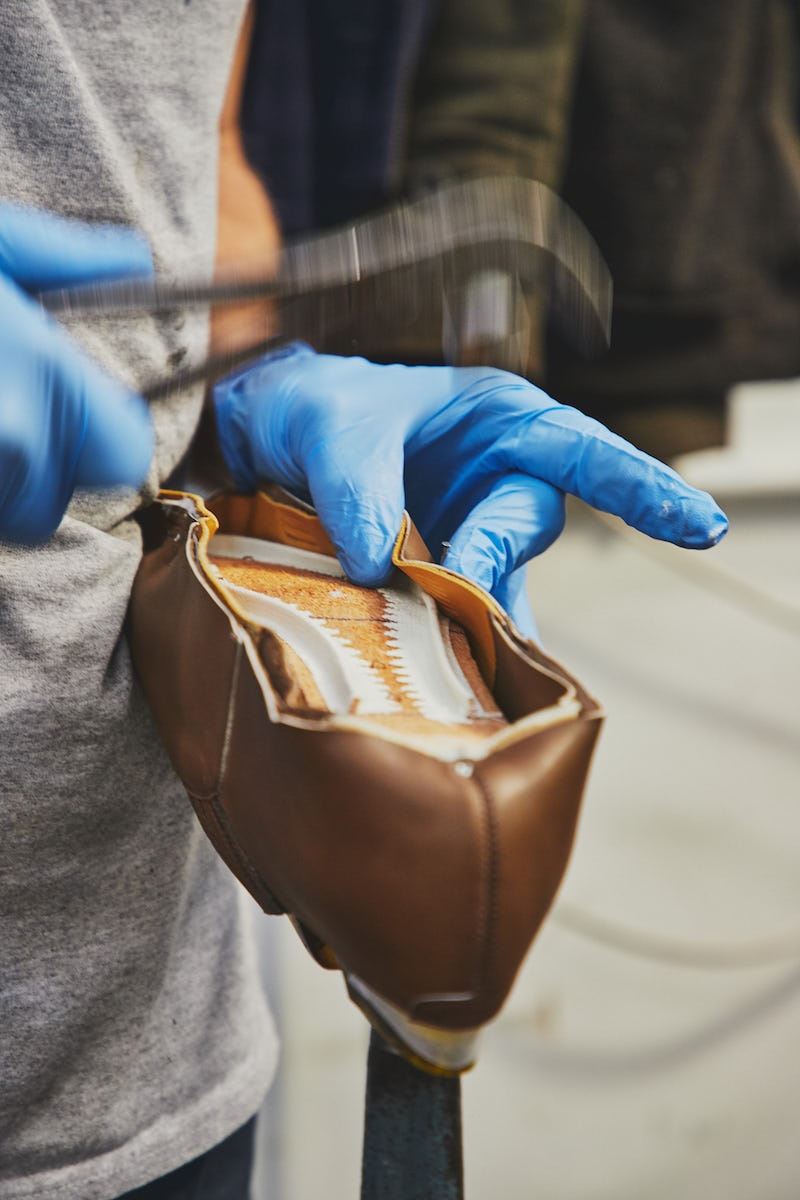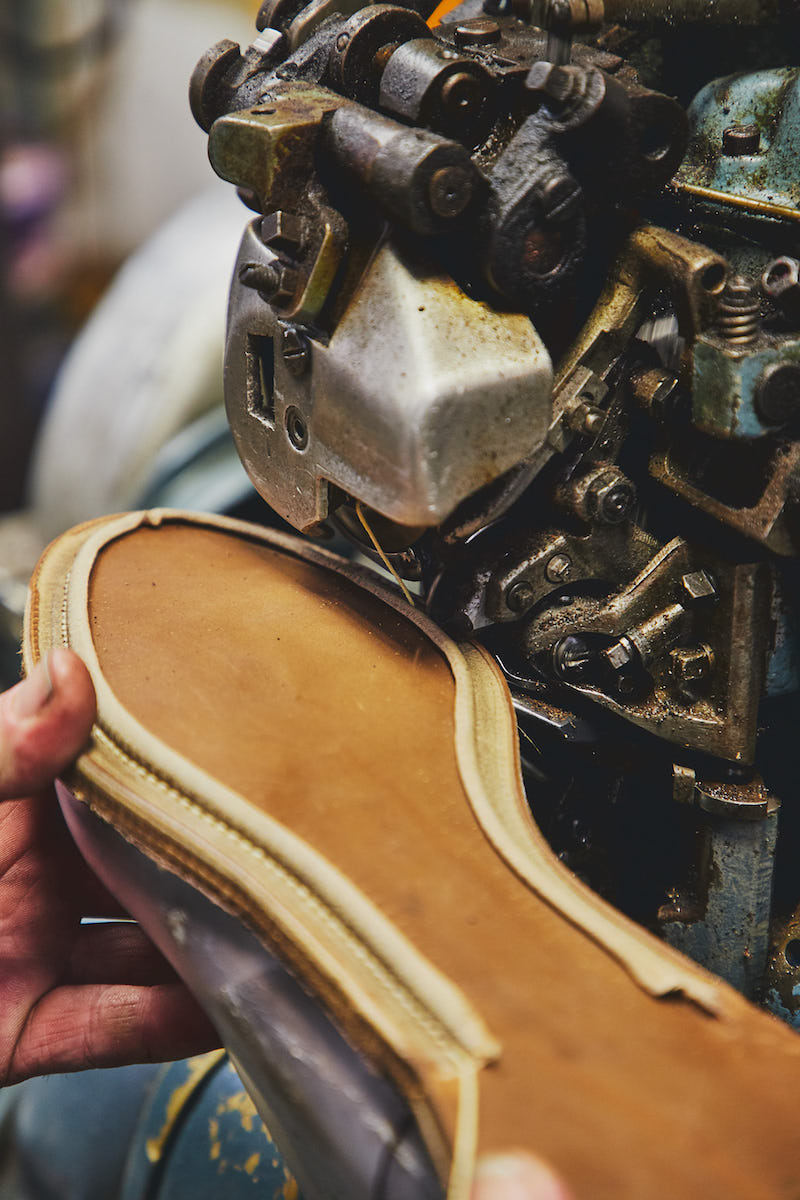 The assembled and detailed uppers are delivered to the lasting room, which is where the shoe starts to take its shape. The uppers are tacked onto the lasts, of which there are many, and then utilising the archaic touch of an age-old machine, they're firmly sealed on to the elegant form. Following on from two-weeks' rest on the last, the Goodyear-welt is sewn on before the shoe is filled with cork and the leather sole is applied. Edward Green prides itself on its closed-channel stitching, whereby the sole is opened, stitched through and then resealed, which is why there are no visible signs of sewing on the sole. It essentially makes it a very refined and highly finished through, and it's a touch that's rarely demonstrated by English shoemakers. One of Edward Green's best-kept secrets is its finishing room, where an eclectic range of burnishing and polishing processes are carried out. We weren't allowed to shoot any of this, much to our disappointment, however, we were allowed to witness the finesse and painstakingly-slow process of the uppers being closed via the use of boar bristles. They're thinner than a traditional needle and therefore create a finer finish, but require more skill. They're used to close the
Halifax
model and more, however, the technique deserves its own story as it's remarkably intricate and is a hallmark of quality. Stay tuned on that front.
As previously mentioned, an Edward Green shoe is as quintessentially English as can be. The 202 last is the most common one used across the range. It's also the brand's most versatile last, and is used to form
Oxfords
,
Derbies
, military
boots
, chukka boots and
monk-straps
at both ends of the formal-casual spectrum. "It's one of our older lasts with really nice and soft round lines – nothing too accentuated," Denholm explains. The
Chelsea
model is built upon it and it's one of the brand's best-selling models. A true Oxford dress shoe features a straight toe cap and a neat 'swans neck' across the upper. The
Berkeley
, which is similar to the Chelsea yet features a neat, perforated toe cap, also comes on the 202 and the brand refers to it as a 'Jermyn Street classic'. Finally, the Halifax, which is a split toe chukka boot that's hand-sewn using a boar's bristle, is made from Utah leather – an extremely soft calfskin that's tanned in Alsace, France. It's tanned in nine different oils and develops a wonderful patina over time. Whether you are looking for a shoe for business, the
g
reat outdoors
, a
casual weekend
, the house or a
black tie
event, there's something for each occasion. There's also a  guarantee of sorts that comes with a pair of Edward Green shoes which is that their sentimental value will only increase throughout the years. A sound investment for sure, and a hallmark of quality and stoic Britishness.