Ettore Bugatti's Motoring Legacy
Ettore Bugatti liked to say that, 'Nothing is too beautiful, nothing is too expensive'. Which probably explains why his famous creations — the racing cars that established his legend in the 20th century — were pure hedonism on wheels.
In 1927, a most singular automobile glided out of the doors of a factory in Molsheim, in present-day Alsace. The Bugatti Royale was the ultimate in luxury conveyances, as envisioned by the celebrated Italian engineer and designer Ettore Bugatti. Reportedly inspired when Ettore was goaded by the remarks of an Englishwoman, who compared Bugattis unfavourably to Rolls-Royces, the Royale cut a suitably imposing figure. It was 21 feet long and weighed around three tons (outshining a Rolls by 20 per cent and 25 per cent respectively). Its rangy bonnet concealed a 12.7-litre straight-eight engine, originally designed for the French Air ministry, which could theoretically propel it to 180 kilometres an hour or more. It featured a swooping Art Deco running board and a radiator cap modelled on a dancing elephant sculpture by Rembrandt Bugatti, Ettore's brother. It was a car fit for kings, which was just as well, since, in a mark of the hubristic élan that was Ettore's trademark, he decreed that only bona fide crowned heads need apply for one of the planned edition of 25.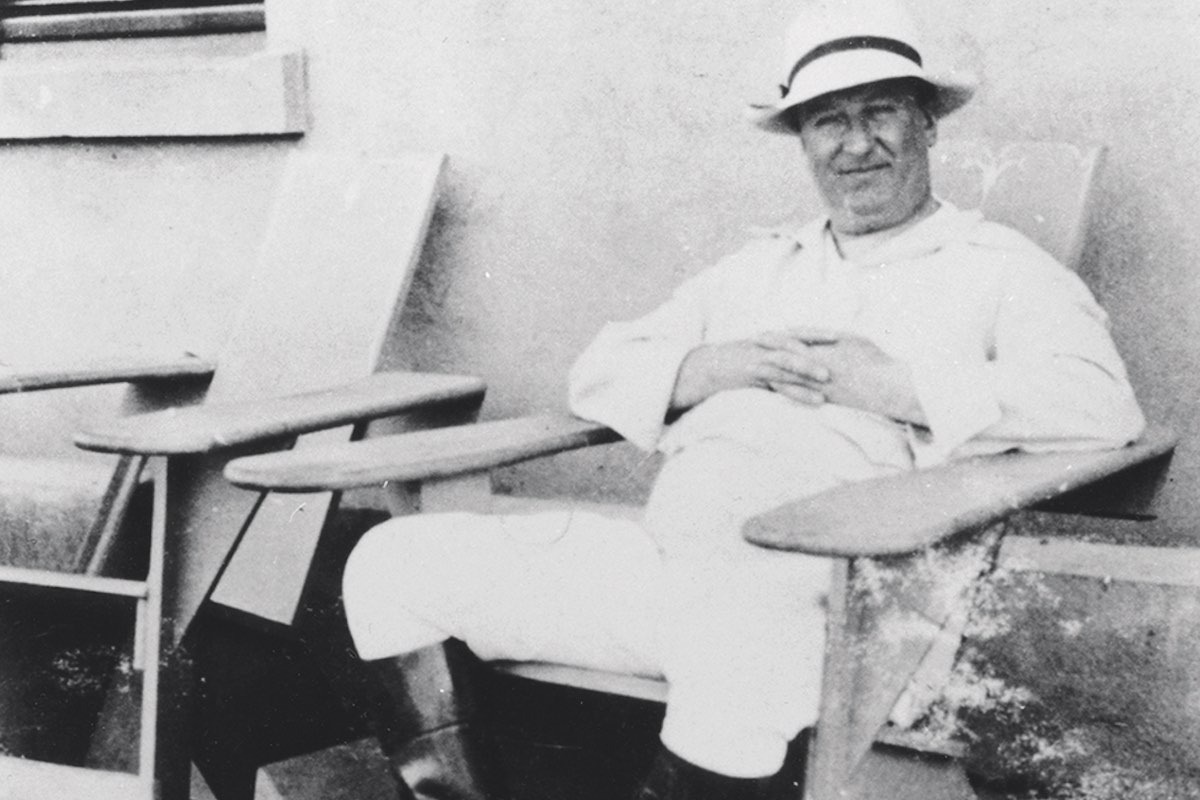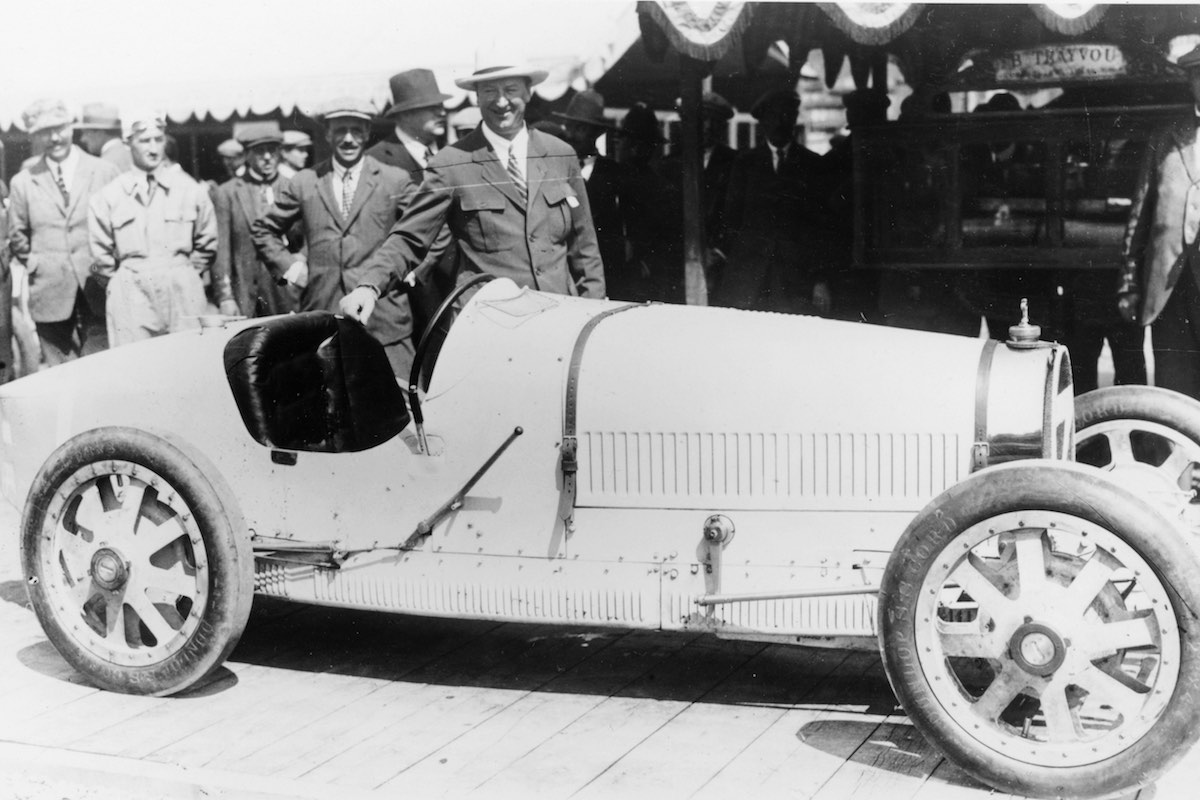 Sadly, the Royale — and, more piquantly, its basic chassis price of $30,000 — was an indulgence too far for a regal caste that was grappling with the onset of the Great Depression, and, later, the regional flare-ups that would eventually ignite world war II. King Alfonso of Spain was deposed before he could take delivery; King Carol II of Romania fared likewise; and Ettore flatly refused to sell to King Zog of Albania, claiming that "the man's table manners are beyond belief". The seven Royales that were eventually made ended up in the hands of French couturiers, English custard tycoons, and Swedish textile magnates; one of the six still in existence went for £5.5m at Christie's in 1987, making it, fittingly, the most expensive car ever sold at auction. If Ettore was looking down, he doubtless allowed himself a smile of self-validation. A lover of all things equine, he liked to refer to his creations as
pur sang
, or thoroughbreds, and from the outset, whatever he was designing — he's thought to have produced more than a thousand patents in his lifetime, for aircraft design, steam locomotives, ship's hulls, bicycles, Venetian blinds, fishing reels, and surgical instruments — he approached the task with a formal rigour and an artist's imaginative flight, which found its most powerful expression in the racing cars that established the Bugatti legend in the first half of the 20th century — a legend that continues to inspire reverence in petrolheads and aesthetes alike. What other company could unite Picasso and Jeremy Clarkson in fan-boy encomiums? The former described Bugatti's famous square-cut aluminium engine as "the most beautiful man-made object", and the latter, test-driving the Bugatti Chiron (top speed: 420 kilometres an hour), opined that "it feels as though you're coming up through the spout of Vesuvius, propelled by lava, convection and pressure".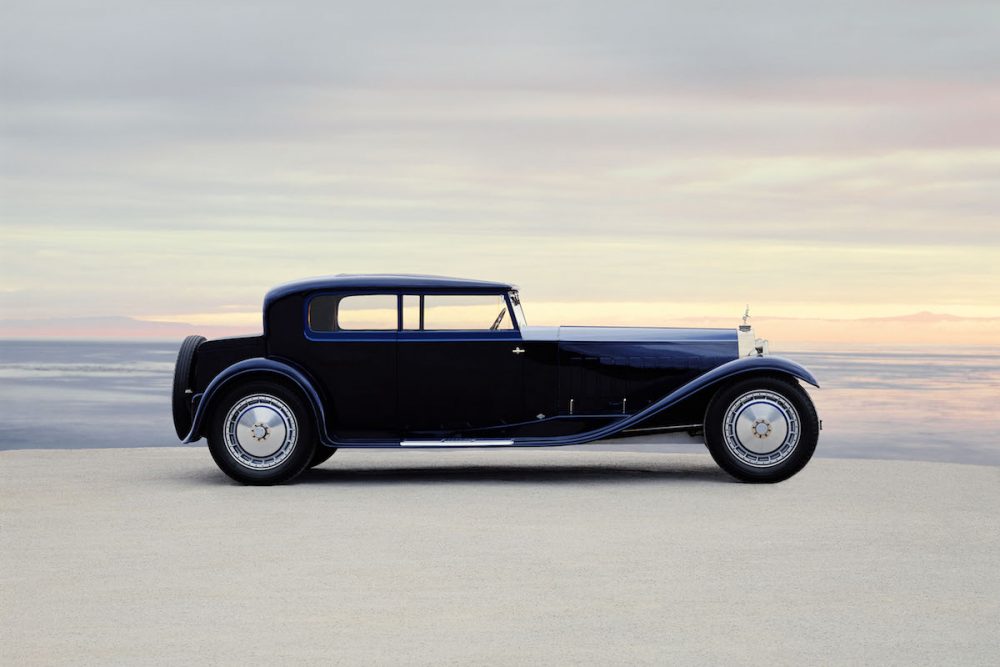 While Ettore would have appreciated Clarkson's tribute, he doubtless cherished Picasso's praise. His family had deep artistic roots in the city of Milan; his grandfather Giovanni had been a famous architect and sculptor, while his father, Carlo, was an internationally renowned furniture and jewellery designer (his creations included a fantastical 'throne chair' that mashed together Japanese and Islamic influences; it can be seen supporting Michael Fassbender's android rear in the opening scenes of Alien: Covenant), and his sculptor brother Rembrandt produced Reclining Egyptian Wolves and Yawning Lionesses alongside his dancing elephants. Ettore (born Ettore Arco Isidoro Bugatti in 1881) never had a formal engineering education, instead studying sculpture at the Fine Art Academy in Brea, which enabled him to give his expansive vision free rein; look at any photo of 'Le Patron', as he came to be known, and above the roll-your-sleeves-up outfits — he favoured tweed boilersuits — you're struck by his high, patrician forehead and his hooded eyes. "Nothing is too beautiful, nothing is too expensive," he liked to say, and he outdid his near-contemporary Enzo Ferrari in producing vehicles that exemplified both qualities. These were, emphatically, playthings for the one per cent.
Ettore began his career apprenticing at Prinetti & Stucchi, the Milanese bicycle and tricycle manufacturers, when he was 17; he pre-empted Pimp My Ride by a century or so when he co-opted two De Dion engines to create the world's first motorised tricycle. He designed his very first car, the Type 1 (all Bugatti's personal designs had progressive serial numbers, making them catnip for future collectors), in 1900, which won him an award at Milan's international automobile exhibition, and he went on to work for various pioneering European car firms (De Dietrich in Alsace, Gasmotorenfabrik Deutz in Cologne) while moonlighting on his pet projects — fast, lightweight racing cars — in his various basement workshops. In 1909 he terminated his contract with Deutz, collected his severance pay, and leased a disused dyeworks factory in Molsheim, which became the nerve centre of Automobiles E Bugatti.