Gunter Sachs: The Ultimate Playboy
Sportsman, dandy, artist, filmmaker and playboy, Gunter Sachs was the last of the golden-era pleasure seekers. The Rake salutes him...
'Playboy' is a term that has been used and abused for nearly a century now, but in its classic sense, it applies only to a very select number, a golden generation. Some were princes, one was a president, and at least a pair were movie stars. Most were men from relatively humble backgrounds who had the charisma and savoir-faire to raise themselves to the heights. Only one of them was a German industrialist, but Gunter Sachs may, ultimately, define them all.
"Playboy, moi?" Sachs once asked a rather presumptuous journalist. "I would rather call myself a gentleman." He had a point. Though he boasted of "never having worked a day" in his life, Sachs was a great amateur: sportsman, artist, filmmaker, connoisseur and academic, each pursuit taken seriously and pursued with vigour. Yet he was most certainly a playboy, and surely the last of the breed. He flitted between St. Tropez, St. Moritz, London, Paris and Palm Springs, married the greatest sex symbol of his age — the ineffable Brigitte Bardot — and defined a mode of dress, casual to the point of louche and yet still sophisticated, that is still adopted by those who walk in his footsteps. And he did this all so well that he became an icon of style and good living, and beyond that, a symbol of his country's postwar resurgence.
Certainly, he was no flâneur, lounging on nightclub couches and sleeping through the day. Sachs was a man of action. One of his greatest passions was bobsleigh, for which he was Junior European Champion in 1959. He spent many winters in St. Moritz, where he formed the Dracula Club for private members, and was Chairman of the St. Moritz Bobsleigh Club from 1969 until his death (Turn 13 of the St. Moritz-Celerina Olympic Bobrun was named after him), and Vice President of the legendary Cresta Run. He was so influential in raising the profile of the resort, in fact, that police allowed him to run car races across the frozen lake at night.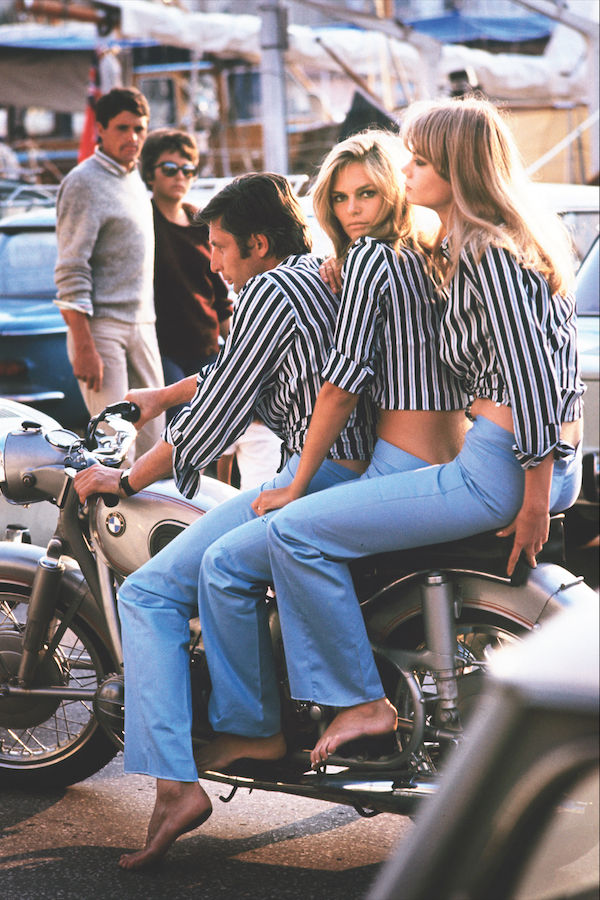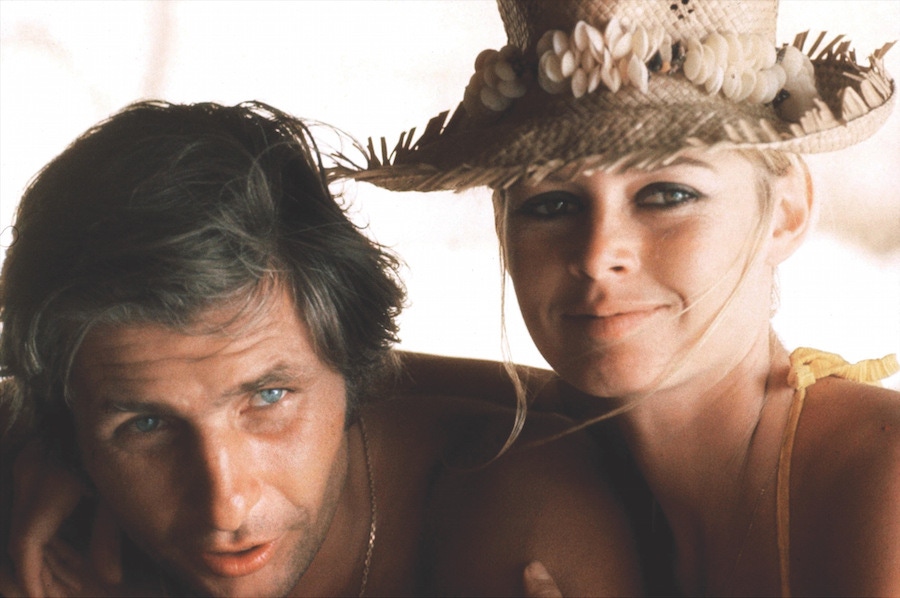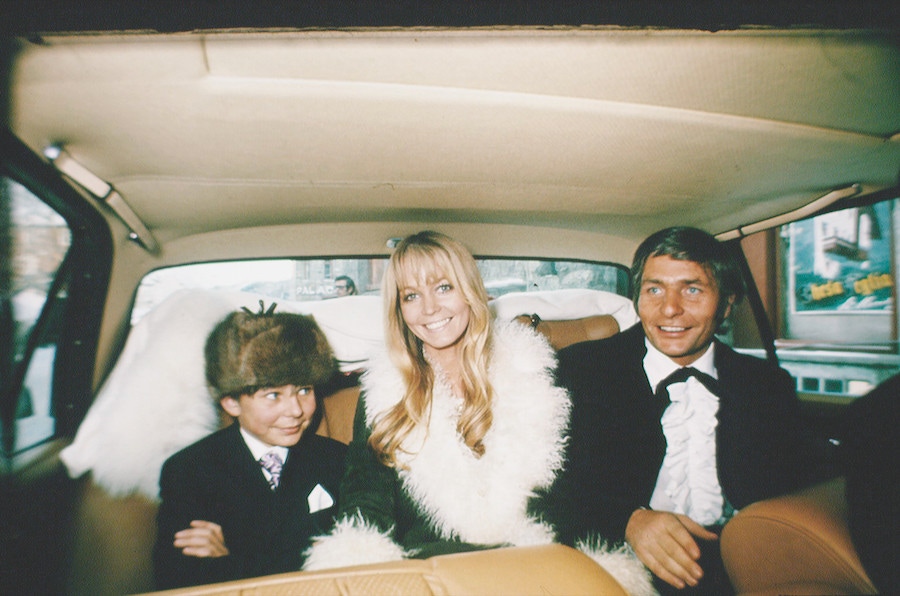 There were also planes, hand-built cars, motorbikes and boats, including a yacht, the Amazon, and a Riva Super Ariston speedboat, Dracula III. Even his artistic pursuits were dynamic. Taking up photography, he was commissioned to capture a hippo coming out of water. "It took so many days," he said, "I decided to photograph women from that moment on." Even when he turned his attention to the female figure, he created action, either splashing his subjects with paint, capturing them in motion or filling the lens with life and detail. His fashion shoots, which included the first nude photograph to be published in French Vogue in 1973, were joined by surrealist nudes and landscapes, and later by documentary films, among them the 1969 winter-sports film Happening in Weiß.
His energy was also expended on women. In the early '60s, he was with Soraya Esfandiary, former wife of the Shah of Iran. Later, he ran with Britt Ekland, Tina Onassis and waterskiing heiress Marina Doria. Eclipsing them all, however, was Bardot. They first met in a bar in Gassin, a village above St. Tropez, in May 1966. "I knew the minute I saw her, I was going to marry her," he said, while she recalled being "hypnotised". They bonded over their shared taste in Rolls-Royces, but she turned down his first proposal of marriage, relenting only when he flew over her home in a helicopter and launched a shower of red roses. Even she had to admit: "It's not every day a man drops a ton of roses in your backyard." In some versions of the story, he followed this grand gesture by jumping into the sea with two suitcases and moving in.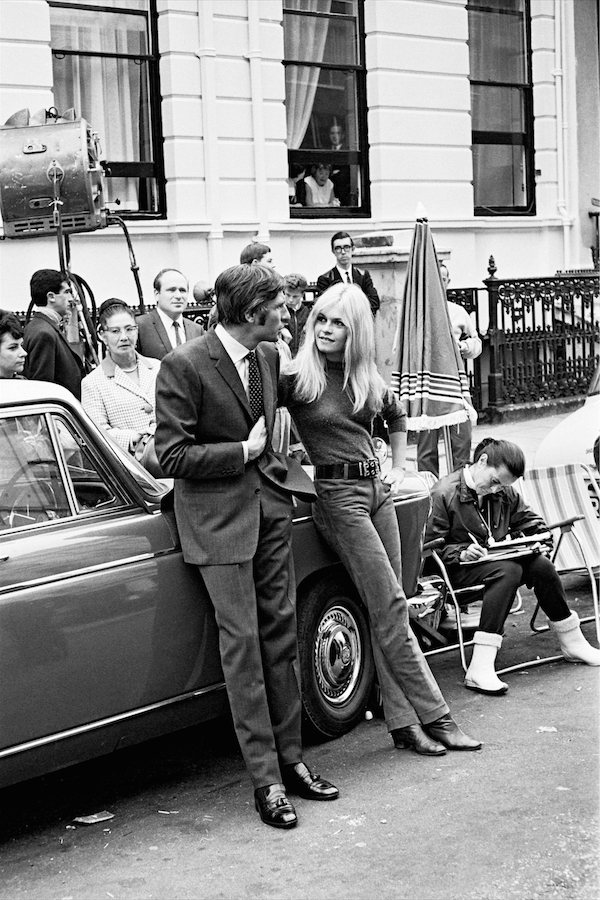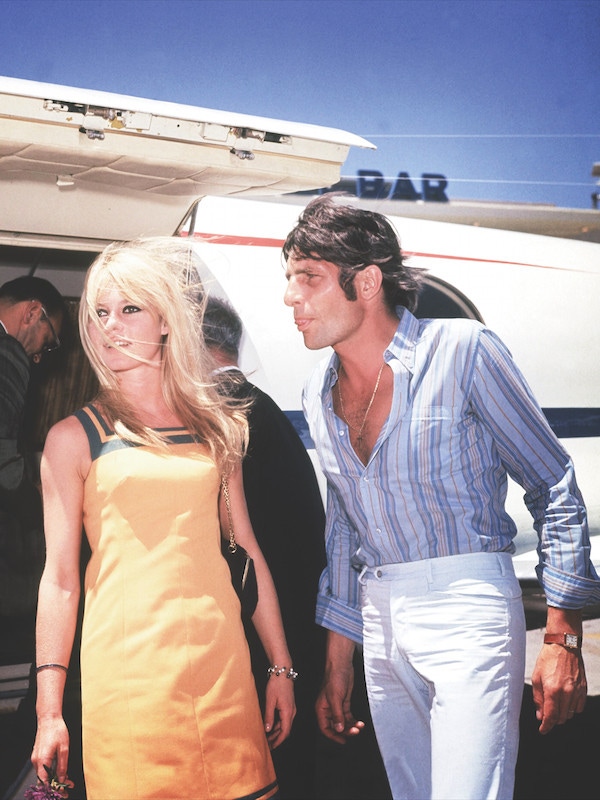 The marriage took place in Las Vegas two months later, and took eight minutes. They flew there on Ted Kennedy's private Learjet, pursued by paparazzi who followed them on their honeymoon in Tahiti. Within weeks, they had each returned to their old lives. "I don't think we spent more than three months together," she said. They lived in Paris — separately — and each conducted a string of affairs, the most famous of which was Bardot's odd coupling with singer Serge Gainsbourg, who recorded a number of classic ice-cool singles with her, including the original version of heavy-breathing novelty 'Je t'aime… moi non plus'. Sachs put a stop to the single's release, and Gainsbourg, but they were divorced in 1969. His verdict was that "a year with Bardot was worth 10 with anyone else", and they stayed on good terms. In their short time together, they managed to crystallise St. Tropez's reputation as a bohemian playground for the rich and beautiful. Sachs continued to spend time there and bought a villa, La Capilla.
Sachs's wide social life never suited Bardot. While she preferred to wander barefoot into restaurants, he loved a party, particularly if he could dress up. On one memorable occasion, he appeared as Kaiser Wilhelm, complete with a rather incongruous bagpipe. He was also more than capable of carrying off a huge fur coat hung over his shoulders by a bob run, but by day, his dress was played down. For his wedding to Bardot, Sachs had worn a black mohair blazer, white flannel trousers, a white silk shirt and Gucci loafers without socks. This would have surprised no one, since he scarcely wore anything else, travelling with a wardrobe of four pairs of trousers, six shirts and two blazers. With his hair always in a state of immaculate disarray and a Rolex GMT-Master or Submariner on his wrist, he built a new, more casual dress code for the playboy that was borrowed by Michelangelo Antonioni in his iconic '60s film Blow-Up, and remains the template for the summering European dandy.
Originally published in Issue 37 of The Rake. Subscribe here to read more.