Brigitte Bardot: Queen of the Côte d'Azur
A gust of fresh air in the stifling social atmosphere of her time, Brigitte Bardot lived up to the 'sex-kitten' role as well as she embodied it…
The sexiest scene in movie history is not Donald Sutherland and Julie Christie's tussle between Venetian bed sheets in the 1973 psychological thriller
Don't Look Now
. Neither is it Mila Kunis and Natalie Portman's sapphic tryst in 2010's
Black Swan
. It's not the nihilistic orgy in Lars von Trier's
The Idiots
, the bookshelf knee-trembler between Keira Knightley and James McAvoy in
Atonement
, or any of the classification board-ruffling cross-cuts in Alfonso Cuarón's
Y Tu Mamá También
. No, the sexiest scene committed to celluloid involved no nudity, saw no physical contact between the actors, and was soundtracked not by some tenor-sax bra-remover in C minor but by a Carioca-lite cacophony of pounding bongos. I'm referring, of course, to the famous dance scene in
Et Dieu... Créa La Femme
(
And God Created Woman
), in which Brigitte Bardot plays a young orphan indulging in an unbridled bonk-fest in 1950s Saint-Tropez. In the scene in question, Bardot — barefoot, unkempt, skirt flailing, insouciance and sensuality leaping from her pores right through the camera lens — flounders and table-dances for an ensemble of libido-stupefied men in a sequence that will have the most querulous Darwinist nodding in agreement with the movie's title. Only she could have done the scene. Without her — without the extraordinary sequence of chemical base pairs residing in her 30 trillion cells — the movie wouldn't have worked. For Bardot's radiant sexual charisma belongs to her alone. The slight physical imperfections — the gap between her front teeth and a profile that, mid-pout, could come across as a sneer of incredulous contempt at others' ordinariness — somehow complemented her more conventionally beautiful traits: the delineated feline eyes, the breeze-bouffanted hair, the plush lips, and a physique that came on leaps, bounds and entrechats thanks to ballet sessions at the Conservatoire de Paris.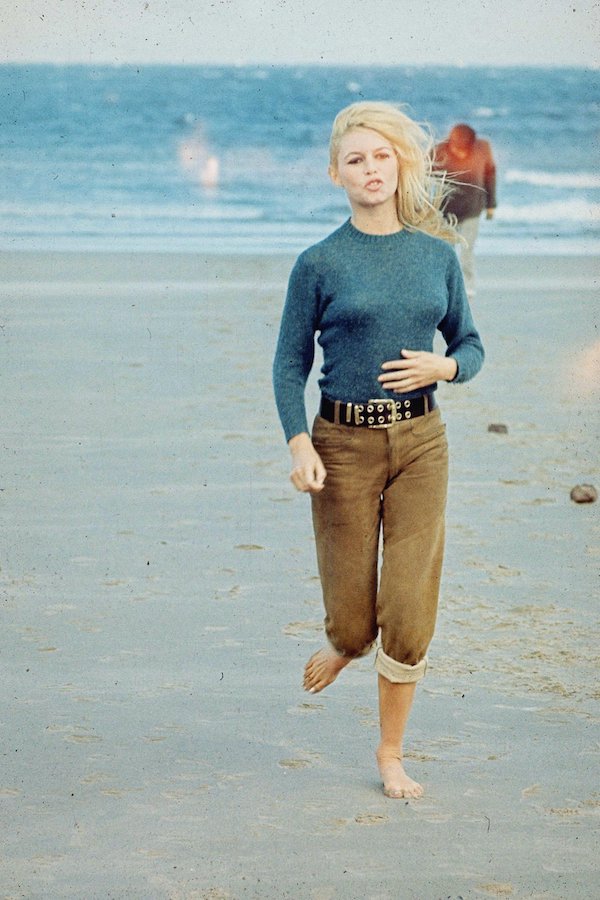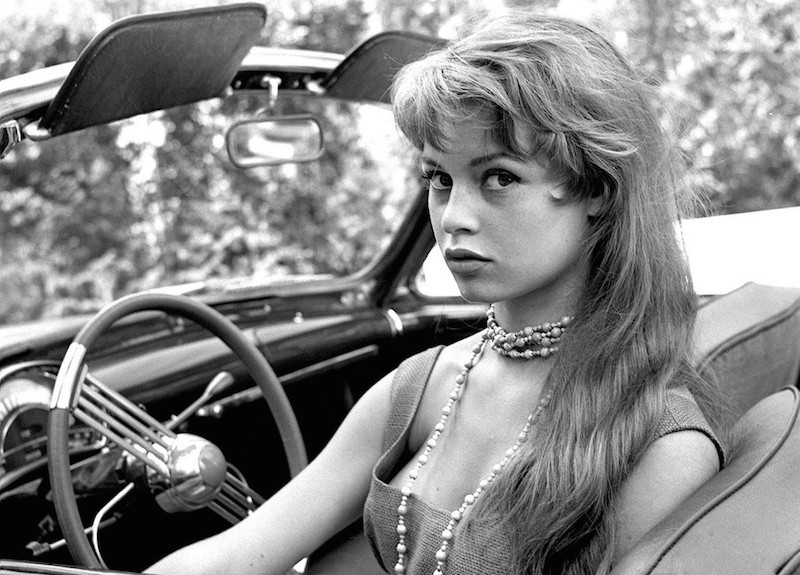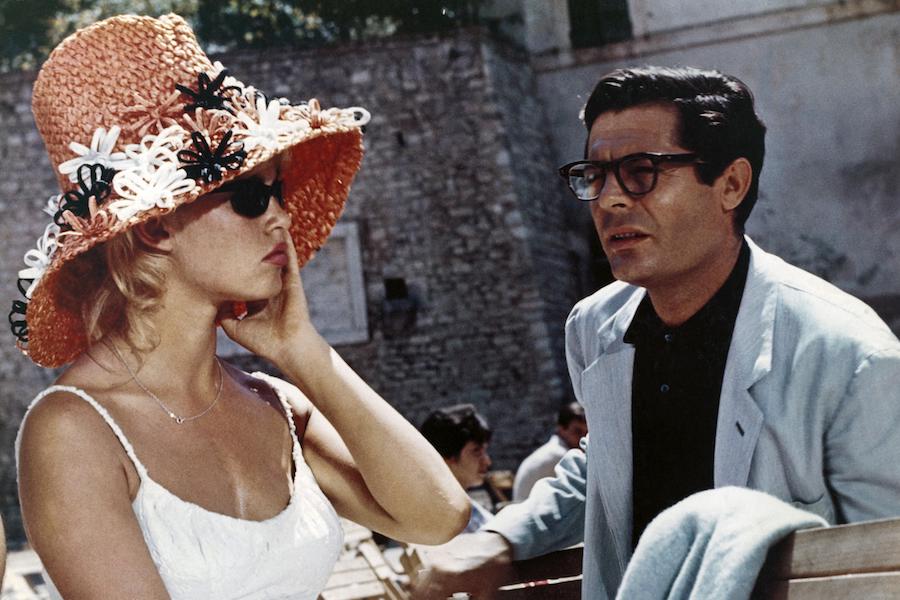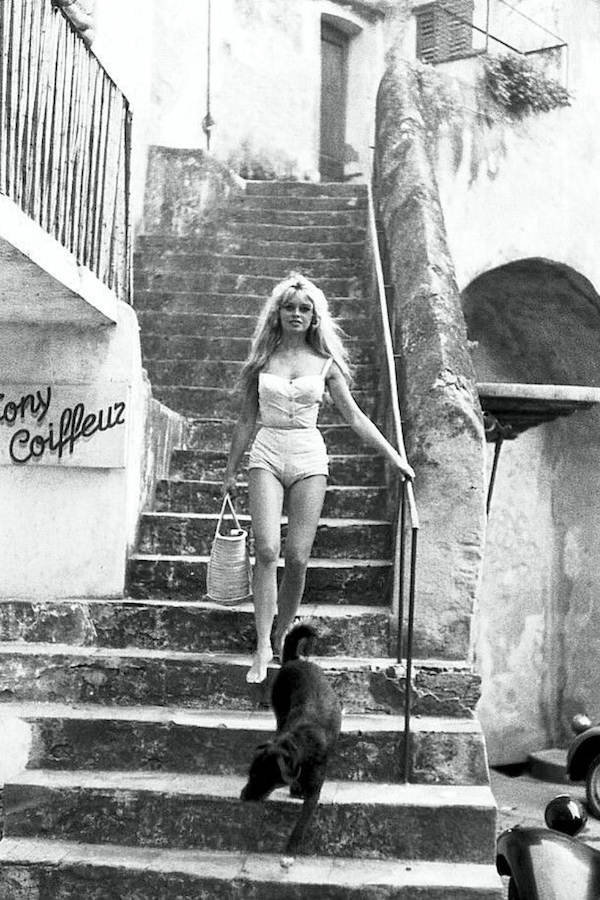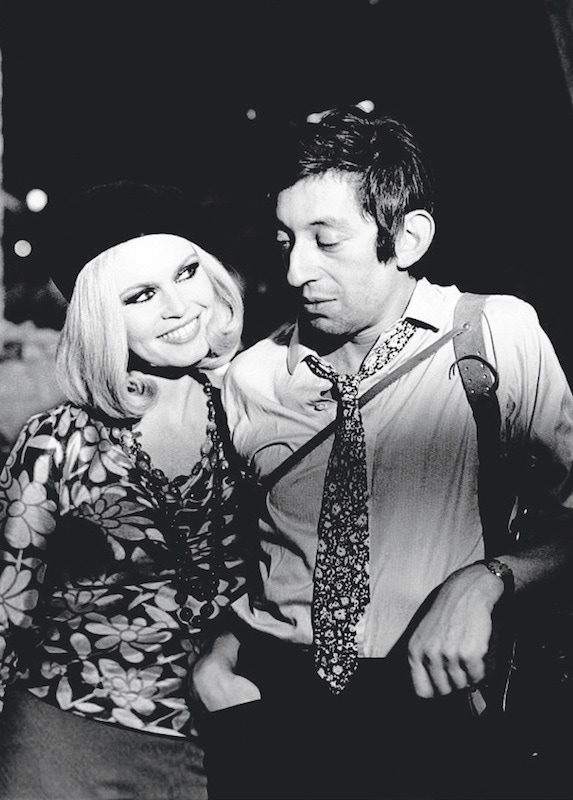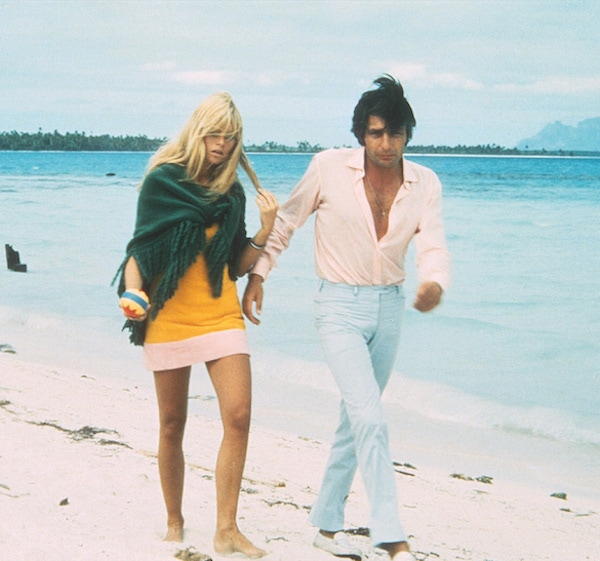 "There are plenty of beautiful women out there, but she's beautiful in a non-typical way — distinctive; you know it's her instantly," Ginette Vincendeau, a professor in Film Studies at King's College London, says. "She was such an iconoclastic figure, a taboo breaker, an outrageous figure at the time, and an emblem of the moment when women began to emancipate themselves — sexually, primarily, in her case but in other ways, too. She's a proto-feminist figure without being a feminist from an ideological point of view. She's both an incredible sex goddess in a conventional way — endlessly displaying herself for the male gaze — but at the same time she really followed her own desires. [Her enigma lies in] that dual nature of being a really strong personality, knowing and getting what she wants, at the same time as being pleasing to men." So what distinguished her from the sex-kitten clowder? "There were many sex goddesses at the time but they didn't have the same quality of being so wilful and strong," Vincendeau says. "Take Marilyn Monroe — there's something very vulnerable in her as far as sexiness goes. Bardot's tough. One of her most appealing attributes, apart from being so natural and so confident, was that insolence. She answered back. That made her extremely attractive. Things were written about her [at the time] that people wouldn't be allowed to write any more." Bardot herself would be the first to concur — "My wild and free side unsettled some, and unwedged others," as she once put it — and it's likely that what finger-waggers in the media couldn't handle about Bardot, inadvertently at least, was that her sexual potency came from within. Much about her amorous convective core is revealed by some advice she gave to Laetitia Casta, as the younger actress and model prepared to play Bardot in the 2010 biopic Gainsbourg (Vie Héroïque). Casta reported: "She said, 'When you walk into a room, put your head up and look like you want to fuck everybody'." Casta's performance in the movie suggests she's a master of emulation, but Bardot, who has referred to herself as "a lousy actress", surely didn't need to pretend to have a vociferous carnal appetite. Not if what we know of her prodigious love life is anything to go by.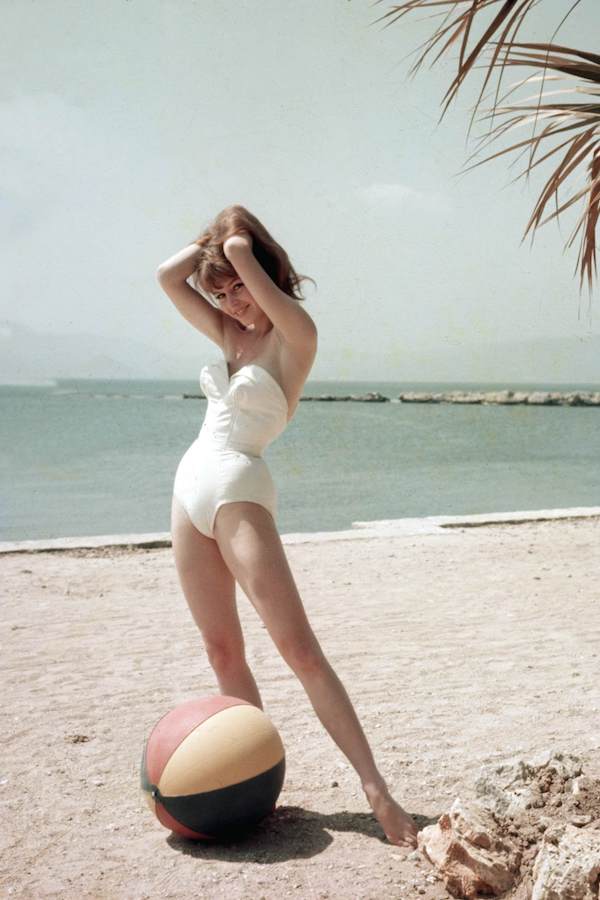 The world has long since caught up with Brigitte Bardot's laissez-faire sexual mores, but she now courts controversy of a different nature: her husband is a former adviser to the far-right Front National, and between 1997 and 2008 she faced legal action five times for various comments, such as those concerning the cruelty of halal food preparation. Despite now enjoying a lengthy period of calm after tempestuous decades peppered with unwelcome press intrusions, nervous breakdowns and suicide attempts, she cuts a weary, albeit still potently audacious, figure. Meanwhile, the Brigitte Bardot of her youth — the queen regnant of the Côte d'Azur, about whom Woody Allen said, "I'm firmly convinced nothing more beautiful exists on Earth"; the woman whom sculptor Alain Gourdon used in 1970 as his model for a representation of Marianne, the national figurehead of France; the fashion maven whose ballet shoes, un-corseted gingham dresses and loud bikinis have been appropriated by the likes of
Kate Moss
and Vanessa Paradis; and the woman who has perhaps done more than any other to wake the sleeping giant of candid female sexuality — is alive and well in the soft-lensed, aquamarine realms of ultra-glamorous sixties and seventies pop culture legend. Some, Bardot included, may question her achievements as an actress. But as a cultural emblem? Well, she redefined how half the human population might approach the very act that made us skulk out of the primordial soup. If that doesn't make someone deserving of the over-flogged 'icon' bijou, what does?
Originally published in Issue 50 of The Rake.
Subscribe and buy single issues
here.