Kate Moss
The author details a quarter-century crush on the rakish British supermodel.
We've never met. But Kate Moss and me, we grew up together.
I first came across the model (no, no, not like that — well, actually, you never know, I was a full o' beans teen…) when she made her breakout appearance on the cover of The Face magazine. It was 1990, the 'Third Summer of Love' as the issue's bold cover line stated, and with this first iconic appearance on the newsstands, Kate Moss became as emblematic of that particular point in British pop-cultural history as acid house, Madchester and MDMA.
The 16-year-old Miss Moss appeared within the magazine's pages cavorting scantily clad on a beach, shot in tasteful grainy black and white by the legendary Corinne Day. I was instantly smitten — as was, it would seem, the fashion world.
Within a couple of years, Kate had rapidly ascended to bona-fide supermodel status, her skinny, diminutive frame becoming the look du jour, shattering the '80s Elle Macpherson Amazonian stereotype — and like that 'Summer of Love' cover line, harking back to the swinging sixties of Twiggy. Yet where the clean-living Twigster's lissom limbs were attributed to wartime under-nutrition, Kate's slender form became the subject of eating disorder rumors, and worse. As the face of Calvin Klein Jeans and Obsession, she became the unwilling poster child for what the press dubbed 'heroin chic'.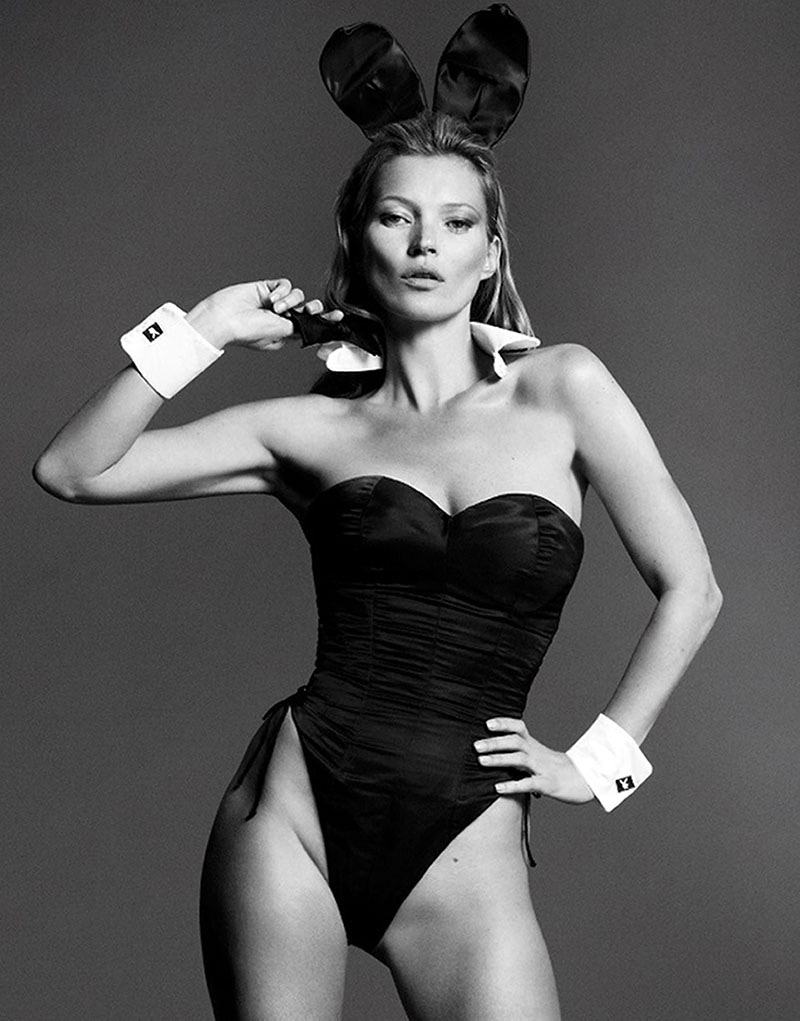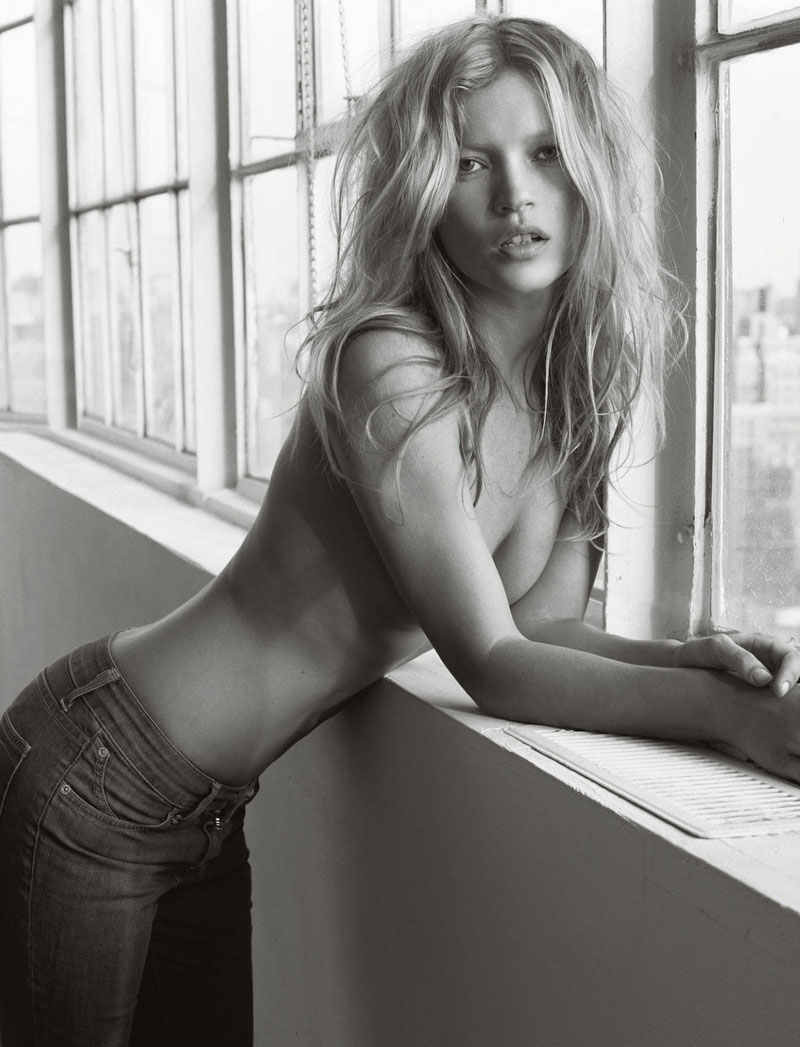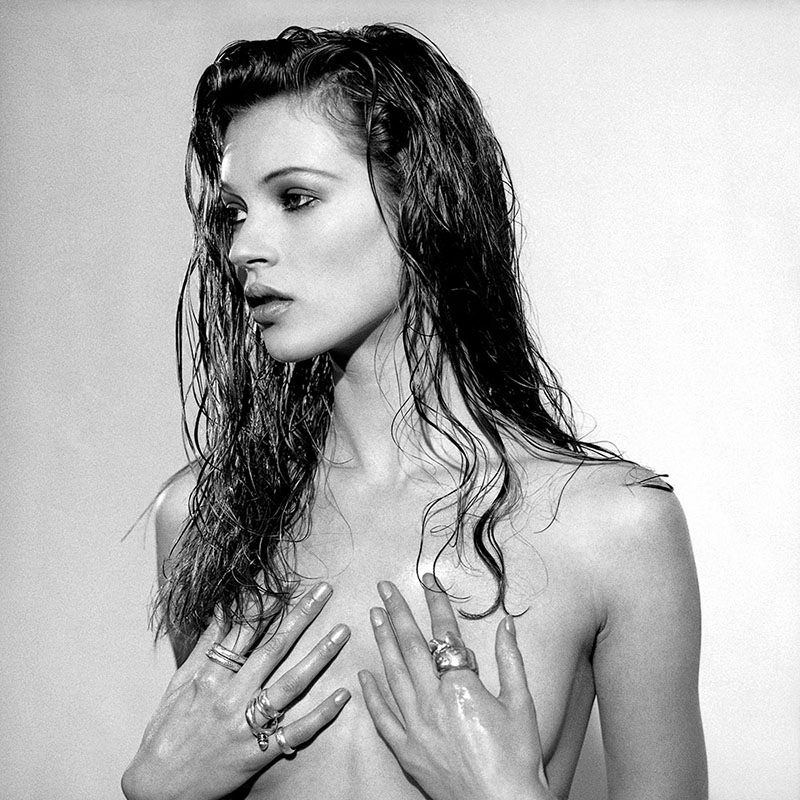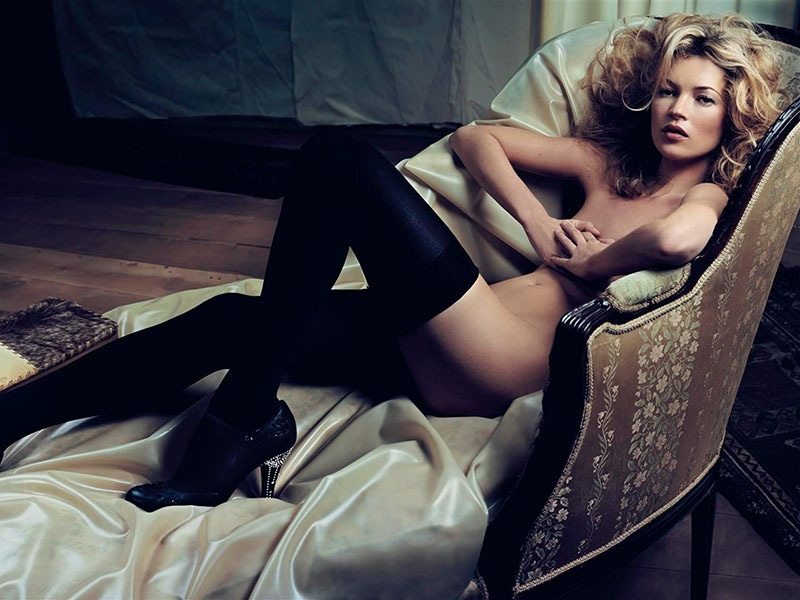 Typical tabloid hysteria. To me, the fresh-faced early-twenties Kate merely resembled an ever so slightly more beautiful version of the young ladies I was going clubbing with in the mid-'90s. A party girl perhaps, but certainly no junkie. Kate's admitted it was a heavy time — her sybaritic relationship with Johnny Depp in his Viper Room prime, and subsequent (supposedly) orgiastic doings with Jude Law, Sadie Frost and the so-called Primrose Hill Set: "I was living fast… It was, 'Sleep? Why? Why not go on? There's too much to do,'" she said. That doesn't sound like the soporific existence of a heroin addict. Instead, it appears to give credence to the rumours that Moss can hold her own with the rakish best of 'em, drinking like Burton, hoovering like Belushi, romping like Beatty.
Naughtiness — it's one of the qualities we've always loved about Kate. Even when immaculately gussied up, a prim princess in couture, there's always that glint in her eye, hinting at a predilection for down'n'dirty misbehaviour. A splashy tabloid storm in 2005, exposing photos of Moss chopping out lines of "an unidentified white powder" seemed to provide proof that there was (illicit) substance to these suspicions. Her career took a hit for a while there, several clients dropping her from ad campaigns when enraged commentators demanded to know what kind of role model Kate Moss made for British girls — failing to grasp that Kate Moss simply is the archetypal British girl: Bit of a minx, fancies a shag, a fag, a toot, a tipple. British girls don't love her because they want to be like her; they love her because she is like them.
Still the cheeky crooked-toothed chick from dour London exburb Croydon, despite inhabiting the fashion world's glamorous heights for decades, her all-natural (if perhaps mood-enhanced) mien is what made her such a gamechanger. To Calvin Klein, Kate "represented closing the door on the excessiveness of the '80s. So many women models would come to me where they've distorted their bodies by implants in their breasts, changing their hips, changing their knees… I mean, you just cannot imagine what models were doing to themselves," the designer said. "I think something changed dramatically in the '90s. And I was looking for someone who could represent something that's more natural."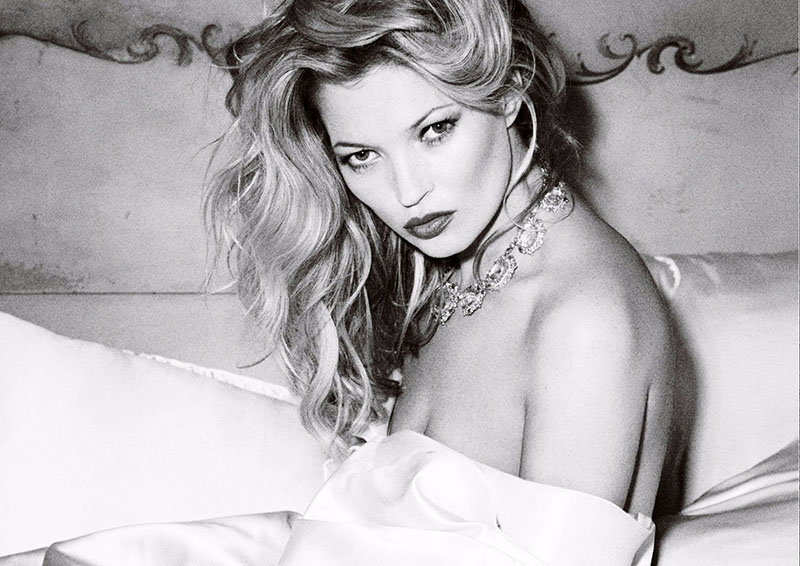 Today, it's a delight to see Moss maintaining the effortlessly natural look that's long been her signature. Celebrating her 40th birthday in 2014 with a jalapeno-hot, bunny-eared nude shoot for Playboy magazine, she looks as gorgeous as ever — without apparent recourse to cosmetic surgery. (If she has gone under the knife or needle, she's done so with a degree of subtlety and restraint rarely witnessed in other areas of her life.)
While most supers seem untouchable goddesses, divorced from the real world, Kate keeps it real, only appearing to be cast in bronze when she actually was — for artist Marc Quinn's Sphinx and Siren sculptures. The series was designed to comment on the unattainability of the beauty ideal. An apt choice, given that Moss has always embodied perfection in its most wonderfully flawed form.
We've been through a lot, Kate Moss and me. Started out as skinny kids (unfortunately, I haven't held onto the snake-hipped waif figure), been through our ups and downs, marriage, parenthood, and now, impending middle age. For Kate, the ad campaigns and Vogue bookings keep coming — I'm looking forward to growing old with her, coming across that face gracing magazine covers for many years to come.