Jameson's Homecoming
The latest batch of Jameson Bow Street 18 Years Cask Strength signifies a return to the whiskey house's rich heritage in Dublin.
Irish whiskey is having a real moment. After decades spent in the shadow of its better-known cousin Scotch, it's entering a golden era as the world's fastest growing spirits category. Leading its ascent is Jameson, an Irish whiskey label loved the world over for its signature smoothness, a result of its unique triple distillation process.
Jameson's story began in 1780, when
 Scottish businessman John Jameson purchased the Bow Street Distillery in Dublin. Its
motto "Sine Metu" – meaning without fear – was originally awarded to John Jameson's forefathers for bravery in fighting pirates off the Scottish coast. "John Jameson, while not fighting pirates like his ancestors, was fearless in a different way," says Billy Leighton, the house's esteemed master distiller, who got his start in the industry as
a trainee accountant at Irish Distillers' Old Bush Mill Distillery in 1976
. "He wanted to produce Ireland's finest quality whiskey, and he wasn't afraid of the challenge. With competition rife at the time he opened his distillery on Bow Street over 200 years ago... I think it's safe to say his bravery paid off".
Now, the company is living up to its motto with its latest venture: the Jameson Bow Street 18 Years Cask Strength, which is
the first ever cask strength Jameson to be available globally and finish its maturation process in Dublin's only live Maturation House in the Jameson Distillery on Bow Street, Smithfield.
"For the first time in more than 40 years, consumers can experience the sounds, smells and auras of a functioning maturation room, in the heart of Dublin," explains Billy. "We are really pleased to be celebrating Jameson's Dublin heritage by returning a part of the production process to its original home in Smithfield and reinforcing the more serious whiskey side of the brand's heritage."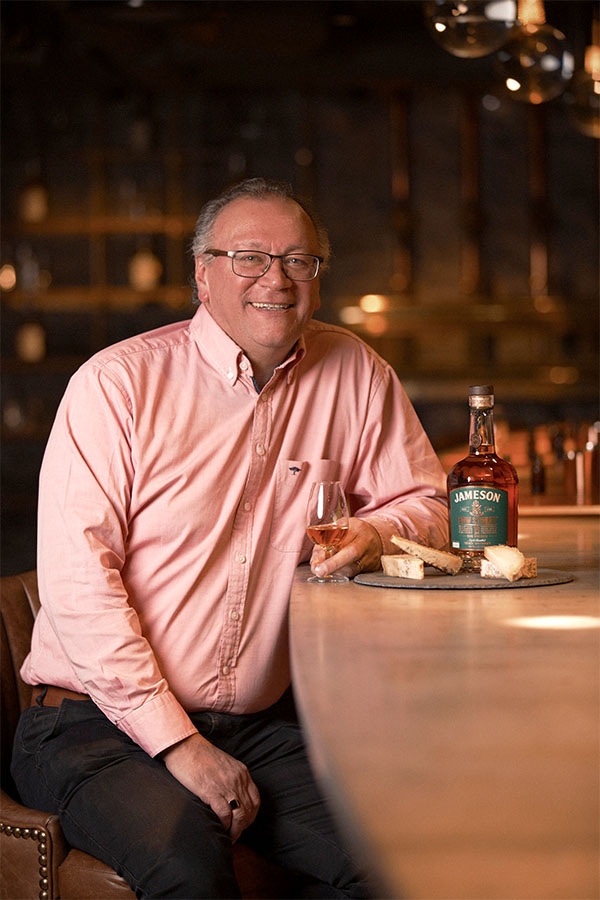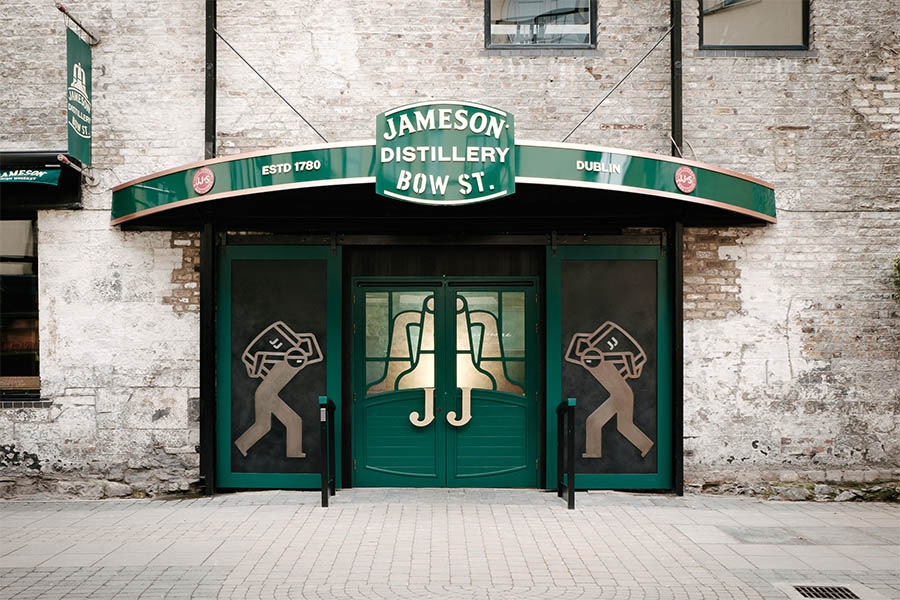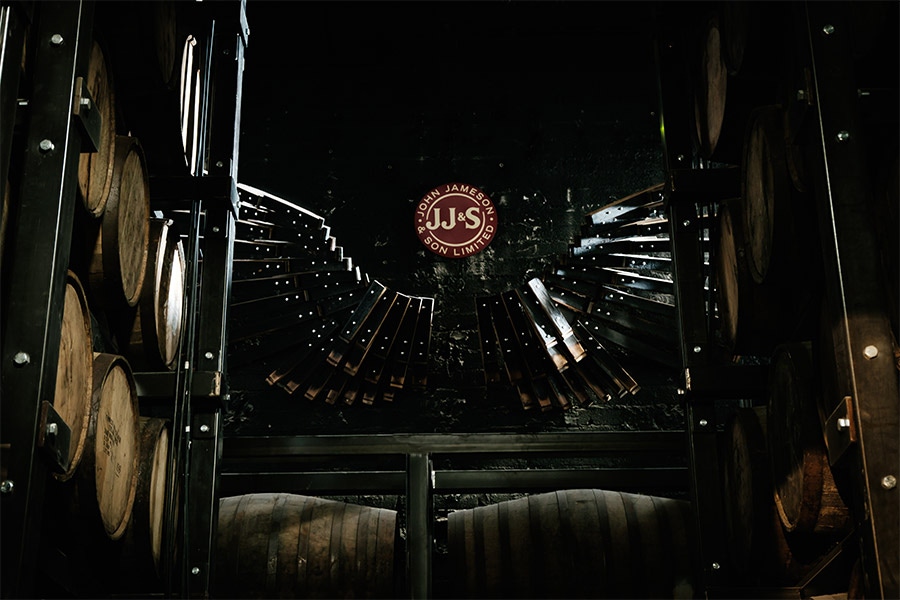 The new batch goes through the same triple distillation process as all Jameson whiskeys. After 18 years spent in bourbon and sherry casks, it then spends six to 12 months in 84 first-fill ex-bourbon barrels in the Jameson Distillery Bow Street, carefully overseen by Billy.
"The final maturation period in Bow Street is a nod to the traditional "marrying" method," he says. "We've put our own Jameson stamp on it by using first-fill bourbon barrels, whereas the traditional approach would be to use casks multiple times. I like to think of the whiskey getting engaged in Midleton and then "married" in Dublin!"
Rendering this new batch unique from the first Bow Street 18 Years launched last year is its slightly different ABV (55.1% as opposed to 55.3%), which results in subtle differences in taste and viscosity. Billy describes its taste as, "wonderfully mellow and smooth, a mouthful of complex flavours – toffee, spice, vanilla, with hints of wood and leather, alongside gentle sherry nuttiness." As John Jameson famously put it, "
So smooth I would drink it even if my name were not on it."
While Jameson Bow Street 18 Years Cask Strength marks a return to the whiskey house's rich heritage, the company upholds a firm belief in the future. "To continue to drive interest in the Irish whiskey category, we are highlighting Jameson's wider offering and giving whiskey drinkers a meaningful exploration path into super-premium and prestige Irish whiskey," says Billy. "We stay true to our heritage with our storytelling about the Jameson Family, and produce new batches to appeal to customers who are seeking to learn more about the people, the craft, heritage and taste.
Jameson Bow Street 18 Years Cask Strength is a vital link to Jameson's history, while providing further choice to prestige whiskey drinkers."
Jameson Bow Street 18 Years Cask Strength will be available in the USA, Europe and Asia at an RRP of €240 from August 2019.