Lorenzo Cifonelli's Parisian Inspiration
Located at the same rue Marbeuf address in Paris's Golden Triangle since 1936, the house of Cifonelli has more than stamped its mark on Parisian history. Through the latest collaboration with The Rake, master tailor Lorenzo Cifonelli has finally been able to use the city he loves as the inspiration behind a deeply personal collection.
For Lorenzo Cifonelli, the iconic French bespoke tailor, to express that the autumn/winter collection in partnership with The Rake is his most personal to date, is quite something to comprehend. This is a genius, a man whose French couture detailing has in-the-know clientele awe-struck when they collect their commissions. There is the Cifonelli chest, the leanest in bespoke tailoring, the Cifonelli armhole, the highest in the business, and there's Le Cigarette, the technique of shaping the sleevehead to create a soft, natural shoulder with very little padding. The precision and technical magic required to execute these tailoring idiosyncrasies is limited only to Cifonelli, which is why their impressive roster of clients has included men's style icons Lina Ventura, Marcello Mastroianni, and Cary Grant. Having reached the zenith of bespoke tailoring, one may wonder why Lorenzo feels that a ready-to-wear collaboration is his most personal. Firstly, it goes back to Lorenzo's urge to bring an accessibility to his signature style to the younger generation. With garments made from Loro Piana fabrics with bespoke detailing and sold at an unheard-of price point, Lorenzo's dream was realised in this respect in the spring/summer collection. However, Lorenzo has decided to chronicle a narrative in a way that blends his love for the city of Paris with his own personal taste. By imagining a client visiting, who needs a different outfit each day, with the design onus solely on him, it has given Lorenzo the full set of ingredients to create in the way he feels. And a very large part of this inspiration comes from the romantic city of Paris, and its revered landmarks and institutions, which are very much worth exploring to give us a more intimate feel of the collection.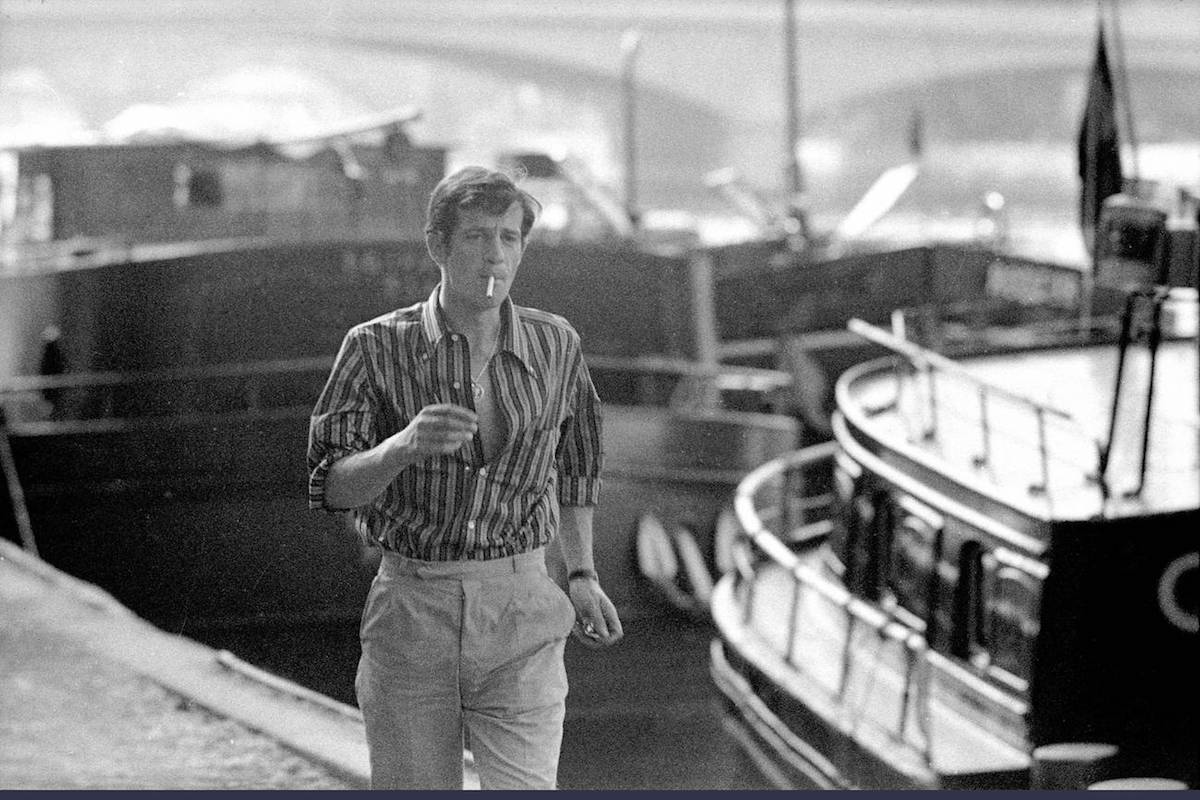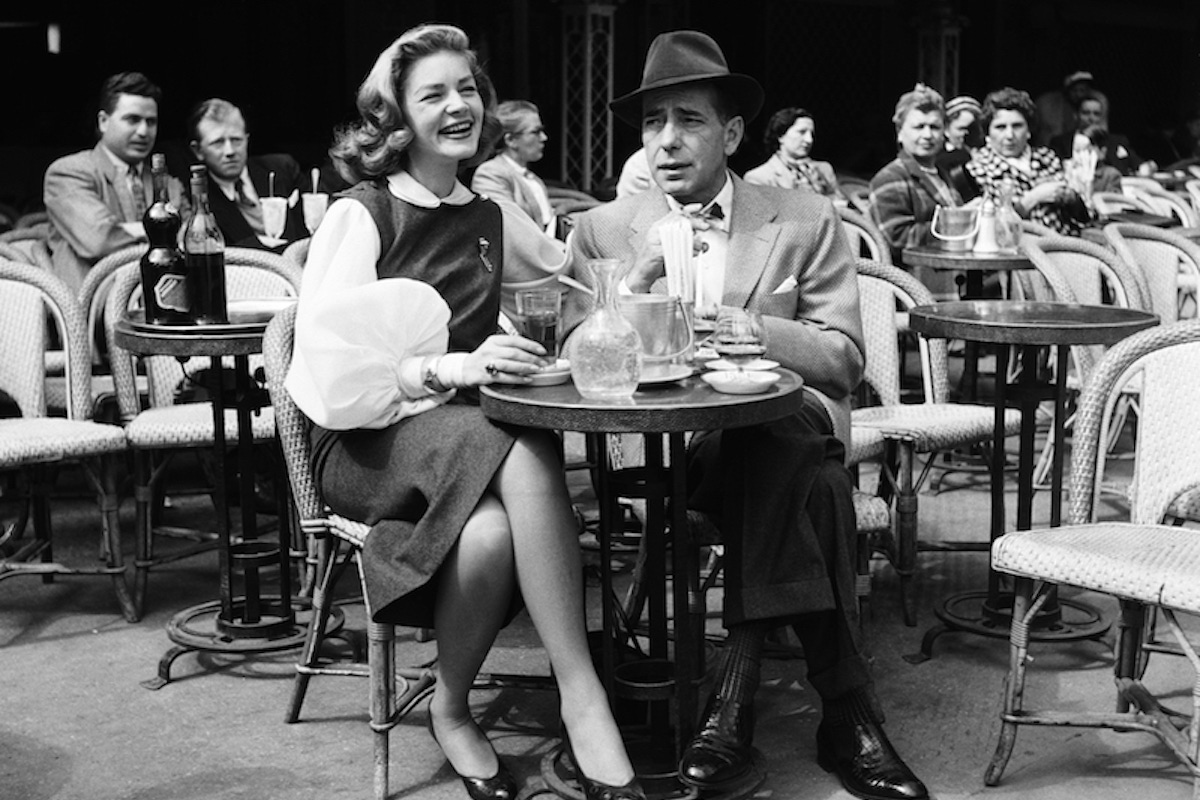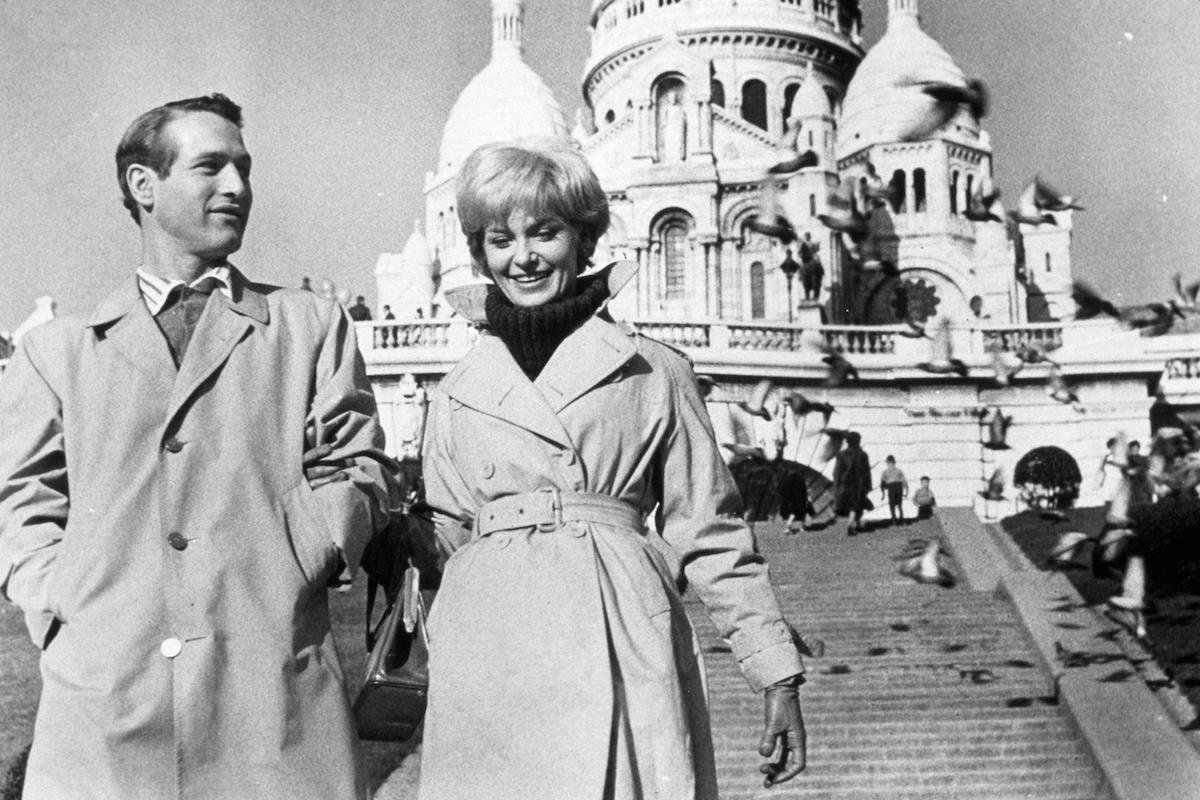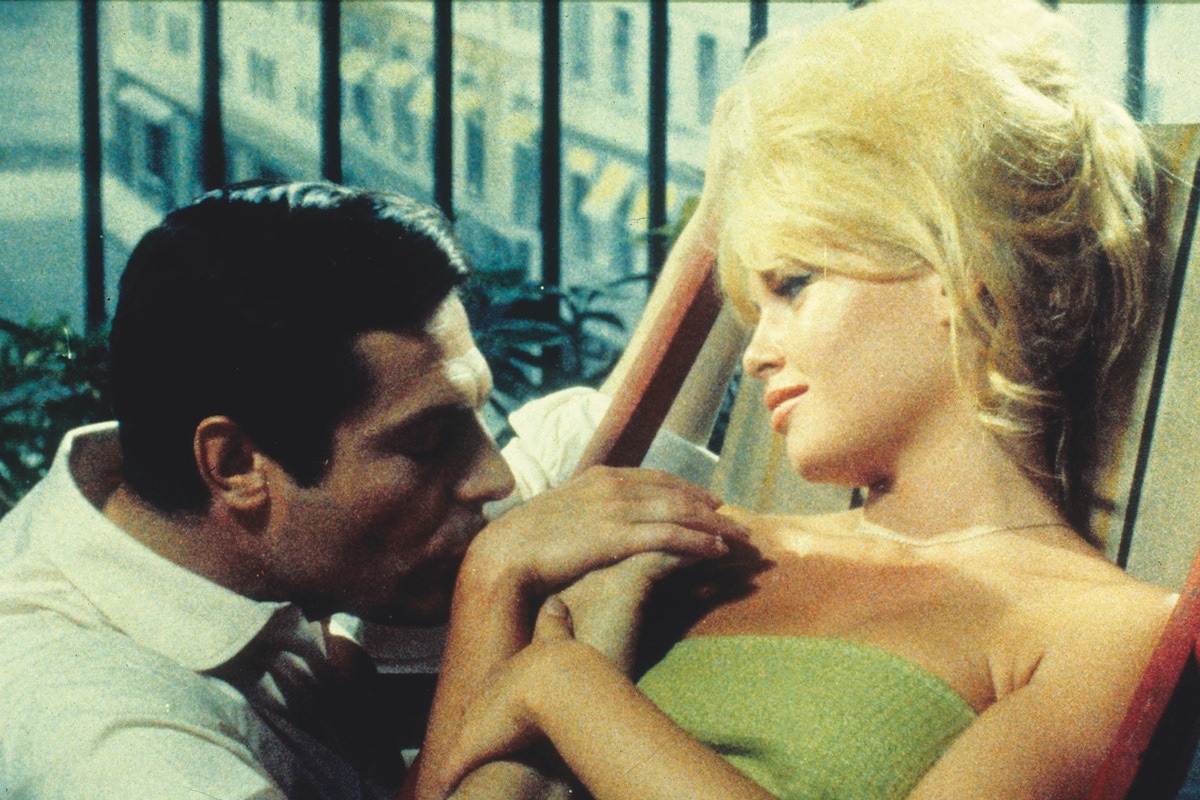 Maxim's A symbolic place of Art Nouveau and French Gastronomy, Maxim's restaurant remains the last word for elegance. Opened in 1893 in what had been an ice-cream parlour, it remains in the same location, keeping secret a long timeline of unabashed old-school hedonism. Brigitte Bardot once caused a stir when she entered the restaurant barefoot, whilst Pierre Cardin turned up in a turtleneck, only to find himself at the centre of a storm, that somehow progressed to him purchasing the iconic restaurant some years later. Being barefoot and sporting a turtleneck wouldn't usually cause such a commotion, but Maxim's has strict dress codes. French poet Jean Cocteau alluded to its chic atmosphere by recounting of its clientele: "It was an accumulation of velvet, lace, ribbons, diamonds and what all else I couldn't describe. To undress one of these women is like an outing that calls for three weeks' advance notice, it's like moving house." If Jean Cocteau were still alive perhaps he'd be recounting a similar scene, by clapping eyes on Lorenzo's client wearing a seductive black velvet single-breasted jacket.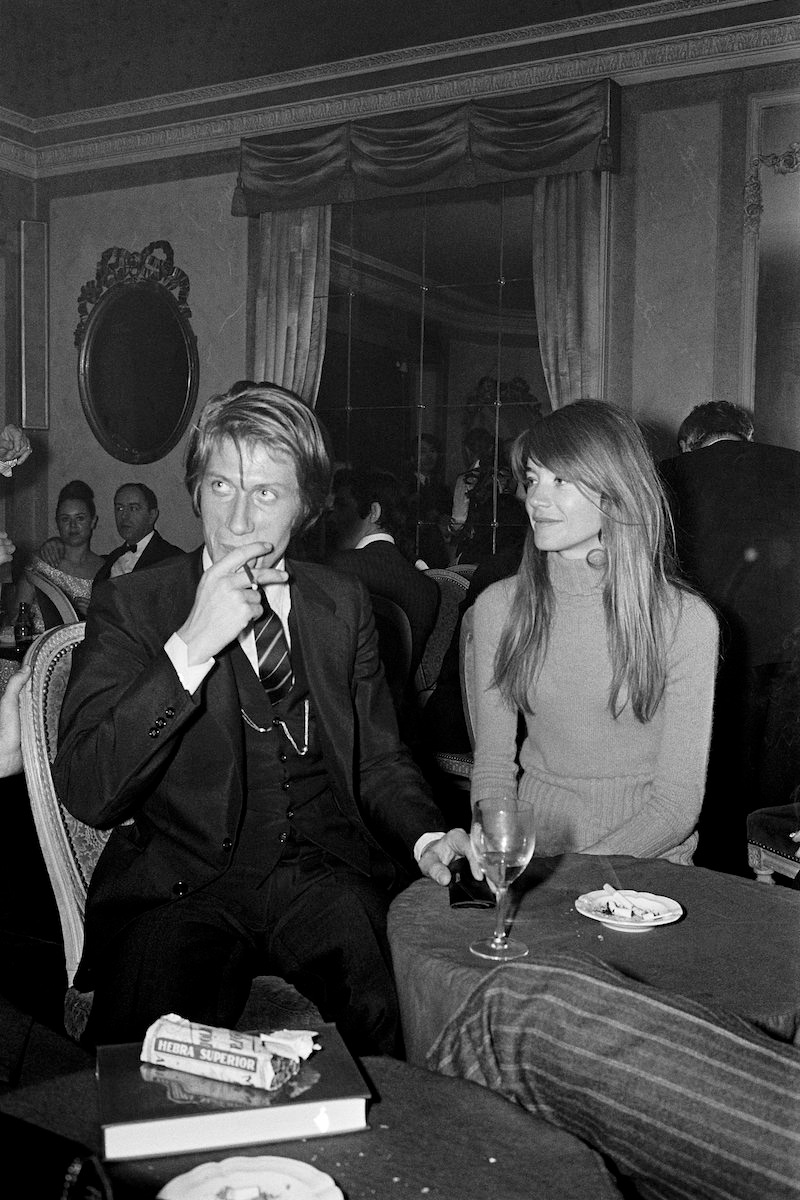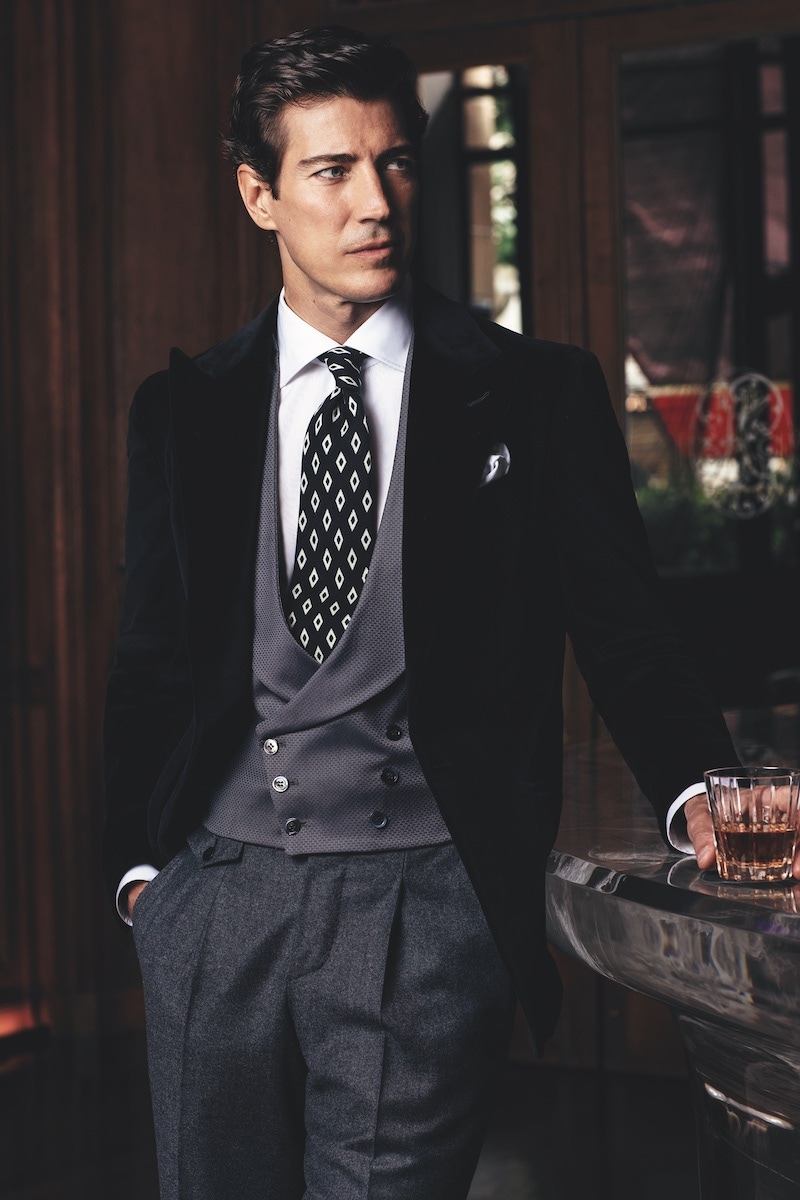 Café de Flore
Founded during the Third Republic in 1887, Café de Flore was named after a sculpture of Flora, the goddess of flowers and spring. Adorned with Art Deco details, red moleskin banquettes, mahogany tables and mirrored walls, its artistic streak has never wavered.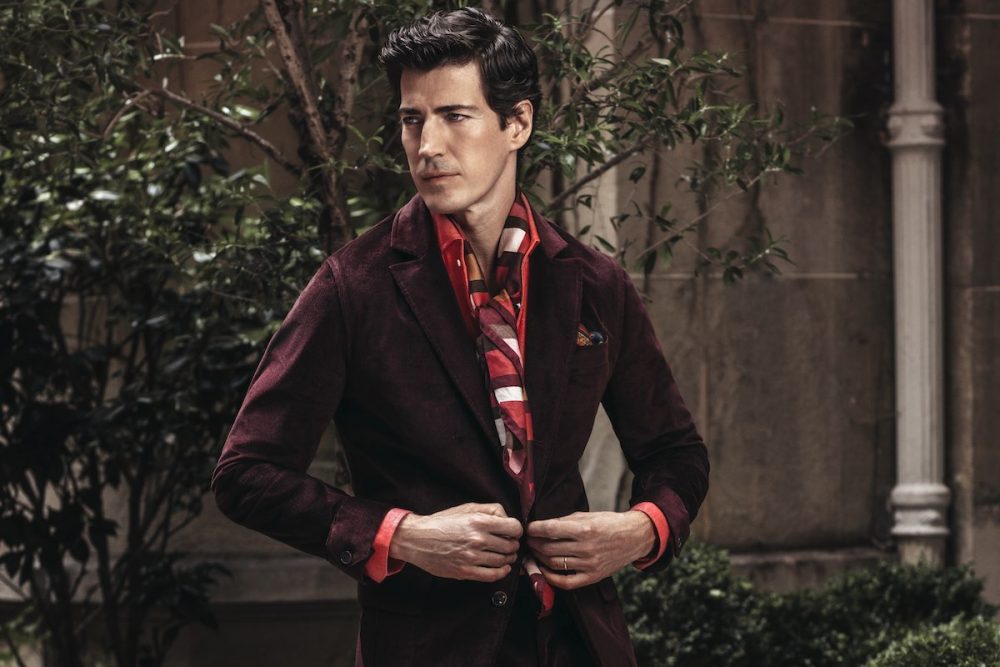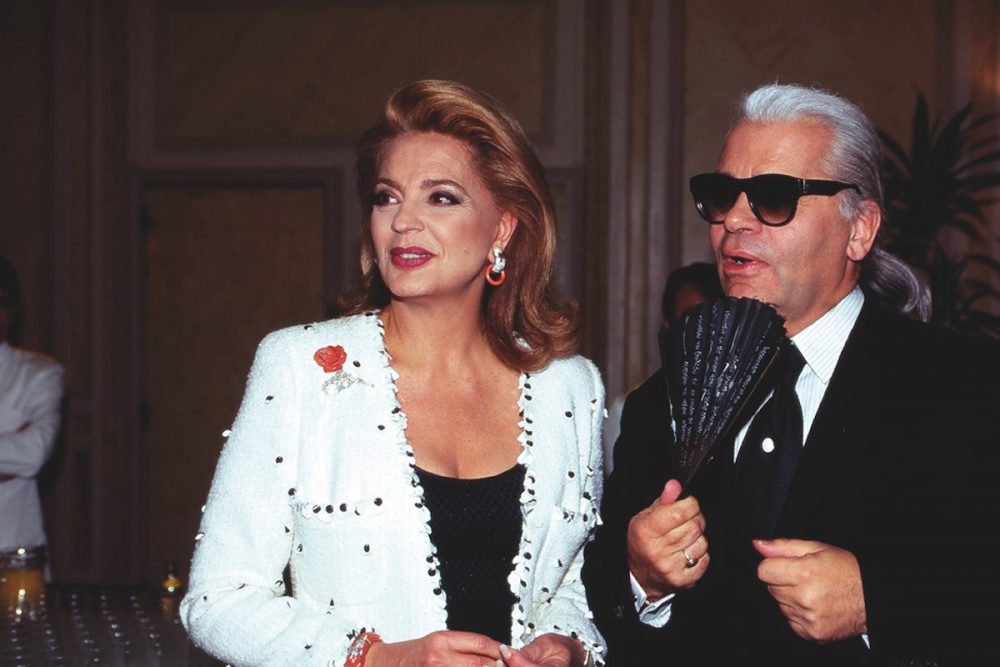 Patrons included Ernest Hemingway, Alain Delon, Jean-Paul Sartre, Simone de Beauvoir, Pablo Picasso, and in more modern times Karl Lagerfeld. A haunt renowned for its laid-back charm, the burgundy corduroy suit, consisting of a Teba jacket and sport trousers, permeates a touch of artistic eccentricity – and would certainly be at home in Café de Flore.
Tuileries Palace
In 1871 Parisians watched the burning of one of their most ancient palaces. The magnificent royal and imperial palace once stood on the right bank of the River Seine. It was the usual Parisian residence of most French monarchs, from Henry IV to Napoleon III, until it was burned by the Paris Commune. Adjacent to the Louvre, its gardens are still a popular attraction, maintaining some of the sculptural beauty of the district around the former palace.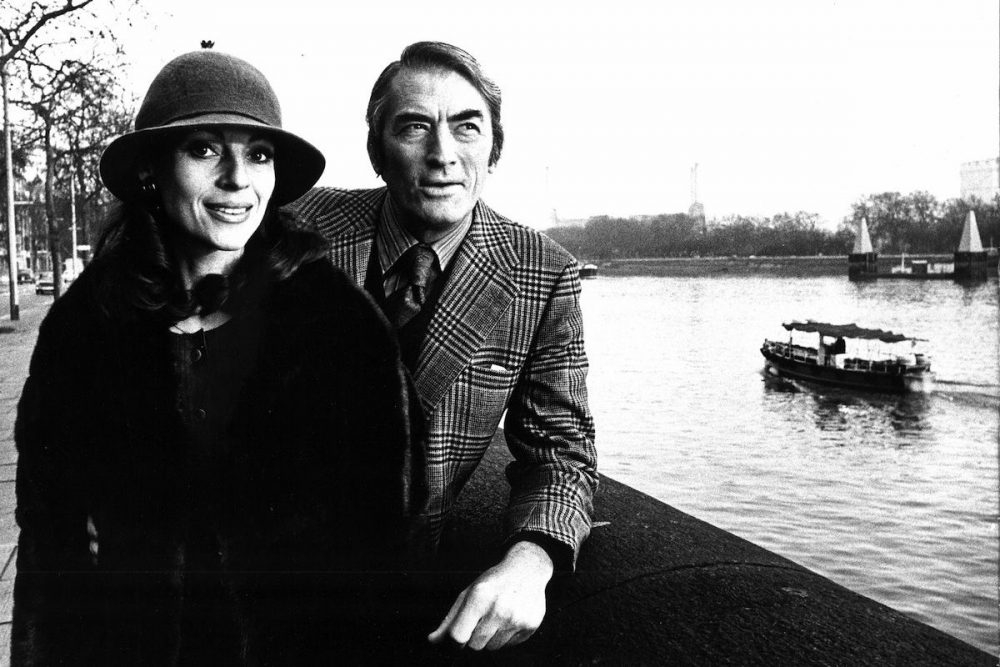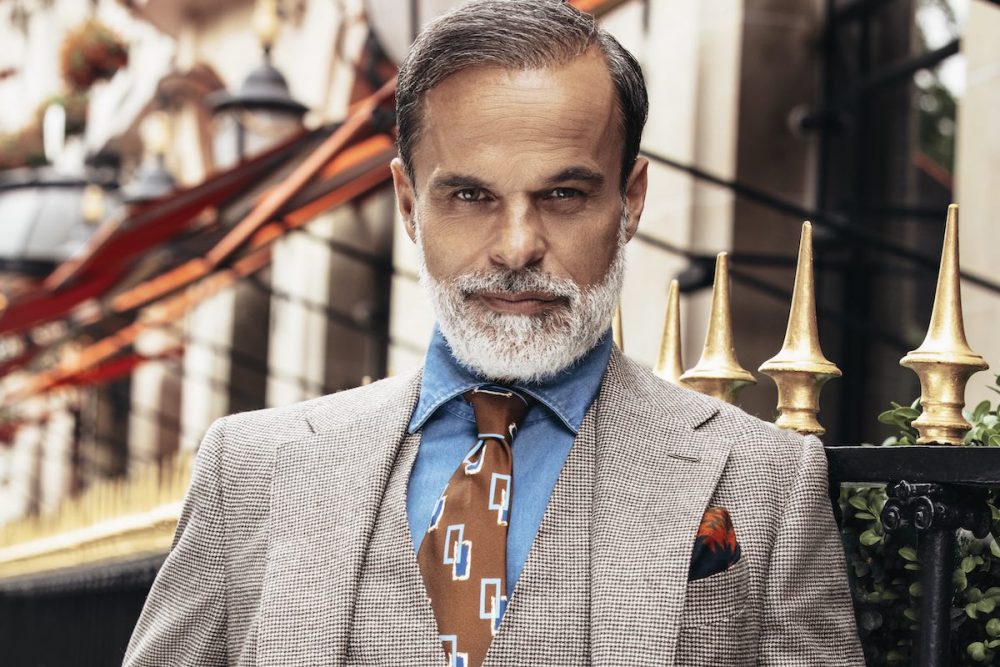 The architectural brilliance that went into building this ornate royal residence is replicated in fashion terms by the puppytooth three-piece suit. It is an alchemic work of sculptural beauty, using the spalla camica shoulder style, usually reserved for his bespoke creations. The navy blue and orange bold pattern pocket square is included as a tribute to the great palace.
Saint-Germain
St. Germain is inextricably linked to the historic centre of French intellectualism as Medieval Europe's centre of education when Latin was still the Lingua Franca. It was also the left bank's answer to the painter's haven of Montmarte. Times have changed a little and while Alberto Giacometti and Samuel Beckett no longer stroll the Boulevard St. Germain and black American Jazz masters no longer haunt the late-night bars, St. Germain is still blessed by a youthful energy.
Montmartre
Within the 18th arrondissement, this hilly district is also commonly referred to as La Butte. It is the utopia of Paris that many romantics lust after. With its cobbled streets, stunning Basilica, artists, bistros ... Montmartre is full of charm.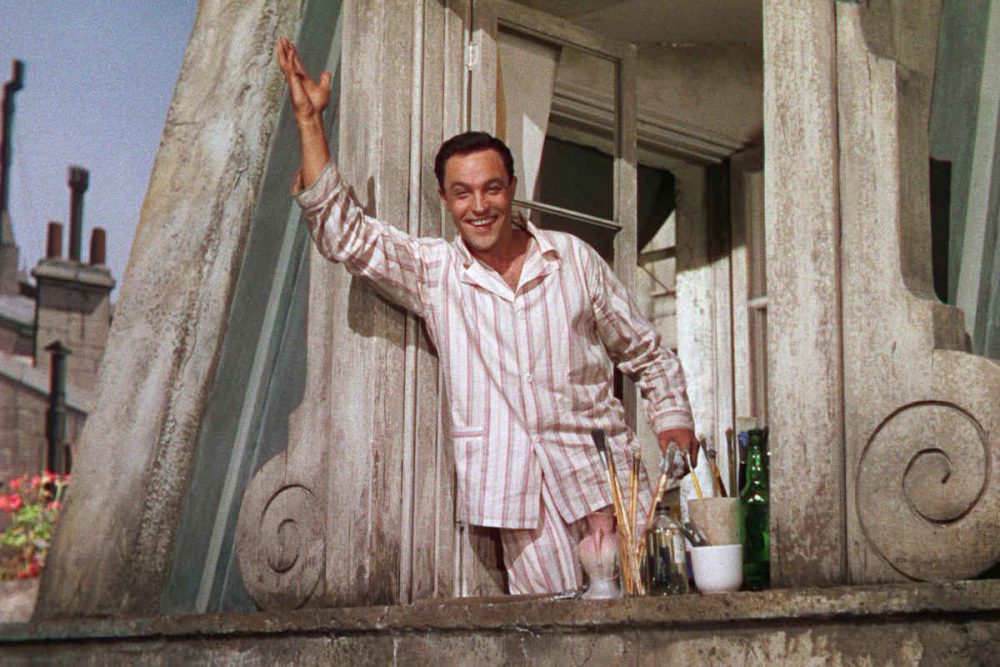 A real melting pot of art and inspiration for the cinema, Montmartre still gives as much pleasure to those who stroll around it and figures high on the list for a stay in Paris. In short, Montmatre is a more laid-back part of town where casual elegance is the order of the day.
Place Vendôme
The Place Vendôme is one of the city's most famous and beautiful neoclassical squares. Nowadays, this square is definitely the emblem of the French luxury, permeated with luxury stores such as Dior, Chanel and Cartier. It is the epitome of elegance, which is why Lorenzo has named the irrefutably chic Glen Check suit after the stunning square.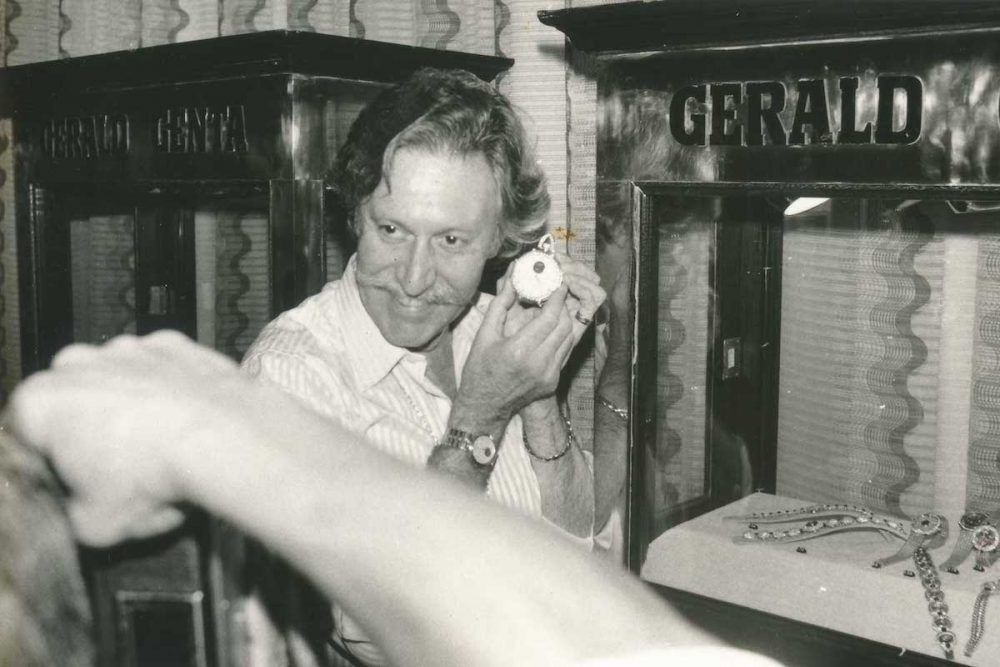 The Sorbonne
The Sorbonne is synonymous with excellence, and eight centuries after its founding, the university has held its place within international academia, as an example of the rigour of French education and the sharp intellect of French minds. It is no wonder that Ivy League style has perpetuated the university, with arguably more pizzazz and panache than its US counterparts.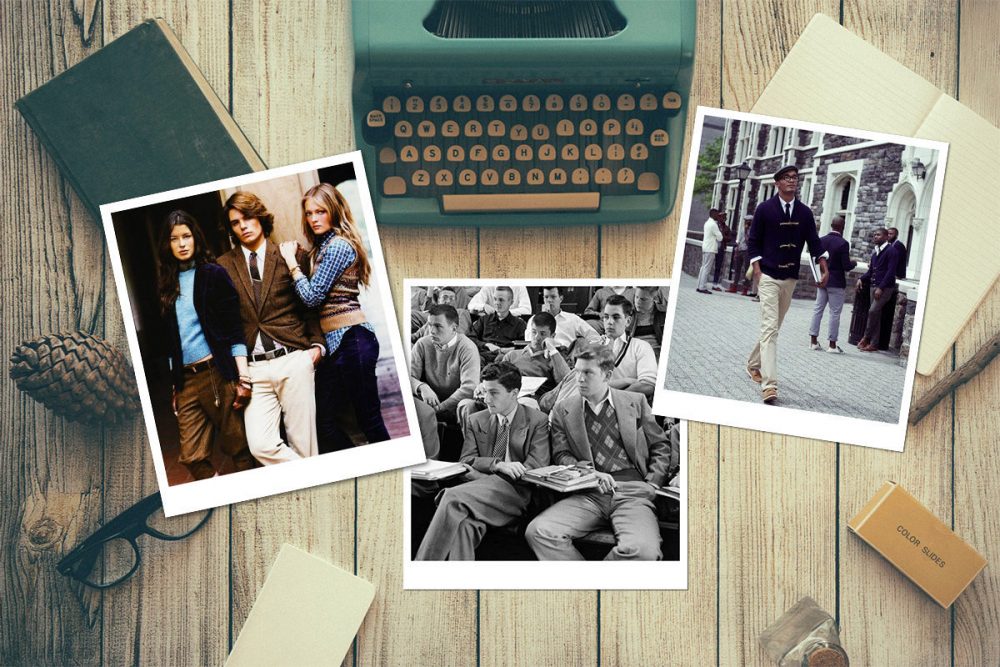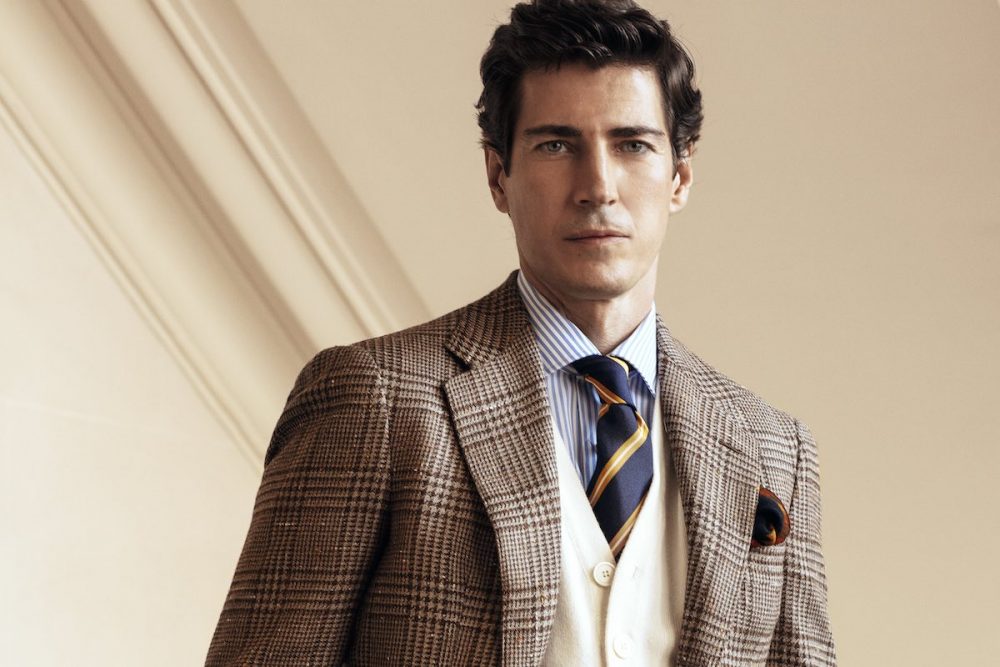 With a regimental tie, warm brown Prince of Wales check jacket, and cream wool and cashmere knitted waistcoat, Lorenzo has masterminded a superior look on campus. Current pupils at the Sorbonne who are inclined to look the part, should take note of this elevated, bookish look from Lorenzo Cifonelli.