Milano Unica AW18 Textile Fair Report
The Rake visits Milano Unica, the annual trade fair that showcases some of the most prestigious fabric mills in menswear from Vitale Barberis Canonico to Fox Brothers.
Sixteen years ago, I attended the IdeaBiella
cloth fair in Cernobbio on Lake Como. Showcasing the best mills of the Biella region, it was an incredibly elegant affair that attracted the world's top designers and buyers. Of course, back then there was no social media to capture the occasion (photography was banned anyway) but I recall the show stopping for lunch and everyone strolling to the nearby Villa Erba for an excellent leisurely meal with the attendees dressed in beautifully tailored suits that would knock spots off the Pitti peacocks.
When the show moved to Milan over ten years ago it was greeted with dismay but combining the show with Shirt Avenue and Moda to create Milano Unica
has ensured its survival. Now in its 25
th
season it is a commercial success with growth in both the number of exhibitors and visitors. It's also a celebration of the world's best textiles with top UK mills such as Dormeuil, Fox Brothers and Marling & Evans exhibiting alongside Loro Piana, Ermenegildo Zegna and Guabello.
The Vitale Barberis Canonico stand is always inspiring and this season they had an engaging range of displays inspired by the animal drawings of Albertus Seba. As "the designer behind the designer", VBC understands the needs of the world's best artisans and creates fabrics with integrity and authenticity. Their '21 micron' wool champions more robust cloths and heavier weights. This season it's realised in a new suiting quality combining both worsted and woollen yarns to create three dimensional textures. In both traditional and modern designs, it is a surefire hit.
Cerruti had a strong jacket game as Sales Director Umberto Paccotto believes, "The jacket is the new formal" with many soft knitted effects and a pure cashmere denim that perfectly captures the current mood in luxury menswear. Charles Clayton, the Yorkshire mill and weaver of rare fibres, was showcasing a 4-ply super 160s worsted that would make a fine luxury travel blazer. They have also been innovating with coarser count yarns but made with finer microns to create cloths with character and depth. I am a fan of this style of weaving but understand it can often be difficult to relay this message to the consumer. I describe it as making a cheeseburger with fillet steak and a vintage Parmigiano. They probably wouldn't. Their sister mill, William Halstead, is justly famous for their kid mohairs but is also offering a substantial 580g 'double hopsack' that is just screaming to be tailored into a peacoat.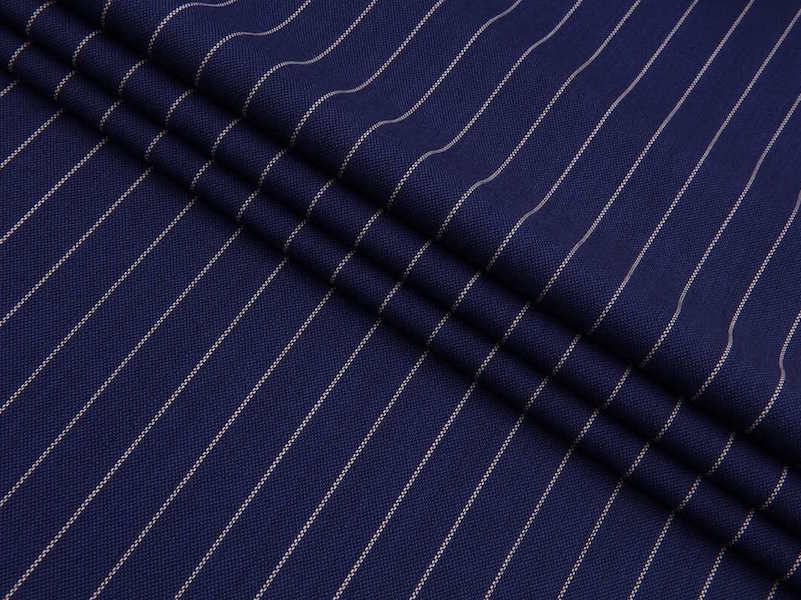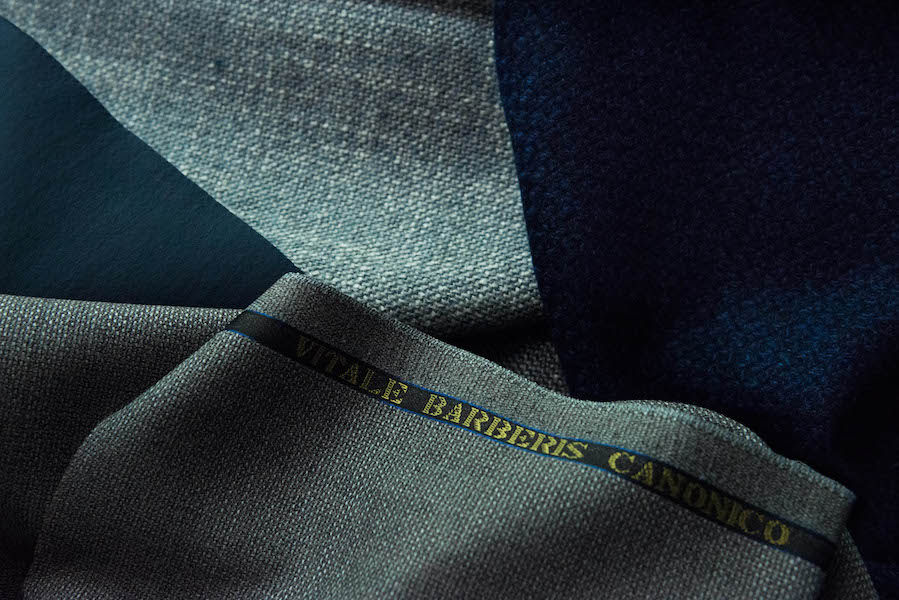 With the AW18 show earlier than before, canny retailers can bring new cloths to market sooner, particularly if they offer bespoke or made-to-measure. Cerruti's new bunch of travel cloths called iTravel featured high-twist, water-resistant fabrics which were available in a range of colours and designs that would lift the dullest of airport departure lounges. No winter collection is complete with a viewing of Fox Brothers though. As well as their world-class flannels, this season updated with shades of chestnut, they have a new bunch of 360g 2-ply jacketing with an open, dry handle. When realised in a partly-lined softly structured garment it could provide ten-month wear in a temperate climate. The designs are refreshingly bold with a dogtooth pattern being the house favourite. It was great to see Dashing Tweeds in Milan, the London-based brand specialising in creating urban fabrics with unique colours and texture that combine traditional weaving with modern technical yarns. And whilst I miss the days of the show at Lake Como, particularly on a sweltering July day, the larger Milan show has allowed brands such as Dashing Tweeds to participate and give the event more character.
The Shirt Avenue section of Milano Unica is becoming a misnomer as the world's top cotton mills are creating fabrics with uses beyond just shirts. Canclini, for example, makes cotton corduroys that are tailored into the softest and most comfortable of suits by Italy's best makers. The feeling for shirts for AW18 was still for texture but with a little more colour coming through in shades of pink, wine and greens.  
After a few days at the show, visitors will have seen literally thousands of fabrics in new and archive qualities and designs. Yet despite the seemingly endless choices available, some will still need to find that absolutely perfect fabric and go 'off menu'. Jake Grantham, Co-Founder of Anglo Italian for example, is "looking at collections differently now" and is commissioning more exclusive pieces. Hopefully without "fuck you" woven into the stripe.