Mount Street Shoe Company: Personal Slippers
Situated in the heart of Mayfair, the Mount Street Shoe Company has played a significant role in the slipper reaching a new zenith of smartness and dexterity.
Still an upscale district of London, not many areas of the capital boast a roster of former residents that have made such pioneering and significant contributions to the arbitration of men's taste as Mayfair. Sir Winston Churchill, Oscar Wilde and Beau Brummell were all originators in their own personal way of the gentleman's aesthetic. It is the latter tastemaker that fellow Mayfair resident, Nigel M. Siwani, takes his cue from when shaping the Mount Street Shoe Company. Nigel M Siwani, the founder and creative director, established the firm in 2016 and places a special emphasis on personal touches of individuality. He is not interested in producing high-end vapid shoes, instead crafting immaculate and high-quality footwear that are true expressions of the wearer. Largely a bespoke firm, clients can choose the style, the finish of the finest leather, the colour of the sole, and even the laces and lining. The quality is the same in their ready-to-wear line, and due to this, we are extremely glad to welcome the Mount Street Shoe Company into our e-commerce fold. With a broad selection of handcrafted velvet slippers, imbuing artistic and intricated embroideries, it is likely there will be at least one slipper you feel a connection with.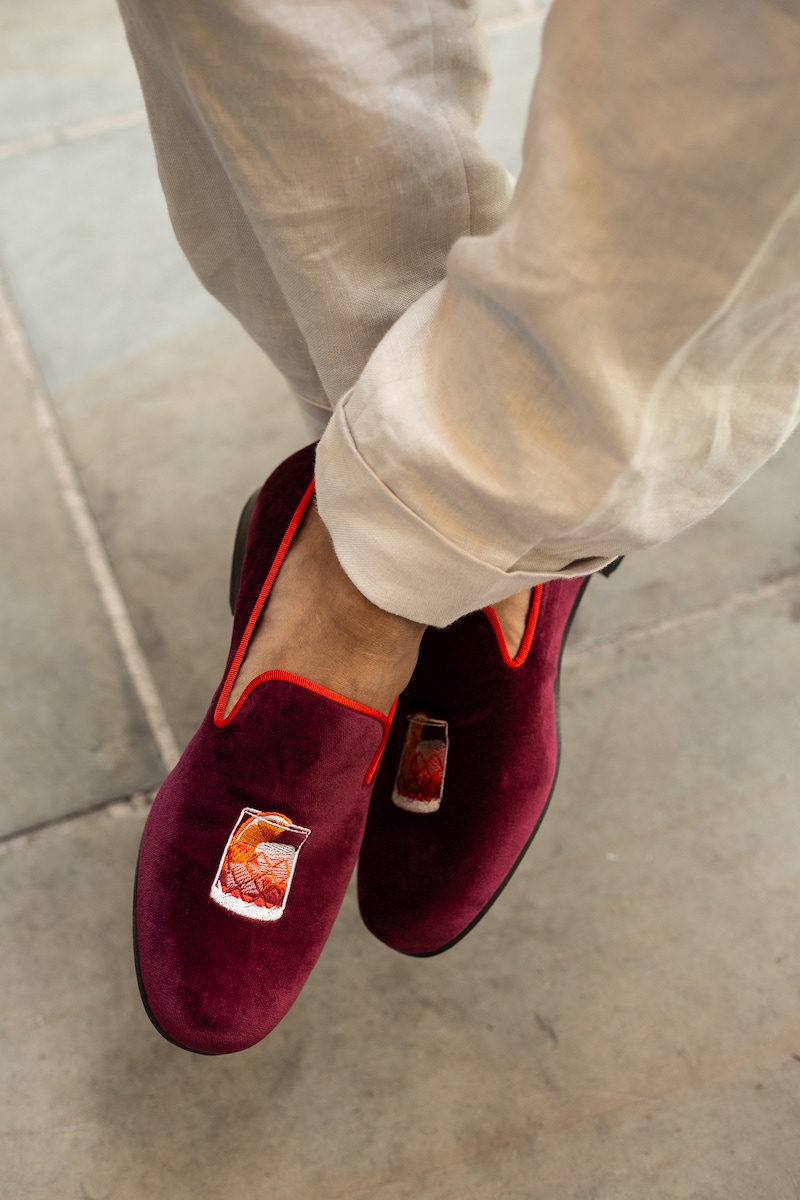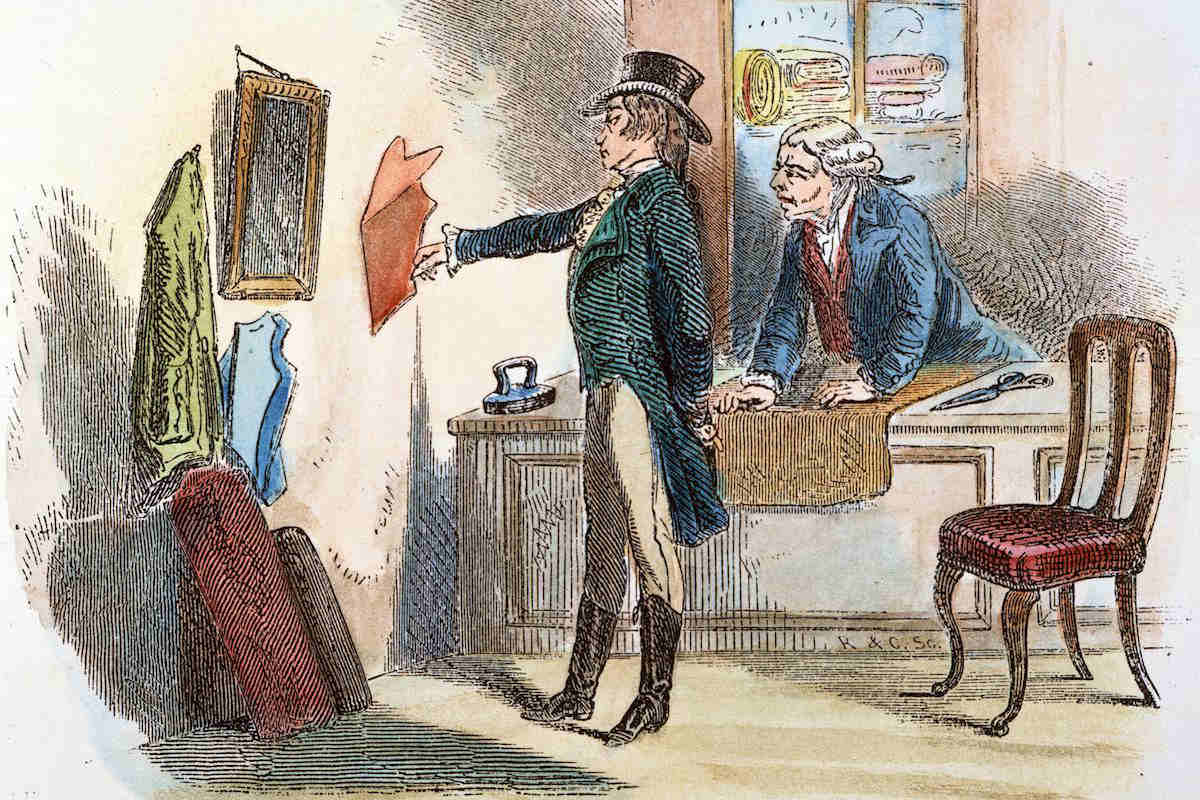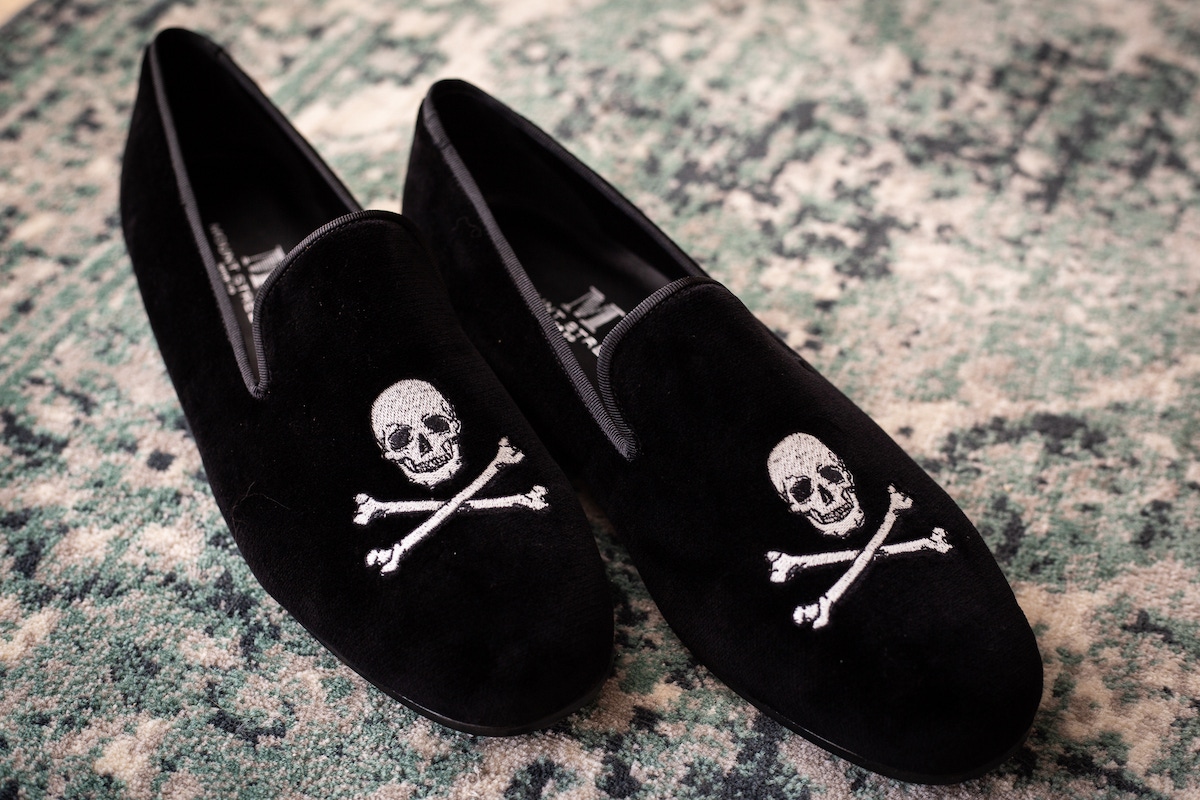 It's not a new phenomenon. Indeed, the appetite for a slipper of vaunted finery has evidently taken off in the last decade, as people have found different uses for it; primarily using its credentials as a style statement. Now recognised as an all-purpose item of footwear, wearing the smoking shoe with a velvet jacket is one modus operandi, and sporting them with casual pants when wandering around town is another. There's a beautiful and unique richness to the colour and texture of the brand's slippers. None more so than the burgundy velvet Mark slipper monogrammed with our favourite libation, the Negroni. These slippers remind you of that soothing sharpener, enjoyed before (and after) dinner. There's no need to replace these slippers after your Negroni as they work best after hours. They feature a neat orange grosgrain trim, leather lining, and the hand painted Mayfair leather soles are quite something to behold. With the quality of the finish aside, having these substantial soles will reduce the chances of them getting scuffed, which is always a concern with less robust slippers.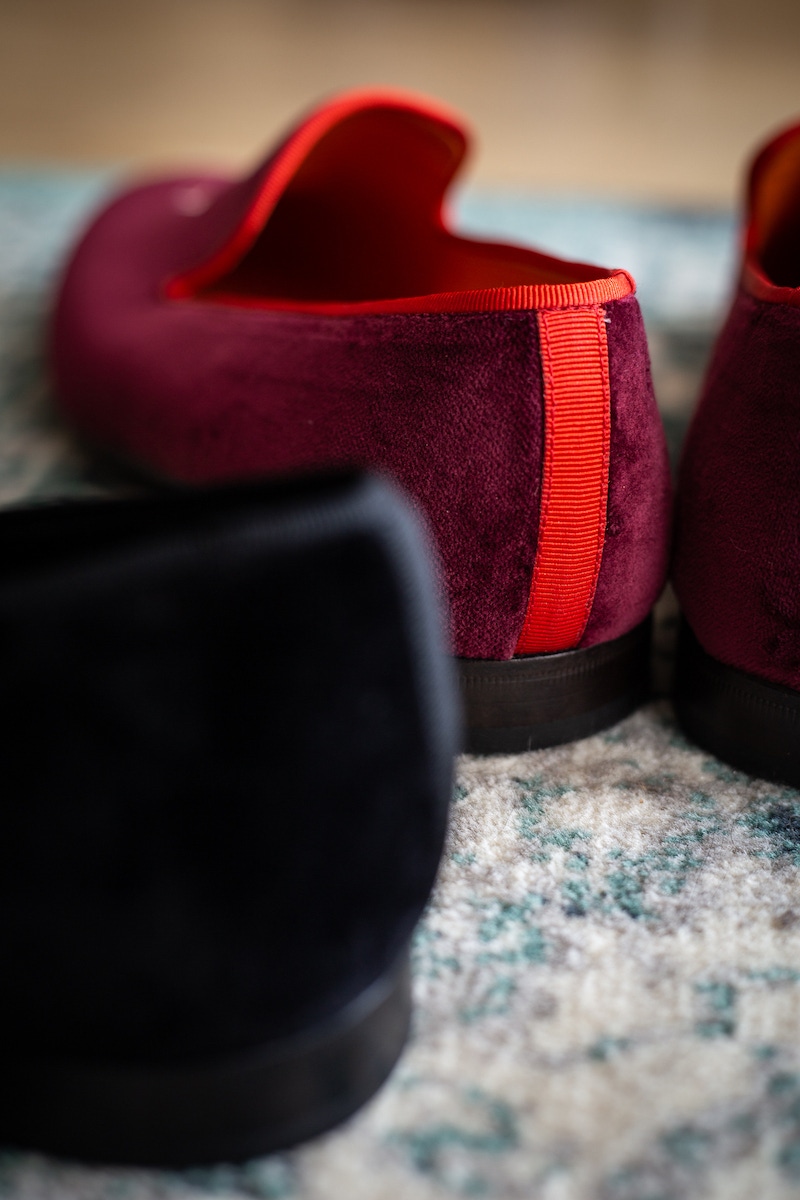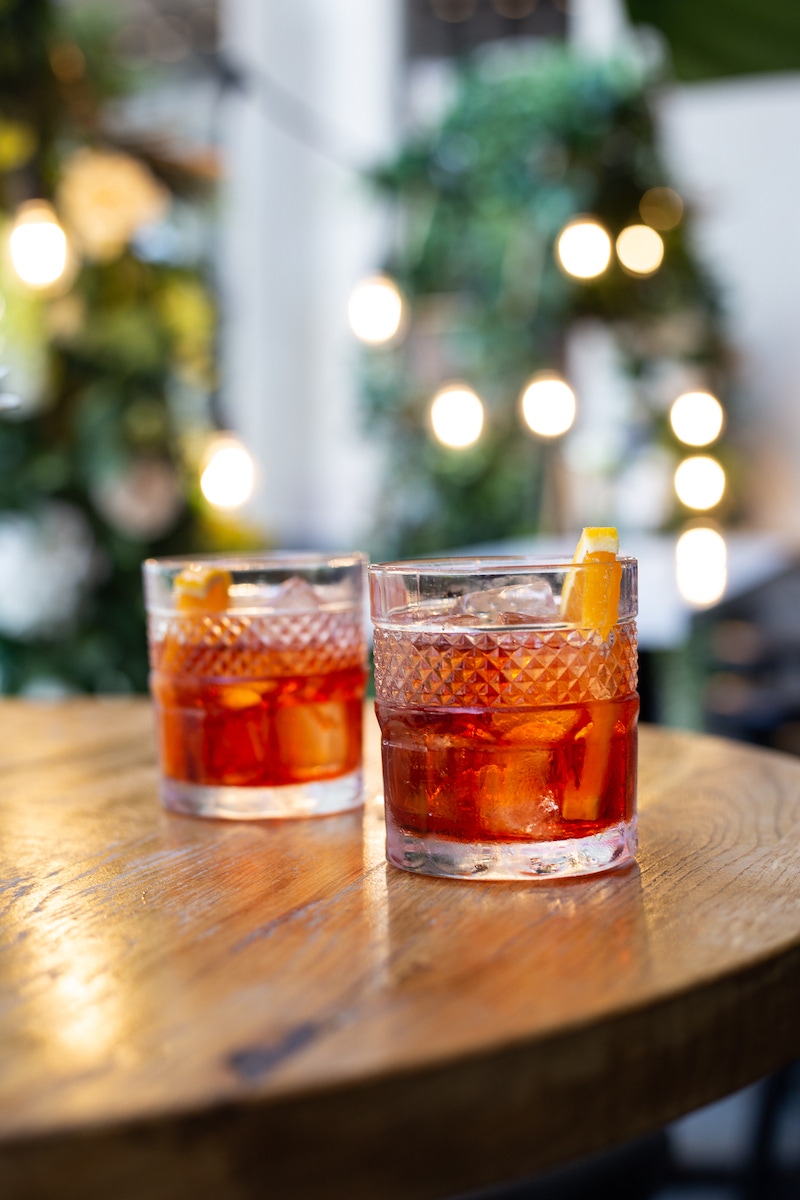 In tribute to former British Prime Minister, Sir Winston Churchill, who enjoyed wearing smoking slippers himself, the green velvet slippers feature a motif that is a magnificent imitation of the wartime hero smoking a cigar. Again, the painted soles — this time in cognac — really does take their desirability up a few notches. For a style that is a little more understated, the black velvet Monaco slippers feature a regal crown and Monaco shield with the Latin motto, "Deo Juvante". Perfect for black tie-occasions, they can also be worn for smart-casual affairs.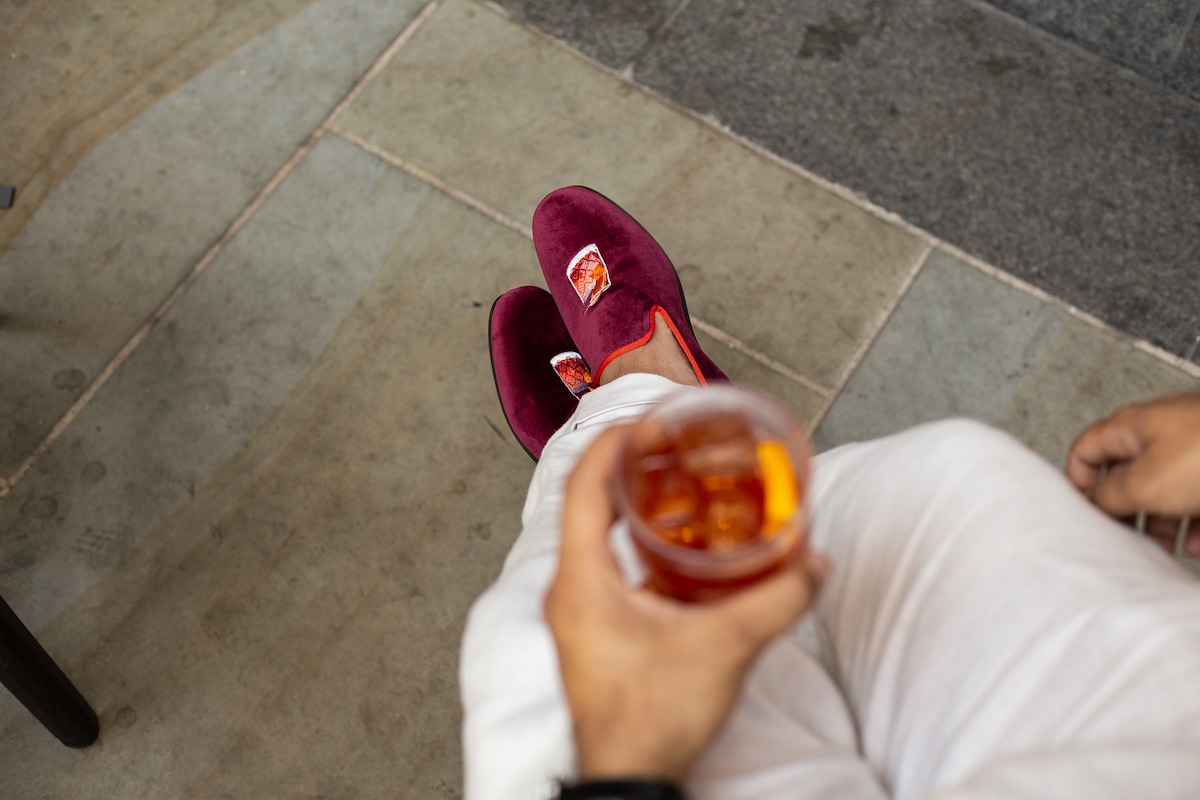 Elsewhere, if you've got that textbook-yet-languid one-handed backhand that Roger Federer has, you might want to transport that elegant tennis style off the court. Embroidered with crossing tennis racquets and ball, this style can be partnered with multiple garments for a winning combination. The white trim is an elegant contrast to the green velvet, giving them a healthy soupçon of sporty leisure élan. The Mount Street Shoe Company is literally built from the customer's sole upwards, where the level of traditional and quality of workmanship that goes into each shoe, must be unmatched in the slipper market. In recent times slippers have been worn in unimaginable ways, and considering the strength of adaptability that Mount Street Shoe Company slippers retain, they would certainly be a shrewd investment.