Rake-in-Progress: Nathaniel Martello-White
Nathaniel Martello-White, the British actor, writer and director, has had to wait longer for his big break than some of his contemporaries. But his patience is about to be rewarded in spectacular fashion…
Why settle for one profession when you can excel at three? That's what Nathaniel Martello-White has done. He began his career as an
actor,
but has since become a successful playwright and an award-winning director before the age of 34.
Martello-White graduated from the Royal Academy of Dramatic Arts in London, a school whose doors have welcomed Anthony Hopkins, Alan Rickman, Ralph Fiennes, Roger Moore and Tom Hiddleston as students over the years. But having RADA on his résumé hasn't guaranteed success, and Martello-White has had enough setbacks to know you can appreciate a good job when it comes around. This perhaps explains why he's turned his hand to other disciplines, although when you have as much to offer as the south London native, such multitasking was perhaps inevitable. For instance, Martello-White's first play, Blackta, satirised the problematic audition processes faced by black actors; his second, Torn, looked at the difficulties faced by a mixed-raced south London family; and the short film he wrote and directed that won best U.K. short at Raindance in 2017, Cla'am, hit back at gentrification in his hometown of Brixton. But for the immediate future at least, 2018 is shaping up to be the year of acting for Martello-White. First comes Kiri, a four-part Channel 4 drama by Jack Thorne that examines the mysterious death of a young black girl who was set to be adopted by a white foster family. Then there's Collateral, a gripping state-of-the-nation BBC drama in which Martello-White stars as a detective alongside Carey Mulligan. Filming will also begin for Martello-White's biggest role to date, as a private investigator in the CBS drama $1, which tackles race and gentrification in Pittsburgh.
Martello-White gravitates towards politically charged roles, yet his innate talent, confidence and charisma
has
granted him success at virtually anything he's turned his hand to. He is a handy footballer, an accomplished whisky drinker and a dab hand at Street Fighter, and The Rake was charmed upon meeting him on a cold December morning in London.
Was Blackta inspired by your own experiences?
I wrote
Blackta
at what I felt was a very low point for me — I was quite disillusioned about the industry as an actor, and I was [constantly] waiting for the phone to ring. I was hanging out with three guys I had graduated with from RADA and could feel the one-upmanship and the competitiveness [between us]. I also felt it was interesting to investigate race and second-generation black males and their sexuality, but the irony was that when that play was programmed, and it was on, I started to get more heat as an actor as well, which was fun.
That was written in 2012. Have you noticed a difference in your experiences of the industry since then?
I think there have been big improvements, actually. I still think America's further ahead in terms of screen time if you're a black actor, but I think the conversation is out there. What is really exciting is [for] someone that makes content as well, because I feel there's a real appetite for filmmakers from different backgrounds.
In Blackta there was a constant striving from the characters to 'make it'. Do you feel you're at that point now?
It's funny, because literally last night I found out I booked the lead in this CBS show (
$1
), which is a 10-part series that's going to shoot in Pittsburgh. It's interesting that you ask that because when I booked it, you kind of think, 'When is that moment?', and it probably is even another level up from
Collateral
. I don't know when you've 'made it', but I think it's important to make sure that you always check in with yourself and that ultimately no matter how high you climb the mountain, you're happy in yourself and you've got something very 'real' around you.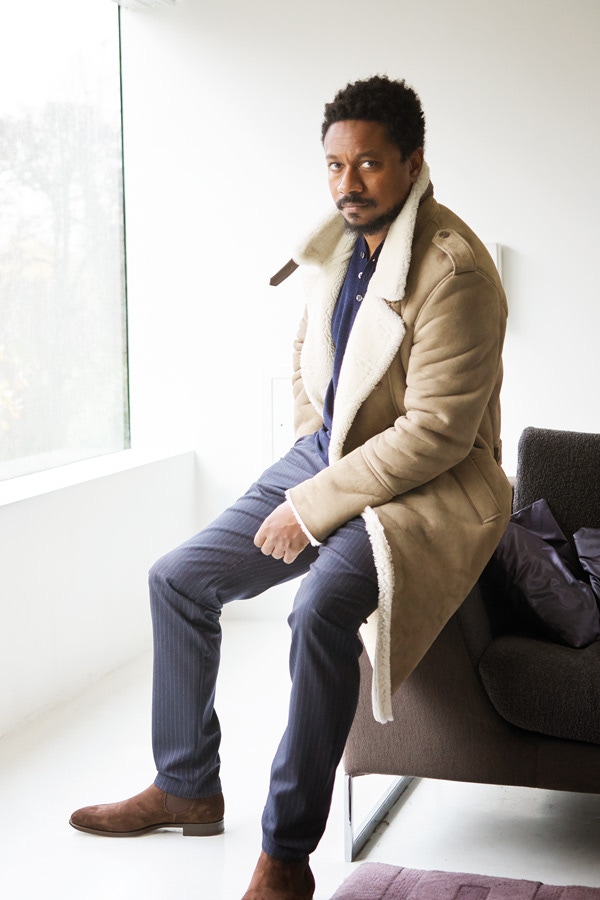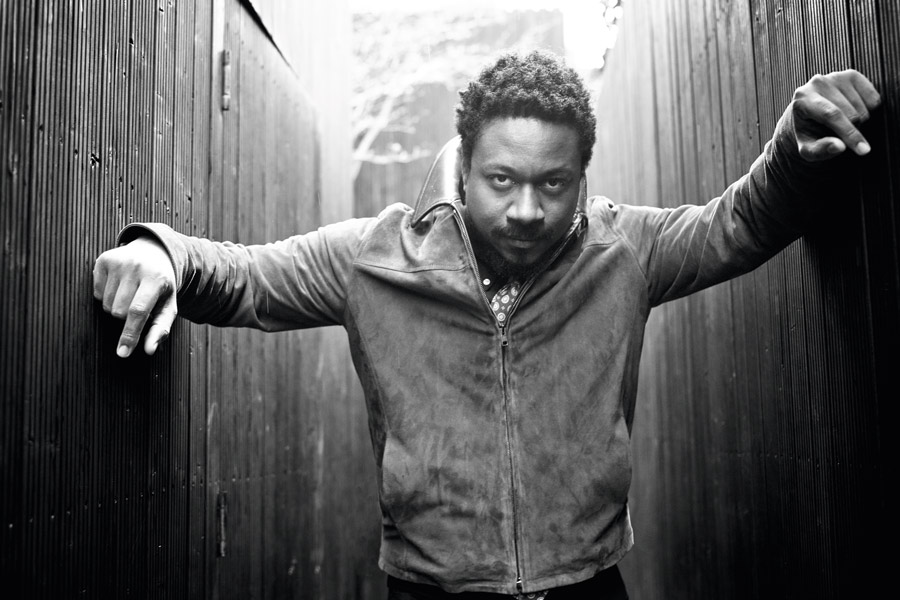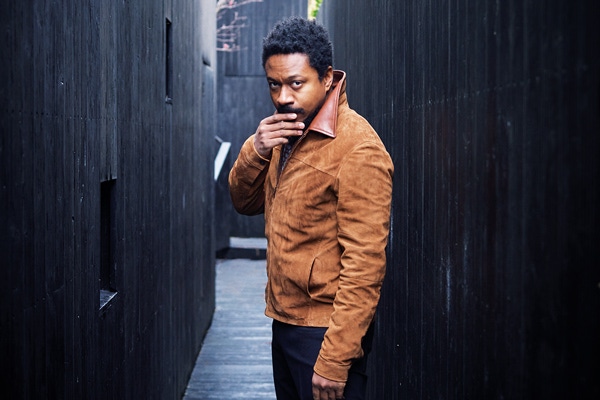 What's the most recent film you watched?
Three Billboards Outside Ebbing, Missouri
, the new Martin McDonagh movie. Great film.
What's the most recent album you listened to?
4:44
, the new Jay-Z album. I think it's phenomenal. Before that it was
DAMN
by Kendrick Lamar.
Are there any actors or performances that you look up to?
Marlon Brando
as Don Corleone… what a performance. Obviously Daniel Day-Lewis, and Carey Mulligan — I think she is a phenomenal actor.
Your short film Cla'am is about gentrification in London. As the film points out, it can be a bit of a problem…
It's tricky because change is change and you can't stop the way a city like London is going to evolve. But I think the problem is quite simply that the government isn't building enough housing, so the people who can't afford to buy are getting destroyed by high rent. You've got this gentrification happening but there's nothing to balance out communities that were there before — people would go to the housing office and they'd be told, 'We are going to re-house you in Stoke'; it's like, 'What the fuck?' I don't hate it but I think there are two sides to it. Some people turn up to Brixton and they think they're on safari or something.
What's gone from where you grew up that you miss most?
I grew up on Brixton Hill. Brixton was dangerous; growing up in the nineties, there were a lot of gangs and people would get robbed. I remember when someone unloaded on the McDonald's in Brixton with a machine gun. So I'm glad that all that has started to go. I think it's subtle things. There used to be a shop called Bickles, and Bickle used to run it — we'd go in there and get the jerk chicken. He was a lovely guy and he had, like, three or four generations of family members that lived in Brixton. Then I walked into his store one day and they were all sitting on crates like they were having the Last Supper — he told me, 'The landlord's quadrupled the lease'. So I think there are a lot of people that have been in Brixton and their lease has suddenly come up for renewal after 10, 15 years and the price has quadrupled. So in answer to your question: Bickles.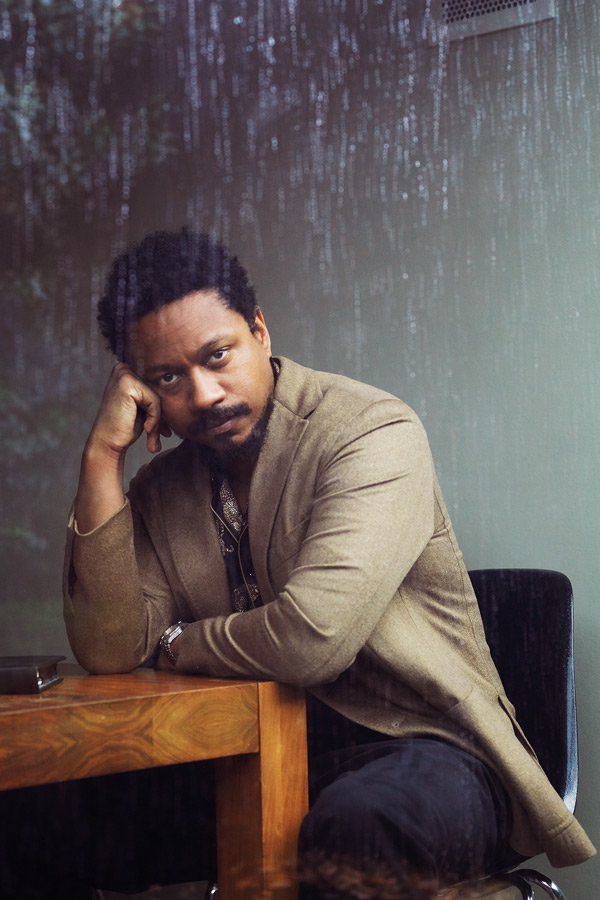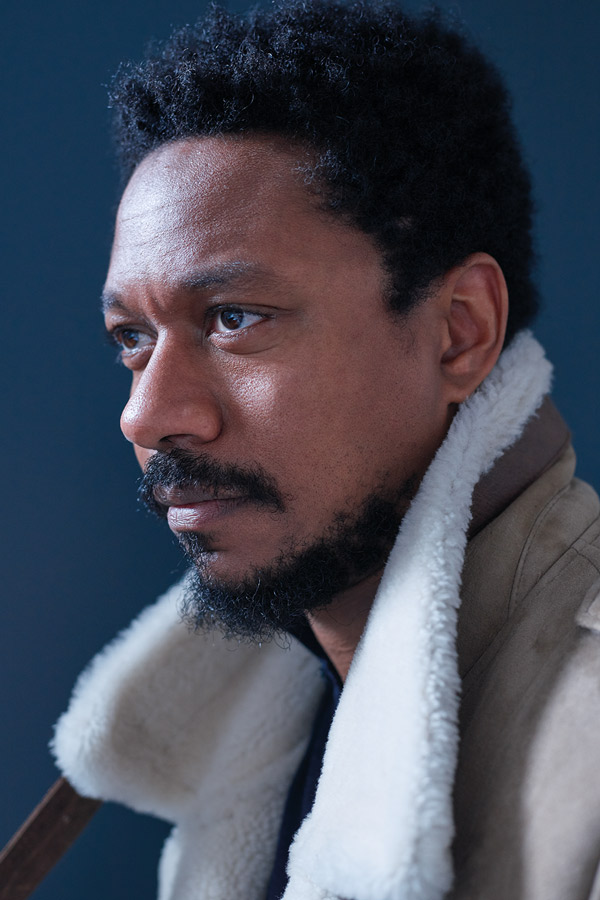 What are your style inspirations?
I remember when I was in secondary school I'd always get told off for adapting my uniform or adding certain things, but then my teachers found it cool so they just let me get away with it after a while. The older I get I like that simple style that is more about economy and minimalism. I was a lot more adventurous in my twenties. I'm only 34 but in my twenties I would go all-out; now I'm too self-conscious to do it. I really like shape-shifting, and how if you dress in a certain way people perceive you in a certain way.
What's coming up next?
Kiri
is going to be really powerful. It's about interracial adoption and I've got a great character.
Collateral
is a state-of-the-nation piece: it's four hours long and essentially about a pizza delivery guy who gets murdered outside an M.P.'s house. We go to investigate and it kind of opens up this really complicated trail that dramatically looks at immigration, terrorism and race — all the things that are going on today — and it's about how this one pizza delivery guy getting murdered explodes open this crazy conspiracy. Mine and Carey's characters have very different feelings about who's responsible, but I won't say too much.
And the CBS series, can you tell us about that?
It's called
$1
, I guess I can say it now! It's a thriller about gentrification in Pittsburgh. I play a private investigator who leaves a local police force because he's disgruntled about the way they've bodged up this investigation into this African-American girl's disappearance. I'm working with a director called Craig Zobel, who directed
Z for Zachariah
and
Compliance
, so he's a feature-filmmaker and he's doing all 10 [episodes], so that will be quite exciting.
Read the full interview with Nathaniel Martello-White in Issue 56, on newsstands now or available to subscribe here.