An Old Fashioned Please | Eric Vallat
The Rake catches up with Rémy Martin's CEO and past-fashion extraordinaire, Eric Vallat over a cocktail in Cannes...
Sitting with Eric Vallat at the Hotel Barrière Le Majestic, I am perplexed by how friendly and approachable this man is. As many CEO's of colossal luxury companies go, Eric is by far one of the most humble and honest businessmen in the industry. After chatting about the Cannes Film Festival for some time, and in particular, the Pedro Almodovar film 'Julieta' to which we had just had the pleasure of watching (a feature of beautiful scenes and a harrowing storyline incidentally), we moved onto the topic of how experience within the confines of luxury fashion can enlighten the way to an exciting new opportunities for the House of Rémy Martin; "Rémy Martin is a unique brand, like the fashion brands I have been working for." Eric says, "a brand that never compromised on quality, a brand whose background, patrimony, products and know-how tell the story of a true ambassador of French art-de-vivre, just like fashion brands." Having worked for some of the most luxury fashion houses in the world, Eric Vallat ascended his way up from the humble beginnings of retail (of which he cites as one of his founding experiences in terms of a helpful and personable work ethic) to Managing Director of Louis Vuitton Europe. From there, Vallat adventured to Tokyo, Japan for a three-year stint as President of Christian Dior Couture Japan where him and the Vallat family experienced a whole new wealth of culture. Leaving the LVMH house in 2007, Vallat joined EPI Group and later J.M. Weston as Managing Director, concluding a plethora of luxury fashion experience. "Whether at Rémy or at Dior or Louis Vuitton, we are talking of brand building business," says Eric "and what a great opportunity to discover a new sector at the age of 43, a business where people are so passionate and open minded!" Since stepping up as CEO of the House of Rémy Martin in 2014, Vallat has combined all lessons and experiences from his very distinguished professional experience and has made the maison du cognac the ultimate luxury tipple for Rakish men and cognac aficionados alike.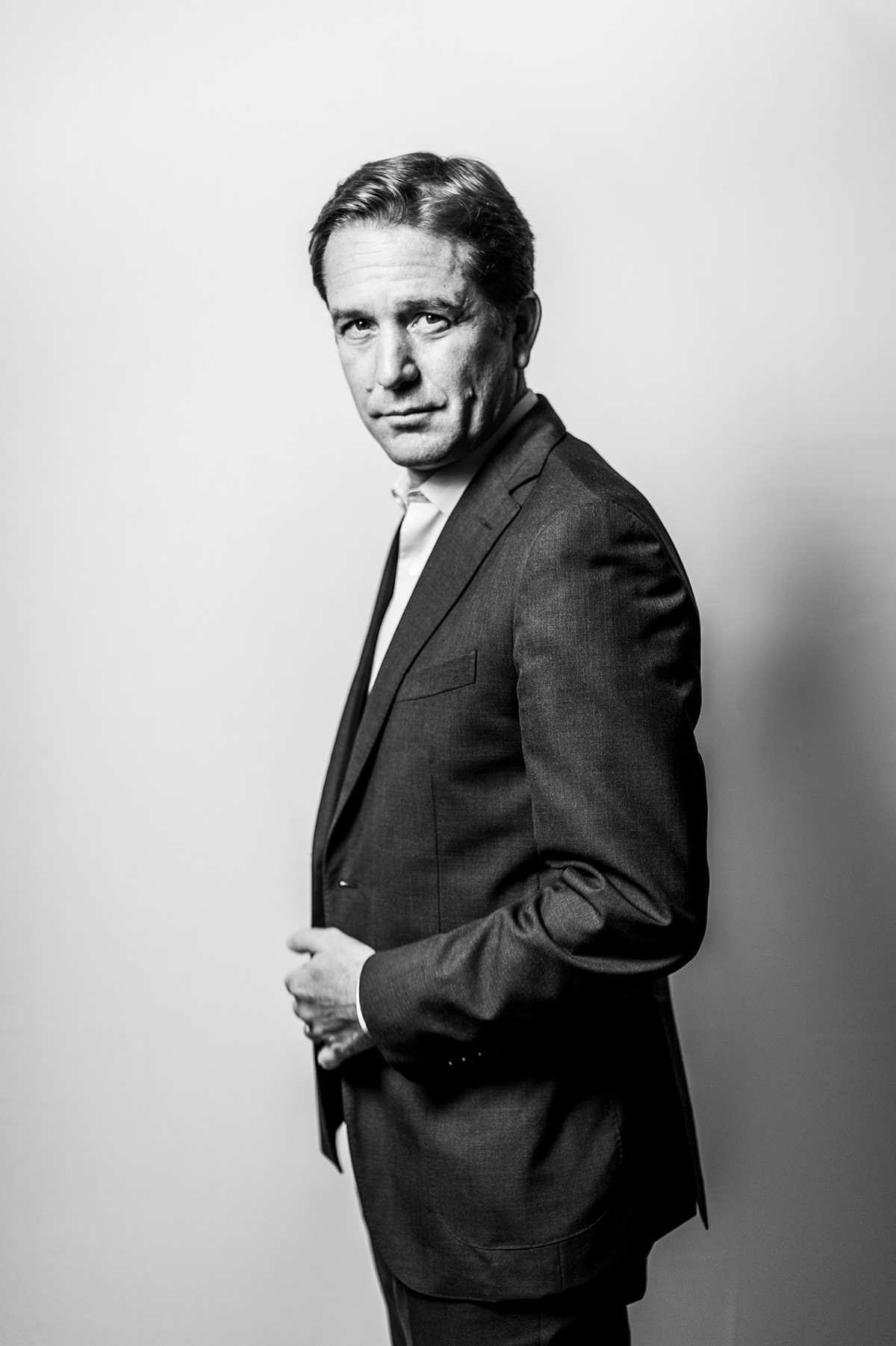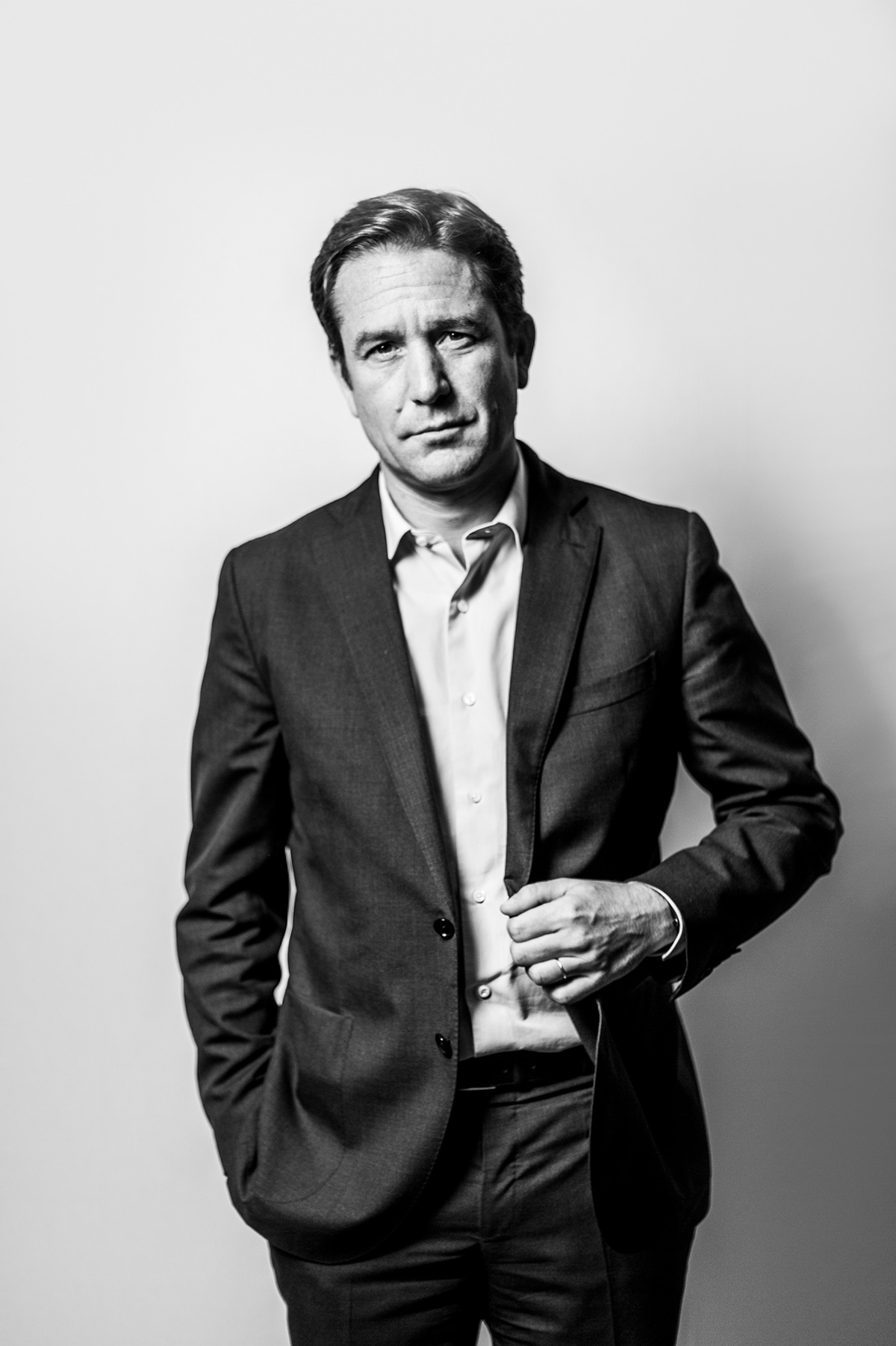 So Eric, what do you love most about working with Rémy Martin?
Three Things:
One - The state-of-mind of the teams and the values of the brand : being held by a family allows you to think long term, to be true to who you are and to be very demanding in everything that you do. This is essential in a high-end business.
Two - The unique taste profile of our products. Cognacs have a style. And RM notably. Our wines come from the grapes of the Petite and Grande Champagne crus, at the very heart of the cognac region. Their singularity is that they take longer to age but they age very beautifully, offering a unique length and a unique aromatic complexity to our products.
Three - I like the idea that our products will survive us, that we are all one link in a long chain. 
Our mission : transmit to the next generations what we inherited from the previous ones.
You've taken the brand through great collaborations in the past two years, how do you pick what designers and brands you work with?
Same as in fashion. The matter is not only to collaborate with designers for the sake of it and for PR purposes. It has to be meaningful to the brand and to support our messages. We are lucky enough to be attractive enough for creative people and the way we approach them really varies as it is all about connections, whether they are direct or not.
What did you learn whilst you were working at Christian Dior and LVMH and how have you put this into effect at Remy Martin?
At Rémy Martin, we are willing to put the client at the heart of everything we do. Christian Dior and Louis Vuitton sell their products through their own stores. They have a great client culture. I acquired a certain retail expertise that is very useful in my new assignment considering our strategy and our will to be client centric.
How would you describe your personal style?
Joker here. You should ask the teams. But for sure passionate and energetic in all I do. I cannot do my job nicely if I am not passionate and proud of the products I contribute to.
What five accessories/items could you not live without and why?
Running shoes as I need to exercise for a better life balance. A b
ook to read, ideally about history, a n
otebook where I can write my poems and a p
icture of my four  women (my wife and my three daughters) as I travel a lot.
And unfortunately my mobile phone as I hardly disconnect from work.
Where would be the best place to sip a Rémy Martin cognac (in the world)?
There is not one best place. And I would rather focus on moments. And there are many. For instance XO is a great product to enjoy with close friends when you have enough time to enjoy it. It can be on ice or neat, but I prefer it neat. It can be at home or in a nice cosy bar as well as in a trendy place for instance. But you might want to drink it on your own sometime, as a treat to yourself…
Your campaign 'One Life Live Them' invites guests to reveal their 'inner talents' – what would you say your inner talent would be and why?
I am not sure it is a talent. But our campaign invites people to live larger lives, to fulfil themselves in living their passions. So I would say a passion more than a talent. And like most people, I have many passions. Probably the most surprising one for someone like me is poetry, as I like to write a sonnet every week, whose topic can vary depending on the mood. I even wrote a poem for my teams to wish them a happy new year.
What do you enjoy most about Cannes film festival?
Of course the glamour of Cannes is fascinating and it is interesting to see that it attracts many lifestyle brands, whether they are in fashion or not. Cannes is so aspirational! The cinema industry and its numerous stars are very inspiring and make people dream. What I personally enjoy most? Watching a great film in the presence of the actors and the film director! This brings a big amount of additional emotion… Meeting business partners in beautiful surroundings such as the beach, the palaces, hidden restaurants in the hills of Cannes….
What did you think of the Pedro Almovodar film 'Julieta' we previewed at Cannes?
I really liked it. A rather sad story, especially in the context of Cannes, but a very powerful one. Women are at the heart of the story like in most PA films, and I must say the actresses are playing very well. Now I was surprised as it was much more "sober" than previous PA films I had seen. Which I think made the story even stronger and which contributes to the beauty of the film.
Who would you say is your favourite director/film maker and why?
I can't answer really. I would say I am more into stories and actor's performances than really a specific director. I have favourite films and actors/actresses, more than favourite directors. For instance, I am a big fan of John Malkovich, who recently performed in the 100 years campaign of Louis XIII.
Finally, what would you say makes a 'Rakish man'?
His shoes! I am a big fan of Maison Corthay, for instance. And of course his refined drinking preferences