Pocket Guide: Milad Abedi
In the first of a series of online pocket guides, The Rake and Jamie Ferguson caught up with photographer Milad Abedi to talk through his personal style.
If you've been following The Rake for a period of time, the name Milad Abedi should be familiar to you. The Swedish photographer has been on the one hand an invaluable contributor to The Rake over the years, lending us his prescient lens through which he views and documents sartorial menswear, while on the other has himself provided no small degree of style inspiration. He is, in short, a fabulous dresser, incorporating the classic principles of timeless style with a nod to more modern motifs. Fellow photographer Jamie Ferguson caught up with him in Florence over the course of Pitti Uomo to capture Milad in his typically elegant and individual attire and to find out the stories behind the details...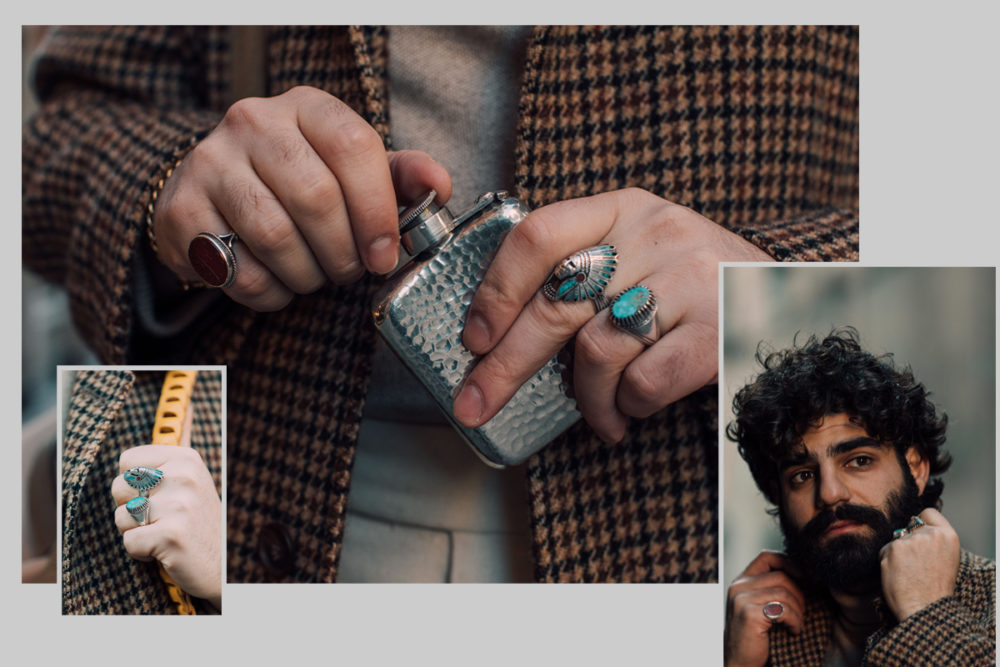 What rings true...
"I used to feel very uncomfortable wearing jewellery but I've gotten more and more into rings lately. The ring on my right pinky is a gift from my father, an avid collector of this type of ring. It's an old Persian piece in silver with a hand-carved Carnelian stone. Based on the style of the ring, I've been told that it could be anywhere between 100-150 years old. The carving is an Arabic quote from the prophet of Islam in regard to his grandson Imam Hossein, a very important figure for Shia Muslims. However, it i
s carved in Nastaliq, a dominant calligraphic hand in Farsi that dates back to the 15th century. For the unfamiliar readers, it's worth mentioning that it requires immense skill and experience to be able to write this style at this level on paper, let alone carving it on stone by hand. For me it has pri
celess sentimental value. The native American figure on my left middle finger is a Ebay vintage find and a gift from a friend. The Turquoise ring was purchased in a market in Tehran. Iran is well known for mining some of the best quality turquoise in its northeast region."
A good bag is for life
I can't begin to tell you how difficult it is to find a camera bag that is functional yet stylish and most importantly doesn't strike the layman as a camera bag at first glance. Fortunately Billingham makes some of the best ones in the UK. They're made in a waterproof canvas and the interiors can be somewhat modified with removable padded inserts. This one also has a luggage trolley strap on the back that is a must-have when travelling.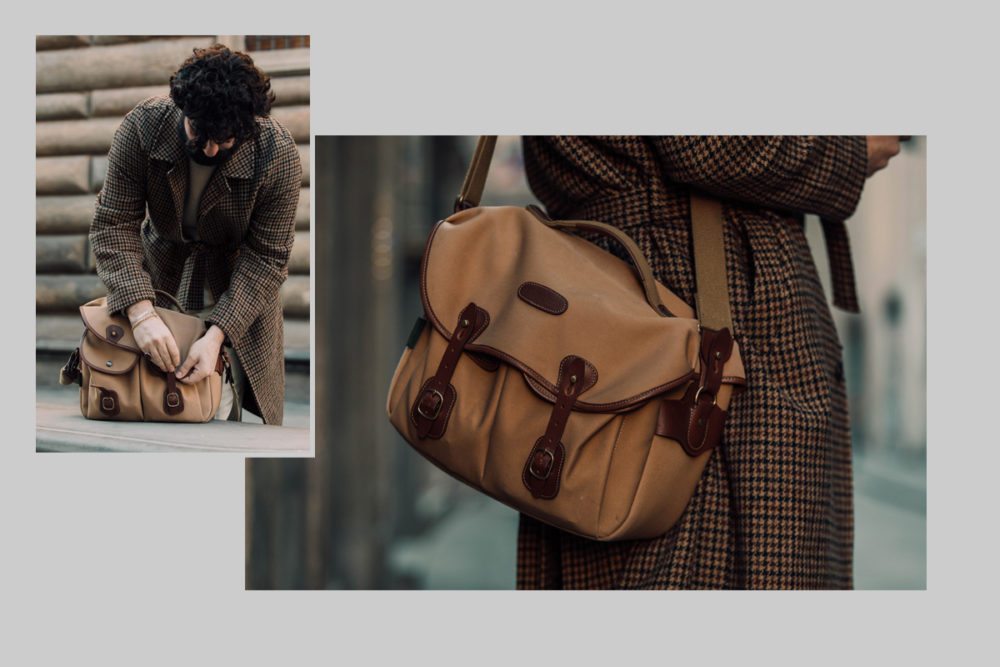 This season you'll find me in...
Loose and comfortable tailoring with a lot of drape in terms of fit. As far as tones go I've been wearing a lot of earthy browns that always work well with pretty much anything. Mixed with a healthy dose of off-white which I find works well with my complexion and darker attributes.
Live to loaf
I'm definitely guilty of wearing loafers year round. There is something very approachable about how they can make a formal outfit look slightly casual just as well as they make a casual outfit look slightly formal. But I do live in Sweden so every now and then I have to put on a pair of boots. These butterflies are the result of a special request sent to my friend Massimo of Bologna-based Enzo Bonafè and I believe it's the first example of this model they have made.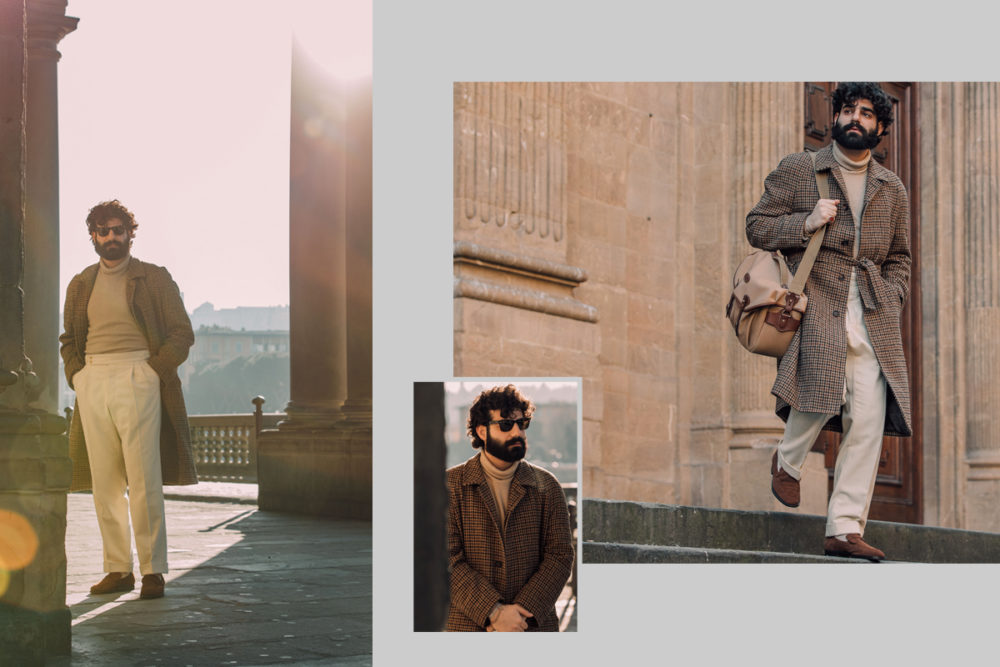 Follow Milad Abedi on Instagram at @milad_abedi