Alfonso von Hohenlohe: Prince of Clubs
Originally published in Issue 52 of The Rake, Nick Foulkes delves into the life of Prince Alfonso von Hohenlohe zu Langenburg, who was the founder of the Marbella Club and was amongst the most Rakish individuals to have ever graced our fair planet.
"I was very much in with high society, what one would call the 'jet set', although I have never owned a jet — but I did have three aeroplanes for cargo. I also had an interest in aviation and had three pilot's licences: Spanish, Austrian and Mexican."
The other day I came across a sheaf of transcripts of interviews I conducted with the fabled founder of the Marbella Club, Prince Alfonso von Hohenlohe, in late 2001. The lines above were picked from these yellowing typed sheets almost at random. I could have chosen the anecdote about a 16-hour journey on a special train to Portsmouth with Churchill during the coronation of Queen Elizabeth II, at which — naturally — he enjoyed special treatment as a favoured guest because the head of his family had married Prince Philip's sister. Or the one about brushing up his tennis as a youngster with Fred Perry. "I had the luck… I was very young… to play with some of the best players in the world," Alfonso said. Or the one about negotiating a favourable oil deal for Spain thanks to his friendship with the Saudi royal family.
After all, he had got to see some of the 20th century's greatest dealmakers up close. There was the time he went on a boat trip with Aristotle Onassis and heard about a million-dollar deal (in the days when a million dollars was still a million dollars). Alfonso said: "Onassis knew that with one million cash, the German government, hungry to get the factory moving, would give him all the credit he needed to build a tanker or two or three." To my knowledge, Alfonso never went into the boat business — unless you count the speedboat in which he was frequently photographed in the waters off Marbella — but he was in the car business, not unlike his uncle-in-law Gianni Agnelli, and he drove in the last Carrera Panamericana, the famously lethal 2,500-odd-kilometre road race that ran practically the length of Mexico.
"You will notice that there is no ashtray in that Ferrari," Alfonso told Pablo. "It was getting in the way, so I ripped it out and threw it from the window."
Indeed, my favourite Alfonso story involves a car and is told by his nephew Pablo, who came across a decrepit Ferrari in a field of Prince Alfonso's wine estate near Ronda in Spain (I forgot to mention that he was also a winemaker). Originally intended for Agnelli but bought by Alfonso, the Ferrari had sat there undriven for years. When he cleaned it, Pablo came across a bra. "I have been wondering where that got to," said Alfonso, for whom this piece of female underwear had the same effect as madeleines had on Proust. Half a century earlier he had taken an attractive young American girl for a spin in the country. Alfonso always kept a hunting rifle handy in the car — as one did — and spotting a young deer he raised the gun to his shoulder and dispatched the animal with a single squeeze of the trigger (he was, needless to say, a crack shot). In no time the carcass was roasting above an open fire, and as dusk fell one thing led to another. Before long he and the girl were entwined across the front seats of the Ferrari.
"You will notice that there is no ashtray in that Ferrari," Alfonso told Pablo. "It was getting in the way, so I ripped it out and threw it from the window."
"Who was the girl?" asked Pablo.
"Oh, I don't think you will have heard of her, she was a young actress." A young actress called Kim Novak.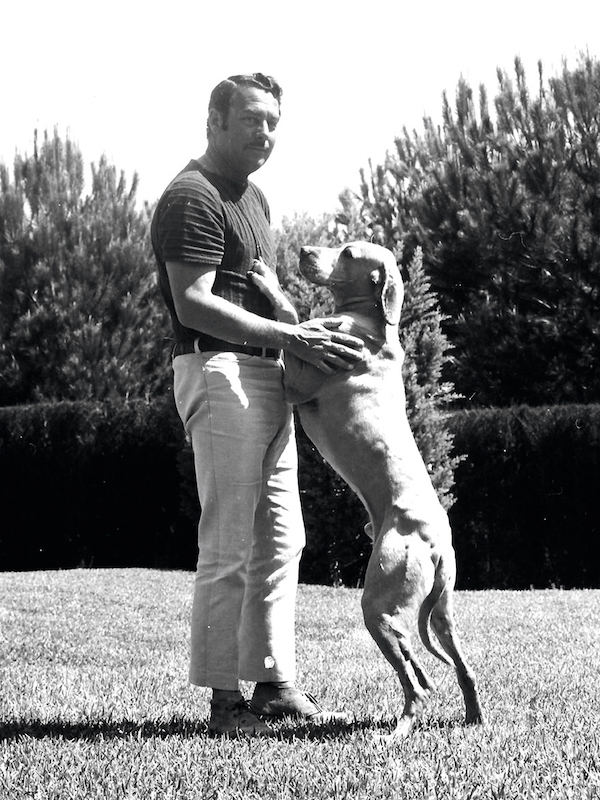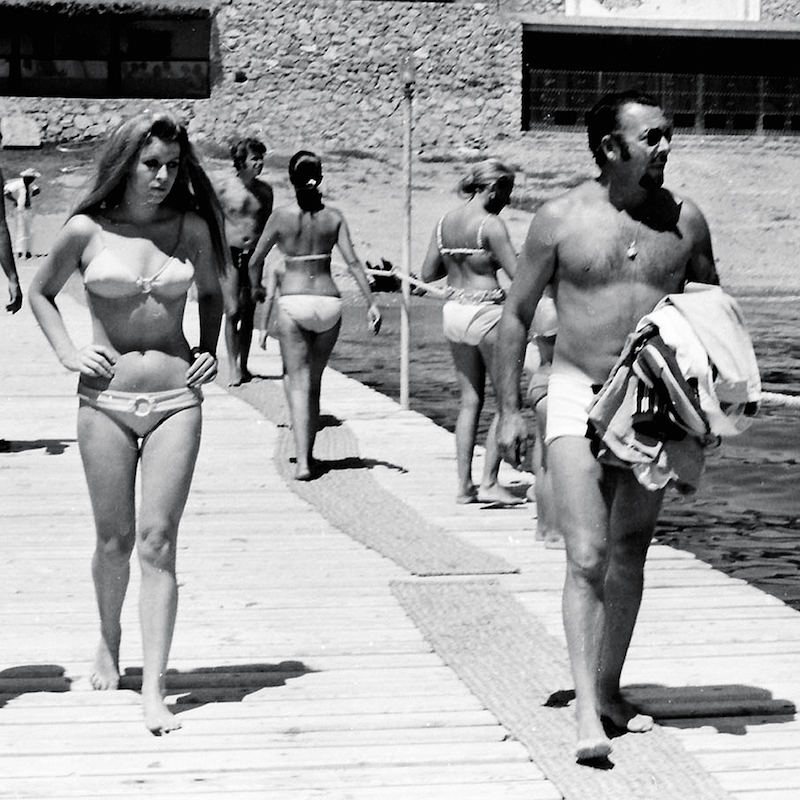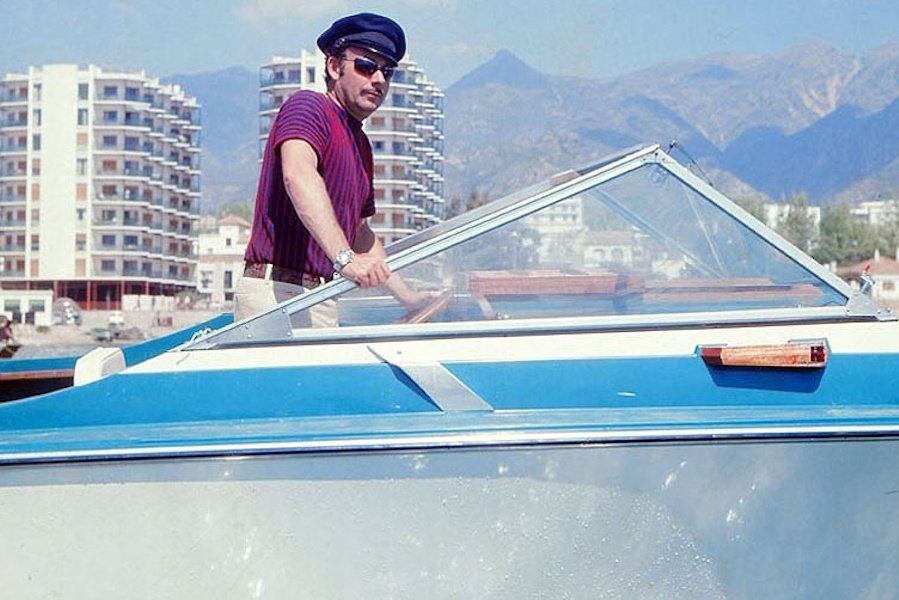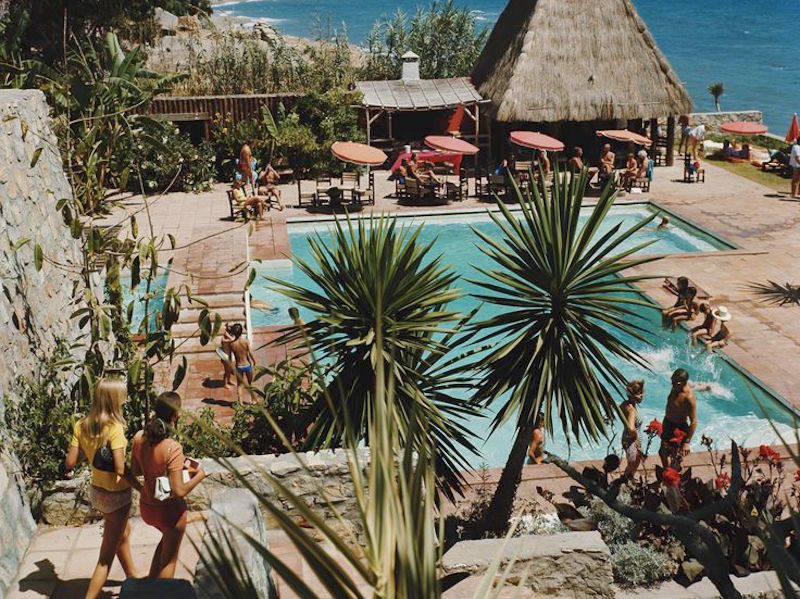 Imagine if James Bond had been born into a princely family capable of tracing its lineage back to the Holy Roman Empire of the 12th century; spoken five languages fluently; been a regular on the European castle-hopping circuit; and been on first-name terms with both Hollywood and real royalty, and you begin to get some idea what Prince Alfonso von Hohenlohe zu Langenburg was like.
His life began in a palace called El Quexigal, outside Madrid, where he recalled being brought up by the nanny who had raised the Spanish royal family — his namesake King Alfonso XIII was his godfather. But of course, the Hohenlohes were more than a one-castle family, and half the year was spent at the family schloss in what was later Czechoslovakia. "We had to make the trip twice a year," he recalled. "We had dogs and birds and 72 trucks, so we had a very interesting life as kids."
However, the first intimation that this way of life was ending came on July 16, 1936. "The Duke of Alba called up my mother and said, 'Get the hell out of here'." Spain had begun its descent into civil war; the family headed for Biarritz "with two Rolls and with a truck full of kids" at the head of a "procession of luxury cars". As the civil war ended, the second world war began, and by the time it was over much of the ancestral lands of the Hohenlohes were behind the Iron Curtain.
"For me in those days, to walk to Fifth Avenue with all the shops full of everything, it was like going to heaven."
During the war, Alfonso worked as a ski teacher in Spain and bumped into a C.I.A. man (or was he F.B.I?). Liking the sound of America, he went to New York and found himself in the land of plenty: "For me in those days, to walk to Fifth Avenue with all the shops full of everything, it was like going to heaven."
He set about enjoying himself. "I was a 19-year-old and my father had no idea what a dollar was worth, so he sold some properties in Mexico, which were from my mother's father, and he sent me $10,000, which was then half a million. Of course, I went to the best hotel, which was the Ritz-Carlton." After a week or so he lodged with the playboy gossip columnist (and inventor of the term 'jet set') Ghi Ghi Cassini, and spent every evening at El Morocco and the Stork.
He then headed for Hollywood, where Cary Grant took the charming young prince under his well-tailored wing and took him to his first Gloria Swanson party. "I was invited to go there by Cary Grant, who said, 'You must come to the party. You are going to know everybody!' And I said, 'How am I going to know anybody, I have just arrived!'" Nonsense: of course Alfonso would know them, Grant replied, he would have seen them all in films.
Originally published
in Issue 52 of The Rake.
Subscribe and buy single issues
here.