Private White V.C.'s Heroic Outerwear
Proudly made in Manchester in a factory over a century old, Private White V.C. takes inspiration from militarywear, exploration, and a certain British war hero who gave the brand its name.
Manchester used to be the most thriving industrial city in the world, and it specialised in innovative waterproof cotton garments. It was once known as 'Cottonopolis' and it's also where Private White V.C., an outerwear specialist that maintains a strict 'Made in England' ethos, is based. The factory's foundations were laid 240 years ago in an area of the city that's now desolate, but it used to be populated by tall, functioning buildings that emitted light 24/7 through thick smog whilst a cacophony of sewing and cutting machines provided the soundtrack. At the industry's peak there were 300 active factories in the area, but following a rapid decline in the 1970s due to the introducing of the Three-Day Week, Winter of Discontent and Thatcherite policies, there's now just the one. As such, it's been named 'The Lighthouse', and the formation of Private White V.C. less than 10-years ago is the main reason that the factory is the sole survivor of a bygone era.
Following a heroic display of gallantry in 1917 on the Dialah River, Mesopotamia, 20 year old Jack White returned to the U.K. with his Victoria Cross and settled in thriving Manchester. It was the obvious choice due to the abundance of work, and he undertook an apprenticeship at Cottenham House – now Private White V.C.'s factory – as a pattern cutter. He quickly rose through the ranks, becoming General Manager and eventually owning the building, before passing away in 1949. For decades the factory produced for other brands, but when it was founded in 2009, Private White V.C. made use of all the factory's resources, and took inspiration from its namesake's life as well as British military history and exploration. It's still owned by the same family, too, with White's great-grandson James Eden acting as CEO. Then there's Eden's godfather, Mike Stoll, who is the Managing Director. Stoll started working in the factory aged 15 and he knows the brand and its history inside out and front to back.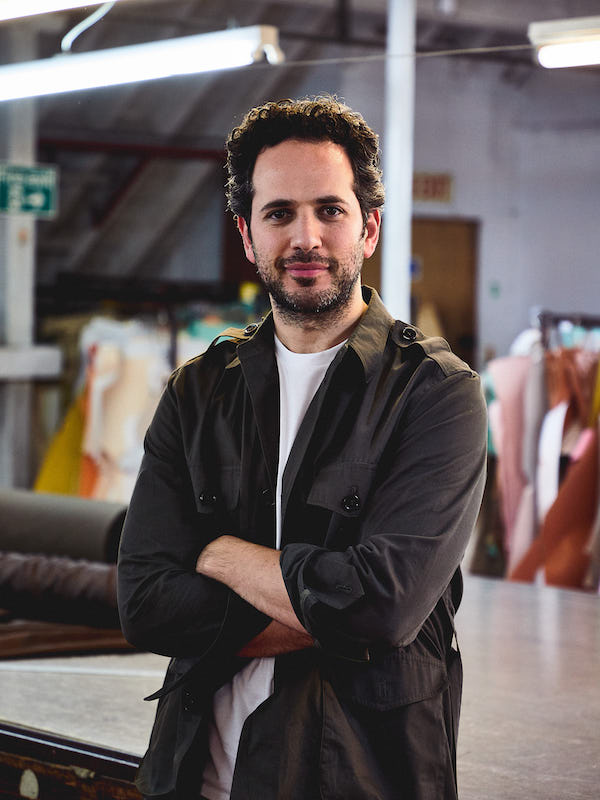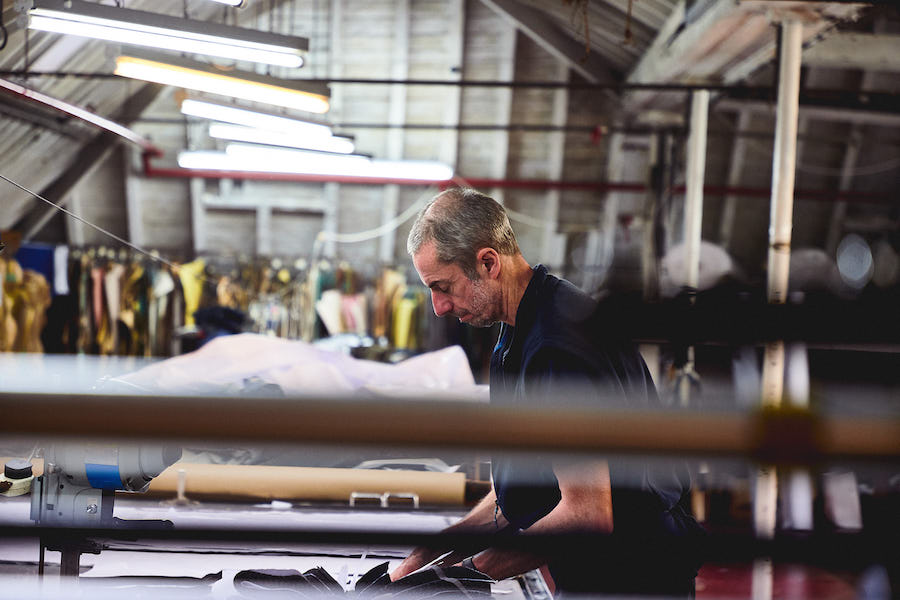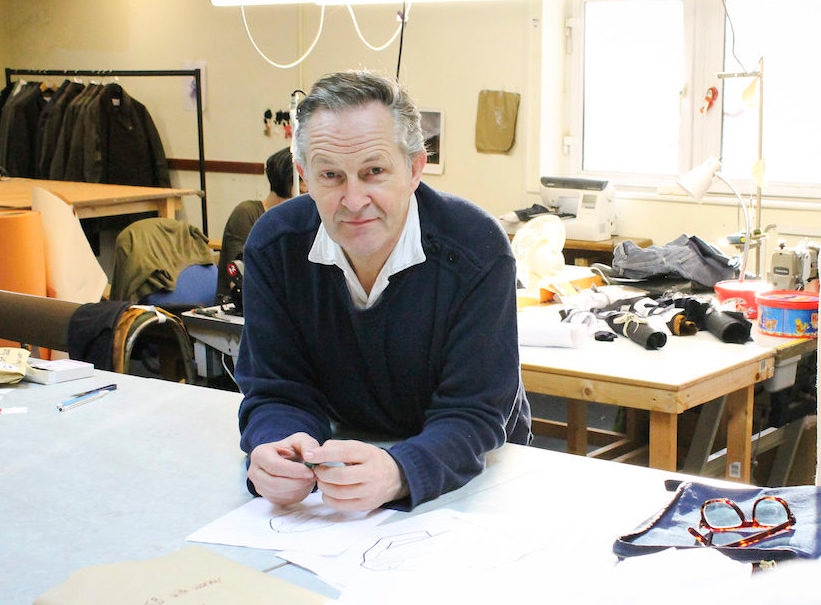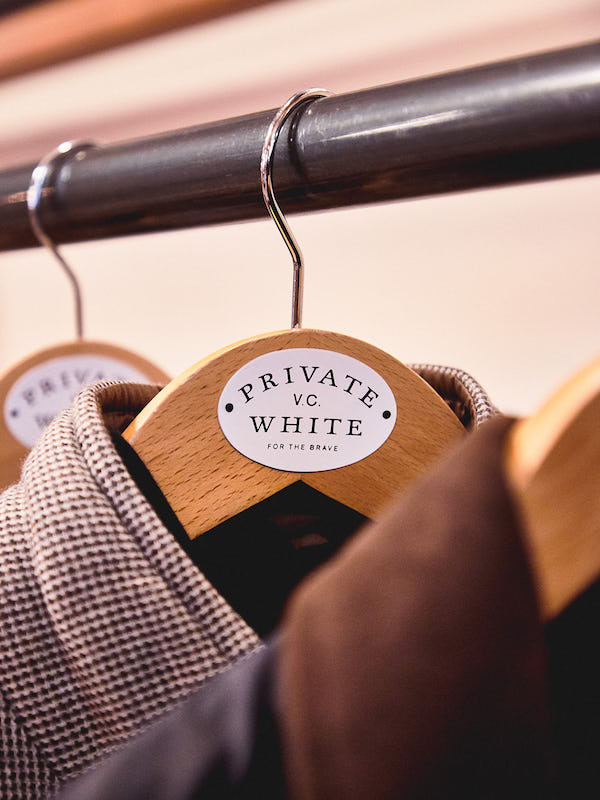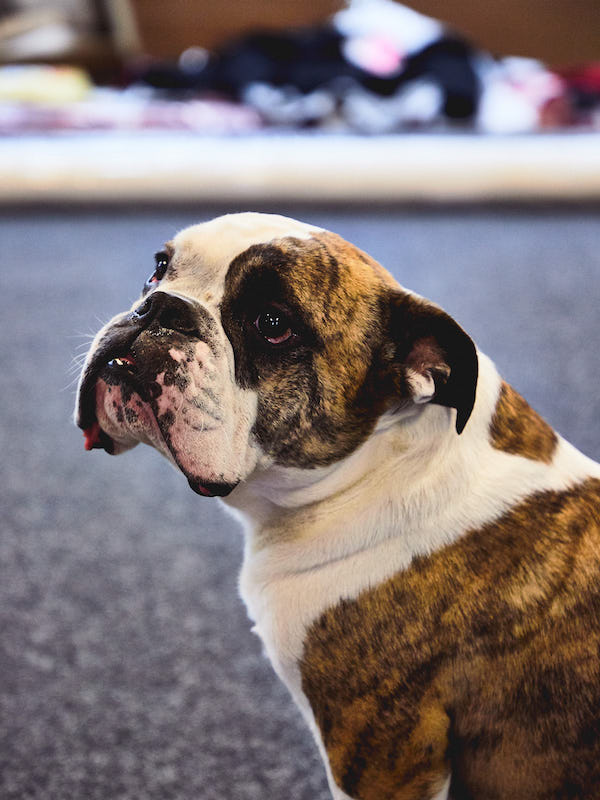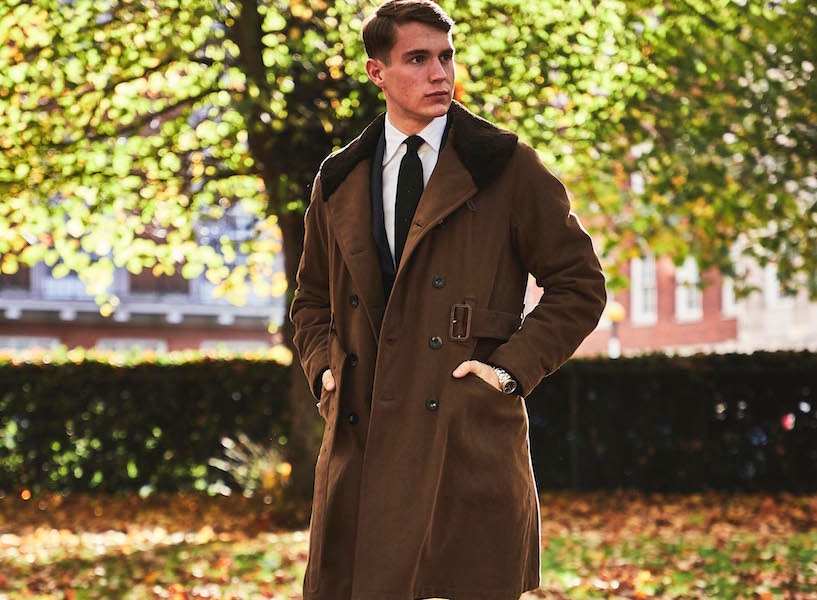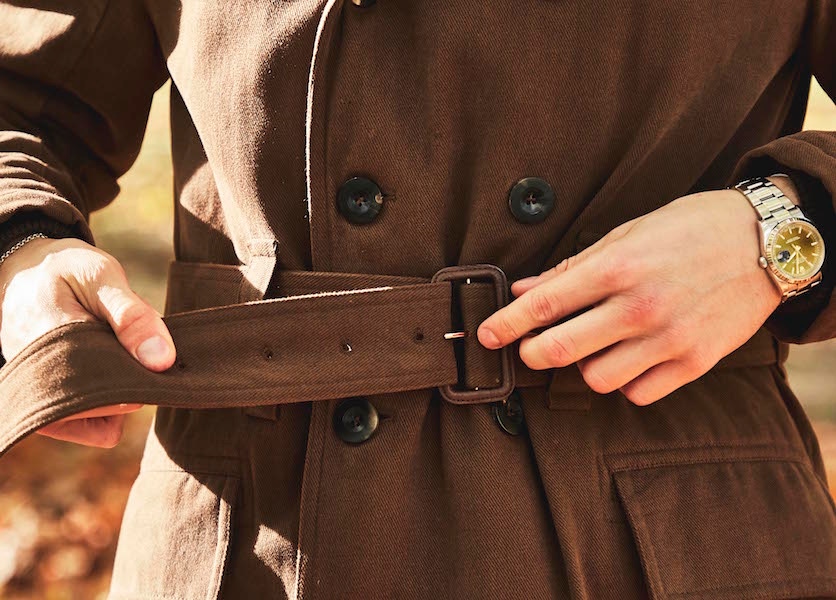 Private White V.C. excels in creating highly-crafted utilitarian garments made from the best fabrics sourced from the U.K., including from such illustrious mills as Fox Brothers, Begg & Co. and Johnstons of Elgin. Then there's the technical fabrics and treatments such as Ventile and ECOSEAM, amongst others. It's a modern brand but with an abundance of heritage that reworks and reinvents garments straight out of the history books, such as peacoats, bombers and Harrington jackets.
"The people are just as important as the product," James Eden tells
The Rake
. "An enthusiastic and knowledgeable team is essential, starting with Nick Ashley [Creative Director], who came on board as a partner in crime from the very beginning. He has an infectious enthusiasm," Eden says. 
Ashley comes from the Laura Ashley dynasty and learned the basics of his trade working for the family business before coming on-board at Private White to start his own legacy. The Fall/Winter '17 collection takes inspiration from androgyny, Ashley informs 
The Rake
, which lends to the overall utilitarian, functional aspect of Private White. Ashley is the perfect man for the job at Private White, as he shares the same strand of DNA that runs through the Manchester-based brand – that of uncompromising quality and expert use of materials: "I wanted to produce clothes of the highest quality whilst using the best possible fibres, but to make them in this country costs money, making the products necessarily expensive." In this day and age, sporting garments that are honestly made is a luxury in itself, and Ashley is well-aware of that. There are currently 80 people employed in the building, from back of office to the cutting floor. They still practice drawing and cutting patterns by hand and there's a level of handwork and care that goes into the work that's sadly becoming extinct in the U.K. "Finding young people to hand the skills over to is difficult", Eden says, but they're determined to make it work.
Private White V.C.'s speciality may be outerwear, but its knitwear, shirting and trouser offering is exceptional, too. All of its outerwear is thoroughly investment-worthy, and no detail is overlooked or prioritised over another. Quality control is a process that's demonstrated across the entire production line, too. Each seasonal collection is friendly to both urban and rural environments - the Twin-Track jacket the most recognisable example. Perhaps the brand's most iconic piece, it's also the most complicated in terms of pattern design. Purposed for riding motorbikes, it features high arm-holes, a suede collar, four front pockets and a double zip fastening. Private White V.C. cuts no corners when it comes to quality, exemplified by the hand varnished, military-grade RiRi zips featured on the jacket, which are simply the best in the business. It's made from wax cotton sourced from British Millerain, founded 1880, and there's something about the harmony between the dual-zip and the belted, buckled waist that makes this jacket so attractive.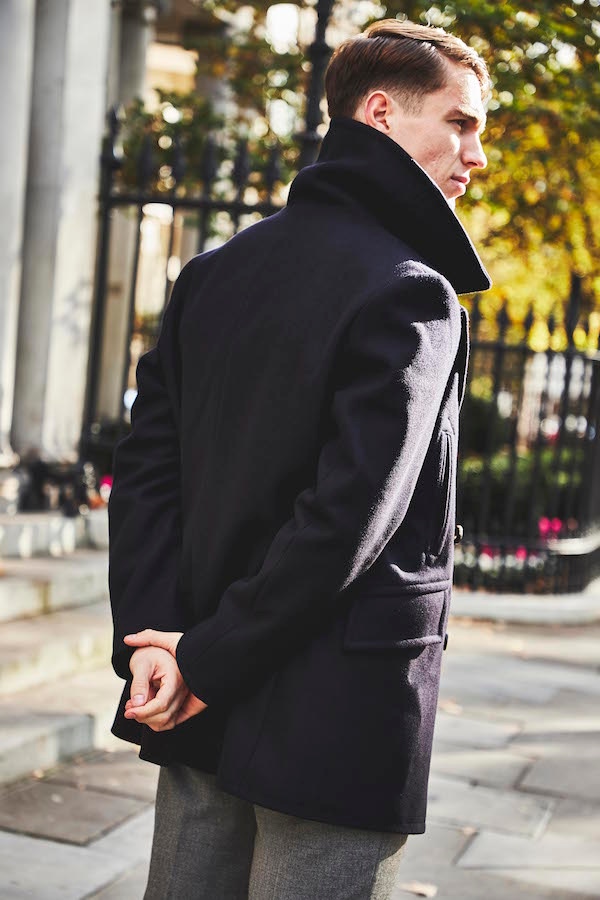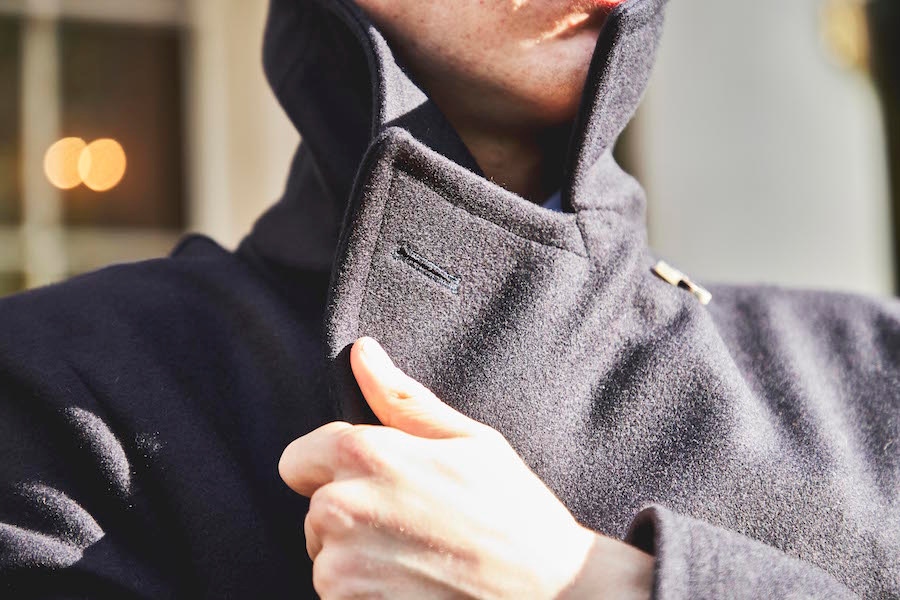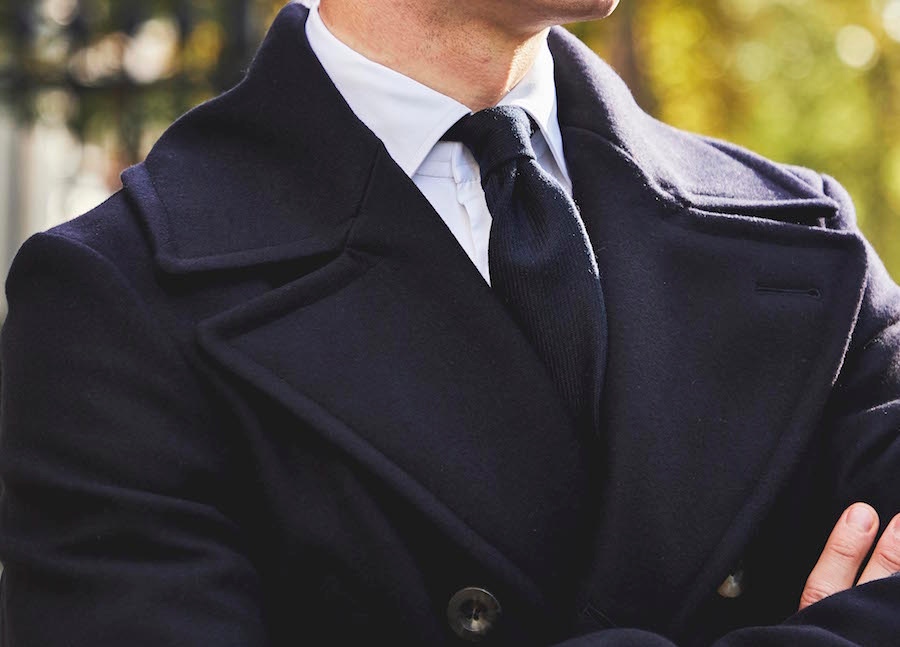 Other garments that are inspired by military history include the jeep coat, which was well-worn during WWII during the colder months. Constructed from a finely brushed cotton twill that's been treated with ECOSEAM, a magic-like finishing that can waterproof open weave fabrics whilst maintaining their breathability. It's an oversized, heavy-duty garment that will see you through winter, and with wool insulation it'll ensure you stay warm. One of Private White's most luxuriant coats, highlights include the louche belt and shearling collar, and it can easily sit upon a tailored ensemble. As International Sales Manager Ryan Gray puts it, "The coat is an heirloom, a companion."
The G-1 bomber jacket is of course steeped in military history, and while original versions were constructed from leather, Private White's expression is in melton wool with a tubular wadded lining that keeps one adequately warm. Finished with a military-grade RIRI zip as befitting of all Private White outerwear, it's treated with the magic-like ECOSEAM. The peacoat is particularly special, too. With an exaggerated 60s-style collar and lapel, it's made from melton wool sourced from Mallalieu's of Delph, a family-run woollen mill founded in 1863. It's water resistant and features corduroy lined pockets – a personal touch for you and you only.
The most attractive quality is Private White V.C.'s integrity. It doesn't chase trends or follow the same mundane path that many men's fashion brands stroll, and it's clearly doing its own thing. From the ground up it's about quality, materials, construction and finishing that's sculpted with purpose and functionality at the forefront of mind. It practices traditional cutting and sewing techniques and combines them with profound fabric treatments. This is only the beginning of a longstanding relationship between
The Rake
and Private White V.C. with collaborations and further collections in the pipeline. Thankfully, there's no chance of running out of things to talk about, as each garment has a story to tell - all of which we're proud to regale on these pages.