Flannelling On: The Fox Brothers Mill
There is perhaps no more patriotic a British mill than Fox Brothers & Co. With almost five hundred years of history, a compelling approach to fabric design and a champion of fine English cloth at the helm, The Rake explains just what it is that sets Fox apart.
'We shall never surrender, and even if, which I do not for a moment believe, this island or a large part of it were subjugated and starving, then our Empire beyond the seas, armed and guarded by the British Fleet, would carry on the struggle, until, in God's good time, the New World, with all its power and might, steps forth to the rescue and the liberation of the old.'
Legend has it, that when Sir Winston Churchill spoke those extraordinary words, he was clad in a suit cut from the finest West of England flannel, woven by his woollen mill of choice, the iconic Fox Brothers & Co. Much like Sir Churchill, Fox Brothers is a British institution of near national significance; at one time one of the largest and most prestigious woollen mills in the country, an employer to five thousand tradesmen, occupying a monumental site of several square miles, filled with the imposing red-brick towers and belching chimneys synonymous with good ol' Victorian industrialism in Wellington, Somerset. The mill's scale of production at its peak was quite frankly biblical; in 1914, with the outbreak of the First World War, the mill received the single largest textile order of the conflict, for 825 miles worth of khaki - a fabric which Fox Brothers can lay claim to having invented in 1901. Sadly, such days are long behind many British manufacturers but fortunately, as Mr Churchill prophesied, in the mill's darkest hour, the new world with all its might did indeed step forward to liberate the old. Today, Fox Brothers is experiencing a heart-warming renaissance and has returned to form as one of the finest producers of worsteds and woollen flannels in the United Kingdom. The mill's modern day liberator is one Mr Douglas Cordeaux, now the managing Director of Fox Brothers. Prior to taking control of the brand, Douglas was a menswear designer with a long history in luxury menswear and a passion for British heritage brands. In 2009, upon hearing that Fox was in dire straits, he and his business partner Deborah Meaden didn't think twice about running to the rescue. His honesty on the subject is rather refreshing: 'it was a bizarre thing to take on, but we just thought, 'We can't let this go. We can't just let this incredible British product die''. Six years later, his brave decision and extraordinary vision has revitalised the mill and business now growing at a rate of knots - supplying cut lengths to the finest bespoke tailors and clothiers far and wide, and also weaving commercial orders for a huge number of international luxury brands; from Hackett to Aquascutum, Louis Vuitton and just about every single house on Savile Row.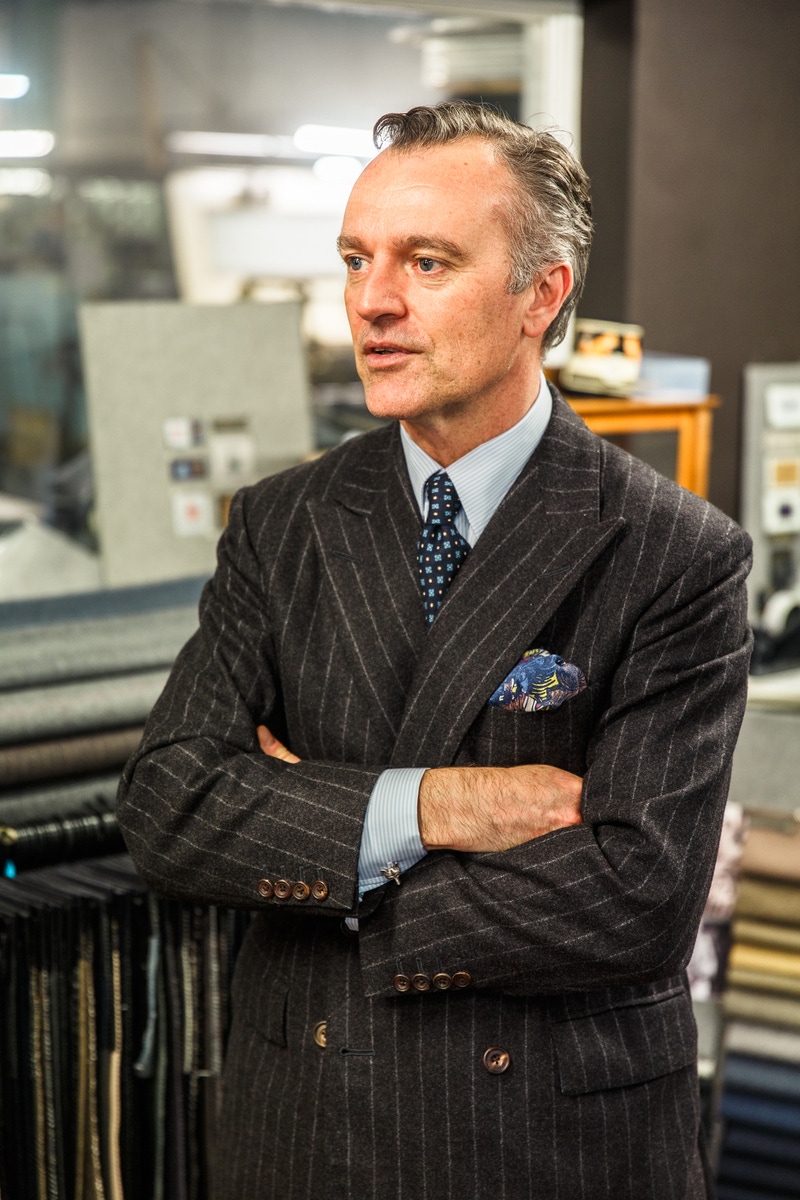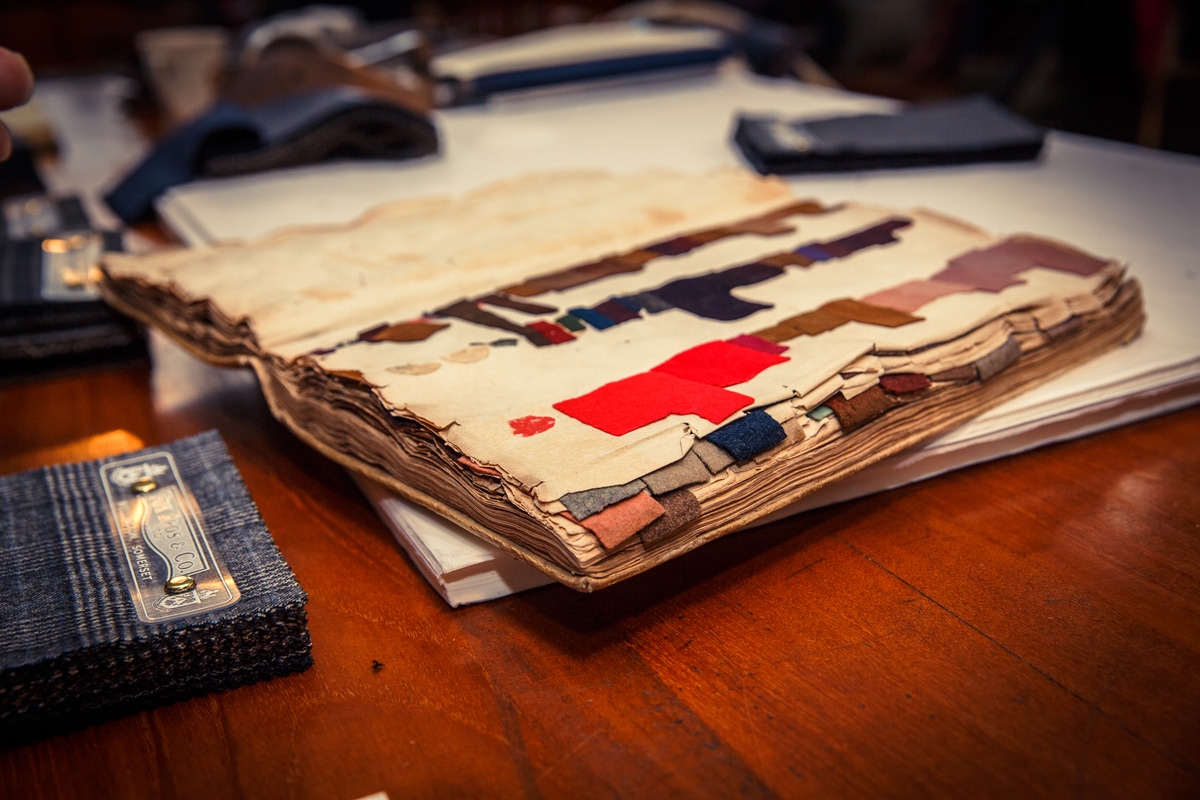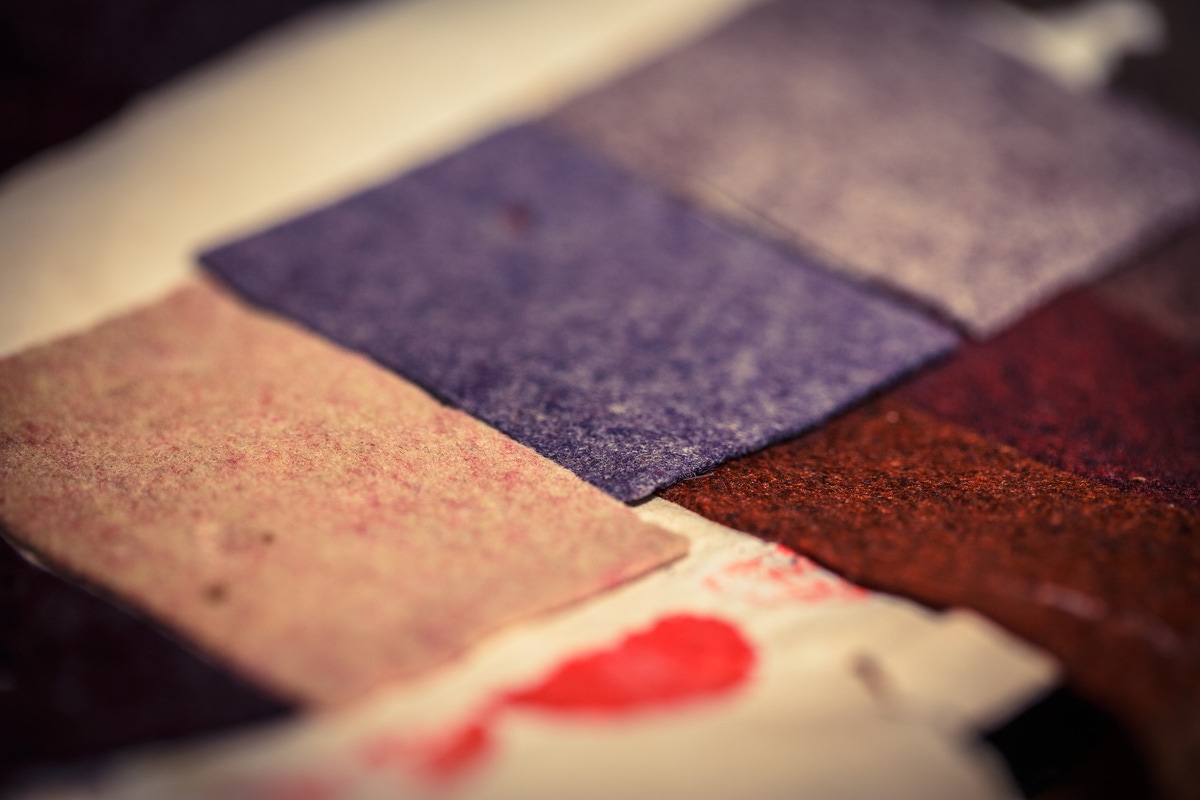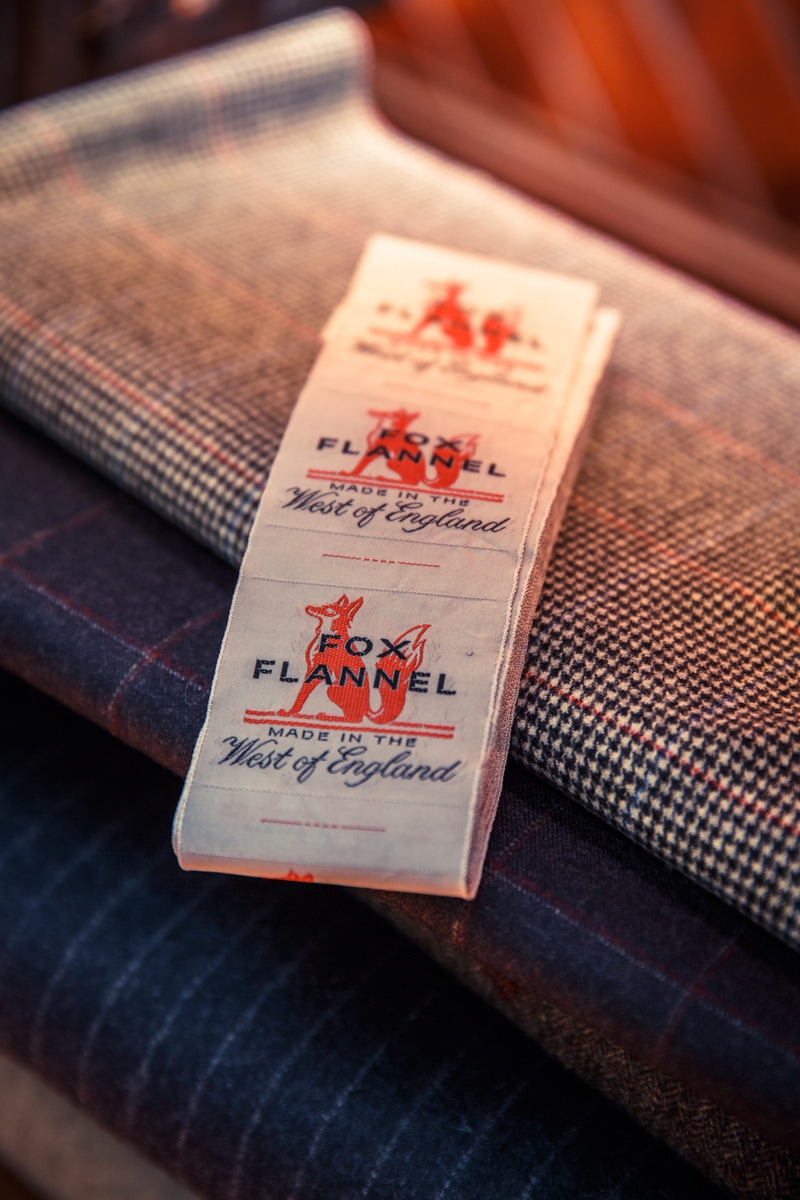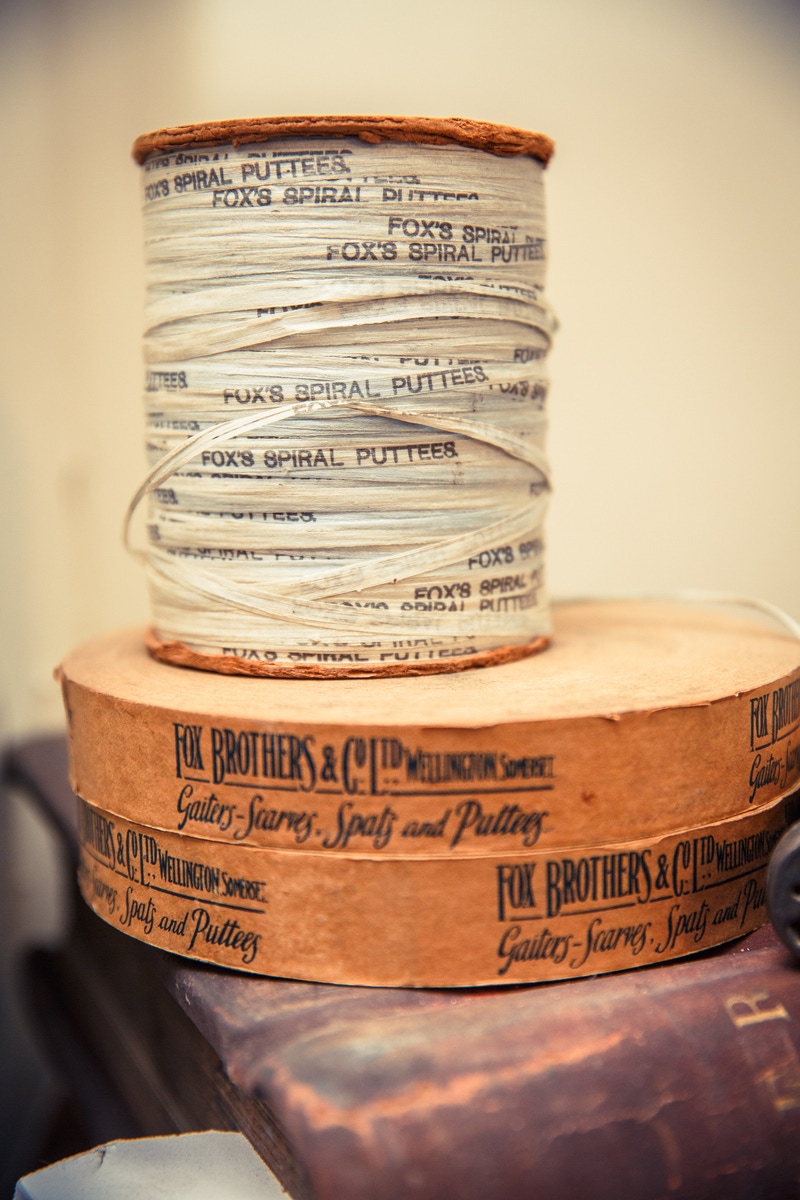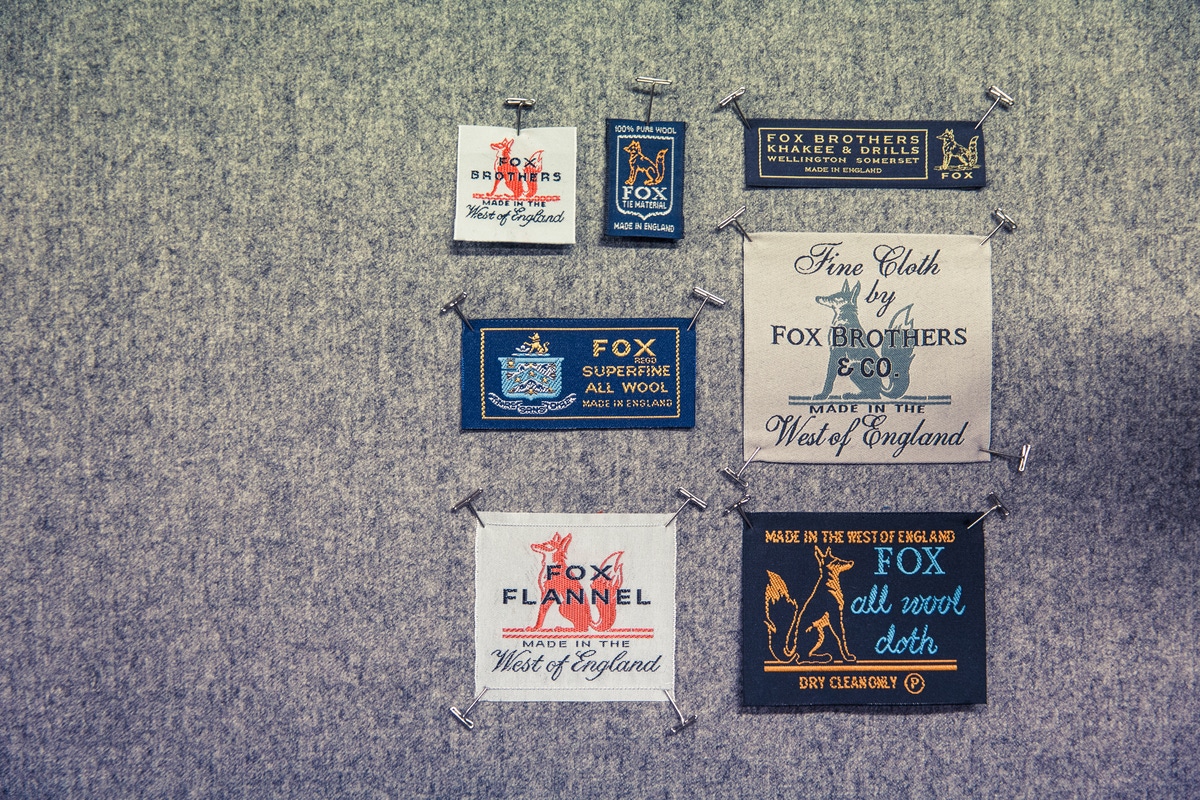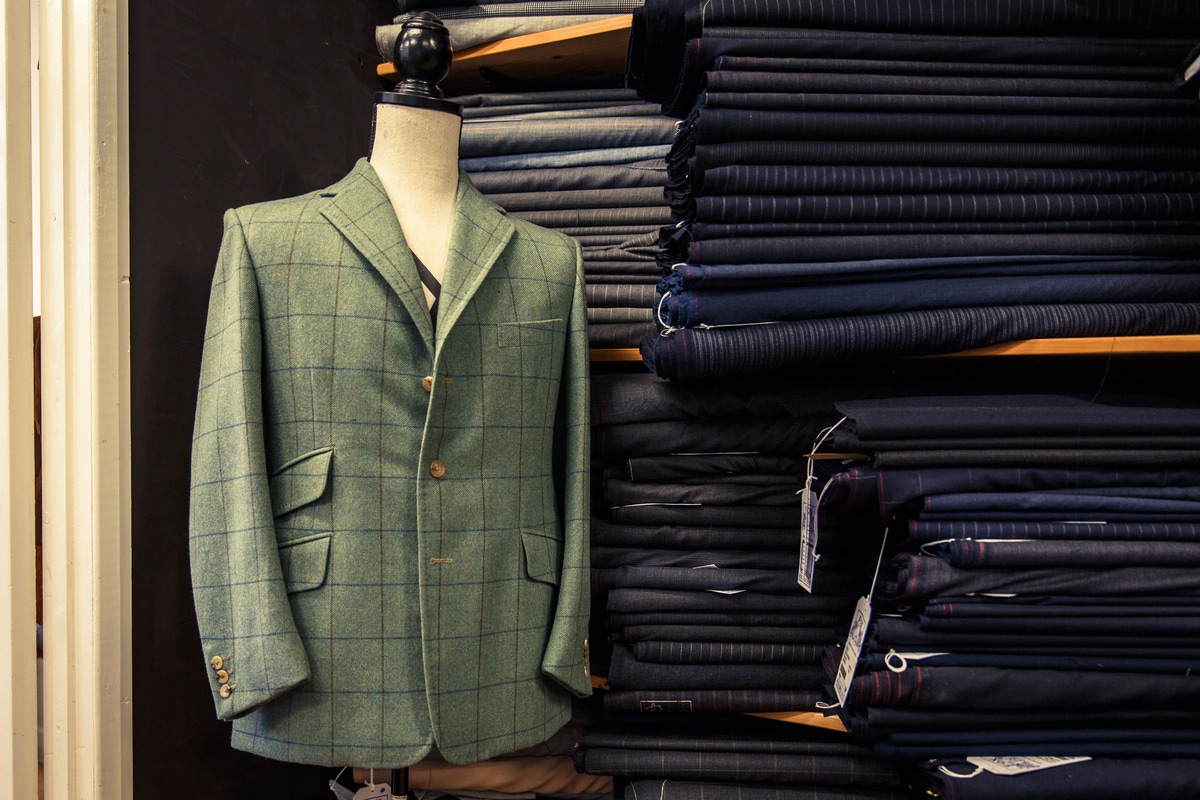 No wonder, because the handle of Fox Brothers flannel is unlike any other. True to it's heritage, it quite literally embodies the stiff upper lip of generations worth of British gentlemen of taste, it has a warmth, depth and density about it that other weavers of flannel can only dream of. Indeed, this unsurpassed solidity is something that Douglas has always refused to compromise on, such a unique signature of Fox Brothers cloth as it is. Indeed, everything that Fox Brothers does is informed by its phenomenal near-five hundred years worth of expertise in cloth manufacturing and the team at Fox are lucky to have one of the richest historical archives of any mill on the planet at their disposal. A recently unearthed manuscript dating from 1620 shows that the mill was trading under the name of Thomas Ware & Co during the English Civil War, whilst another reveals that the firm was rebranded as Fox Brothers & Co. in 1753. Furthermore, Douglas is currently custodian of dozens of huge archive books filled with perfectly preserved swatches - many over one hundred years old - the colours and patterns of which are quite remarkable. During my visit we took a peek inside the 'Autumn-Winter Season 1908-9' ledger and within beheld pages and pages of samples comprising everything from a dark teal or plum serge, to bold block stripes in navy and burgundy, forest green and brown box checks or even hot mustard and apricot flannel suitings to choose from, quite some source of inspiration. The recorded history of the mill aside, the cloths which Douglas creates today reflect this phenomenal archive beautifully and Fox Brothers' modern bunches are all heavily influenced by the fabrics that the company was producing in the 20s, 30s and 40s. Take for example, their exquisite London Lounge bunch, not for the feint hearted - which is a selection of 38 earthy, warming, hefty 18oz woollen flannels, all modern re-creations of art deco period archive cloths. Whether it is a soft char blue herringbone, chestnut or taupe chalkstripes, or even subtle blue-grey double-stripes - there are very few bunches available to the bespoke enthusiast today with such genuine complexity and reassuringly old-school character about them. Even so, one can't help but wonder whether it's a gamble producing such weighty, traditional cloths? Apparently not, as Douglas explains, 'It's not enough just to make this stuff, we have to make it right - in a way that reflects the mill's heritage and in a way which feels authentic. Just as cloths were starting to get lighter on the market, we thought 'sod it, we'll bring out an 18oz flannel bunch', and you know what, the reaction to it has been great'. This idiosyncrasy of approach epitomises the Fox Brothers of today, and goes some way to explain just why Fox create flannels which bring with them such unparalleled solidity and depth of tone and texture. Enter the mill's modern premises, just across the way from the archive and the old site, and you're greeted with the electrifying 'click-clack' sounds of the very same mechanical looms which the mill was using in the mid-1960s, a noise which its impossible not to relish as the rare soundtrack to skilled British manufacturing at its most traditional. The mill has six of these looms, and these weave the weft through the warp of the cloth, which will already have been formed on a large warping creel, as is conventional. Once woven, the cloth will be checked and mended if required, before it's dispatched off to a specialist finishing company, capable of lending Fox flannel its distinctive finish - the process for which I'm afraid must remain a closely guarded secret.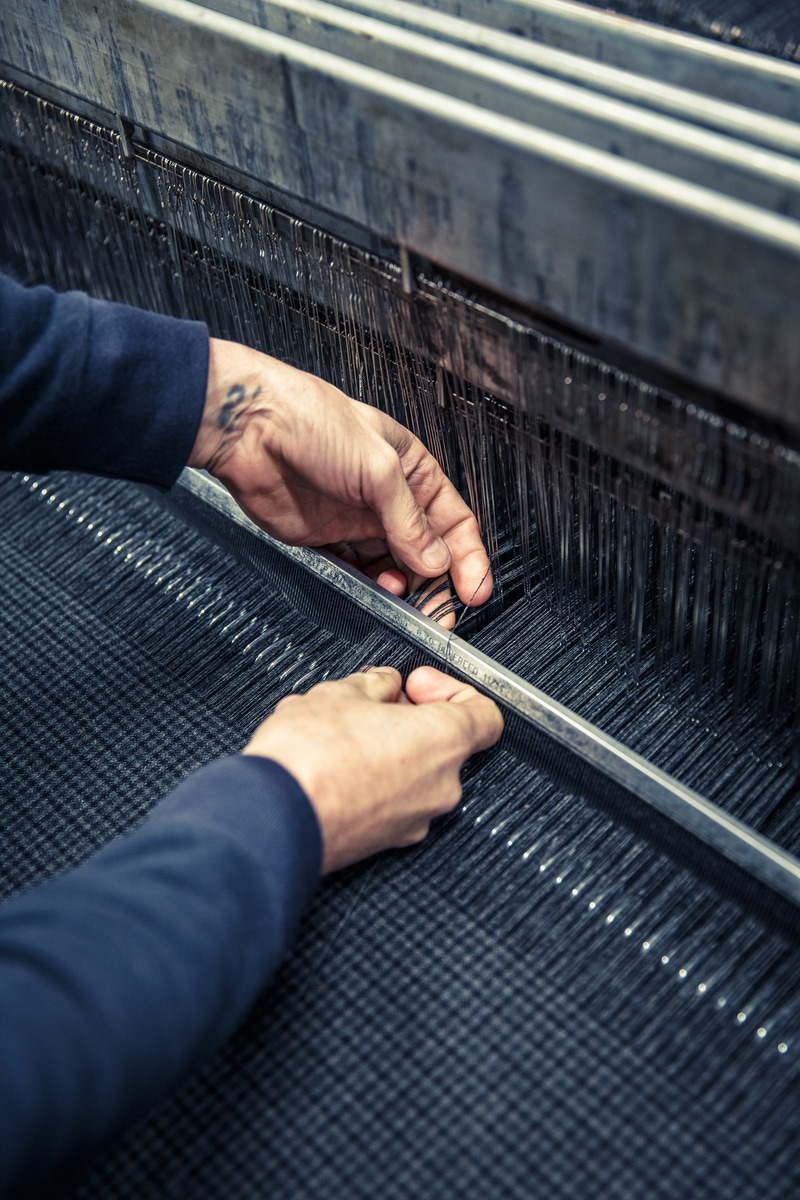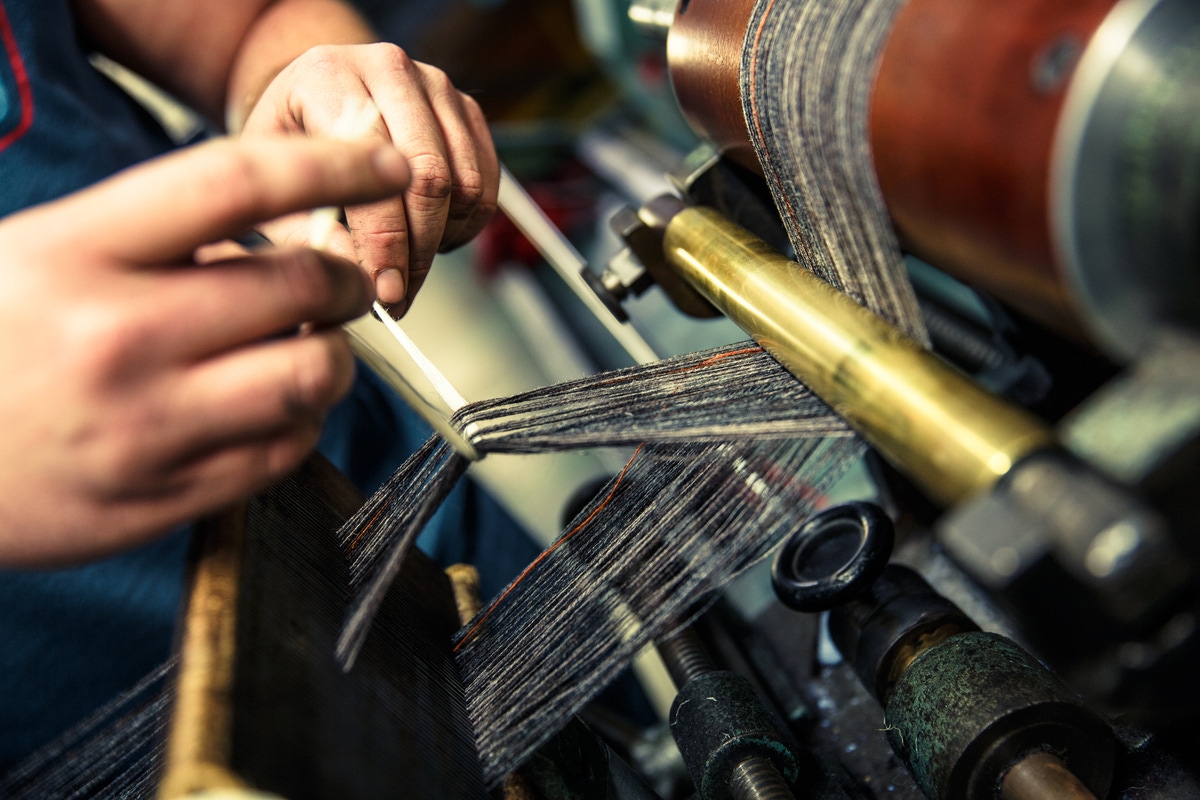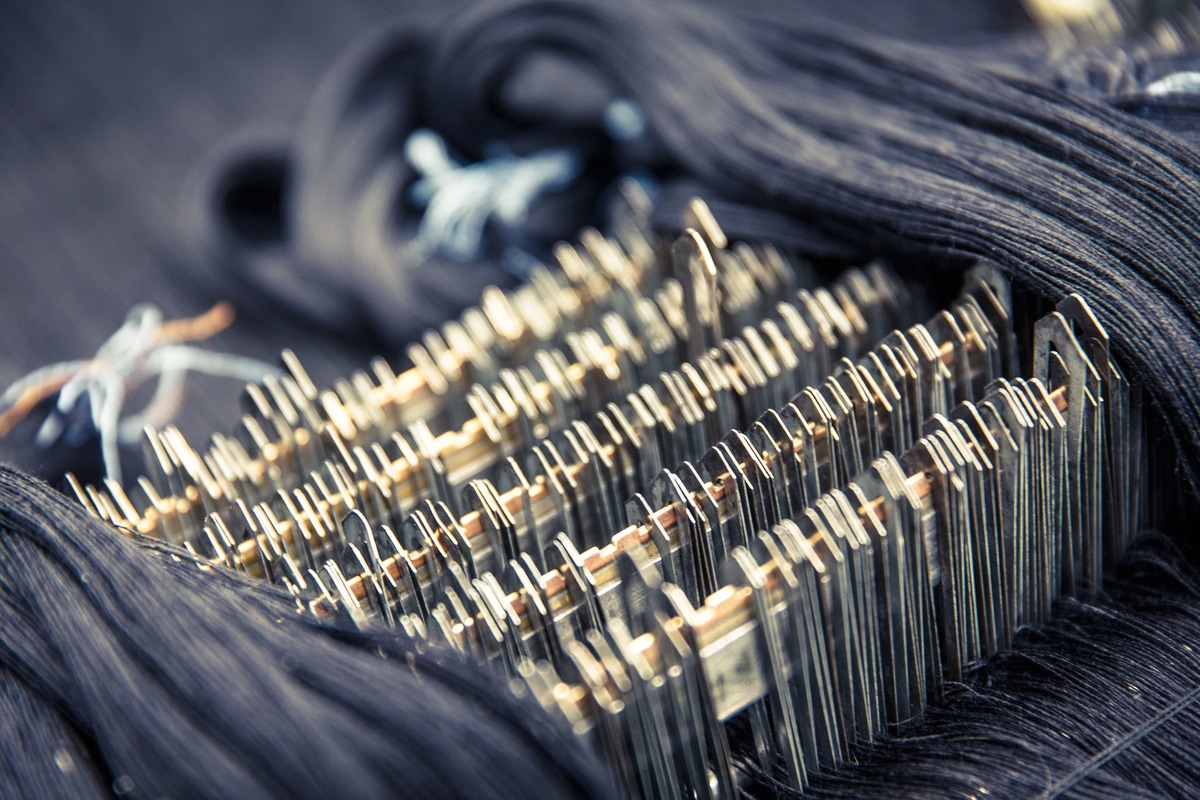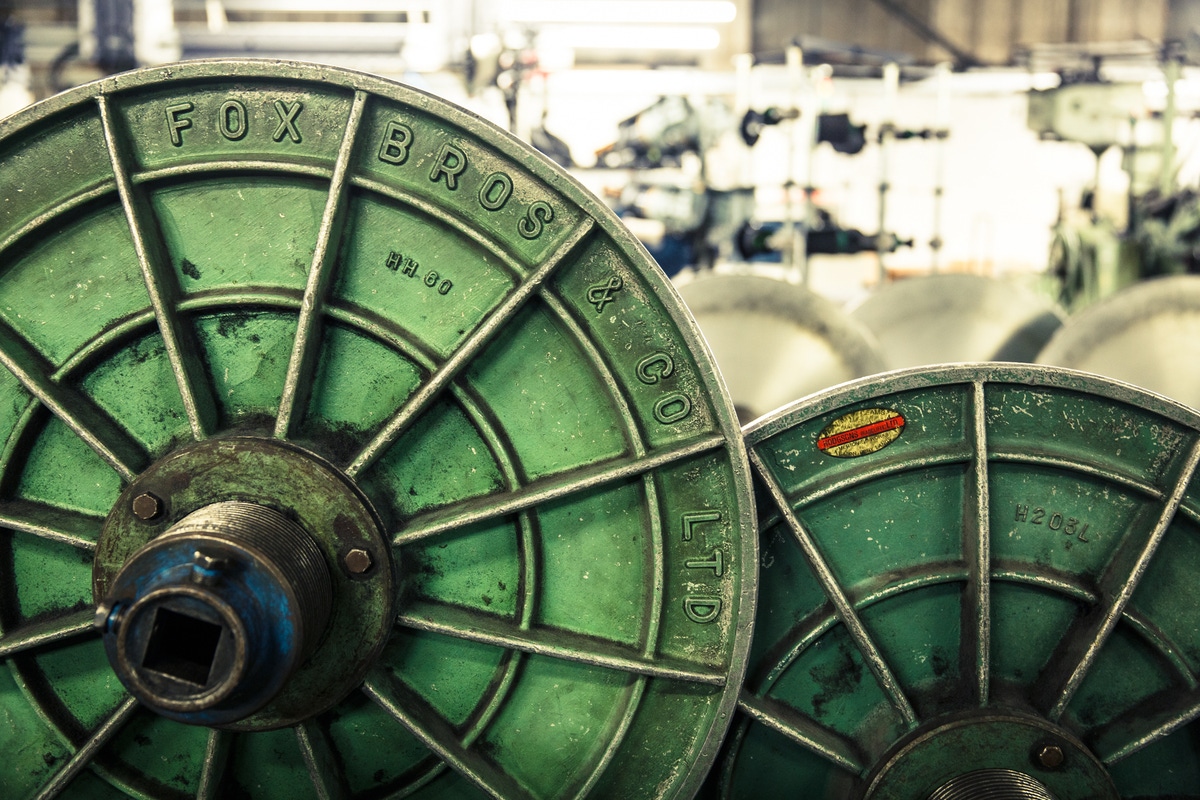 Rosemarie Boon is the Head of Design at Fox, and keeps a close eye on the factory floor. An absolutely delightful lieutenant to Douglas, she seems every part the impassioned, firm hand on the tiller. It was she who revealed to me the true secret of the Fox Flannel formula. 'We source all our yarns from Yorkshire, woven from English wool. We look for softness of character and richness of mélange, but also for depth and body in our yarns, so that the woven fabric will take our thorough milling process. 'When we design our flannels, we like to use threads which are formed from three or four different coloured yarns. When these are milled and finished that's what gives a Fox flannel its unique depth of colour. If a Fox fabric is produced from three or four different threads, that means that we can have dozens of colours in there.' Take some time to really flick through a Fox Brothers bunch and you begin to appreciate Rosemary's point; a classic grey flannel may reference five different shades of grey in its composition, but you'll also most likely spot some blue-greys, charcoal shades and even tan or yellow tones in there too. The same goes for the rich array of earthy brown stripes and checks which Fox Brothers offers. By contrast, when it comes to blues and navies, Fox prefers to achieve depth and purity of colour by using only one single coloured yarn throughout, when lends the fabric an unsurpassed lustre and depth of colour. Indeed, following this visit I became so taken with Fox, that as I sit here now, I write to you wearing my first Fox flannel suit; a classic navy 14oz chalkstripe, designed by the noble gentlemen at Chester Barrie in a 3x1 double-breasted model. The flannel's density, masculinity and old-school glamour are breathtaking. It begins life as quite a stiff, chalky cloth, but the fibres break down a little as the cloth is worn-in, and the whole suit has noticeably softened and settled over time, without losing any of its structure or poise. It's made for rather a miraculous transformation, and a remarkably different (dare I say refreshing) cloth to wear when compared with its softer, somewhat more fragile Italian counterparts. In short, I am a complete convert. There's a lot more that one could say about Fox, for example the plans that Douglas has to combine the rich tradition of the mill with a new, state-of-the-art research facility - the West of England Wool Centre, or the marvelous way in which the company has launched a sartorial British haberdasher called The Merchant Fox, which offers customers everything from Fox flannel dressing gowns, to the original white Fox cricket flannels or cotton Khakis. But for now, it suffices to note that Douglas is taking the firm from strength to strength; he's producing cloths that reflect their rich roots, with depth of character and colour and that wear beautifully. What is more, in a little over six years he's brought a Great British institution back from near extinction in fine style. For that, he must be applauded, and admired. Readers will have to forgive me whilst I quote Mr Churchill once more and say 'however beautiful the strategy, you should occasionally look at the results'. In Fox Brothers's case, it seems that the results are just as beautiful as the strategy.