Rake Commends: Sexton Appeal
The Rake's Editorial Assistant discusses his latest commission from master tailors Edward Sexton.
My favourite suit happens to be my latest acquisition: a three-piece whipcord cocktail suit from the esteemed house of Edward Sexton, luxurious Knightsbridge tailors
par excellence
. Shall we start by addressing the elephant in the room? Your eyes do not deceive you: the cloth is very much brown in colour. I like to think of it as dark chocolate with milk chocolate highlights. More precisely, its a two-tone super 110s 12oz whipcord from the Holland & Sherry 'Dakota Plains' bunch. This might not seem the obvious choice for a favourite suit, but that's precisely why I love it so. In tailoring terms, chocolate brown is a warm, rich and surprisingly versatile colour; dark brown suits make a statement in that they're unusual, but they're also rather understated, so they offer the wearer the opportunity to stand out from the crowd in a distinguished, subtle fashion. The cloth itself is a clever blend of old-school glamour and functionality - although whipcord is a deeply traditional choice of hard-wearing worsted, Holland & Sherry finish theirs with a lovely glossy sheen, which gives it a dressy edge. This is the second suit I've had from Edward Sexton, and I have to say, as a tailoring fanatic, I've seldom had a more rewarding experience with a tailor. For starters, Sexton's house style is legendary. Highly architectural, the look revolves around a long coat that lengthens the figure with a high hourglass waist. This is complimented by strong, masculine shoulders and a heavily expressed chest, whilst trousers are cut close in the hip and fork. Essentially, it is tailoring as I like it best: generous, structured and with plenty of shape. Furthermore, I prefer lapels cut with a full belly, and so does Edward, which is handy. To share your tailor's tastes is hugely important. There's no point going to a tailor if you don't dig his house style - all tailors will, of course, happily adapt their style to suit you, but if you don't trust in their discretion or the cut that they have pioneered for decades, you're with the wrong man. [content_block id=523 slug=sexton-appeal]
Dominic Sebag-Montefiore, the house's Creative Director, cut this for me, and we worked together to design a suit that references the thirties without feeling antiquated. I always try to channel a little Jazz Age styling in my dress - I love the old-school glamour of the era and the sudden burst of self-expression found in the tailoring of the 1920s and thirties, so a coat and double-breasted waistcoat, both with lapels as broad and brash as we dared, was a must. Turn-back cuffs on the coat and twin forward-facing trouser pleats were also mandatory additions. Single-button closure and Sexton's deft, lean cut keep the suit contemporary, as does the reasonably high gorge on the coat's lapels and its deep twin vents.
Believe it or not, this is not a pureblooded bespoke suit. It's what Edward Sexton humbly refer to as 'made-to-measure', but please be reassured - Sexton's made-to-measure service is extraordinary, and I have to say that in my experience the product is superior to a lot of entry-level bespoke suits made elsewhere. The quality of construction, fit and finish are flawless. If, like myself, you're a younger guy who's keen to invest in some superior tailoring but can't afford full-on bespoke prices, this could be for you.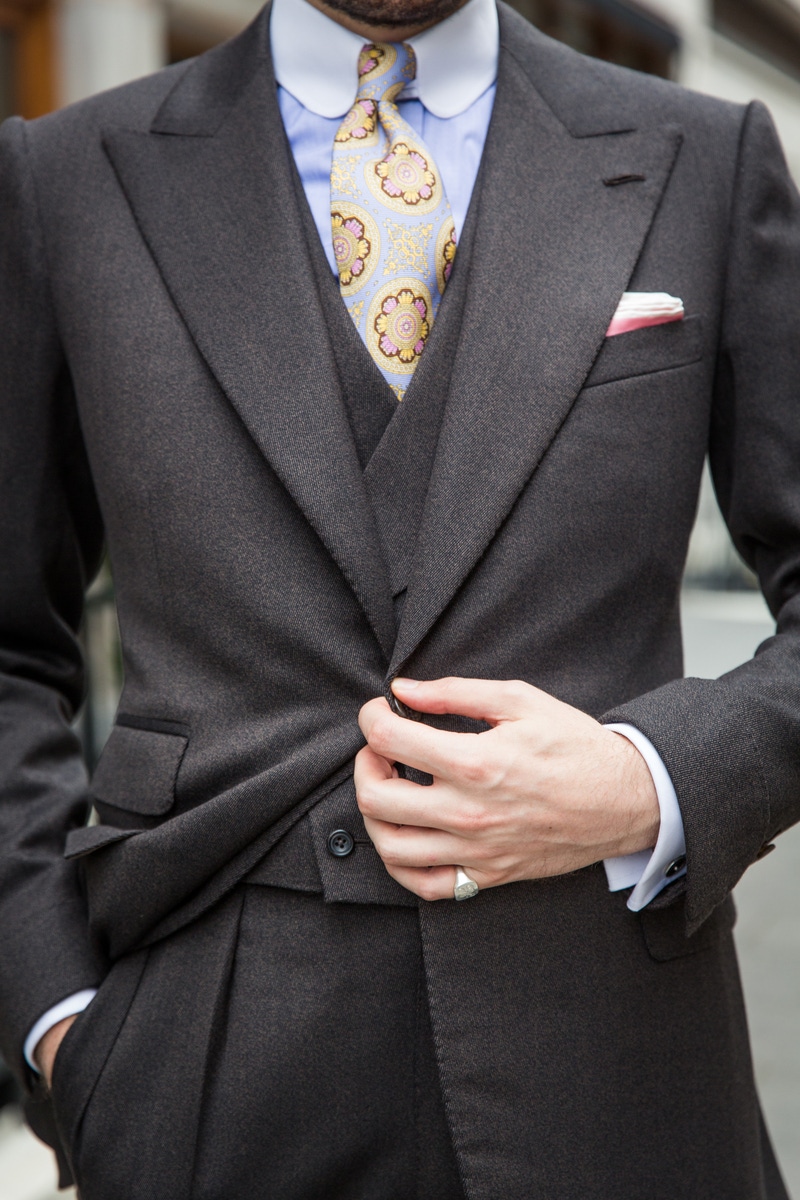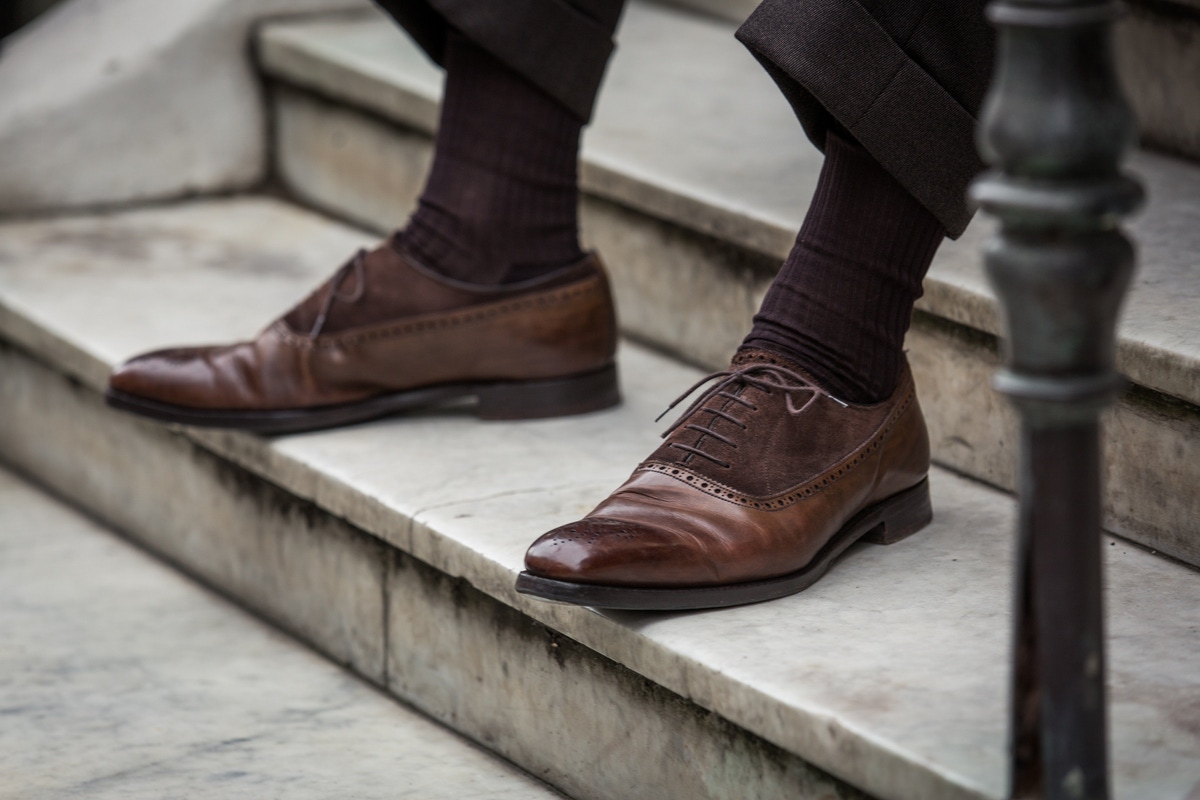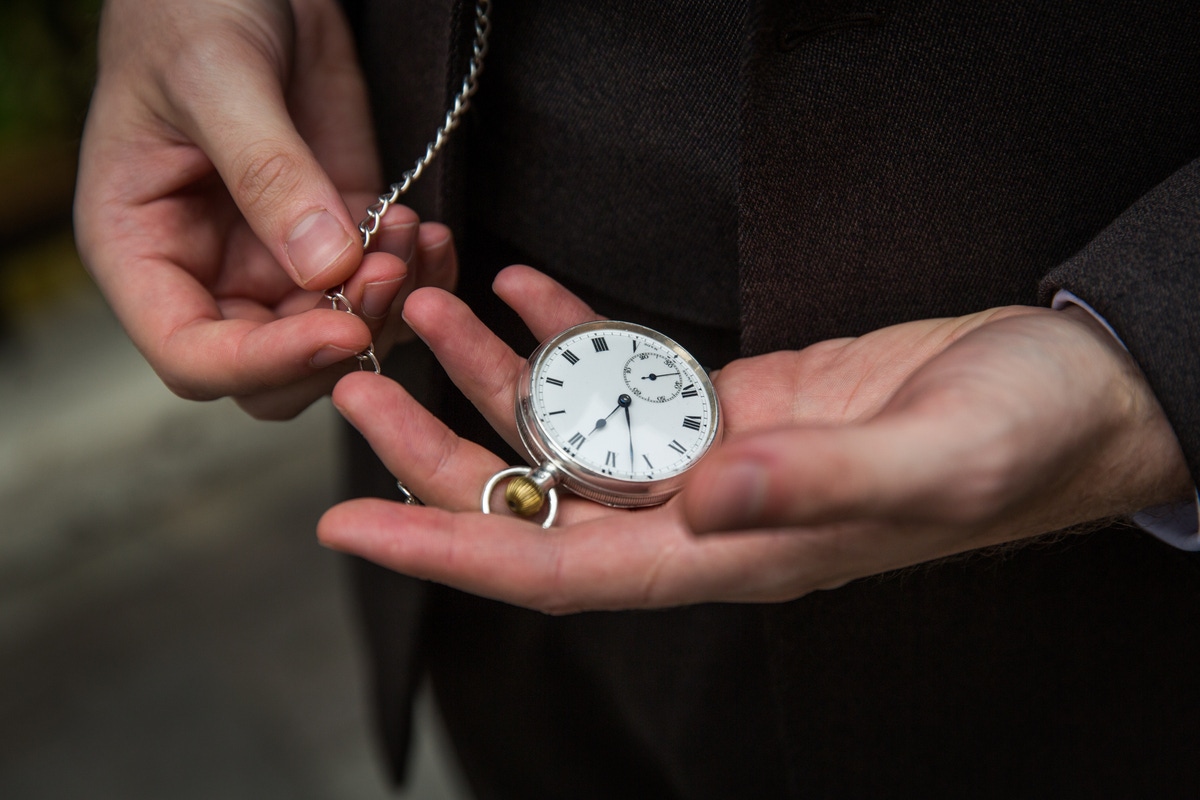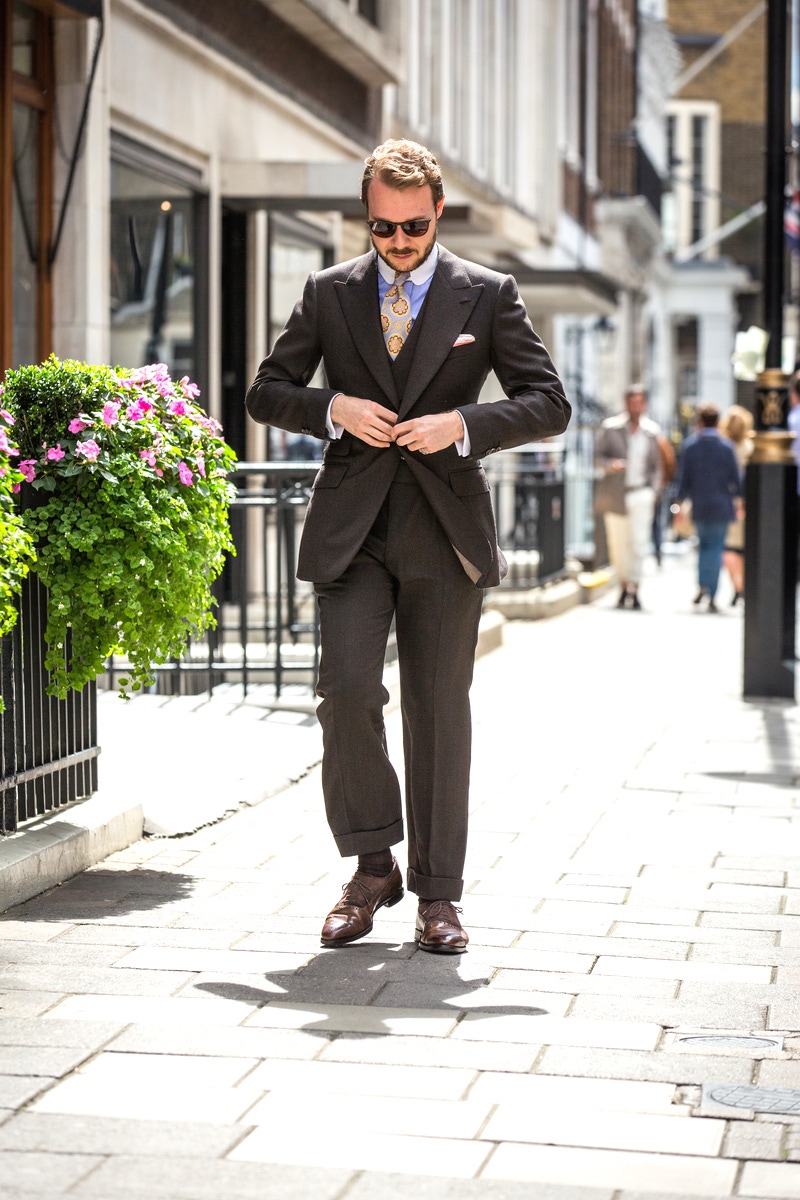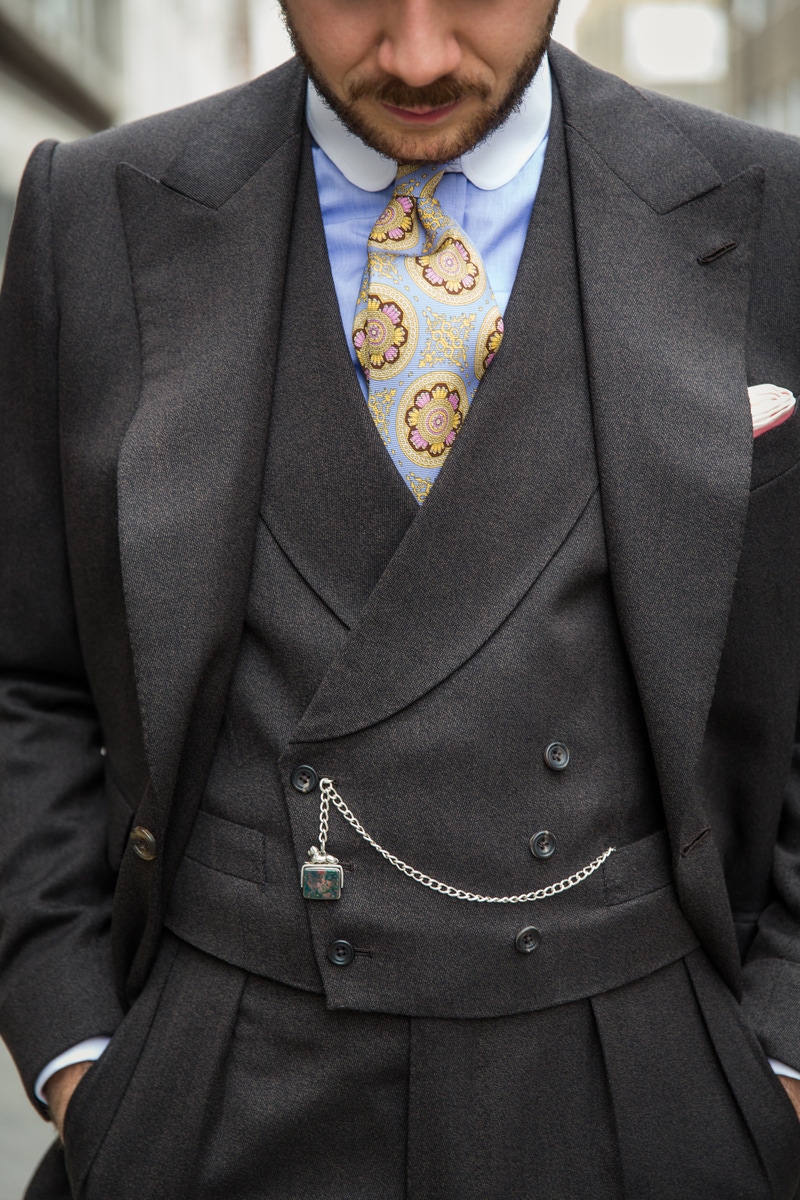 Photography by Piers Cunliffe.