Red Rabbit: Old Money In New Mexico
Taking inspiration from pre-1955 jewellery from America's south-western states, Red Rabbit's offering of rugged and imperfectly perfect accessories will add another dimension to your ensemble.
One of the great things about working for The Rake is the diverse range of brands and artisans we're able to wax lyrical about. No matter how established or little-known, if a brand or artisan fits The Rake's criteria, they're worthy of being showcased in our pages. One such brand is Red Rabbit Trading Company, an artisanal jewellery maker from Albuquerque, New Mexico, that takes inspiration from pre-1955 south-western jewellery.
"I essentially started out in my grandparent's garage and through research of different techniques, I came upon some south-western jewellery," Mike French, founder of Red Rabbit, tells me over coffee in London a week after our first meeting at Pitti Uomo. He continues, "Initially, I didn't like it because, as for the most part, all I could see was that 1960s and 1970s stuff which had this hippy and bohemian vibe. I couldn't get into it until I started to find the really early stuff that was pre-1955. It's a lot more archaic and primitive with heavy, masculine imagery with great cuts of stones. So, I followed it down the rabbit hole under the same idea of, 'Well, if I can't afford to buy jewellery that's 120-years-old, I might as well make my own.'" It's a very niche line of work, and Mike reckons that there are less than 10 people in the world who produce accessories, such as bracelets, money clips, pendants, rings and tie bars, in a similar, labour intensive fashion to him.
The industry for this style of jewellery came to fruition following the opening up of the south-western states with the advent of the American railroad, in the early 20th century. "It was very much the new frontier," he says. "Everyone from the east coast who wanted to see the Grand Canyon and the Native Americans had to travel there via railroad. They probably had a bit of money on them, so anything the locals could capitalise on to make a buck from the tourists, they made in silver." Roll forward 50 plus years, and south-western-inspired jewellery has never been more en vogue, favoured due to its rugged, imperfectly perfect nature.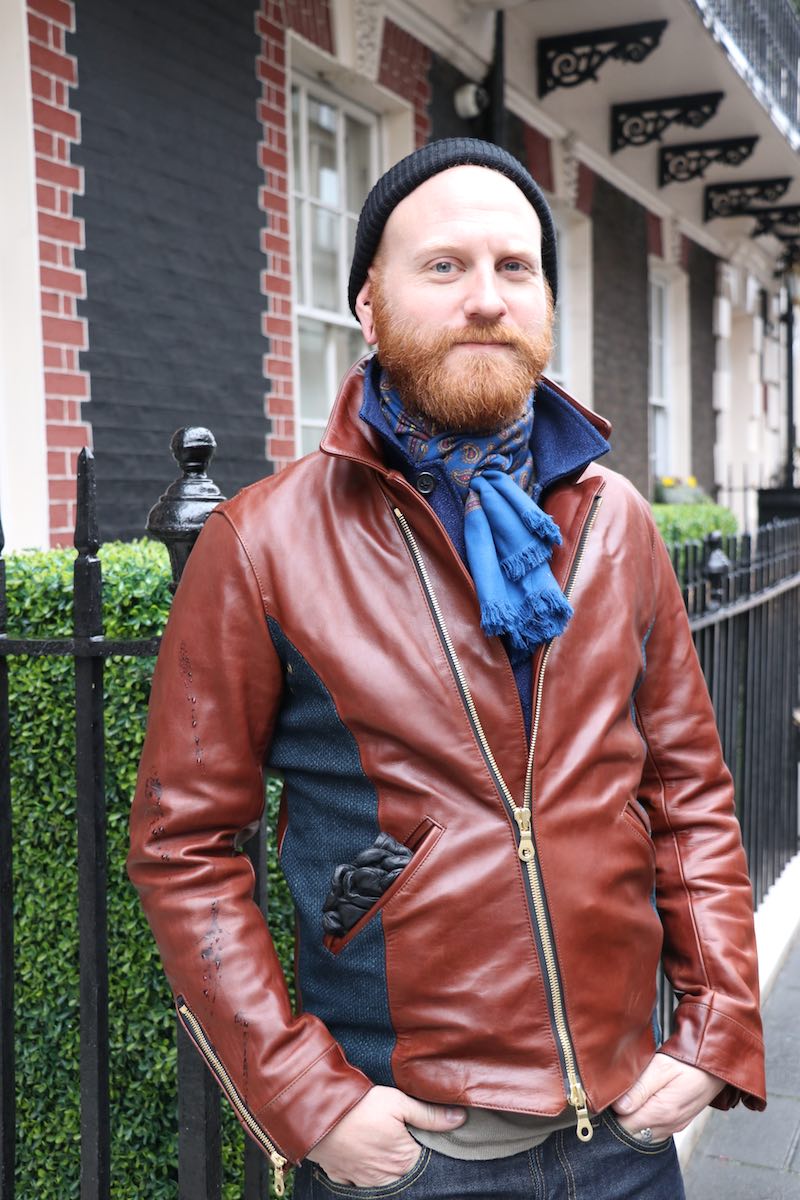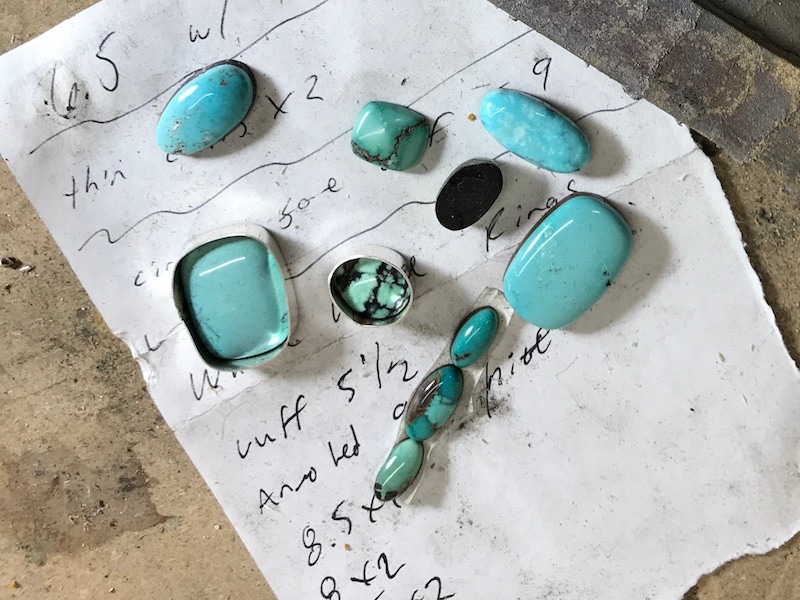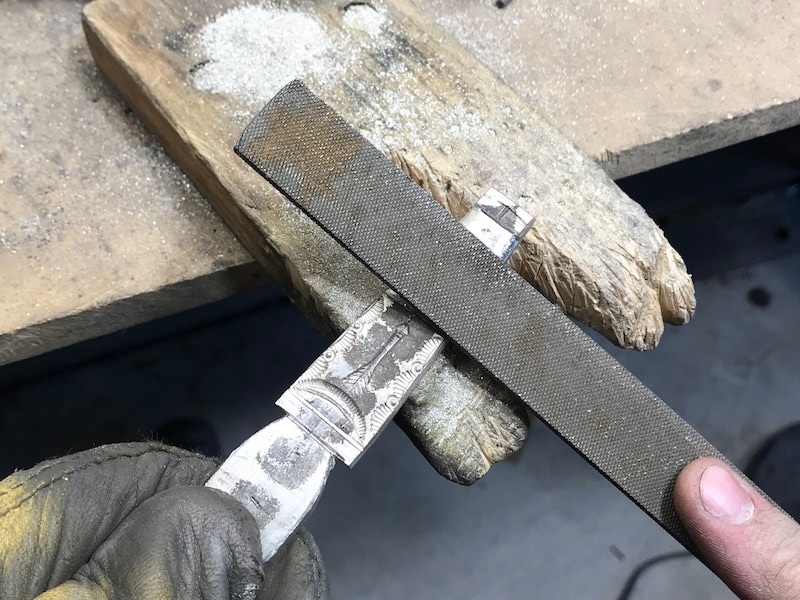 Unsurprisingly, the process is incredibly laborious, and in addition to the costs of the raw materials — coin silver and turquoise — it's an investment. "Everything I do now is how they did it 150 years ago," Mike says. "They did it in the middle of the desert and weren't able to go to the store and buy pre-cut silver, so they had to take what they had and put it into the shape that they needed and work from there." Mike takes coin silver, which has a silver content of 90 per cent, and melts it down using a process called tufa casting. He then pours the molten metal into a two-piece chalky rock form that's had a negative print carved in on both sides. He describes the process as "pretty archaic" and if he makes a mistake, he'll simply melt it down and try again.
Once the silver inside the form has set, Mike gets to work using hand-held tools and chops and files away at the design, imprinting the various markings that are befitting of his inspiration at the time. To obtain the stones, Mike reverts back to the "pioneering hustle", meaning he makes jewellery and trades it with stone merchants who operate at trading posts, which have been in constant operation for close to 100 years.
The south-western states of America are known for turquoise mines, although most have since been mined out, and each mine produces strains of turquoise. "One of the false rumours is that turquoise is sky blue, but different mines have different characteristics. Some will have blue specs, some will have black, red and so on. Just because it isn't blue, doesn't mean it's not turquoise." It's their complex chemical makeup, developed over thousands of years, that makes the semi-precious stone so endearing and attractive. Mike then inlays the stones into the silver design, gives them some tender loving care and the pieces are ready to adorn a wrist, wad of cash, tie, neck or the button-hole on a lapel.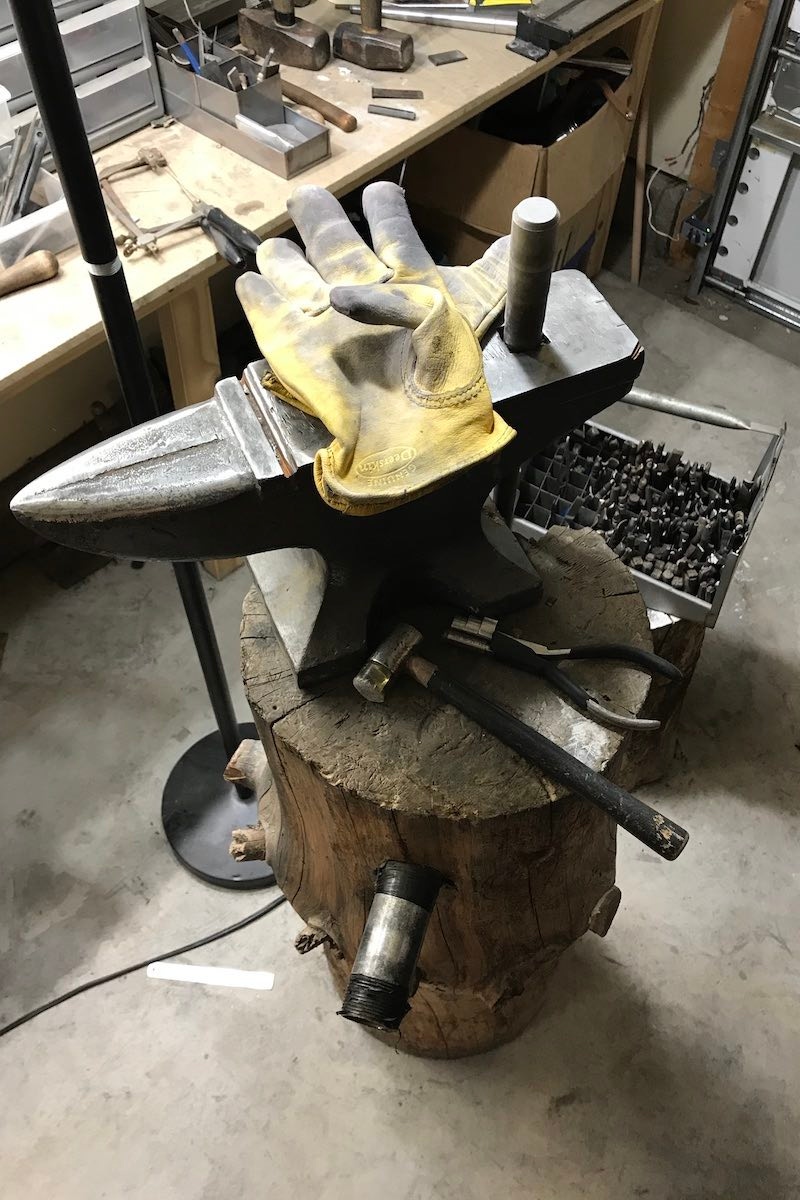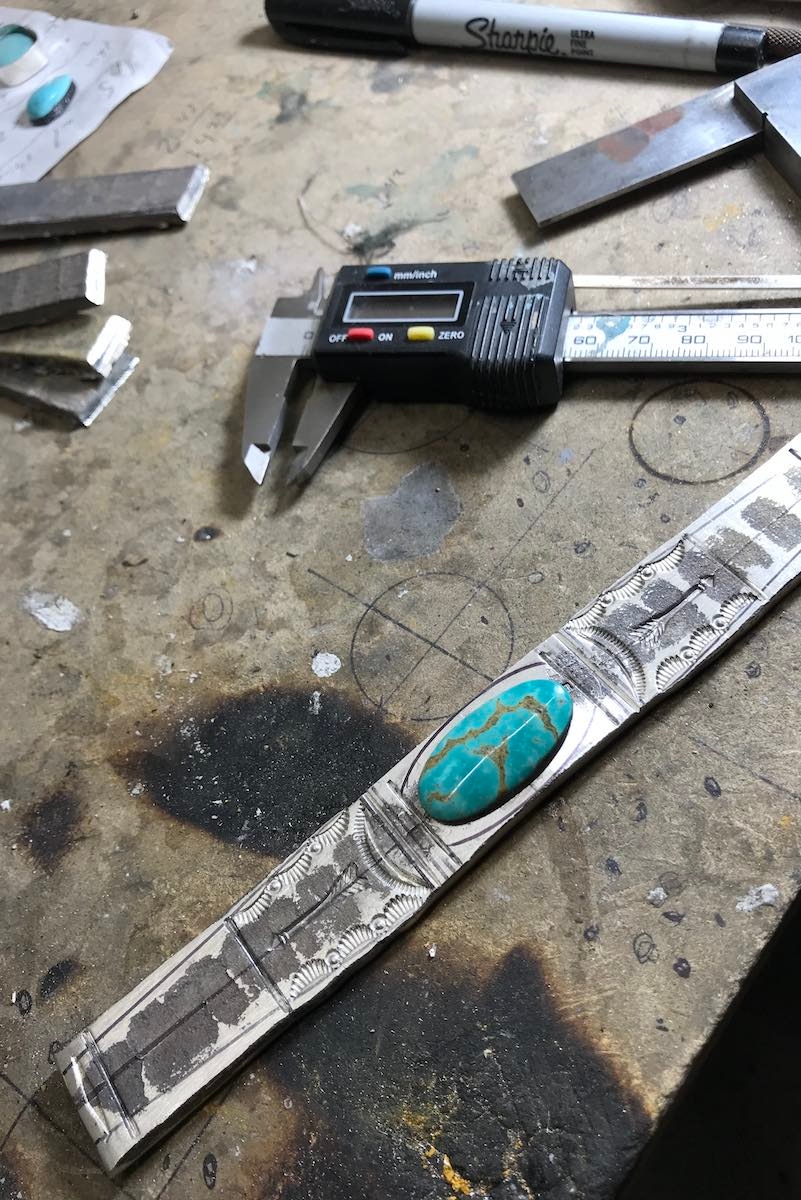 While the majority of pre-1955 south-western jewellery was produced to make a quick buck off tourists, today it's found a rightful place in the armouries of discerning men with a penchant for authenticity and vintage-style. One such champion is Alessandro Squarzi who is, in my opinion, the best-dressed man alive, as he's able to meld bespoke tailoring with vintage military and streetwear in such a profound way. Nathaniel Asseraf, who in my opinion is the best-dressed man of my generation, is also partial to this niche genre of jewellery and is often seen wearing bracelets, rings and pendants. "I like the roughness of south-western jewellery," he explains. When it comes to styling, Nathaniel strongly believes that less is more. "I'd wear it with casual wear, like a separate blazer and trousers. You can wear it with a suit, but I think it would make it look less formal."
One of the most attractive qualities of Mike's craft is that it doesn't reside in a space that has formal limitations. This gives the pieces a rugged and heroic sensibility, and it's the aforementioned imperfections that make it so much cooler than other jewellery on the market. This is due not only to its collective heritage, but the winning combination of the subtle hue of the stone with silver, and its continuous referencing of culture and society.