How Richard James Lit Up Savile Row
When Richard James first opened on Savile Row, it caused an uproar. Now 25 years later, the tailoring house has truly cemented its place on the hallowed street.
Hate is a strong word. But that's what Richard James felt when he first opened his tailoring business on Savile Row, a little over 25 years ago. "We were hated," the tailor has put in, not mincing words. But then disruptors - and especially those in cosy, rather unchanging worlds - usually get a poor reception. Here, after all, was a tailor ready to get contemporary with colour, pattern and a signature long and lean silhouette, to have catwalk shows and to dress brightly-lit shop windows that you could actually see through, to - gasp - open at the weekends.
Here, in other words, was a tailor keen to operate as a modern retail brand on a street that was, as he put it at the time, "dying a death". He wanted to respect Savile Row, but also to make it "sexy". 'Fashion' might have been another of his dirty words. Or 'youthfulness' - of the kind that Savile Row had captured, if fleetingly, during the swinging sixties.
No wonder, as Welsh & Jefferies said, what the likes of James and other "parasites" was doing was all "image and marketing". And, yes, James' first job was selling candy floss on Barry Island beach - so hawking his wares came naturally. But what James did, with his business partner Sean Dixon, was more than that. It was about changing attitudes, shifting away from Savile Row's reputation as a stuffy, somewhat intimidating place - only for those in the know, of a particular income and, preferably, class - full of people ready to dress you as they saw fit, which was largely with at least one eye on the past.
"Bespoke is all about you, not a designer telling you what to do," James - the inaugural winner of the British Fashion Council's Bespoke Designer of the Year award - has noted. "[Other establishments will] make you a beautiful suit - but it will be the suit of his particular establishment."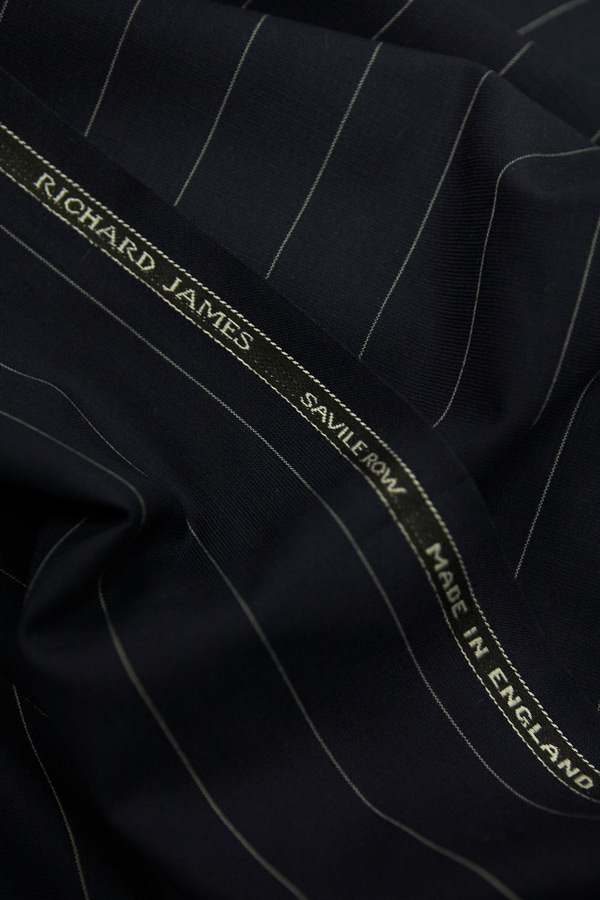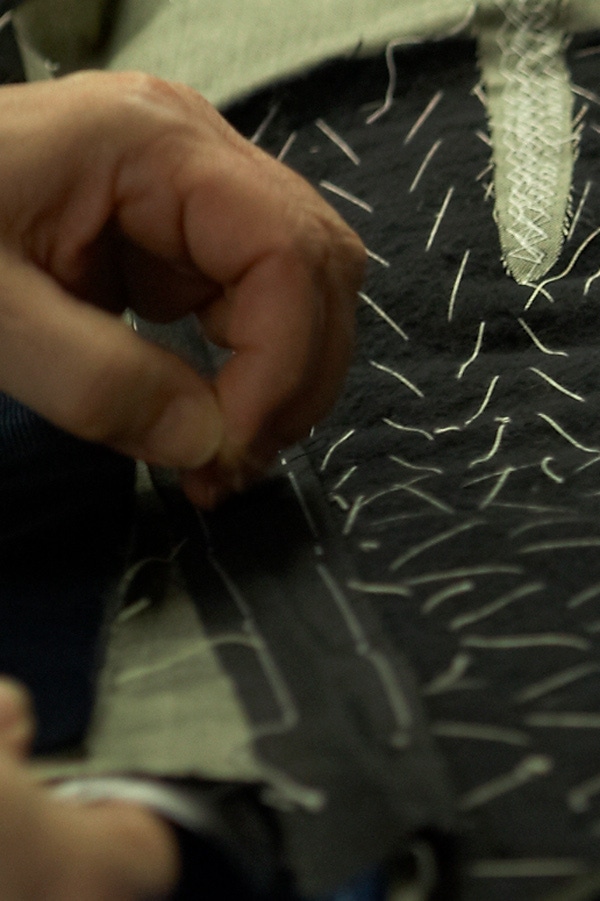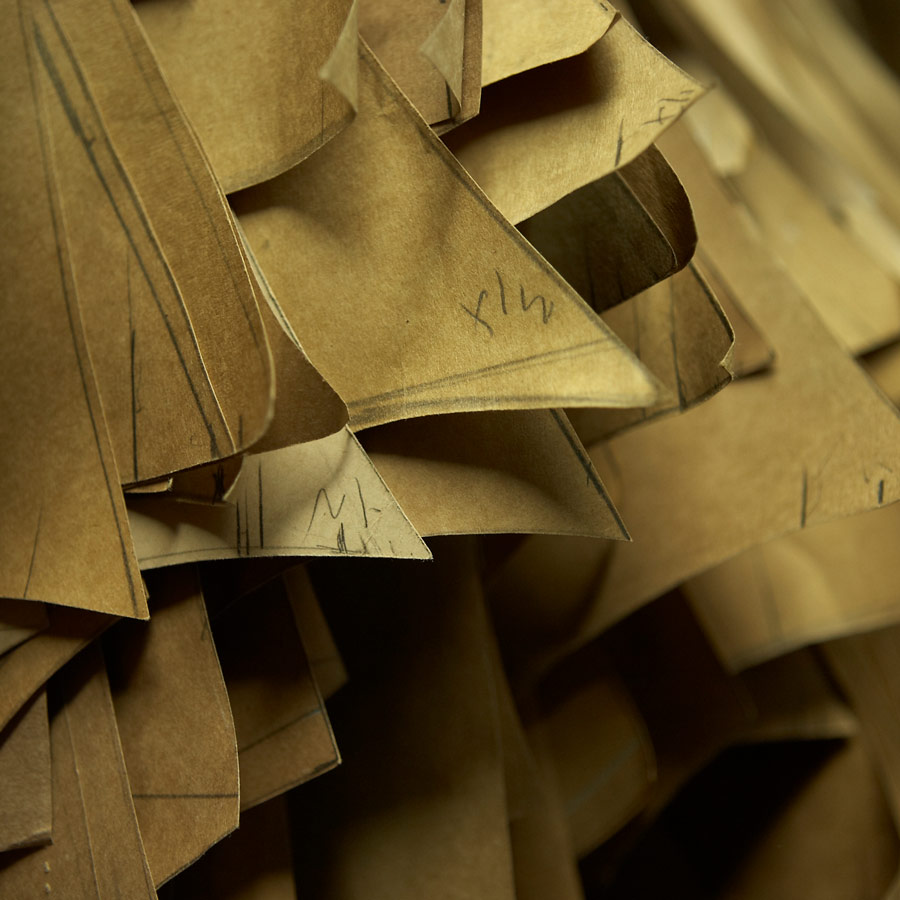 This all sounds so historical now. Savile Row and its environs has since been overhauled repeatedly by what could be called a second wave of British tailoring - the likes of Thom Sweeney, Tony Lutwyche, Steven Hitchcock and Spencer Hart have contributed to the gene pool in a way that makes English tailoring more dynamic; something more than what has long been offered by those impressive firms with order books dating back to the 19th century; something for those who aren't landowners, City types or of a military bearing. But it's hard to express, to anyone too young to have been paying attention at the time, how the first wave - James, with Ozwald Boateng and Timothy Everest - really broke the mould, and created one that has been used by even many of the Row's oldest names since.
Imagine the reaction when a Richard James cinema ad – yes, an actual tailor actually advertising – appeared to show a man throwing himself from the top of a building, albeit in a fetching suit; or when Robert de Niro and Dustin Hoffman appeared on the cover of a magazine in Richard James suits - both in a camo fabric; when James moved to the largest premises on Savile Row, received the BFC's Menswear Designer of the Year award or, irony of ironies, became a founding member of the Savile Row Bespoke Association, created to promote and protect Savile Row traditions. And just imagine the reaction when Richard James had the sense of humour/money-mindedness to collaborate on a project with, of all things, SpongeBob SquarePants. Yes, just what was that about?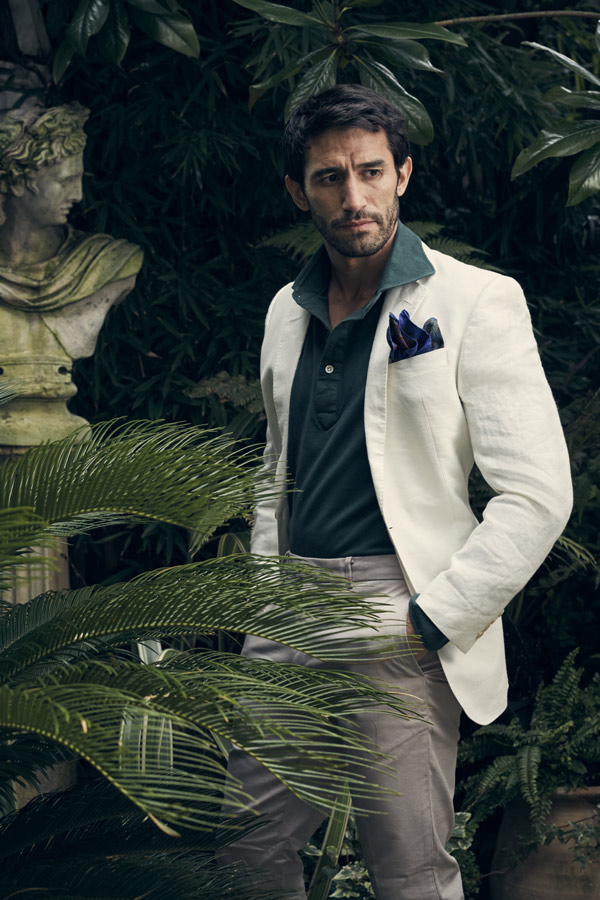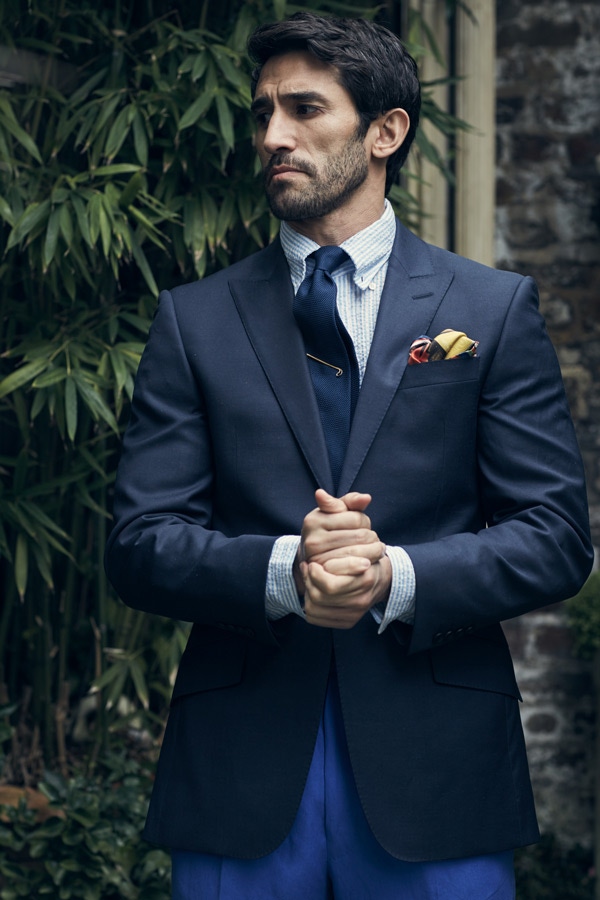 Well, he did have an art school background which, like many an aspiring artist, didn't actually lead to making art; rather it led to his first proper job, working in the seminal London fashion store Brown's. But that eye for visuals, for story-telling, has clearly lasted, all the way to Richard James, the company, effectively becoming part of the establishment it once sought to re-invigorate. After all, earlier this year Richard James, the businessman, received the Order of the British Empire for services to the menswear industry.
Perhaps, in a way, James found himself close to the establishment from the very start. While any of Savile Row's tailors can reel off a list of the great and good – or at least the famous – among their clientele, one of James' first, and most loyal of bespoke customers was Viscount Linley, Princess Margaret's son, so about as establishment as it gets. But then rumour has it that Linley did have his suits measured up while sat astride a motorcycle, all the better for it to fit while riding. It's a powerful mental image – and as neat a summation of the Richard James story as one might hope for.