Call The Sweeney, Thom Sweeney
Thom Sweeney, it seems, is the name on every well dressed man's lips at the moment. A thoroughly contemporary British bespoke house with a refreshingly open-minded approach to their work, the Sweeney boys are ones to watch right now.
Walking into a Thom Sweeney shop, whether it be for a bespoke commission or a spot of ready-to-wear retail therapy, feels rather like a cross between entering into the coolest underground jazz lounge you've ever been to and a private members club who's intake consists exclusively of fashionable men who know how to layer properly. I say this because each shop is permanently filled with a cabal of dynamic, sharp-suited guys, all of whom are thoroughly well versed in the vagaries of contemporary tailored menswear. Whether it be the proprietors, Thom Whiddett and Luke Sweeney, Head Cutter Eithan Sweet, Head Coatmaker Julio Mompo or the talented front of house teams in both the house's London shops, one senses instantly that they are entering into a realm staffed by those who truly practise what they preach.
It is in the house's bespoke shop however, where this unique brand of contemporary British tailoring feels most beguiling. Having rung the bell and been shown in, one is greeted by a drinks cabinet (always a winner), with sophisticated fitting rooms, guarded by immaculately appointed mannequins off to the right. Walk through into the front of house proper and one is sat with a coffee or tipple at a light wooden table to discuss his commission and flick through swatches at leisure. Through an archway beyond is Mr Sweet's cutting bench, lined with bolts of cloth and with patterns askew. This vision of the immaculately tailored craftsman at work is the final assurance one needs to confirm that he's arrived at the right place and that he's in for the real bespoke deal.
But just what is said deal? What makes the Thom Sweeney suit such a coveted commission? Well, the attitude which informs its contemporary, comfortable design and construction for starters. Sweeney explains, "we've got our house cut, but we're open minded, its not our way or the highway. We come from a British tailor, but we enjoy mixing styles. One of our first clients worked round the back of Savile Row, but went to Italy to have his suits made. When he came to us, we asked him why and he said he didn't like the military looking cut of a lot of Savile Row houses, so we worked with him on a softer style with some Italian influences which met him in the middle." This combination of an inherently flexible, soft house style and an open-minded attitude has been key to the Thom Sweeney look ever since. As Head Cutter Eithan explains: "we have our own house style, but at the end of the day it's crucial as a bespoke tailor to be able to offer a service to anyone who wants to come in. To be able to discuss with your client what he wants, instead of telling him, is so important."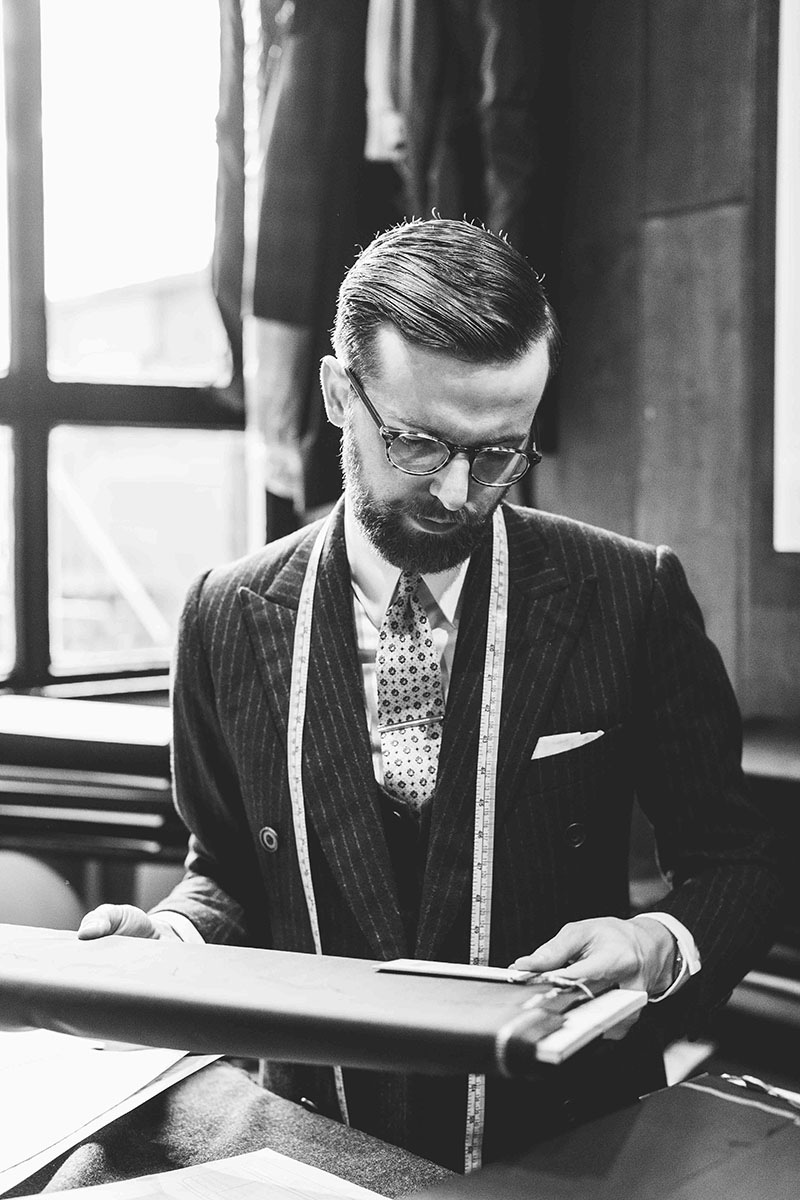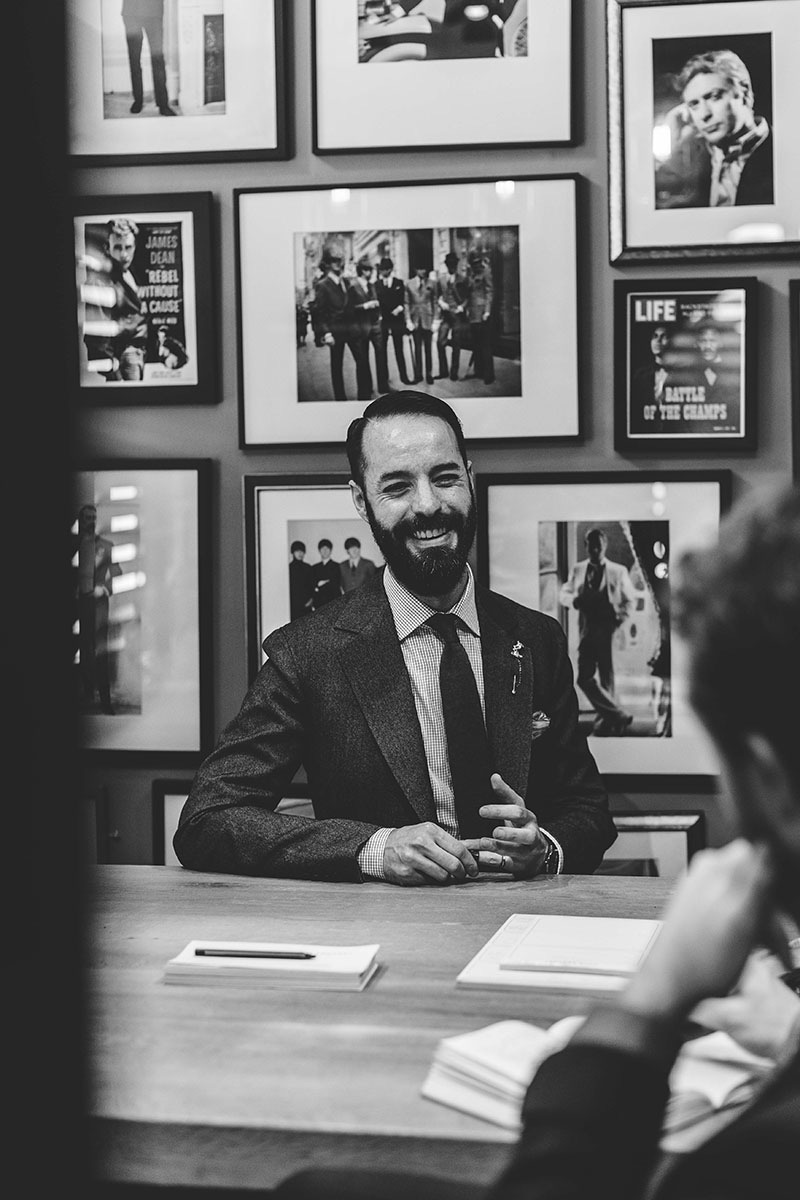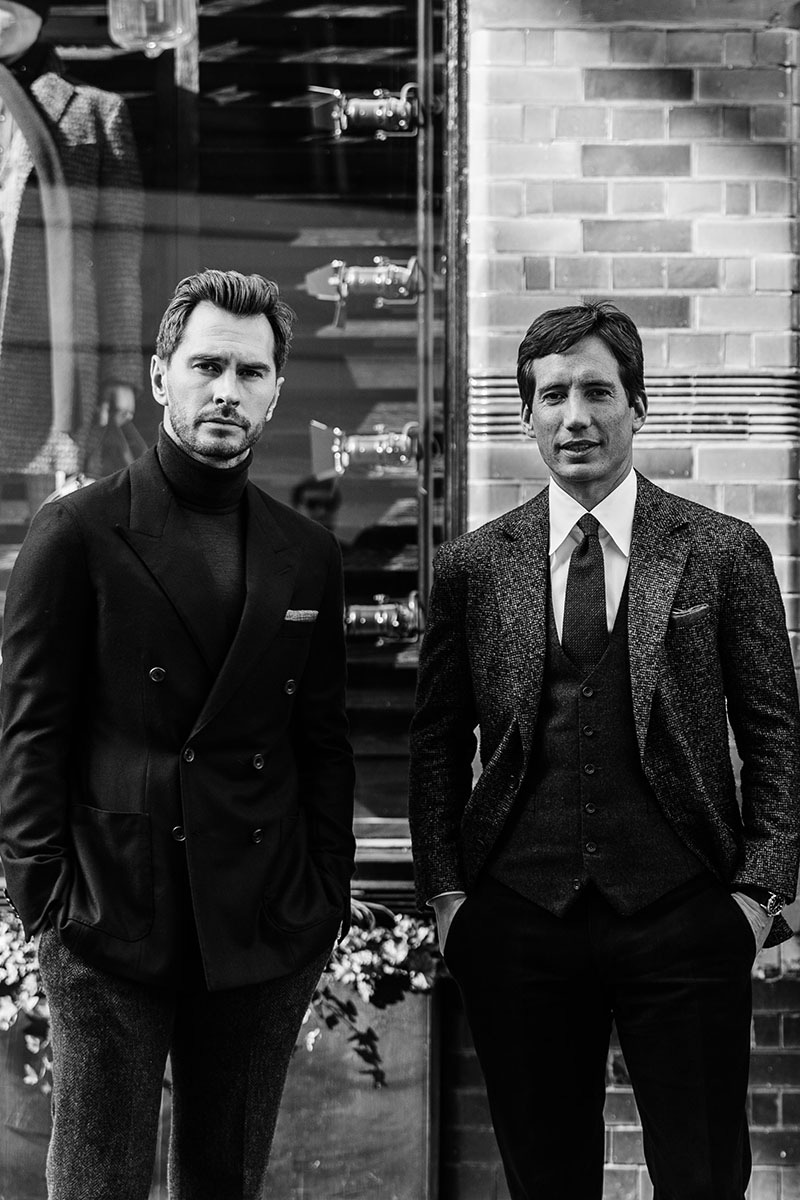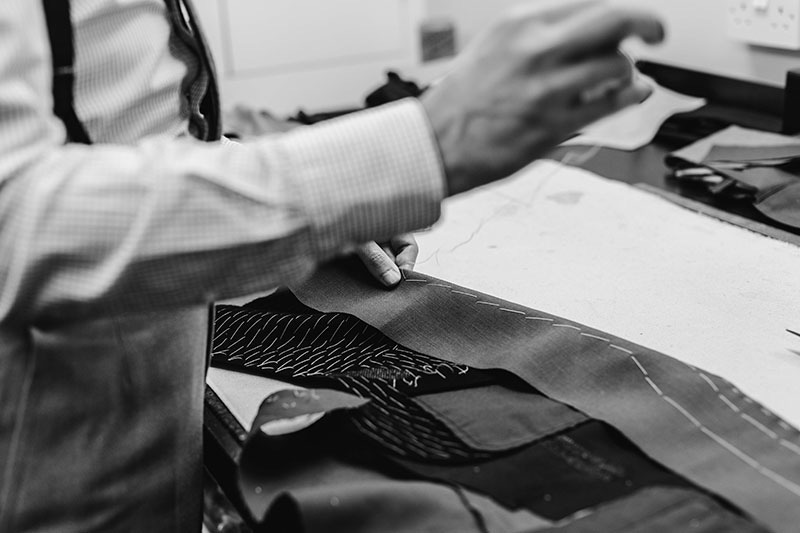 Quite apart from its flexible cut, the Thom Sweeney look is known for its versatility and deft use of understated colour and texture. "We've always been advocates of texture" says Sweeney. "It can lift a plain colour and add interest. It doesn't have to be crazy - small box weaves, frescos - these things take a classic suit to another level. Texture also allows you to play around with separates and layering more easily. It broadens a guy's wardrobe really." In other words, like the best contemporary tailoring, Thom Sweeney's textural look lends itself to clothes which suit all manner of environments and social contexts. "We can cover Mondays to Sundays" says Whiddett, "we'll cut you a jacket that you'll want to wear to go out in, or we can cut the classic navy business suit for you."
Talking of cutting, at 24 years old Mr Sweet is young for a Head Cutter, but Thom and Luke had the wherewithal to spot his exceptional talent early on and rightly so. Eithan is without any doubt one of the finest and most original cutters working in Britain today. Julio, Head Coatmaker, who is responsible for bringing on the wealth of Thom Sweeney's apprentice tailors, is similarly talented; one of a particularly small school of coatmakers capable of making anything from the strongest roped sleevehead to an immaculate spalla camicia in one fell swoop. This rather comes in handy when one considers the inquisitive nature of Sweeney's core clientele and the house's open-minded attitude. Julio explains, "having been in a place which is very traditional and now here, I think that Thom Sweeney has a very nuanced understanding of what people want to wear nowadays. It gives us flexibility in what we're able to achieve, in terms of style and make."
"We appreciate what every tailor does. Whether you like someone's work or not is irrelevant, there's a place for everyone."
"Developing and evolving is so important" Whiddett continues, "for us, major developments over the past few years have related to the inside of the jacket. We've played with how it's constructed and with different weights of canvas - so that it still feels springy without being too layered or stiff. We've also gone down to the skin of a shoulder-pad, rather than the full pads used elsewhere." All this of course, creates a suit which embodies a contemporary take on the classic British silhouette, with slightly wider lapels and iconic English roped shoulders, but with a significantly softer armhole and chest - all with the option to go completely unstructured if one so chooses. It's a technically demanding balance to strike, fundamentally different in attitude to the vast majority of English tailors and it says much about the house's craftspeople that Thom Sweeney has got cutting a light, springy, comfortable English coat down to a fine art.
Furthermore, not only is the house constantly experimenting with the architecture of it's clothing, but Thom and Luke have taken great strides over the past two years to ensure that the continuity of Thom Sweeney's approach to bespoke is retained as the house grows. Sweet explains: "We're a busy shop, from the ready-to-wear right through to bespoke. Keeping standards high whilst pushing forward is difficult, but that's the balance we need to strike. That's why training our craftspeople is so important. Over the past year or so, we've set up a relationship with Newham College that we didn't have before, to take on tailoring students. Now I believe we're the biggest employer through that set-up." No mean feat for the new boys on the block. Whiddett adds, "we're planning for the future and the biggest worry for us was who was getting involved from the future generation - we can keep taking orders, but if there's not young guys coming through that can make those orders - we're in trouble. Fortunately, it seems like a lot of kids are interested now."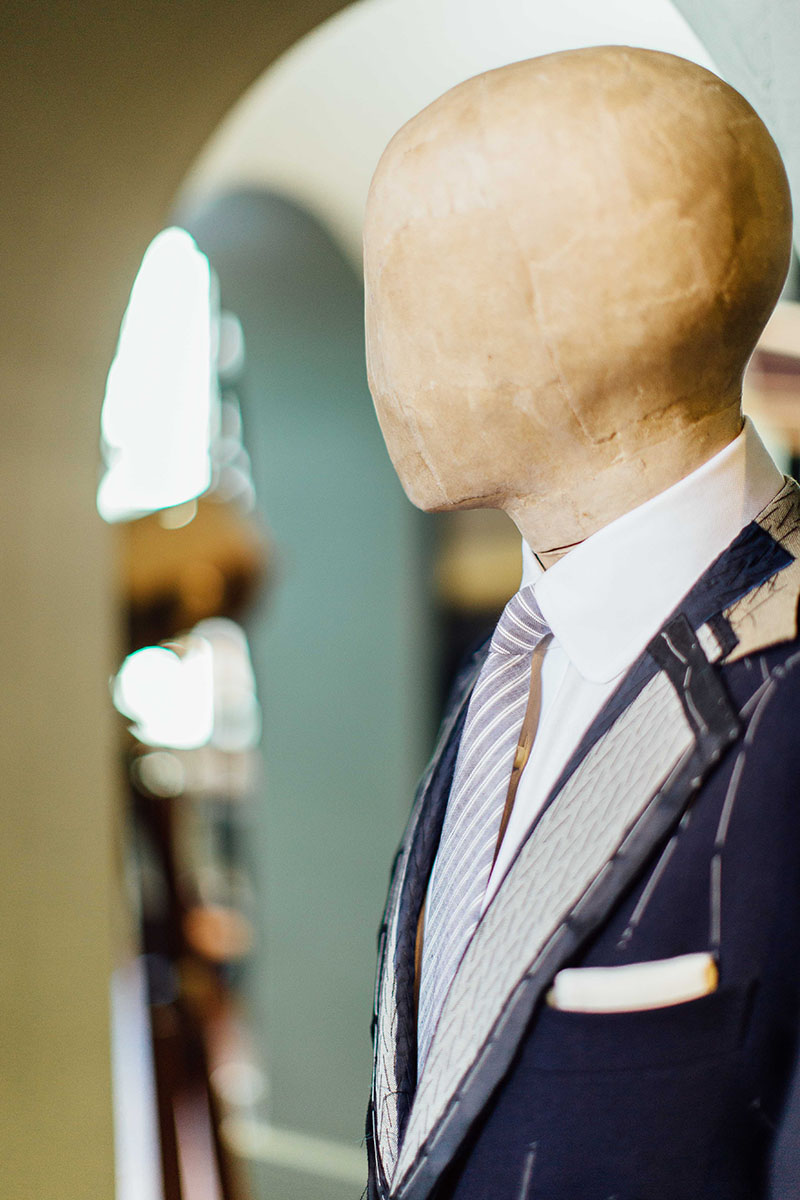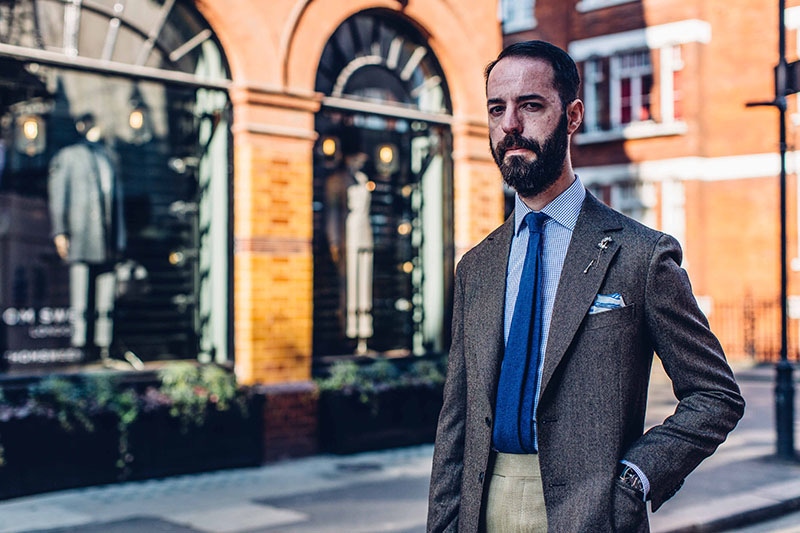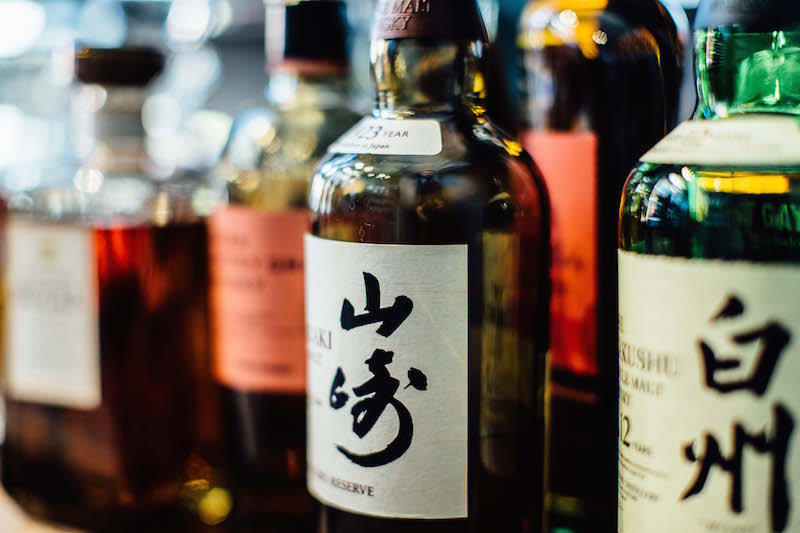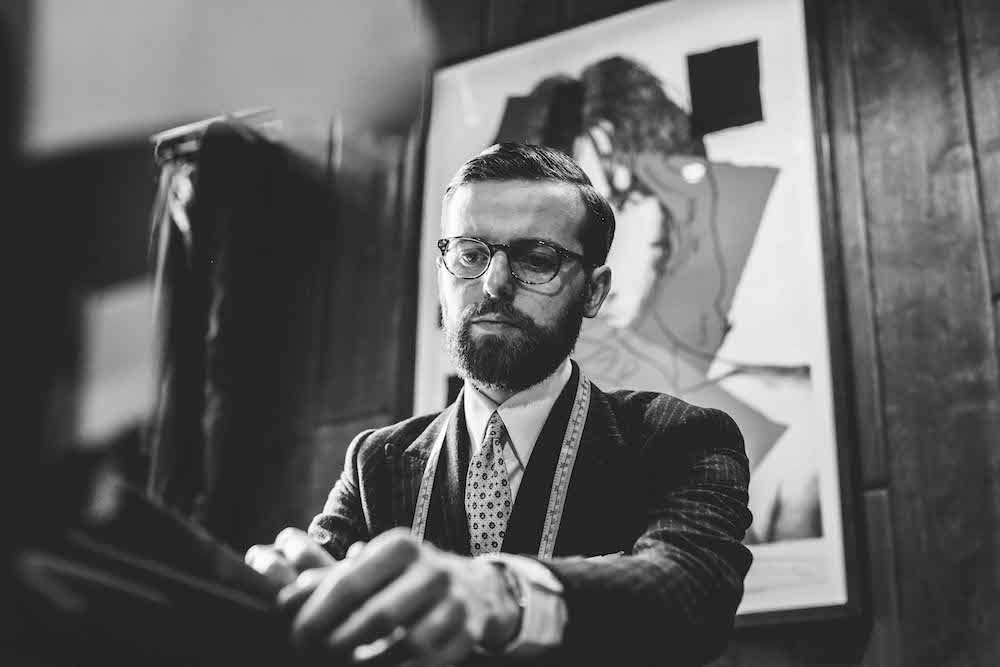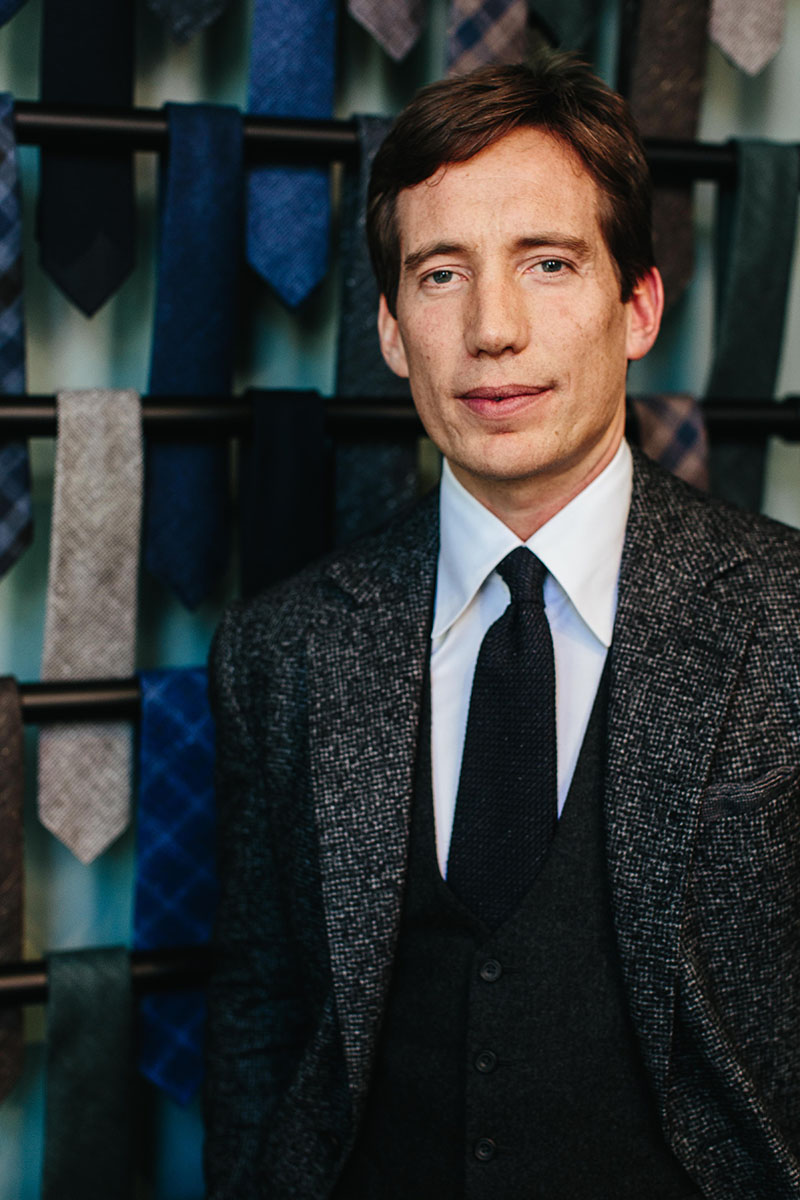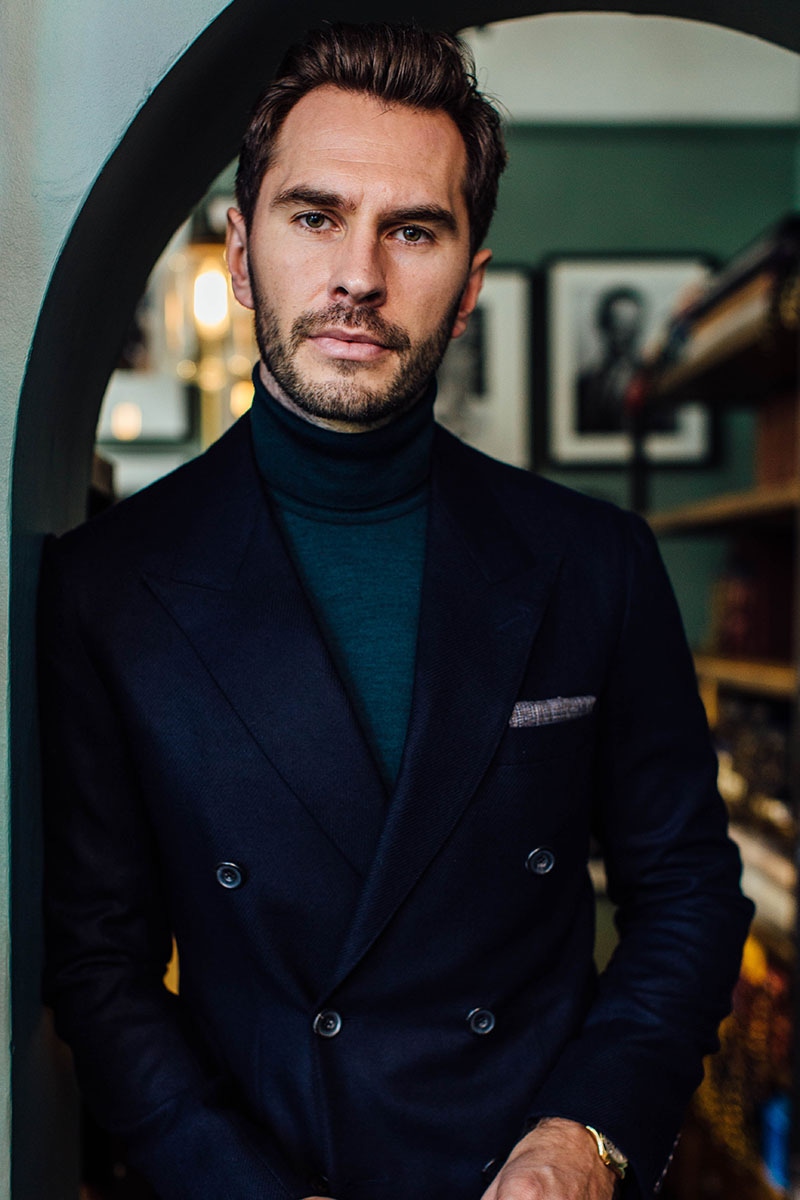 A good job too, because although the house's ready-to-wear is going great guns, Thom and Luke are very much focused on their bespoke service. "We're heavily involved in the workshop now", says Sweeney "in the longer term, we'd love to develop a Thom Sweeney workshop, with people looking in to see these talented guys and ladies making great clothes. That's the goal." Whiddett adds: "bespoke is in a good place for us. Although we do other things now too, it's still the heartbeat of the business." Reinforcing the point, Sweeney adds "we're often called designers now thanks to the ready-to-wear collection, and we always say 'we're not designers, we're tailors that offer ready-to-wear.'"
But what of those repressed sartorial naysayers who quake in poorly re-soled shoes at the prospect of a successful tailor with such a dangerously open-minded attitude? "We think there's a place for what every tailor does", says Thom, "if we were going around saying 'we're the best at this' it might be different, but we're not. It's just that this is how we like to do it." Luke adds, "We really appreciate what everyone does. Whether you like someone's work or not is irrelevant, there's a place for what everyone does." And what about what Thom Sweeney does? "We've just found our niche is all" Luke concludes, "some guys like it, some guys don't - we're not too fussed."
This is the most beguiling thing about Thom Sweeney. Between the house's founders and staff alike, there's not a single whiff of pretension or of superiority. Nor it seems, are they terribly interested in what the outside world at large thinks of their work - they're confident in what they do and so long as their clients are too, then that's enough. Genuinely cool, open-minded and yet unpretentious tailors are hard to come by and that ought to be more than enough to persuade those of a rakish disposition that the Thom Sweeney boys are well and truly on to something good.