Slim Keith: Socialite Siren
A mere chromosome difference between them and their male counterparts did nothing to prevent Slim Keith from, in the words of Maya Angelou, "seizing the world by its lapels" and bending it to her indomitable will.
Reflecting on her death aged 72 in 1990, many casual observers hinted that the society-climbing prowess of Slim Keith was based largely on tactical nous when it came to her nuptial exploits. And, her career as a social butterfly – there was then, and there remains such a thing - from the 1940s onwards was indeed boosted at intervals by advantageous marriages - the last of which, to British financial grand fromage Sir Kenneth Keith, gave her the title Lady Keith.
This is more than a tad churlish an appraisal of Keith's life, though, given that the woman born Nancy Gross in Salinas, California in July 1917 was elegance and taste incarnated, not to mention shrewd beyond measure, and also furnished with a sharp, salty wit (when dubbed 'Best Dressed Woman in the World' in 1946, she deemed the title "about as empty as 'Miss Butterfat Week' in Wisconsin").
It was movie actor William Powell who introduced her into Hollywood society when she was still a teenager, and before long she was hobnobbing at William Randolph Hearst's birthday party and Rex Harrison and Kay Kendalls' wedding, with Gary Cooper, Gregory Peck, Cary Grant, Rosalind Russell, Lauren Bacall, Swifty Lazar and Charles Lindbergh amongst her close friends, and Clark Gable, as well as Ernest Hemingway – with whom she went on regular pheasant hunts – among those pursuing her romantically.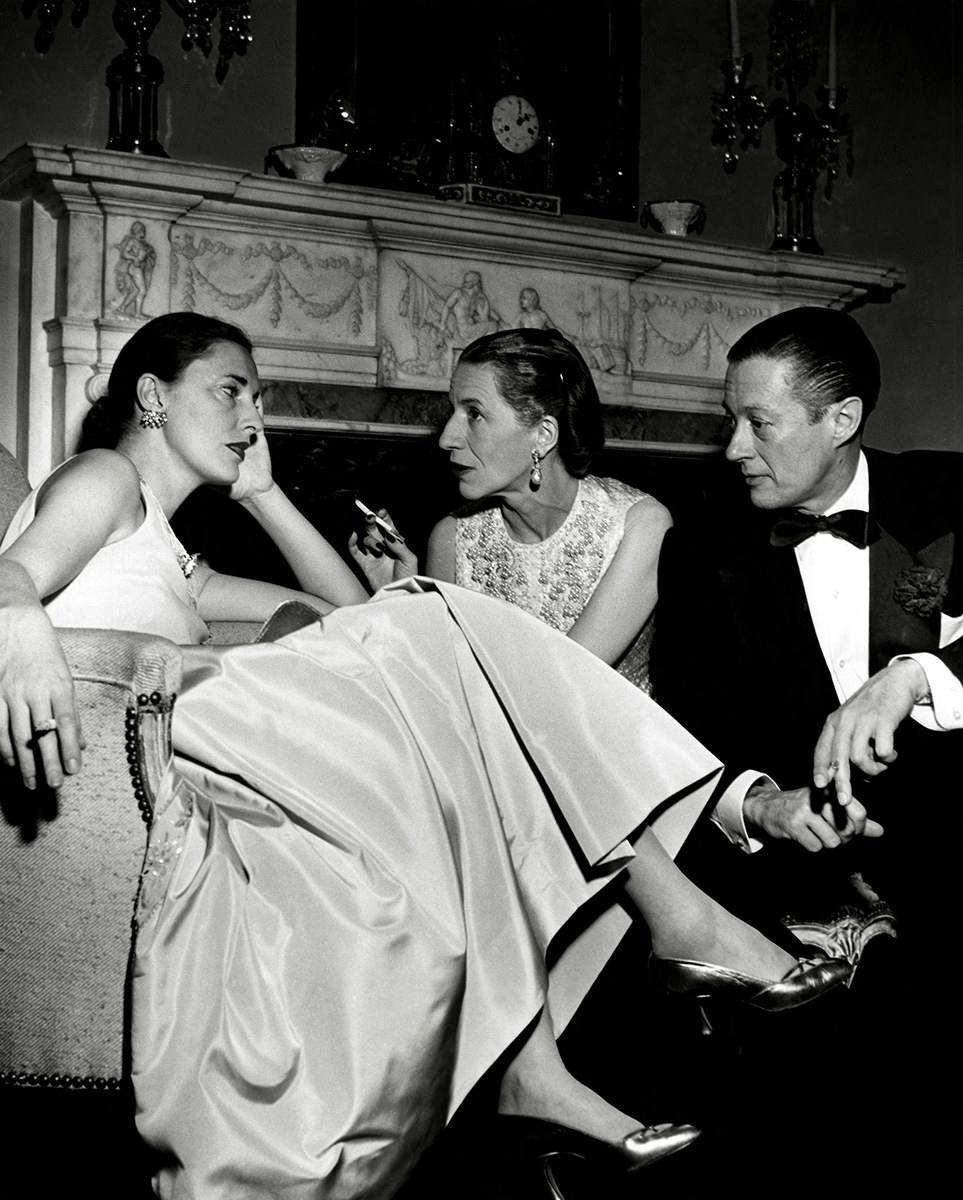 The other two men to actually whisk Keith down the aisle were director Howard Hawks of Sergeant York and To Have and Have Not repute, and the genuine love of her life, theatrical agent and producer Leland Hayward – who would later become the Broadway producer of South Pacific and Gypsy. Along with Babe Paley, Lee Radziwill, C. Z. Guest, Gloria Guinness and Marella Agnelli, she was also one of Truman Capote's elite circle he called his 'swans' – although the two fell out permanently when Capote, unflatteringly, based Lady Coolbirth of his unfinished work Answered Prayers on her.
There are many factors which qualify Keith's appearance as one of the women amongst our 100 greatest Rakes of all time: the way her well-chosen, easy-going garments draped a lean silhouette over the lithe figure which gave her her nickname among them. But her place is warranted here, symbolically at least, by Keith's decision to age gracefully without the surgeon's knife going near her furrowing features right up until lung cancer took her 26 years ago, along with her insatiable appetite for life spoils which most mortals would deem unattainable: "What I was not blessed with I went out and got," she once said. "Sometimes the price was too high, but I've never been much of a bargain hunter."