How to Survive the Bitter Cold in Style
Suit up and boot up with some of this season's most covetable cover-ups, says The Rake's Editor-in-Chief Tom Chamberlin.
My grandfather was a lumberjack, before the war. There are pictures of him on the Canadian prairies, on horseback, searching for some enormous tree to fell. Apart from his plaid shirt and jeans, there wasn't a whole lot separating him from the elements – he was a tough old bugger, and lamentably he passed none of that hardiness to yours truly.
It may not have passed your notice that the temperature has suddenly plummeted – to become finger numbingly, ball-shrinkingly cold. In grim times such as these, the battening down of hatches and hygge-ing of your house into a cosy paradise could justifiably be deemed as the best course of action. But the show must go on and I must remember that if I could survive boarding school cold showers and early morning runs to the 'Lone Pine' on the playing fields and back, with all the options at my disposal, I can survive this.
Wrapping up needs different approaches though, so rather than the single-look approach, scenes have been set and appropriate looks allocated accordingly. Here goes:
The Eden
Lamentably, there are not many men who would identify with this stylistically; I will fly the flag but understand that its translation into the modern era is ambiguous. The Eden look is for men who are professional, who admire military bearing and are geared towards the archetypal British gent look associated with former Prime Minister Anthony Eden. The suit of choice sets up the look. I would suggest flannel – cosy, comforting and cuts a dash in navy
.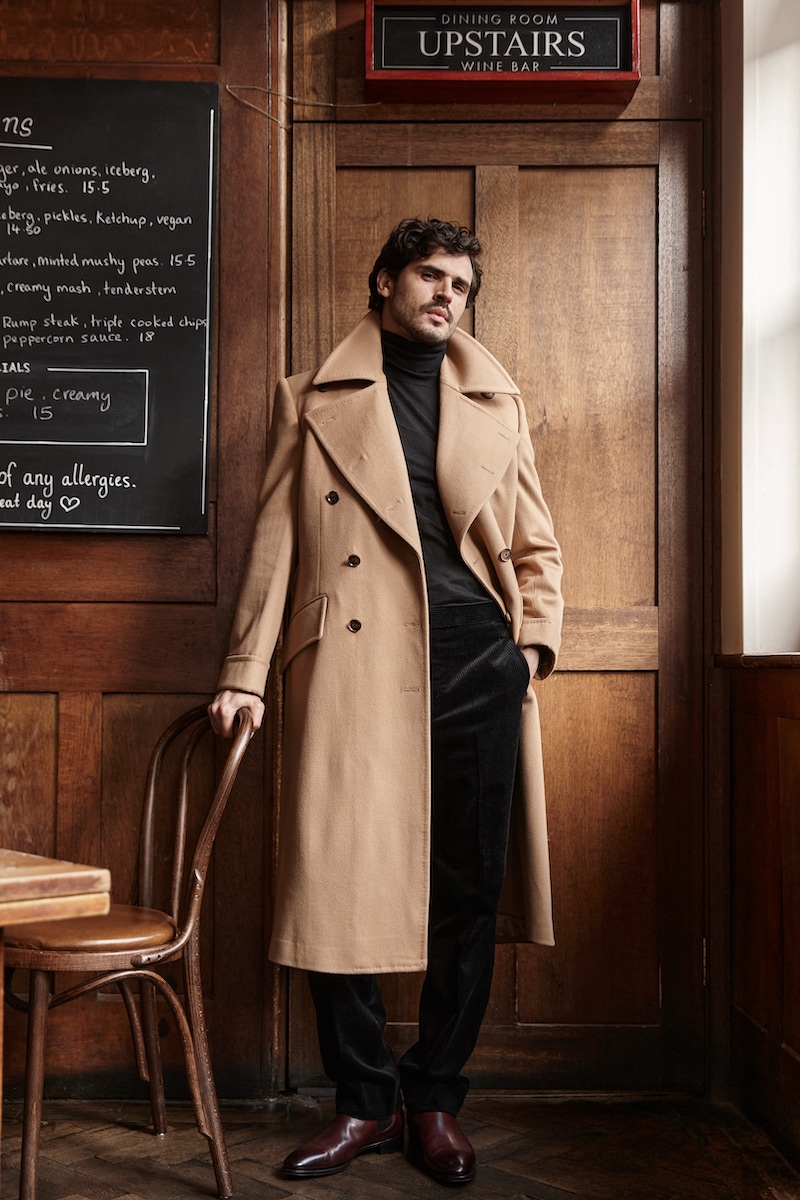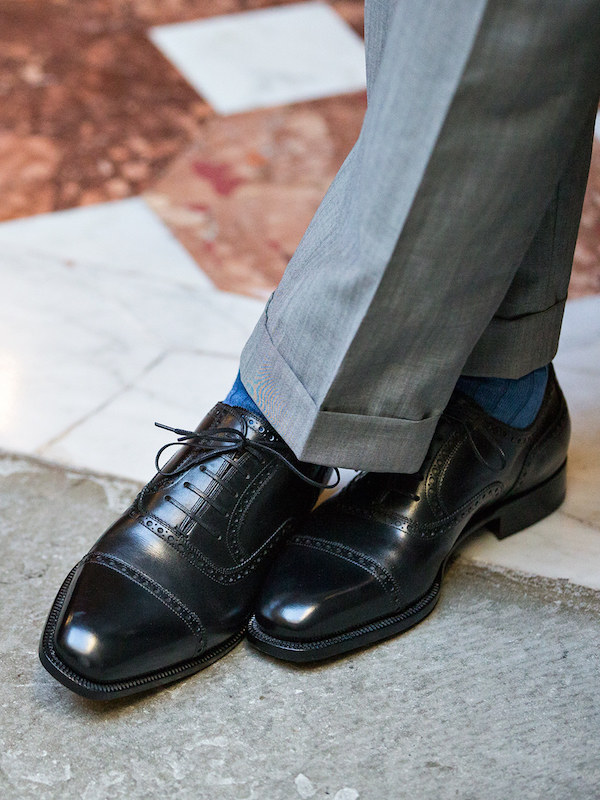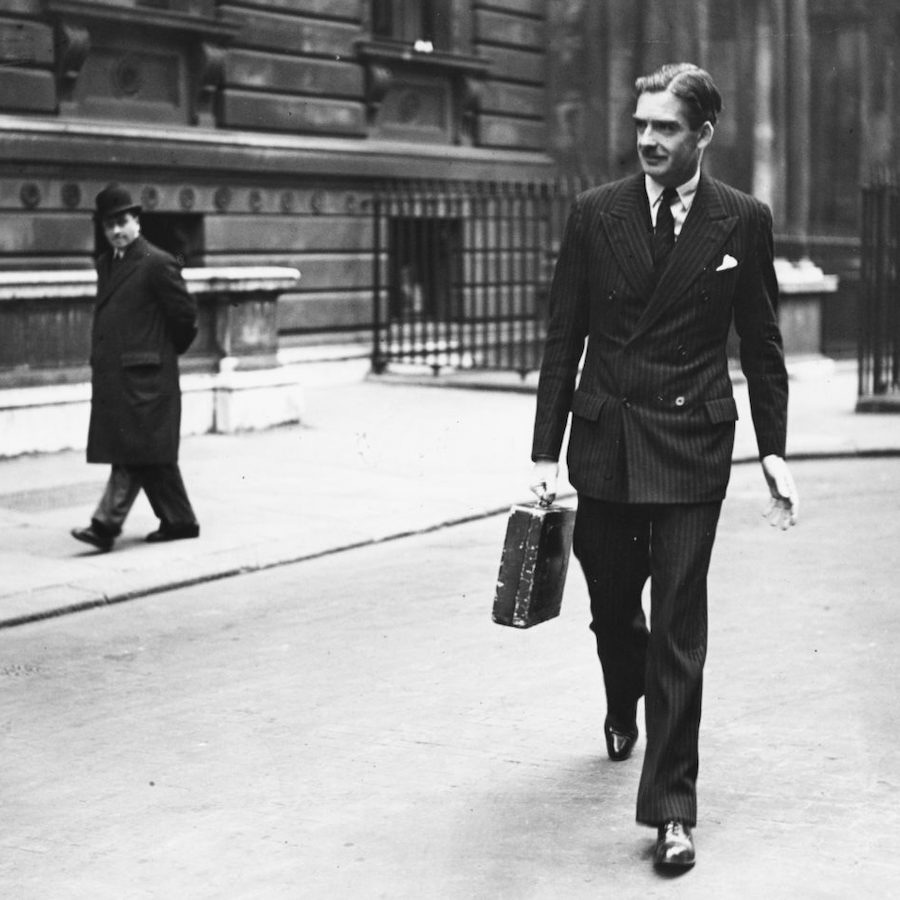 As I have always said, shoes make or break a look, and grey, black or dark brown work equally well, so long as you keep them polished. To cap it all off, your overcoat should give both protection and aesthetic potency, swinging as you walk around your calves as you stroll between meetings. This camel wool greatcoat from Edward Sexton owes plenty to the British military look and will be the comfort blanket that stops you freezing your bollocks off.
The Weekender
Important, this, because it has no rubric and is open to interpretation, but the key is intelligent layering to keep yourself warm and also adaptable to indoors and out. Trousers should be simple, like a pleated pair from Huntsman, or Edward Sexton's corduroy contemporary trousers, both of which adapt well to a shirt or roll neck.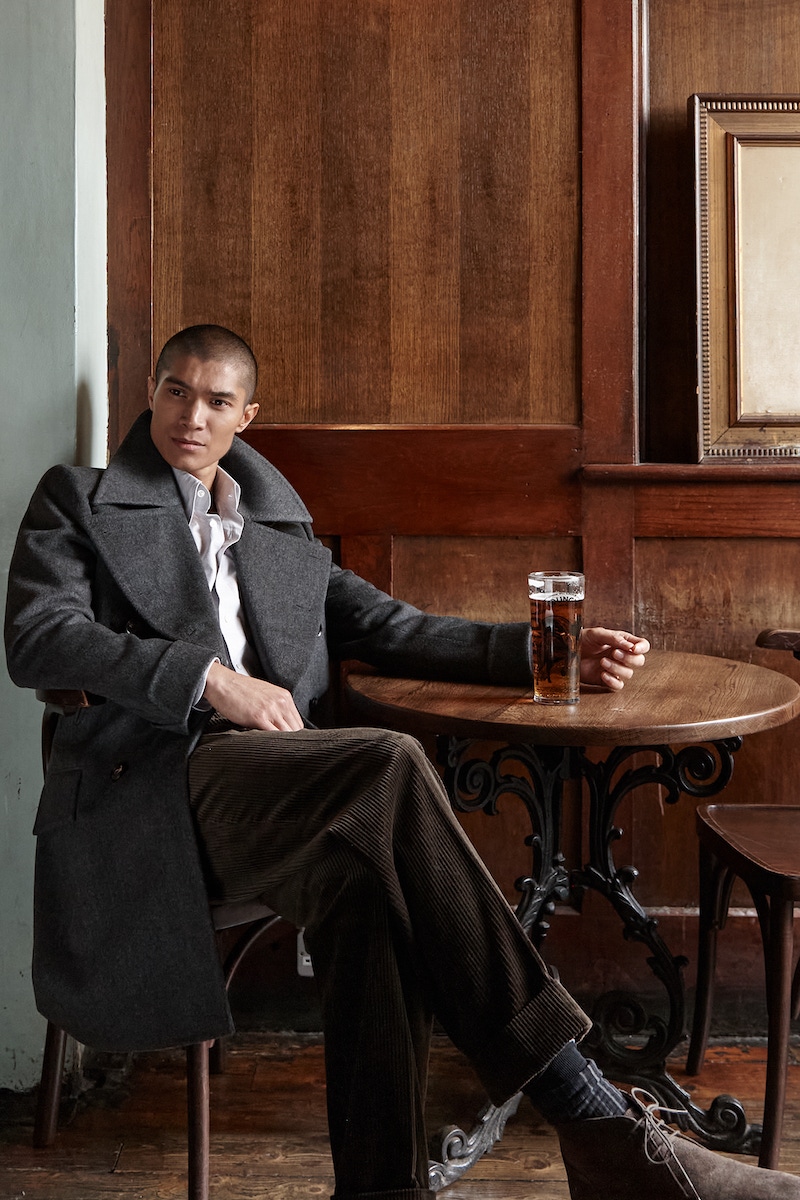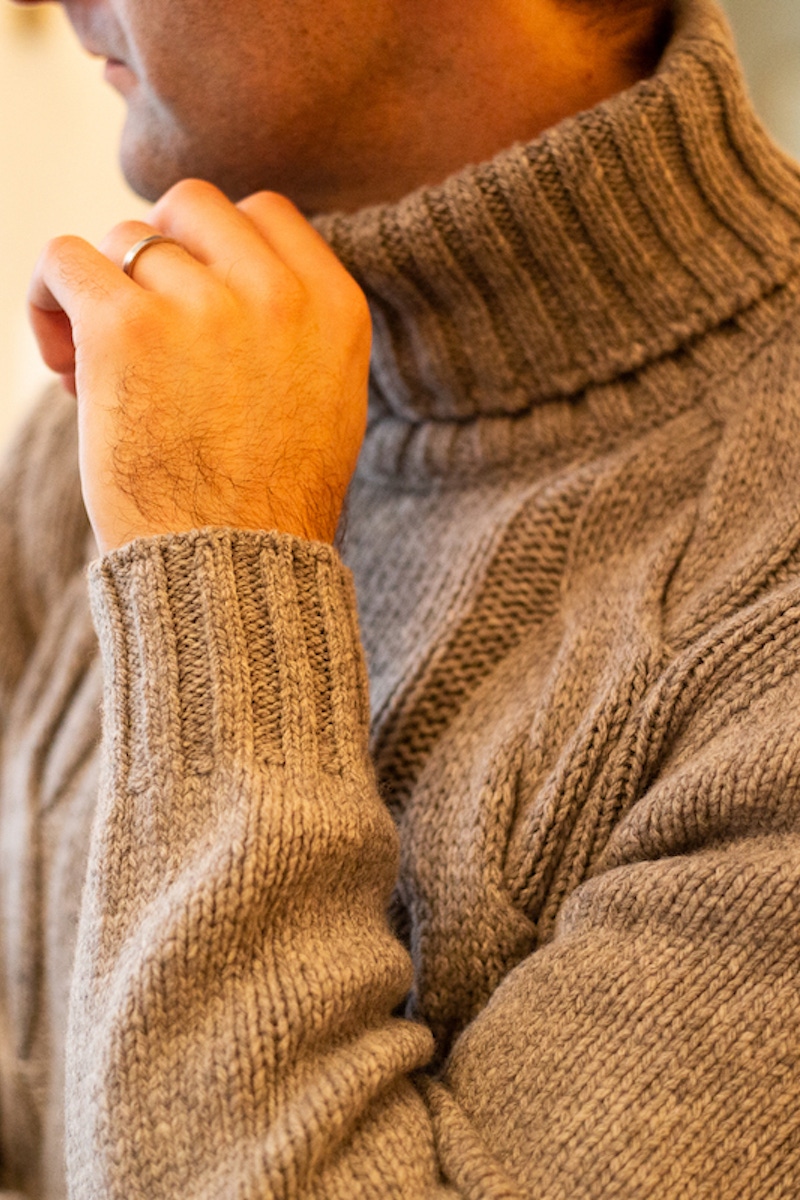 As it is cold, and you are letting your hair down, go with Anderson & Sheppard's Merino roll neck and the brown Douglas shearling flight jacket from Cromford Leather. If, like me, roll necks have the lollipop head effect on you or you are, alas like me, still shifting the holiday weight, a denim shirt and cardigan or knitted jacket will work just as well. Add an Anderson & Sheppard cashmere scarf and your top half is all set. Depending on your plans, shoes can either be a pair of sneakers like the white calf Oaxen model from Myrqvist or a pair of mink suede Greenwich tassel loafers from Edward Green.
The Commuter
Sadly, we no longer live in a world where we are all attended to by some kind of valet. So we leave the house dressed in clothes that need to adapt to the everyday goings on of the modern man; work, lunch, dates, journeys on a motorcycle, time spent on a cigar terrace to contemplate the world and its peccadilloes, perhaps some sex and – of course – commuting. While the Eden and the Weekender do bear relevance, they are perhaps not conducive to all the activities listed, so this is a good middle ground. The only thing I would insist on is a tailored jacket of some kind, one
that can be worn every day for every occasion. Huntsman's navy cashmere single-breasted jacket will insulate and is light enough in construction to allow for a trench coat over the top without compromising the integrity of the craftsmanship. A sleeveless gilet reduces the risk of overheating, however with the technological advancements of iterations from KA/NOA, you can have something that protects from the elements but doesn't stifle you. A pair of Urban Commando boots from Gaziano & Girling contributes towards a very smart look but also protects your boots from the salty ground and the greasy motorbike parts.
The Dog Walker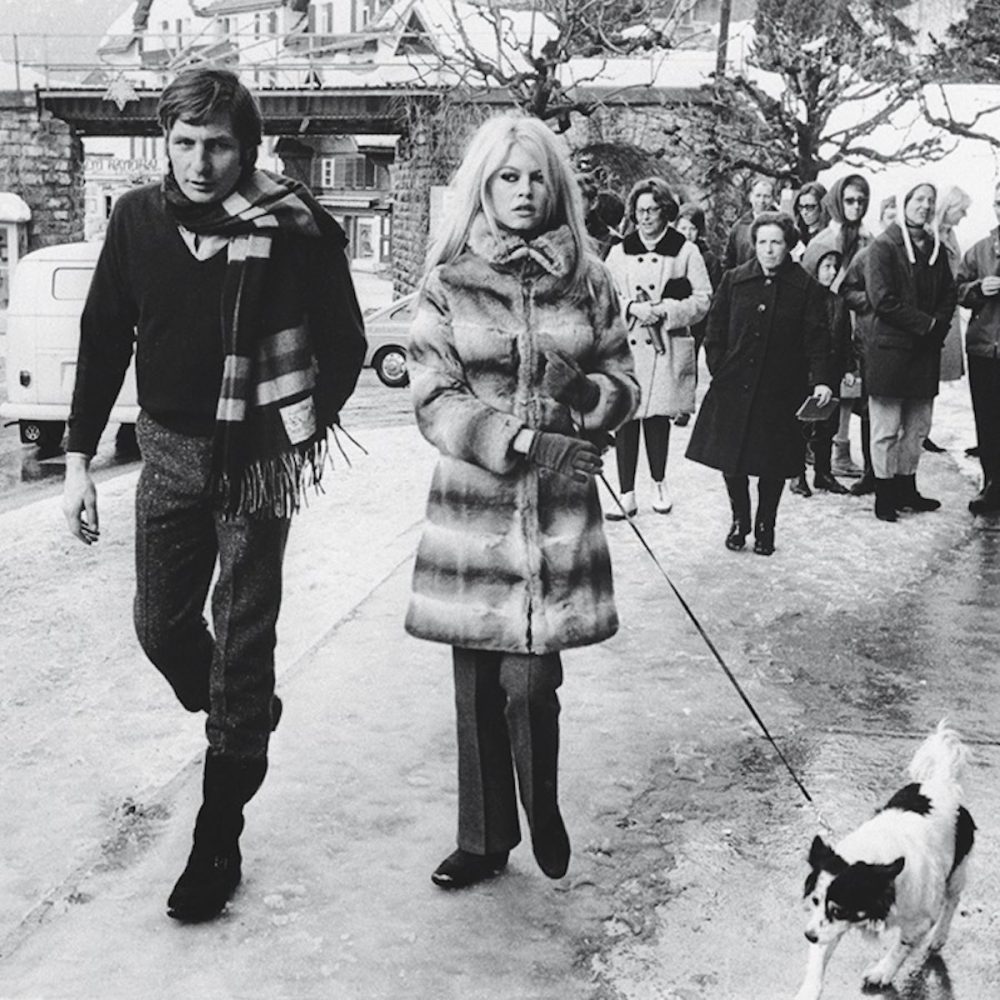 Whilst ideally you should have your dog with you all day, the morning and/or evening walks are perhaps the most important duty one can have. There is a 'don't hold back' mentality you should have when walking your dog in the blistering cold if, for nothing else, to avoid resenting the poor pooch.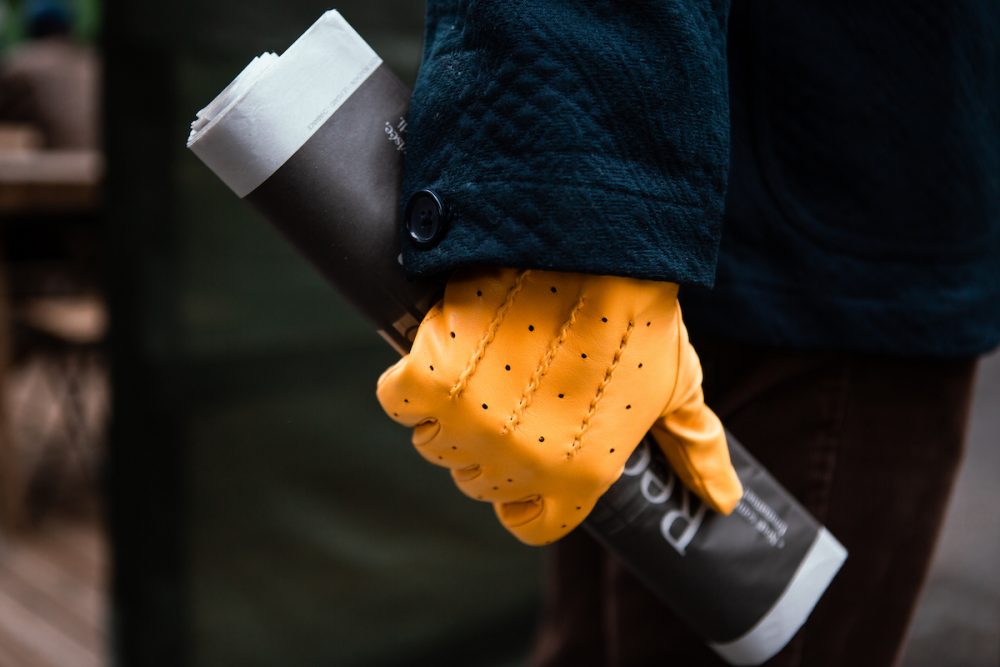 So, to keep it simple, cashmere tracksuit trousers, a chunky wool roll neck, topped off with Maison Bédouin's extraordinarily chic and soft gloves and a serious overcoat from
MP Massimo Piombo, Stile Latino and Motoluxe.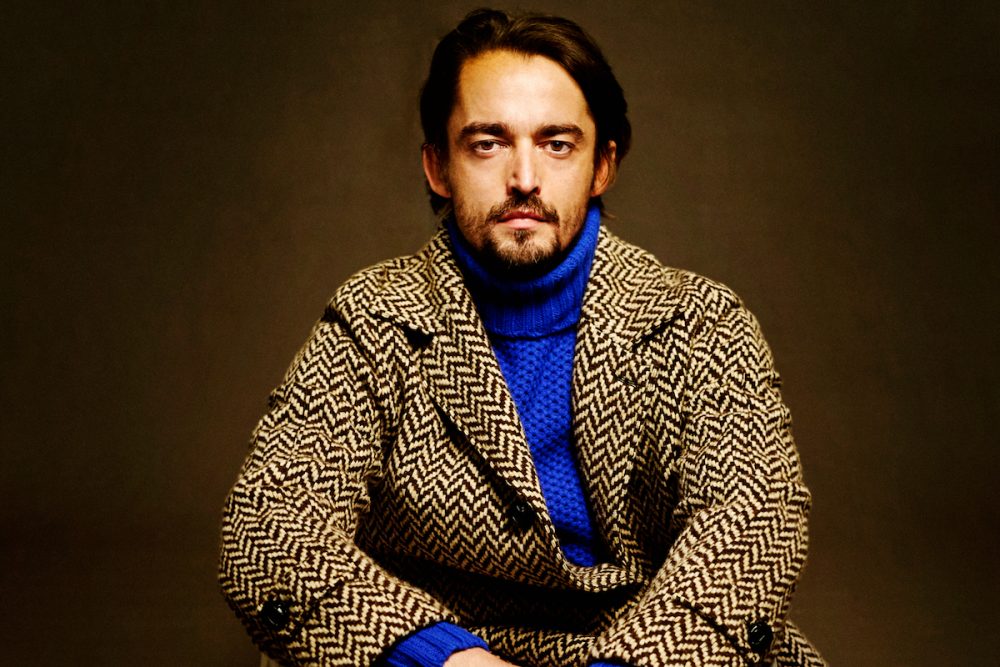 Enjoy the cold!