The Finest Barbershops in London Town
The Rake begins its quest for the ultimate haircut in England's capital, a place where tradition and craft take precedence above all else.
There are few feelings more instantly gratifying than stepping out of a barbershop, confidently in the know that your freshly trimmed barnet looks the business. A great haircut can elevate one's appearance tenfold but knowing where to spend your money is another matter, and one that should be taken seriously. The Rake begins its quest for the ultimate haircut in England's capital, a place where tradition and craft take precedence above all else. Here are the best barbershops in London in no particular order.
Pankhurst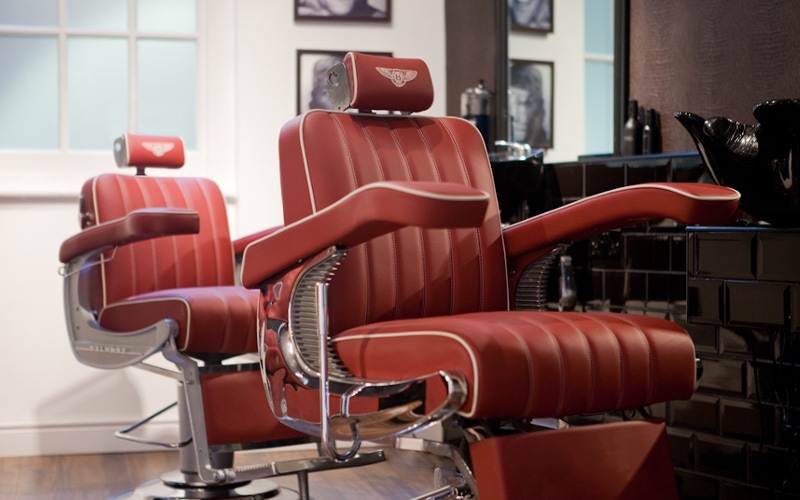 Located just off Carnaby Street, Pankhurst is the choice of connoisseurs and taste makers, namely The Rake's editor Mr Tom Chamberlin. No stone is left unturned at this establishment, which becomes apparent when you take a seat in one of their leather chairs crafted at Bentley motors, or take note of the fine audio spilling from their Naim stereo. The haircuts are pretty bloody good, too.
The Spa & Barber at Alfred Dunhill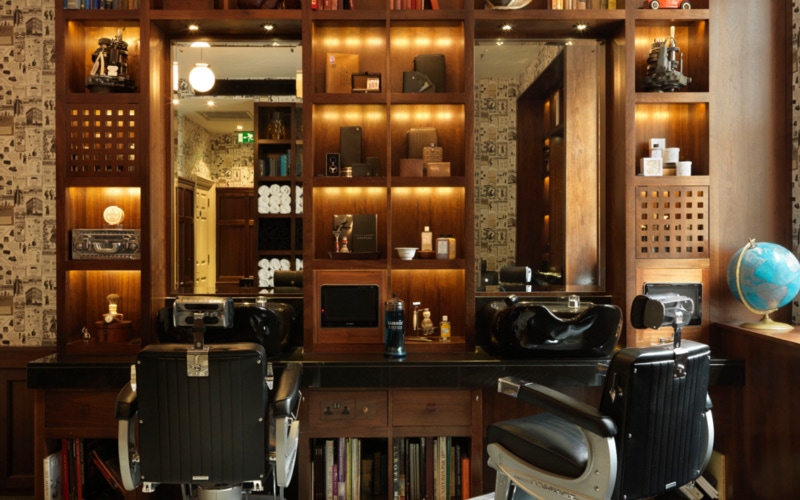 Dunhill's headquarters, Bourdon House, is the only detached house in Mayfair, although it's more of a mansion such is its glorious Georgian size. It is of course home to Dunhill's luxurious ready-to-wear, made-to-measure and bespoke clothing, but it's also somewhat of a gentleman's club complete with spa, cinema room and barbershop. The latter offers everything from traditional cut throat shaves to lazy sharp haircuts amidst an opulent setting.
Geo. F. Trumper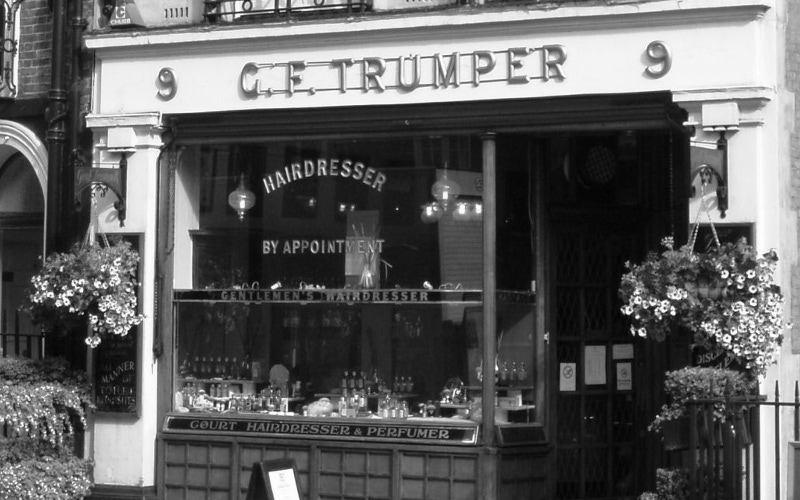 One of the longest standing barbershops in London, Geo. F. Trumper has operated out of its Curzon Street premises since the late 19th century, offering clients an unrivalled traditional experience. It retains its original mahogany panelled private cubicles and numerous glass cabinets displaying their in-house grooming requisites.
Murdock London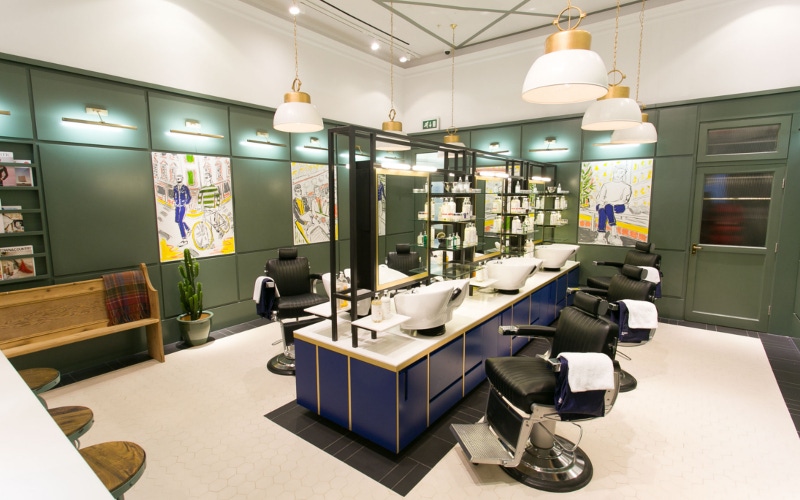 Murdock has rapidly expanded in recent years, so much so that they've just opened their first outpost within a Hackett store in Paris. There are seven shops in London alone, and all maintain the exemplary high standards the brand have become known for. Some of the best haircuts around are to be found in Murdock, and their in-house grooming collection is equally top-notch. Not to be missed.
Jermyn Street Barbers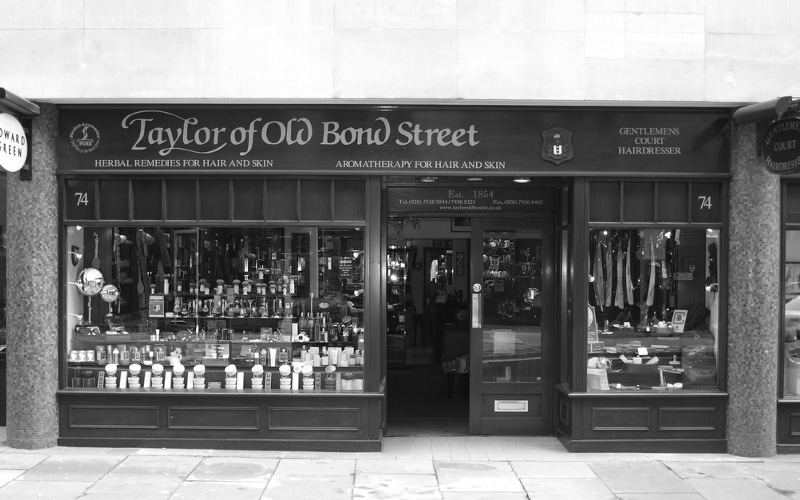 Operating from the back of Taylor of Old Bond Street, which is a destination worth visiting in itself, Jermyn Street Barbers offers an exemplary haircut teetering on the more traditional end of the spectrum and their location is ideal for those strolling through London's menswear heart.
Tommy Guns Salon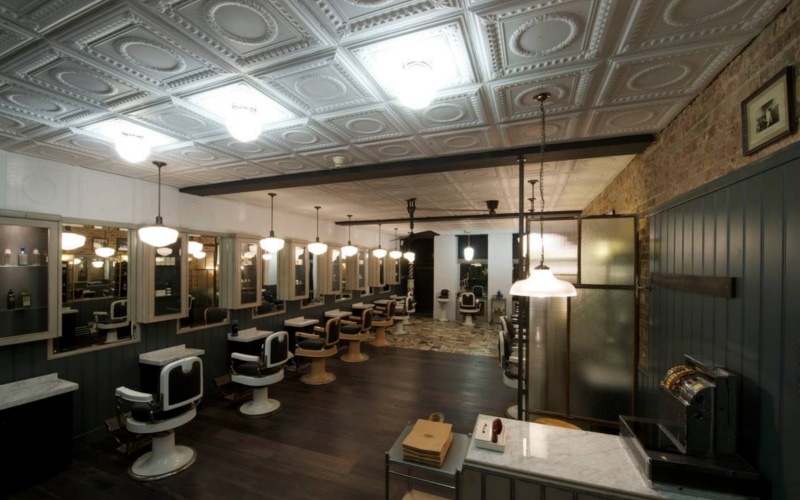 Soho is full of undiscovered gems, but Tommy Guns is not one of them. Instead it is one of the most renowned barbers in town, and has been since it opened in 1994. At once relaxed and understated, its interior screams quality as does the service, which comes in at £44 for a cut and finish.
Joe & Co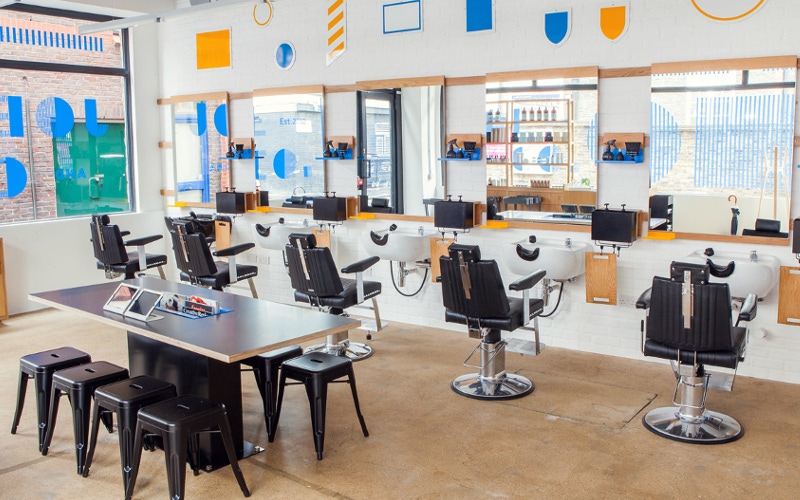 Proprietor of Joe & Co, Joe Mills, is somewhat of a face in Soho having been on its barbering scene for over two decades. His space on Peter Street in Soho doesn't attempt a 'traditional' feel like many barbers in London. Instead it's contemporary design and laid back feel let the haircuts take centre stage, and with an impressive celebrity client list to back him up, this is no bad thing.